"You never know who is in the room – who could open a door for you personally or professionally," Ashlee Ammons said. "That's why, when you have opportunities like this, you want to make the most of it."
Ammons, co-founder of digital-to-physical networking platform Mixtroz, knows how to turn relationships into success.
A New York event producer with a rewarding career, Ammons recognized a void when it came to people gathering in the same room – but failing to make meaningful connections. Her mother, Kerry Schrader, an experienced corporate HR professional, noticed the same.
So, together, they created Mixtroz. The app-based networking tool offers a unique blend of digital assets that make in-person connections truly electric. Corporate clients are lining up.
Those clients are layering Mixtroz technology into their events. The technology matches groups of three to 10 people based on skills, interests and other data. By the time a Mixtroz event is over, lasting connections are made. And Mixtroz, based in Birmingham, Alabama, continues to grow.
As Ammons shared her story, it resonated with dozens of Regions Bank professionals who gathered at the company's headquarters for the inaugural Regions Women in Finance professional development discussion. More than a conversation, Regions Women in Finance is designed to be a launchpad. While gatherings will focus on professional growth, building a personal brand, and similar topics, the greatest results will be seen over time as mentorships are formed, guidance is given, and professional advancements are made.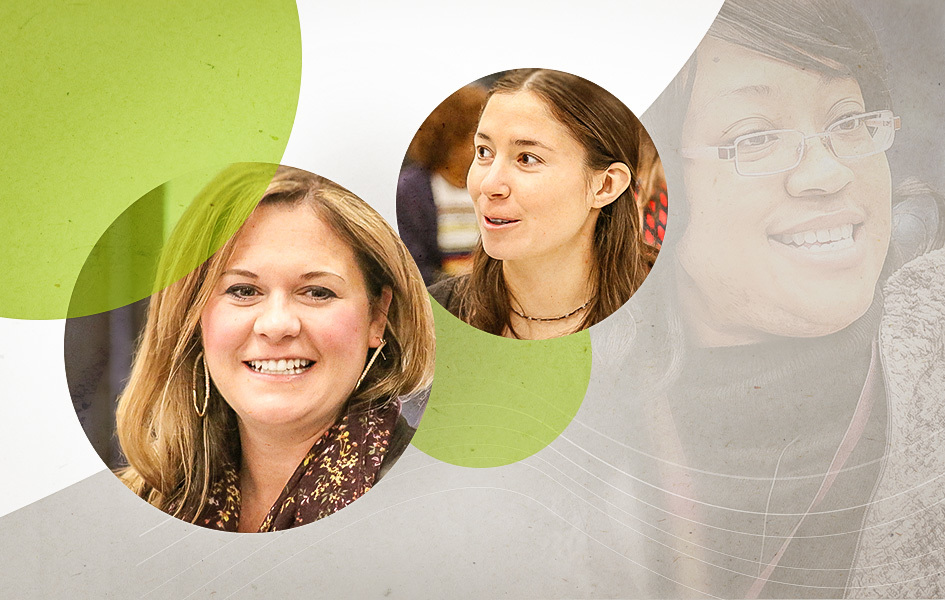 "This is about attracting, retaining and developing talented women," said Dana Nolan, Executive Vice President and head of Investor Relations for Regions. "We are taking a more deliberate approach toward connecting colleagues from across business groups with people who can help them grow in their careers. It's exciting to see who's in this room. We have women who have decades of experience. We have others who are relatively new to banking. This is the vision for the diversity and strength of our program."
Nolan, a 30-year veteran of Regions, is leading Regions Women in Finance because she wants to use her experience in a way that elevates and empowers more of her women colleagues. She, and others, are investing themselves by offering their insights, lending their expertise, and championing long-term growth and advancement.
This is about attracting, retaining and developing talented women.
Dana Nolan, Executive Vice President and head of Investor Relations for Regions
In addition to Ammons, Nolan recruited April Patterson Benetollo, CEO of the Momentum women's leadership program, to the first Regions Women in Finance event.
"It's more important that you be intentional about who is in your professional network than how many people are in your network," Benetollo shared. "It's far more important that you have a relationship with people who can really and truly help you with the things that you need. Be intentional and be strategic about it."
Also, Benetollo urged, lean into your strengths, rather than allowing yourself – or others – to dwell on weaknesses.
"When you work within your strengths, you are working not only in something that you're good at – but also in something that energizes you and affirms that you are contributing," Benetollo said. "It is something that is valued by whatever organization you're in."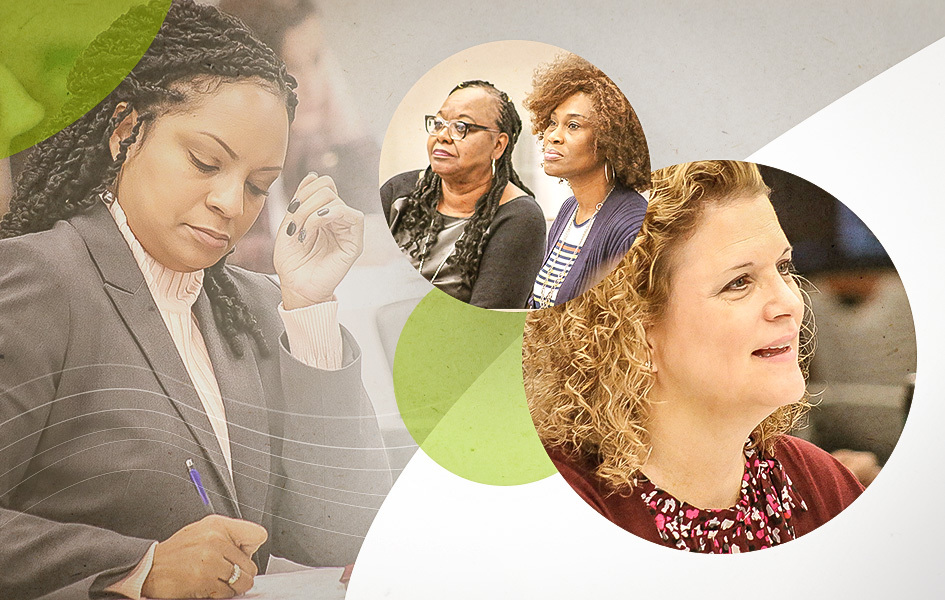 Regions Women in Finance complements the bank's broader focus on professional development, as well as diversity and inclusion.
"When we have diversity of thought, we get a lot more innovation," said Chief Financial Officer David Turner. "With more voices, we'll get the right decision. Not one of us has all the answers. But all of us do have the answers when we're brought together."
Career development is serious business. Regions Women in Finance can make a valuable difference – not only for people, but for the company, too. The key is a shared vision for new opportunities.
"I challenge all of you to be supportive to each other," Nolan told the group. "It doesn't matter what stage of your career that you're in – whether you've been here five years, 15 years or five minutes – be supportive to your colleagues as they seek to learn and grow."
Ammons agreed. After all, some years ago, who would have thought there would be something called an app – on your phone – that people use to meet each other and build professional relationships? And who would have guessed back then that major corporate clients would be building events around that tool?
That's a remarkable change in how people connect.
But change brings about opportunity.
And opportunity is a precursor to success.
"Embrace these changes," Ammons said. "You have to be malleable to the changes that are coming because that's the world that we're in today. So take part. And know there are people who want to support you."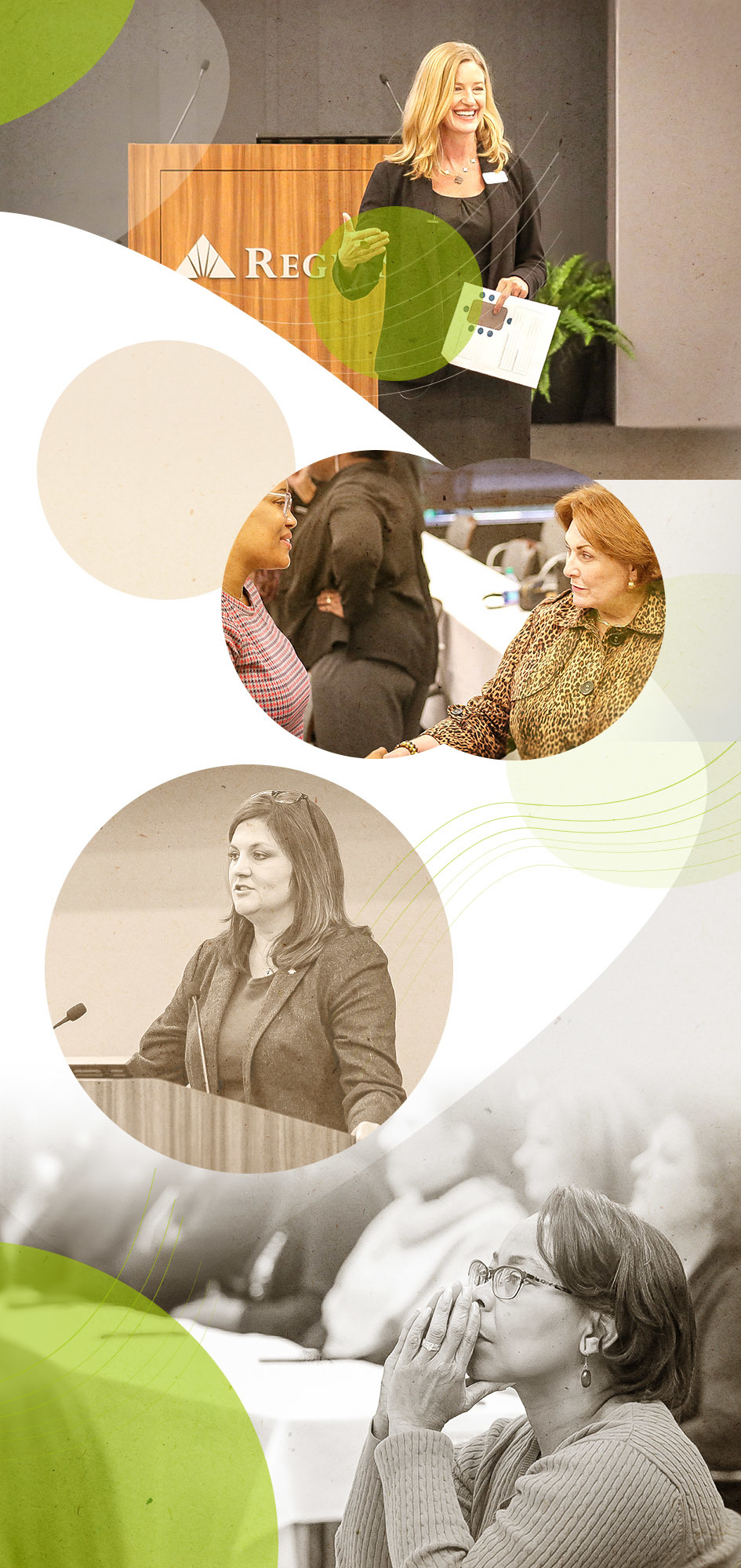 EEO / AA / Minorities / Females / Disabled / Veterans