The booming voice is familiar if you watch any college football. "Yeah! Yeah! Yeah!"
It's Scott Cochran, the strength and conditioning coach at a well-known Southeastern Conference football program. And now he's doing a little moonlighting, helping everyday people be their financial best.
We call it "Greatness in the Grind."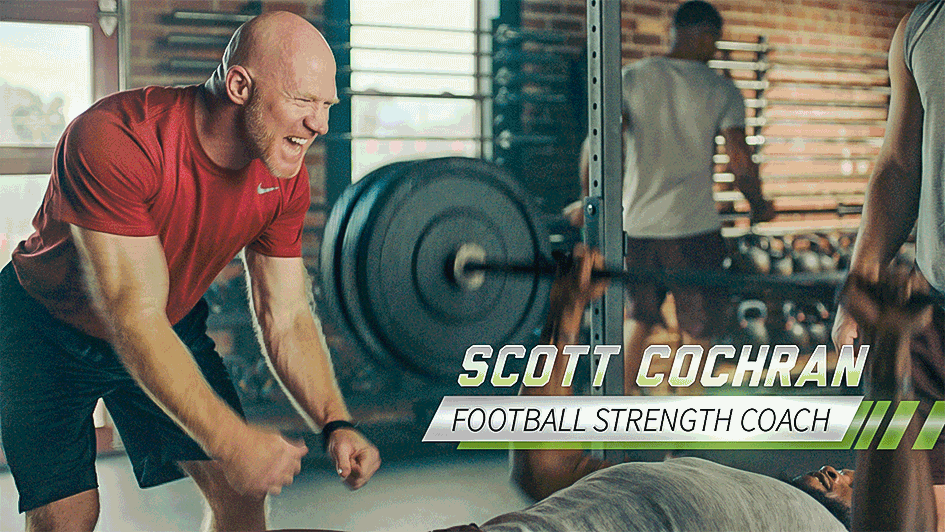 "Scott Cochran is a key part to his team's football success," said Shelly Johnston, vice president of experiential marketing at Regions. "He's always pushing the team to grind. At Regions, we wanted to apply that enthusiastic, positive encouragement to everyday life – pushing you to be your best."
Cochran is featured in a new Regions commercial that debuts during the opening weekend of the 2019 college football season, and we're sharing a sneak preview with our Doing More Today readers. It's one of a series of "Greatness in the Grind" spots that are meant to encourage and empower people on life's journey. His boss, head coach Nick Saban, makes a cameo appearance with Cochran.
The college football connection is a natural.
Regions is the official bank of the Southeastern Conference, as well as the official sponsor of the AP Top 25 weekly college football poll.

Regions is also a regular part of the Saturday kickoff show, SEC Nation, with on-campus stops each week. The first two are scheduled for the Aug. 31 Georgia at Vanderbilt game in Nashville and the Sept. 7 West Virginia at Missouri game in Columbia. Tour stops will include giveaways, sweeps registration, photo opportunities and games. Oh, and Regions' iconic big green bike.
With the latest commercials, "we want to celebrate the effort, not just the outcome," Johnston added. "It's an engaging thought on its own, and a natural fit when thinking of athletics and our SEC sponsorship. When you apply it to academics, work ethic, financial education and day-to-day, real-world struggles, it's a powerful concept."
Regions is also the presenting sponsor of a new SEC Network series, Saturdays in the South, an eight-episode documentary focusing on some of the great players and coaches in the league's storied history.
The series debuts Sept. 3. In the meantime, this trailer provides a hint of what's to come.