Regions honored Rep. John Lewis for his efforts in fighting for civil liberties with the 2016 History in Motion Award Monday night.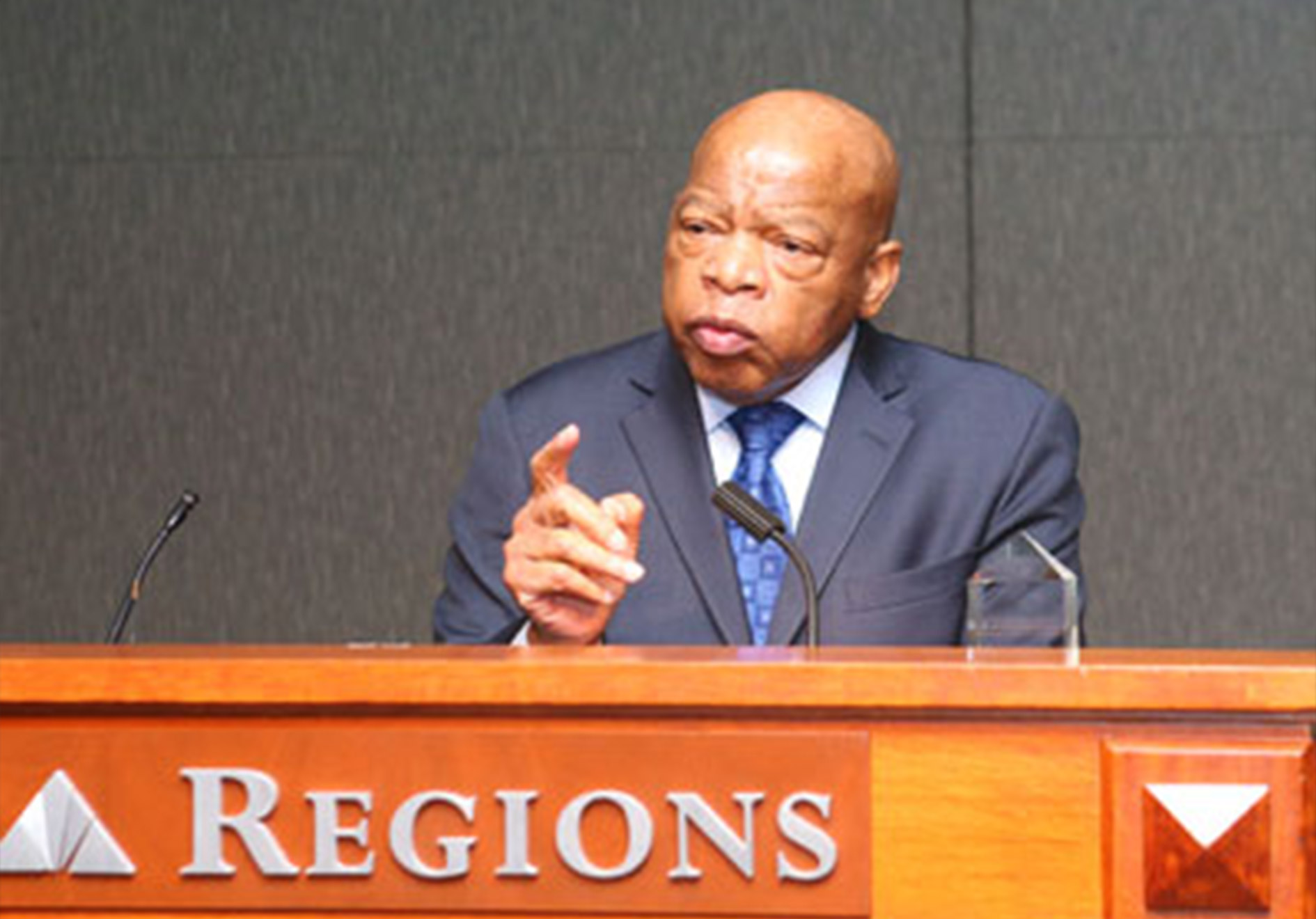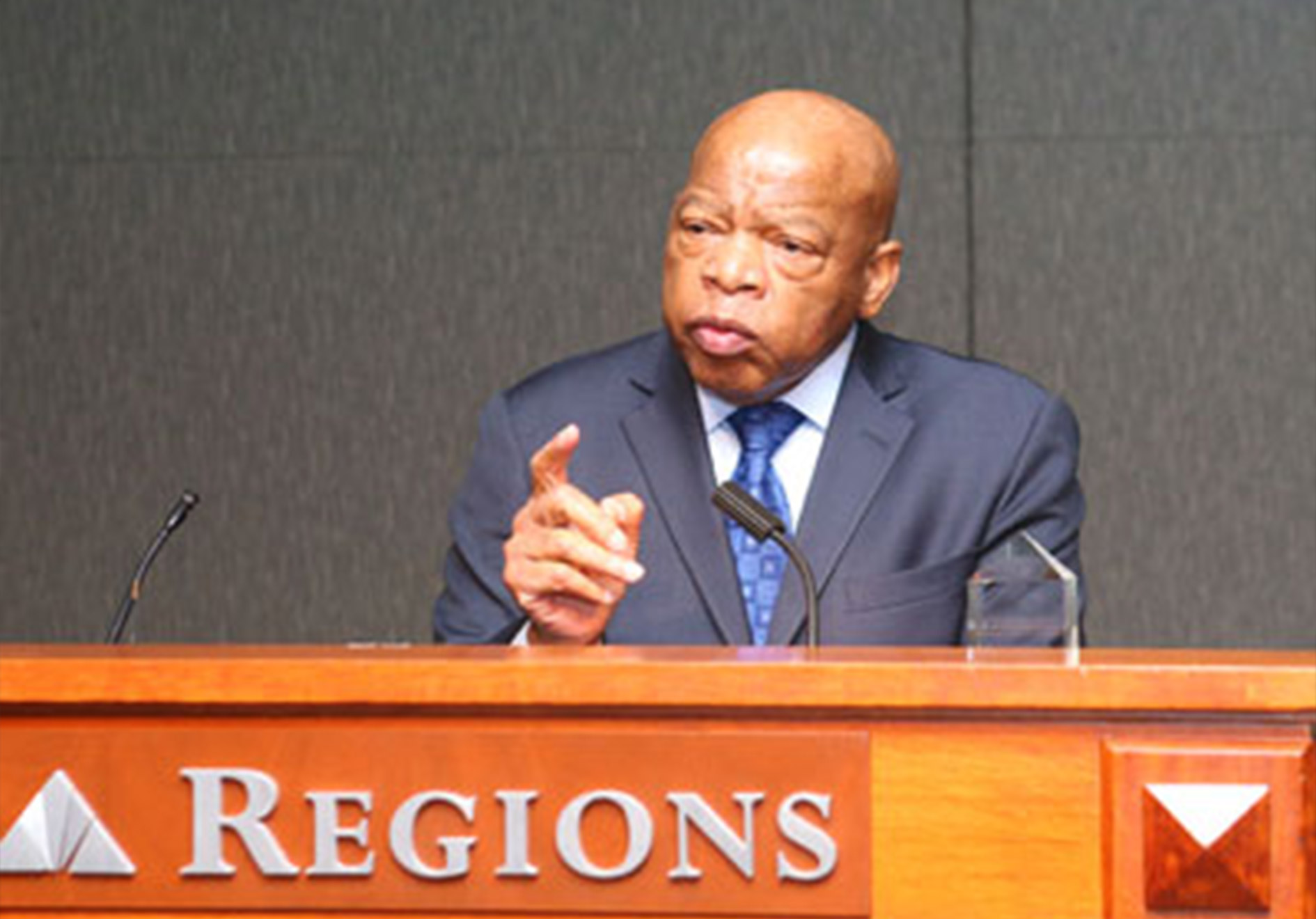 From his days as a youth in rural Alabama to his leadership as a Freedom Rider and a foot soldier for Dr. Martin Luther King Jr., Lewis became one of the youngest leaders of the Civil Rights Movement, never wavering in his steadfast call for non-violent resistance — even after he and 600 other marchers were violently confronted by state troopers in Selma on what became known as Bloody Sunday.
History in Motion is part of Regions' annual Black History celebration. Another element, the Riding Forward Scholarship, awards scholarships to 32 high school seniors and college students across the markets served by Regions Bank.
Birmingham Mayor William A. Bell and Rep. Terri Sewell, who represents Birmingham, Ala., were among the speakers who came to honor Lewis at a reception held at the bank's corporate headquarters in Birmingham.
Leroy Abrahams, North Central Alabama Area President for Regions, recognized Lewis for waking the nation's conscience. Because of Lewis, "We are a better country. As people, we are better people," Abrahams said.
Lajuana Bradford, Head of Corporate Social Responsibility for Regions, said Lewis' message remains crystal clear today.
"This is a special evening because of all of you," Bradford said, "but it is especially important because we are honoring one of the most courage persons of the Civil Rights Movement. An icon of our times. A man who has made a significant impact in our country. A spirit of peace."
Lewis said the History in Motion recognition will empower him to continue to fight for equality.
"This is a great honor," Lewis said. "Thank you. I will go back to Georgia, go back to Washington, inspired to build a loving community and to redeem the soul of America."
In his acceptance speech, Lewis shared humor and his story before concluding.
"Never give up. Never give in. Never become bitter or hostile," Lewis said. "Never ever get lost in a sea of despair. Keep the faith. Be hopeful. Be optimistic. So, with faith, hope and love, thank you very much."