HATTIESBURG, Miss. – June 13, 2019 – Regions Bank on Thursday cut the ribbon and celebrated the grand opening of its state-of-the-art, 60,000 square-foot Loan Operation Center in Hattiesburg.
Greg Garraway, Market Executive for Regions in Hattiesburg, said the grand opening is a major milestone in the bank's history of service and job creation in the area.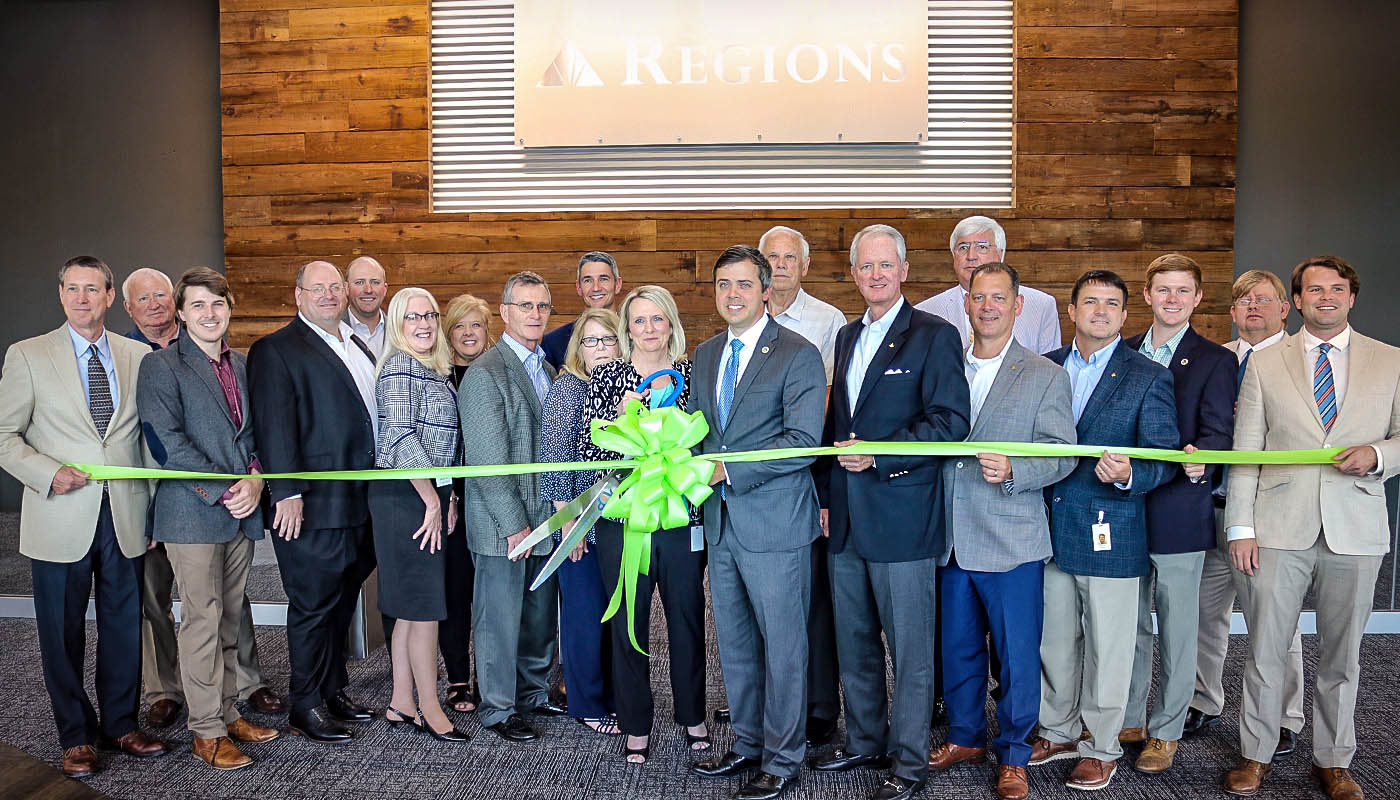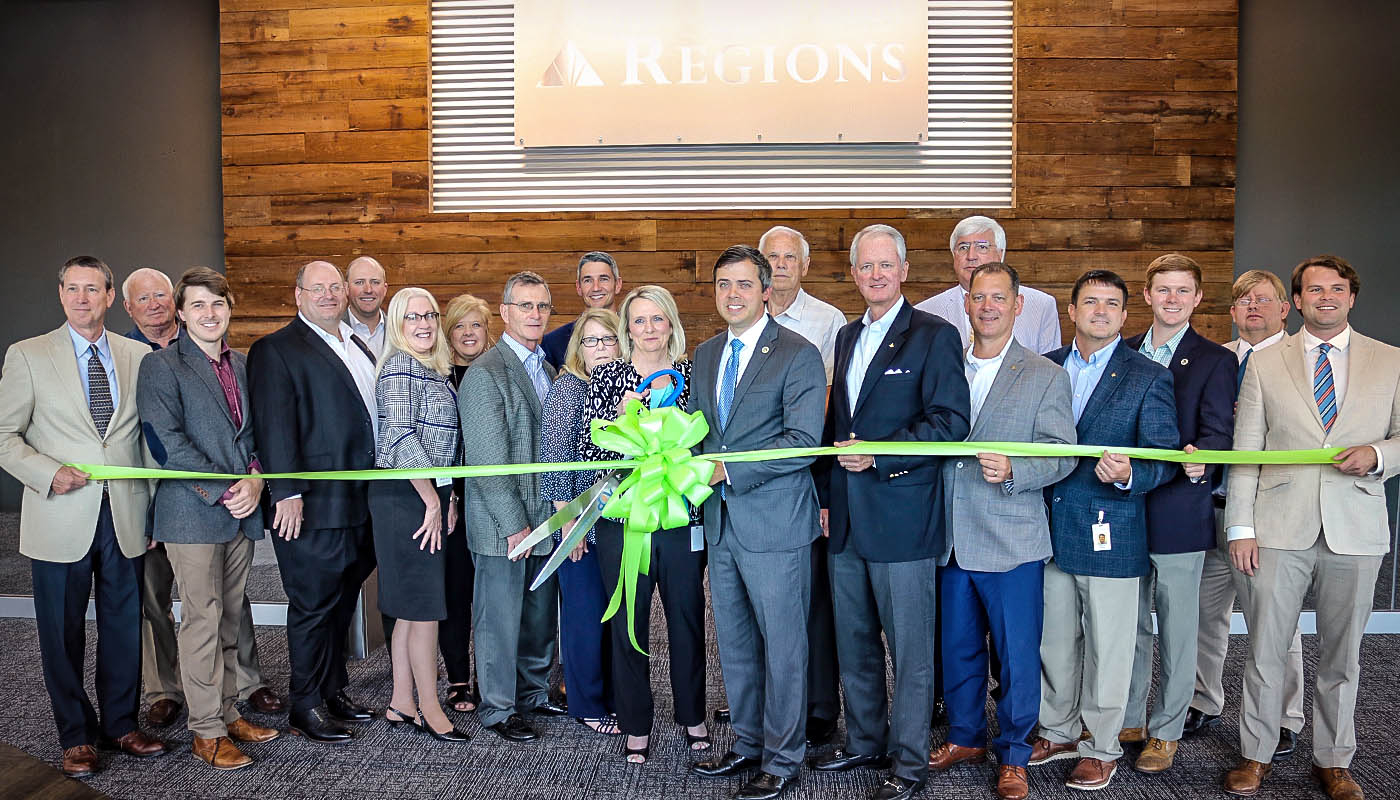 "Today, we have done more than simply cut a ribbon. We have solidified Regions' commitment to our customers, to Hattiesburg and to the Pine Belt," Garraway said. "Regions associates who are based in this facility serve people across the Southeast, the Midwest and Texas. And the development of this facility here in Hattiesburg is a reflection of the strength of the local workforce and the collaborative vision of state and local leaders in terms of job creation and economic development. Further, this investment will help support additional growth across the area in the years to come."
The Loan Operation Center will primarily house associates from Regions Bank's Real Estate Servicing Division, which serves homeowners in more than a dozen states. Regions is adding approximately 90 jobs to the company's local workforce while providing space for potential growth in the future.
"Hattiesburg and the Pine Belt Region have celebrated significant economic development wins in recent years," said Mississippi Governor Phil Bryant. "Regions' investment in this new facility and commitment to adding 90 new jobs, bringing the company's total employment in the city to more than 400, will benefit the local community for many years to come."
The Loan Operation Center was first announced in 2017, when Regions unveiled plans to grow its presence in Hattiesburg by bringing associates who were spread across three older facilities into the new location. Further, by relocating Regions' downtown branch to a new location nearby, the company's plans allowed for the large-scale redevelopment of the three buildings that previously housed Regions teams. The bank opened its new downtown branch in the Carter Building this Spring as construction was completed on the Loan Operation Center in west Hattiesburg.
"This operation center brings everyone together under one roof in an incredible workspace that is designed to improve communications and efficiencies across our departments," said Morgan McCarty, head of Loan Servicing for Regions in Hattiesburg. "I am proud to lead an incredible group of Regions associates who consistently go above and beyond to help customers meet their financial needs, specifically as it relates to homeownership. Our teams are excited to collaborate with each other and build on our growth here in our own new home."
Hattiesburg Mayor Toby Barker joined Regions leaders at the ribbon cutting and praised the bank's decision to locate the Loan Operation Center in Hattiesburg.
"When Regions weighed its options for the right city in which to locate its Loan Operations Center, it chose Hattiesburg," Barker said. "This ribbon cutting is a testament to our city's continued positive trajectory, and it represents further opportunity for the growth and development of our great city."
About Regions Financial Corporation
Regions Financial Corporation (NYSE:RF), with $129 billion in assets, is a member of the S&P 500 Index and is one of the nation's largest full-service providers of consumer and commercial banking, wealth management, and mortgage products and services. Regions serves customers across the South, Midwest and Texas, and through its subsidiary, Regions Bank, operates approximately 1,500 banking offices and 2,000 ATMs. Additional information about Regions and its full line of products and services can be found at www.regions.com.