Their families came to the United States from across the border, as well as from Central America and Cuba, all fueled by the same vision: The American Dream.
As part of Regions Bank's celebration of Hispanic Heritage Month, the company's head of Diversity and Inclusion, Clara Green, invited three bank associates to share their life stories through the lens of their families' immigration to the United States. This was the latest in a series of powerful discussions called Conversations with Clara. Open to Regions associates at the company's Birmingham headquarters, and streamed to Regions offices across the Southeast, the Midwest and Texas, Conversations with Clara is an important venue supporting Regions' inclusive workplace culture.
The three Regions bankers – Tomas Diaz, Andy Hernández and Tony Hernández – all shared deeply personal experiences with Green. Their stories were told amid a backdrop of family photos of their ancestors who had emigrated. Also joining the conversation was Carlos Alemán, deputy director of a Birmingham-based nonprofit that helps Hispanic immigrants adjust to life in the states.
While their backgrounds are different, there's a common bond that unites their stories – and helps others appreciate both the history and the contributions of Hispanic people.
Take a few minutes to consider these highlights from their conversation.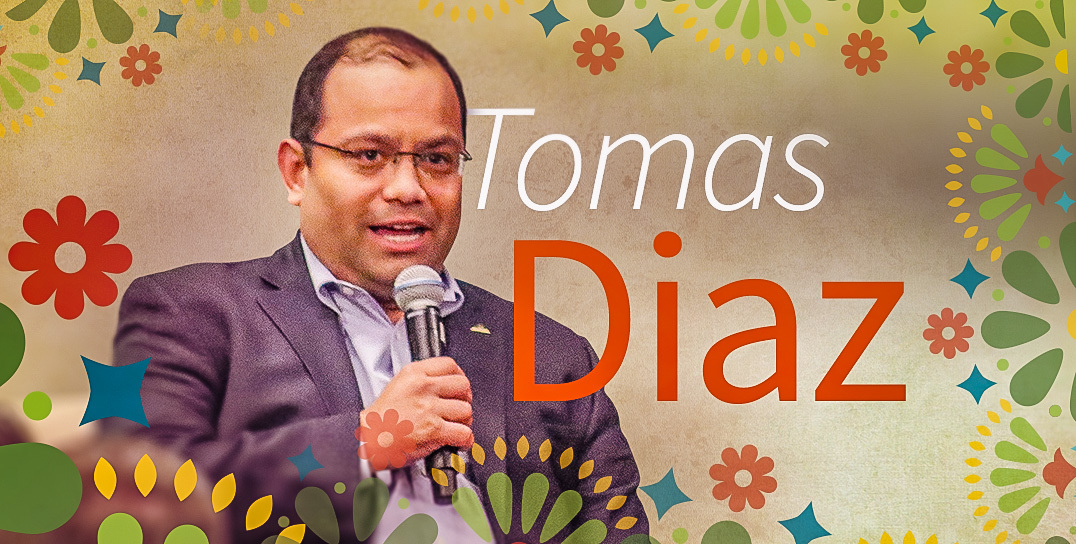 Tomas Diaz
Consumer Banking Manager – Montgomery, Alabama
His grandfather came to California decades ago for work, while helping other family members back in El Salvador. The lesson he shared: "We can work hard and raise our families here." The family returned to El Salvador at the end of a bloody civil war in the 1990s. Diaz spent time in both countries as a youth, returning to the U.S. as a 10th grader to attend school in Mississippi.
"The American Dream looks different for everyone," Diaz said. "You can try to find a better life here."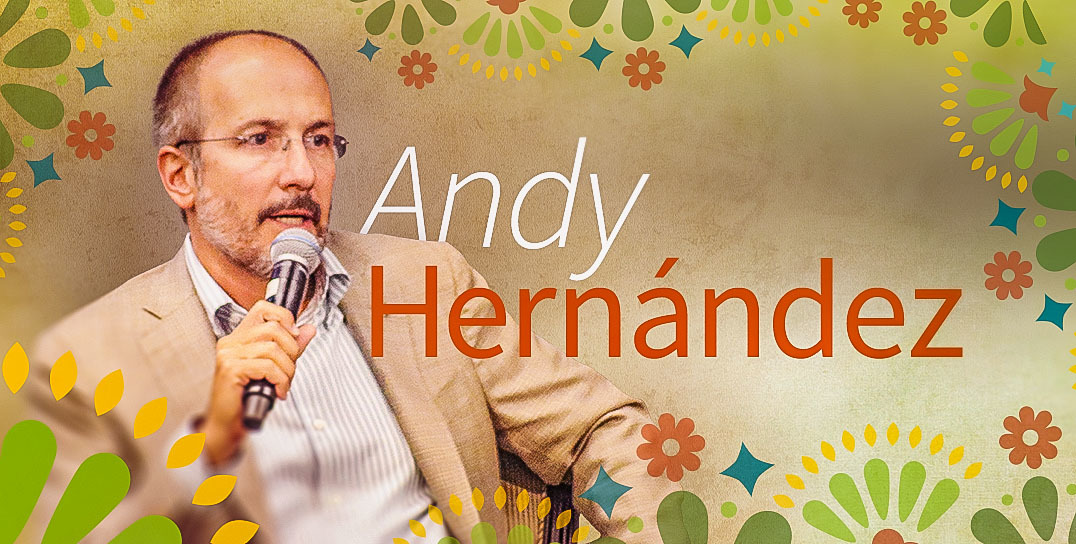 Andy Hernández
Head of Digital Banking – Birmingham, Alabama
His parents grew up in Cuba, but his father's family lost everything – including that island's largest potato farm – after Fidel Castro came to power. A teen, Hernández' father became an outspoken critic of the Castro regime, eventually forcing him first into hiding – and then to be spirited to the U.S. "The following day, he got on a plane to Miami and never came back," Hernandez said.
Life wasn't much better for his mother's family. She came to the U.S. as a teen in the guise of a nun, traveling with a convent. This covert trip occurred at the same time some 14,000 unaccompanied Cuban minors emigrated as part of Operation Peter Pan, a plan developed by a priest with the blessing of the Kennedy administration.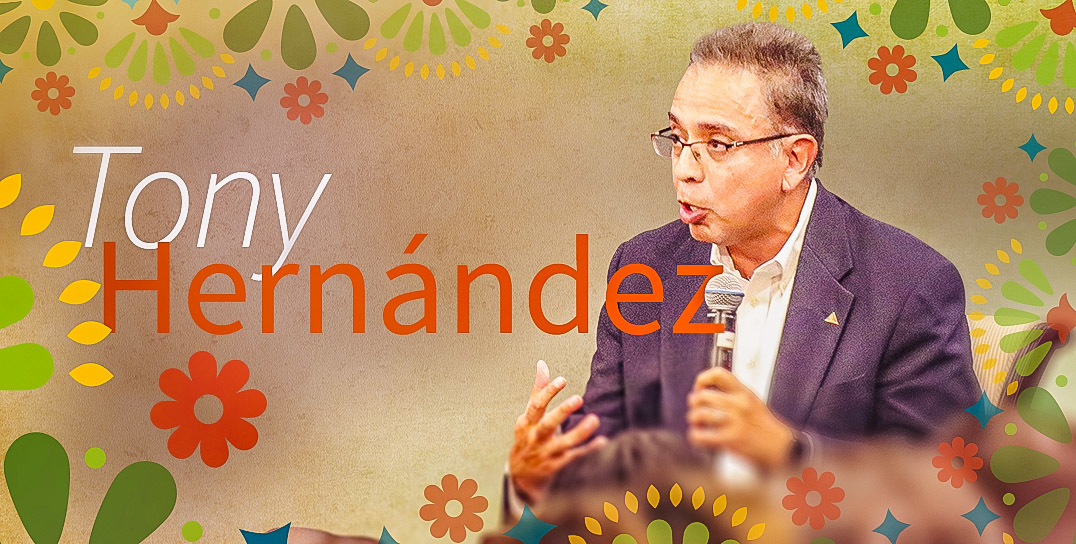 Tony Hernández
Head of Human Resources Strategic Delivery – Birmingham, Alabama
His grandfather originally immigrated from Mexico to work on early 20th Century railroads, but at a cost: the loss of his hacienda during the Mexican Revolution. "He immediately had to find a way to support his family." With population booming in the West, jobs were plentiful, but the days were long. His grandfather found work on farms, following crop seasons from Arizona to Minnesota.
He eventually settled in Kansas and began work on the Santa Fe railroad. He and other Mexican emigrants lived in a version of company housing called La Yarda. La Yarda housed multiple families in very tight quarters with shared common space. "Looking back, it wasn't a great time. Yet my family always talks about it as if it was the best time of their life," Hernández said.
His parents wanted Tony to achieve academically, so they only spoke in English to him. As a result, he struggles on occasion in social interactions today. "If I come up to a Spanish-speaking person, they'll immediately speak Spanish," he said, with some regret. Likewise, stereotypically, many non-Hispanics also assume he speaks Spanish. "Unfortunately, I don't know Spanish."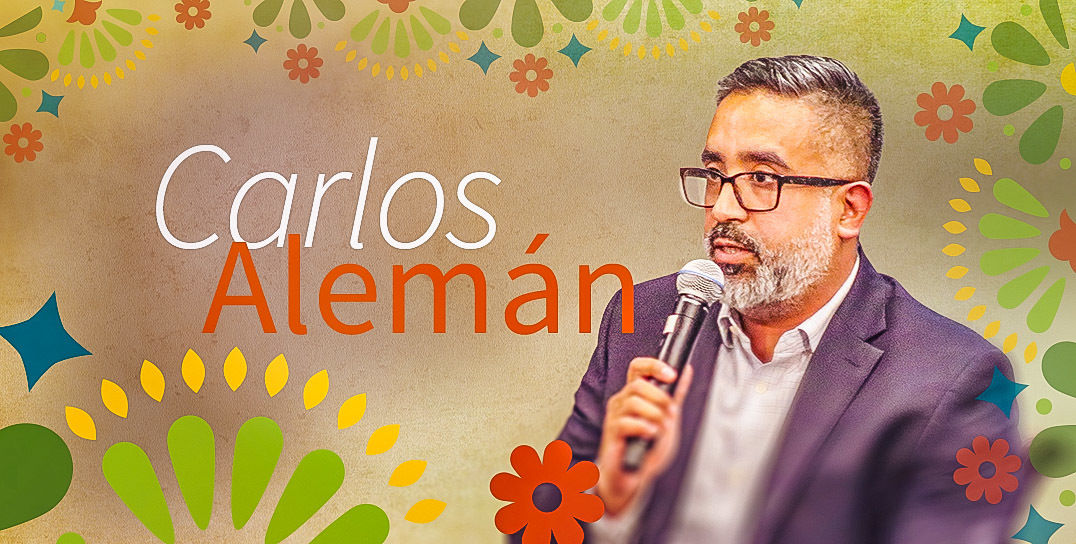 Carlos Alemán
Deputy Director of HICA – Birmingham, Alabama
Alemán is a first-generation immigrant. He grew up in San Francisco; his family moved there from Nicaragua when he was just 3. He received his PhD in history from Michigan State, taught at Samford University and now serves HICA, the oldest and largest Hispanic organization in Alabama.
When asked to describe how immigration has changed over the decades, Alemán explained, "People usually come here for two reasons: civil unrest and extreme poverty." While immigration remains a hot-button topic politically, it's not a new controversy. In 1921, Alemán said, the U.S. government set quotas to limit immigration from Southern and Eastern Europe.
Despite that, "Step by step, decade by decade, we've seen who we accept as Americans become more inclusive."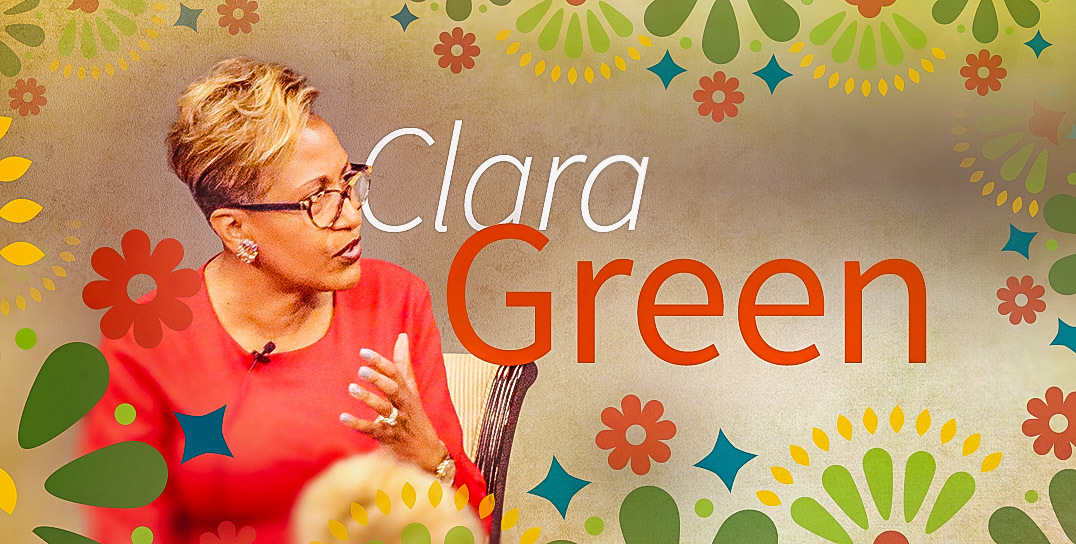 How would life be different if not for coming to America?
For the family of Tony Hernández, the choice to stay could have been fatal. "With the Mexican Revolution happening, they were not safe."
Andy Hernández' family faced dire economic consequences if they remained in Cuba. "Both sides of my family came from comfortable lives, only to have it taken away." Yet his father and mother met and were educated in the States and found career success that provided Andy with a comfortable life in Lakeland, Florida.
Why words matter
Alemán believes it's important to choose words carefully when defining individuals crossing the border without proper documentation. For example, he encourages others to think of what's implied by the term "illegal immigrants," adding that word choices can have ramifications that fail to consider what someone has been through.
"Once you start calling someone illegal, the conversation ends," he shared. "There's no case for families fleeing war. There's no case for escaping abject poverty."
As a result, people merely seeking a better life for legitimate reasons – the same reason most American families came here in the first place – are stigmatized. He advocates for terms such as undocumented or unauthorized instead, which do not carry the same implications of marginalizing someone's background.
Adjusting to life in the States
Diaz enrolled in a Mississippi prep school during his high school years. The choice was made easier by a family friend who was heading there. It even sounded like a great adventure. "His older cousin had gone to LSU, and he told us about Mardi Gras," he said. "That's how I chose (nearby) Mississippi."
His parents just wanted him out of El Salvador for his safety due to a rash of kidnappings of children. During this period of chaos, "three or four friends" of his were kidnapped, with one held for two days shy of a year until ransom was paid.
His adjustment to school life didn't take long, although classmates were obviously curious: "Do you live in a hut? Ever seen a Walkman?" To which Diaz replied, "Dude, I've got two." He soon developed friendships that remain strong today because of the discovery of common ground.
It's faith, family and football – it's just our football is a little different because we're kicking it around.
Tomas Diaz, Regions Consumer Banking Manager
"It's faith, family and football – it's just our football is a little different because we're kicking it around," he said. "Our similarities were more alike than our differences."
Andy Hernández grew up in middle-class suburbia in Central Florida, finding friends among other Hispanic families as well as those who had been in Lakeland for generations. Still, "Kids are mean," he said. "They'd make fun of my parents' accents." In an effort to assimilate, he would spend time in his room, speaking English to erase his own Cuban accent. He would also look for ways to avoid the sun, so his skin would not get darker, and when school forms would include his given name, Andrés, he'd scratch it out and write in his nickname, Andy – all moves to fit in that he regrets today.
Meanwhile, Tony Hernández grew up in Lawrence, Kansas, where he learned a most valuable lesson from his father, which he had gleaned from the generation that led the family to America.
"What I remember most about my parents and grandparents is a great work ethic," Tony said. "My dad held multiple jobs just so we had extra things."
It was seeing his dad working in the summer heat, laying floor tile at a school, with sweat soaking through his clothes, that motivated Tony for the rest of the life. "I realized I can't work that hard. I'm getting an education."
What's it like being Hispanic today?
To bring their stories forward, Green asked, "What is it like to be Hispanic today, given the often-unfavorable media portrayals and America's split views on immigration?"
Tony Hernández shared an experience that occurred when he moved to Birmingham from Louisville about five years ago. He and his son, Nick, encountered protesters with anti-immigration signs. How do you explain this to a 10-year-old who's grown up an all-American kid when he asks in response to the vitriol, "Why wouldn't they want Grandpa here?"
"I'm not sure I gave the right answer," said Tony, who told his son, "It's complicated." And, for many it remains that way. "I still don't have an easy answer."
Alemán hopes the climate improves. After all, as a professor of immigration history, he's seen glacial shifts over the last century in perspectives and attitudes toward immigration.
After all, we are a nation of immigrants.
Carlos Alemán, Deputy Director of HICA
"There have always been folks who have said (about anti-immigrant rhetoric and policy), 'That's not right,'" said Alemán. "We are smart enough and savvy enough to know who people (really) are and still secure our borders. After all, we are a nation of immigrants."
Andy Hernández has lived in Alabama for 10 years and has seen a community that's made great strides in a short time toward being more inclusive.
As has Alemán. "In Alabama, we primarily have first-generation Latino immigrants. This is not Miami or Texas. People came here in the '90s looking for jobs."
Alemán works closely with first-generation immigrants making the transition to a new country. While he said he's never had a bad experience based on his roots, he knows that his education and affluence have likely helped him.
But he notes that newcomers aren't any different than anyone else.
"America is still the land of opportunity," Alemán said. "The dream is real. But we need to provide opportunities, because opportunities this country provided allowed me to build a better life."
In closing, Green shared a quote from Tony Hernández, who had spoken with Green earlier about the reasons behind his grandparents' "illegal" immigration to the U.S.: "I have to wonder," he said. "If I were in a situation so bad now, what would I be willing to risk?"