Ed Sahm couldn't sleep.
He emailed Jennifer Vigran at 2 a.m. His idea couldn't wait.
The Sahm Restaurant Group CEO proposed this: His team would partner with Second Helpings to provide more meals to those in need in Indianapolis during the COVID-19 pandemic.
A lot more.
As in, thousands more.
"In 22 years, we've never seen anything like what we're seeing right now," said Vigran, CEO at Second Helpings, a food rescue and hunger relief nonprofit. "It's heartbreaking."
The collaboration involves preparing and distributing meals from a satellite kitchen separate from Second Helpings' main kitchen, still in operation and distributing 4,500 meals daily. The satellite space is where Sahm's has traditionally served breakfast and lunch to thousands of corporate employees each day.
On its first day, the satellite kitchen distributed 1,100 meals. They anticipate quickly ramping up that figure to 10,000 per week. Individually wrapped meals are taken to older-adult housing sites serving low-income people and other locations where the food can safely connect with people who need it.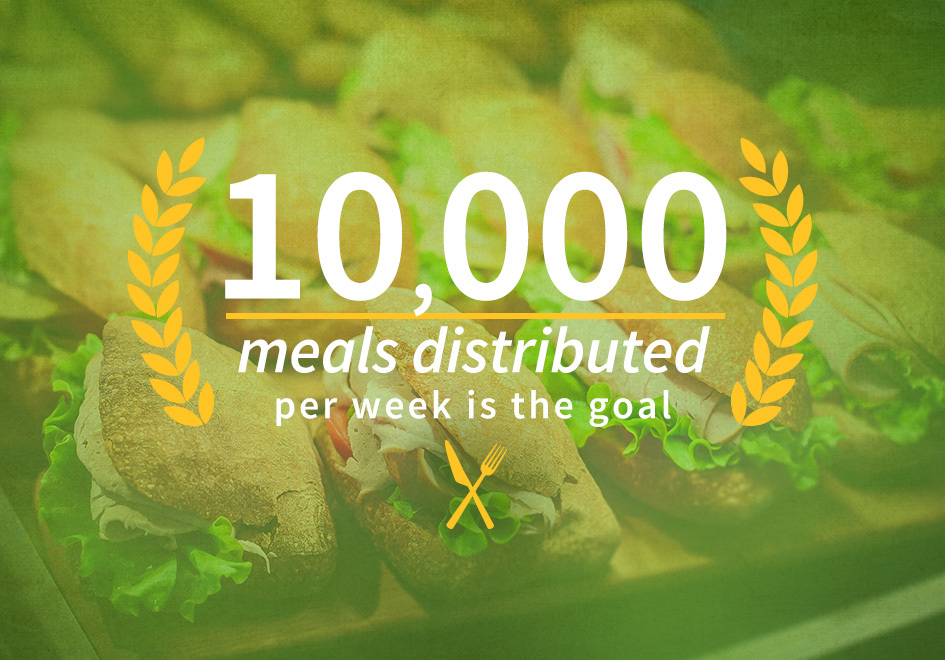 "The demand is enormous," said Vigran. "Some people are fortunate enough that they can stock their pantries for two weeks. But for families who don't have that ability, these are incredibly stressful times. People on limited incomes are finding empty shelves when they search for lower-cost options, with only more expensive items left behind. It's stretching their budget even more than usual."
Vigran also notes an added challenge for people receiving Women, Infant and Children (WIC) benefits.
"They're discovering that items they're allowed to purchase aren't always available," she said.
While feeding those who are hungry is top priority, the partnership offers an added benefit: providing employment stability for Sahm's employees during uncertain times for the hospitality industry.
Second Helpings conducts a seven-week Culinary Job Training program for people who are unemployed or underemployed. CJT, as it's called, has graduated more than 900 students employed in the culinary industry.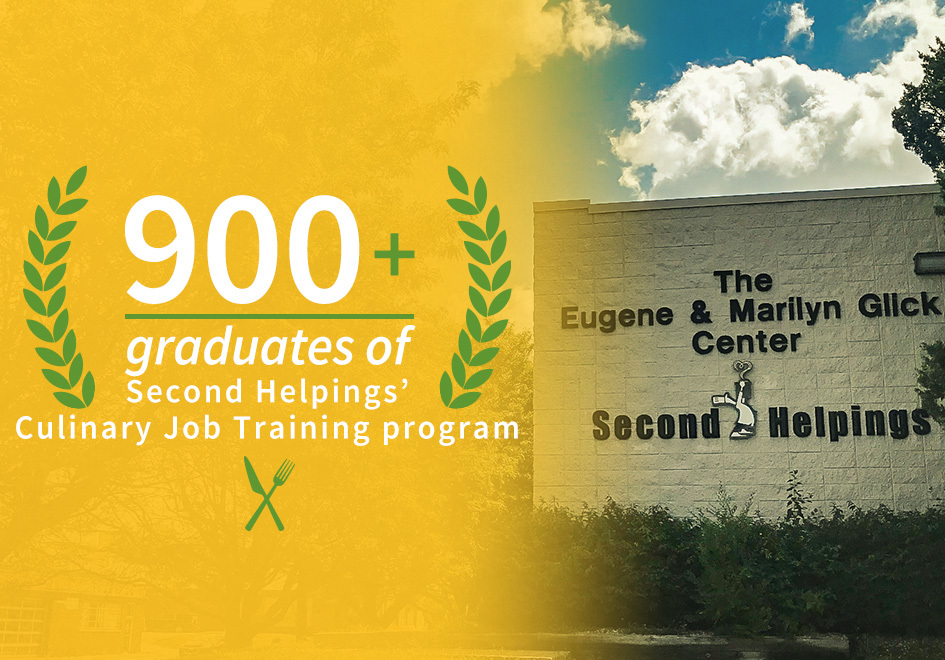 The nonprofit has worked with restaurants in the Indianapolis culinary community since its inception. So, joining forces with Sahm's following that late-night email was an easy decision.
"This partnership addresses the need, supports local business and helps the hospitality industry," said Vigran. "It also gives us resilience and flexibility as an organization in being able to serve more people. It's a model that can be replicated in other places."
Longtime Second Helpings volunteer delivery driver and current board chair Ellen Butz noted Second Helpings has stepped up before, including during the 2019 government furlough, when the nonprofit delivered sandwiches to Transportation Security Administration agents at the Indianapolis Airport. The COVID-19 outbreak is a chance to do something similar, but through a different model – and to address a need that's global in nature.
This is a time to show the community that we are here, we are bold and that we will do what's needed to help.
Ellen Butz, Second Helpings volunteer delivery driver and current board chair
"This is a time to show the community that we are here, we are bold and that we will do what's needed to help," said Butz.
Vigran agrees, saying the collaboration is raising the nonprofit's service capacity to an entirely new level.
"Our model has always been to partner with other organizations who know their neighborhoods best," said Vigran. "We're just doing it on much a larger scale."
Regions Bank has worked with Second Helpings on a variety of initiatives in recent years. The bank donated $5,000 to Second Helpings on Giving Tuesday in November 2019, collaborated with the nonprofit during the 2017 "What a Difference a Day Makes" nonprofit-support campaign, and has provided volunteer service for several projects.
Having a strong nonprofit community is essential even in the best of times – even more so at times like this.
Vigran recognizes that while there are difficult days ahead, there's also a community bond that's not only present, it's been strengthened.
"We're all asking, 'How can we help and how can we keep people working?'" said Vigran. "And we're all focused on stretching the dollars we have as far as possible. We're seeing the very best in others as we help feed our neighbors – like we always do."