You could consider it a shoe distribution of super-heroic proportions.
Active-duty Air Force and Air National Guard families couldn't believe their eyes when they visited the Regions branch at Scott Air Force Base on a recent Saturday.
That's because the drive-through of the Southern Illinois branch was filled with children's shoe boxes. Thousands of them. And not just any shoes, but colorful sneakers featuring action heroes Spiderman, Wonder Woman, the Avengers and more.
It was a sight that excited children and warmed the hearts of their parents knowing they would each take home three free pairs per child. Some children even arrived decked out in super hero costumes to celebrate the occasion.
"I know what a gift this is," said one mother while exploring sneaker options for her toddlers. "This is such a relief for our family," said another.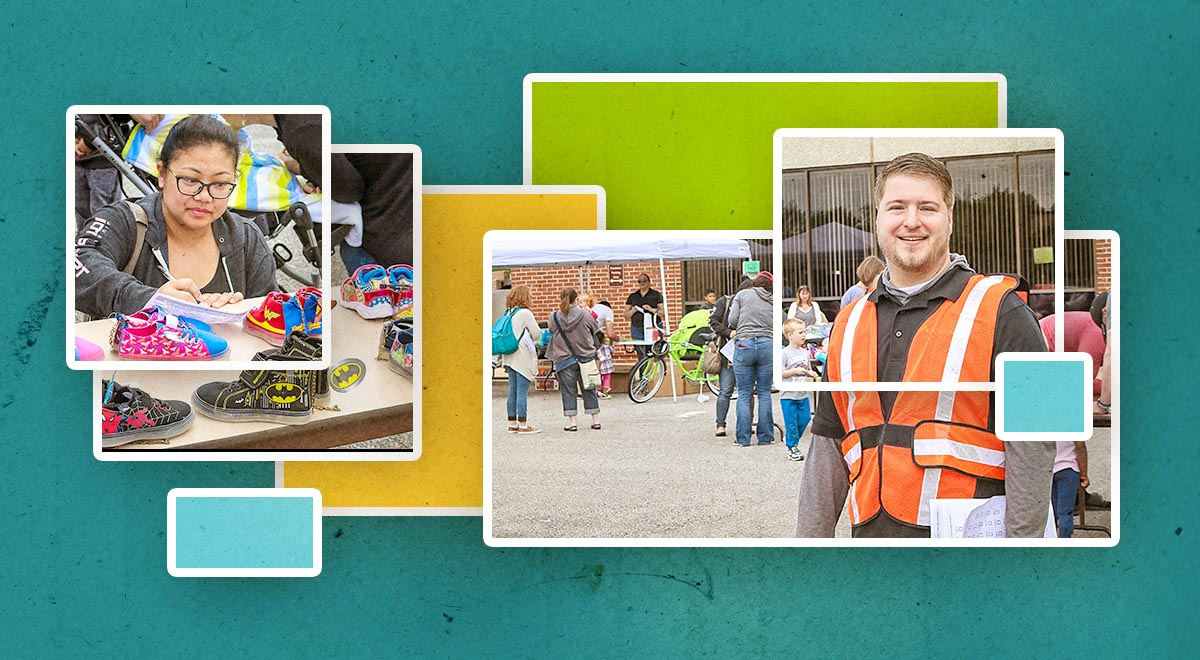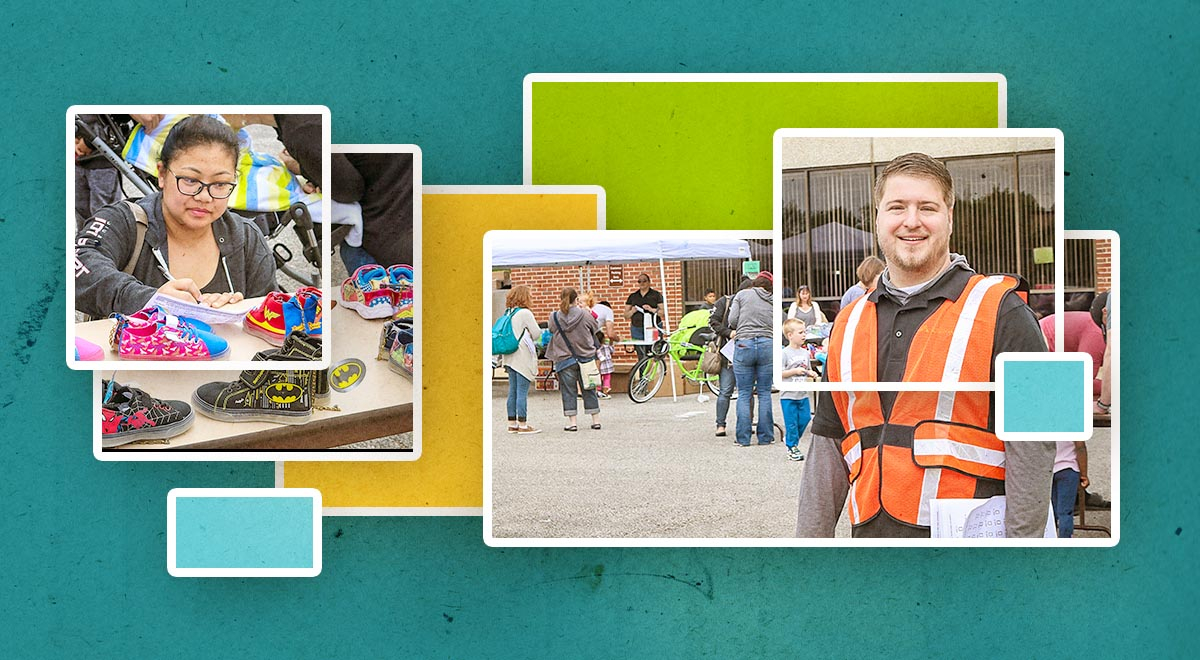 Many active-duty families living on the base regularly stretch just one income to cover the bills. And all can relate to just how expensive shoes are for quickly growing children.
That's why several partners stepped in and joined forces for good. Trimfoot Company, LLC, donated 7,000 pairs of shoes to make sure the day's needs were more than met; H.E.R.O.E.S. Care, a Missouri-based nonprofit that connects military families with financial aid and other services, provided promotional and operations support; Holland Freight donated the truck and fuel to transport the precious cargo; and Regions hosted the event and gave away two custom LifeGreen bicycles.
Trimfoot CEO Gary Gorsuch brought his three grandchildren. The expression of gratitude from military families was overwhelming. It was something Gorsuch was happy his own family could experience.
"I have never seen such an appreciative group," said Gorsuch. "So many active-duty personnel thanked me. And their children thanked me. The sacrifices our military families make are often overlooked or taken for granted. Donating was a very rewarding experience."
The Scott AFB project is the largest children's drive H.E.R.O.E.S. Care has conducted to date. CEO Jon Jerome enlisted a group of volunteers and staff to compile and deliver stacks of shoes to each family.
Mallary Jerome, daughter of Jon and an assistant case manager for H.E.R.O.E.S Care, was one of those volunteers.
"This is a chance to connect in-person with families to build relationships and trust," said Mallary. "We can break a barrier by lending support and saying 'thank you' to those who serve. There may have been someone who couldn't afford new shoes today, and we helped fill in the gap to put life back in balance."
For families with more than one child, the support is especially appreciated.
"We go through shoes like crazy," said Krystle Yadao, mother of children ages 6, 3 and 1, whose husband is on active duty. "We are super grateful for the support."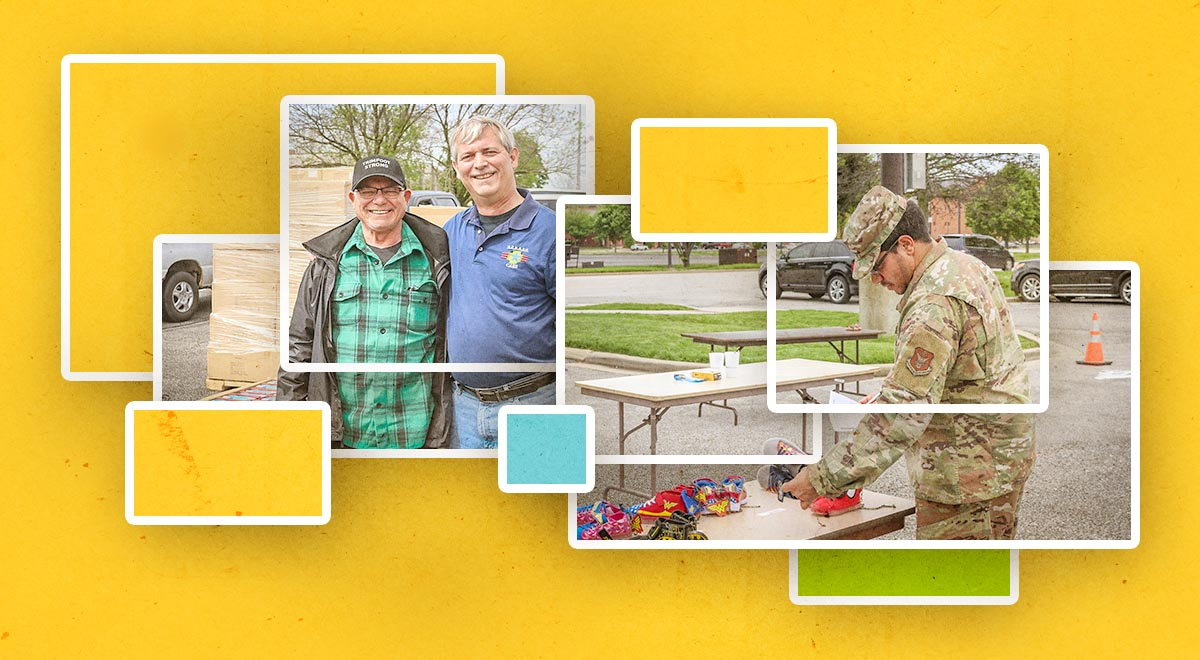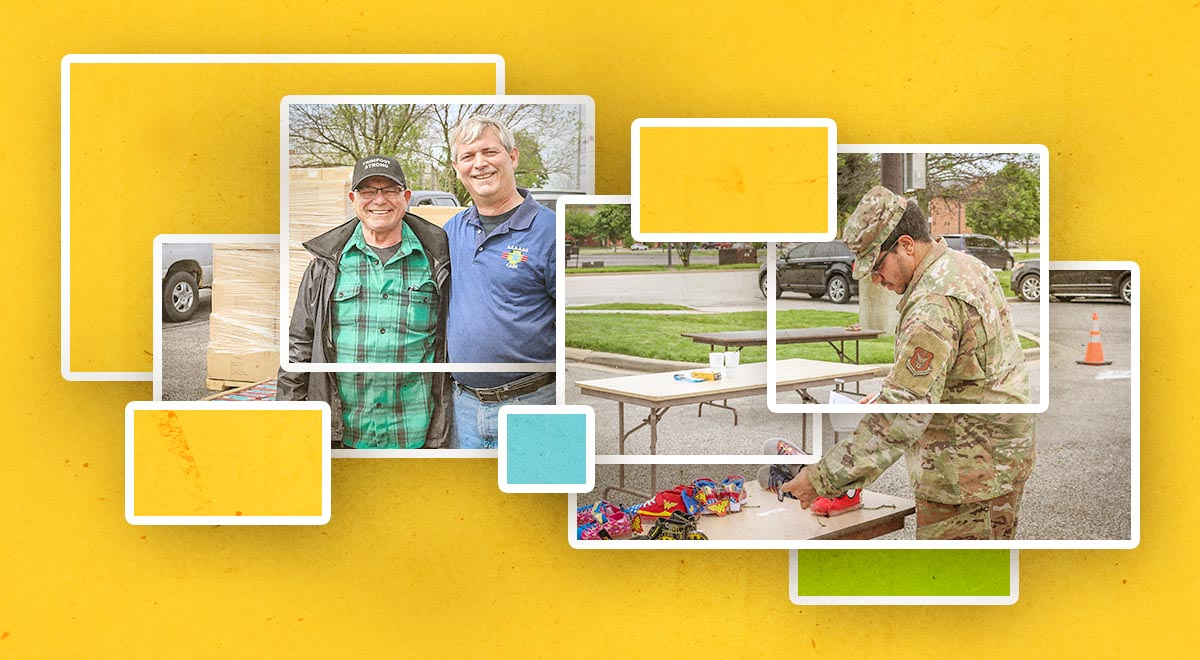 The parking lot was full before the drive began. Regions Scott AFB Branch Manager Drew Conger welcomed 430 families. The branch is typically not open on Saturdays, but Conger and team eagerly volunteered their time.
"Being part of this project that served so many of our Scott AFB families was really special for our team," said Conger. "A customer whose daughter received new Wonder Woman shoes visited the branch the week after the event and shared that she loves her sneakers so much, she wears them all the time. She even sleeps in them!"
The crowd size caught the eye of Retired Air Force Major General Steve Lepper, a former Scott AFB resident and current president and CEO of the Association of Military Banks of America.
"What an impressive sight it was," said Lepper. "No one expects or takes these things for granted. With my oldest daughter on active duty in the Air Force and as a grandfather of two, I was moved by seeing the smiles on the faces of so many families. Who wouldn't be inspired by such a large outpouring of support?"
Those same smiles are what motivated Holland Freight driver Jeff Kraus to donate his time in delivering and unloading shoes. "Seeing how happy these kids are really makes it worthwhile," said Kraus.
While the shoe recipients were so overjoyed they felt like they could leap tall buildings in a single bound, project volunteers were also energized. Four short hours resulted in a sense of camaraderie and pride in what the group accomplished.
It's a feeling Jon Jerome has most days when serving military families. For Jerome, this isn't a job. Like a super hero, he's on a mission.
"My dad has the heart and soul for this," said Mallary. "It's his life."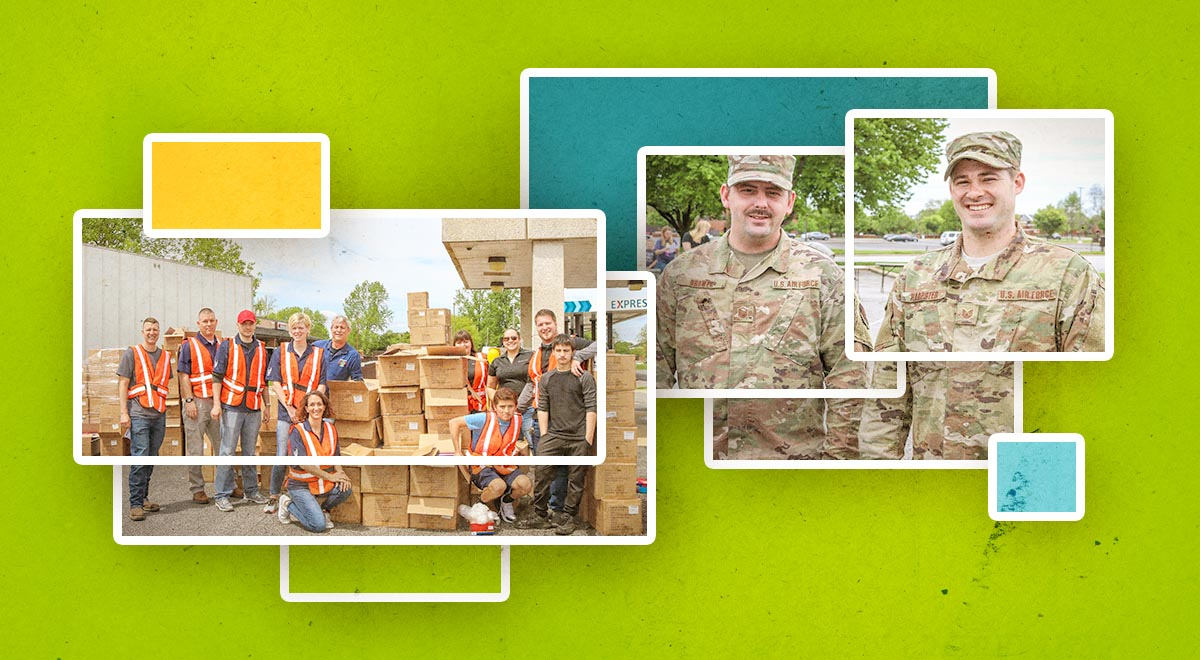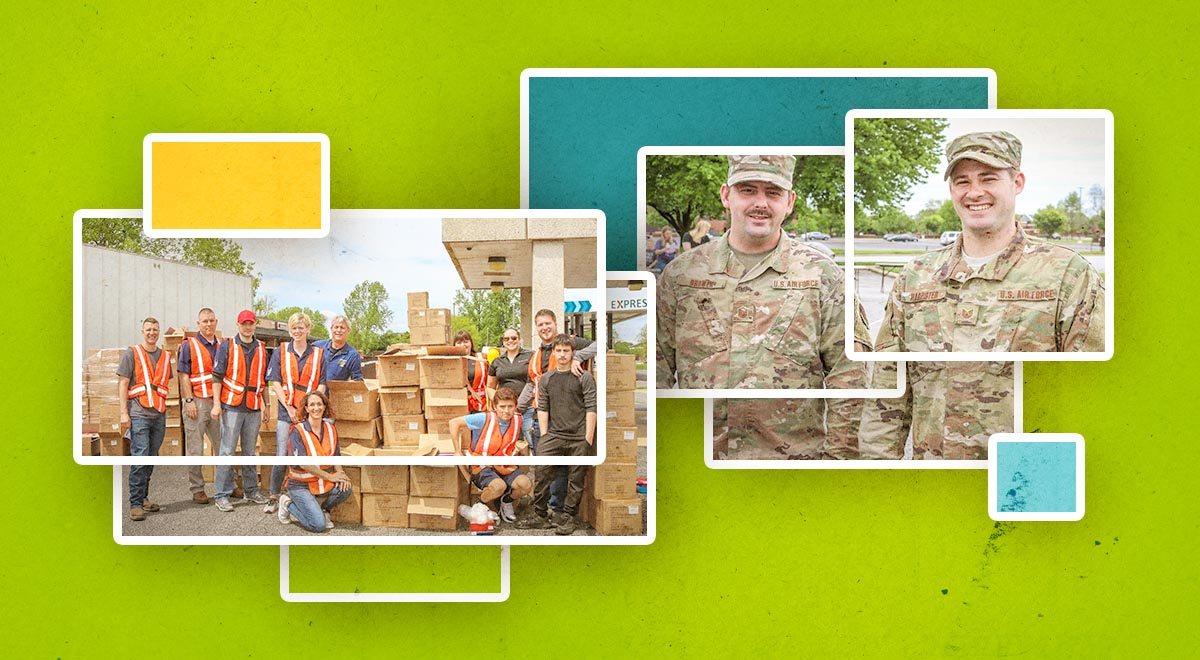 Those on the receiving end of support from H.E.R.O.E.S. Care are truly grateful for the everyday heroes involved with projects like the shoe giveaway and countless others that help families make ends meet while they serve our nation.
"Because no matter how small an act of kindness or generosity or simple positivity you put out into the world, it will make a difference."
Wonder Woman said it best.