This is the final installment of our small-business profiles celebrating Hispanic Heritage Month.
Adriana Ospina was trying to make her way in the fast-paced world of South Florida real estate. Then the economy took a historic downturn.
"I knew real estate was going down and probably wasn't coming back up anytime soon," said Ospina, a native of Colombia.
Her sister had a friend in another business, and Ospina knew the man as well. Paul's Tire Pros was established in Miami and known for selling resale and wholesale tires.
But in Ospina's mind, the business had a void that needed to be filled.
"Paul had done business all his life, and done it well, but he didn't do service," she explained.
So Ospina made a business proposition: Let her handle installing the tires.
"He wasn't interested at first. But, finally, he said, 'You've got one month. Only you have to invest (in the new sideline) yourself,'" she remembered.
She did. First, working out of a corner of the brick-and-mortar business, then in a trailer. With a steady stream of customers, she realized her fledgling efforts were only the start. Customers getting tires needed balancing. Balancing meant alignment. And if you were going to align, why not go the next step and repair brakes?
Suddenly, Ospina's efforts to stave off the real-estate slump were leading to a whole new industry, where female owners were very rare.
And Carlos Garcia, the branch manager for Regions at the Pinecrest Banking Center, was there to lend a hand.
"We have a 360-degree relationship," Garcia said. "Anytime she and her husband have a question, she turns to us. And we help her with advice, guidance and education to help her business grow."
Added Ospina, "Regions gave me the tools to grow my business. And (Garcia) always gave me a plan on how I could get things accomplished. It's been a great relationship."
After complementing Paul's Tire Pros for a year, Ospina embarked on starting her own company. Ten years later, NDS Tires Inc., has become a Miami staple. She operates out of a 14,000-square foot warehouse and employs 15 full-time workers.
"It was a major investment – not just in terms of money, but finding the right location," Ospina said. "I had seen the potential. I had been saving money. But I needed a partner."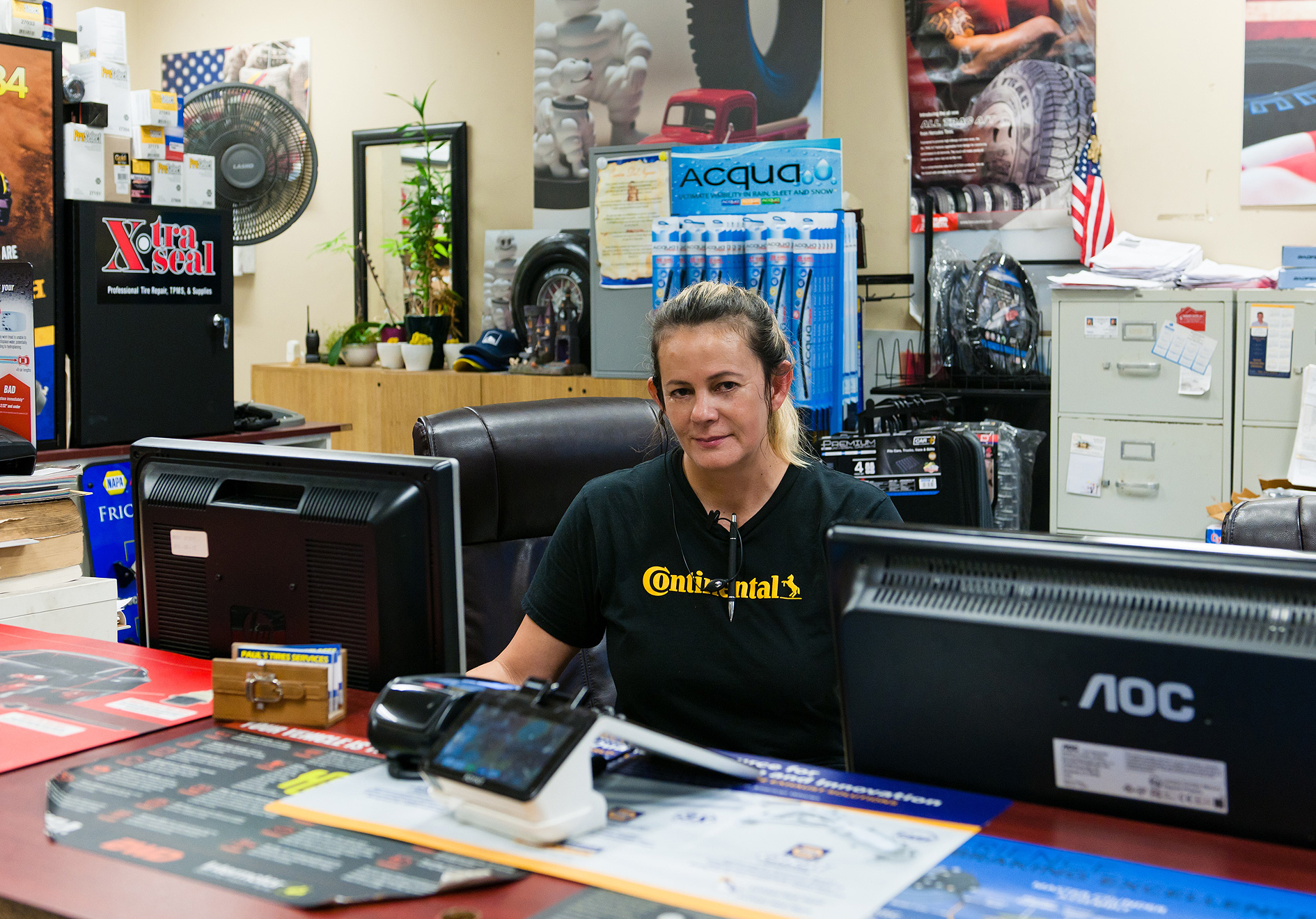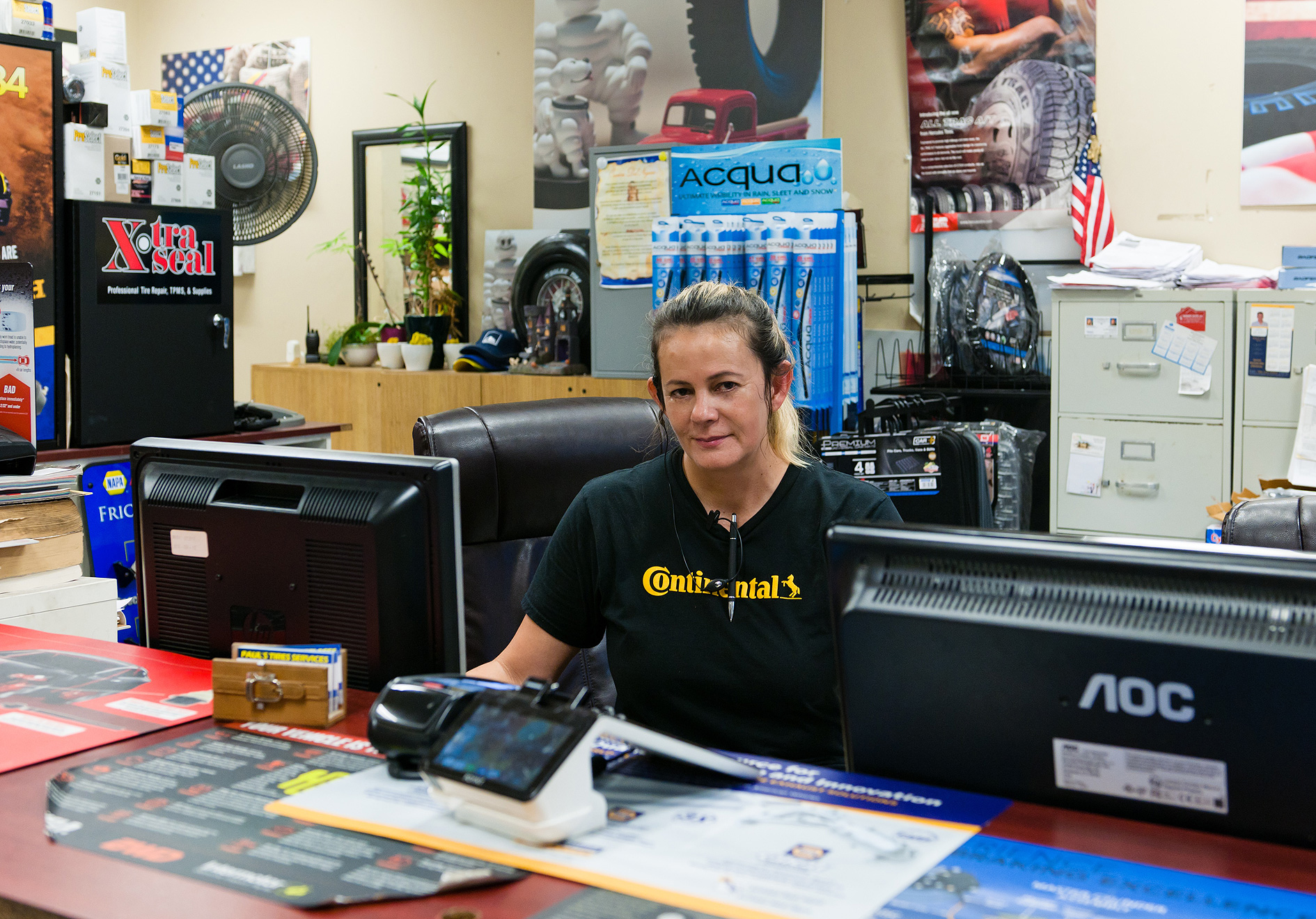 In addition to Regions, she found a permanent partner in her husband, Carlos. The former general manager of Paul's Tires saw the potential in what Ospina was doing from a business standpoint. And, after spending so much time together, they saw the potential in each other.
They've been married 10 years, about as long as NDS Tires has been in existence.
Now, she aspires to help future generations. As the mother of a first-generation American, her business success allowed her to fund her daughter's full college tuition, providing her with the tools to chase her own dreams.
"This has been a fun adventure," said Ospina, who has branched out by franchising restaurants in South Florida. "I have to thank Paul for giving me the opportunity and Regions for giving me the support and advice to make it work."