"Hey, friend!"
Whether you are meeting Keisha Mabry for the first time, or you have known her for years, you can count on receiving this enthusiastic greeting.
With a confident voice, a beaming smile and a high-octane energy level that fills any room, Mabry simply can't be missed. Just ask her thousands of friends.
But Mabry wasn't so outgoing during her childhood.
"I was always the youngest and smallest at daycare and in dance class," reflected Mabry. "I was so shy and scared, thinking to myself, 'What am I doing here?'"
Mabry knew exactly why she was at the 2019 kickoff of Inner City Capital Connections in St. Louis – to help others discover what she found. Mabry had attended the 2016 ICCC St. Louis program, and, my, how things have changed.
Back then, she was a curious participant with a year-old professional networking company called heyFRIEND. Today, she's a successful business owner with an impressive client list, and she's an enthusiastic promoter of ICCC because she's seen how it helped heyFRIEND grow.
ICCC provides business training – at no cost – to entrepreneurs in urban or economically underserved communities.
The program is part of the Initiative for a Competitive Inner City, which was founded by Harvard Business School Professor Dr. Michael Porter to empower small-business owners through ongoing education and professional development.
While the ICCC seminars and course materials were impressive to Mabry, she was most inspired by seeing the diversity throughout the room during the 2016 training event.
"When you see it, you can believe it," said Mabry. "I saw instructors and business peers who looked like me. And I realized I could do this."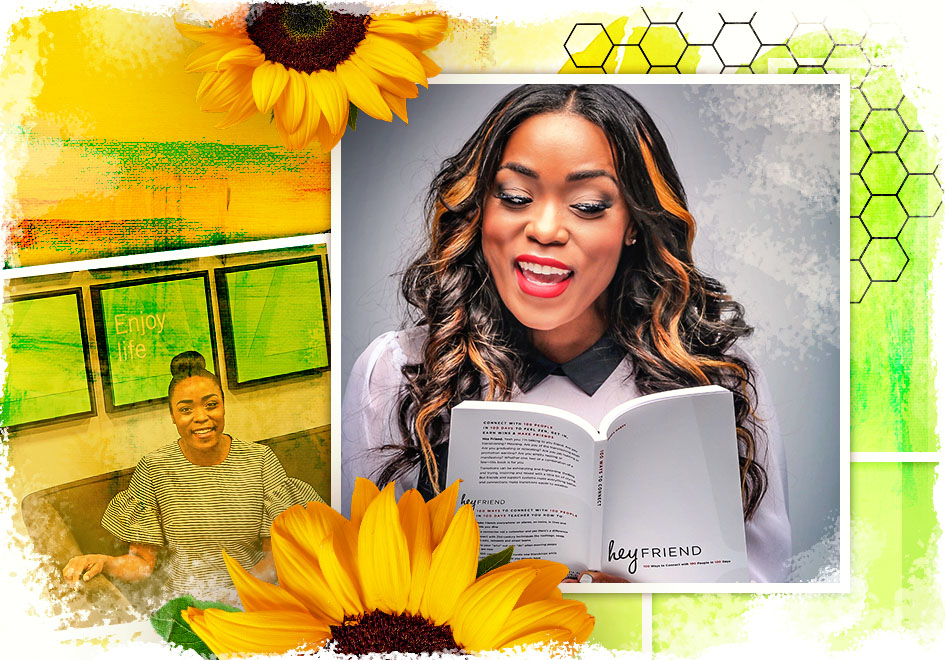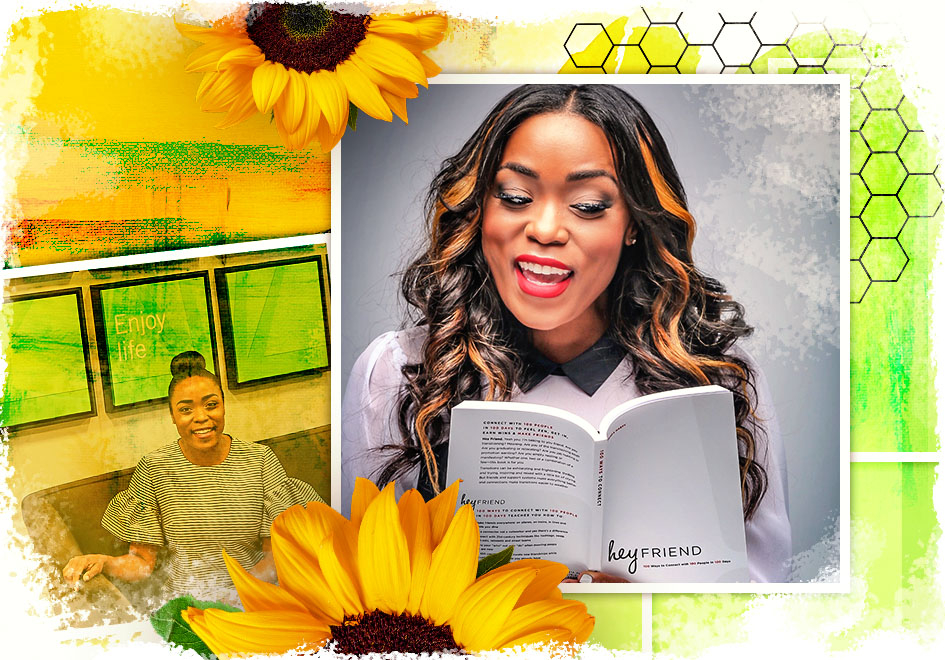 Now, with ICCC coming back to St. Louis for a new training event in September 2019, Mabry is spreading the word to fellow entrepreneurs: Apply for this program now. It can give your business the boost it needs. And it's offered at no cost.
ICCC participants receive executive-level training in specialty areas such as finance, marketing and strategic planning from nationally renowned business leaders and educators. Peer coaching and webinars are offered to extend learning beyond the one-day seminar. And since organizations like Regions Bank and the St. Louis Regional Chamber sponsor ICCC, the program is made available free of charge to applicants who are accepted into the program.
"Keisha's experience mirrors that of entrepreneurs throughout the country whose lives and businesses have been profoundly affected by the ICCC program," said Steve Grossman, CEO of ICIC. "Her ability to confidently and expertly communicate her value proposition was extremely compelling. We're proud that Keisha's participation in the 2016 St. Louis ICCC cohort has helped shape her business strategy and been such an essential catalyst for her impressive growth."
ICCC is a proven program. It's an initiative we're proud to support again as part of our commitment to economic development.
Mike Hart, Greater St. Louis Market Executive for Regions
ICCC points to data showing that, since its founding in 2005, the program has reached 3,000 businesses, helped them raise $2 billion in capital and helped create 20,000 jobs in cities across America.
"ICCC is a proven program," said Mike Hart, Greater St. Louis Market Executive for Regions. "But, beyond the statistics, we've seen the personal success stories of small-business owners in St. Louis who are expanding their companies and helping fuel our economy as a result of their participation. It's an initiative we're proud to support again as part of our commitment to economic development."
Mabry was seeking an opportunity where "business and mission meet" when she attended ICCC in 2016. The former educator, technology startup executive director and food company business analyst felt she had achieved the former and the latter in her previous jobs, but she had never experienced a combination of the two.
"I wanted something that was good for my heart, good for my mind and good for my pockets," said Mabry.
Her path to establishing heyFRIEND resulted from a challenge she issued to herself while a University of Louisville MBA student: connect with 100 new people in 100 days.
What did connecting mean? It went beyond just learning someone's name. Mabry asked, "What's your story?" when meeting each new contact.
"I wanted to learn the 'who' rather than the 'do' of each person," said Mabry. "So many times, we focus on what someone does for a living. If we don't have a connection with their profession, we zone out, and it becomes a dead-end discussion. If you ask someone about their story, it always leads to deeper conversation."
But Mabry's personalized focus didn't end there. She thoughtfully captured notes and followed up with a customized email to each new connection. The response was so positive from those she met, it eventually formed the basis of her small business. But it didn't really take off until she got insight from the 2016 ICCC event.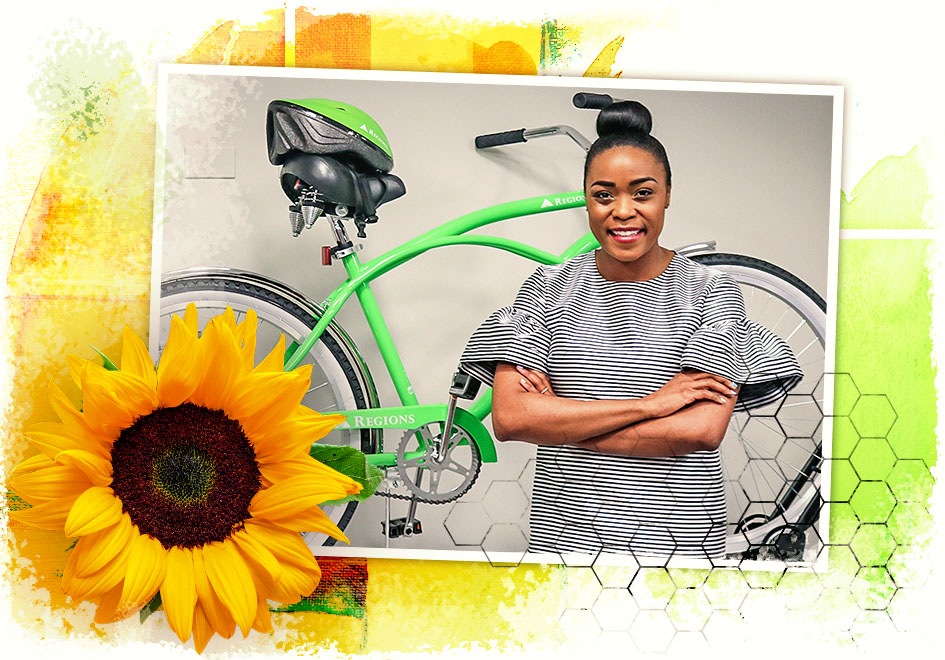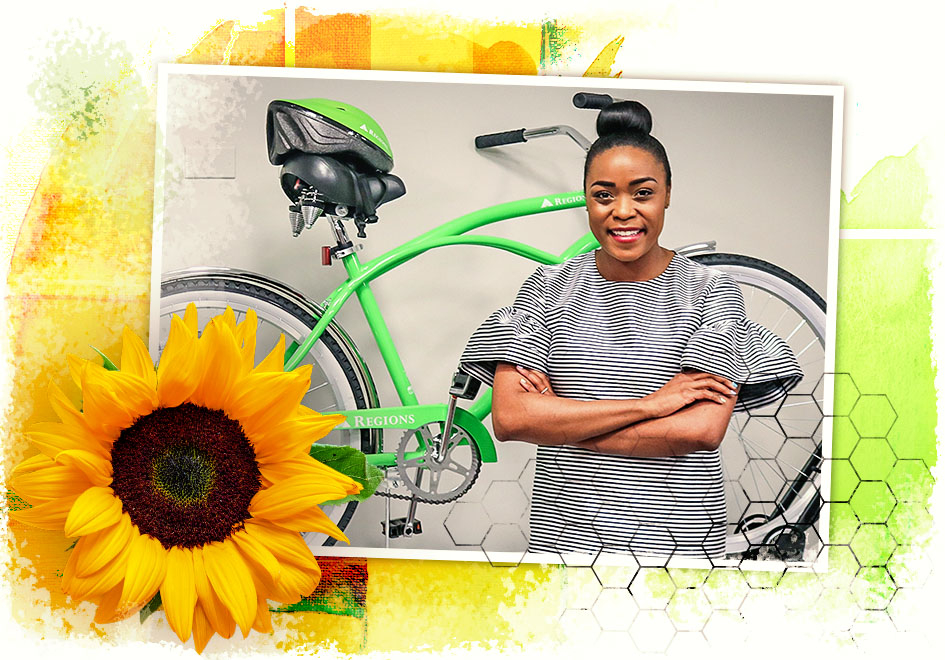 "Could I bottle and sell connection?" Mabry had been asking herself as she considered whether her networking strategies could truly be the foundation for a successful company. She was also concerned about sustainability.
"People focus so much on starting a business," she said. "Sustaining growth and scaling is harder."
ICCC empowered her to think bigger from a funding perspective around what was possible. Crowdsourcing, grants, pitch competitions, microloans – the tools are out there, if you know which ones to use, and when.
Today, Mabry continues to grow her company. She coaches, consults, delivers keynote messages, tackles media appearances, leads group workshops and has written a book as she continues to establish new connections.
Tom Chulick, President and CEO of the St. Louis Regional Chamber, said when small businesses succeed, St. Louis succeeds.
"Growing small businesses and adding jobs are at the core of the Chamber's mission," Chulick said. "It's through deliberate and intentional collaborations with corporate partners that programs like these happen."
Mabry has formed a closer relationship with Regions professionals since the 2016 ICCC event. Chenoa Hughes, who works for the bank in nearby O'Fallon, Missouri, attended a workshop Mabry conducted in February.
"The break-out sessions I attended addressed ways brands can be promoted via social media and how influencers play a role in that," said Hughes. "The workshop provided a glimpse of starting and growing a business from an entrepreneurial idea. It offered me a new perspective that I now  consider in my commercial banking role."
With ICCC heading back to St. Louis in September, Mabry is excited by the prospect of what else she can learn – and what the future holds for heyFRIEND.
"What can it really be?" Mabry thoughtfully reflects. It's likely that both her established and future connections will help her take heyFRIEND to the next level of success.
For other entrepreneurs interested in exploring that next level, more information on qualifications can be found on this St. Louis-specific website organized by ICCC.
Most companies that are accepted into the program are established businesses, rather than startups. But ICCC looks at the business plan and potential of each applicant – and program staff keep an open mind on which companies are best positioned for growth. The full application can be found at apply.iccapitalconnections.org. Applications are due by Aug. 31, 2019.