Nineteen years old and still "wet behind the ears," Barnwell Palmer McArthur received word while at the University of South Carolina that his number had been called to Okinawa. Too young in the face to get a drink at the bar, but old enough to stand aboard a 160-foot ship as commanding Navy officer, and old enough to look out over the faces of men much older than he, for whose lives he was now responsible. Alongside a mass of heroic others (his three brothers included), 19-year-old Palmer was armed with a mission to save the country and the world. At nineteen, he was to become a hero forever.  
When Palmer came home, he went straight back to school and to work, shushing all praise, as he held heavily within him memories of those not so fortunate to have made it home. His generation knew the Great Depression, they knew war, and yet, they feared the burden they would be to others. Silent about what they'd seen and done, they epitomized humility in regard to their heroism and never sought attention for their service.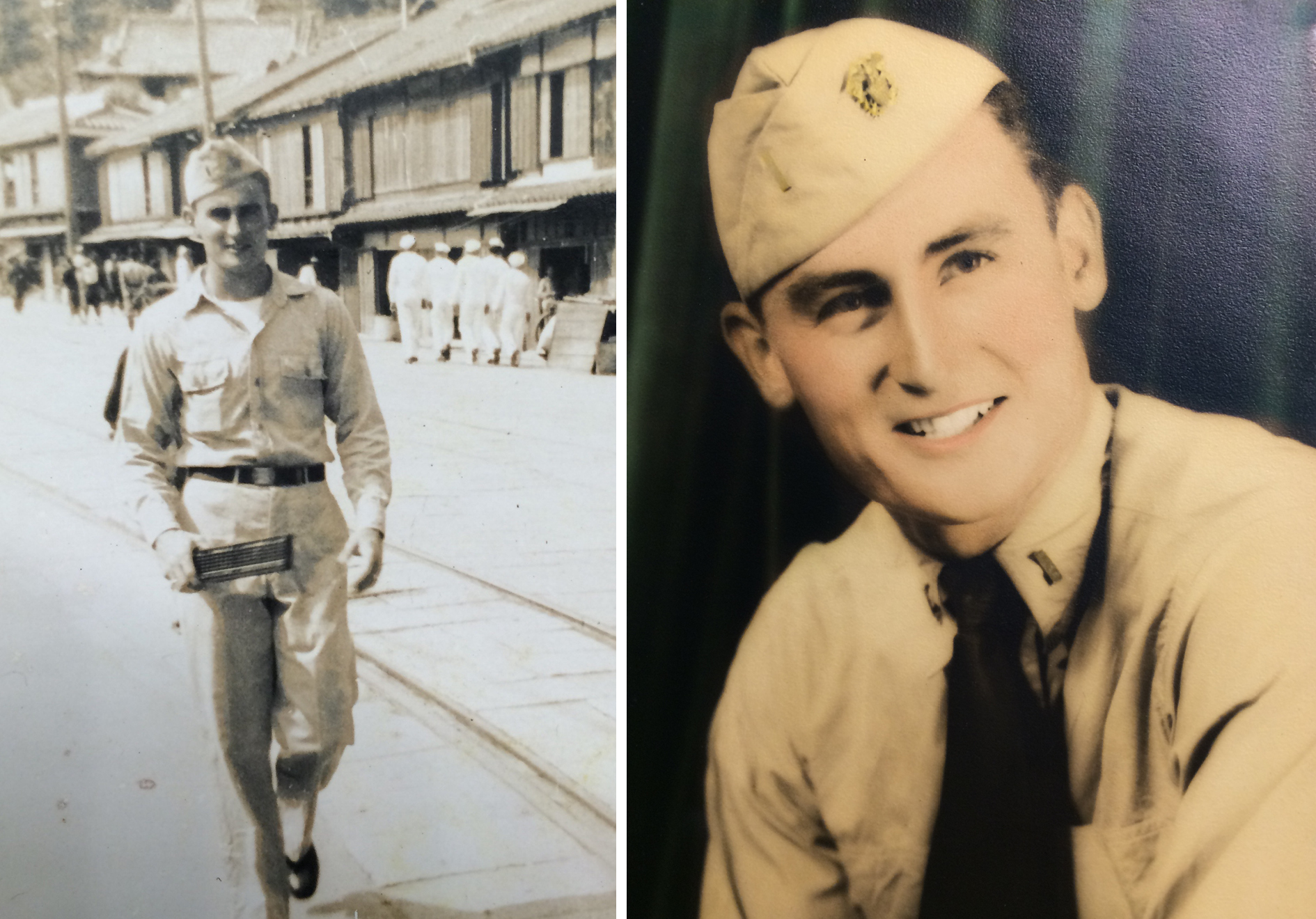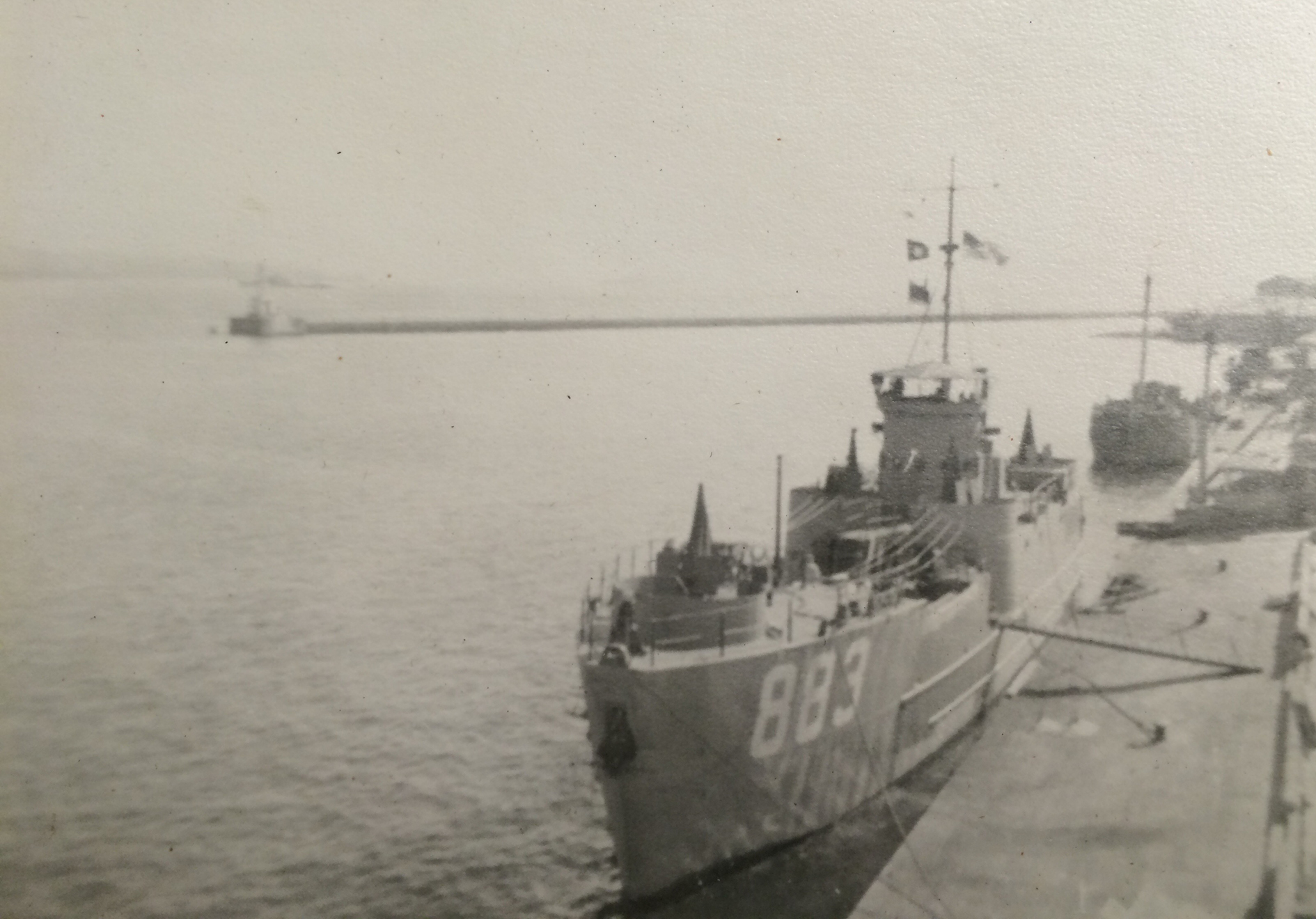 Pictured above: Barnwell Palmer McArthur (Palmer) and the ship he commanded in WWII. 
But this heroism was never forgotten. "The Greatest Generation" inspired generations to follow, and many people fear that the incredible sacrifices made years ago—and daily afterward—may be taken for granted as fewer and fewer WWII and Korean War veterans remain. An estimated 640 WWII veterans die each day, and that sobering fact inspired Bill Dukes to start Honor Flight Columbia, a South Carolina hub of the national Honor Flight Network. To thank servicemen and women, the Honor Flight program charters planes to fly WWII and Korean War veterans to Washington, D.C., free of charge, to spend the day there seeing the memorials built in their honor. 
Honor Flight Columbia took its first trip in 2008, and they've since taken 21 flights of nearly 100 veterans and their volunteer or family "guardians" to the nation's capital. 
More than 65 years after Palmer returned home from his tour, he sat aboard a plane in 2013 with his daughter, Nora McArthur Fowles, and grandson Burton Fowles. Alongside 100 brothers and sisters of service, he was celebrated as a hero.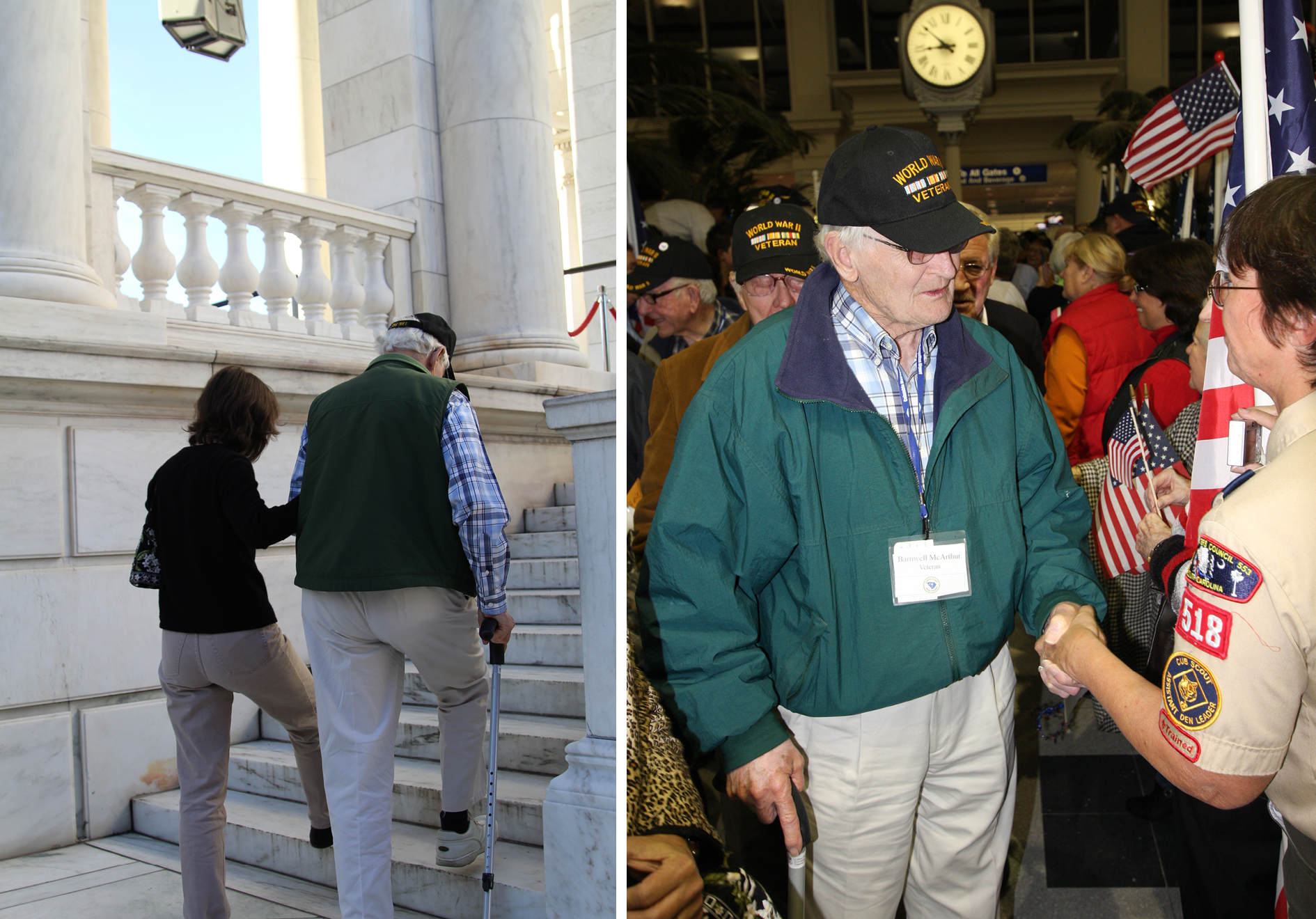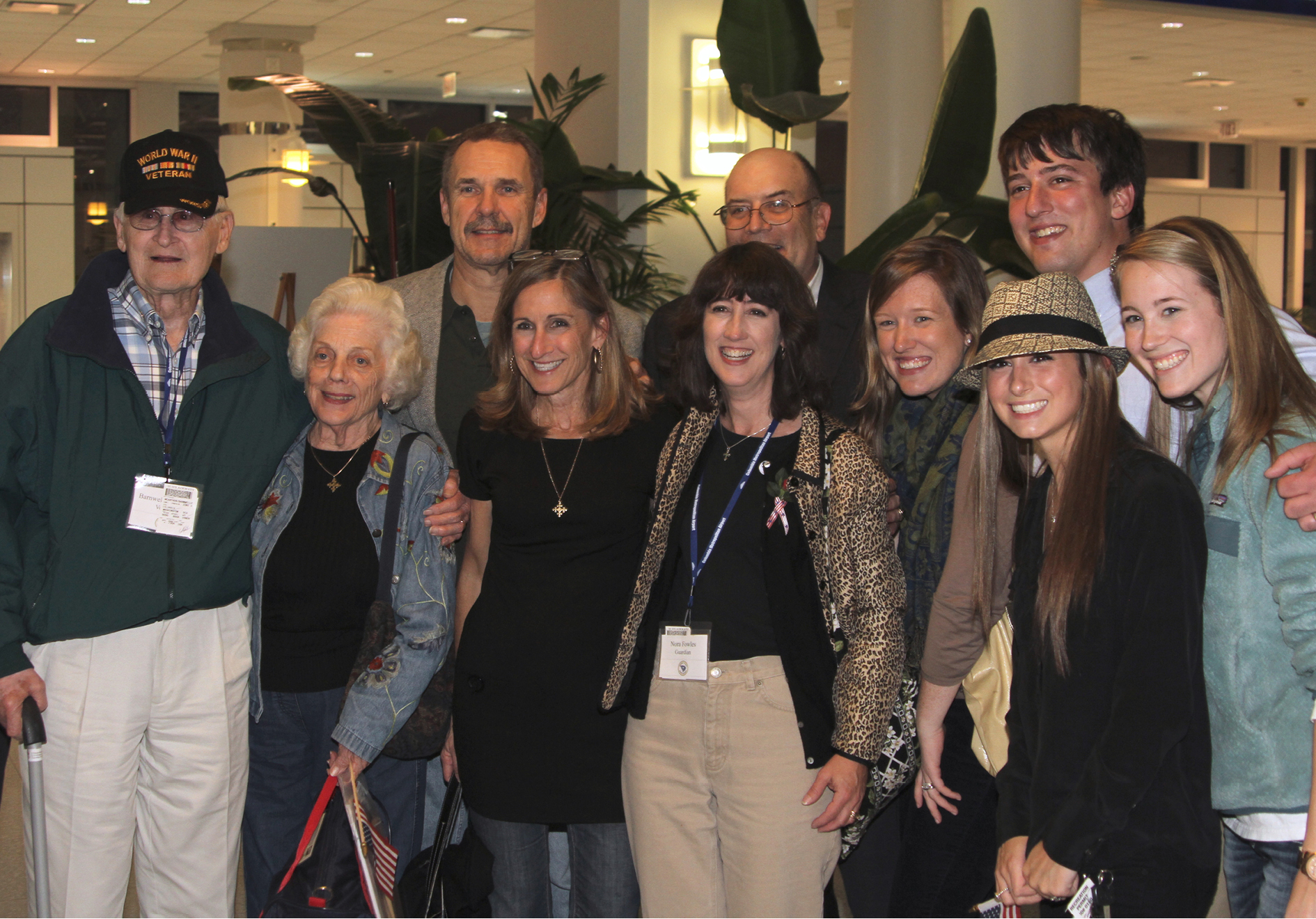 Pictured above: Palmer and Nora in Washington, D.C., Palmer welcomed home to Columbia, S.C., with his family. 
A veteran for life, Palmer passed away months later on November 11—Veterans Day. At his funeral, hundreds of friends and family members sang "The Navy Hymn." It was clear that his time in the service shaped his entire life, as it did countless others in his generation. 
Touched by how the Honor Flight experience praised their father, Nora and her sister, Mary McArthur McFadden, decided to go on another Honor Flight together in his memory. And in May of 2015, each paid the requested $500 guardian fee for the true privilege of accompanying veterans to Washington, D.C. 
One of the veterans they accompanied, Art Lynch, an 81-year-old Korean War veteran, intended to go as a volunteer guardian for his 89-year-old WWII veteran friend, Lucian "Shep" Sheppard. Ever humble, he wanted the trip to be about Shep, but when he found out he could also go as an honored guest, Mary was assigned as guardian to both. 
On the day of the trip, veterans and guardians met at the airport just before sunup for a grand send-off. Families kissed their husbands, fathers, and grandfathers goodbye, and the anticipation that hung in the air was much different than the pregnant solemnity that weighed upon young servicemen as they left their homes decades ago. This time, the departure was joyous. Rather than uniforms, the veterans donned a black ball cap they'd been given before the trip bearing the name of the war in which they served.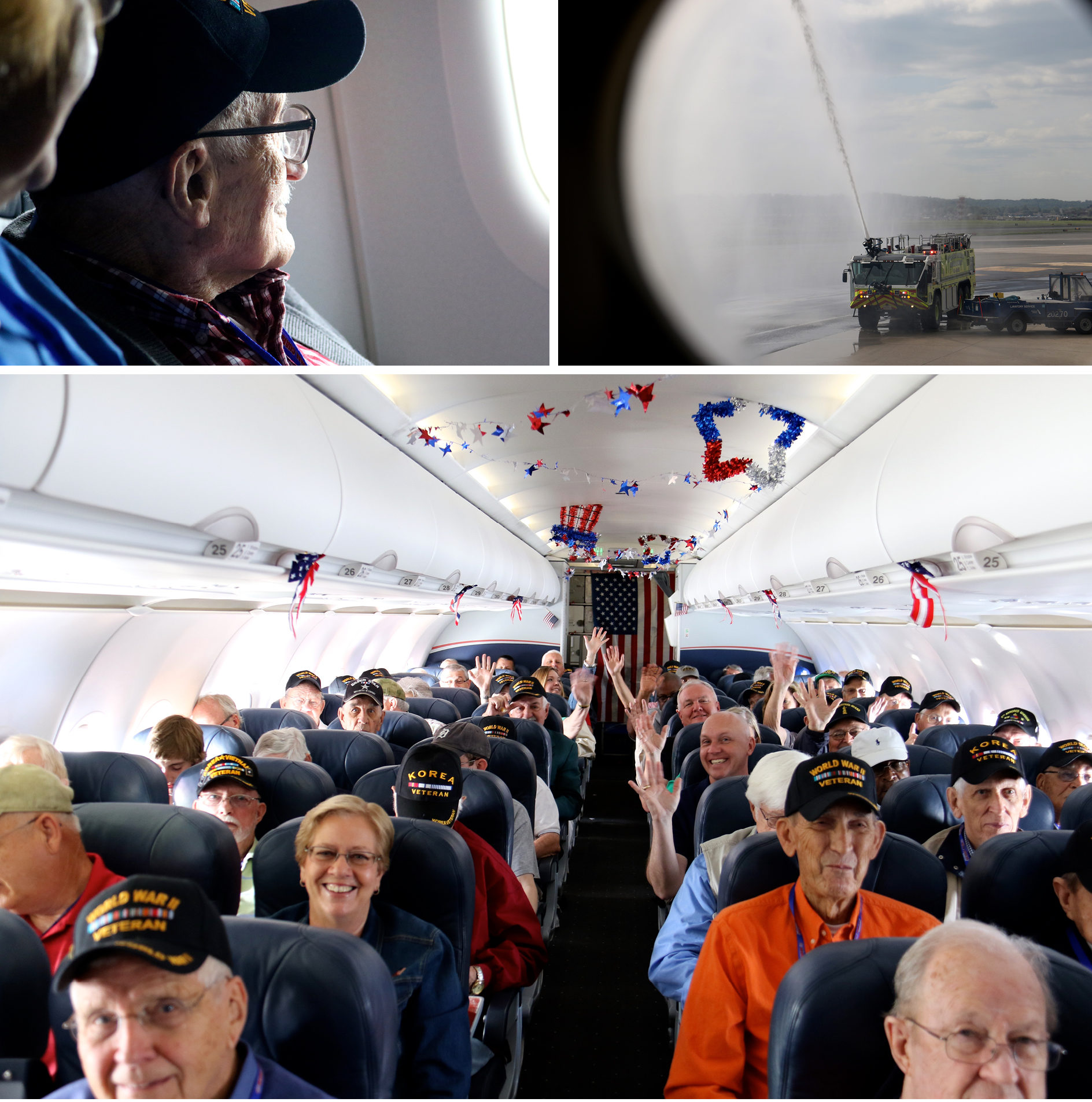 Flight attendants, dressed in their finest red, white, and blues, cheered them aboard and attended to their every need. There was not a person on the plane who failed to recognize the significance of what they were doing. 
As the plane touched down in Washington, DC, two fire trucks blasted water in a welcome arch, and the terminal was packed with news cameras, music, signs, and flags, and many thankful citizens who had gotten word of the arrival of these honored guests.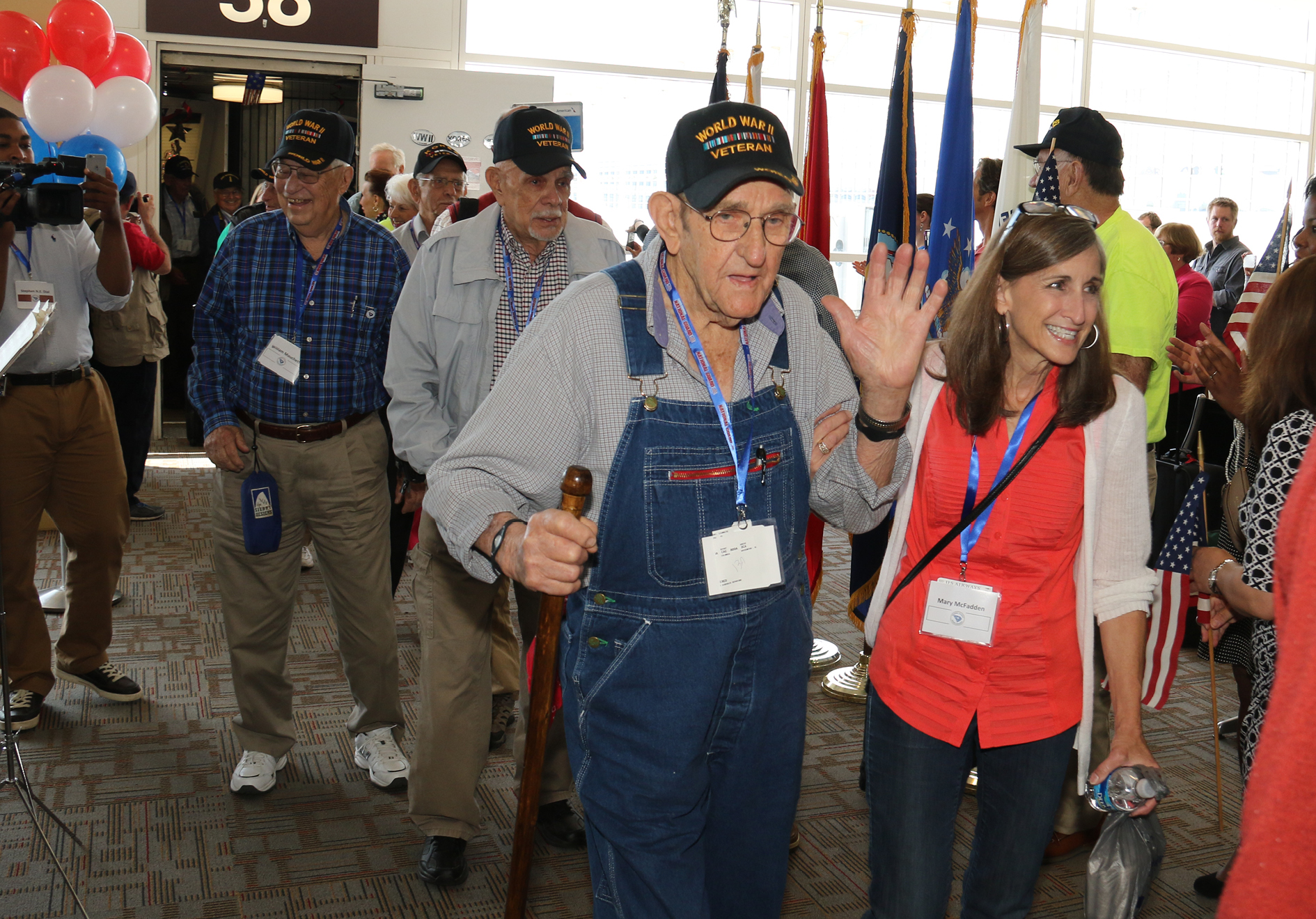 "I had no idea we'd have such a reception," said Art, choking back tears. "I still get emotional thinking about it." Many shared those emotions and those tears. They welled in the eyes of those who gazed in disbelief that so many people thought so highly of them. They streamed down the faces of onlookers as they remembered their own family members who had served. The veterans passed through a sea of outstretched hands as waves of praise and thank-you-for-your-service washed over them. Horns sounded and drums clamored as women dressed in 1940s attire welcomed them—it was their day.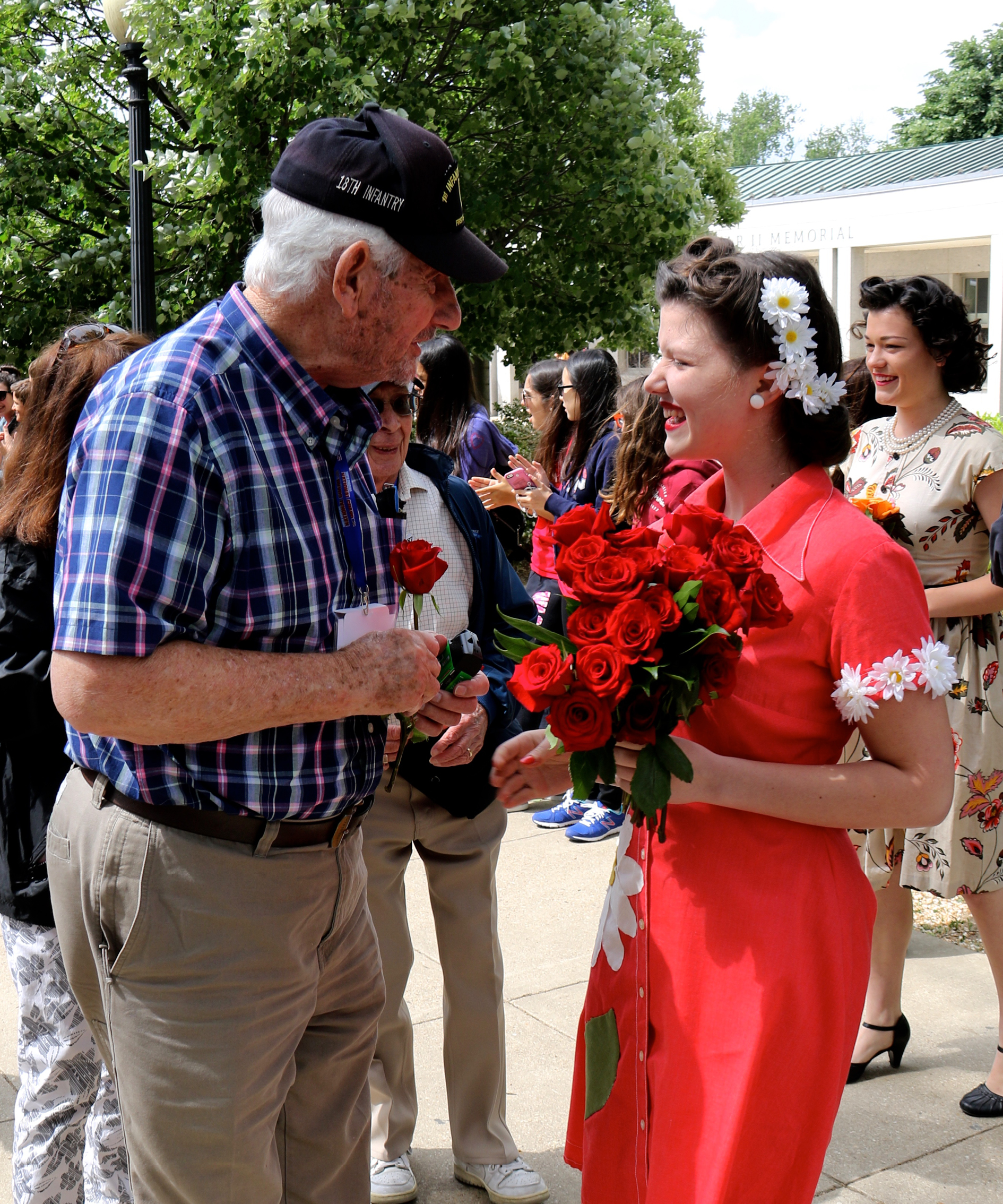 From the airport, they boarded buses and set out for a very full day. With 60 WWII veterans and 36 Korean War veterans (several of whom served in both wars), they went first to the World War II Memorial. 
At the end of the Lincoln Memorial Reflecting Pool, pillars, one for each state, stand tall at the monument thoughtfully designed to honor a generation of true heroes. A wall tallied with thousands of stars puts into perspective the lives lost for freedom. As the group arrived at the memorial, the atmosphere was solemn, but emotions were high. The veterans not only remembered the sacrifice of so many—wondering which stars might stand for their friends or brothers—but they were also humbled by the great monument to the long struggle they had given so much to win. Though it had been decades since they were in their early 20s, laying their lives on the line in service, each day after was shaped by those experiences as young men. Nora had the privilege of standing at the memorial with her father two years prior. She stood again thinking of him and of the thousands of others whose lives were changed by the conflict.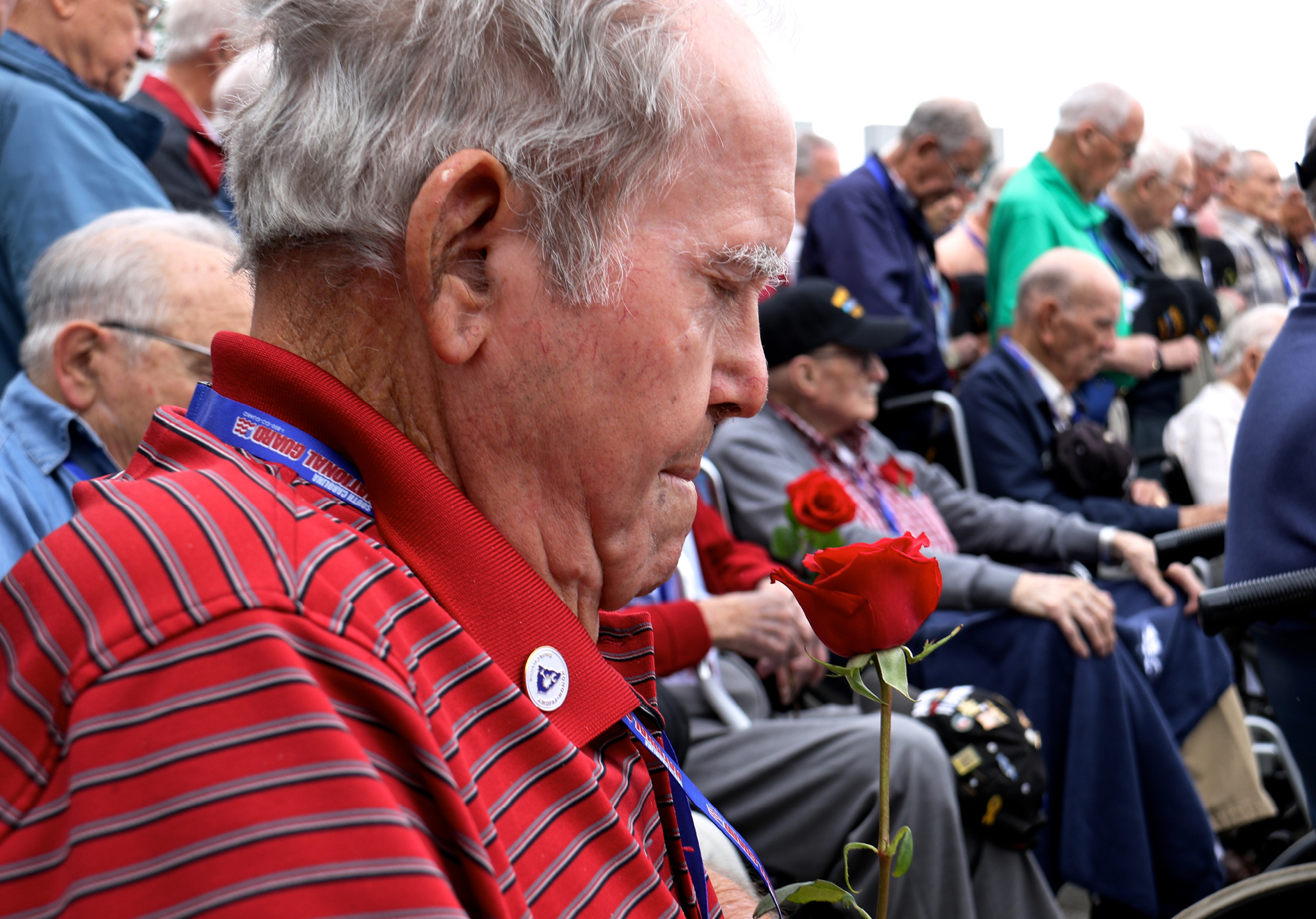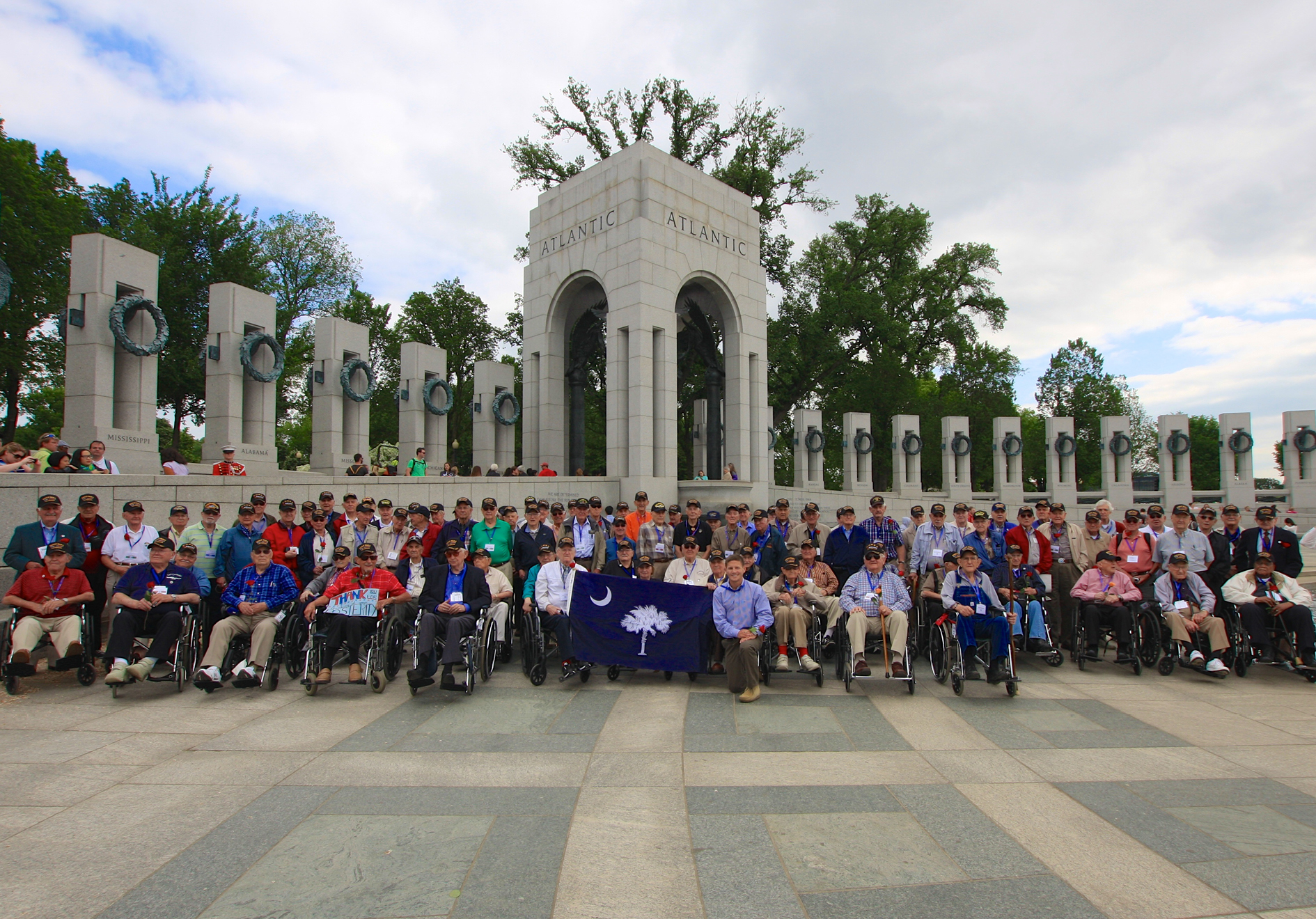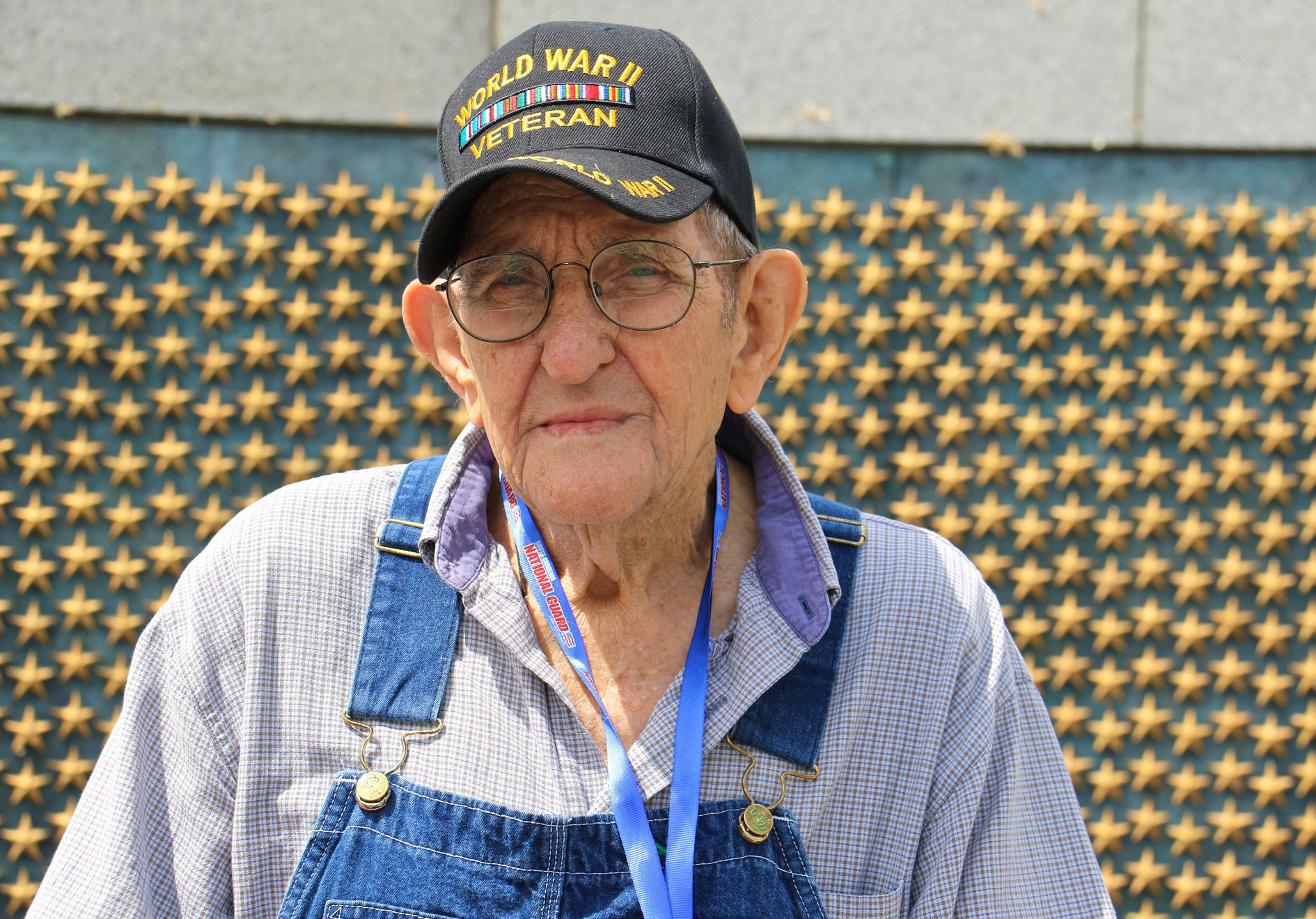 Pictured above: Lucian "Shep" Sheppard at the World War II Memorial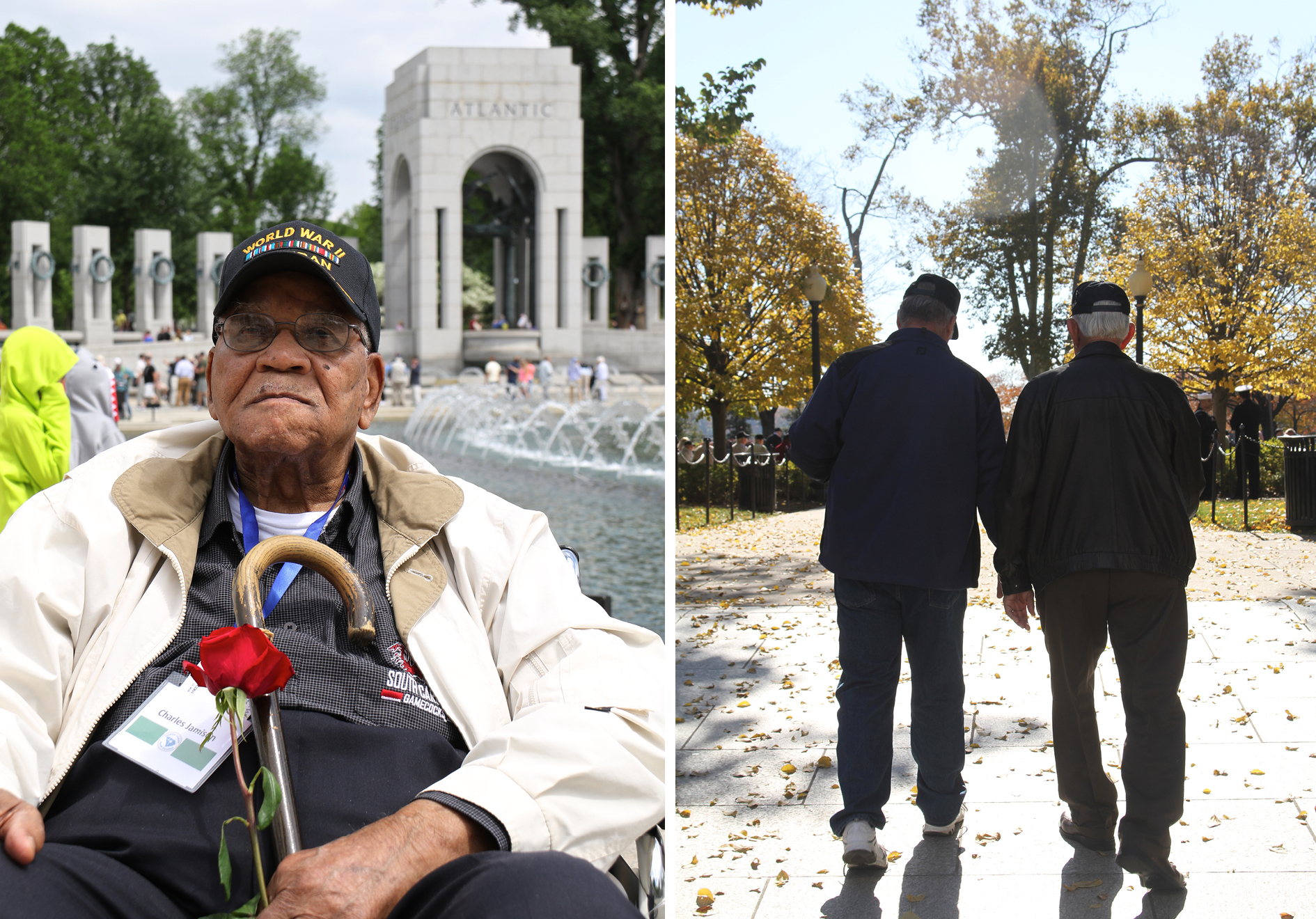 The group also visited the Lincoln Memorial, the Air Force Memorial, the Iwo Jima Monument, and they were special guests at the changing of the guard at the Tomb of the Unknown Solider. For Art, the Korean War Memorial left an impression he'll never forget.
"For a long time, I sort of felt bad that my name was not called to serve overseas. I served at home, and I would have gone if my name was called, but I knew several people who served in Korea. I thought of them as I looked at the faces of the men of the memorial as they emerged from the woods. It was so realistic—you felt like if you reached out you'd be touching flesh. You know it's stone, but it all felt so real."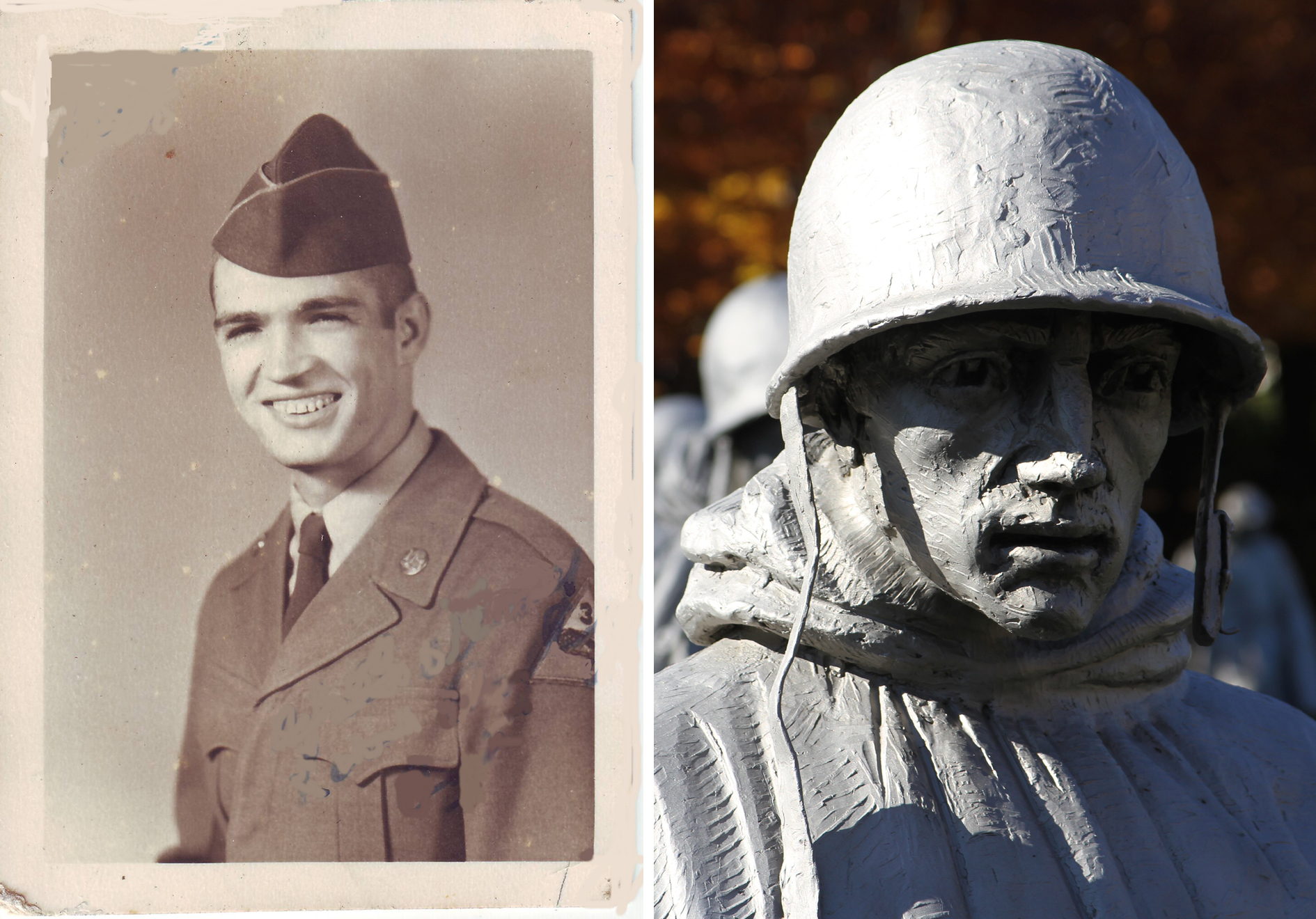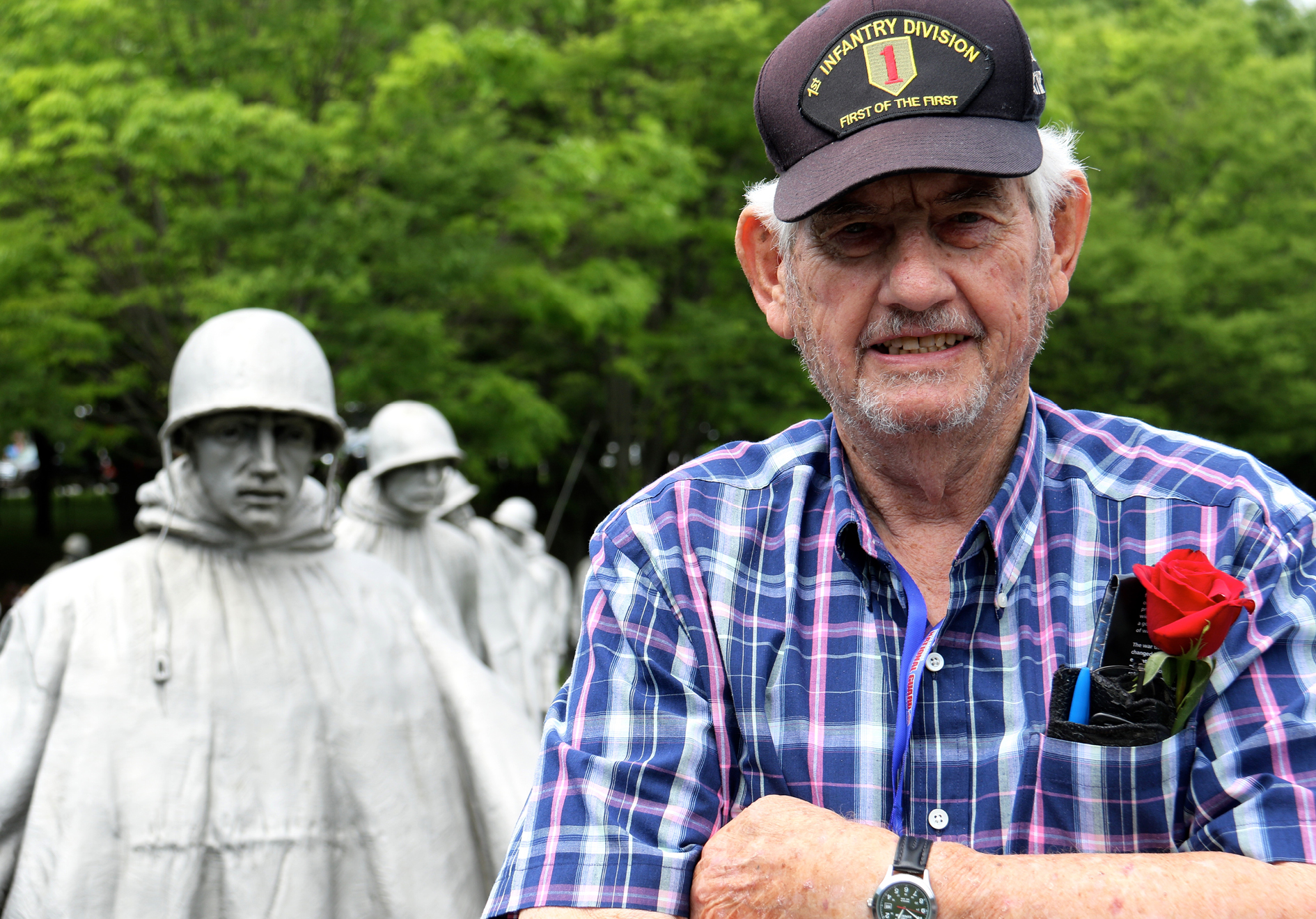 As Art stood at the memorial in remembrance, a Korean woman noticed his hat that read "Korean War Veteran." As the woman approached him, Mary noticed she was crying. The woman took Art's hands in hers, squeezed them tightly as she looked at him through tears. She knew the sacrifice he made had changed her world directly. Her eyes spoke for millions and her words echoed over decades as she mouthed "thank you" with utmost gratitude. 
"I guess I'm just so appreciative of it all. That people appreciate what I've done. What I did was nothing," says Art. But clearly his service was something, an incredible something, and throughout the day, men, women, parents, teachers, and students were honored to shake his hand and say "thank you for your service." 
"I bet I heard that 2,000 times that day. It was quite emotional. I'll never forget it," says Art.
After a full day, the crew boarded the plane back to Columbia, where a homecoming celebration like they'd never seen awaited. Many of these veterans, years ago, arrived home from service one by one or in small groups to little fanfare.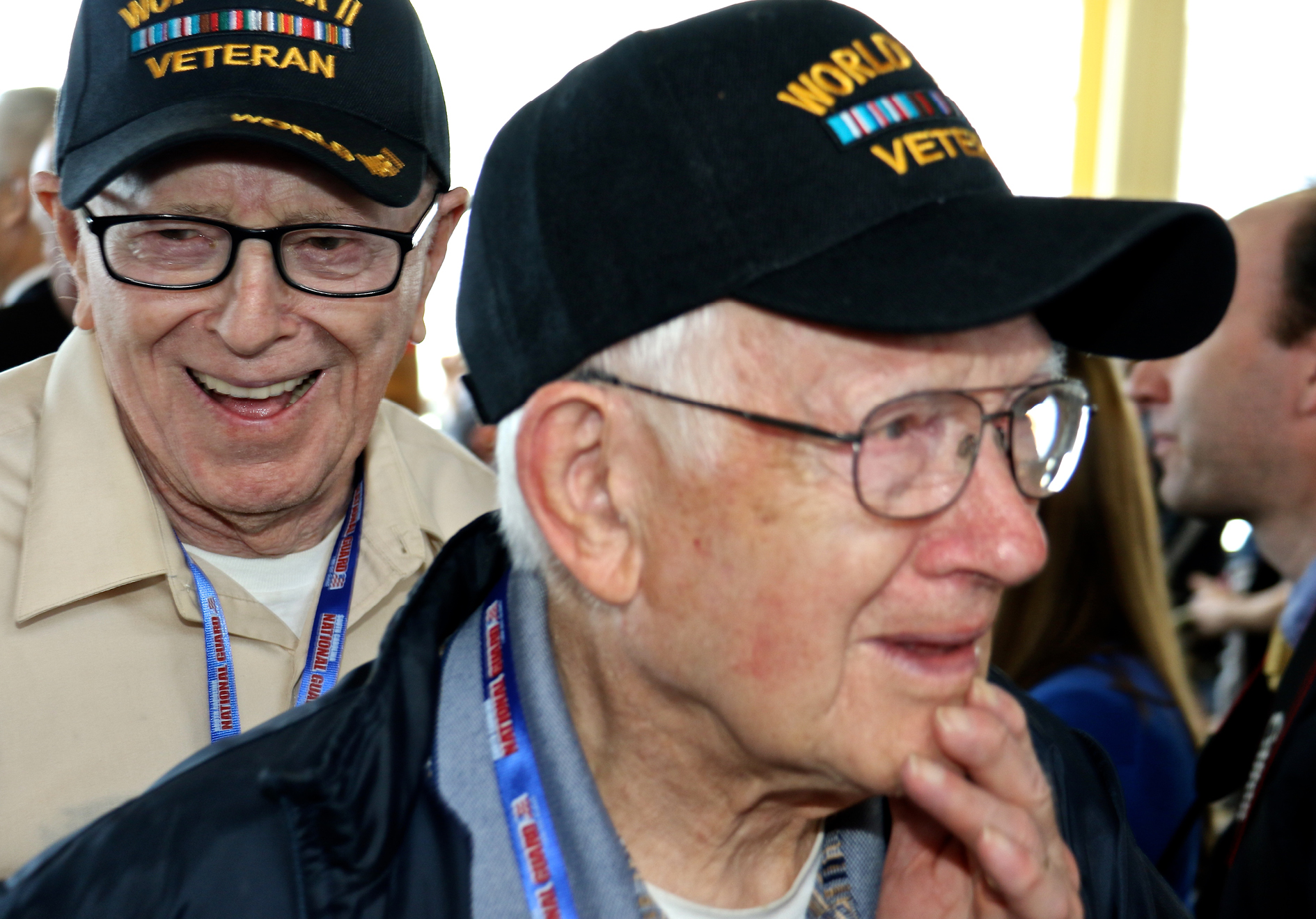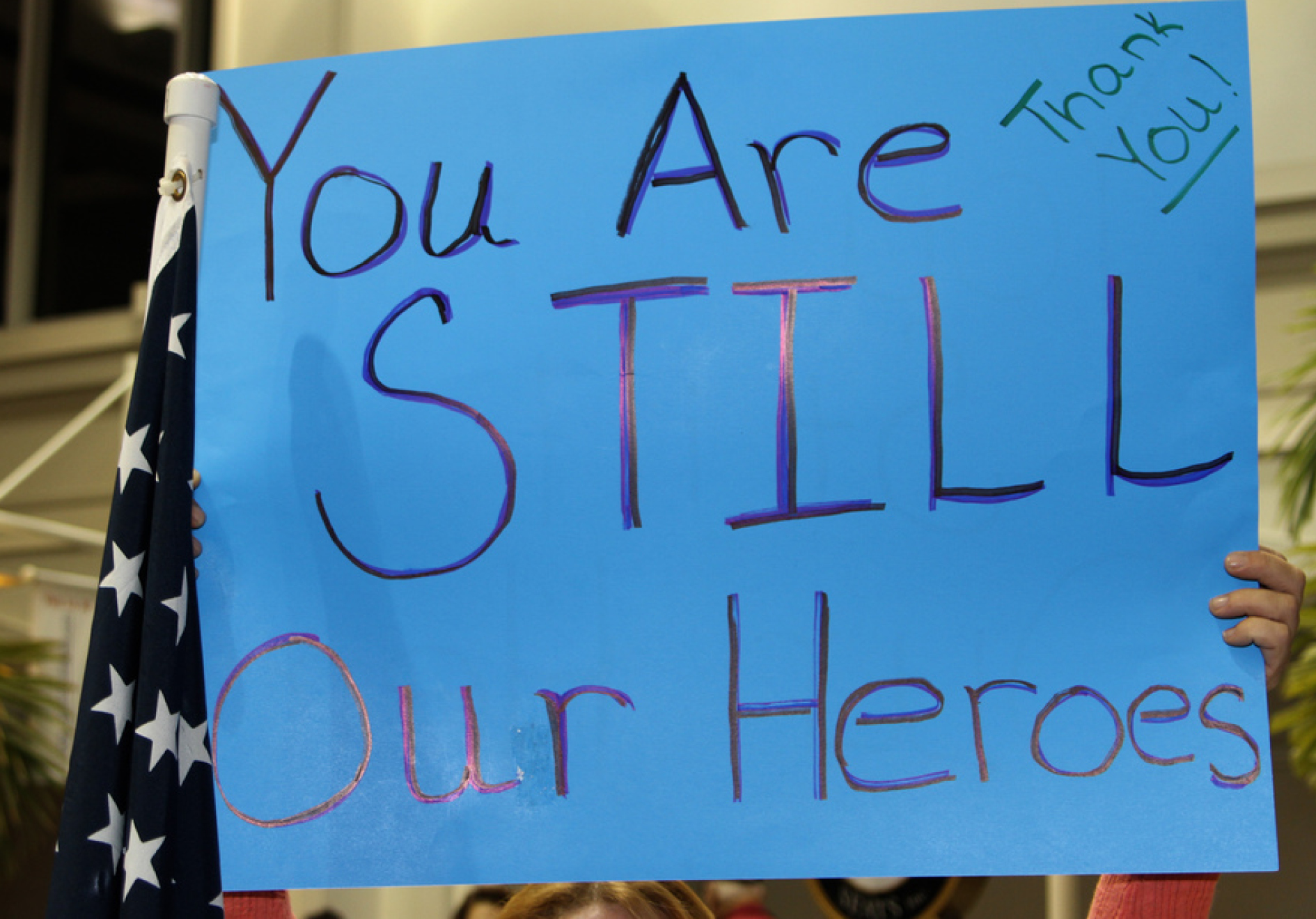 This day, the veterans deplaned to the cheers of hundreds, many of them unable to hold back tears. Many of them held their arms outstretched, waving to their admirers. Many covered their faces in disbelief as if to say, "All this, for me?" And it was, all for them and very much deserved.
"I think many people without a military connection may not realize that these people saved our country. They saved other countries. They fought for freedom," says Nora. "Not only are we thanking them, we are bringing the spotlight back upon them and reminding the community that our freedom was earned at great cost."
"It was really a reminder of the connection our servicemen and women have with each other, and that we should remember to thank all those who have served our country," says Nora.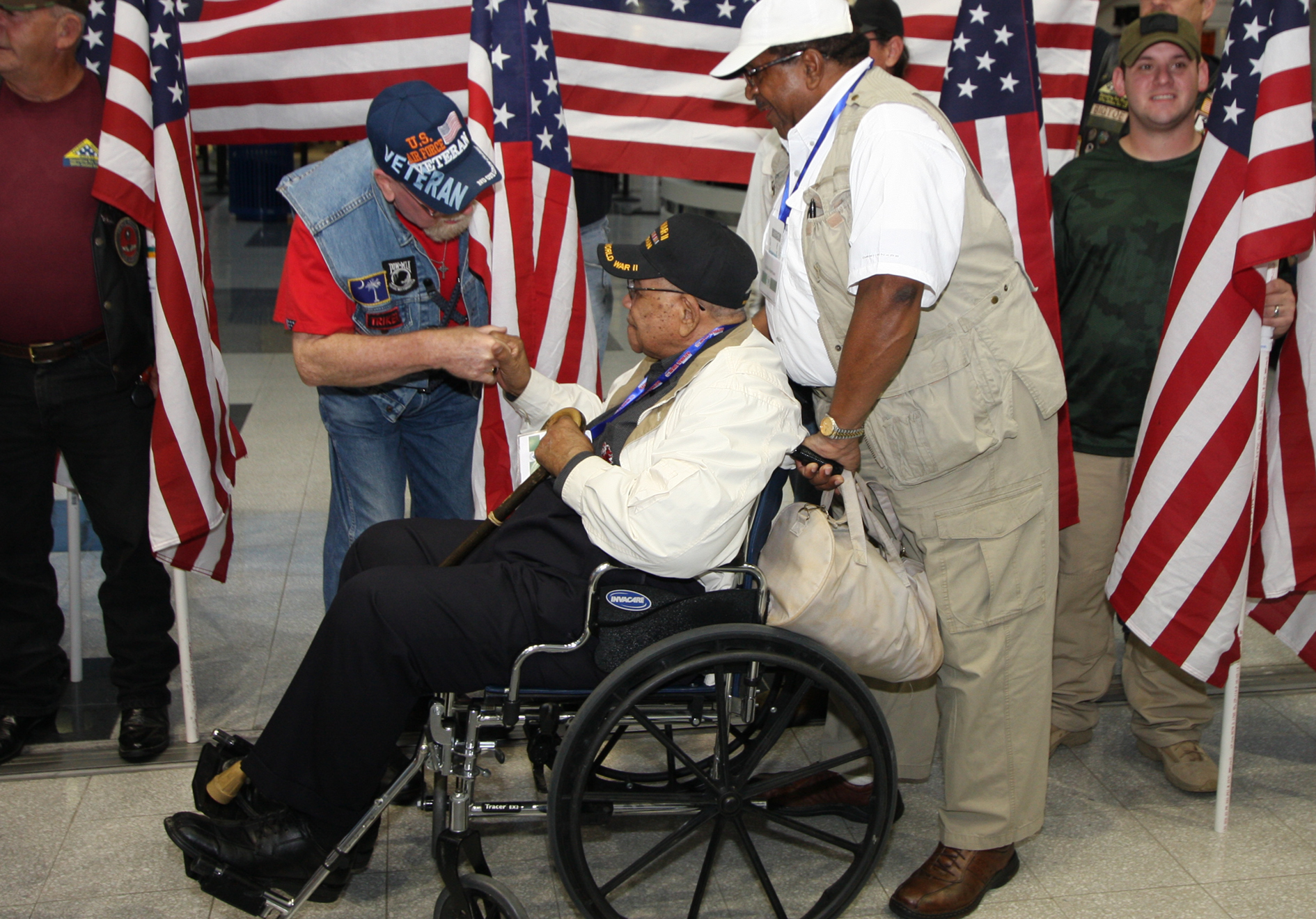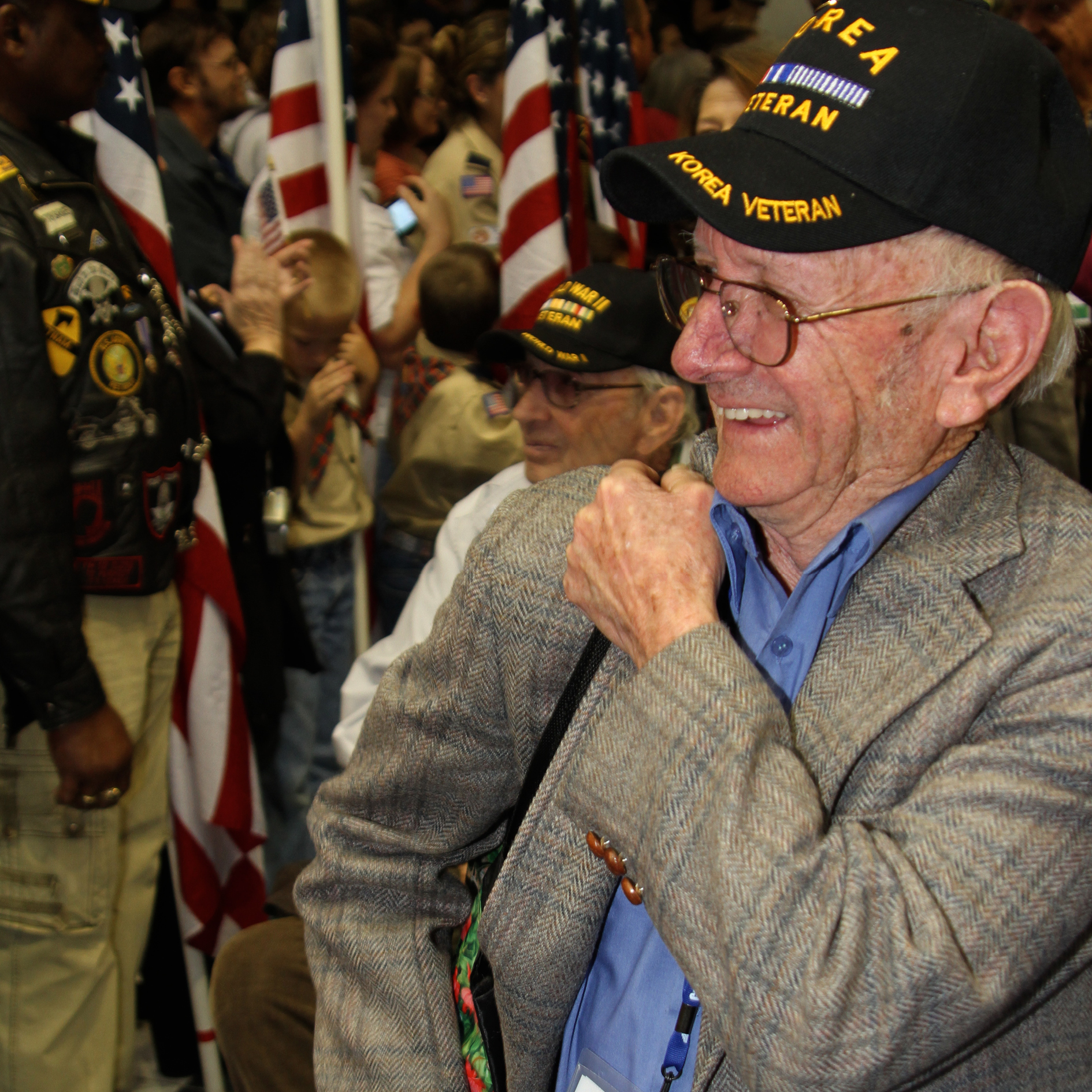 She continues, "My father used to say that he believed every American male should serve in the military for some period of time. And that's not always possible, but it would be incredible if every person could go on an Honor Flight to understand just how important our servicemen and women are."
It was evident that this special trip was more than just a unique opportunity, it was an experience that allowed veterans to be celebrated for their honorable service. For some, it may have been a last celebration. Since the trip in May, Lucian "Shep" Sheppard has passed away. The Greatest Generation will only be with us a few more years. Bill Dukes, founder of the Honor Flight Columbia, said that another flight is planned for next year, and he encourages families to sign up their loved ones to take part in this event while there is still time. 
"It is an incredible opportunity to give back to a generation that gave so much of themselves while asking for nothing in return," Mary says. "What an honor to celebrate them individually and together with fellow veterans who had a bond of shared experience. It was a reunion of sorts. They were and are forever united by their service as a band of brothers, and what a privilege to give them the thanks they so greatly deserve."
Happy Veterans Day from See The Good.