In Hialeah Gardens, Florida, the students at Mater Academy have become the teachers.
Jessica Concepcion and classmates are learning financial education concepts and spreading the word – not only to their peers, but to their families and communities.
"We came up with the idea of them teaching us, and us teaching other students," Concepcion explained.
An academically rigorous charter school with campuses throughout Greater Miami, the students at the magnet school in Hialeah Gardens have worked with Regions and EverFi, using face-to-face coaching and cutting-edge technology to get a grasp on financial literacy.
The idea is to prepare the students for long-term success. In return, the students want to help prepare others.
It's called the Next Step.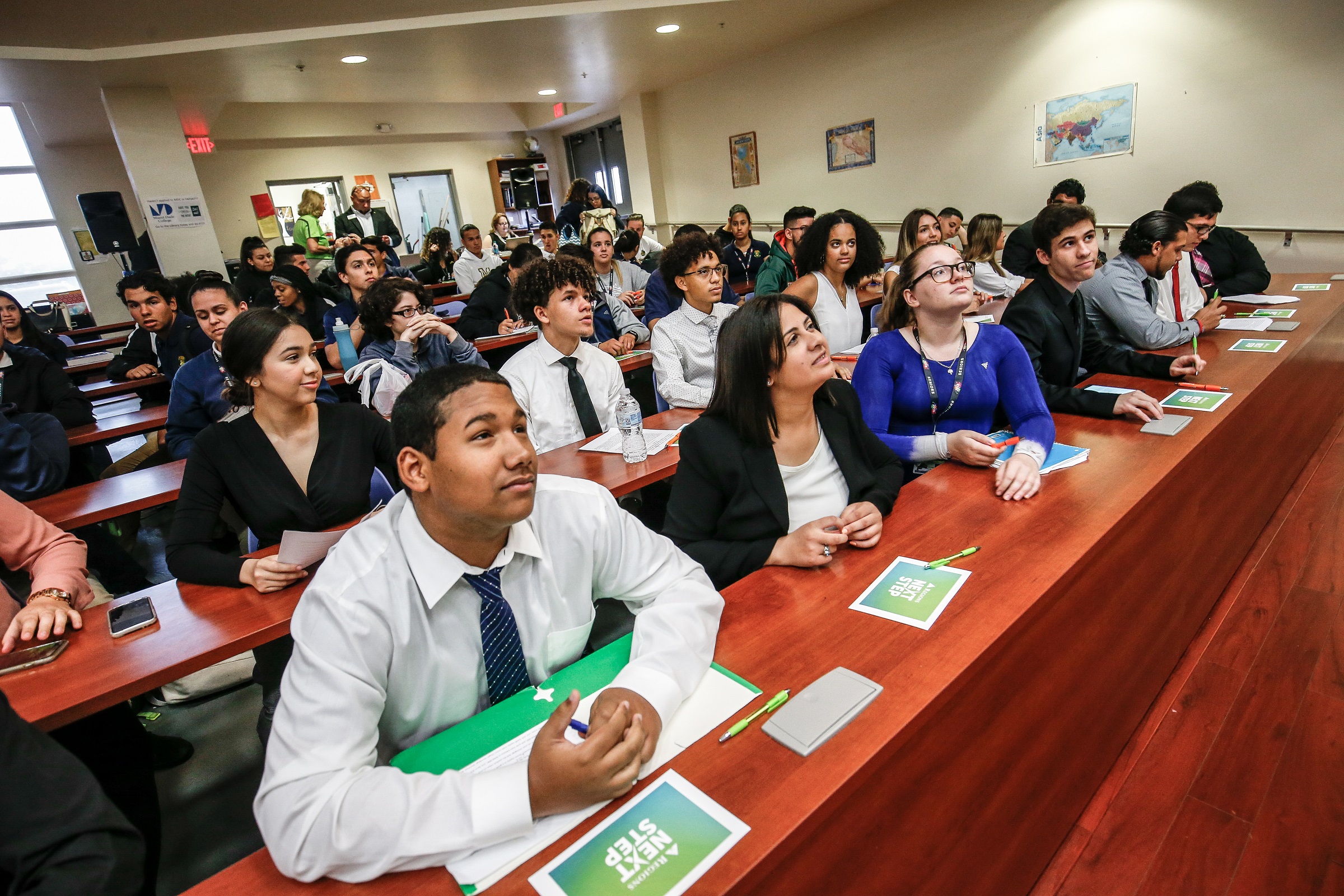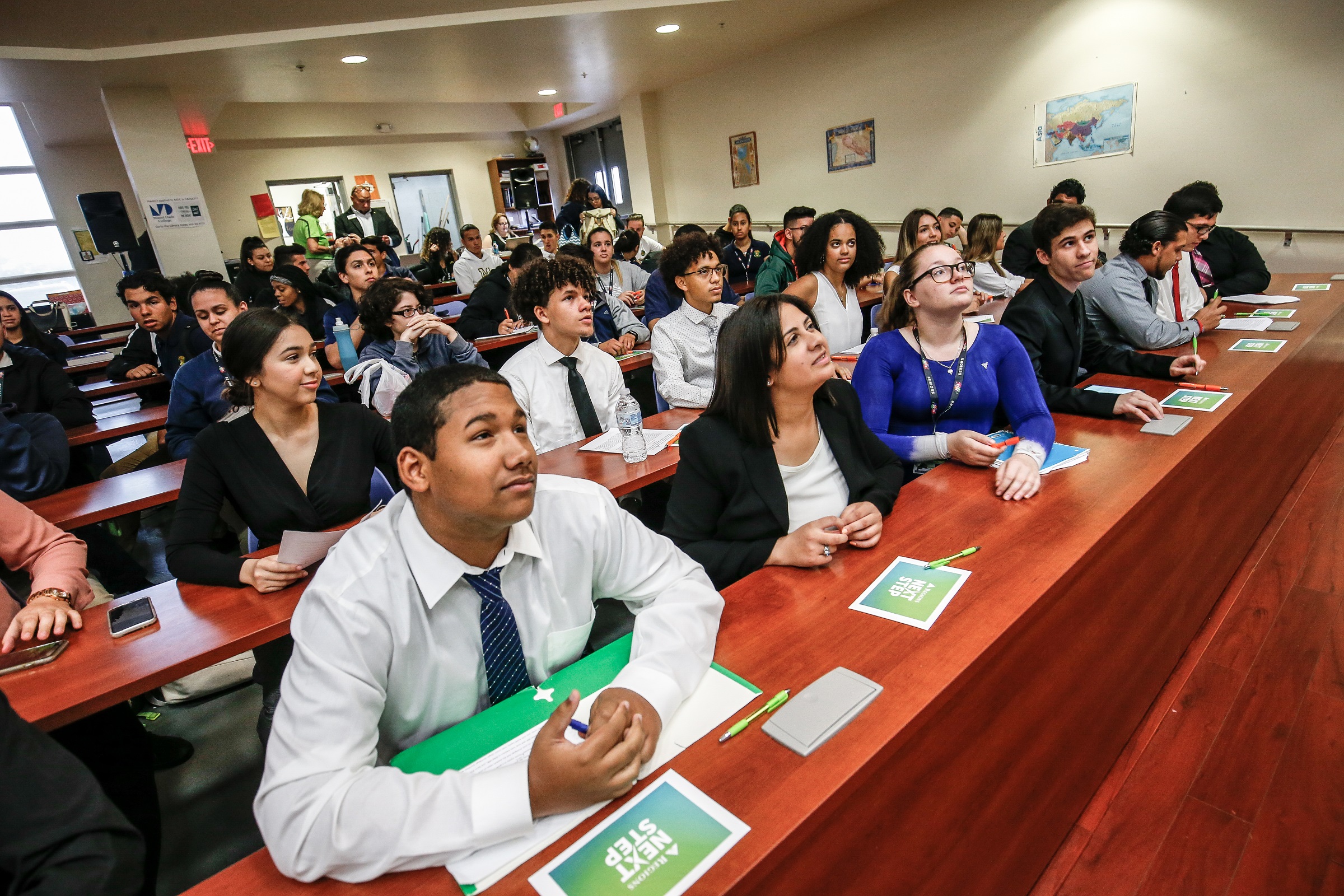 "Regions Bank has a deeply rooted corporate commitment to financial education, and what we're doing with Mater Academy is going to have a long-lasting impact in our community," said Oscar Herrera, a Regions Commercial Banker. "Information that we're giving to these students will be transferred to other individuals in the community, whether it be the parents, their peers or even for themselves. It's actually very exciting."
Eddie Lopez, a Regions Financial Relationship Wellness Manager, and Ramon Rodriguez, a Community Affairs Manager for Regions, conducted "train the trainer" sessions to teach students how to deliver Regions' Next Step financial education curriculum.
EverFi works with organizations across the country, providing digital financial literacy content to help students maximize their potential.
"It's an incredible experience in the schools, not just here at Mater Academy but across the Regions Bank footprint," said Ryan Swift, EverFi Vice-President. "We're an education technology company, and what we've done is create learning software technology that's designed to meet today's kids where they are."
What separates Mater Academy from other schools is how the students have taken the lead.
"We see a trickle-up effect," Swift added, "where kids will go home and talk to their mom and dad, or their grandparents, about what they learned."
Added Concepcion, "I had to learn everything to the T to each other students. And the questions students had to answer for me, I had to answer like Eddie and Ramon would have to answer to. "
Jason Pulido, another Mater student, said the peer-to-peer teach has exceeded his expectations.
"I think most of the students responded well to what we were teaching them because they were actually learning strategies that they can implement in their lives."
The original instructors – Lopez and Rodriguez – also get satisfaction from the program coming full circle.
"It was very rewarding to see students that we taught now flip that around and teach their peers." Lopez said. "But it all started with EverFi's partnership. We complemented that with our live seminars – particularly with banking basics for students."
At a recent seminar for Future Business Leaders of America, a Mater student approached Lopez and wanted something more: The opportunity to do a case study on how Regions gave back to the community, and share as a classroom project with fellow students.
The student's case presentation claimed first-place honors in the Future Business Leaders of America competition, earning a spot in the national competition in Baltimore this month.
The students who became the teachers just took it to another level. And the professionals who work with them couldn't be happier.
After all, "these financial education courses and workshops are just another way for Regions to do more for our communities," Lopez said.