"Help others. Reach back. Once you've been blessed, be a blessing to others." Those are words Latrisha Jemison heard many times as a child, and words she lives, works and serves by today.
In her 15 years at Regions, Jemison has become a tie that binds the bank to Middle Tennessee. She guides area leadership on charitable contributions and sponsorships, and advises business and real estate banking executives on lending opportunities that promote community investment.
Jemison is a role model to many. She creates networking opportunities for associates to enhance their leadership skills and support their career paths. She also urges them to give back by teaching financial education to the underserved in the community and helping at-risk youth prepare for successful futures.
Outside of work, her hand is always extended to those in need – be it college students who want to bridge the gap between school and career, nonprofit developers who hope to provide affordable housing or faith-based groups who desire to teach young adults to read.
Jemison chairs the Nashville Barnes Housing Trust Fund Commission and the Urban League of Middle Tennessee. She is also a trustee for American Baptist College and a member of the Minority Enterprise Development Week Steering Committee.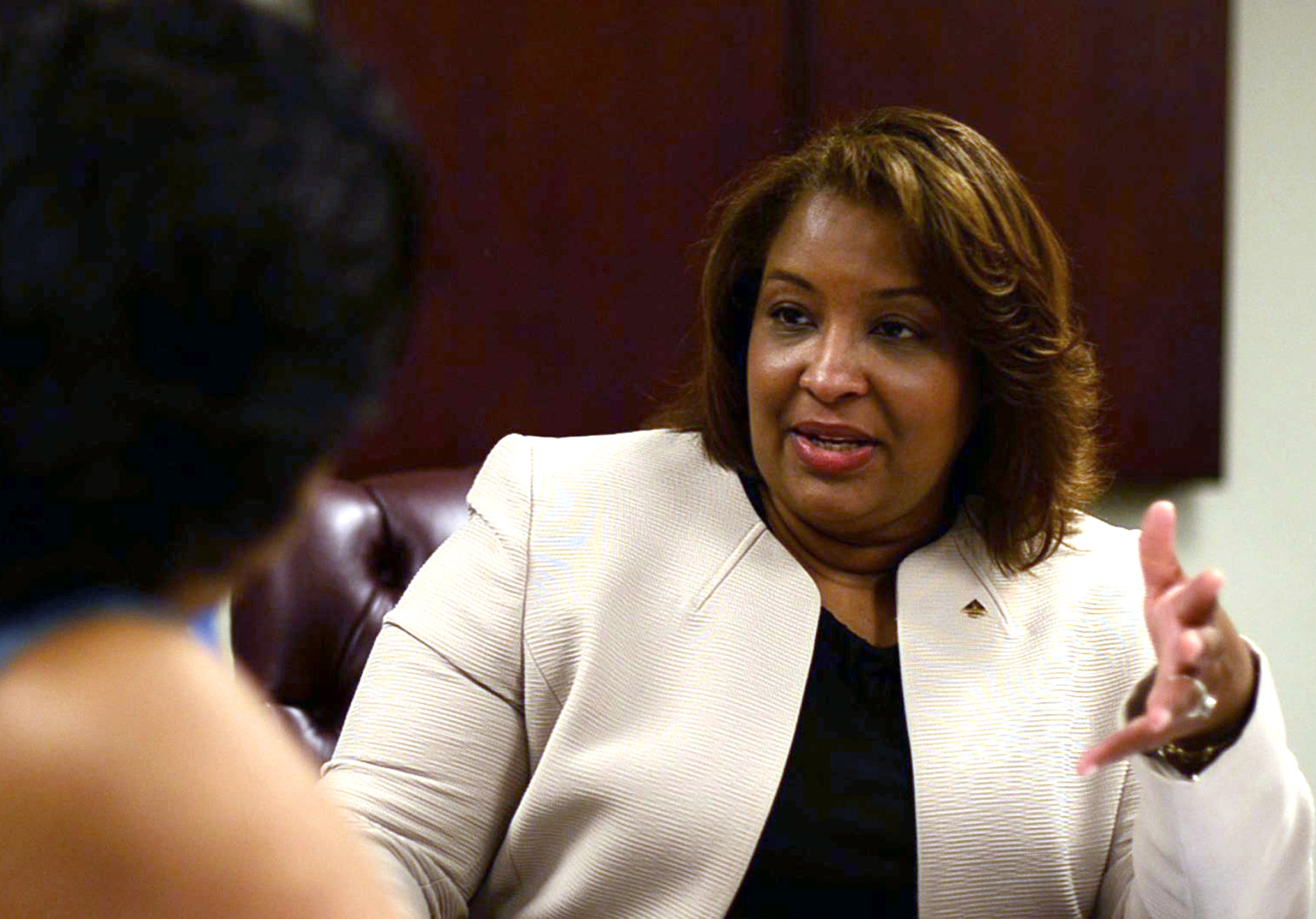 In addition to the recognition, Regions donates $1,000 in the name of the recipient to a nonprofit organization of the winner's choice. Jemison chose the Urban League of Middle Tennessee, which supports youth education, workforce development and civic engagement in underserved communities
Many community groups have recognized Jemison for her dedication. She was named the "2014 Woman of the Year" by the Council on Workforce Innovation and received the "Pioneer Award" from the Educational Equal Opportunity Group for her leadership in improving academic success for Tennessee's underserved high school students.
In her down time, Latrisha enjoys attending concerts with her husband, Roderick, a gospel music producer.