HOUSTON, Texas – June 27, 2019 – Regions Bank is expanding its Houston-area market presence once again with the addition of four new branches.
The bank is now welcoming customers at two recently opened branches in New Caney and Spring:




Further, two additional branches will soon debut in Spring, with grand openings set for June 29 and July 20:




These four branches are part of more than a dozen Regions locations opening in Houston in 2019 as part of the bank's long-term growth in Southeast Texas.
"The opening of our four new locations in Spring and New Caney represents a significant milestone in our commitment to Houston," said Mark Jacobs, Regions Market Executive for Houston. "With the opening of each branch, we expand our capacity to serve more customers and to connect with new neighborhoods."
Regions announced the first phase of its Houston expansion in May 2018. Each branch built since then combines modern design aspects with advanced technology to create a more convenient and customized banking experience.
Added technology plus a greater focus on more personalized service equals a better banking option for our customers
Steve Nivet, Regional Consumer Banking Executive for Regions
"Added technology plus a greater focus on more personalized service equals a better banking option for our customers," said Steve Nivet, Regional Consumer Banking Executive for Regions. "We recognize our customers are busy. By simplifying the process and providing enhanced resources to make banking easier and more convenient, we can most meaningfully serve their needs."
The design of the four new locations includes an open floor plan rather than a traditional teller line. Instead of waiting to be called to a counter, when people walk into the branch, they are greeted face-to-face by a local Regions banker. Beyond routine transactions, each Regions banker at the new branches can provide a full array of branch-banking services, rather than referring customers to other bankers for more specialized needs.
The branches also reflect the growing number of locations offering Regions Video Banking. In addition to being able to deposit cash/checks, make a withdrawal or transfer funds, Video Banking ATMs allow customers to choose to connect with a Regions Video Banker via live, two-way video. Along with processing most general transactions, Regions Video Bankers help customers with account maintenance and general inquiries during expanded hours.
Regions Video Bankers are available on weekdays from 7 a.m. – 8 p.m. CT. They are also available on Saturdays from 8 a.m. – 5 p.m., Sundays from 11 a.m. – 5 p.m. and during most holidays.
Each of the new branches includes walk-up Video Banking ATMs in the drive-through and in the foyer. The foyer is accessible after-hours by scanning a debit or credit card with a magnetic stripe for entry.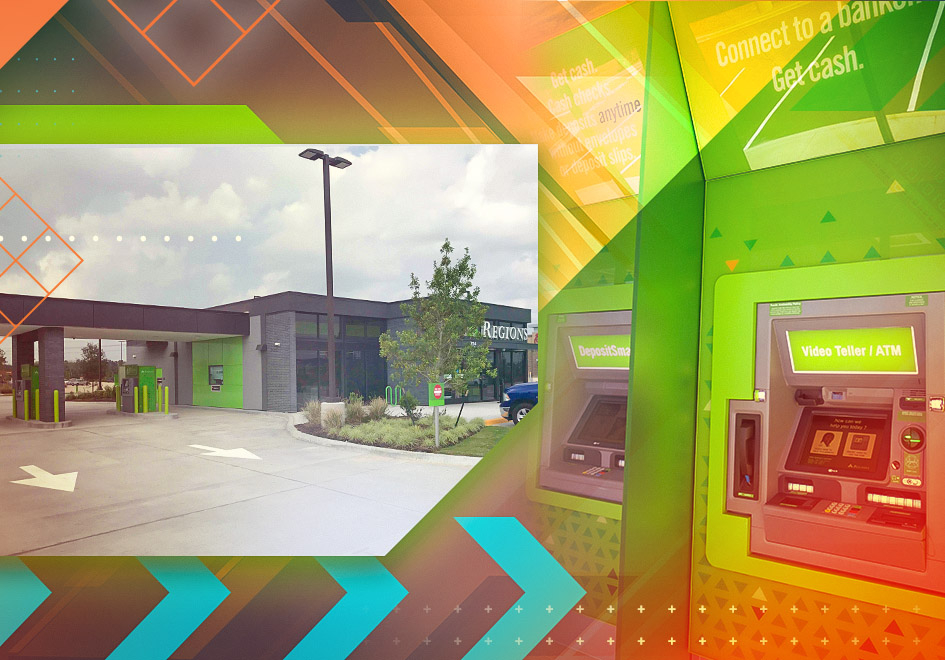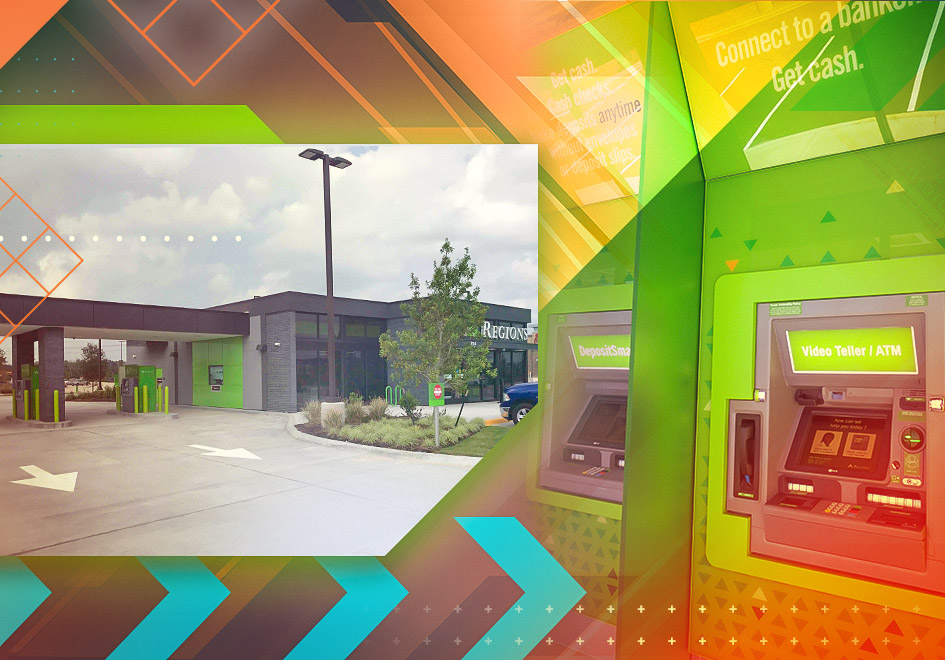 Even outside of Video Bankers' expanded hours, the branch's ATMs can always function as DepositSmart ATMs if the customer chooses. In addition to dispensing cash and providing account information, DepositSmart ATMs can accept deposits of cash or checks at any time, day or night. They can also cash checks around the clock, providing another quick, convenient option for Regions customers.
"Regions is continually focused on how we can deliver top-tier customer service," said Earl Connell, Texas Consumer Banking Executive for Regions. "Some of our customers prefer exclusive digital banking options, while others are seeking that face-to-face service connection as they make important life decisions involving their finances. We have the capability to offer both, and that really differentiates us from a service perspective."
About Regions Financial Corporation
Regions Financial Corporation (NYSE:RF), with $129 billion in assets, is a member of the S&P 500 Index and is one of the nation's largest full-service providers of consumer and commercial banking, wealth management, and mortgage products and services. Regions serves customers across the South, Midwest and Texas, and through its subsidiary, Regions Bank, operates approximately 1,500 banking offices and 2,000 ATMs. Additional information about Regions and its full line of products and services can be found at www.regions.com.