FORT WORTH, Texas – Regions Bank on Thursday celebrated the grand opening of the company's most modern branch facility in Texas to date.
"This new location combines innovative technology with the human touch that is so important in banking," said Scott Jones, Dallas-Fort Worth President for Regions Bank. "Now, more than ever, Regions is committed to serving customers when, where and how they want to be served."
The branch, located at the southeast corner of West 7th Street and University Drive in Fort Worth, is a full-service facility staffed with experienced banking professionals.
The open layout of the facility does not include a traditional teller line. Instead, customers are welcomed directly by Regions' Universal Bankers.
Universal Bankers meet a wide range of branch-banking needs. If a customer is looking to open an account or conduct a simple transaction, a Universal Banker can assist.
Video Teller/ATM
However, if a customer is also looking for an in-depth conversation about creating a savings plan, developing a personalized budget or identifying ways to reach a long-term financial goal, a Universal Banker can help meet those needs as well.
The West 7th facility also becomes the latest in Regions' network to offer Regions' Video Teller service. Video Tellers connect customers with a Regions Video Banker via two-way video. Along with processing most teller transactions, Regions Video Bankers can help customers with account maintenance and general inquiries.
Regions Video Bankers are available during extended hours on weekdays (7 a.m.-8 p.m. CT). They are also available on Saturdays (8 a.m.-5 p.m.), Sundays (11 a.m.-5 p.m.) and most holidays.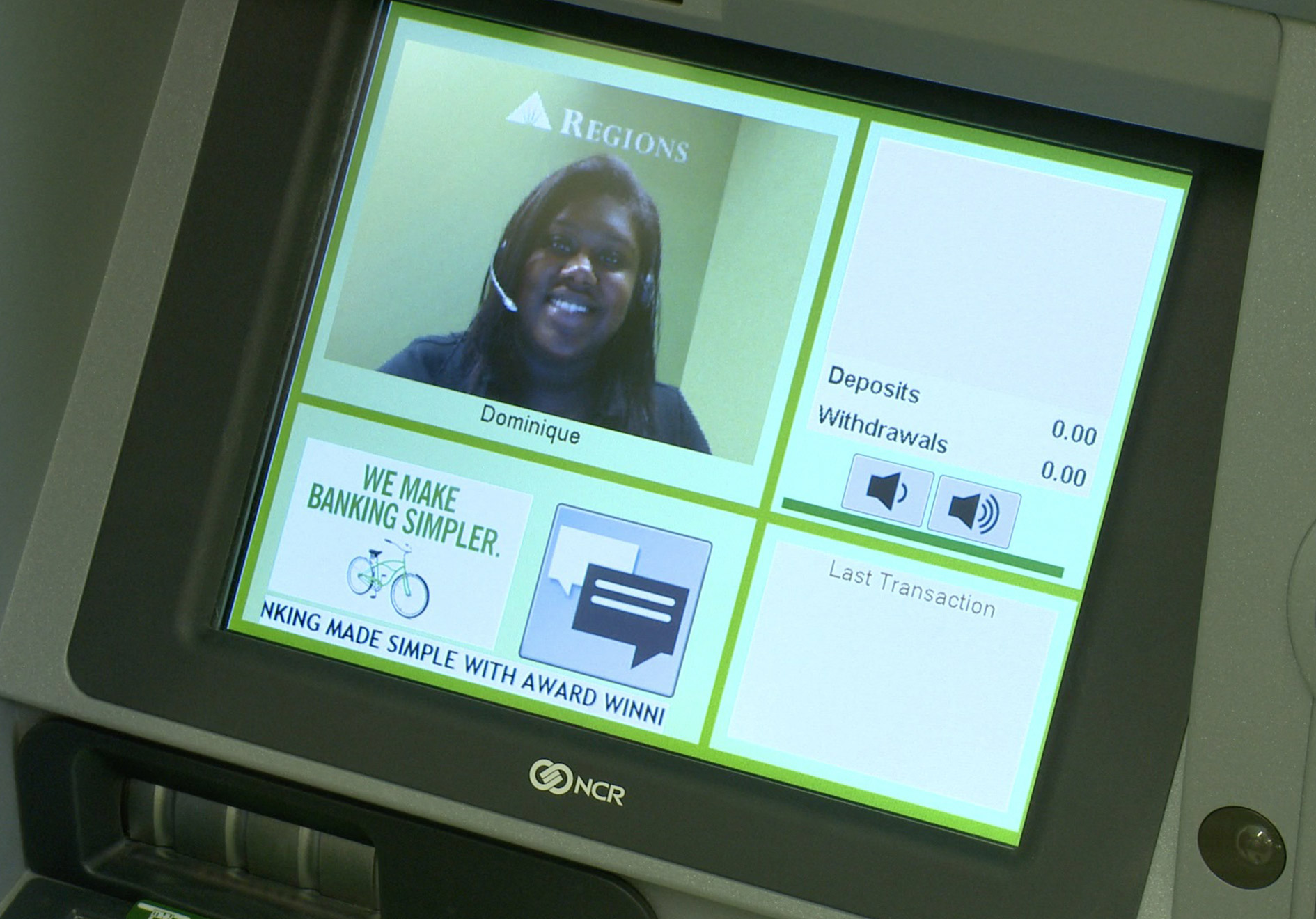 The West 7th location offers Regions' DepositSmart ATMs as well. In addition to dispensing cash, DepositSmart ATMs can accept deposits and cash checks for customers at any time, day or night.
Video Teller and DepositSmart services are offered in the drive-through of the branch as well as in a 24-hour vestibule that is accessible through the swipe of a Regions ATM or debit card outside of the branch's regular business hours.
In addition to branch personnel, the West 7th facility will house Regions' Business Banking, Corporate Banking, Private Wealth Management, Mortgage Services and Middle Market Banking associates who serve clients in Fort Worth and the surrounding area.
"This new location, and our comprehensive services, reflect our dedication to meeting the needs of a wide range of consumers," said Marc Angle, Texas Area President for Regions Bank. "Whether it's online, through our mobile channels or working with clients face-to-face, Regions is focused on helping our customers reach their financial goals. Our West 7th location is the latest example of Regions' commitment to the Dallas-Fort Worth Metroplex and to reaching more customers and clients across Texas."