Sometimes, heartbreak can lead you to the most beautiful places.
Just ask Theresa Carrington. And Sarah Tomasuza.
Carrington's unexpected journey began in 1999, a time she refers to as "a crisis in my life."
She was in the middle of a divorce she did not see coming, with two children, ages 5 and 7.
"I was in complete shock and remember thinking to myself, 'Now, what?'" said Carrington.
She needed healing. Over time, it came – with the support of family and friends who sent encouraging notes, which Carrington kept in a large basket.
"Card by card, letter by letter, I was made whole again," she said.
Theresa returned to what she calls her "blessing basket" often, re-reading the notes during those difficult early days.
Little did Carrington know what the basket would come to symbolize. Not just for her, but for thousands more women also walking their own difficult paths nearly 8,000 miles away.
Sarah Tomasuza was one of them.
At 14 years old, Tomasuza was forced into marriage. She would go on to raise her children alone. Living in a hut with dirt floors in Entebbe, Uganda, she devoted everything she could toward supporting her family. She relied on selling used clothes, a job requiring her to walk many miles each day and netting little income.
That was before Ten by Three.
Ten by Three is helping families. It's helping the whole country.
Sarah Tomasuza, director at Ten by Three, Uganda
"Ten by Three changed everything!" exclaimed Tomasuza.
Remember that blessing basket Carrington consulted for strength? It served as the inspiration for Ten by Three, the nonprofit she founded in 2003.
Enlisting a global entrepreneurial approach, Ten by Three employs artisans in Ghana, Bangladesh and Uganda, among other countries. The artisans hand-weave intricate baskets sold by retailers and online. But the organization is about more than providing jobs; it's about helping break the cycle of poverty by paying a prosperity wage and requiring the artisan to start three additional businesses.
"I really wanted to do something to pay it forward," said Carrington.
Entrepreneurs like Carrington are the audience the Inner City Capital Connections program was created to serve. She was one of nearly 100 small-business owners who attended the 2019 ICCC St. Louis workshop.
An intense, one-day session, ICCC features presentations from leading educators and coaching support from local business experts. Topics include strategic planning, marketing, human resources and more. Beyond the full day of programming, entrepreneurs receive access to free webinars for follow-up guidance, as well as connections to capital providers or investors who can help them build on their growth.
This was the second time Regions and the St. Louis Regional Chamber partnered to welcome ICCC to the Gateway City. The success that graduates have achieved since the initial 2016 workshop made bringing the program back an easy decision.
"ICCC moved the needle for St. Louis small-business owners after our first program," said Mike Hart, Greater St. Louis Market Executive for Regions Bank. "We've stayed in touch with alumni, and we're encouraged by their growth. And we knew that, if we brought ICCC back, we could reach an entirely new group of business owners to help elevate their companies, too."
Carrington learned about ICCC from Shannon Beube, her Regions banker. While Carrington has been a long-time bank client, her relationship with Beube was relatively new. However, Beube knew enough about Ten by Three's business model to know ICCC could offer benefits to Carrington.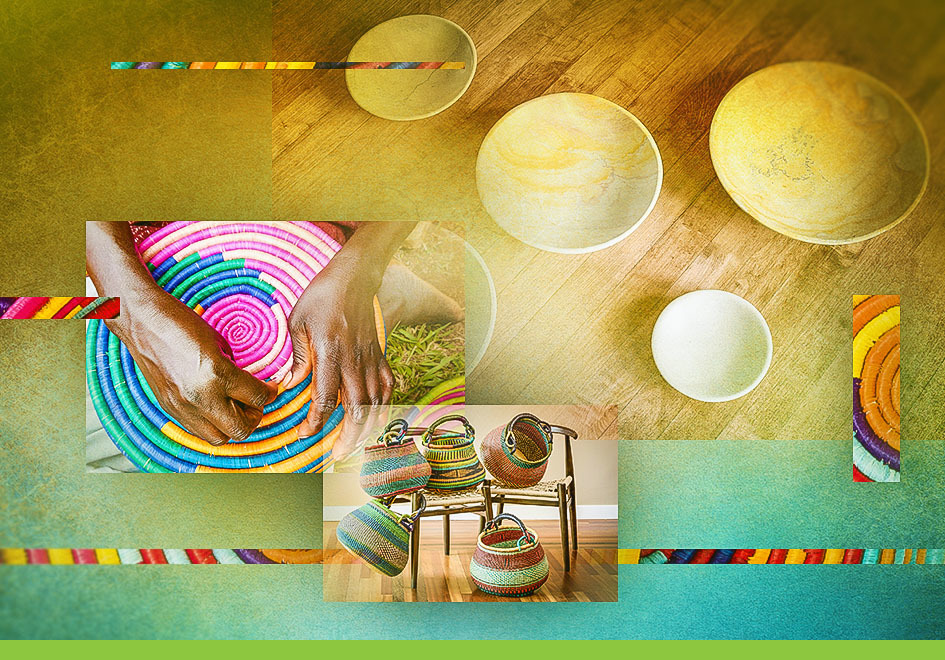 "ICCC is intentionally focused on helping small-business owners take their companies to the next level," said Beube, a member of Regions' Commercial Banking Solutions team. "It's a program that empowers entrepreneurs to say 'yes' to opportunities as they grow their cash flow."
Carrington especially found the peer coaching sessions valuable. "The fellow small-business owners I met were wonderful," said Carrington. "They shared their business challenges and ideas in an open format for everyone's benefit. There was no competition. We all know we can call on each other down the road."
That collaborative entrepreneur connection helps differentiate ICCC.
"We're proud that the enhanced peer coaching Theresa experienced at the opening seminar was such a valuable ingredient in helping Ten by Three refine its business strategy," said Steve Grossman, CEO of the Initiative for a Competitive Inner City, the organization conducting ICCC. "The relationships she has developed through ICCC will be important assets for years to come."
Carrington's business model has expanded from five countries in 2004 to more than 80 villages across eight nations today.
Ten by Three employs 3,500 artisans who produce roughly 60,000 products annually.
The organization has helped artisans launch more than 24,000 businesses beyond their handicraft production. And Carrington has aspirations to reach artisans in many more countries.
Tomasuza, who began as a weaver in 2007, sees the transformation Ten by Three has made in Uganda during the past 12 years.
"This has changed the lives of many women," she said. "Ten by Three is helping families. It's helping the whole country."
Today, Tomasuza supervises 500 weavers and provides administrative support in her director role at Ten by Three, Uganda. Fluent in seven languages, Tomasuza has taught herself computer skills. After observing the business model's success, men are interested in weaving, a role previously regarded as exclusively for females.
"It's helping with equality," said Tomasuza. "Women now have a say in the community."
The path Ten by Three created also led to Tomasuza's family being able to live in a brick home for the first time. "They're healthy, happy; they're loving school," she said about her children.
The difficult paths Tomasuza and Carrington navigated merged to create an especially deep bond of respect and admiration.
"Sarah is a great example of what it means to be strong," said Carrington. "She recognized  opportunity when it came along, and was brave enough to say 'yes.'"
When asked what Carrington means to her, Tomasuza chokes up. "Everything, everything, everything," she said. "She's perfect."
Saying "yes" has led them both to a better and beautiful place. Business training from ICCC will help them go even further.
Networking. Education. Engagement. Learn more about the insights Theresa Carrington and fellow ICCC participants gained from the 2019 workshop held in the Gateway City.
A Closer Look at Ten by Three:
A Retailer's Role in Paying It Forward

Crystal Troutt has a problem.
She can't keep the Ten by Three baskets she receives in stock.
"They fly off the shelves," said Troutt, co-owner and operator of Troutt Old Time General Store and Market in Paducah, Kentucky.
Her regular customers watch for her to post the arrival of new Ten by Three merchandise on social media. As soon as the goods arrive, so do her shoppers.
"They don't want to miss it," said Troutt. "People buy the baskets for themselves, and businesses also purchase them as gifts for their clients."
Five years ago, Troutt was searching for a nonprofit she could support through her business when she came across Ten by Three. She was impressed by the work Carrington was doing to provide a prosperity wage to artisans. She also appreciated the personal connections buyers could establish with artisans through the Artisan&You program.
"I had to do a lot of research to find someone who was doing it in an awesome way," said Troutt. "You can see the passion behind what Theresa does. You may think this is just a basket, but this is somebody's life you're impacting. And we're thrilled that we can do our part to be a light for someone else by sharing Ten by Three with our customers."
Troutt estimates she's sold 5,000 Ten by Three baskets since her collaboration with Carrington began.
But Troutt is more than a retailer. She's also a consumer. She and her family have bought their fair share of baskets, too.
"They are addictive," she said. "These baskets are made to be used. And they make your mess look pretty."