Shandra Tucker-Graf recently stood before a room where caution tape roped off a chalk outline. Dozens gathered to hear her diagnosis of the apparent crime.
Tucker-Graf is not a crime scene investigator, and those gathered were not members of the media. Tucker-Graf is a Retail Sales and Support Manager for Regions Bank, and she was making a point to bankers attending the company's consumer leadership summit this past November. The focus was consistently delivering a stronger, more meaningful customer experience for people who turn to Regions for help in reaching their financial goals.
"The caution tape was around a bank branch's hypothetical 'body' of performance that had 'died' or needed improvement," said Tucker-Graf. "To determine the true diagnosis of performance opportunities in a branch, you must ensure you are observing, coaching and asking the right questions."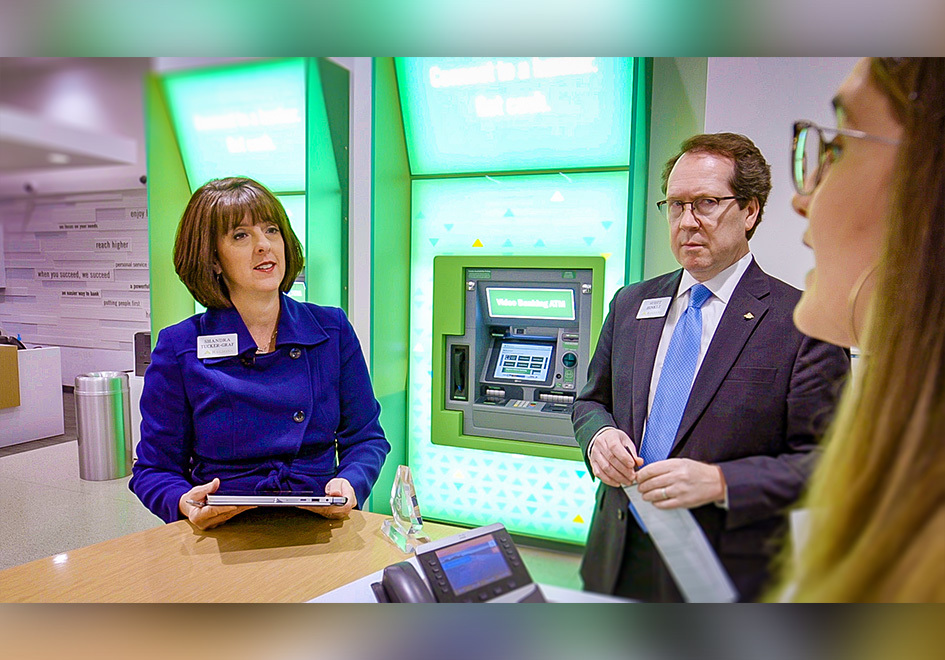 Tucker-Graf travels to Regions branches in 15 states across the Southeast, Midwest and Texas, helping branch associates enhance processes, increase efficiencies and remove roadblocks to providing the ideal customer experience that Tucker-Graf is always focused on achieving. And she balances her professional goals while helping team members identify ways to shine individually.
"God has given each of us talents," Tucker-Graf said. "Knowing and understanding your strengths can help you to identify projects and work on teams that allow you to serve customers every day."
Tucker-Graf uses her love of strategy and building positive experiences to help Christ the King Lutheran Church in Hoover, Alabama, serve people around the world who are in need. She leads several outreaches to feed people who are homeless and help people who are overcoming addiction gain marketable workforce skills. In 2005, she adopted an 18-month-old daughter from Russia. The daughter, who was special needs, is growing into a thriving, servant-minded teen.
Affirming her talent for creating opportunities for others, Regions Bank on Wednesday presented Tucker-Graf with the Better Life Award. The Better Life Award is the top honor given to a Regions associate for outstanding dedication and job performance, as well as exemplary involvement and commitment to the community.
In addition to the Better Life Award, Regions donates $1,000 in the name of the recipient to a nonprofit of the winner's choice. Tucker-Graf chose Christ the King Lutheran Foundation.
"The foundation is how we support missions, charities and other organizations," said Tucker-Graf. "That allows us to spread the word about our faith and help others see their way forward."
Enter Tucker-Graf's world of career and service opportunity through this video on Regions' YouTube Channel.