Ask Scott Barrow about Pensacola's past, present or future, and his words could fill a book. A third-generation "Pensacolian" – as he calls himself – Barrow has lived in the coastal community his entire life.
Barrow's pedigree made him a perfect person to help lead the University of West Florida (UWF) Historic Trust. The UWF Trust is a nonprofit that manages Historic Pensacola, a living laboratory that also happens to be UWF's 8-acre downtown campus.
"I love history. I love our city," Barrow said. "Serving the trust is my way to give back."
Barrow, Private Wealth Manager and Pensacola Market Executive for Regions Bank (where he has worked for the past 35 years), is vice chair of the UWF Trust. He heads the trust's Murals Committee, which raises money for, and oversees, an ongoing $250,000 project to install larger-than-life historical images onto buildings in Pensacola.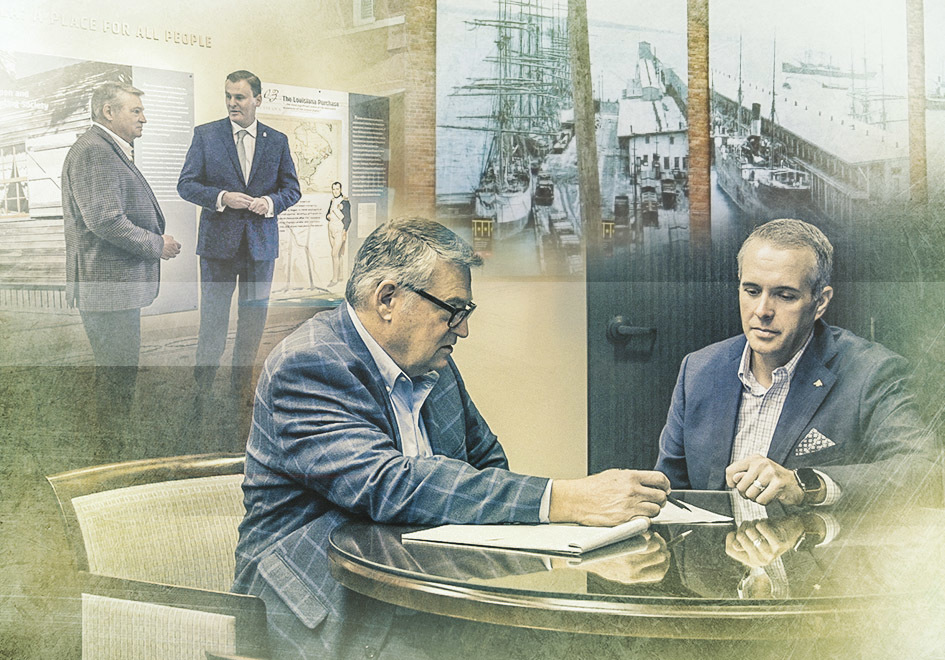 "The murals will enhance the beautification of our historic district," Barrow said "Tourists can read about each image and learn why it was put there. We've identified 12 locations to install the murals. Our goal is to have six up by year's end and to install the remaining six in the first quarter of 2020."
Citing his dedication to preserving his hometown's past while building its future, Regions presented Barrow the Better Life Award on Wednesday. The Better Life Award is the top honor given to a Regions associate for outstanding dedication and job performance, as well as exemplary involvement and commitment to the community.
In addition to the Better Life Award, Regions donates $1,000 in the name of the recipient to a nonprofit of the winner's choice. Barrow chose the UWF Historic Trust.
"I found a way to combine my passion for history with my love for this town," Barrow said. "There's a revived spirit among people here that has to do with history and development. The trust is a way for us to work together to share our story and celebrate our Pensacola."
To see Barrow's passion for his community in action, watch this video on Regions' YouTube Channel.