Looking around the room, Lauren Jacobs reflected on what people find when they come in.
"The four walls of this space are meant to say, 'You are welcome here. You are accepted here. You can be your full self here,'" Jacobs shared. "So much potential comes out of this."
Jacobs is the youth outreach coordinator at the Magic City Acceptance Center. To know what the Acceptance Center does, look no further than its name. The Birmingham nonprofit is built around a culture of accepting people – simply welcoming them and truly accepting them for who they are – and helping them thrive in a world where they often feel isolated.
Specifically, the Magic City Acceptance Center, or MCAC, serves members of the LGBTQ community and their allies. Many are in their teens or early 20s.
"I love that we can provide them an experience where they get to be their authentic self and see themselves reflected in the people who have gathered in this space," Jacobs said. "Our youth come in this place, and they've never been in a space that is full of their peers who can relate to them on such a specific level of identity and experience."
That's acceptance.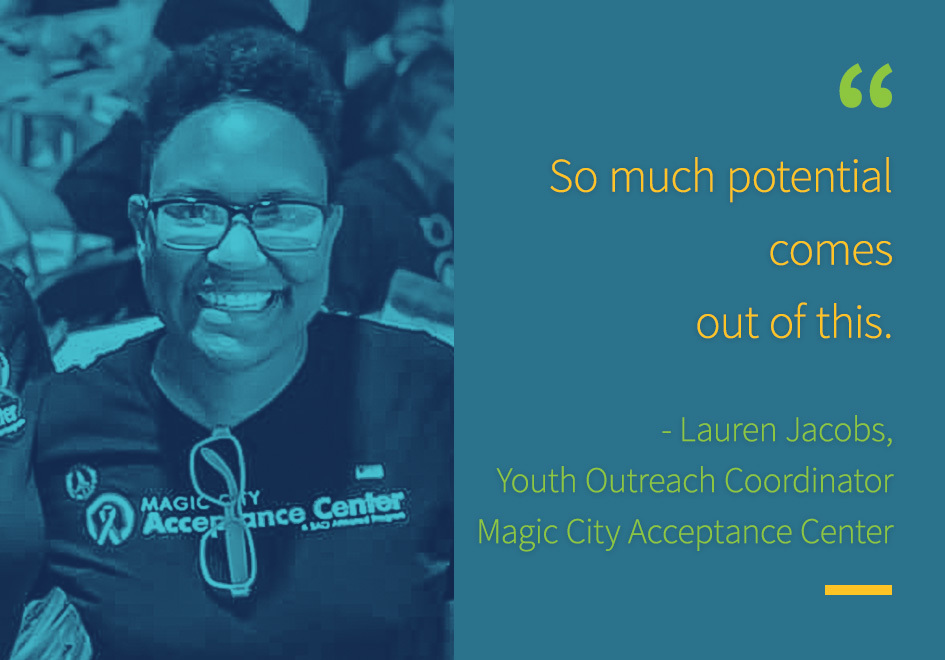 And at MCAC, acceptance includes introducing youth to aspects of life where they've felt marginalized in the past, including workforce readiness and financial wellness.
"Having bankers and professionals come into their space and speak directly to them and support them is something that the youth who come here have never had the opportunity to benefit from," said Amanda Keller, director of MCAC. "They're trying to navigate a system that isn't set up to support them right now."
But that's changing.
A $25,000 donation from Regions Bank will help support the hiring of a Magic City Acceptance Center professional who will lead an extensive series of career development and financial education workshops. At least 10 months of interactive, inclusive programming will be offered.
The financial education components were specifically requested by MCAC youth. Leaders of the nonprofit explained that LGBTQ individuals are often leery of whether a bank, an employer or other organizations will respect their names, pronouns and other important aspects of their lives. Further, LGBTQ teens often feel they cannot be themselves around family members or relatives who might otherwise provide guidance on topics like managing money or choosing a career.
The work at MCAC aims to fill that void.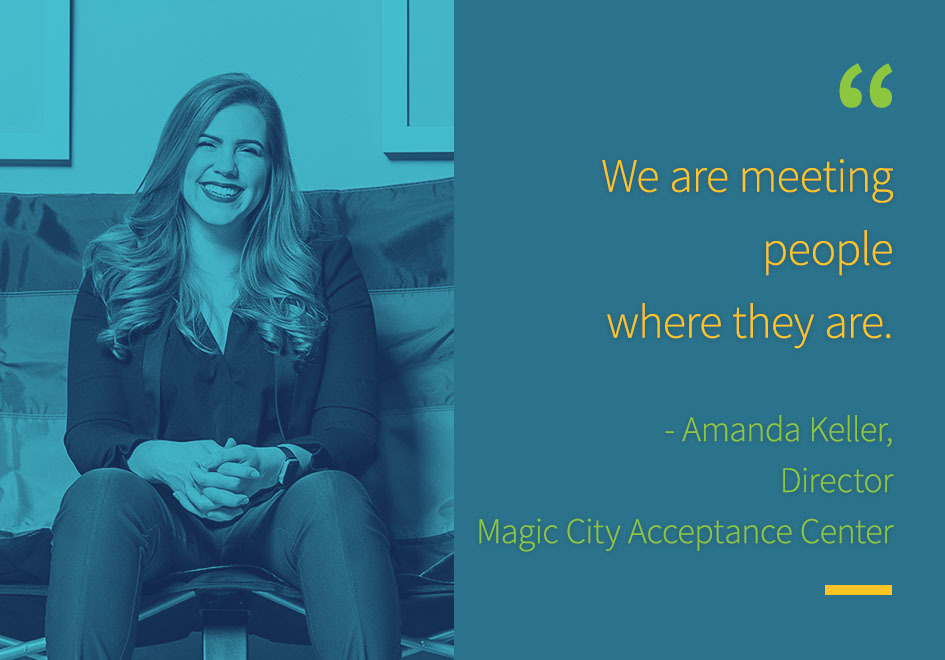 "We are meeting people where they are and providing inclusive conversations about finances," Keller explained. "This is about giving access to this type of programming in a safe environment where our youth can feel comfortable learning information and asking the questions they need to ask – and doing so in a place where they can trust the information that's being given to them."
Regions associates will be involved through sharing financial insights, as well as discussing their own career paths, with MCAC youth.
"By reaching young people at an early age, we can show them the opportunities that are ahead of them," explained Brett Shaffer, community relations manager for Regions Bank. "We can connect them with financial insights, tools, resources and understanding. We can share with them the types of rewarding careers that are available and help people have a greater sense of the life they can build for themselves here in Birmingham."
Alan Register, market executive for Regions in Greater Birmingham, said the partnership between the bank and MCAC reflects Regions' focus on creating more inclusive prosperity.
"Everyone's life experience is different. What we all have in common is we all want to be valued, accepted and respected for who we are," Register said. "The Magic City Acceptance Center is a place where people don't have to worry about being viewed through a particular lens. This is a place where people are treated with dignity, and they're given support that they often cannot find elsewhere."
MCAC was founded in 2014 as an outreach of BAO. Launched in the mid-1980s as Birmingham AIDS Outreach, BAO has evolved over time to provide a wide array of services across the LGBTQ community. BAO Executive Director Karen Musgrove is particularly encouraged by the workforce development benefits of the collaboration between Regions and MCAC. Career conversations, she said, will help more youth learn there are safe, affirming places to work – right here at home.
"The youth who come here – they often don't see opportunities in this state, and they leave," Musgrove said. "I want this generation to see that they don't have to leave this state and that they can be part of Alabama. They can work at companies here, like Regions, and be affirmed and feel comfortable. I think that's what our youth will discover."
Workshops are scheduled to begin in October 2019 and will continue indefinitely. Given the growing number of people served by MCAC, there is clear potential to make a significant impact.
"We are seeing an average of 24 new youth a month," Keller said. "We've already met over 200 new youth this year alone. We have served over 1,000 youth total."
And when those youth walk into the four walls of the Magic City Acceptance Center, they find a place that's providing not only the support they need today, but also the opportunities they're seeking for the future.
"I love what we do in that it is so particularly unique," Jacobs said. "We help our youth discover a community of people where they can relate – they can belong."