The holidays keep rolling with more Good Pets. Brace yourself for what's in store. Don't forget to check out Part 1.
LADY BIRD
Rescued by her daddy, Ryan, at 3 weeks old, Lady Bird initially struggled to eat until love won her over. Five years later, she enjoys dressing up with bows and new collars and even likes having her nails painted – like any girl her age.
Janet Michael/Charleston, South Carolina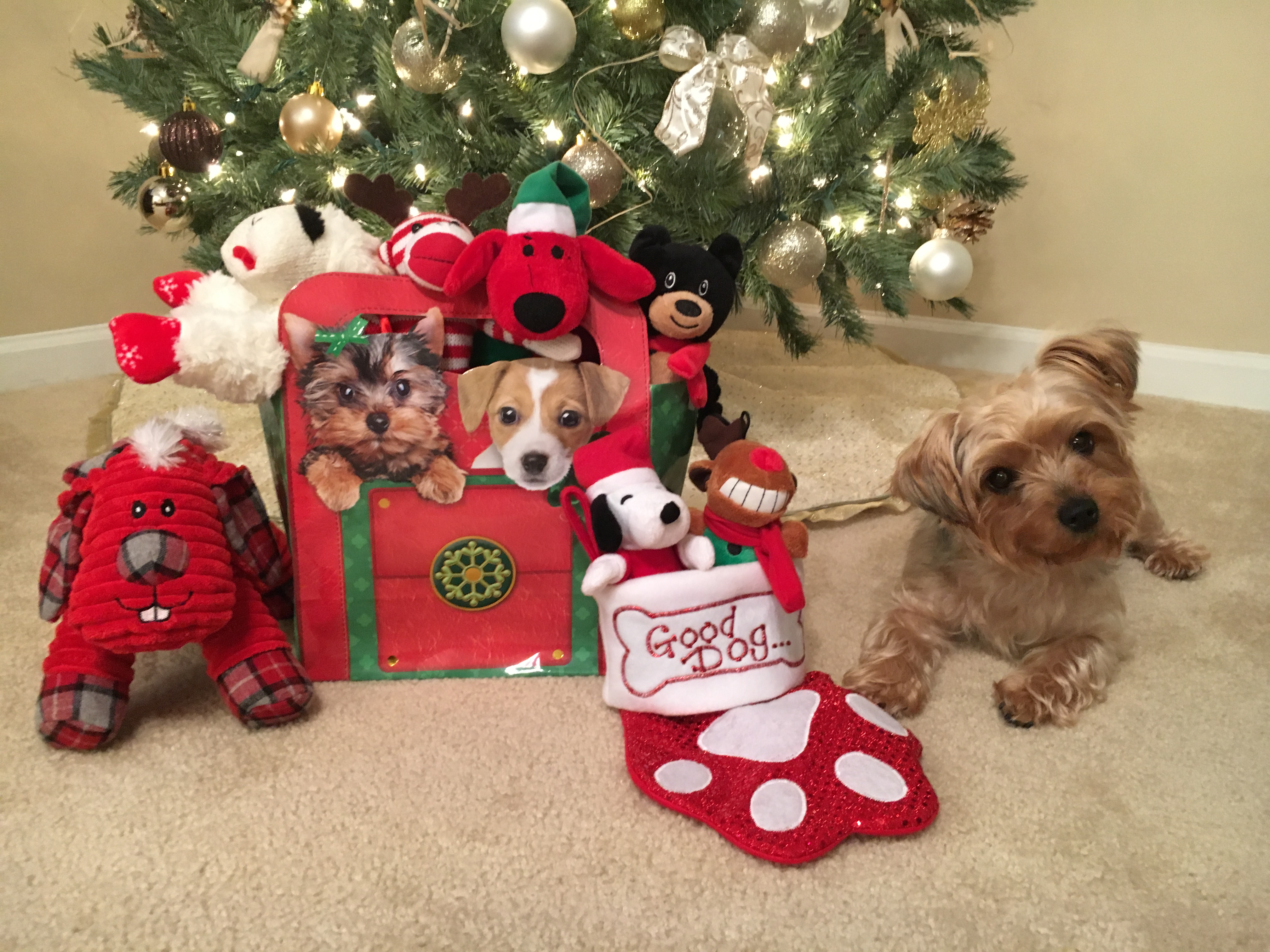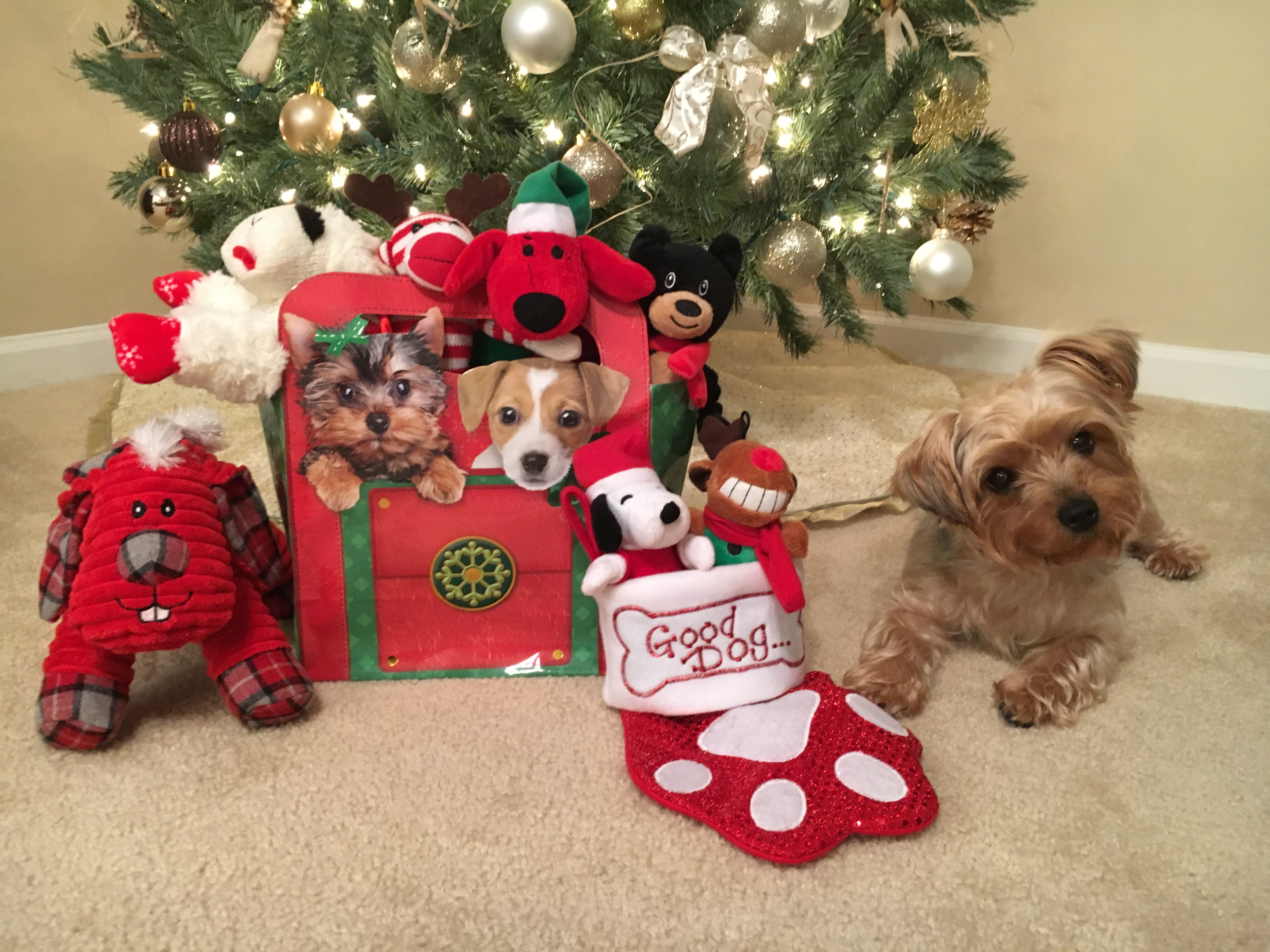 CHLOE
Whether wearing her favorite Christmas PJs and socks or hanging out with her buds, 4-year-old Chloe is the sweetest, smartest Yorkshire Terrier around. She loves everything about the season, especially hanging underneath the Christmas tree and waiting for Santa Paws.
Chrissy Stripling/Graysville, Alabama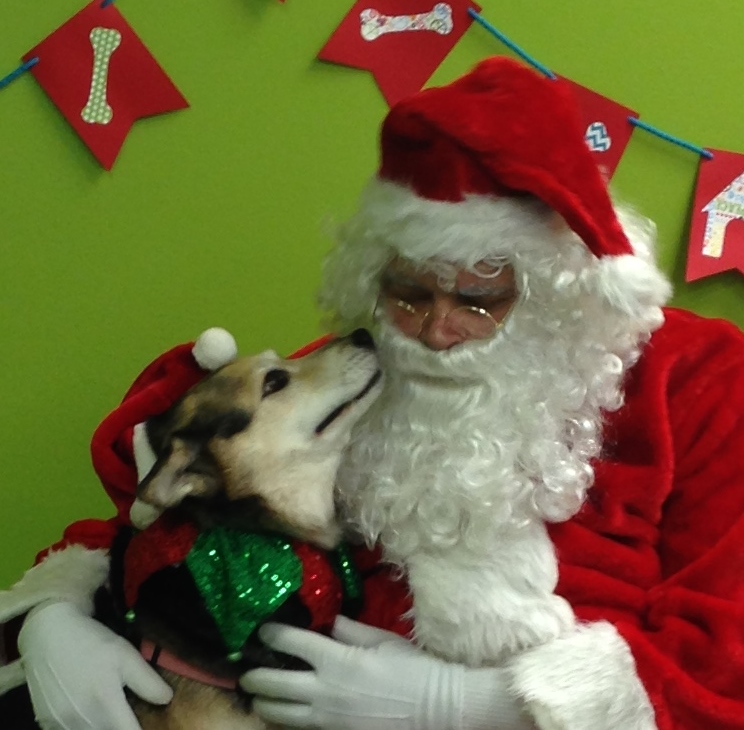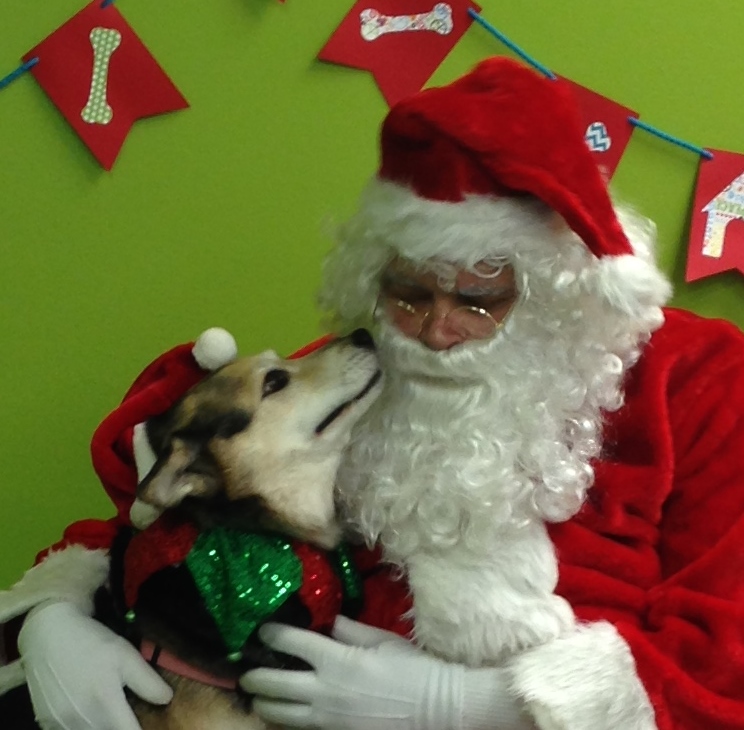 MARLEY
A rescue, Marley lived with the vet for two years before she was adopted. Now she's one happily content dog, especially during the holidays.
Ann Chappell/Hoover, Alabama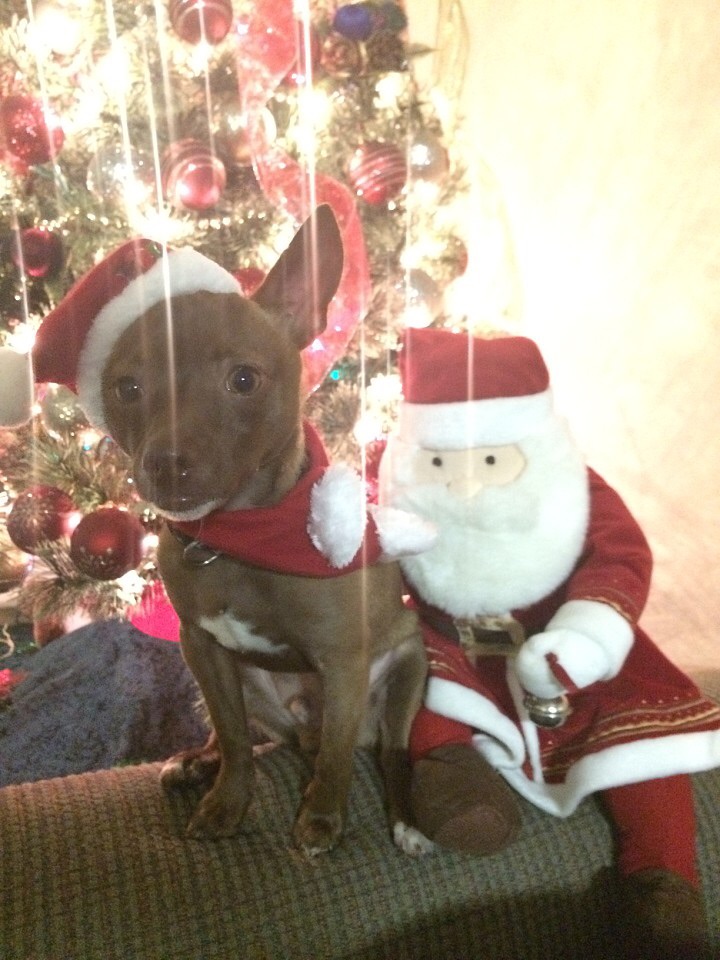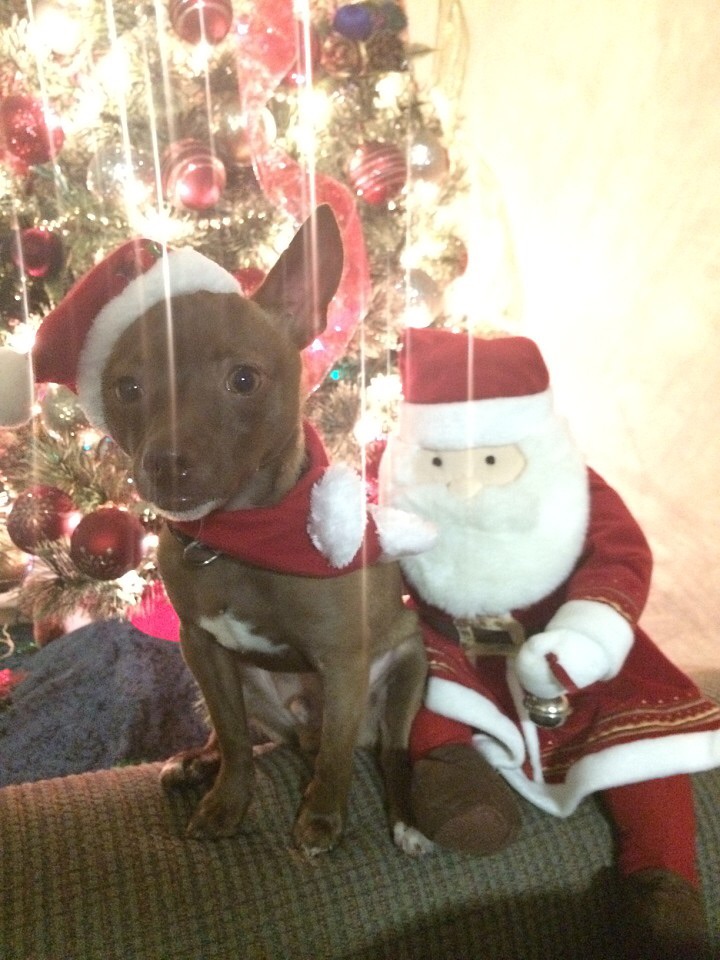 PANCHO
He may be small, but he has a huge personality, and we're grateful he's joined us to celebrate.
Diana Echeverry/Sun City Center, Florida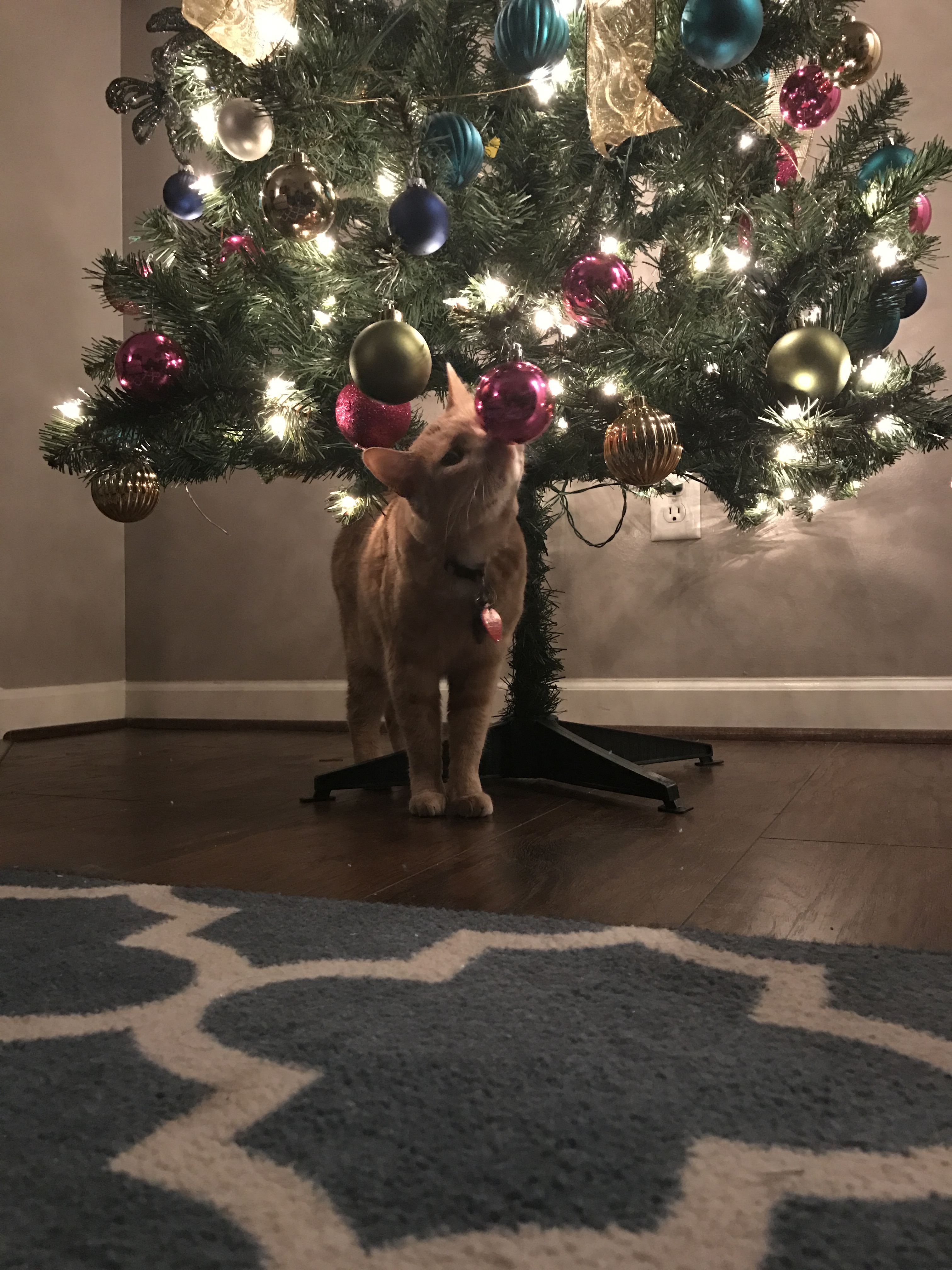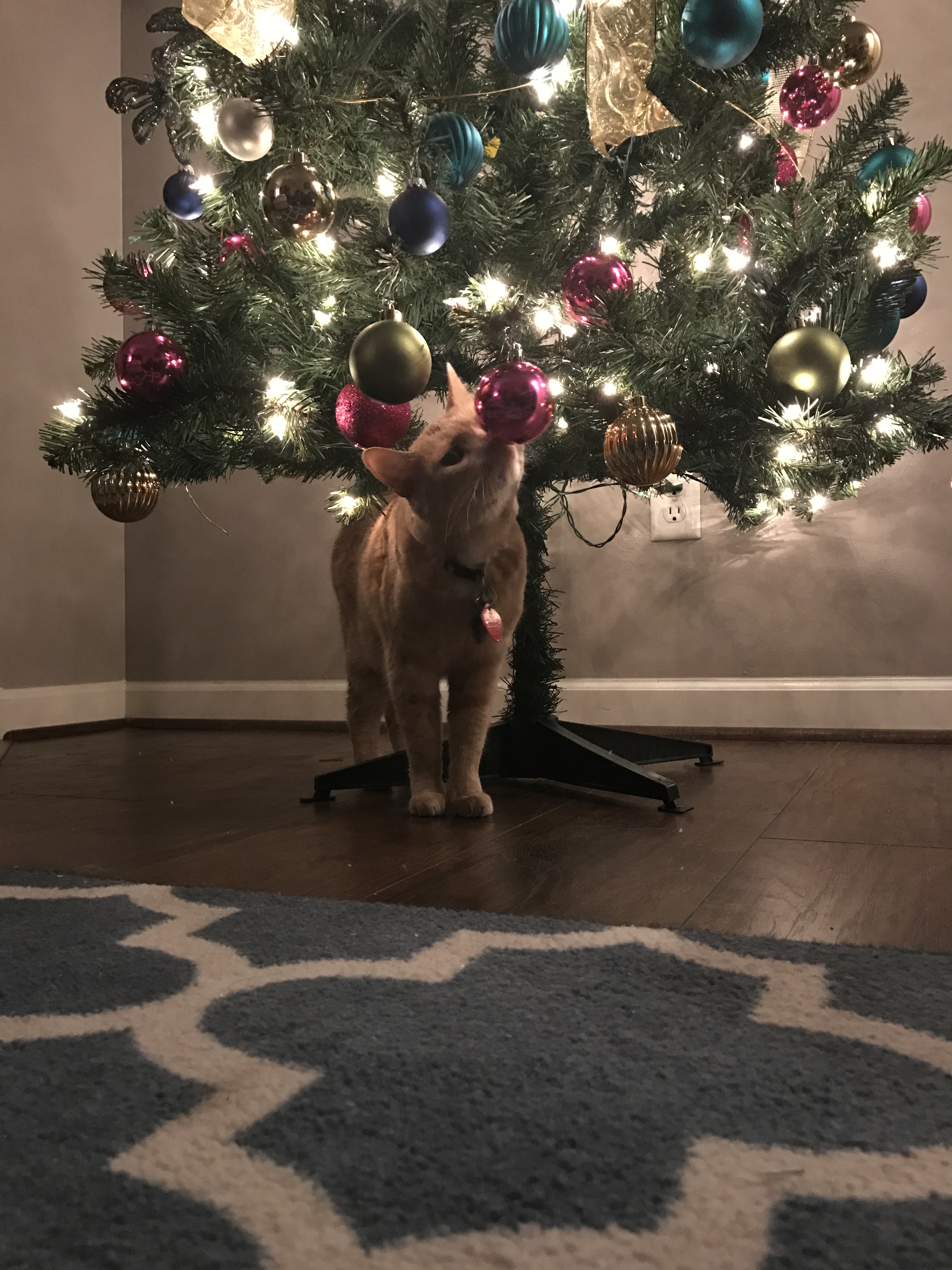 ZELDA
Zelda's favorite holiday is Christmas, because the season brings more boxes to play in and more ornaments to knock off the tree.
Jamie Dobbins/Birmingham, Alabama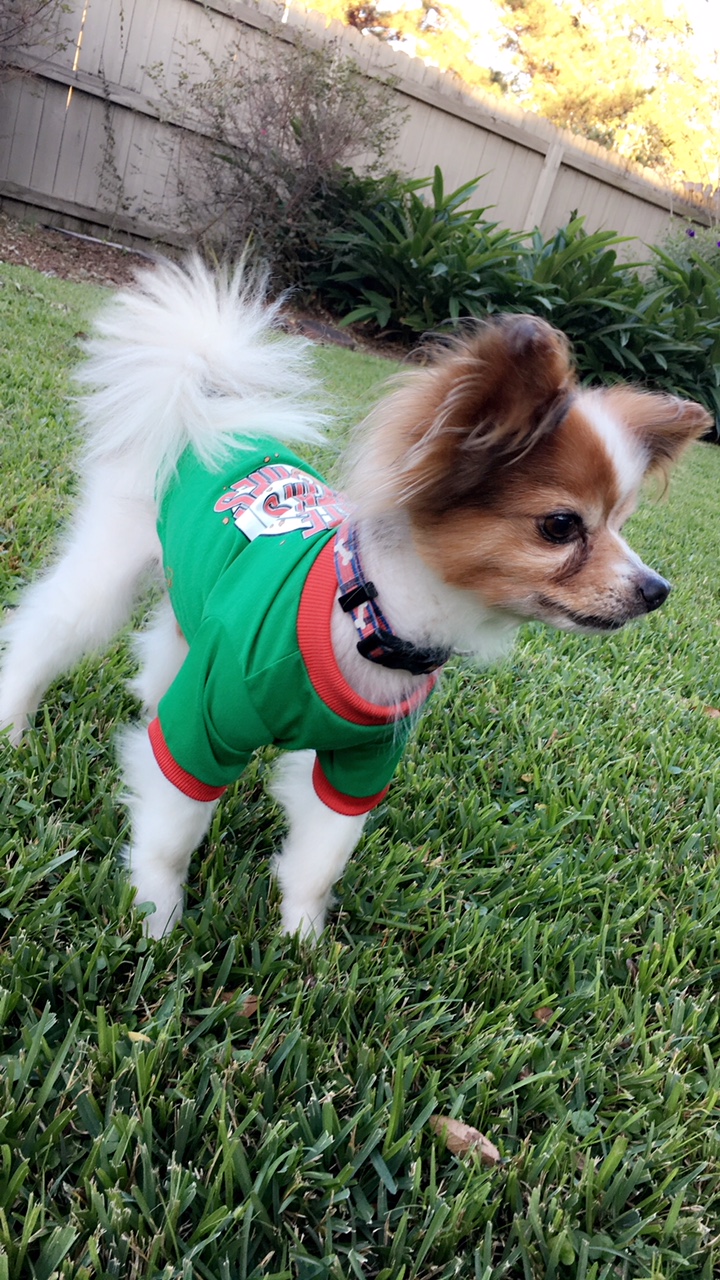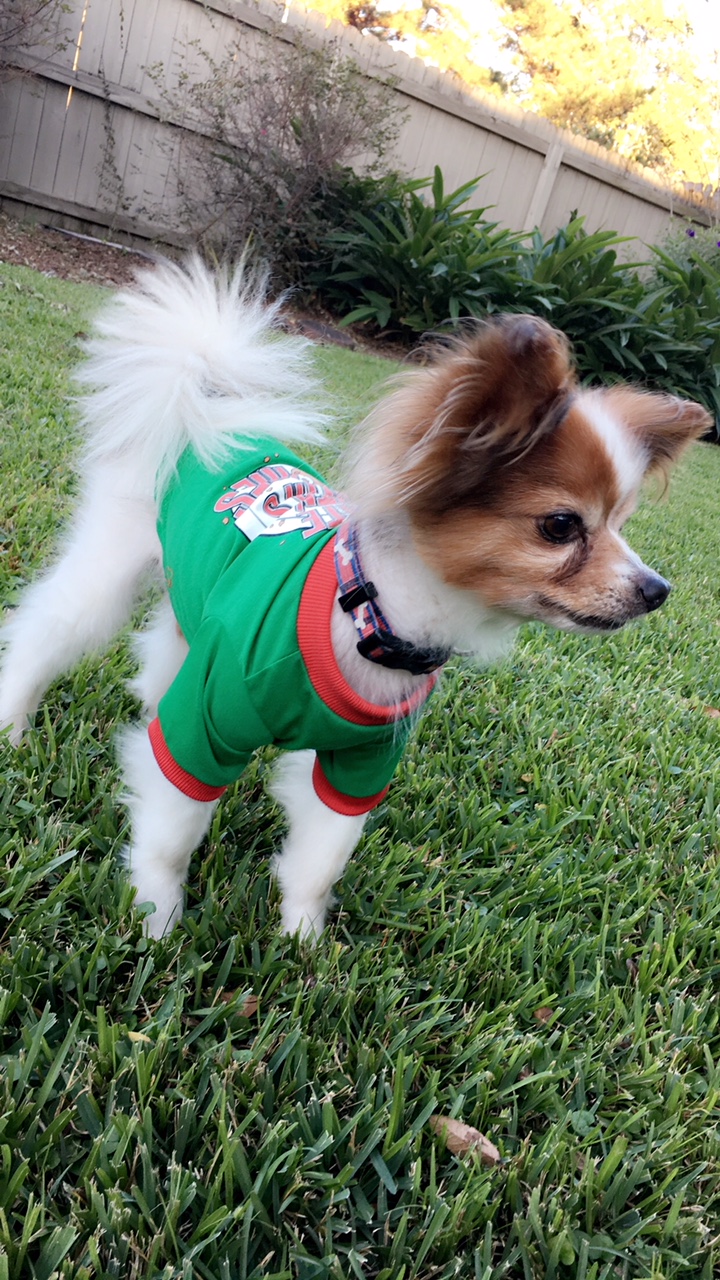 DALLAS
Dallas the Papillion is a spoiled and spunky 12-year-old who loves to cuddle, chase tennis balls – and cats – and go on long walks with his Mommy. By the way, his Christmas shirt says, "I ate all Santa's cookies." Sorry, Big Man.
Paula Bradley/Baton Rouge, Louisiana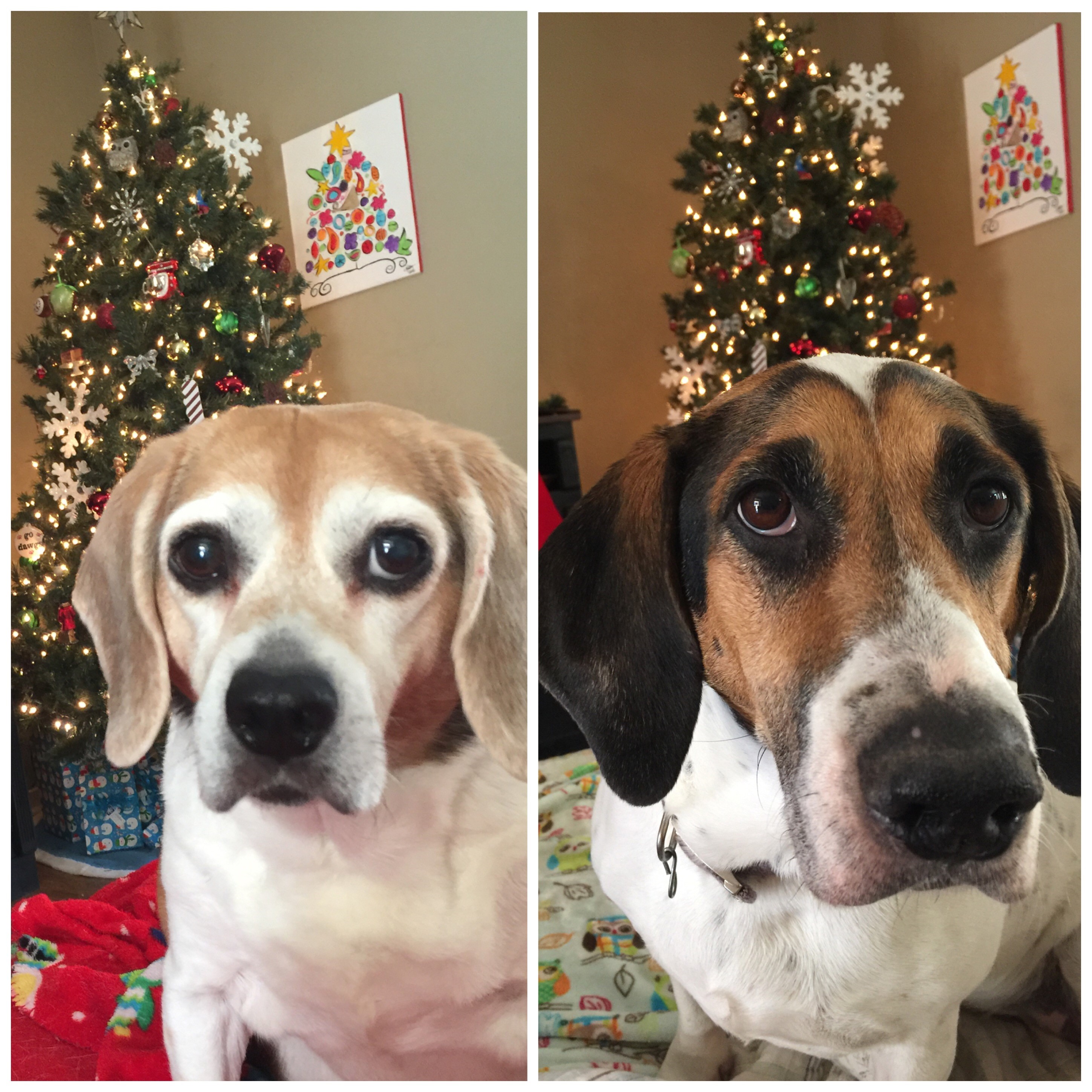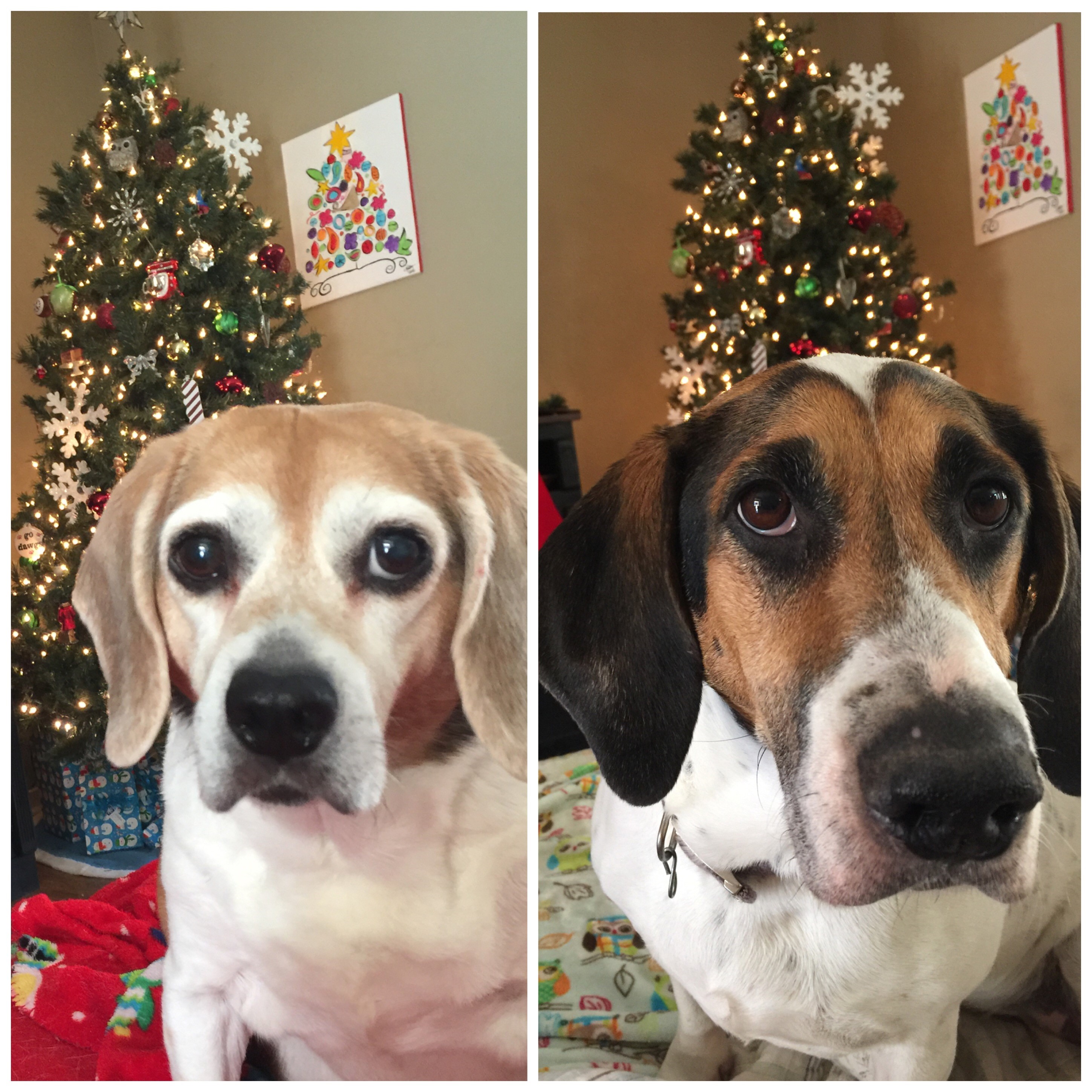 BELLA AND MILLIE
Bella, on the left, is an 8-year-old Beagle. Millie is a 7-year-old Beagle/Basset Hound mix. They love sleeping, eating, howling (did we mention they're Beagles?) and sleeping some more.
Holly Curtis/Vicksburg, Mississippi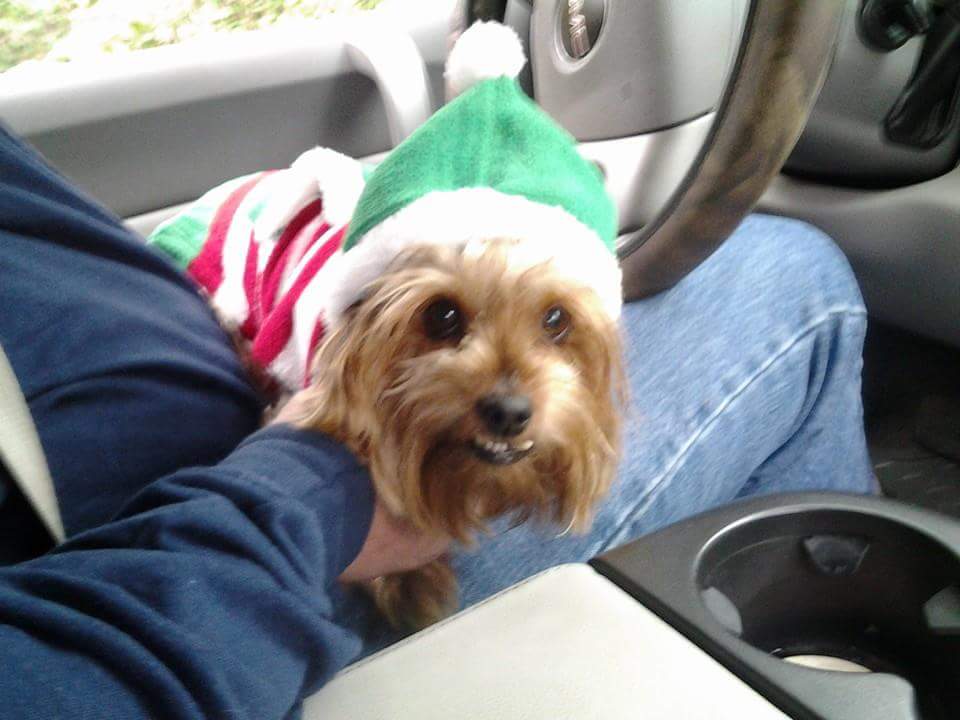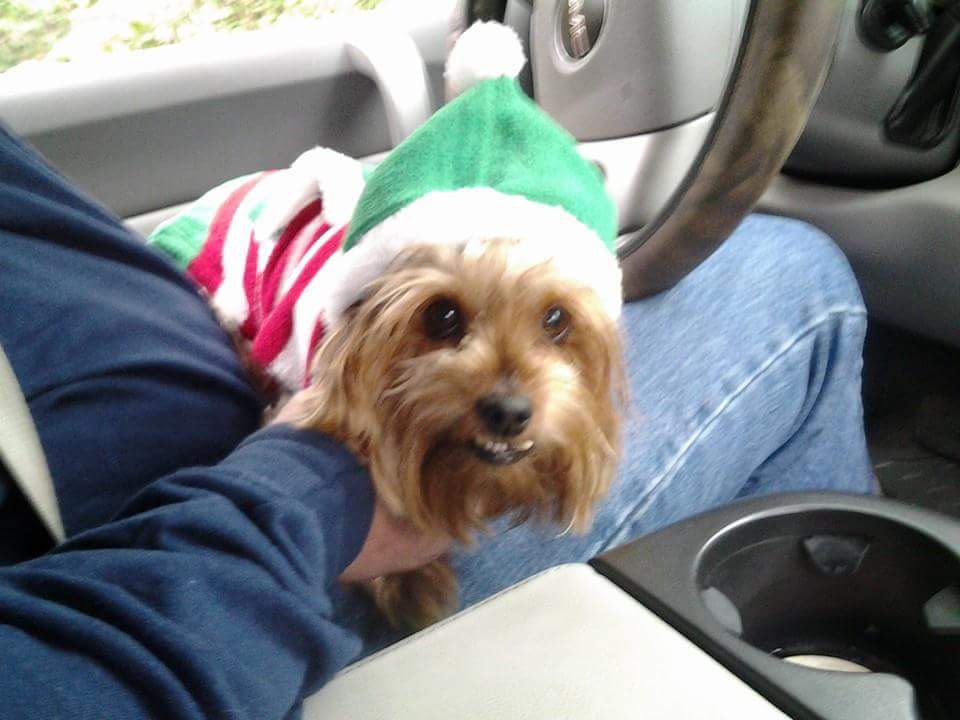 BELLA
Bella is an 8-year-old Yorkie, and the "daughter we never had." She hates to be left alone, and anticipates the holidays, even though she's not a fan of all the outfits Mom picks out.
Ruth Hill/Harlem, Georgia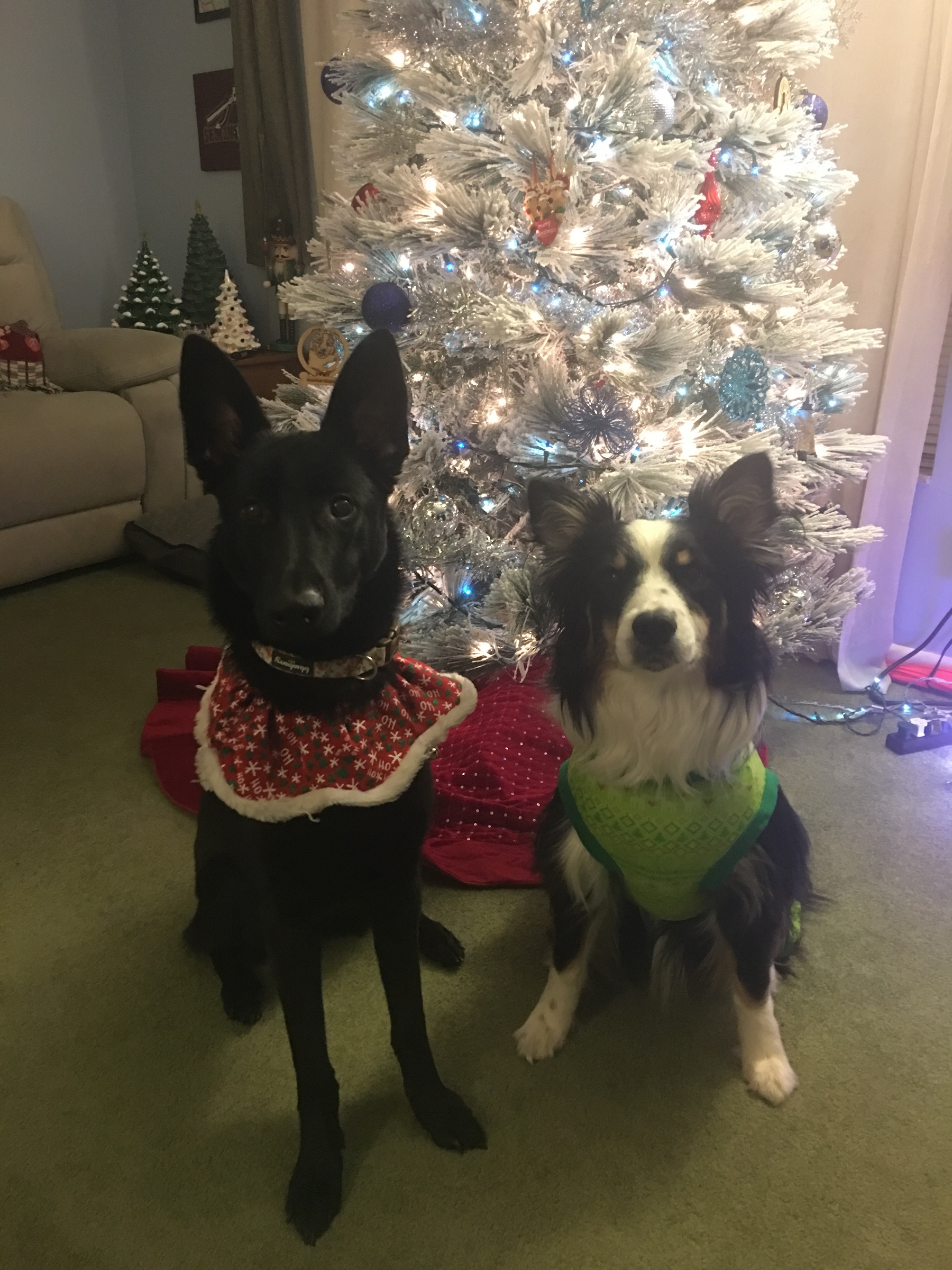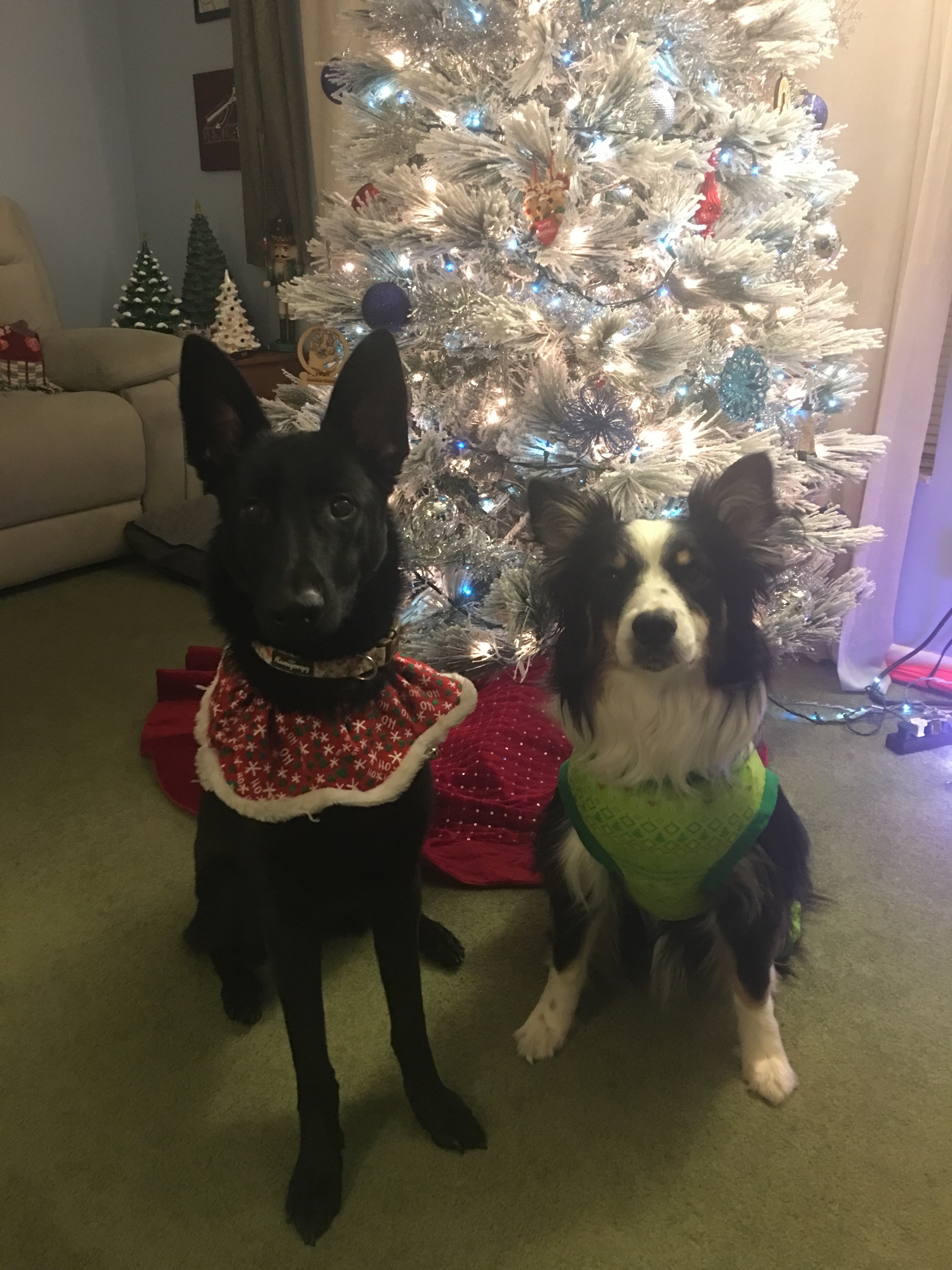 COCONUT AND ZEVA
Zeva, on the left, and Coconut are dressed up for the holiday and beating the latest cold snap in sunny Florida.
Celia Holmes/Titusville, Florida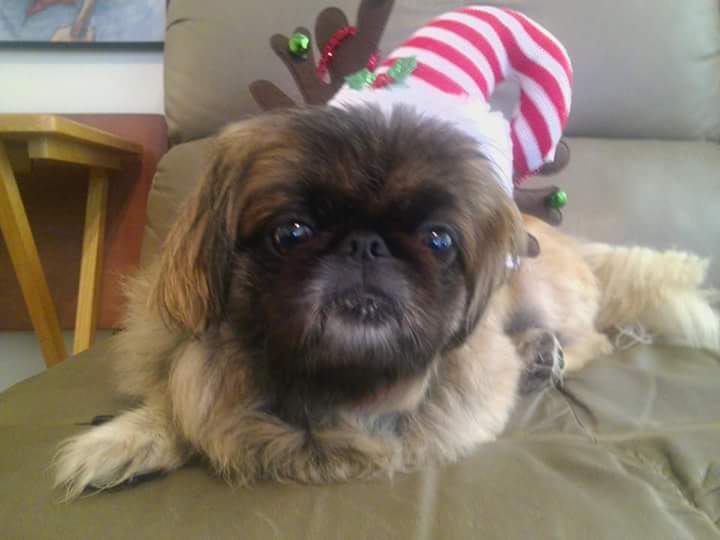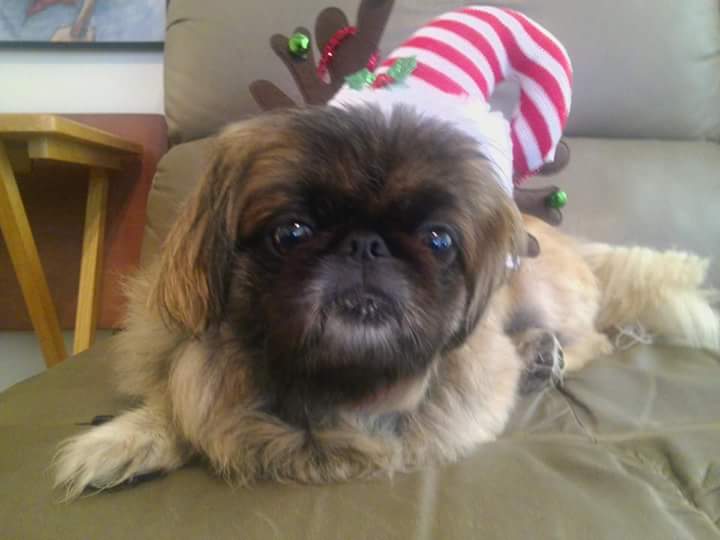 KLEYO
You don't pull off this pose without practice. Kleyo makes sure she hits the perfect holiday note with this look.
Karla Mastriforte/Tampa, Florida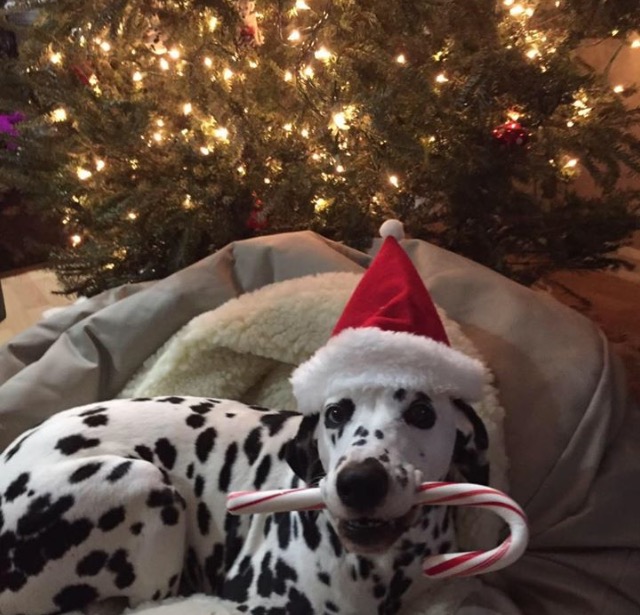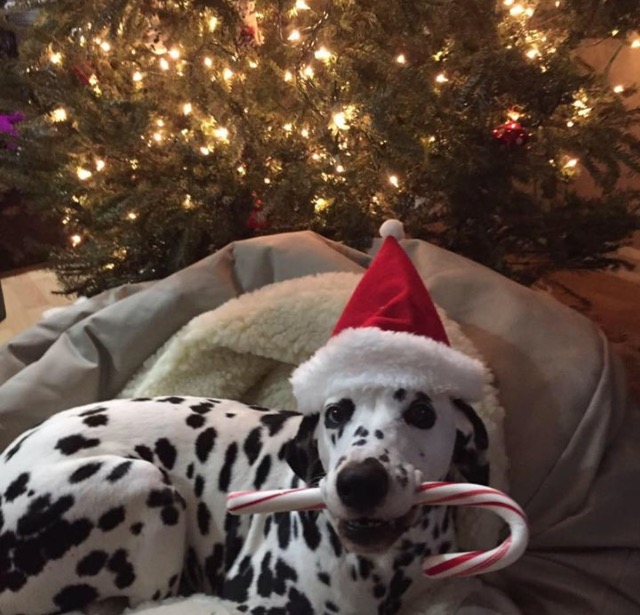 SPARKLES
An 8-year-old Dalmatian, Sparkles is an AKC Champion and has multiple Obedience and Performance titles. Her photos have appeared in several magazines. But her best work is as a therapy dog.
Sharon Rogers/Birmingham, Alabama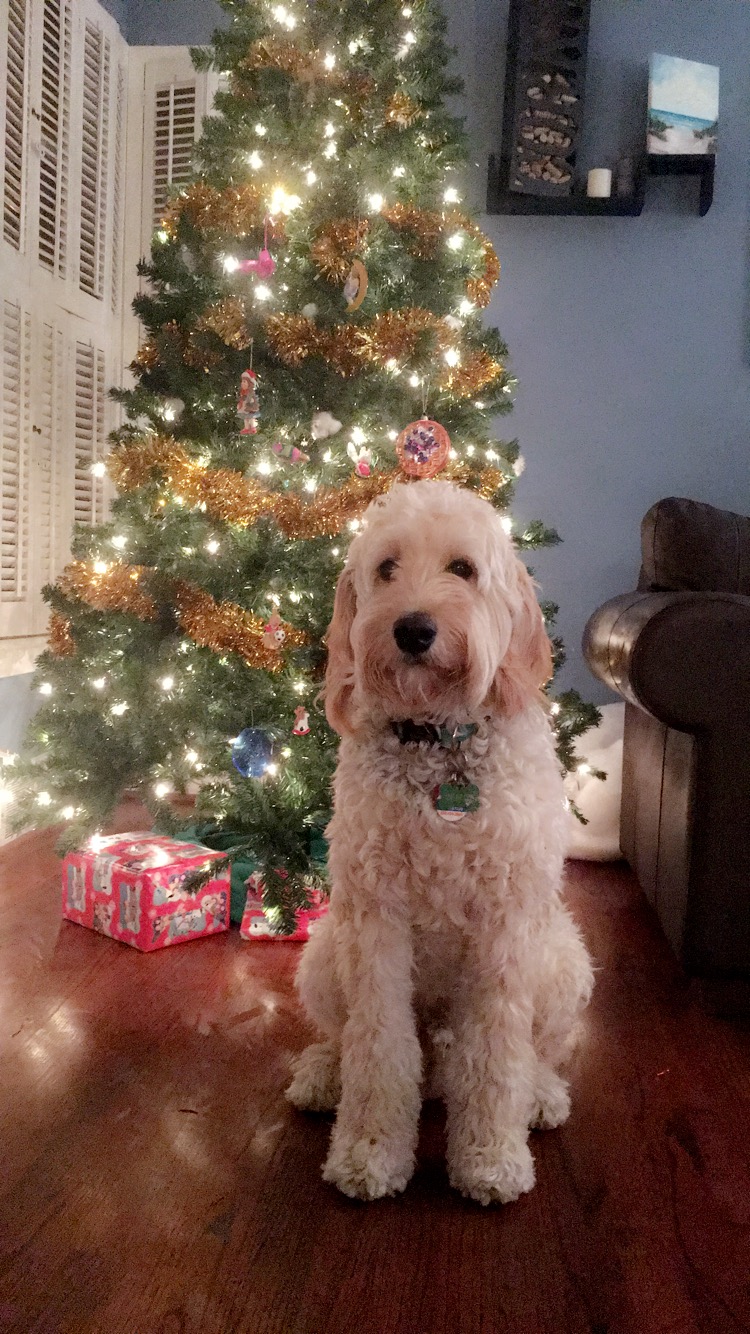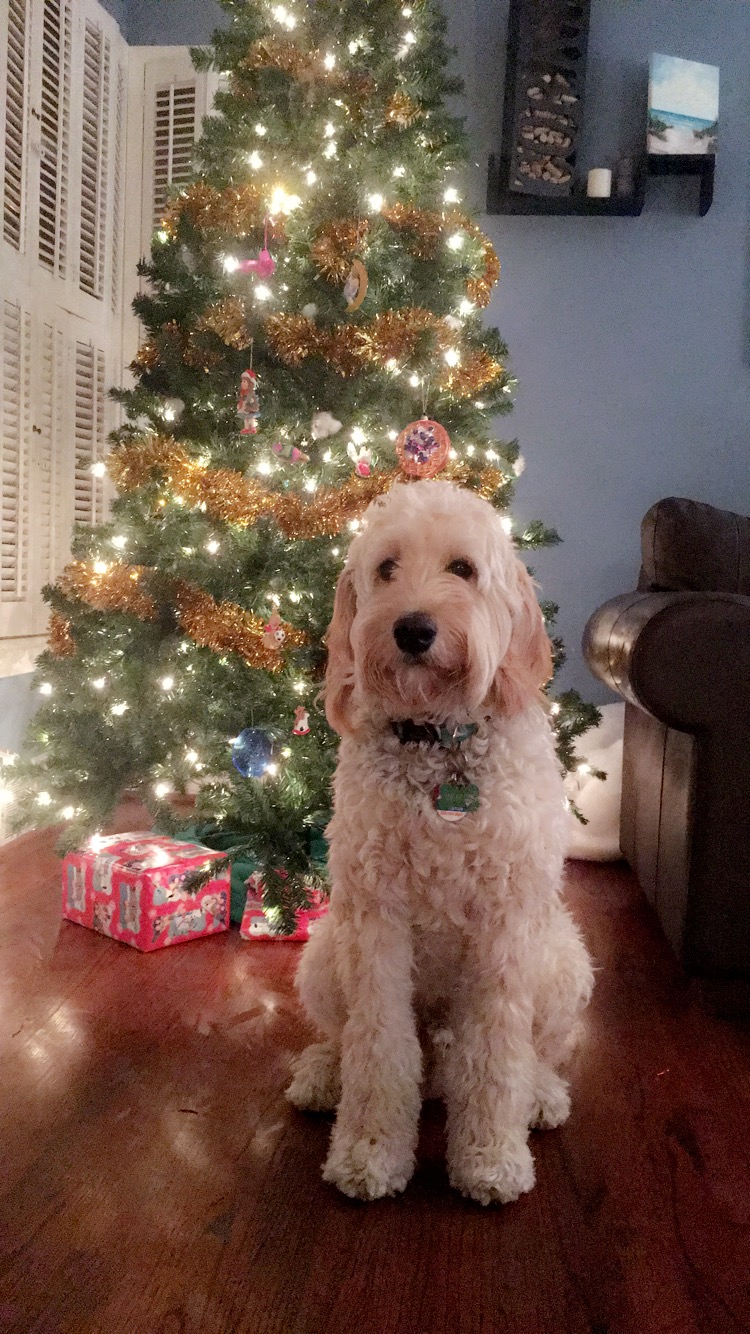 HAMILTON
This 8-month-old Golden Doodle puppy is proud to be from the Lonestar State. He only stopped long enough to pose for the photo because someone (mom!?!) told him Santa Paws would bring him extra treats.
Chandler-Grace Terry/Dallas, Texas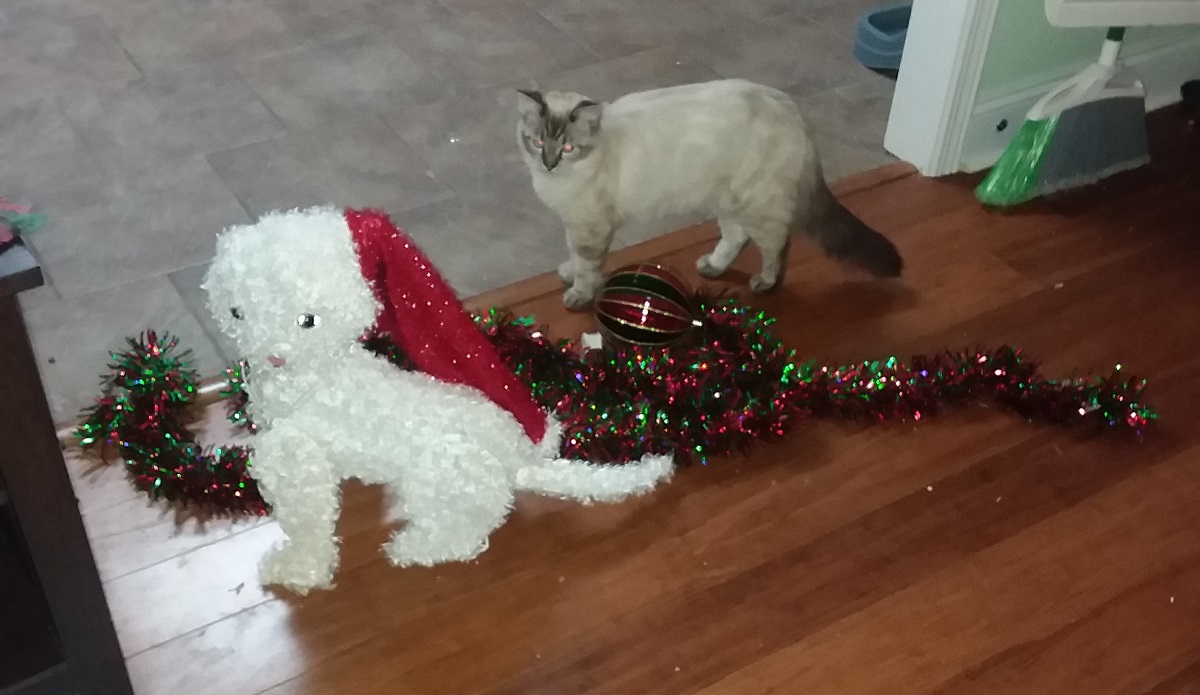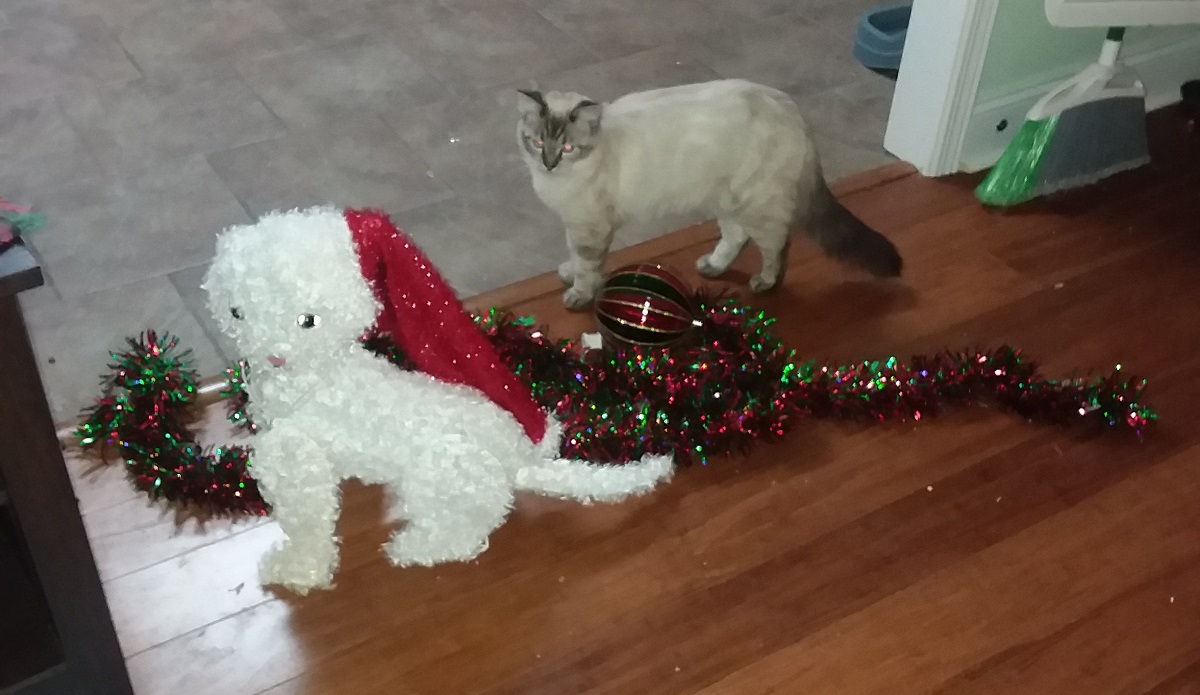 SMOKE
Be very, very quiet. Smoke is eyeing the Santa hat he plans to wear this year and he's about to pounce.
Adam McDuffie/Hayden, Alabama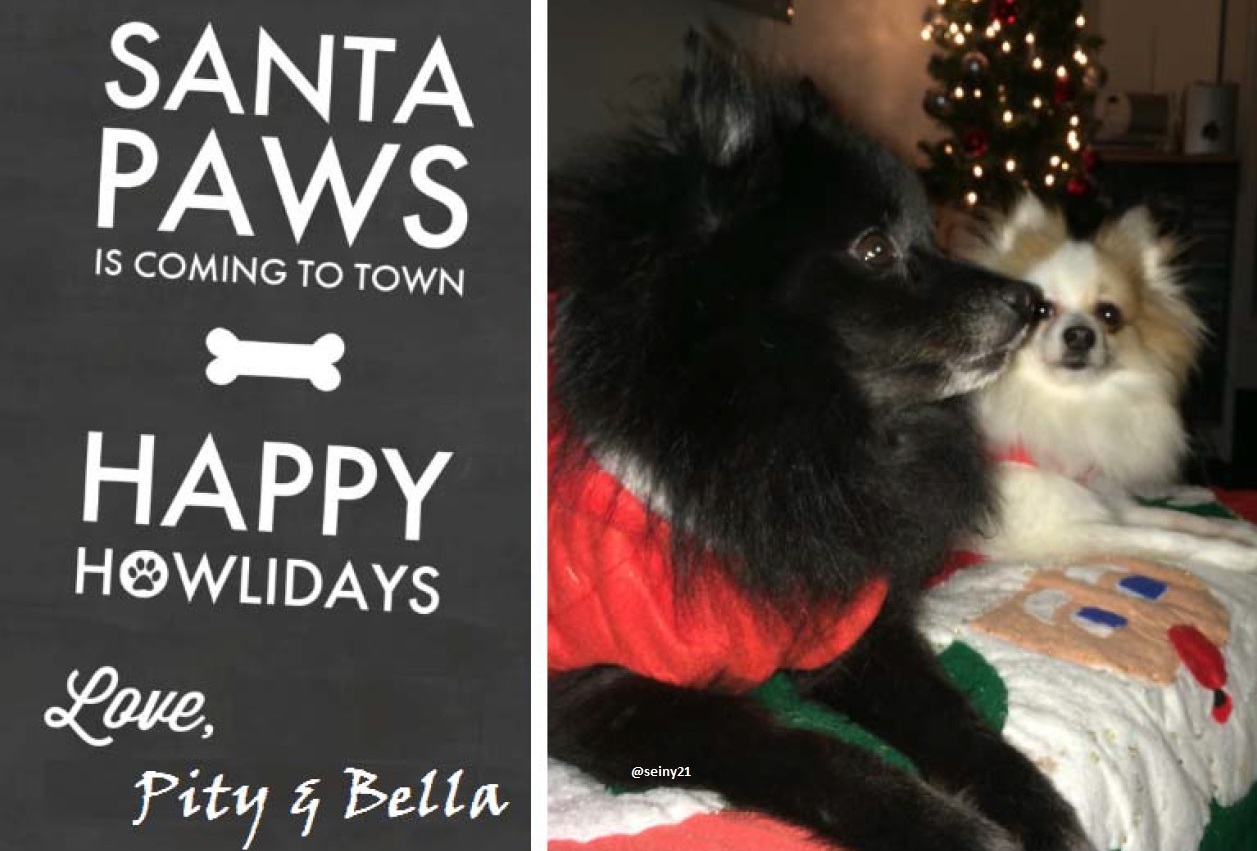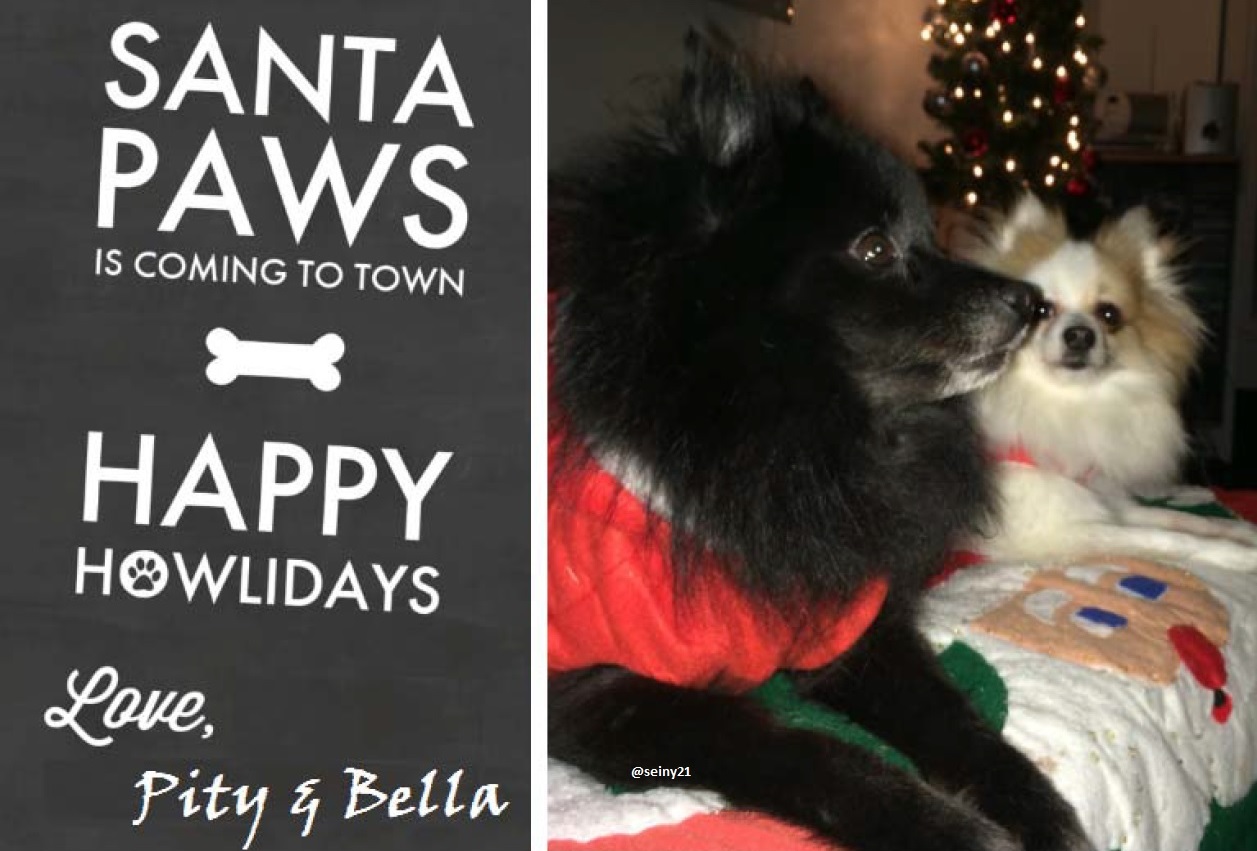 PITY AND BELLA
These adorable Pomeranians love long walks in the park, dinner time, treat time, cuddle time and barking at people randomly just to hear themselves barking some more.
Seiny Fletias/Miami, Florida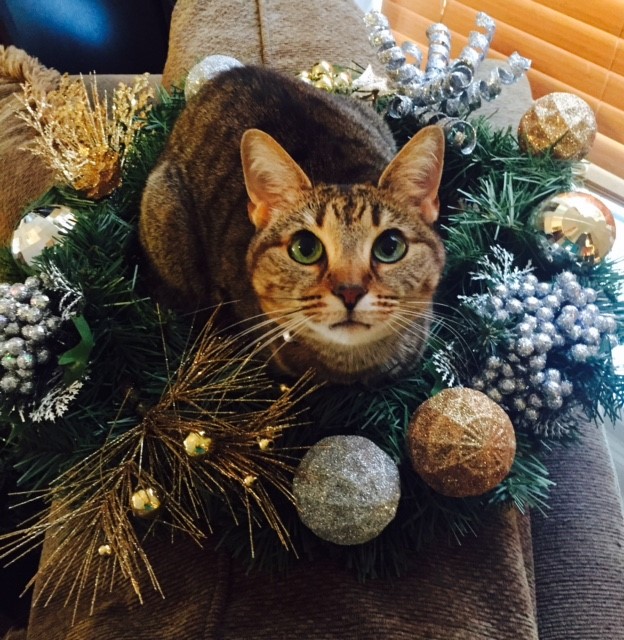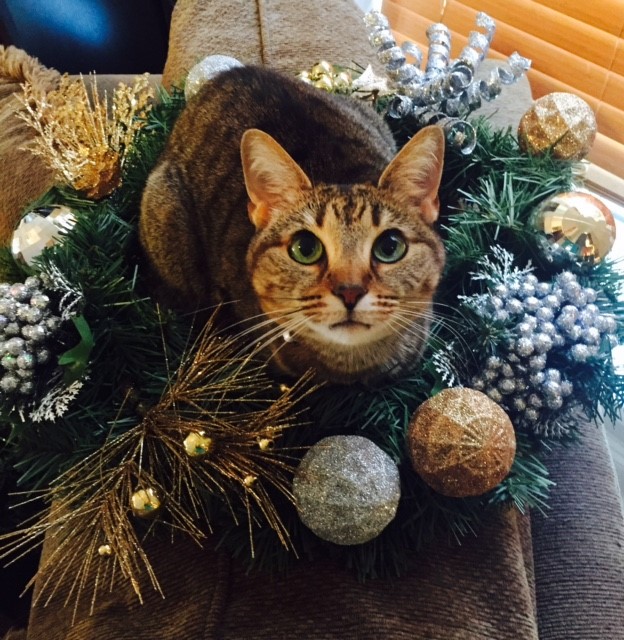 MAYA
This Tabby cat loves to be involved in holiday decorating just to let you know she has the holiday spirit.
Kelly Sibley/Mobile, Alabama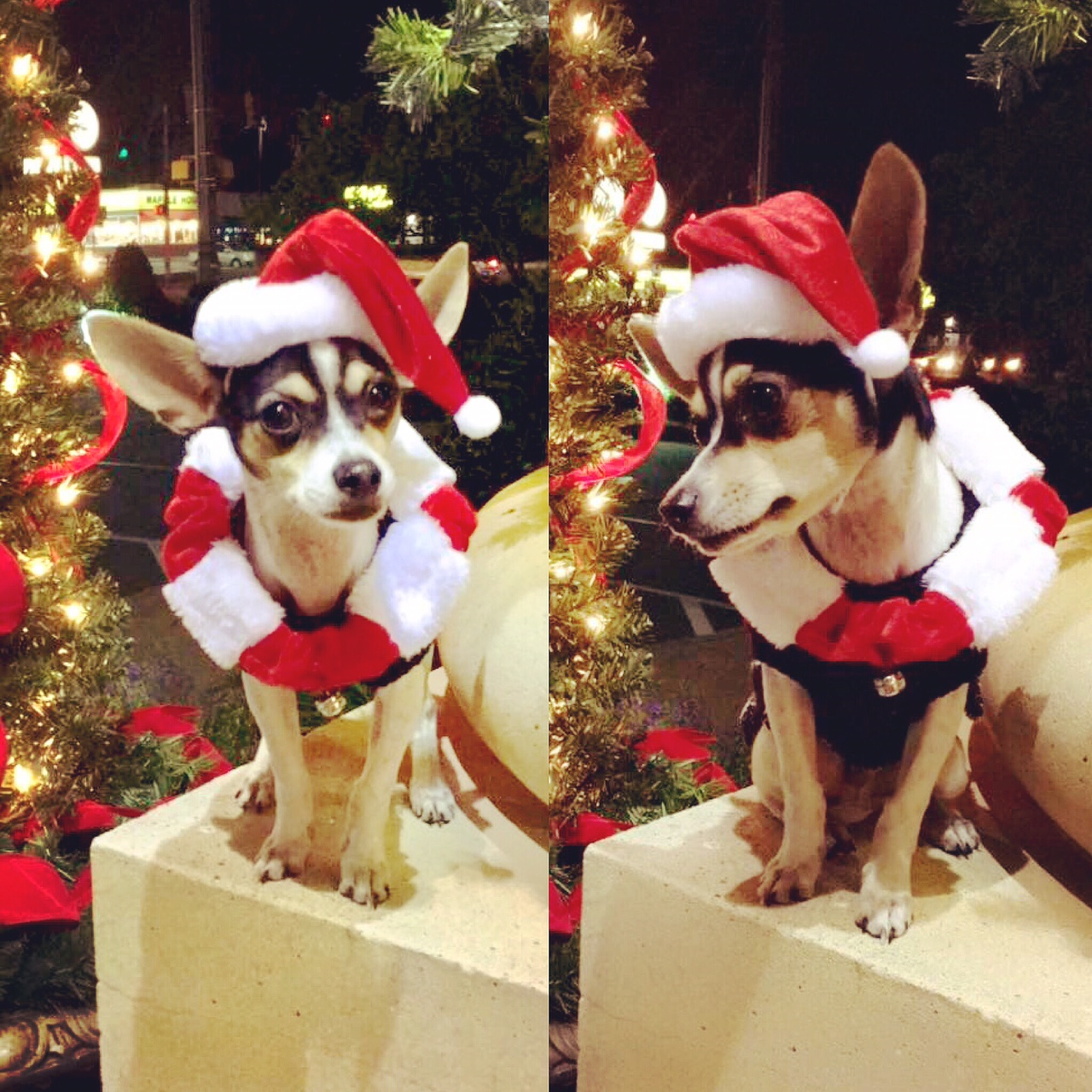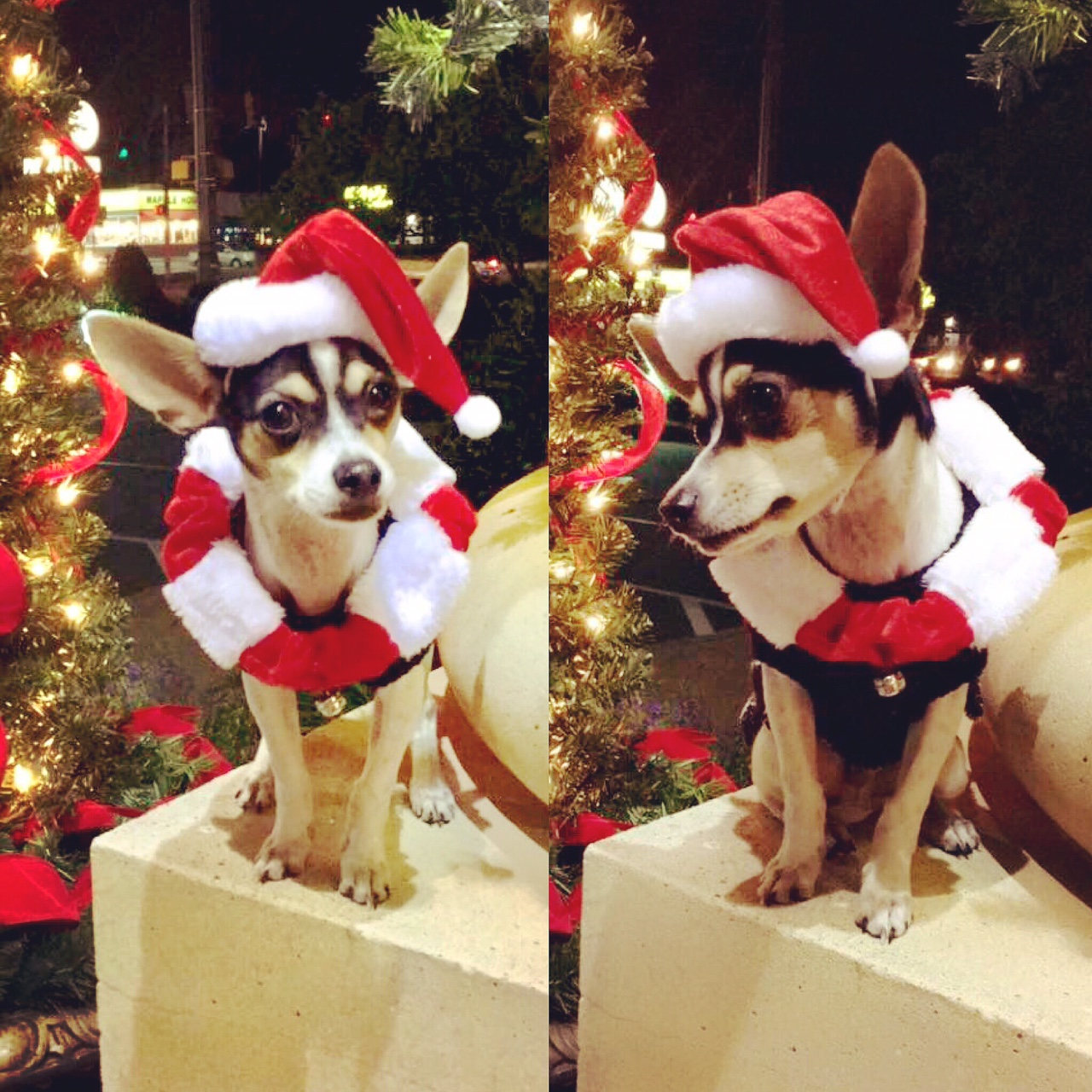 MAX
This is Max's first Christmas, and he is already a fan of the Christmas tree and wrapping paper. This spunky personality brightens everyone's day.
Paige Gray/Wrens, Georgia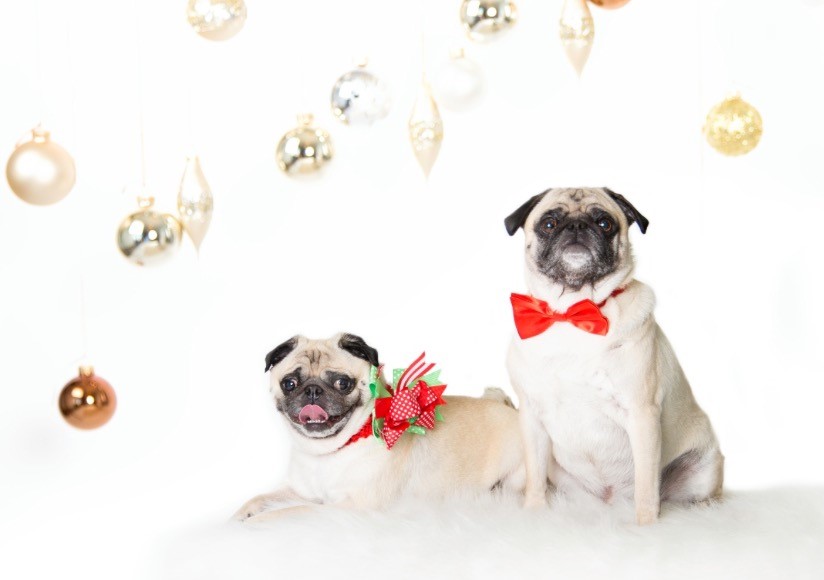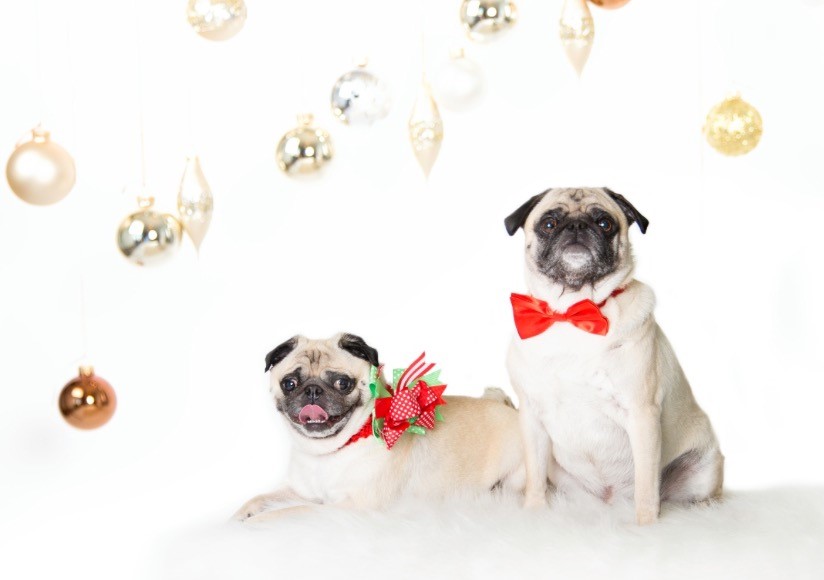 SOFIE AND SAMMY
These pugs play with each other – and with people – constantly. Yet they're different in many ways. Sammy steals Sofie's food, but Sofie pilfers Sammy's toys. Sammy is social, Sofie just wants to play chase, but they both love to join you for a good night's sleep.
Jennifer Colbaugh/Hoover, Alabama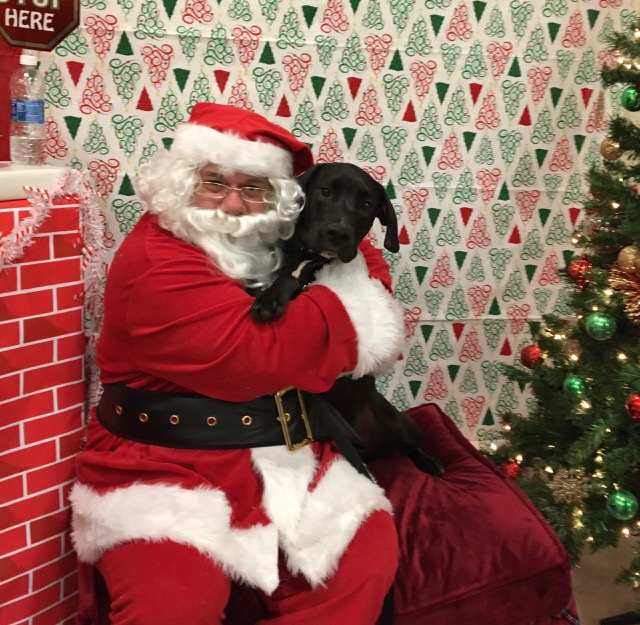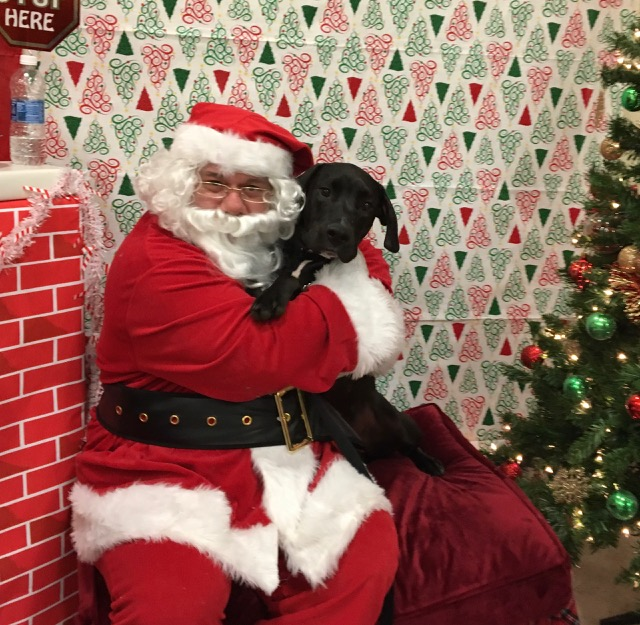 CHIP
A rescue, Chip moved into his new home and found a coffee table to sleep on, food on the dining table to eat and furniture to chew on. And he couldn't be loved any more.
Yukiko Woods/Spring Hill, Florida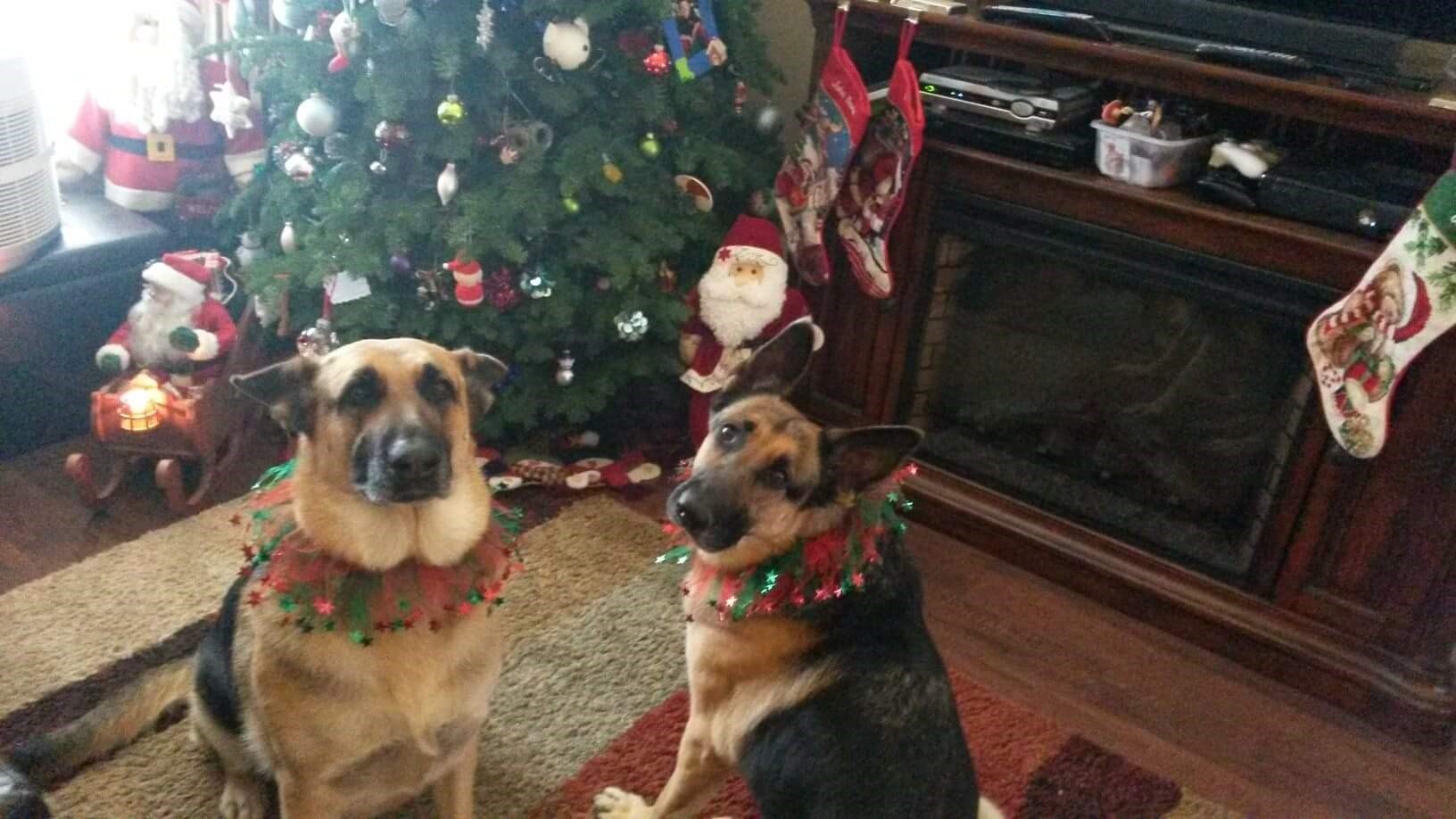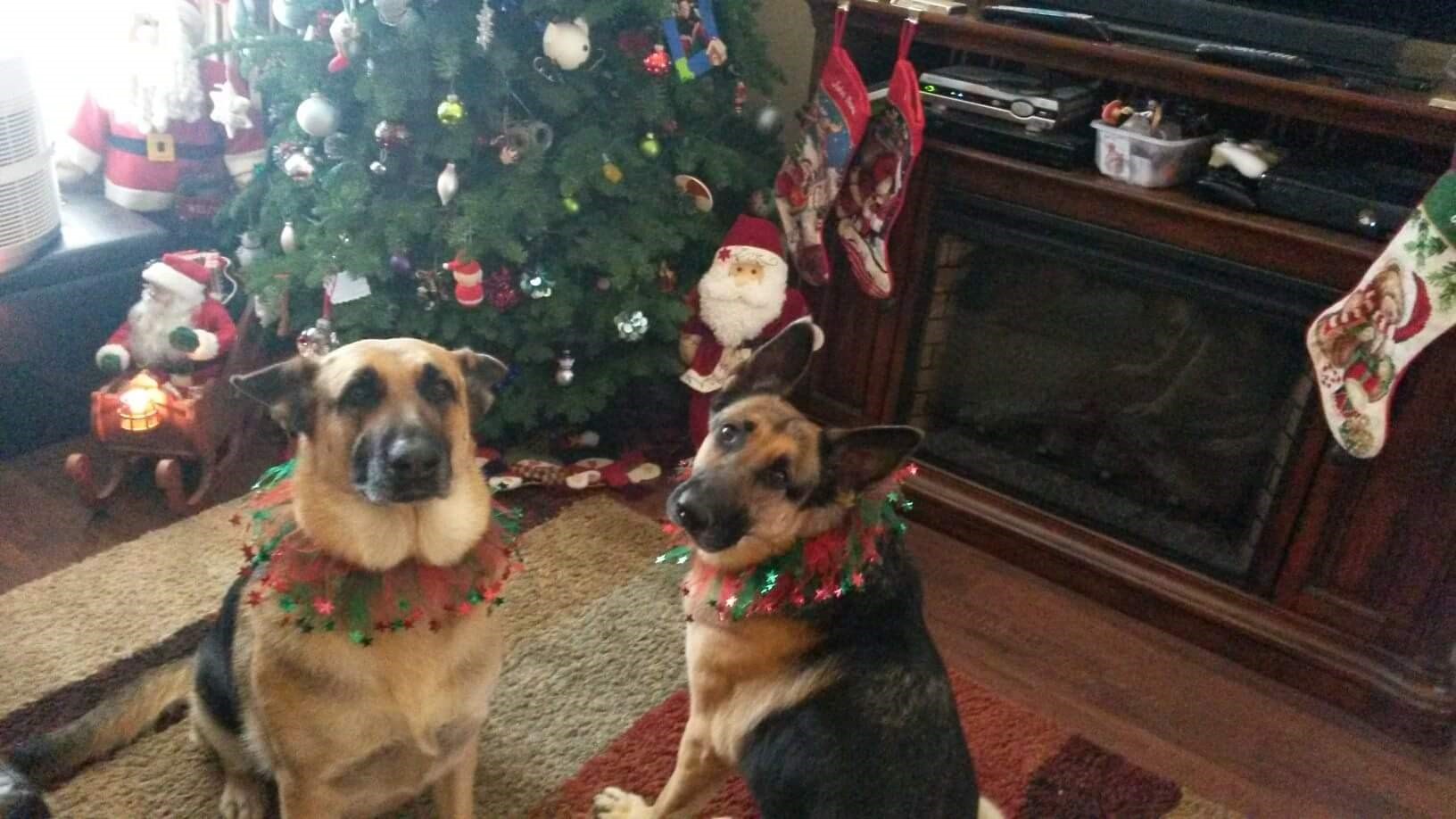 IZZY AND GRETCHEN
This pair loves to put on their holiday finery to celebrate Christmas. Izzy and Gretchen were rescued from a bad situation. Since then, they have brought nothing but love to their forever family.
Kristin Darnell/Bessemer, Alabama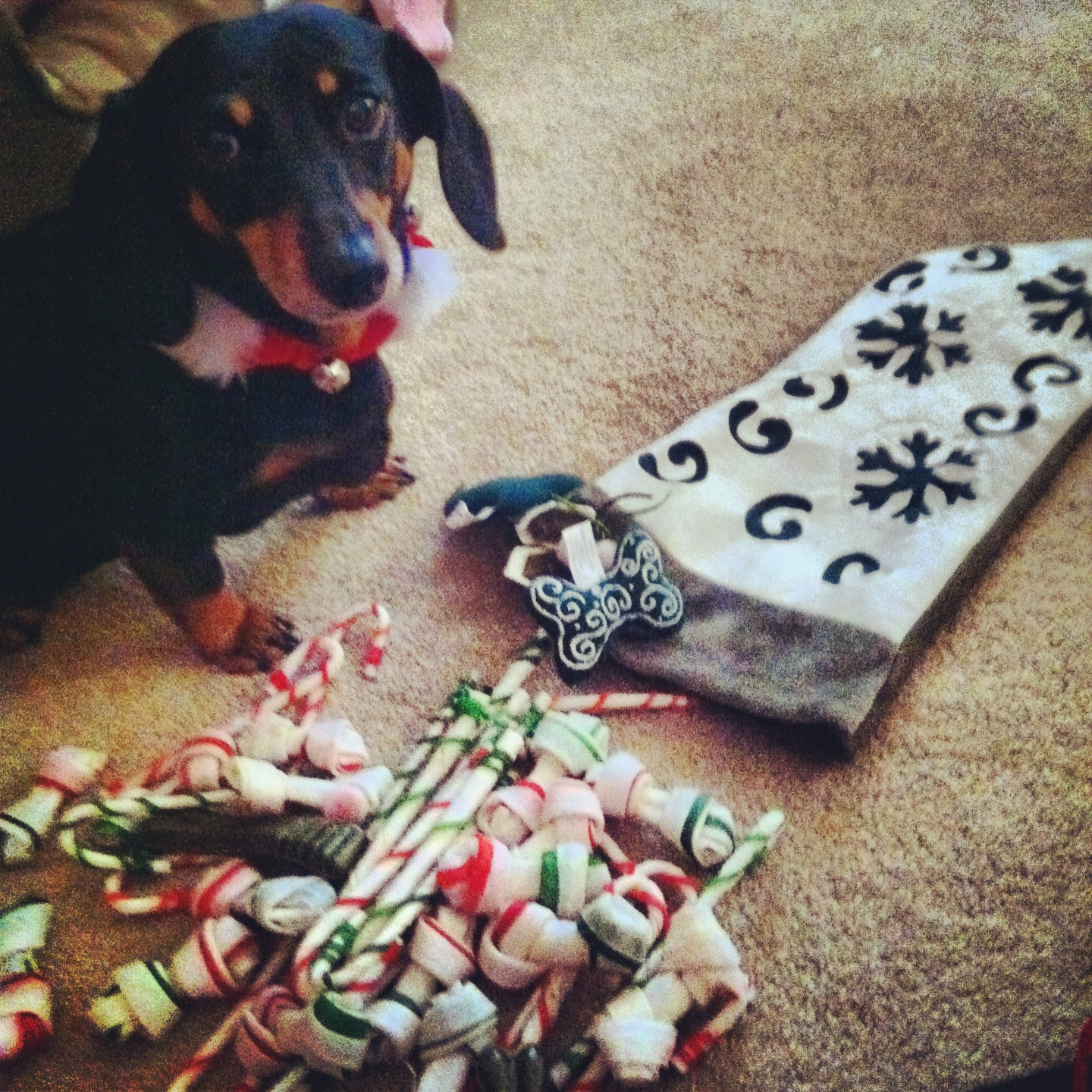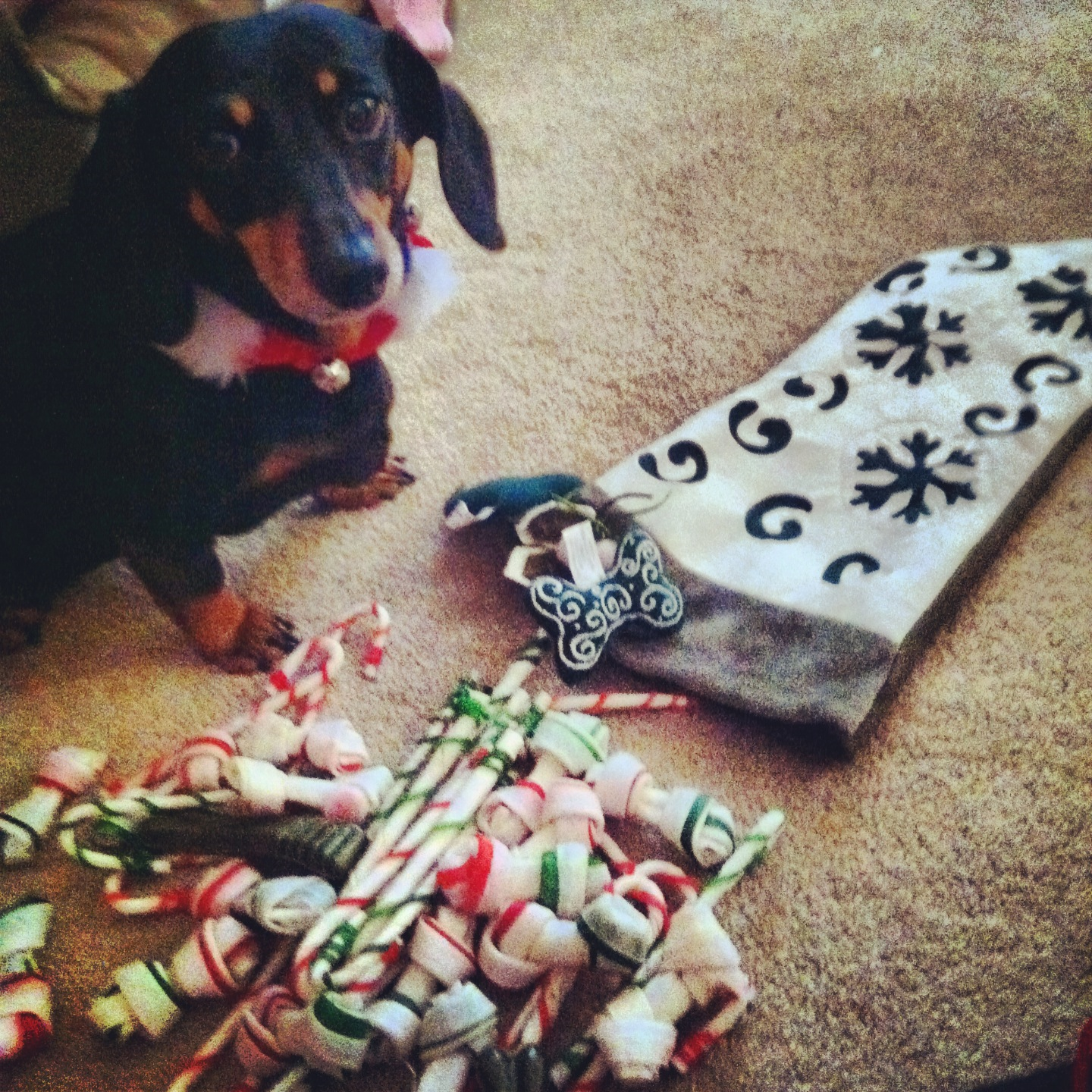 MILLIE
Ruh-roh. Millie has discovered candy under the Christmas tree. A rescue as a pup, this 12-year-old Dachshund has been the perfect sidekick ever since.
Cassy Turner/Huntsville, Alabama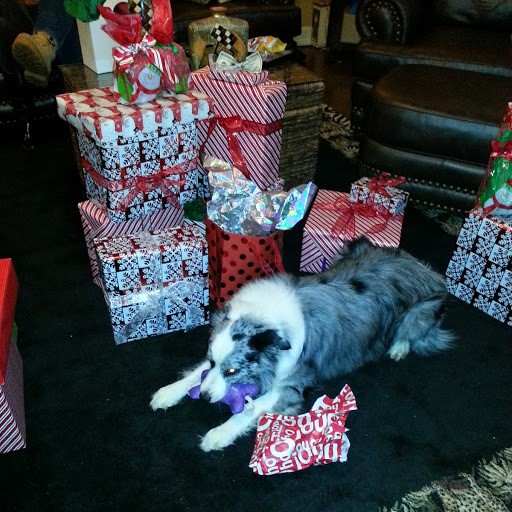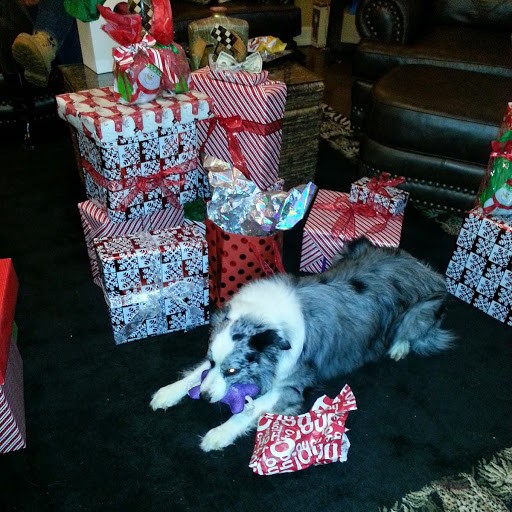 SMOKEY
Smokey is a sweet, loyal herding dog who loves his family – especially his little human sister, Eisley Grace.
Kenneth Henry/Memphis, Tennessee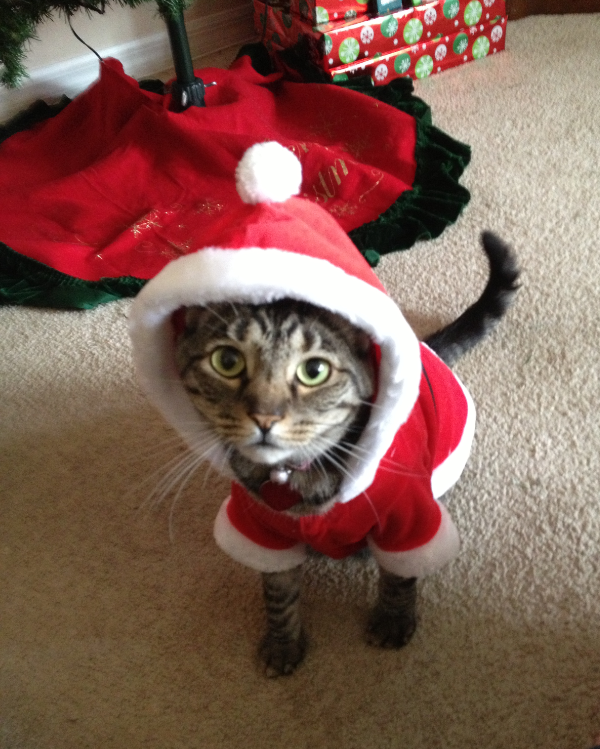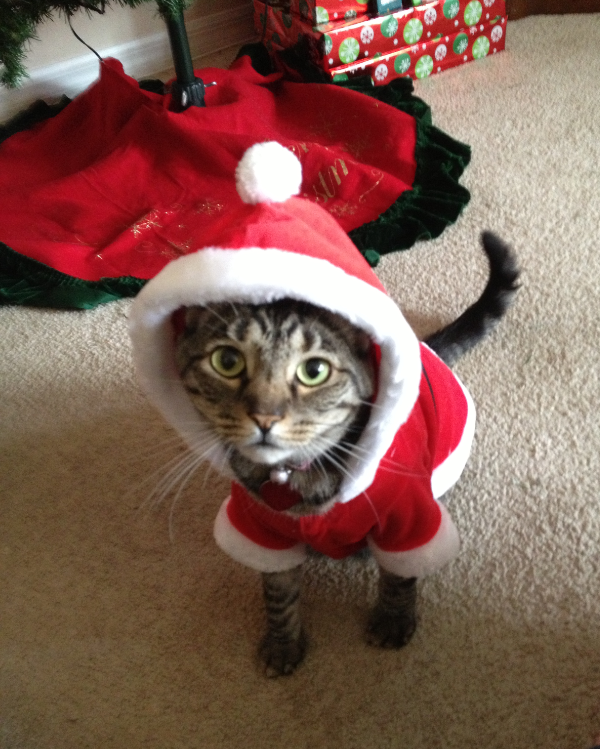 MIRANDA
Even living in Florida, Miranda loves to don her Santa outfit this time of year. If she's a good girl, she knows she'll get a stocking full of new toys and a bowl of milk from the guy in the red suit.
Lori Wolfe/Jacksonville, Florida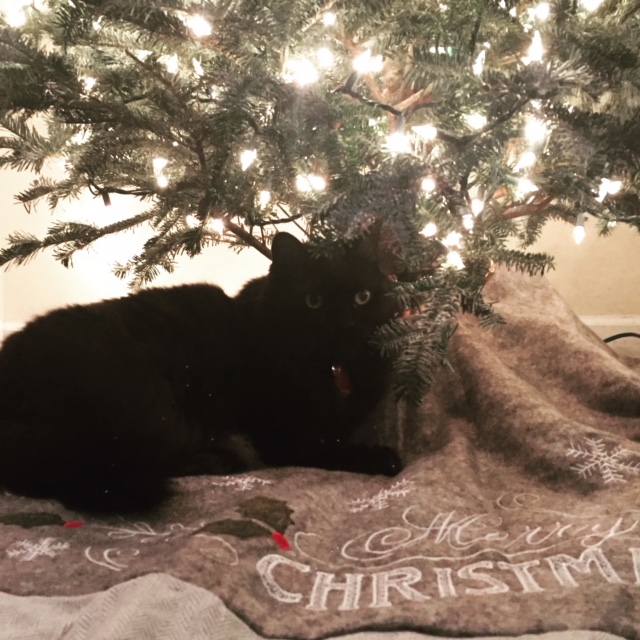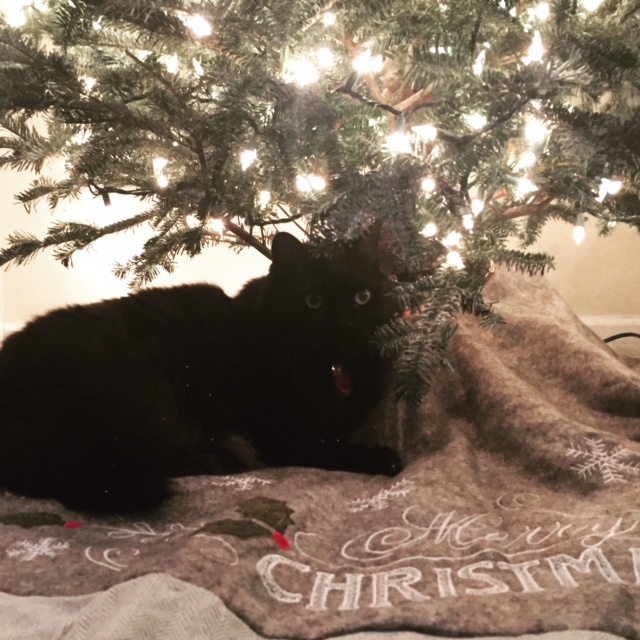 MAGIC
Magic was rescued just before Christmas as a 2-month-old, when his litter was found in a dumpster. For the past 13 years, he's celebrated the holiday near the Christmas tree. It's the perfect spot.
Gwen Youngblood/Birmingham, Alabama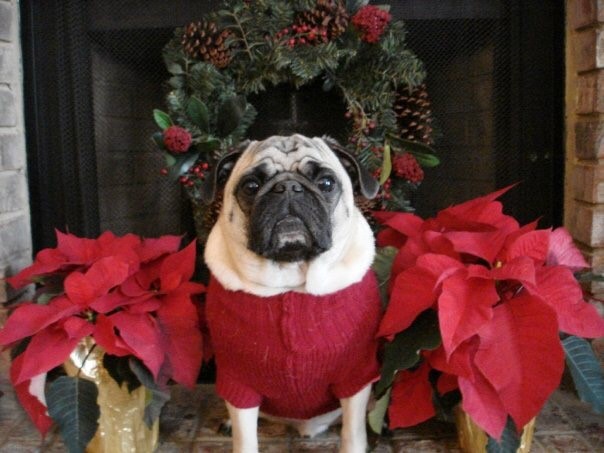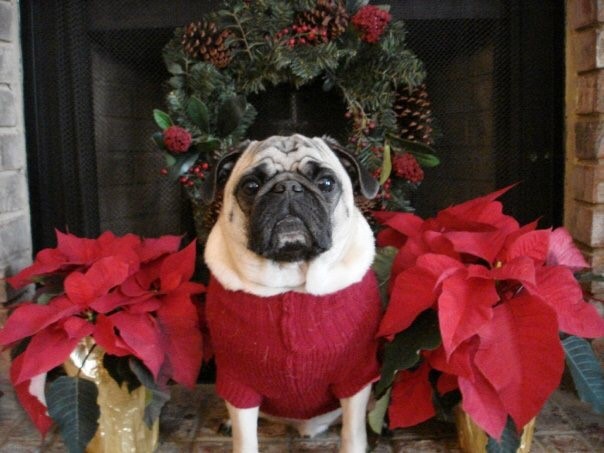 WINSTON
Bah, hum-pug? OK, Winston's not so happy in the sweater. Once it's off, he can focus on the meaning of the season: The stocking full of treats.
Allison Sullivan/Hoover, Alabama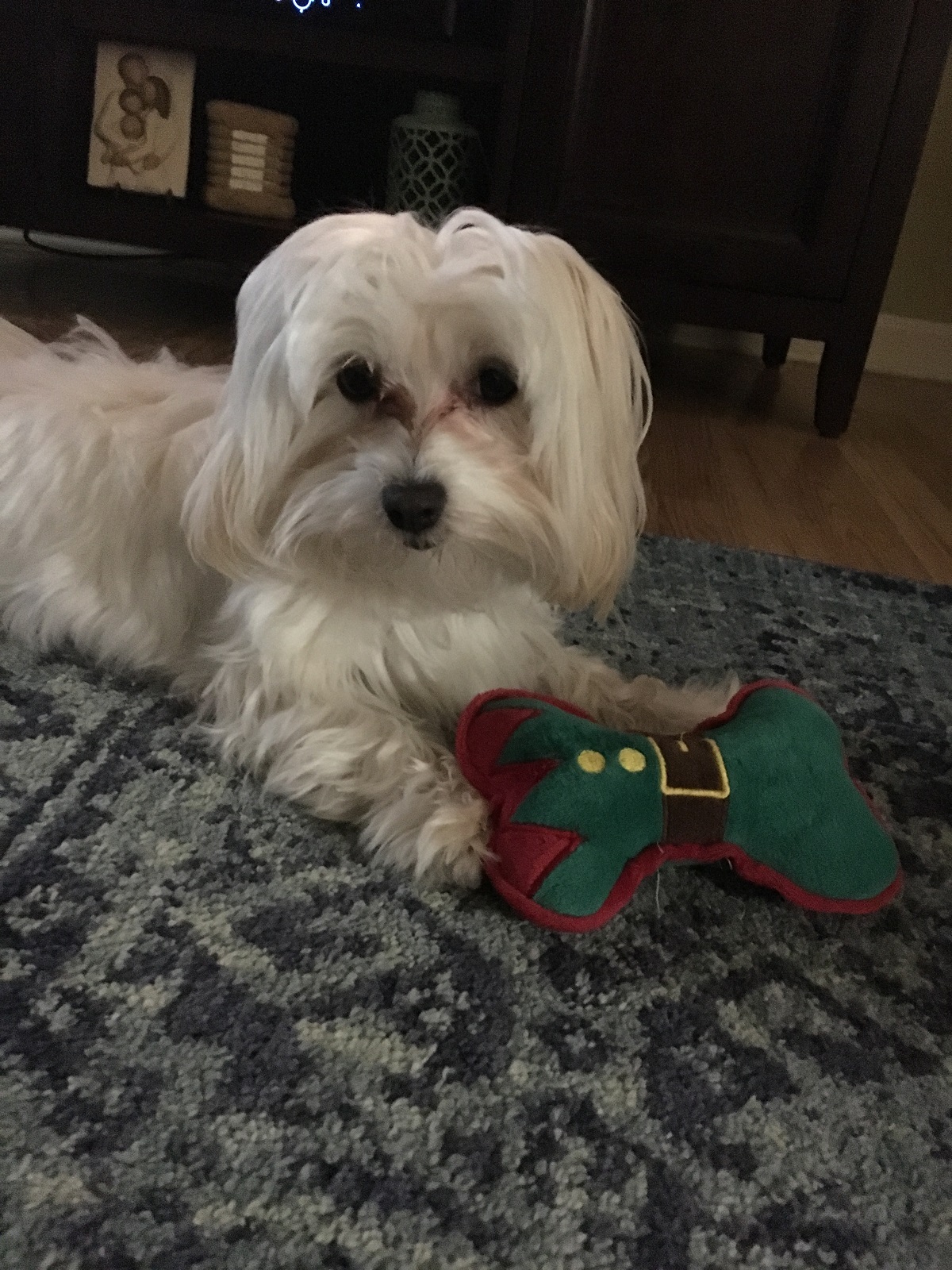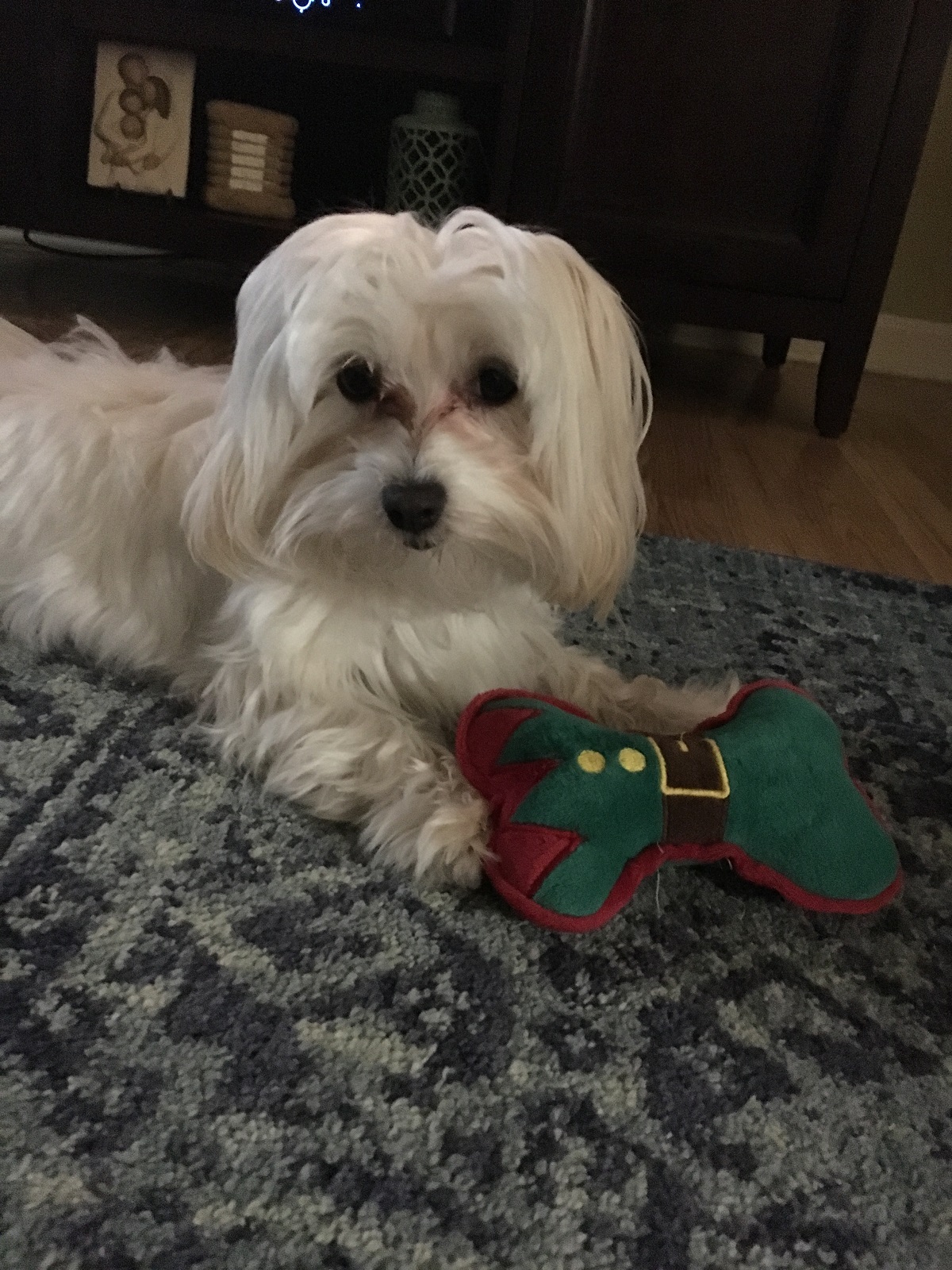 SAYLOR
Saylor is soooo ready for Santa, but, until then, she's keeping Momma busy.
Stephanie Turner/Ripley, Tennessee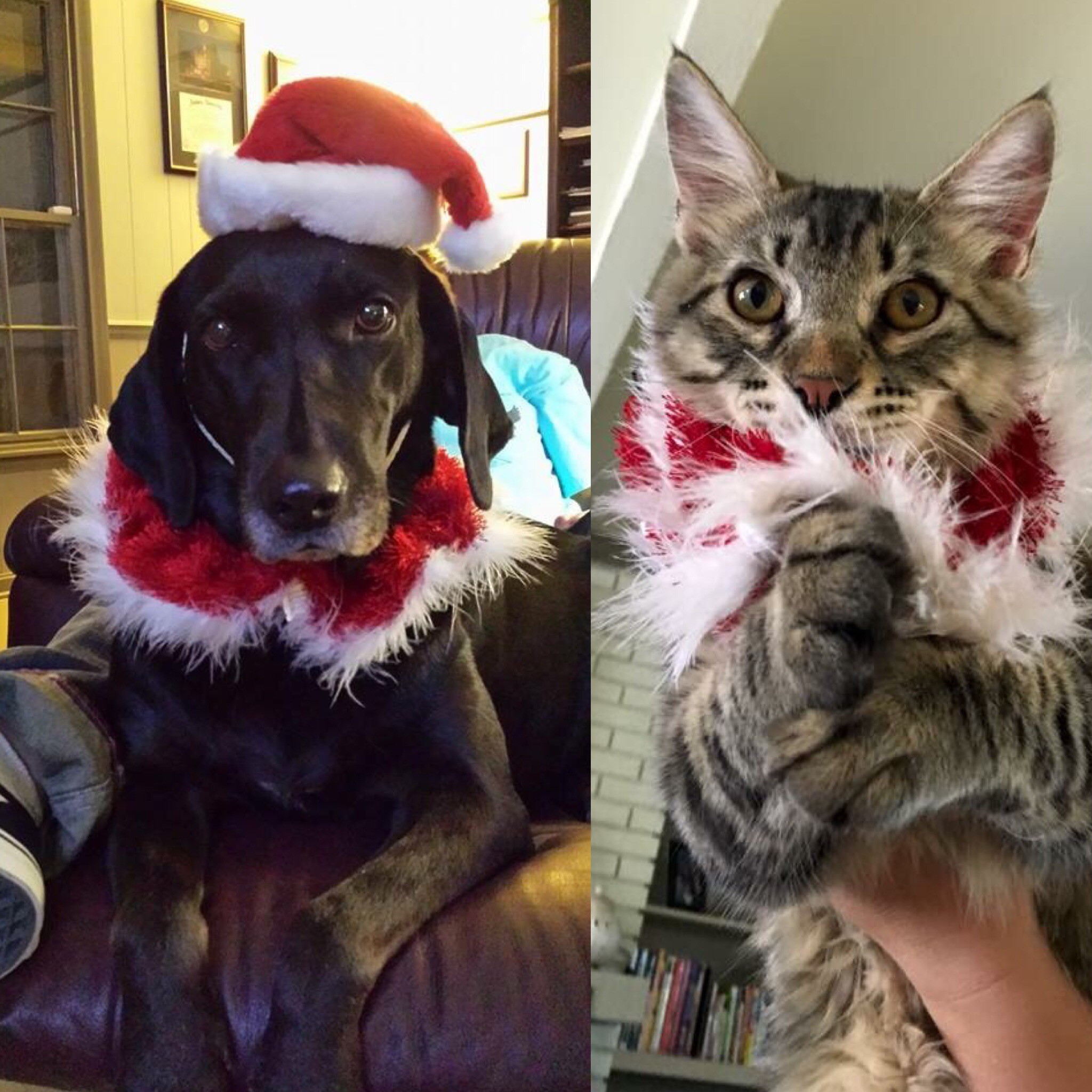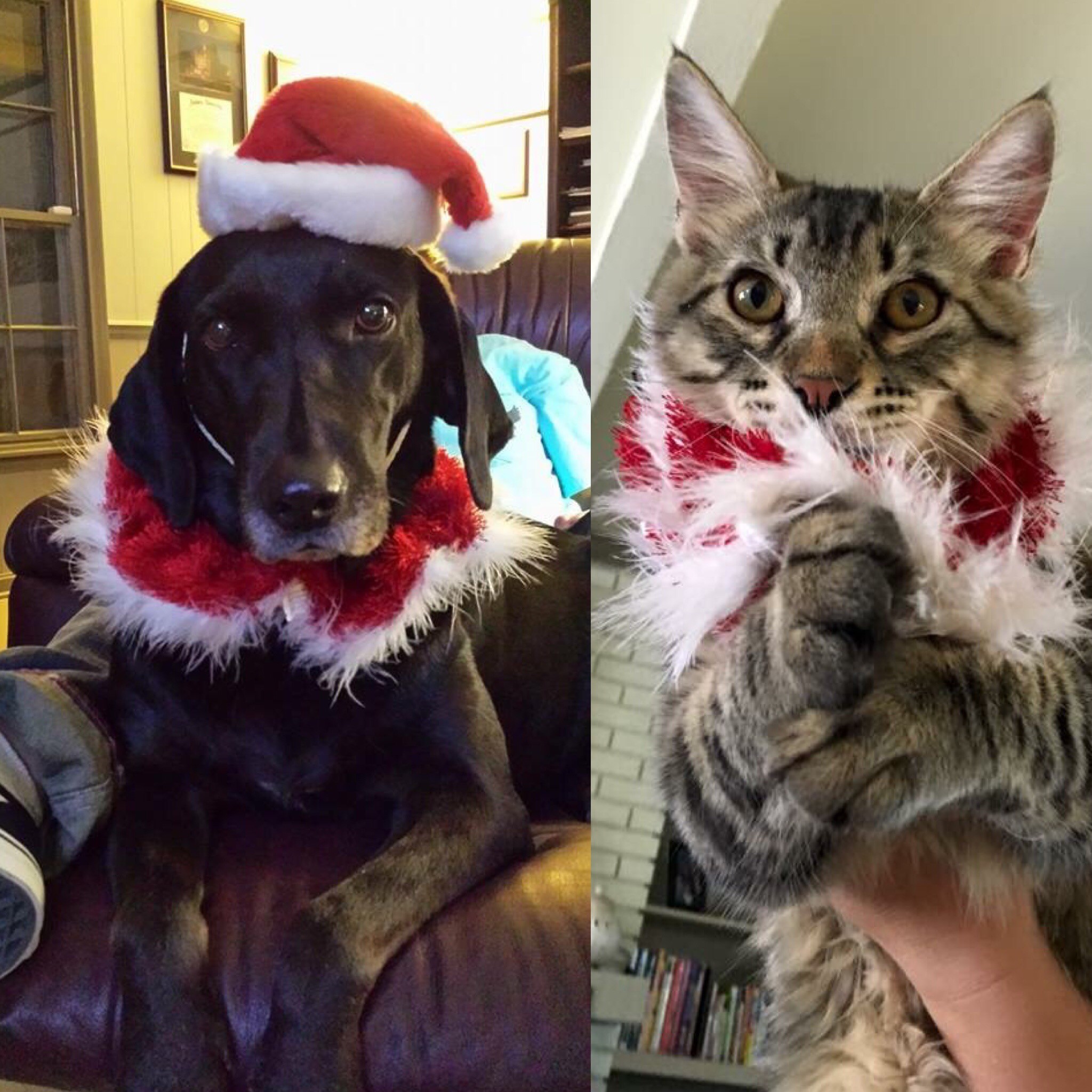 DORY AND ASHER
Dory, the Lab, loves to go on walks, bark at squirrels and dig holes. Asher, a Maine Coon, is a big cat at 17 pounds, but small for his breed known as the gentle giants of domestic cats. The duo love to spend time together, especially this time of year.
Jennifer Snowden/Birmingham, Alabama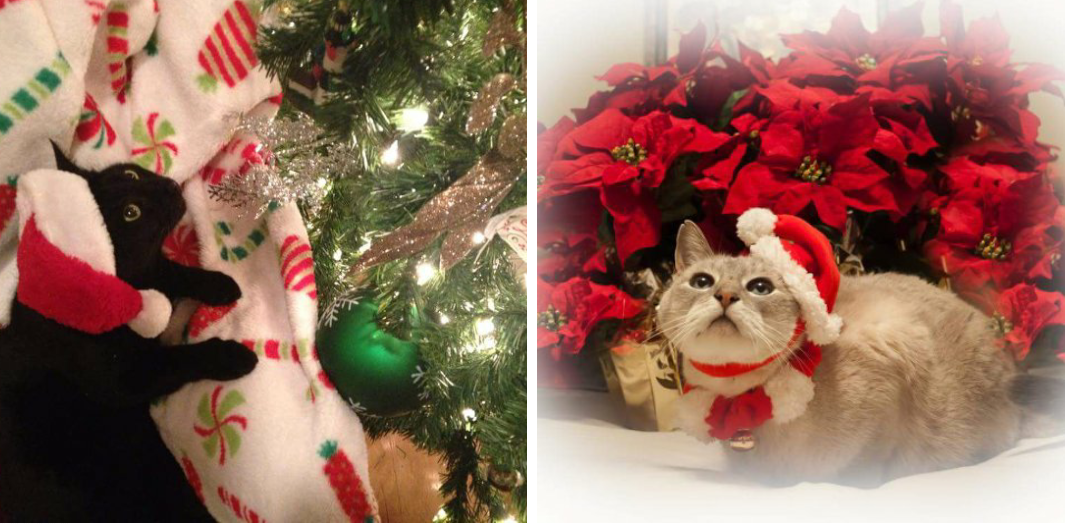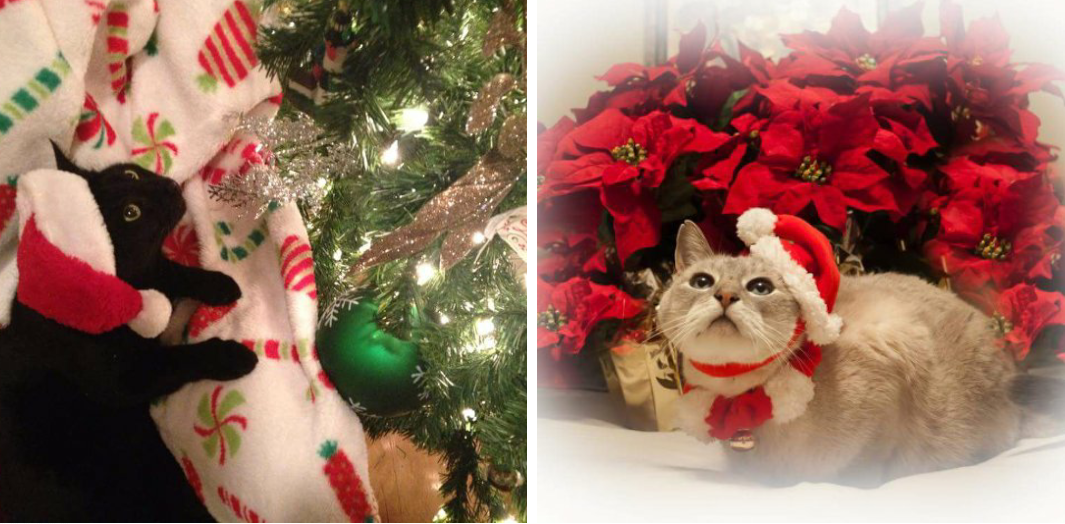 BAGHEERA AND HANNAH
These wonderful felines are primed and ready for a Gulf Coast Christmas.
Kelly Schultz/Mobile, Alabama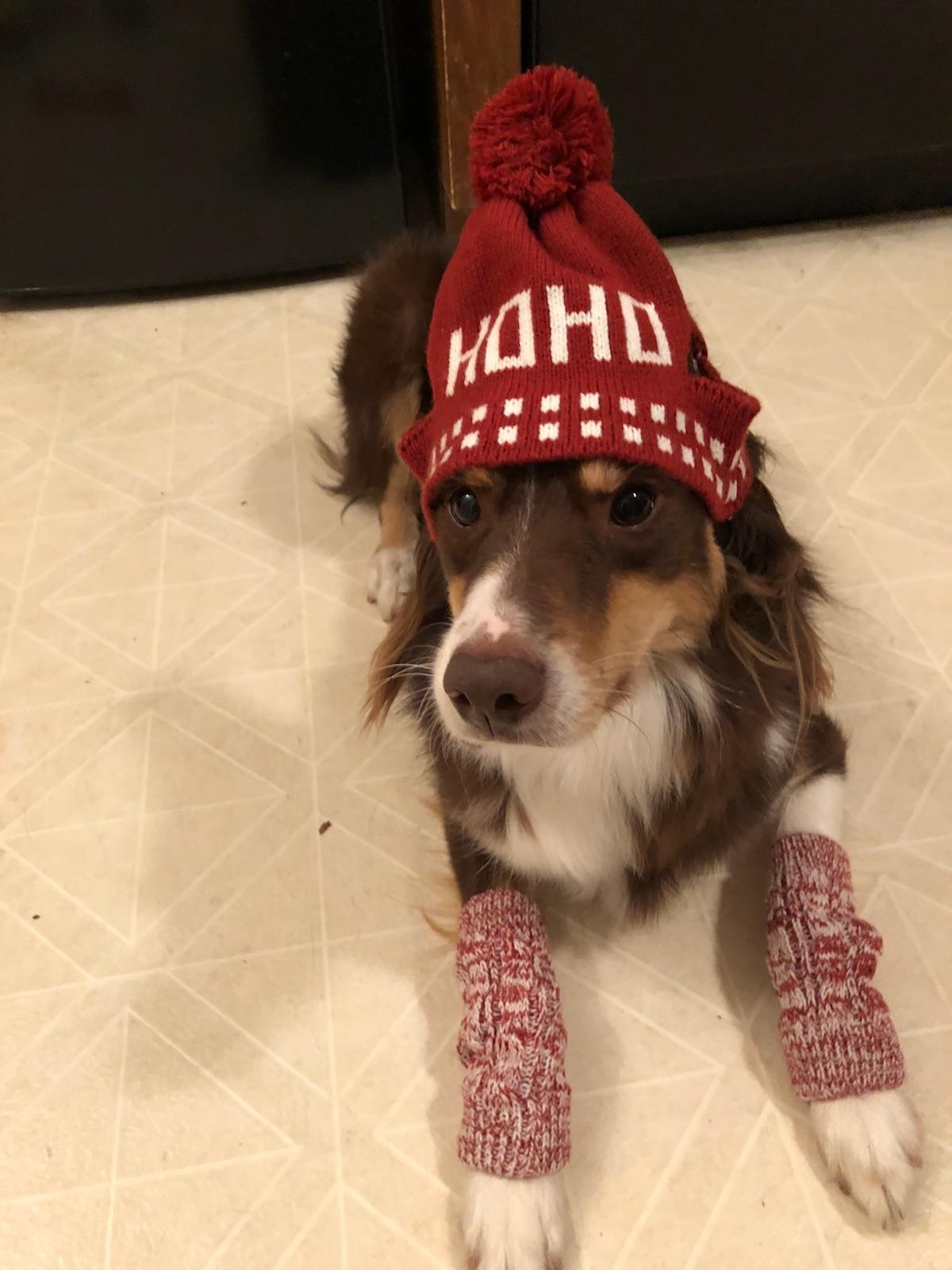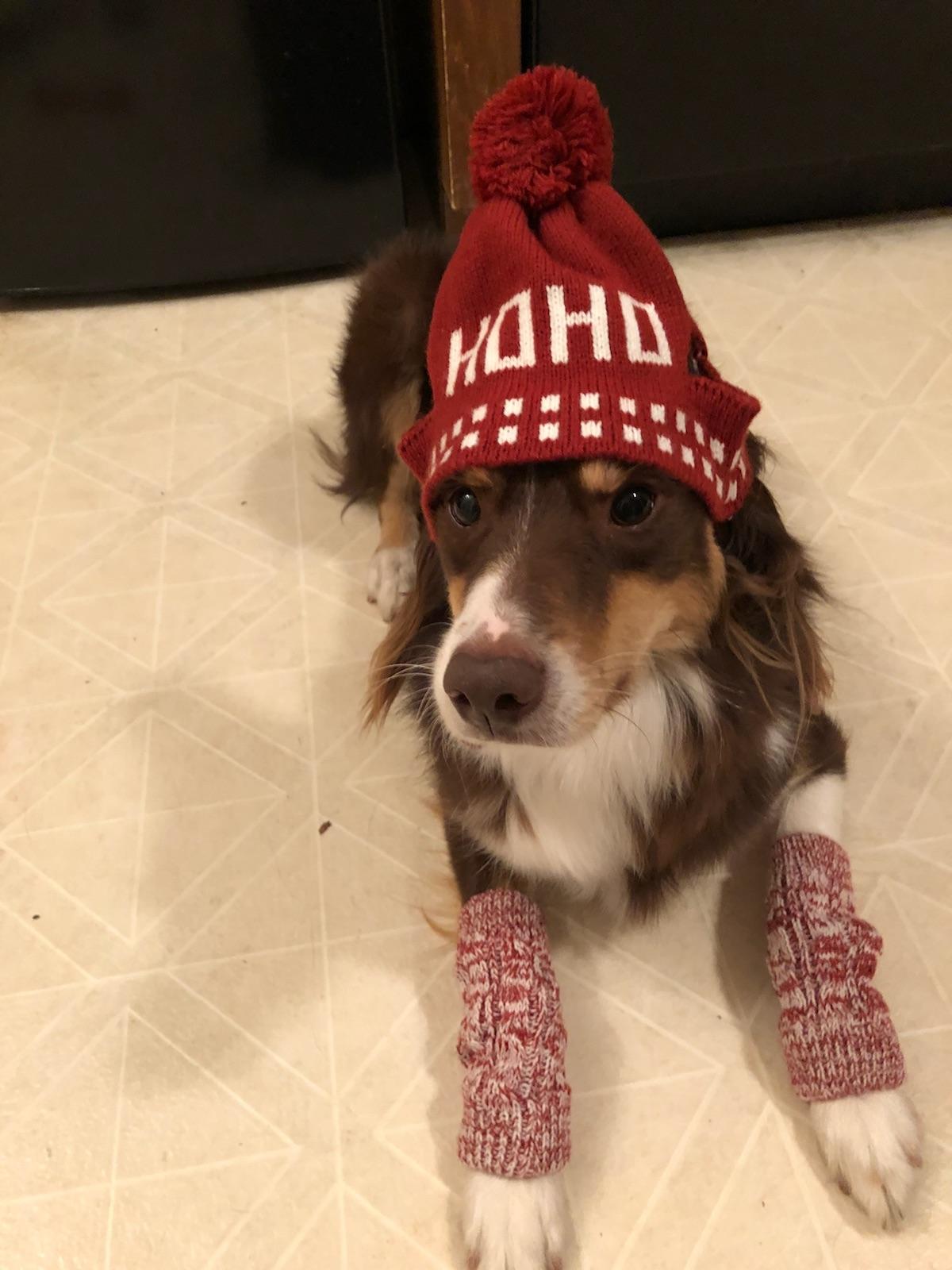 RHETT
With the cold weather arriving, Rhett's digging through his winter clothes to make sure he stays warm and snug for the holidays.
Alex Greenway/Murfreesboro, Tennessee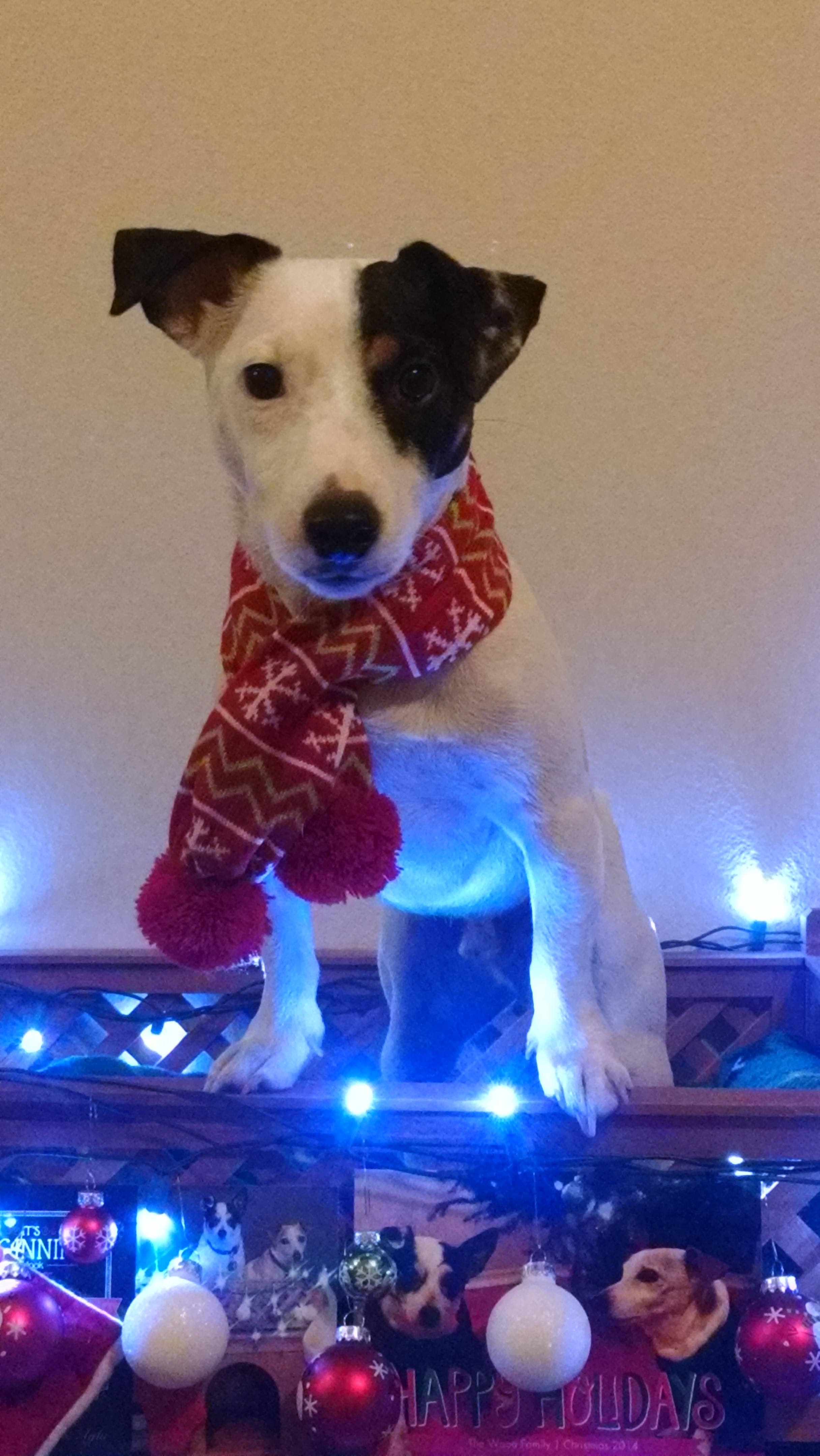 LOKI
Hey? Is it Christmas morning yet? Loki is dressed and ready for Santa. Presents, anyone?
Barrie Wood/Orlando/Florida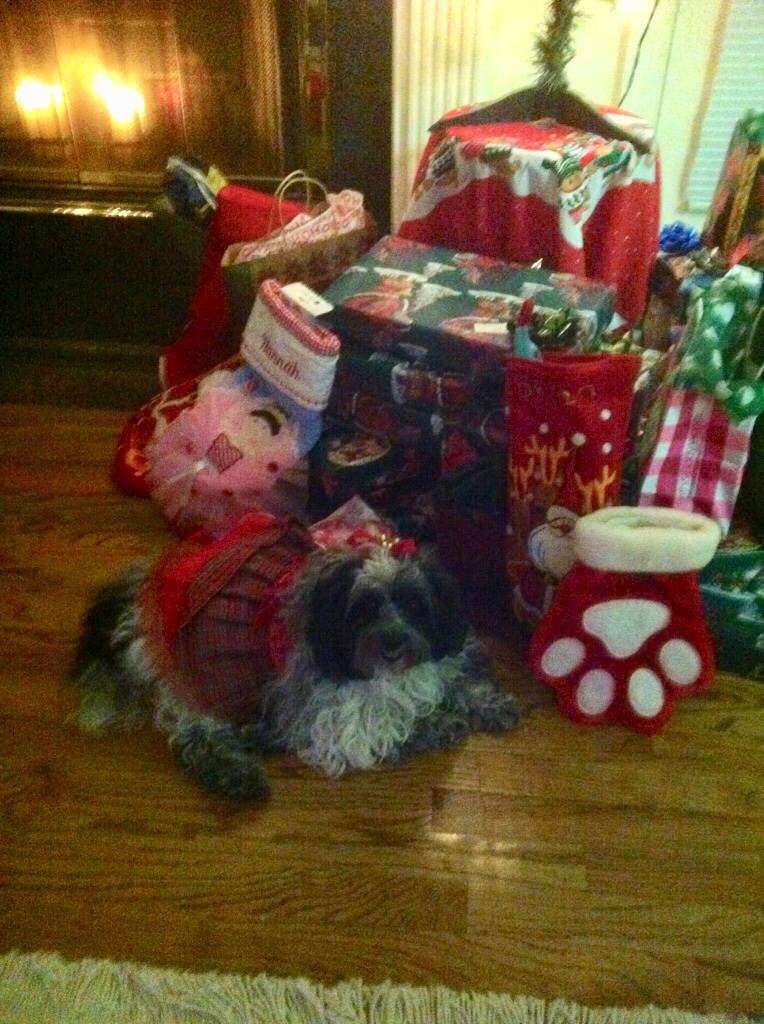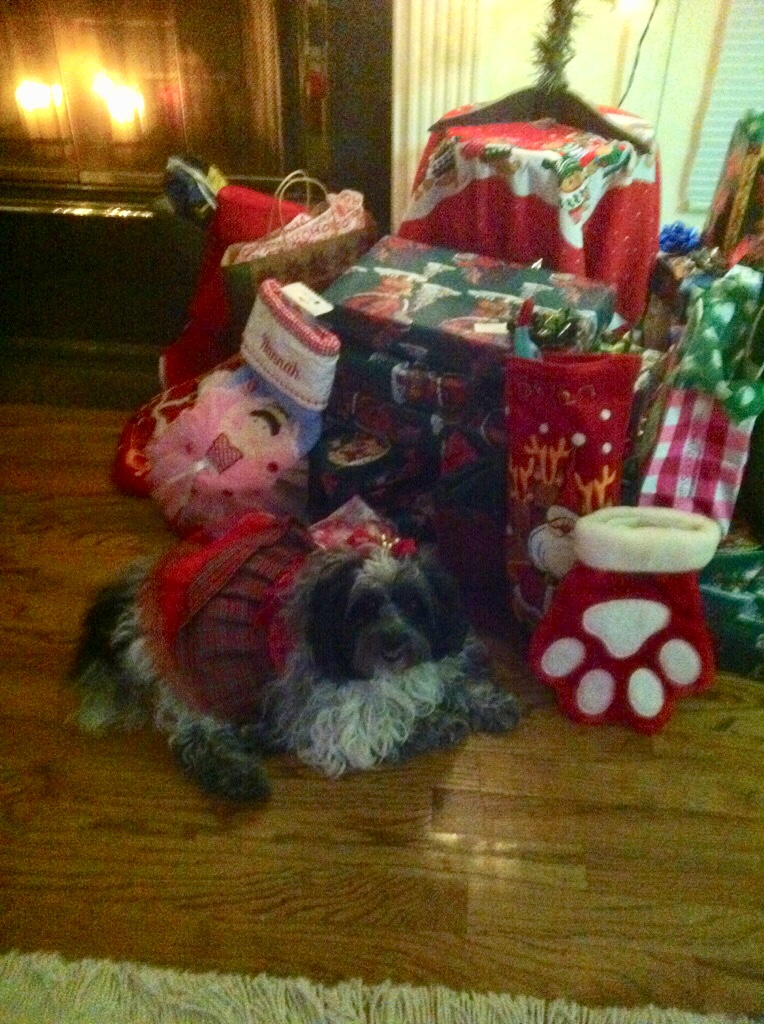 MOLLY
This adorable Maltipoo was rescued from a puppy mill. Safe and sound at her forever home, she's waiting patiently for Santa's arrival.
Pamela Kline/Gardendale, Alabama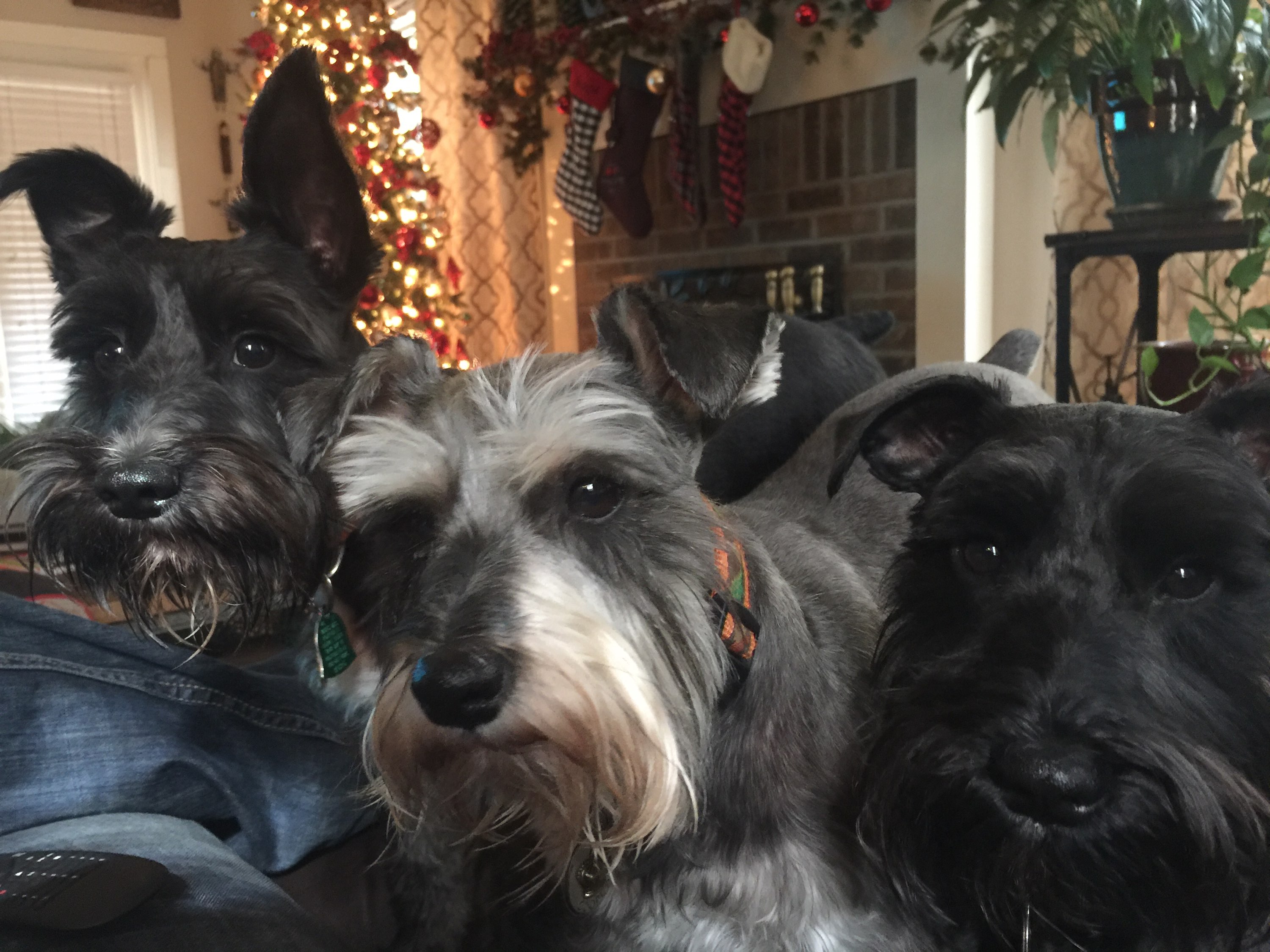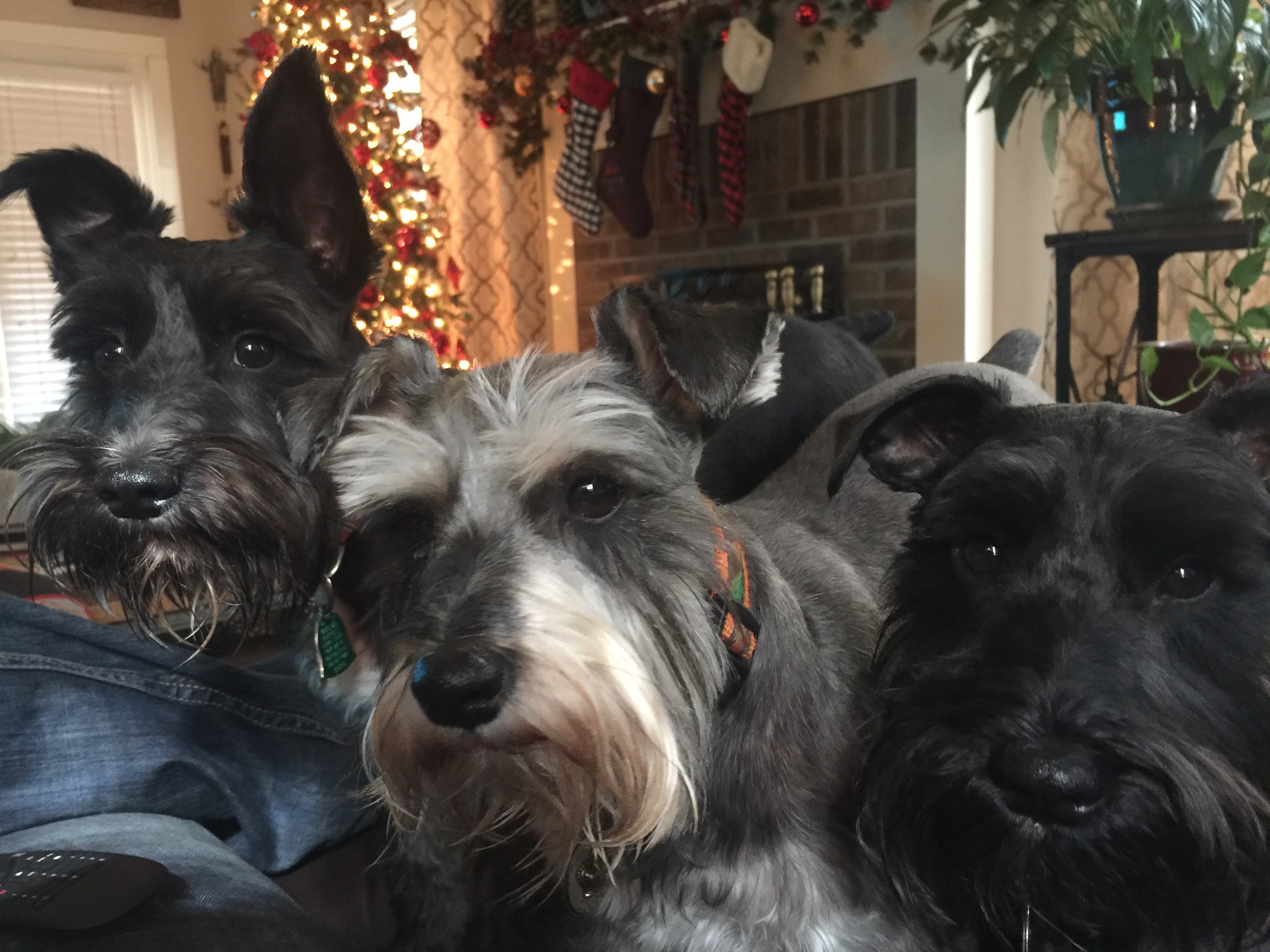 JENKINS, COOPER AND FINN
This trio of miniature Schnauzers loves the excitement of Christmas, especially riding in the car looking at lights. Then again, they're just as good hanging out by the tree at home.
Lamar Jeffries/Birmingham, Alabama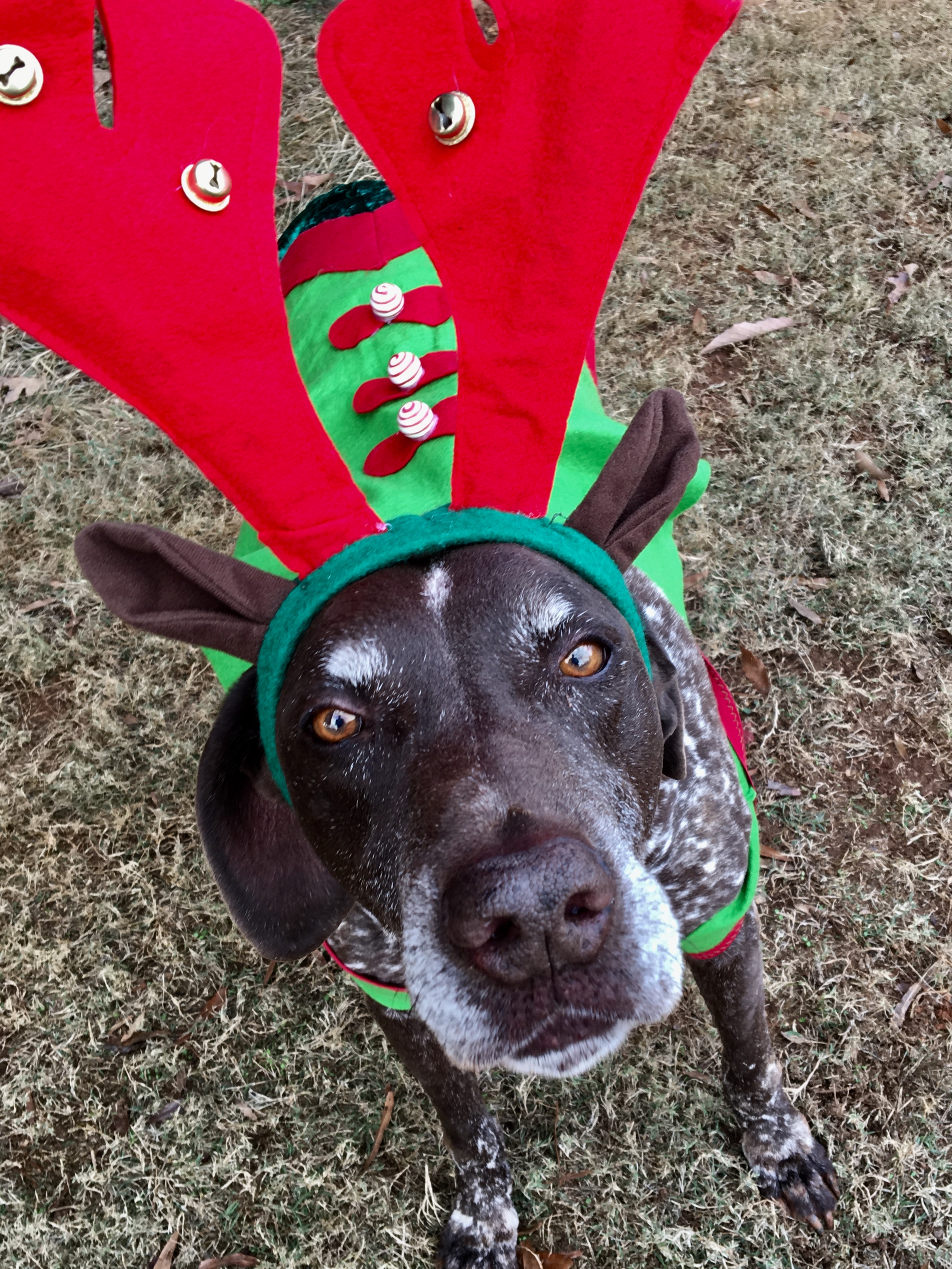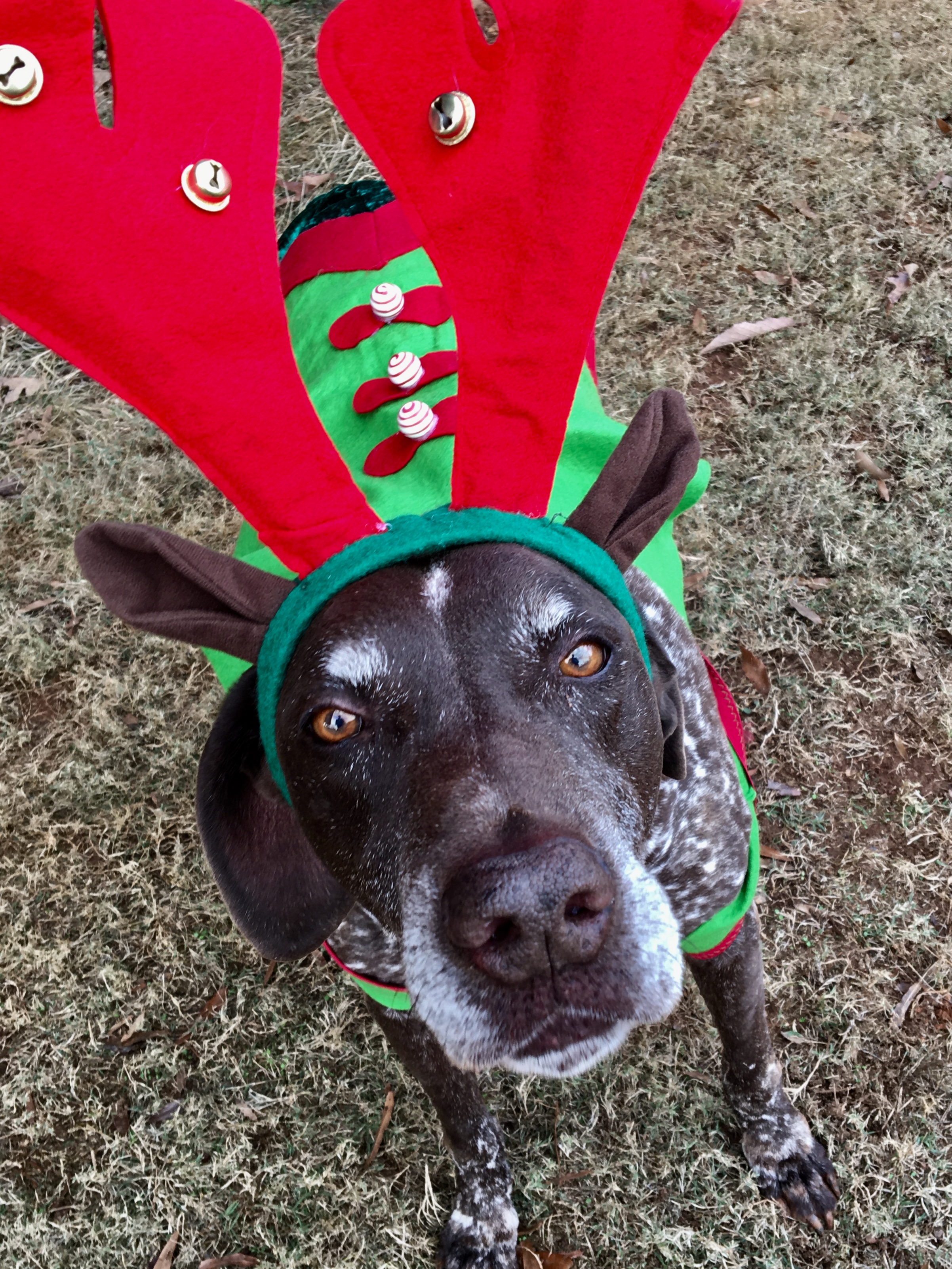 CHACO
Chaco has a heart of gold, matching his golden eyes. He's gentle, fun and a constant shadow of his owner. Now 12, he hasn't slowed down yet. In fact, he's still as playful as a pup.
Laura Almond/Hoover, Alabama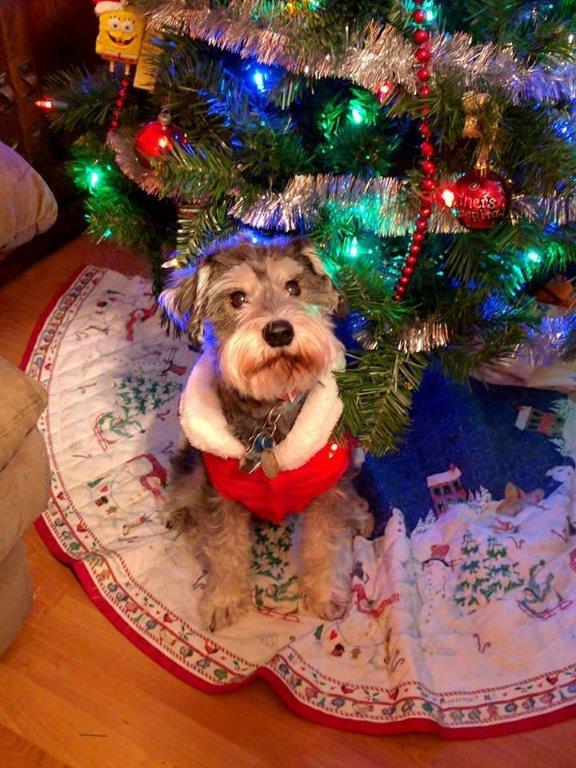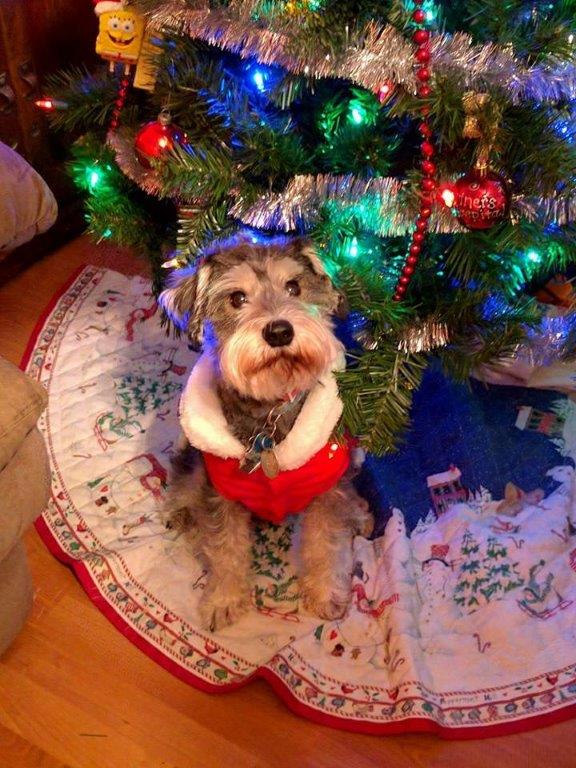 GUS
Each Christmas, this mini Schnauzer dressed up for the holidays to visit a local nursing home, where he would light up the faces of the residents. He was a great cuddler and a joy to be around. This will be the first Christmas without him, but his memory will endure forever.
Molly Muschong/Arnold, Missouri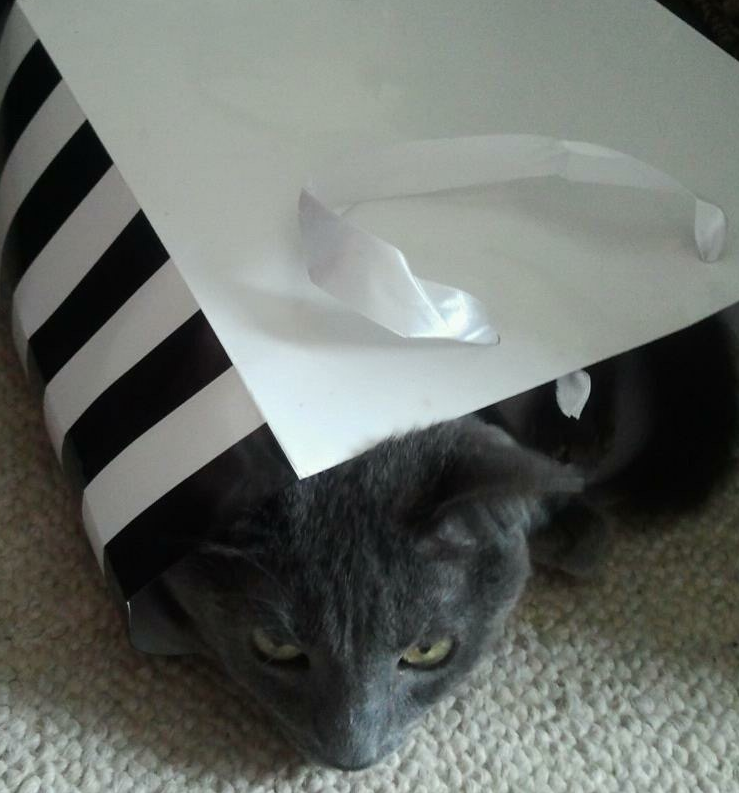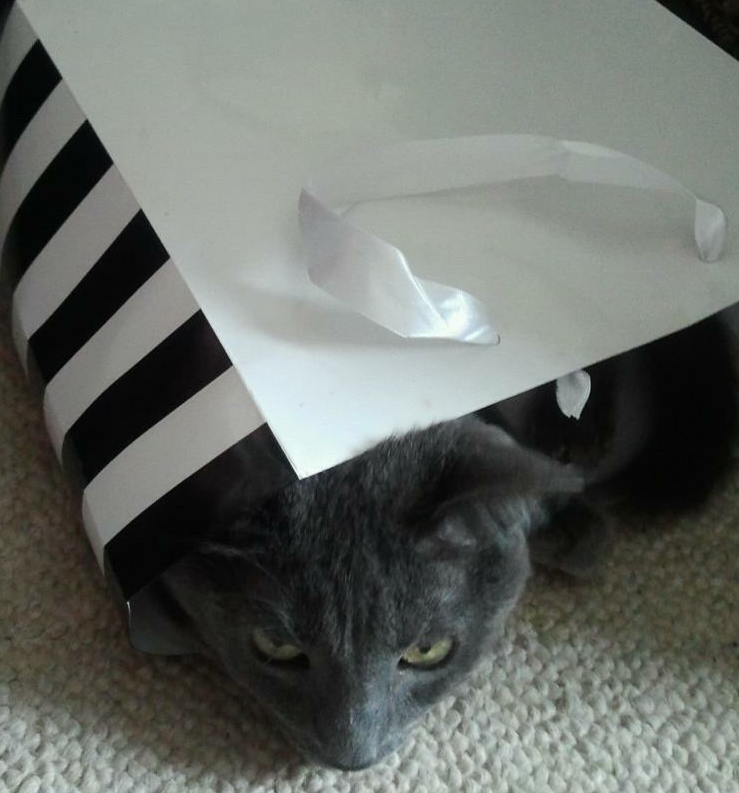 JUDE
A mixed Korat breed, Jude is crazy fun. He loves Halloween, but at Christmas he loves to help wrapping presents.
Amie Stout/Hoover, Alabama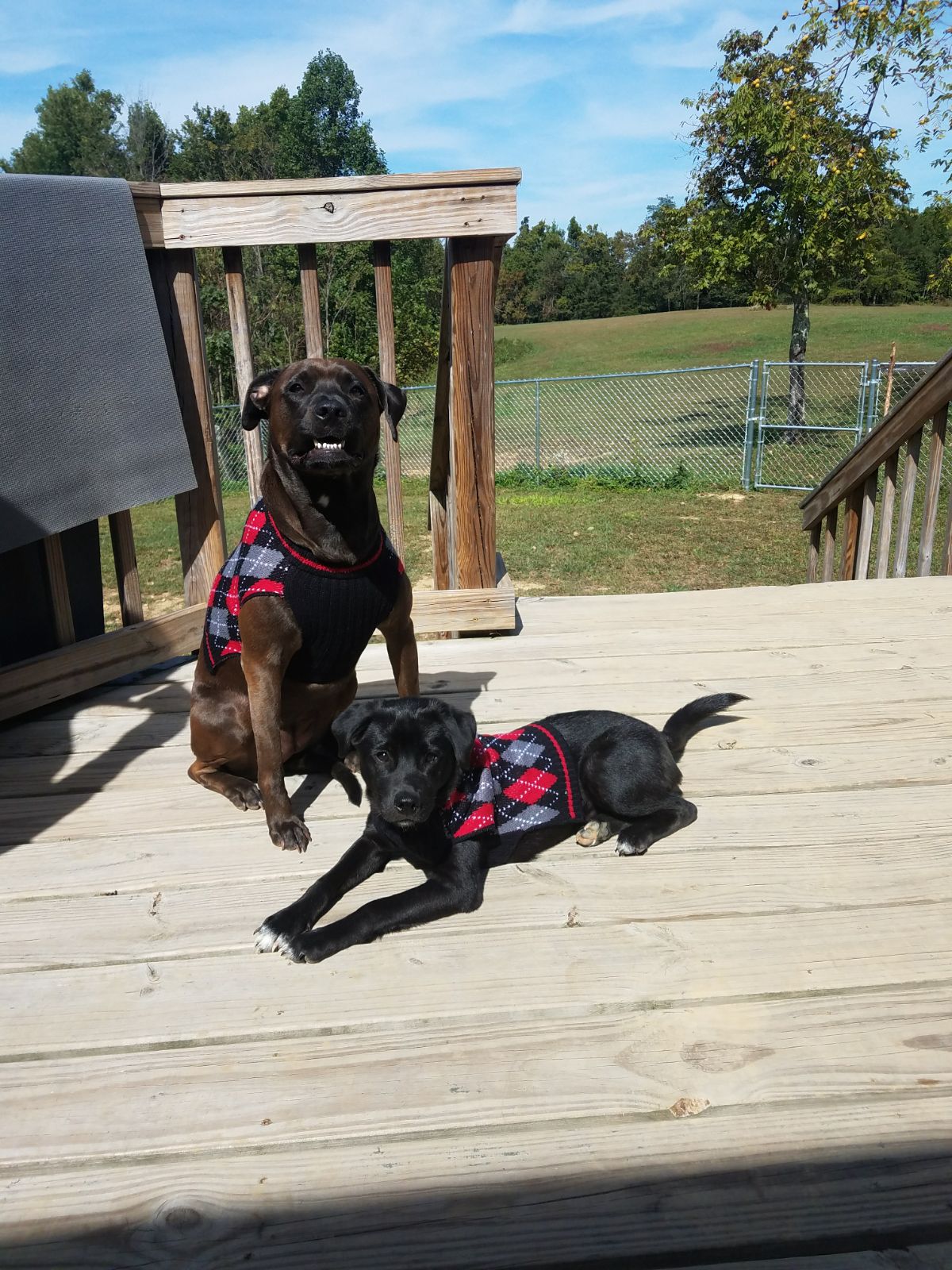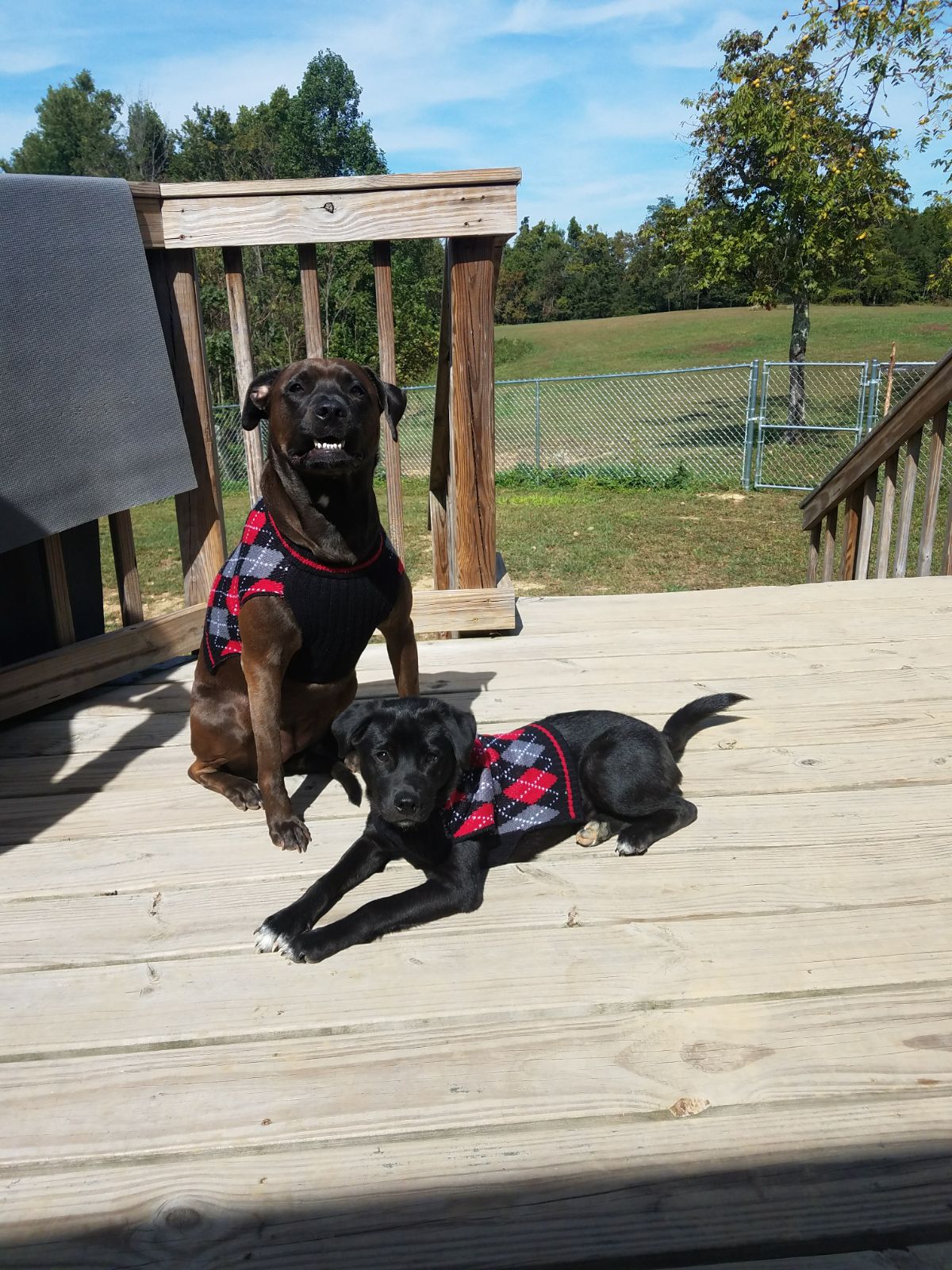 JAVA AND IVY
Java the Mutt and Ivy love their Christmas sweaters (although Java's face says otherwise). This cute pair loves to wrestle, fitting since Java's name was inspired by Star Wars and 5-month-old Ivy beat Parvo as a pup and has the battle scar to prove it.
Cameron Hare/Cookeville, Tennessee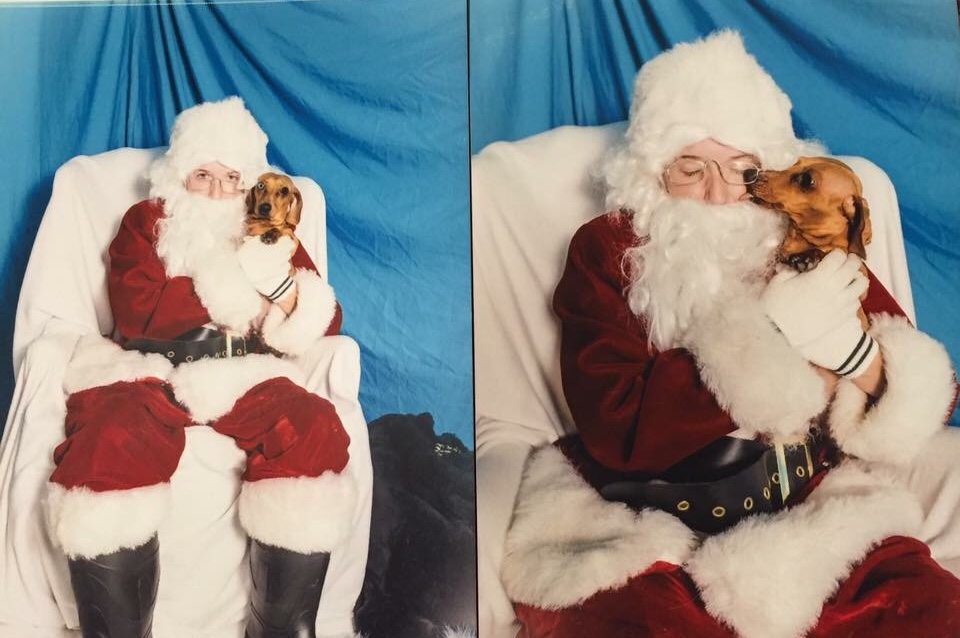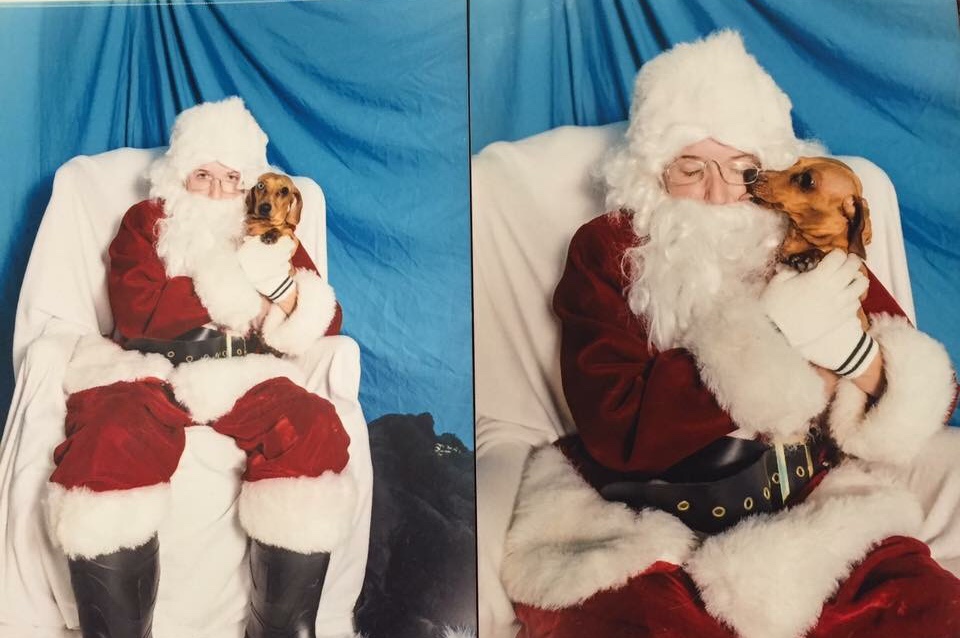 TRICE
A 7-year-old mini Dachshund, Trice loves presents and celebrating the season, but the visit to Santa is the highlight of the year.
Allison Marsigliano/Urbandale, Iowa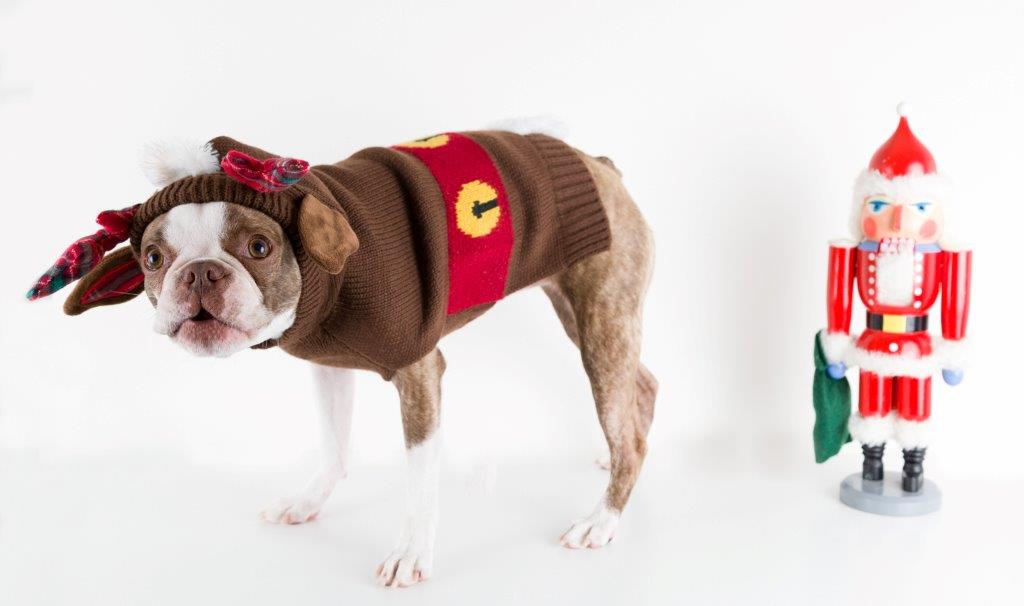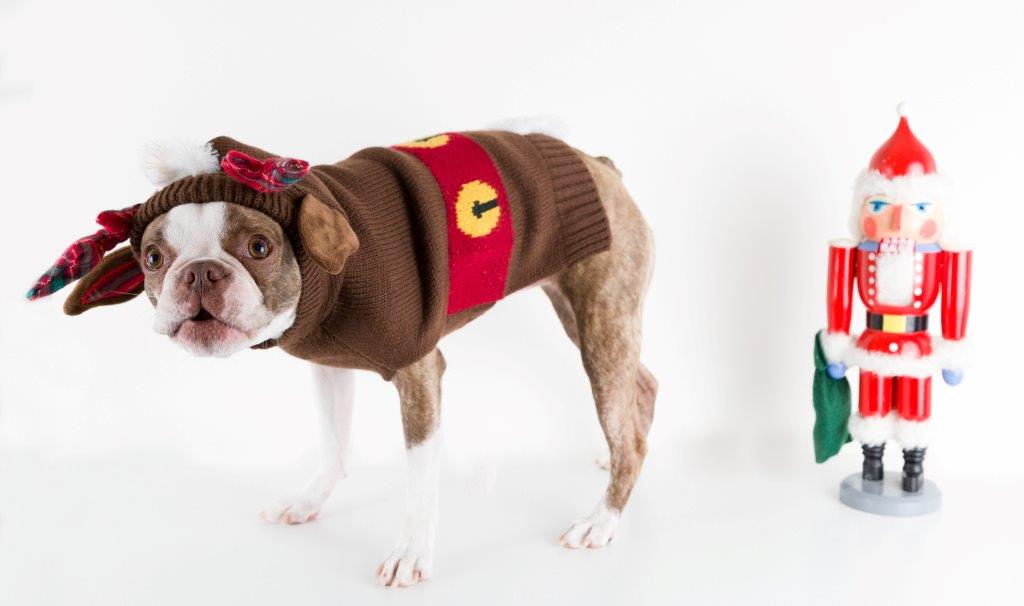 OLIVE
You know Dasher and Dancer, Prancer and Vixen, but do you recall the coolest reindeer of all? It's the loveable Olive, who is a joy to her family and a terror to a tennis ball when it's time to play chase.
Kathy Dye/Birmingham, Alabama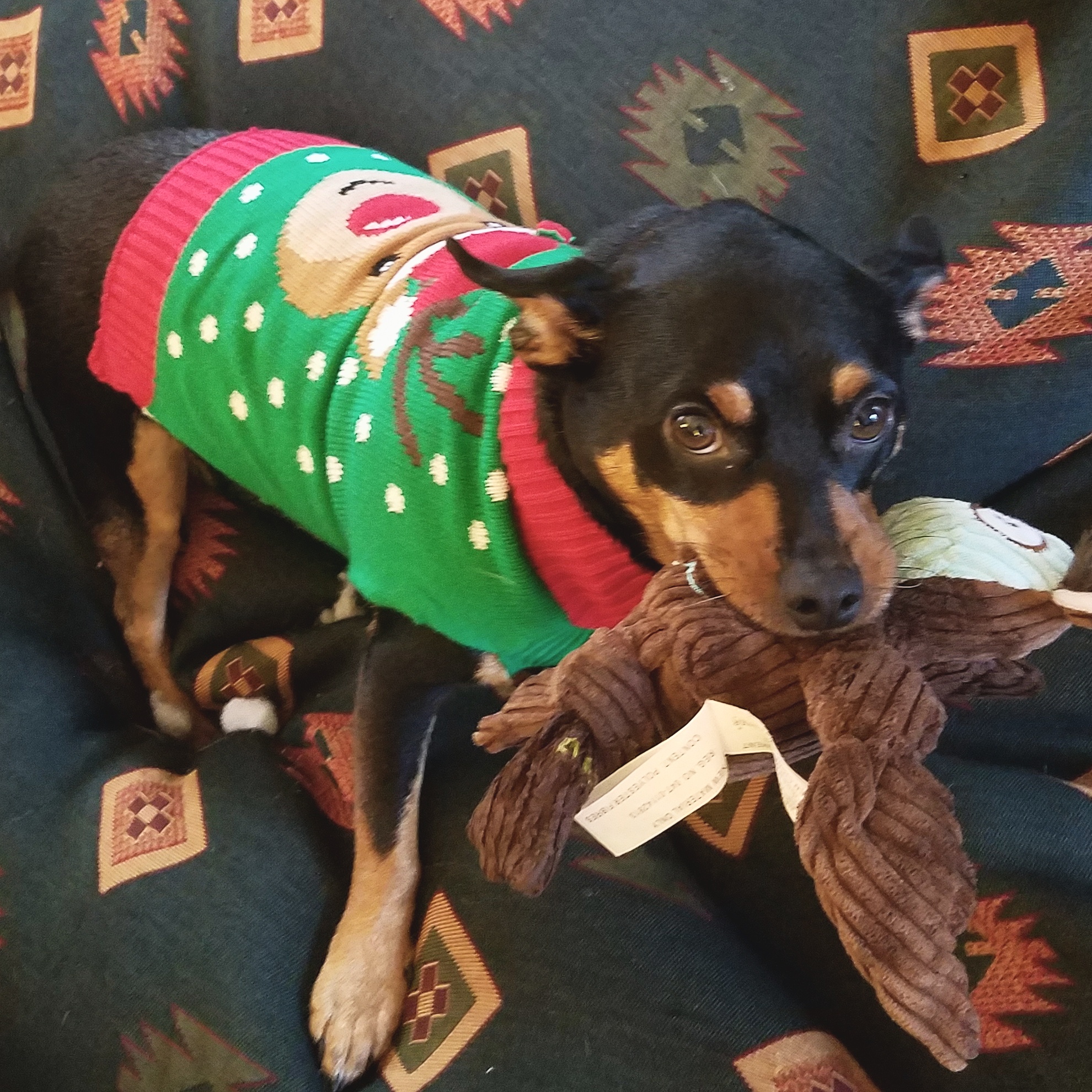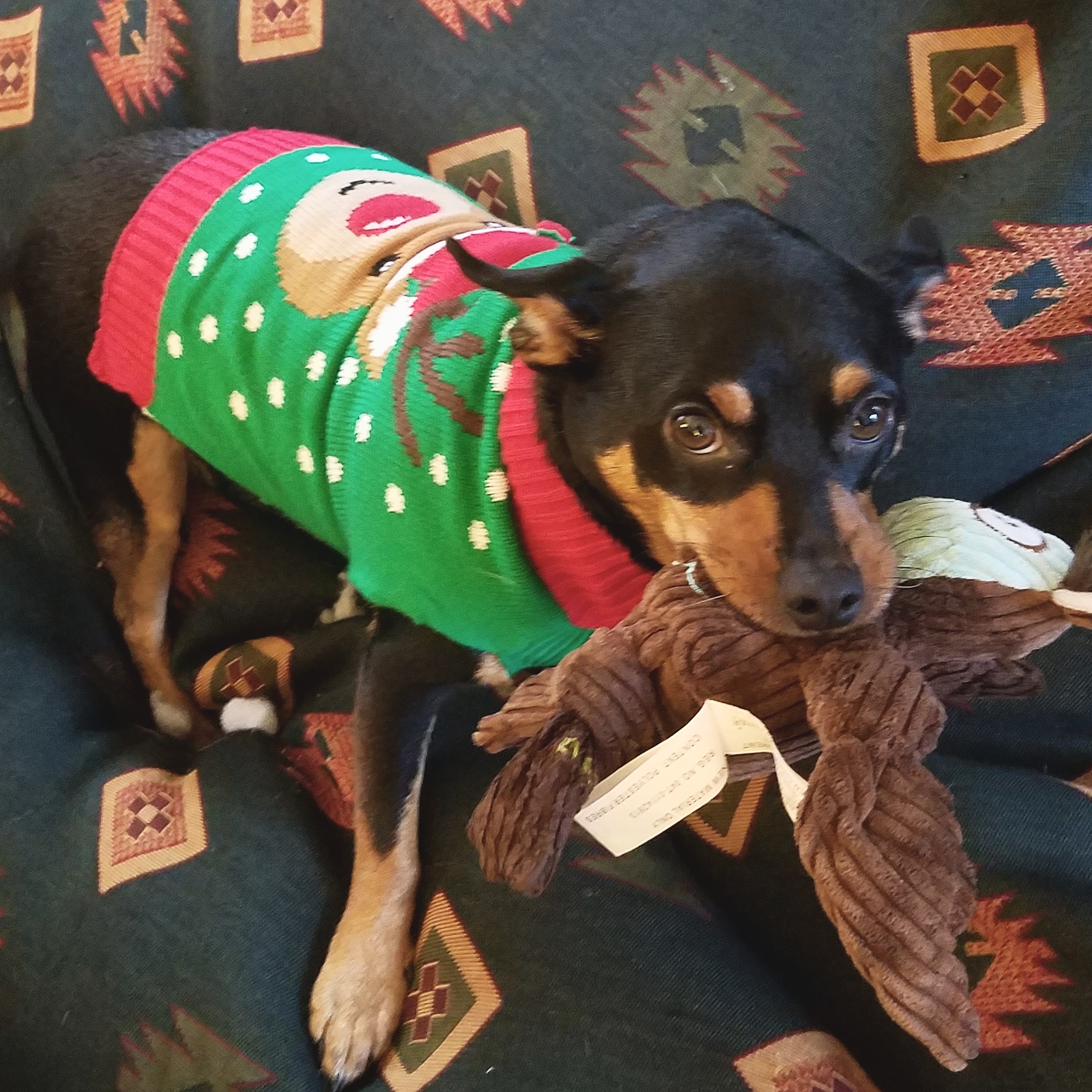 PANCHO
Pancho, seen with his stuffed buddy Lefty, really knows how to pull off the Christmas sweater.
R. Brian Smith/Birmingham, Alabama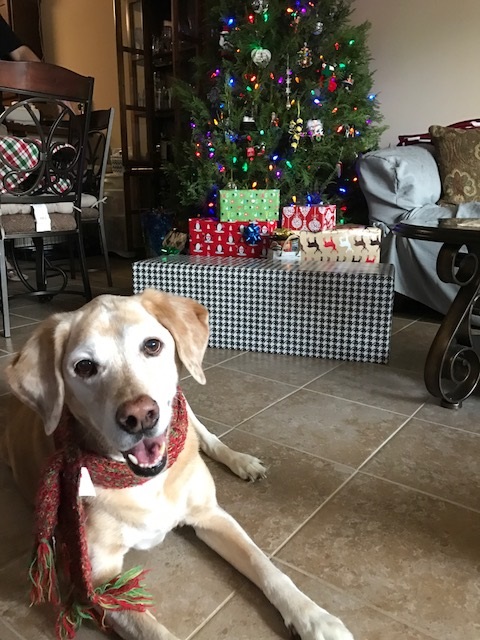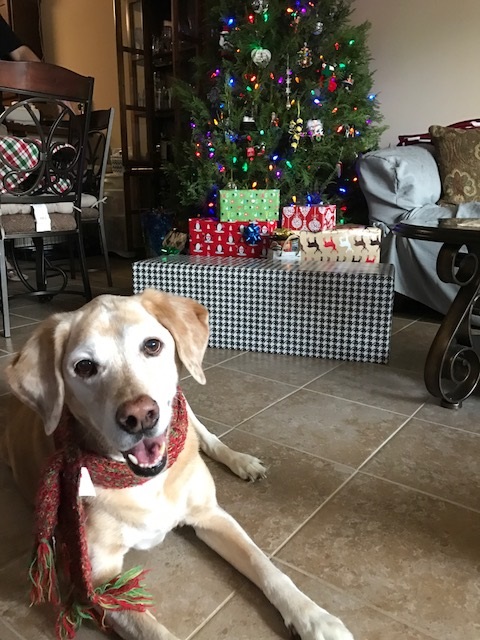 MARLEY
Marley wants to wish everyone a merry Christmas. It's Marley's favorite time of the year thanks to family, holiday treats and presents.
Mariah Sanders/Hammond, Louisiana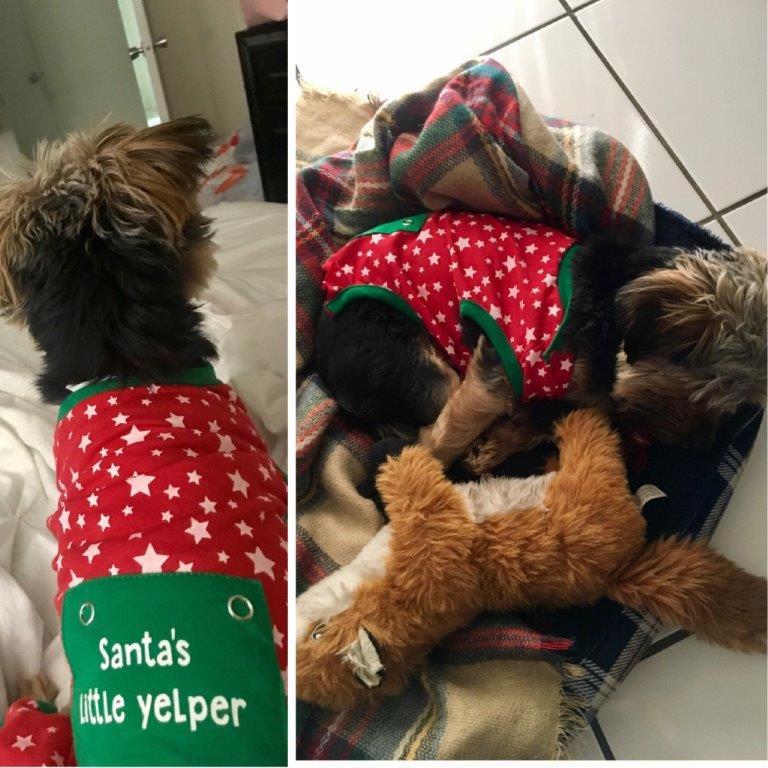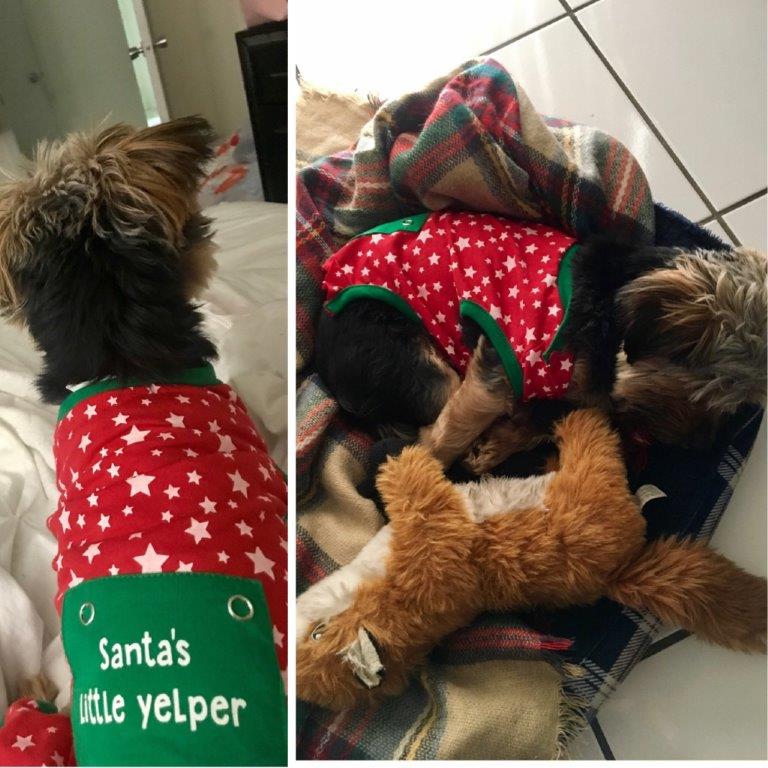 FLINT
This ball of energy may not be the most trainable pet in the world, but his kisses and hugs make any day better. He loves to play fetch and go to the park, then snuggle at night.
Alejandro Colina/Miami, Florida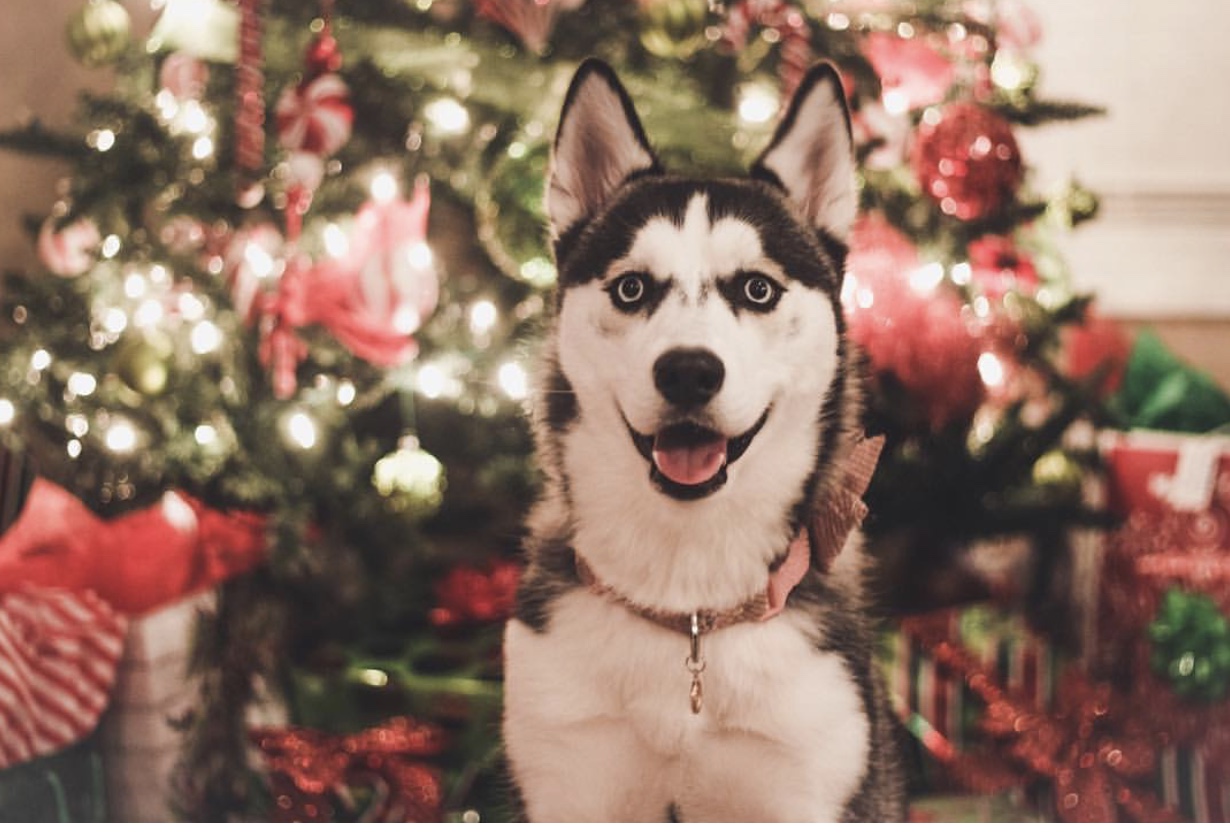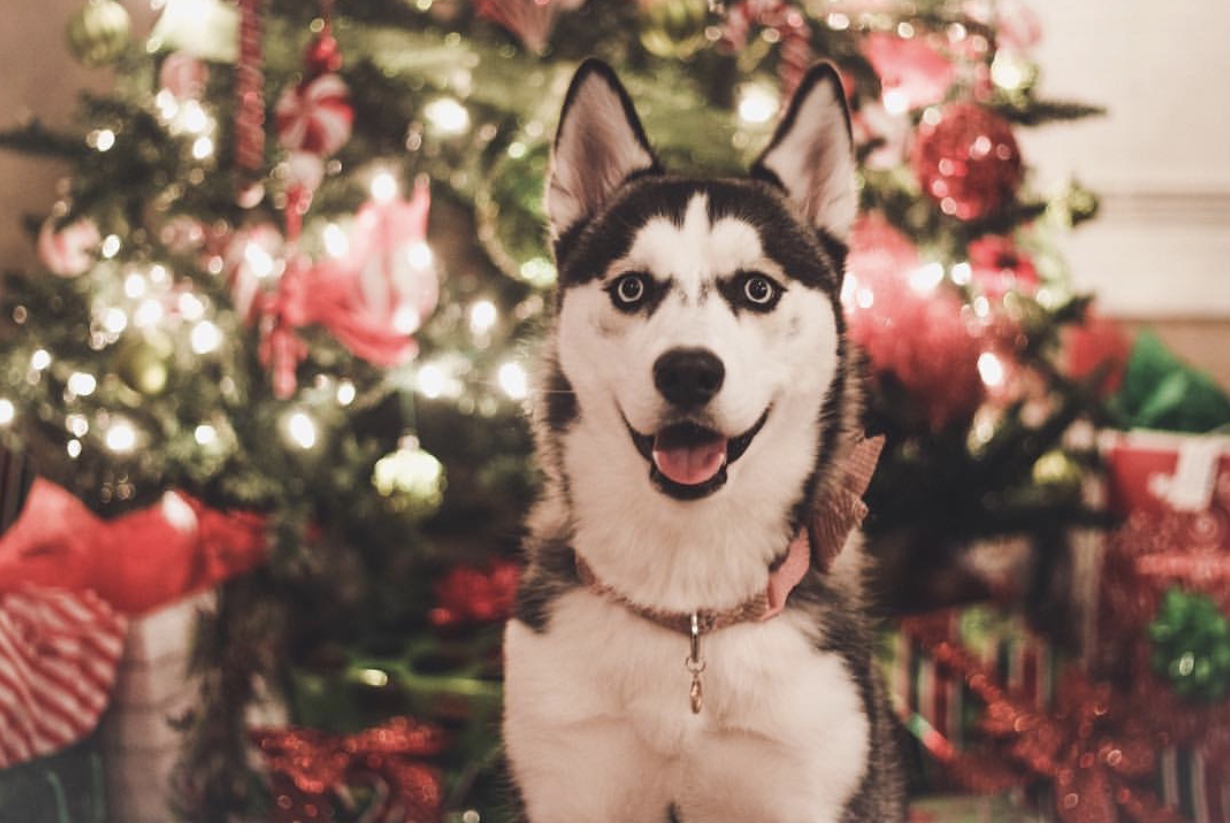 ZAYA
This 1-year-old Huskie is the love of her mom's life. Mom has her own photography business and uses Zaya as her model. Grandma is proud, too, and she submitted the photo.
Dawn Griffin/Martinez, Georgia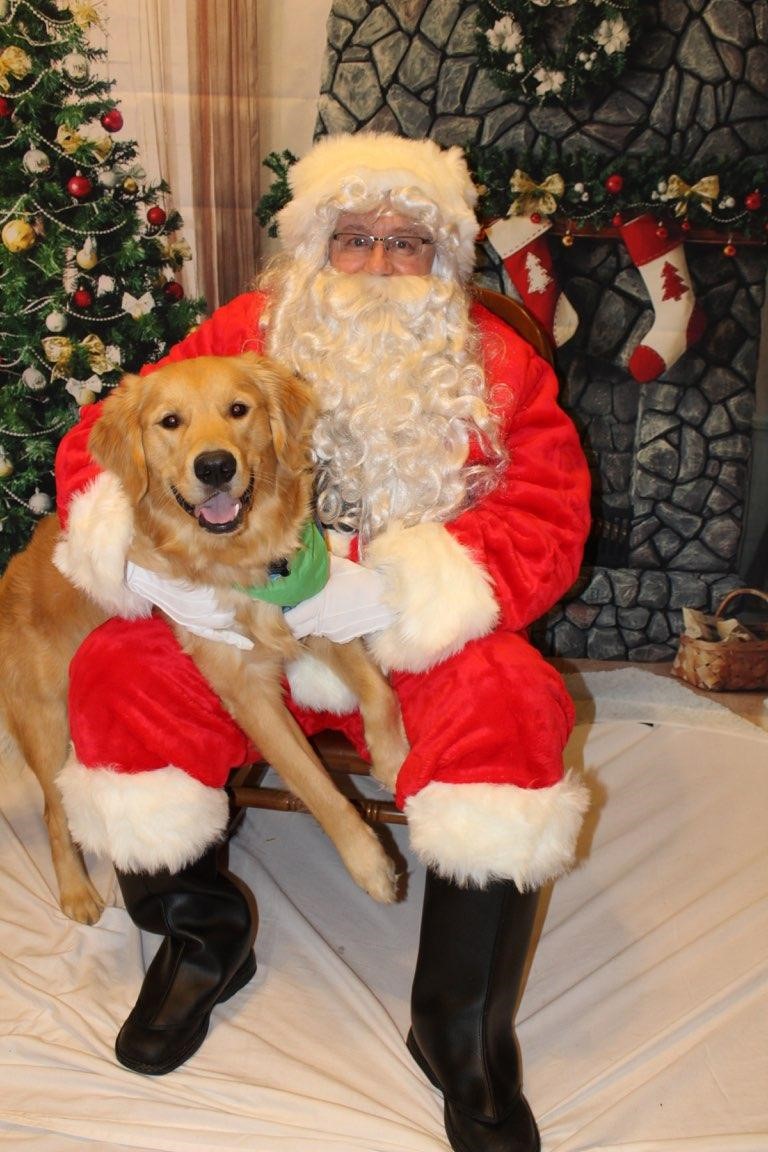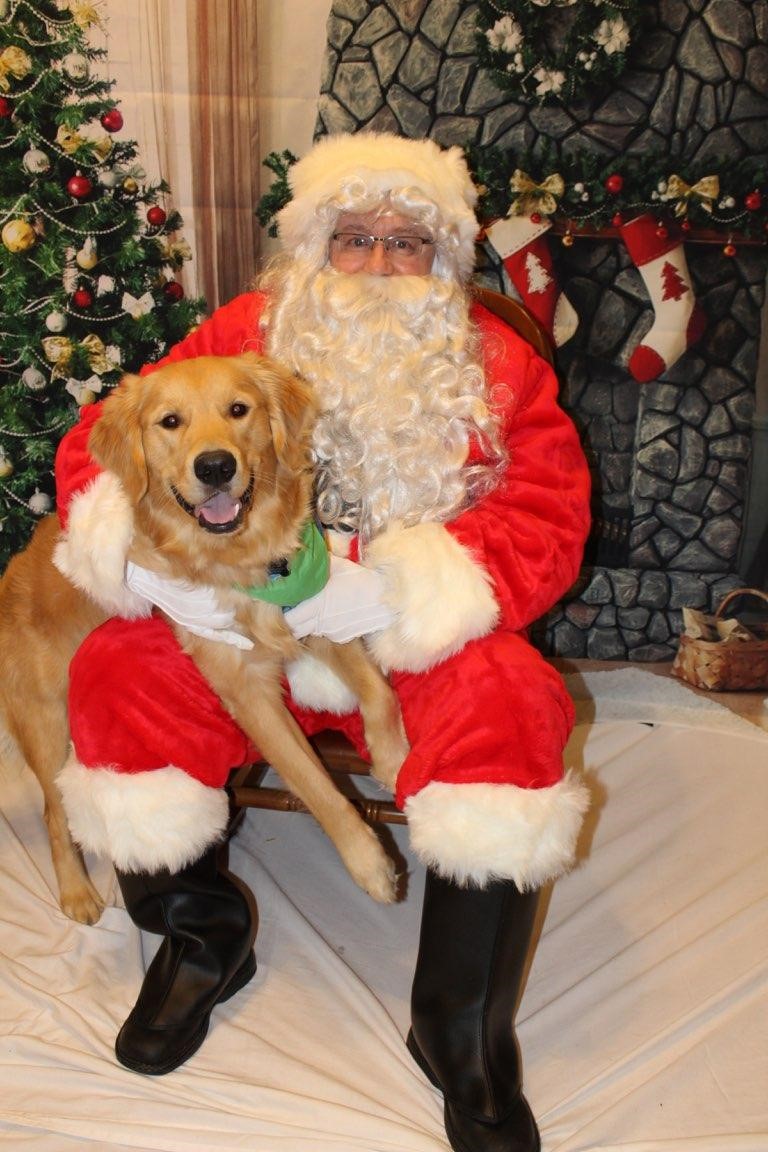 COOPER
Cooper never meets a stranger, and the bearded guy was a stranger before they met recently. After all, this is Cooper's first Christmas.
Courtney Sobiech/Memphis, Tennessee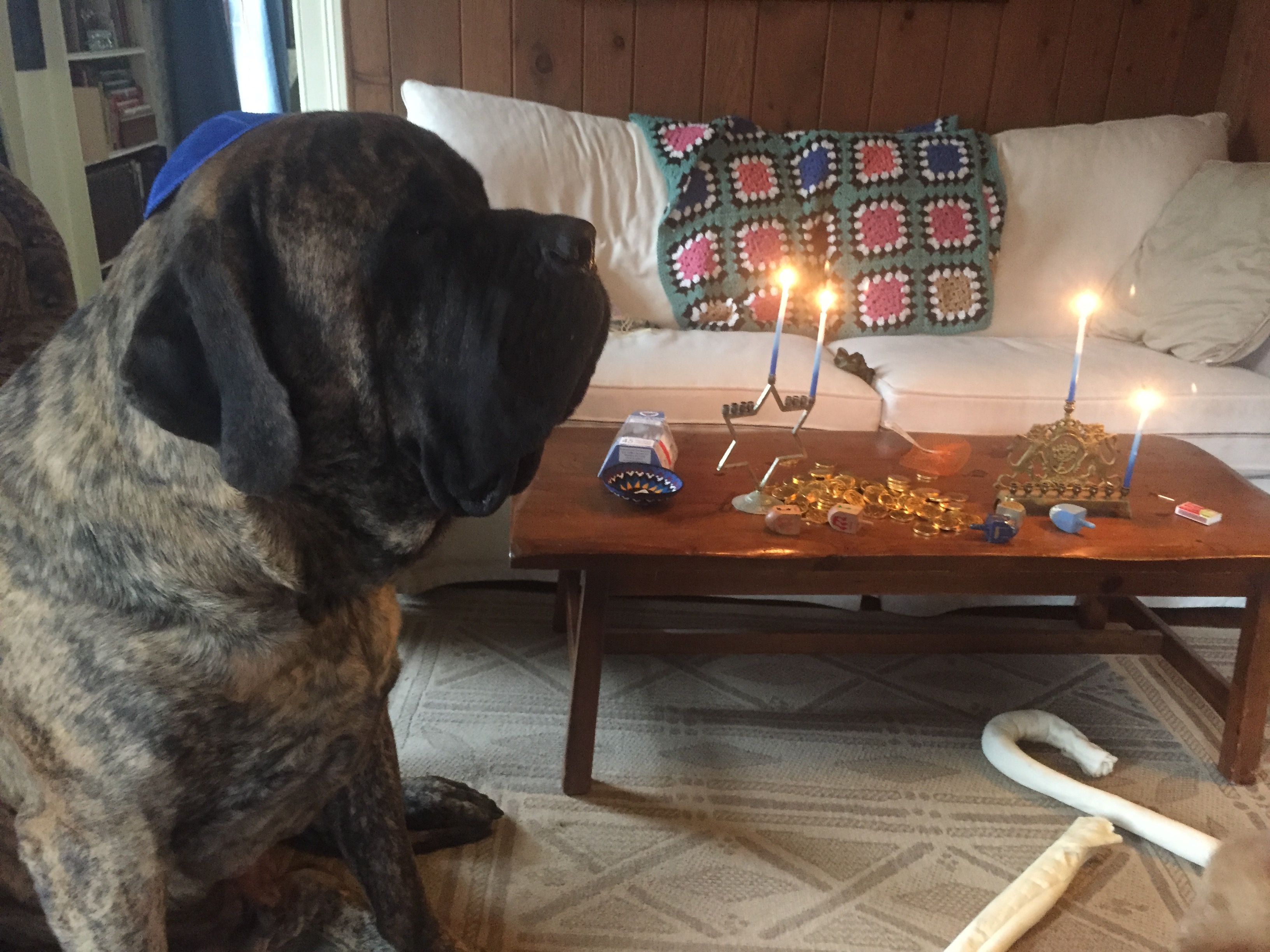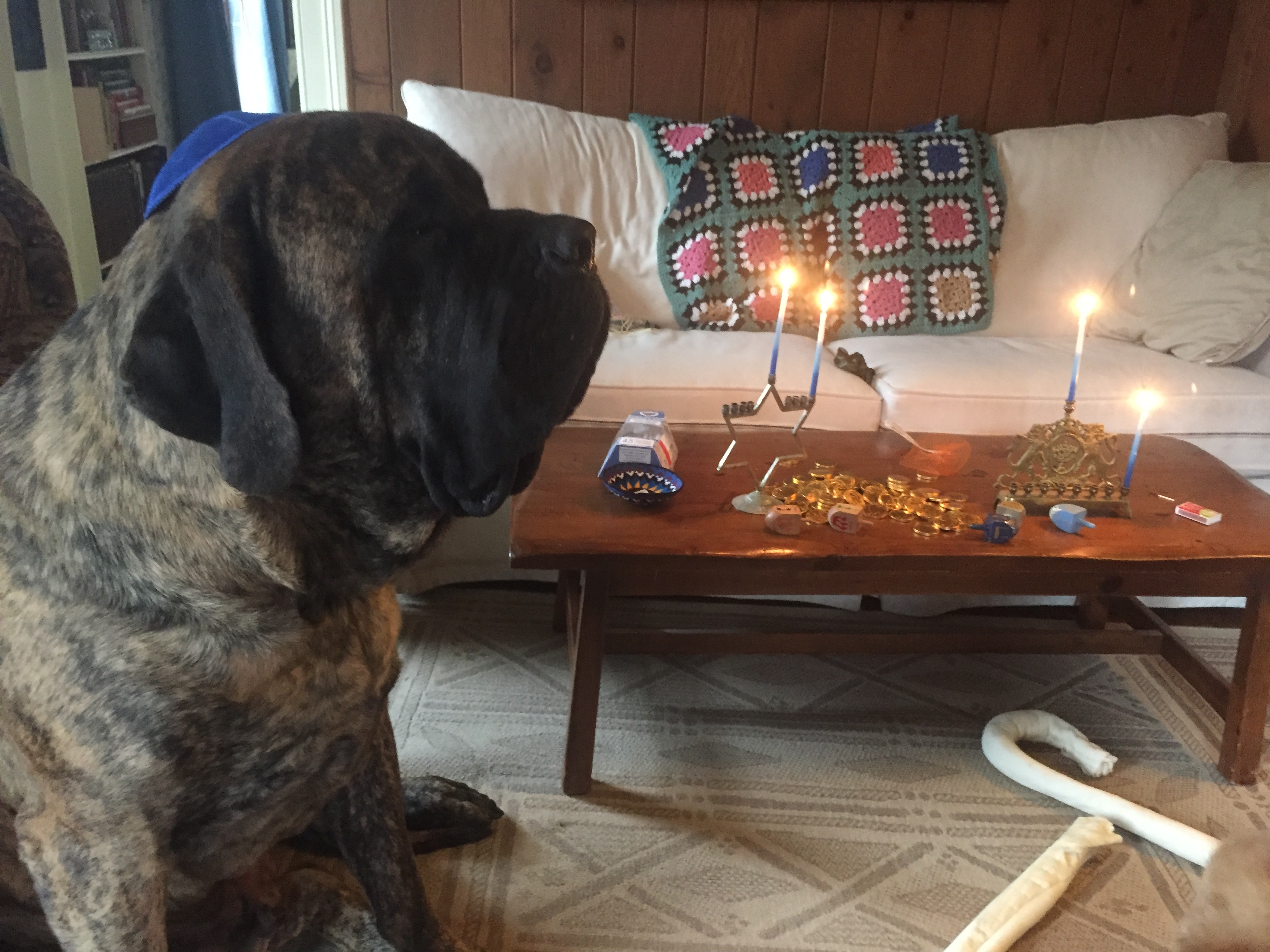 DUNCAN
On the fourth night of Hanukkah, all Duncan wished for was a milkbone. Will he get it this year? Stay tuned …
Limor Bernstock/Birmingham, Alabama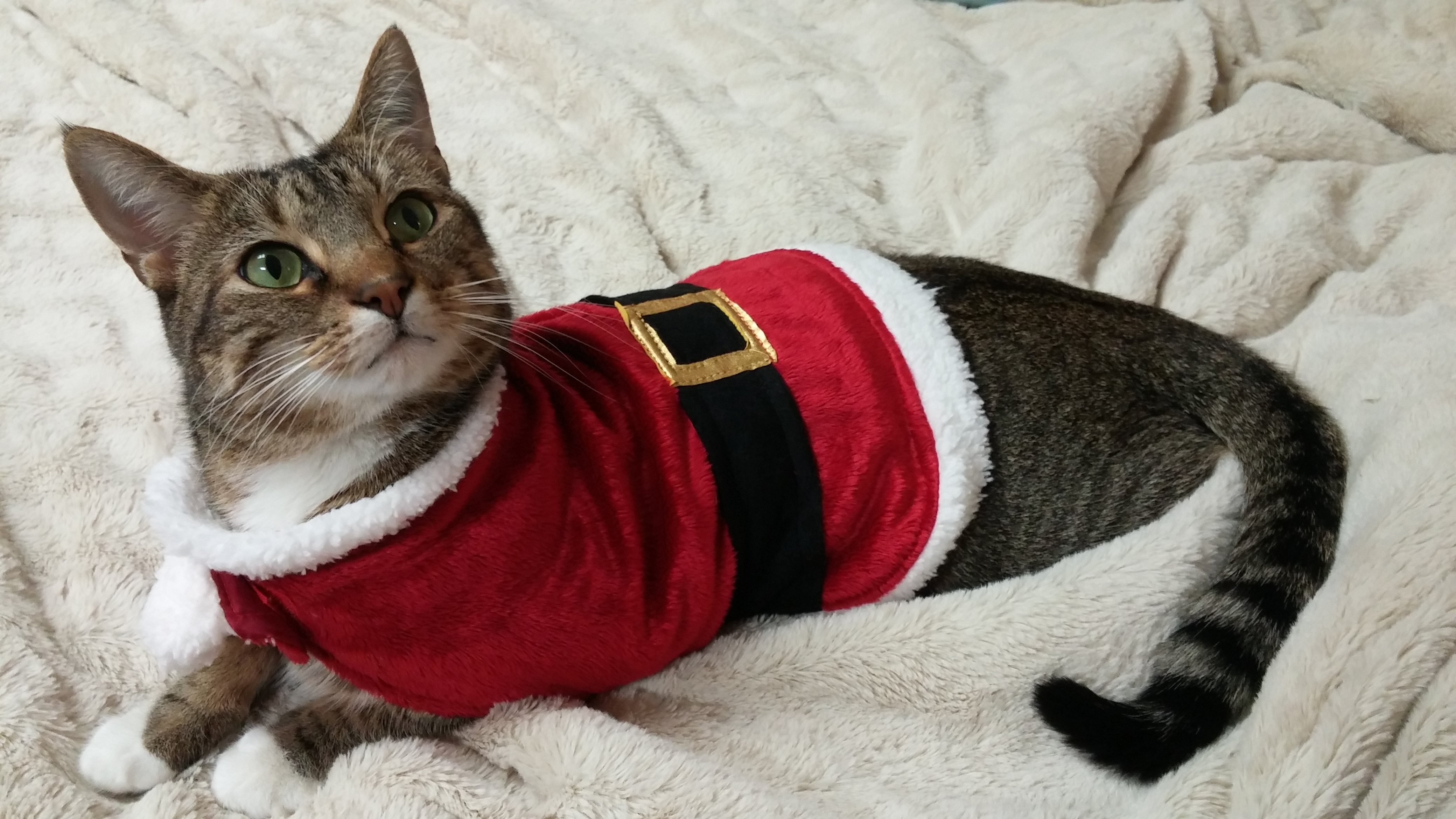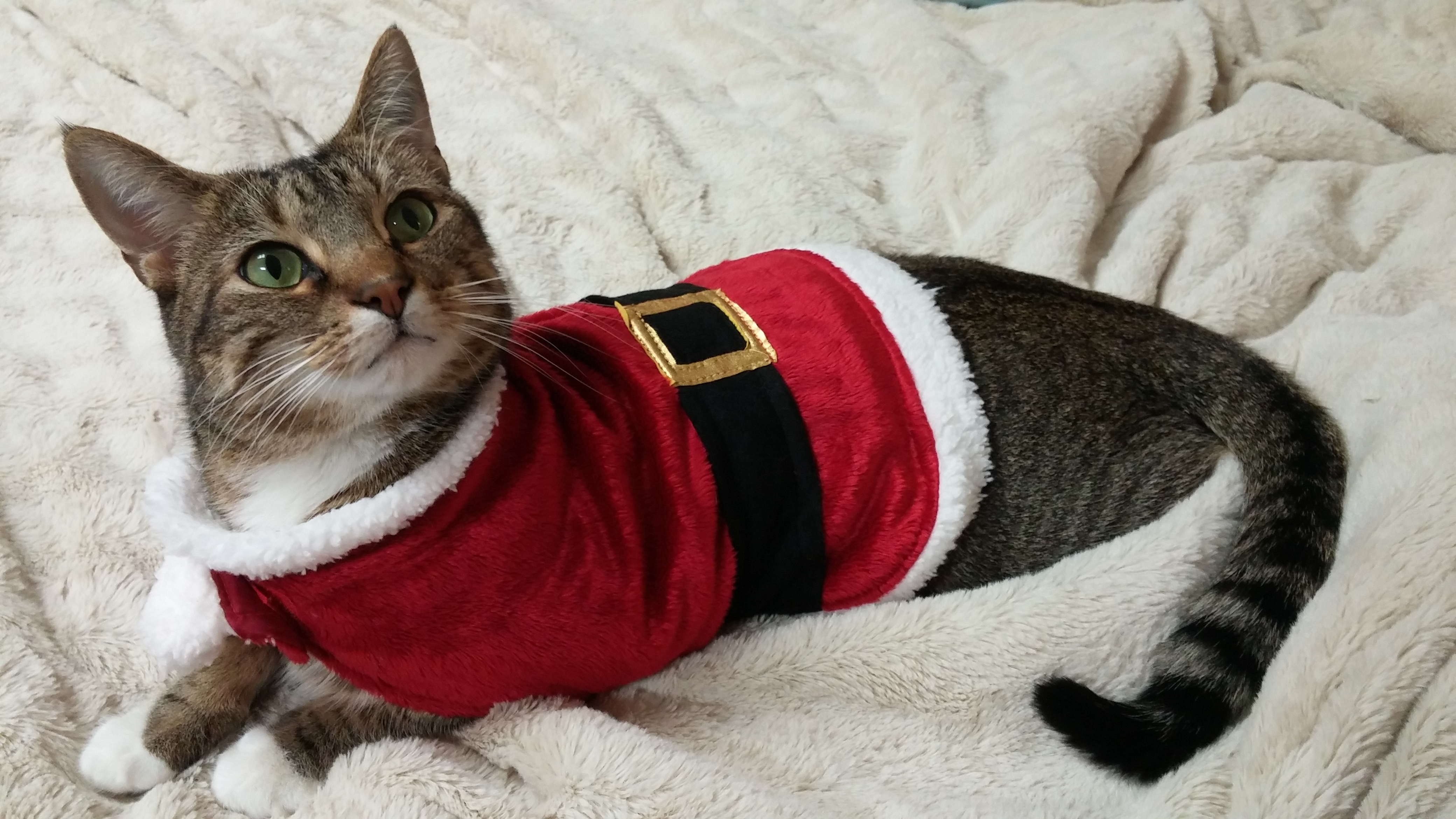 IKE
This is a cat for all seasons. Adopted from a veterinarian's office, Ike hopped across the state before landing in Birmingham. He loves getting dressed for holidays and has to be reminded he's still a cat.
Cole Lawson/Birmingham, Alabama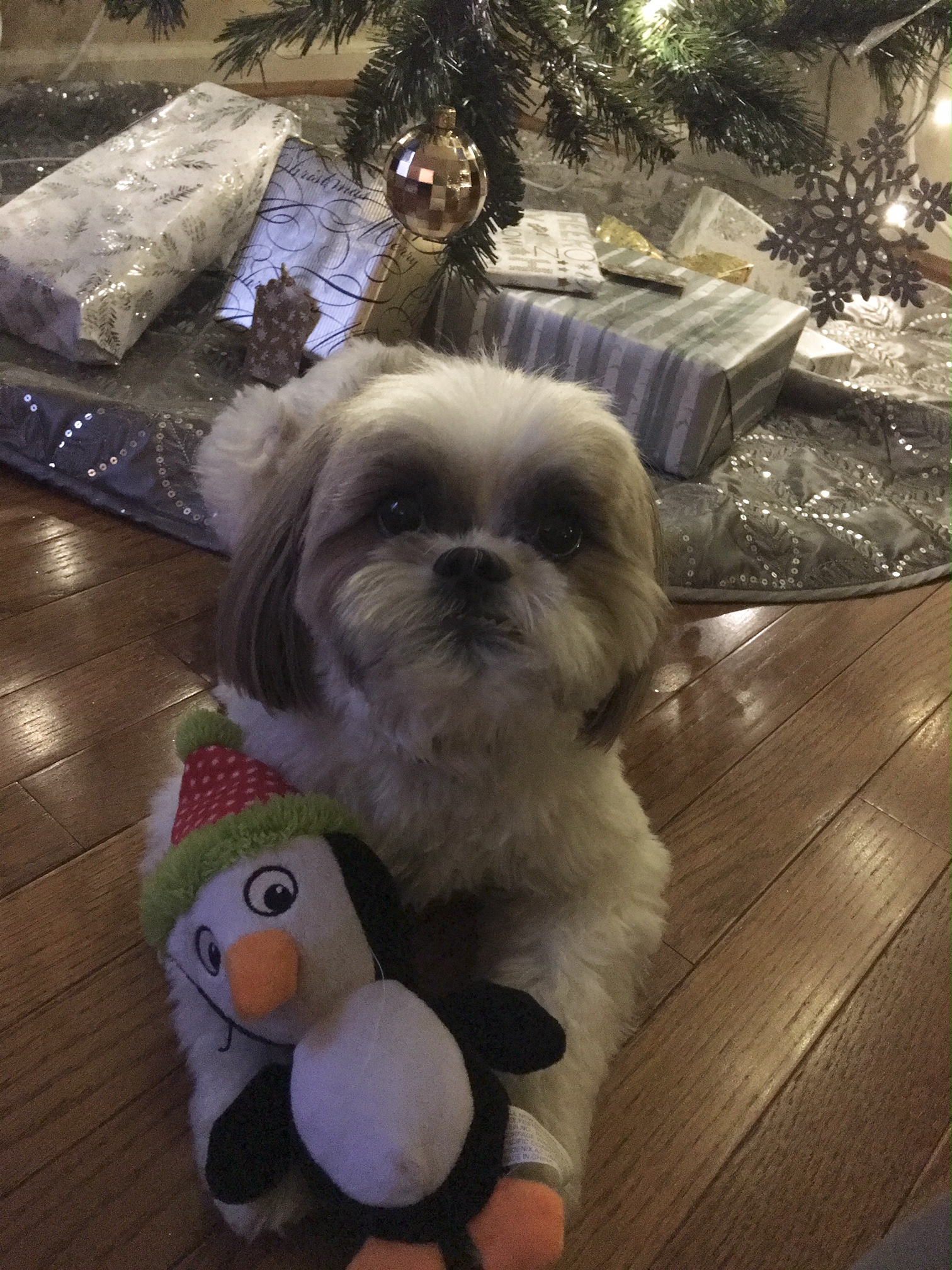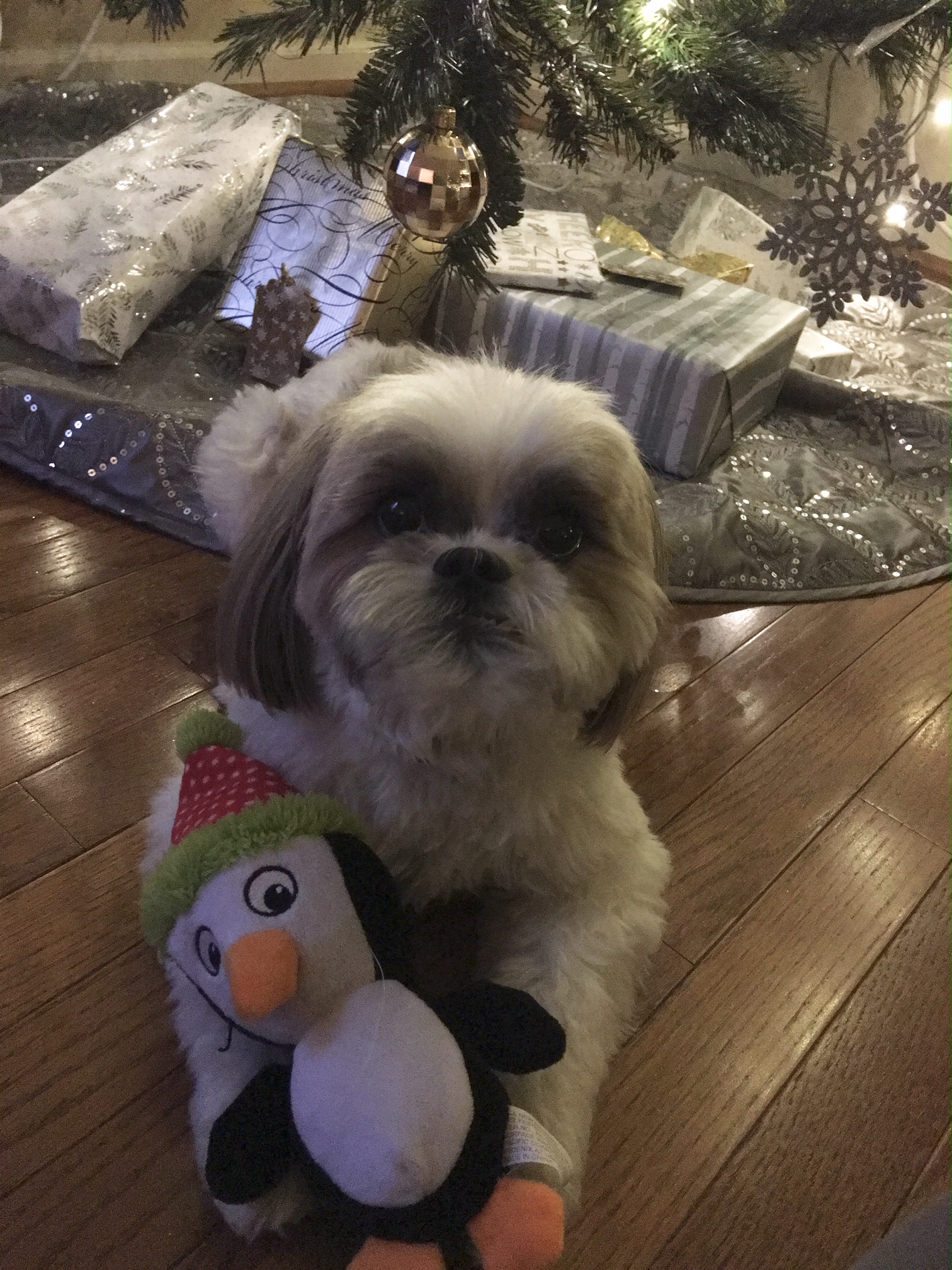 BUTTONS
From Halloween to Christmas and all points in between, this 11-year-old Shih-Poo has tons of personality and loves watching holiday classics on the couch. He also loves spending time with his four-legged family members Patches and Lexie.
Shawna Nsirim/Atlanta, Georgia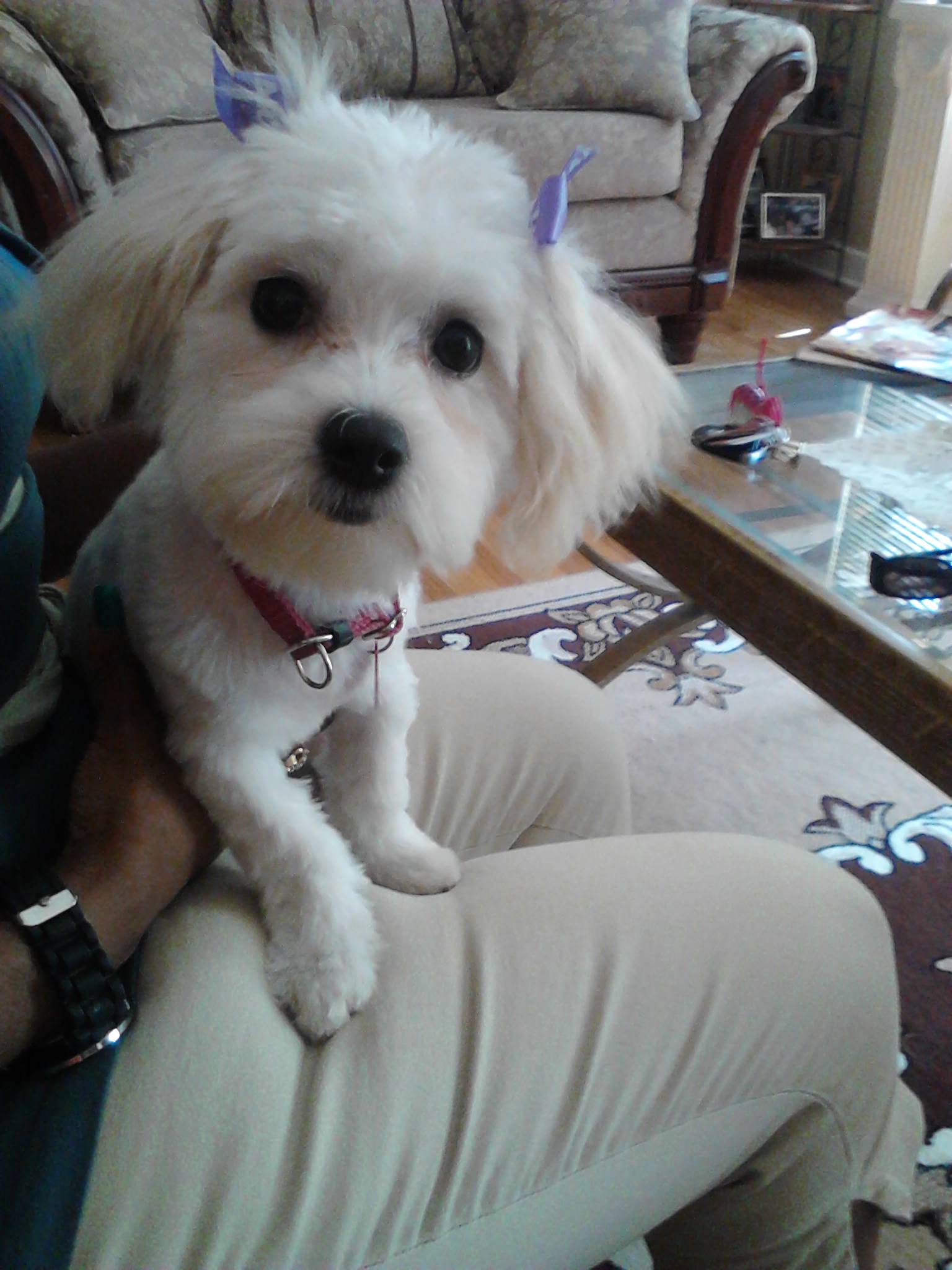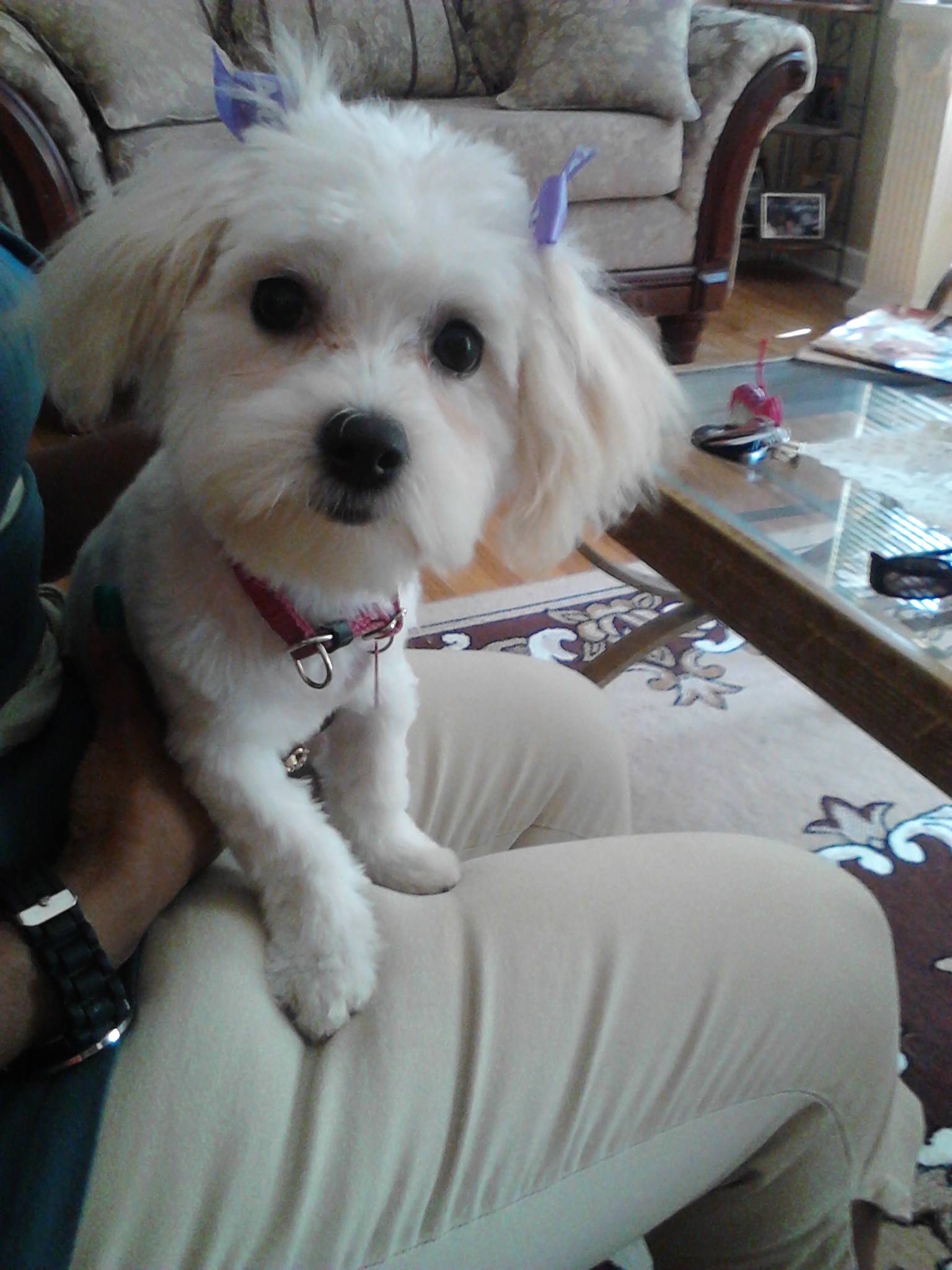 GABBI
Gabbi loves getting decked out for the season. She even loves bows. Could you ask for a better holiday pet?
Dominique Stitt/Hoover, Alabama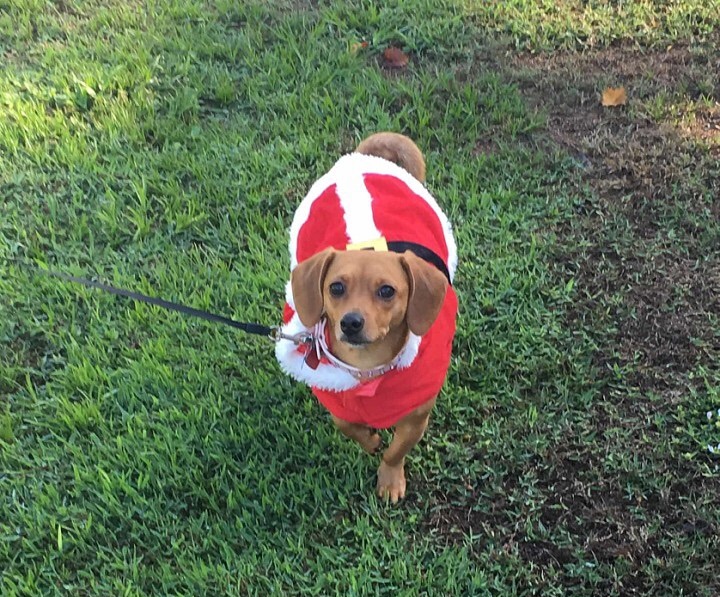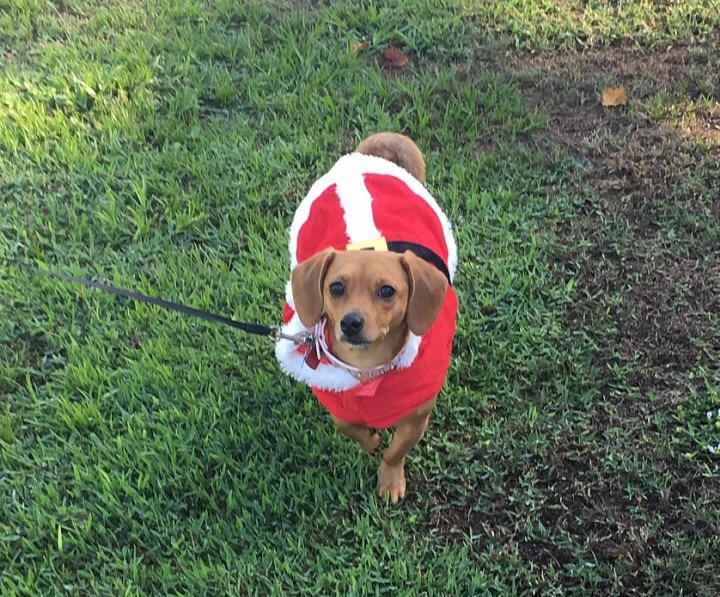 LUCY
Lucy is a master of disguise. From Santa to Rudolph, from a hot dog to a biker hound, she's outgoing and willing to pull anything off. She sure puts a smile on our face.
Melissa Harris/Port Charlotte, Florida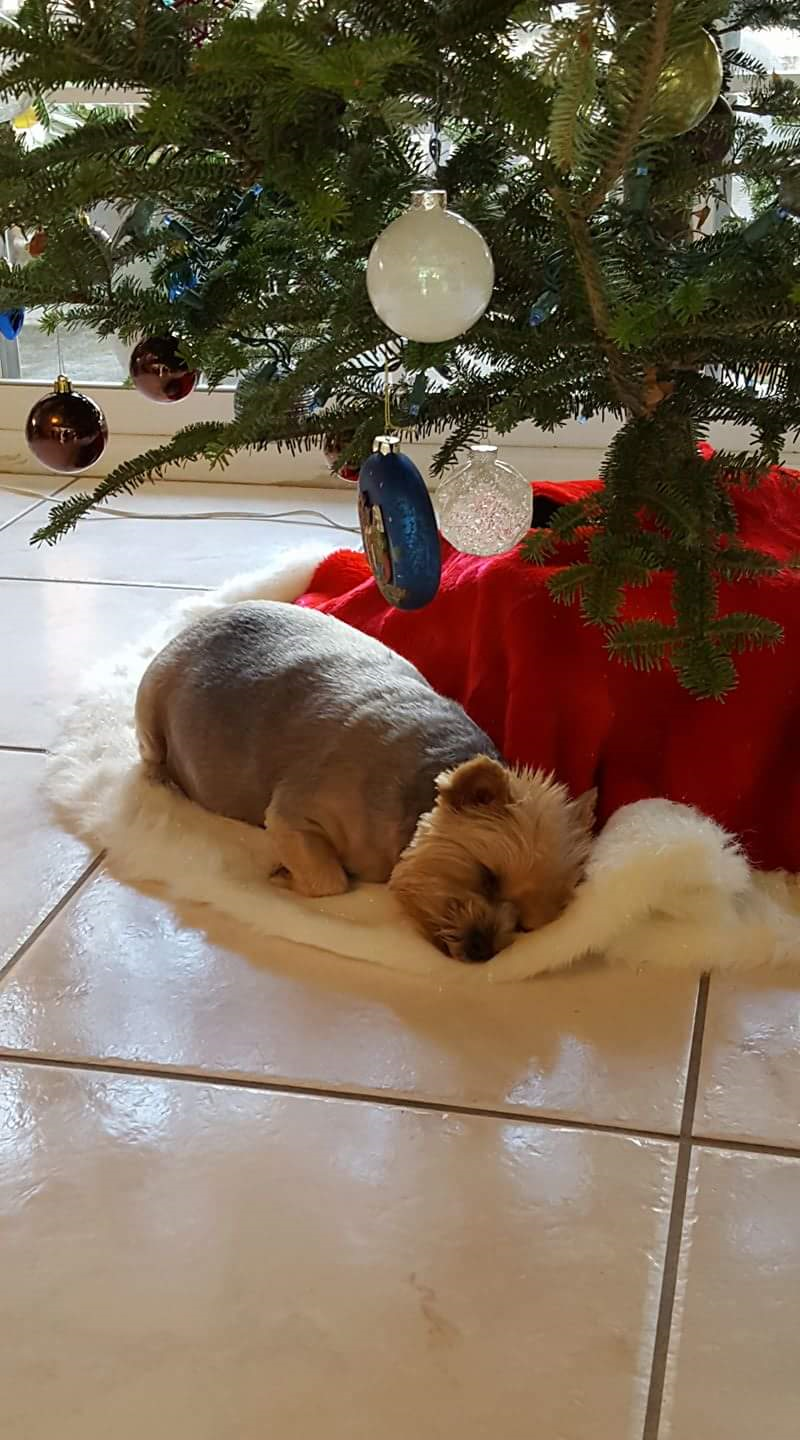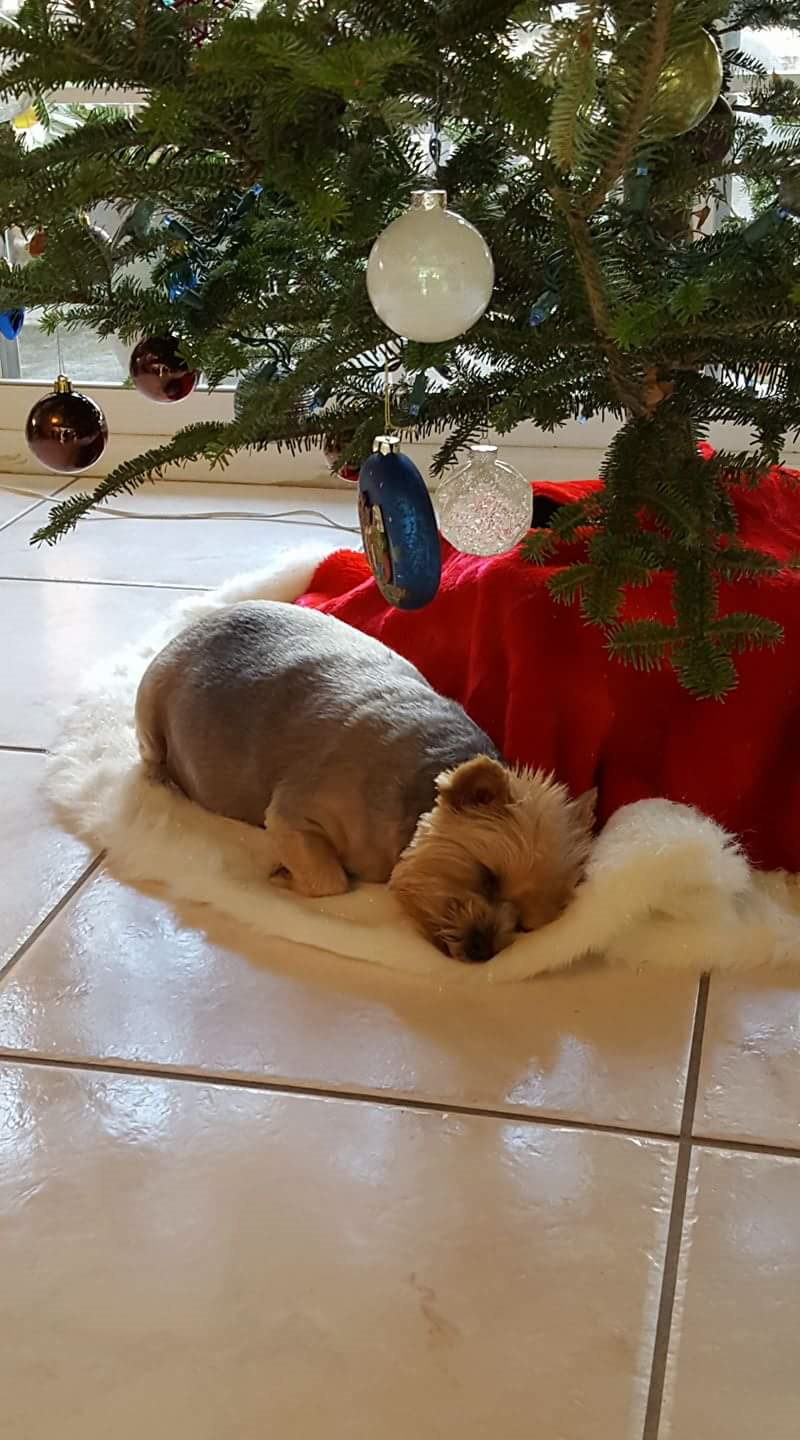 PRINCESS
She loves this time of year because it means Santa is bringing her lots of cookies. Princess helps with the tree decorations. When she gets tired, she's ready to take a good nap underneath.
Ronaldo Cunha/Bay Harbor Islands, Florida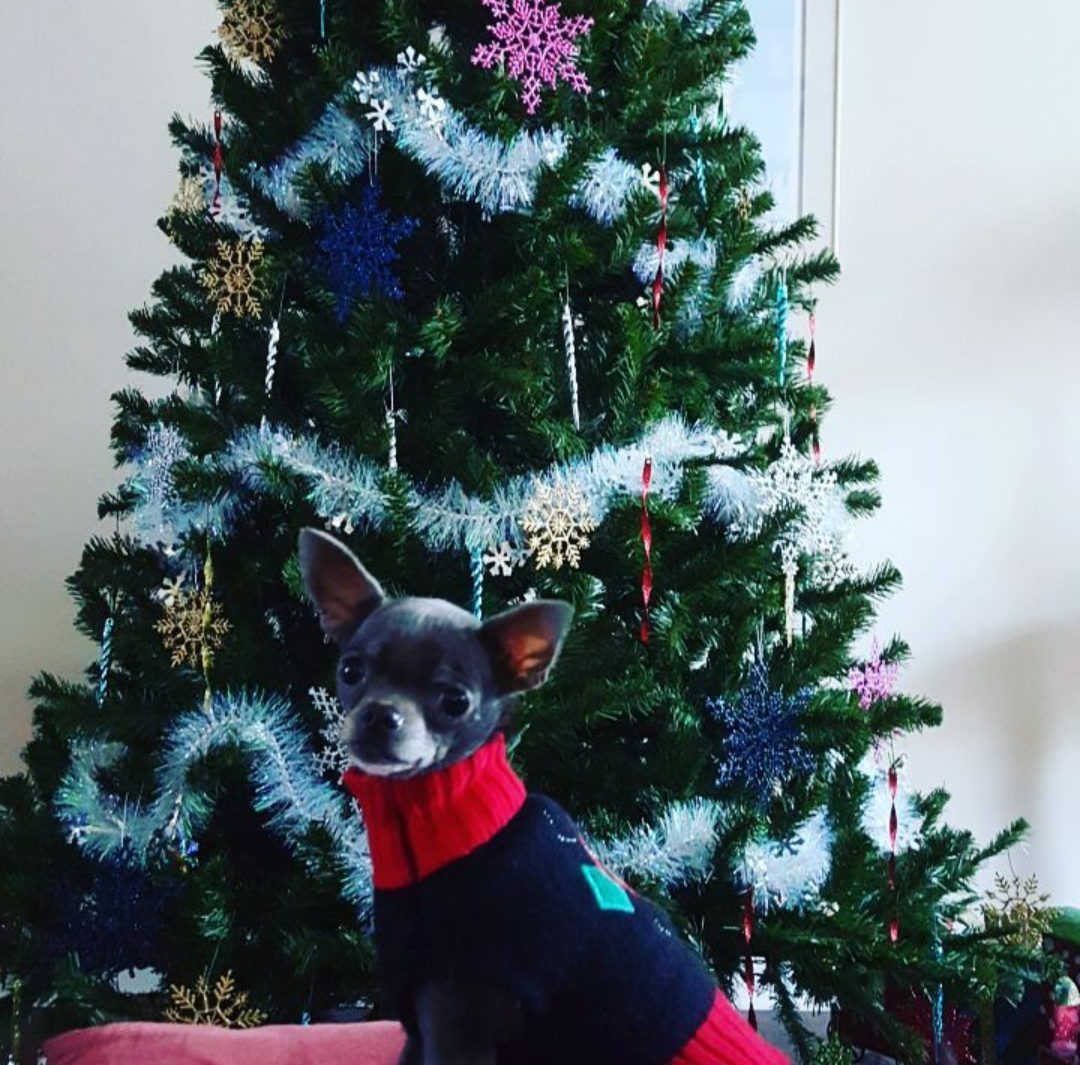 RICO
Rico, short for Enrique, weighs all of 3.6 pounds. He may be diminutive, but he's still loud. When he walks into the room, he lets everyone know he's in charge. Just letting you know, Santa …
Noozhat Nashir/Orlando, Florida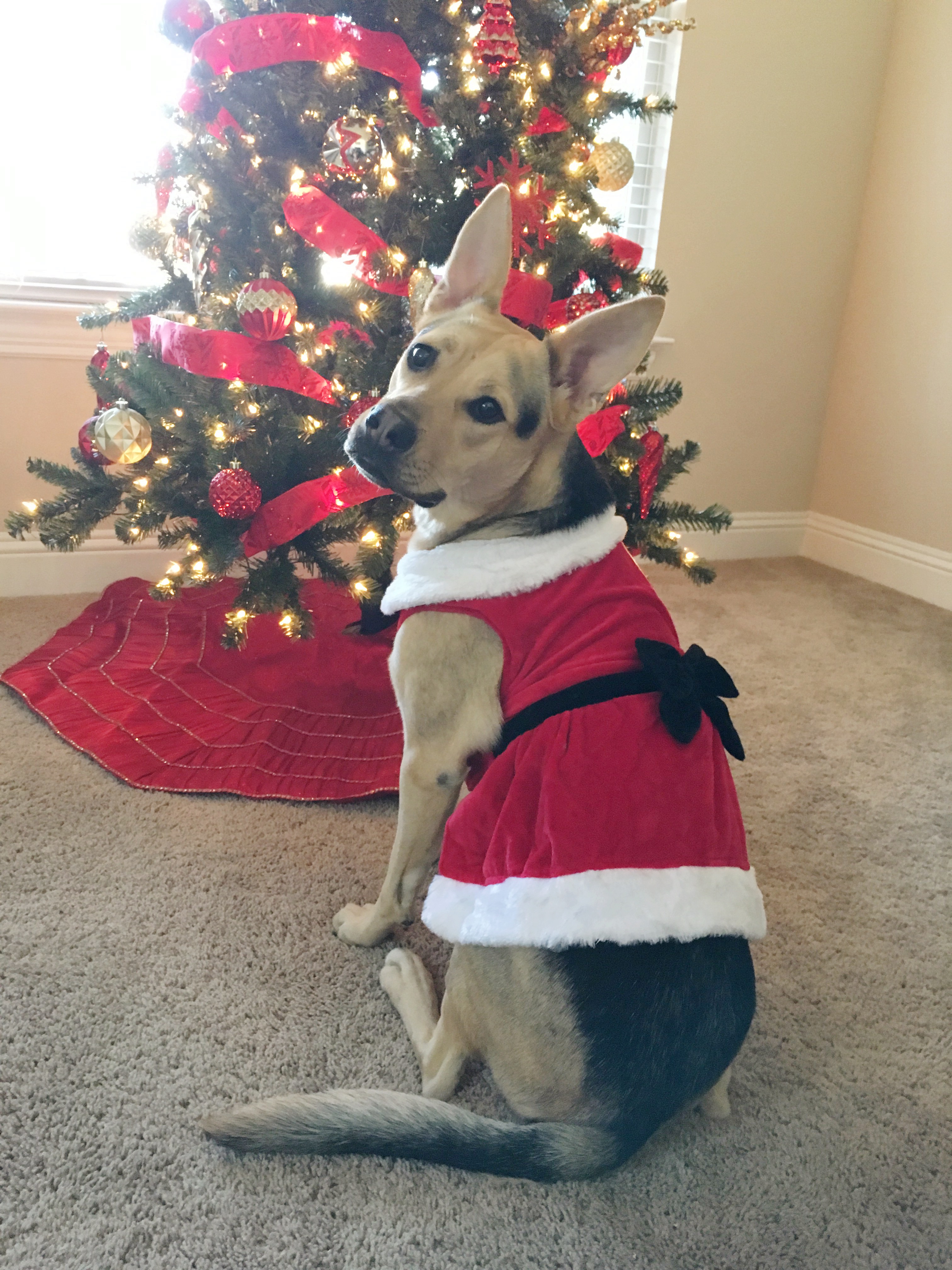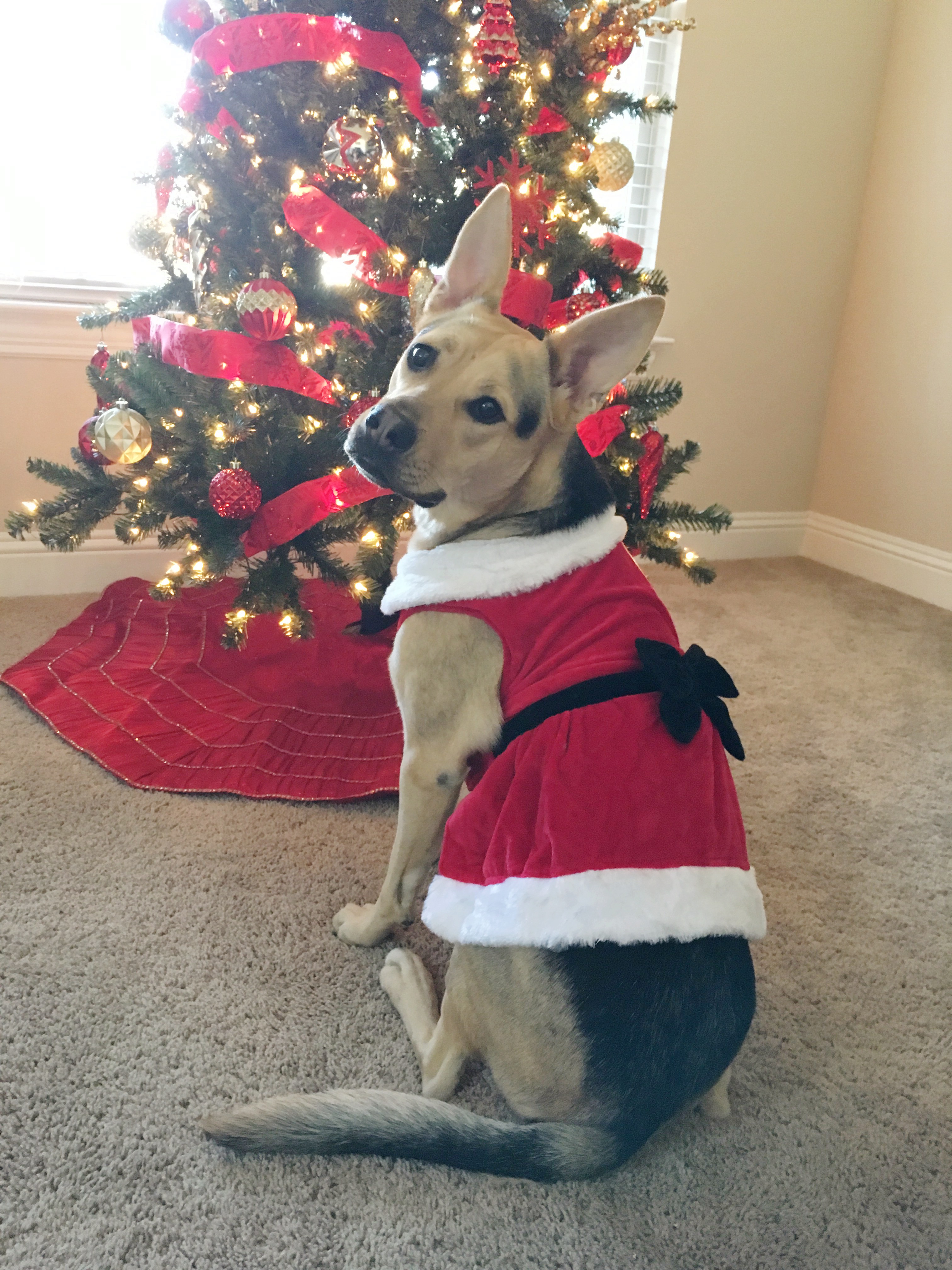 LANA
Last Christmas, Lana was homeless and very sick. Since being rescued, she's healthy and happy, and loves to spend nights in front of the fire watching Christmas movies with her family.
Kimberly Rose/Rockwall, Texas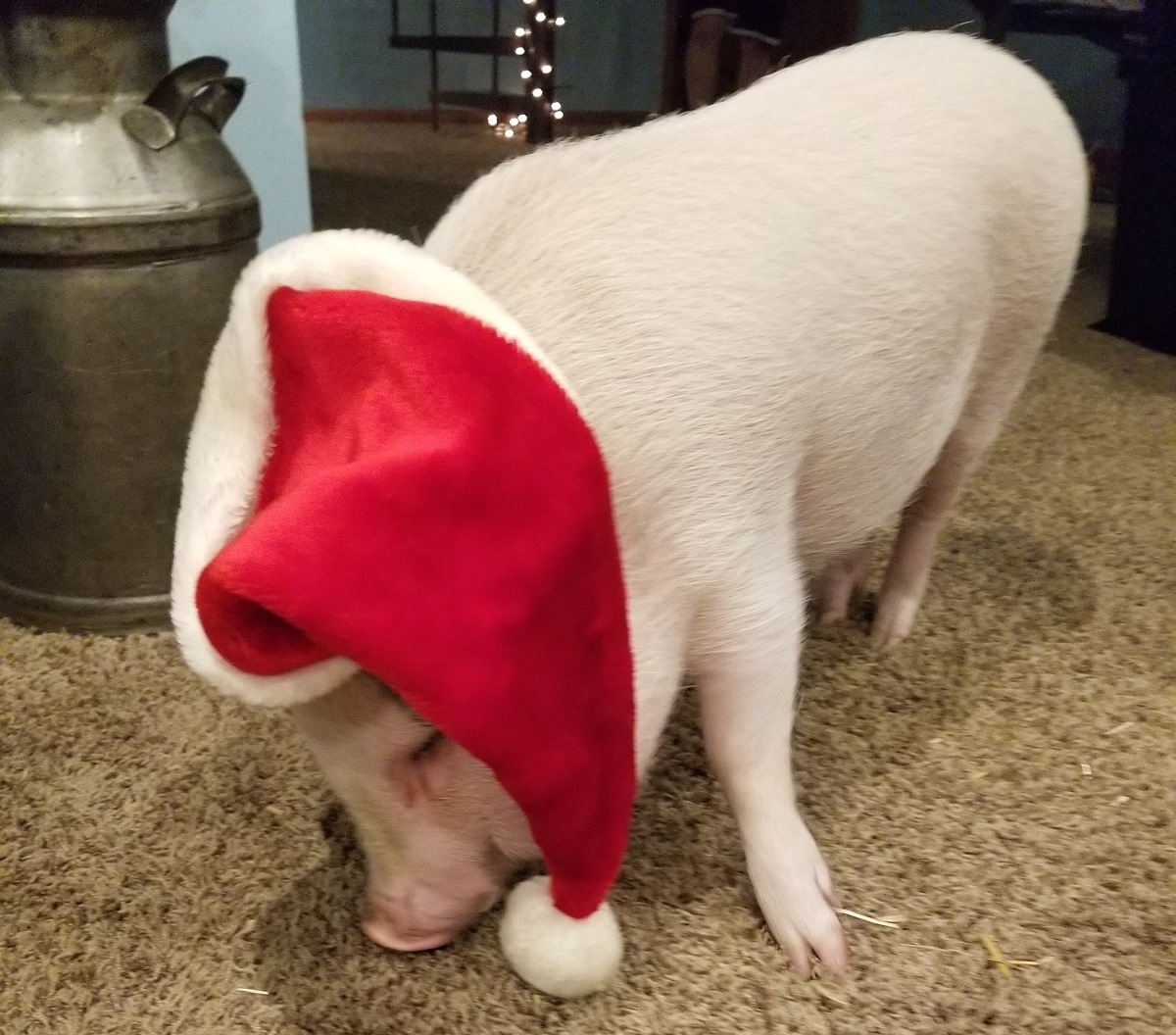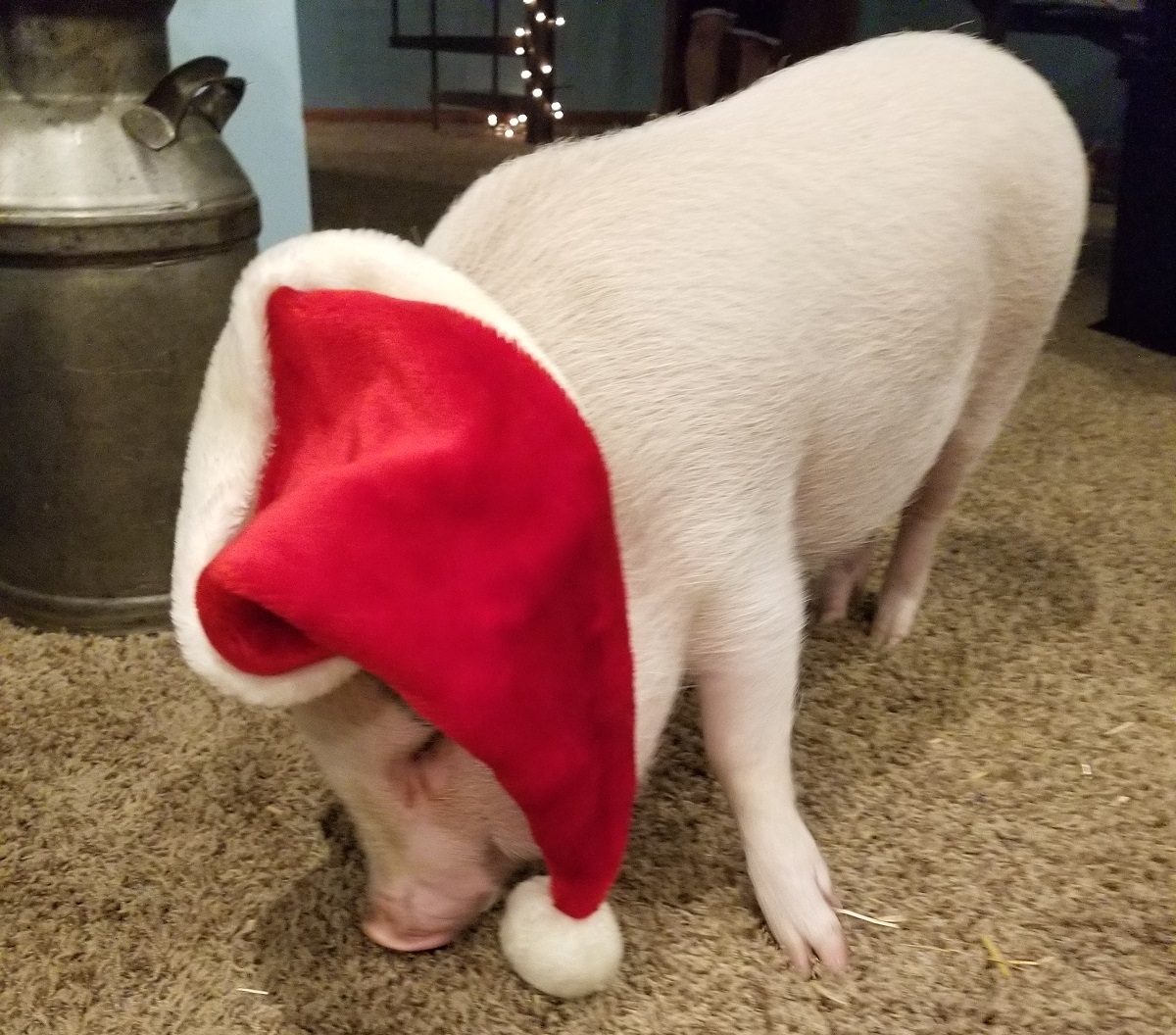 HAMILTON
The indoor piggy loves fruit, long naps and his trademark oinking all around the house. He's not too sure about the Santa hat, but he loves trying to eat the presents under the tree.
Ashlyn Price/Princeton, Indiana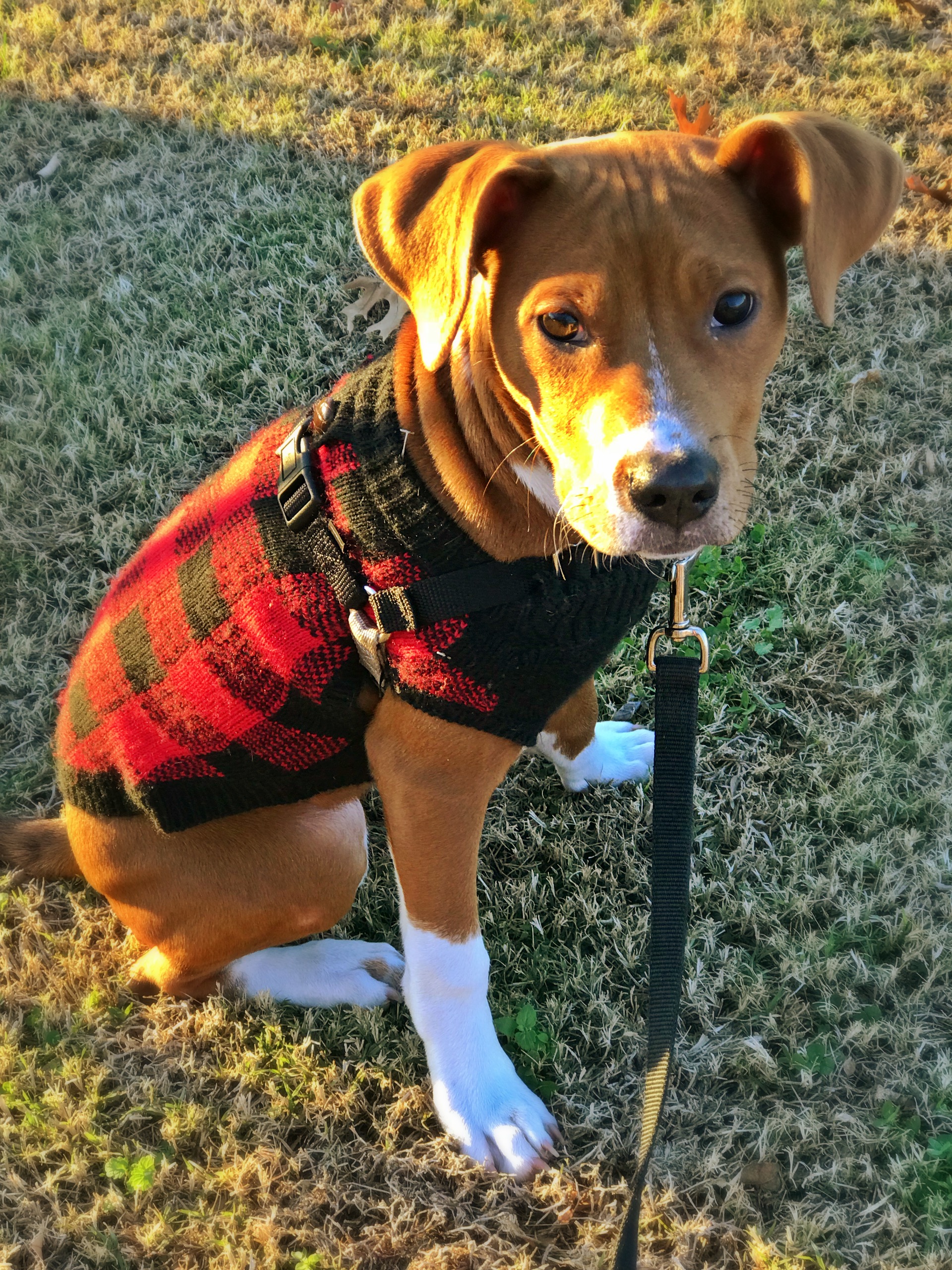 OPAL
A 5-month-old Hound/Pit Bull mix, Opal came from a litter of 10 puppies last summer. Just in time for the season, she has completed puppy training and learned a new trick — the double-high five.
Rebecca Carey/Nashville, Tennessee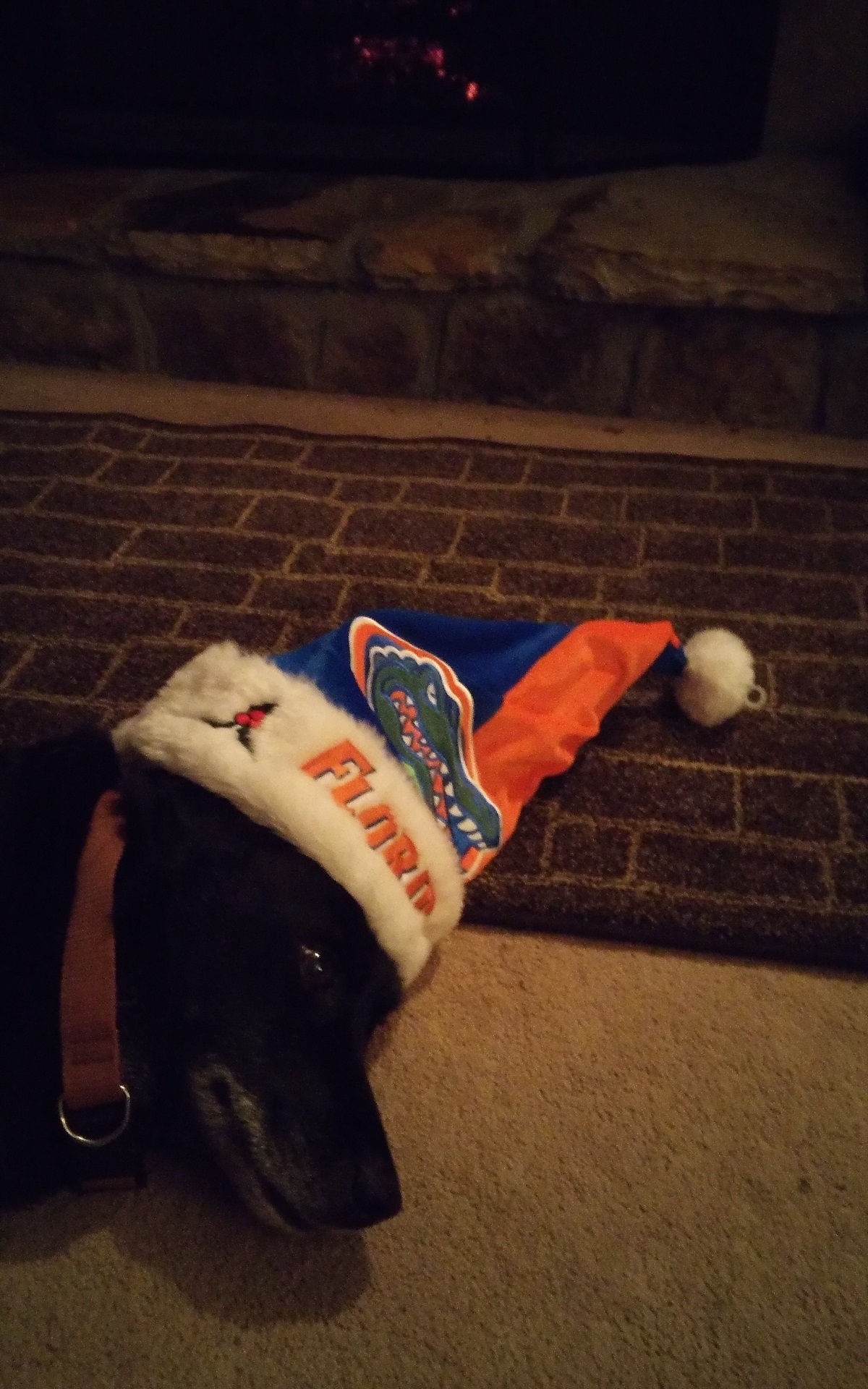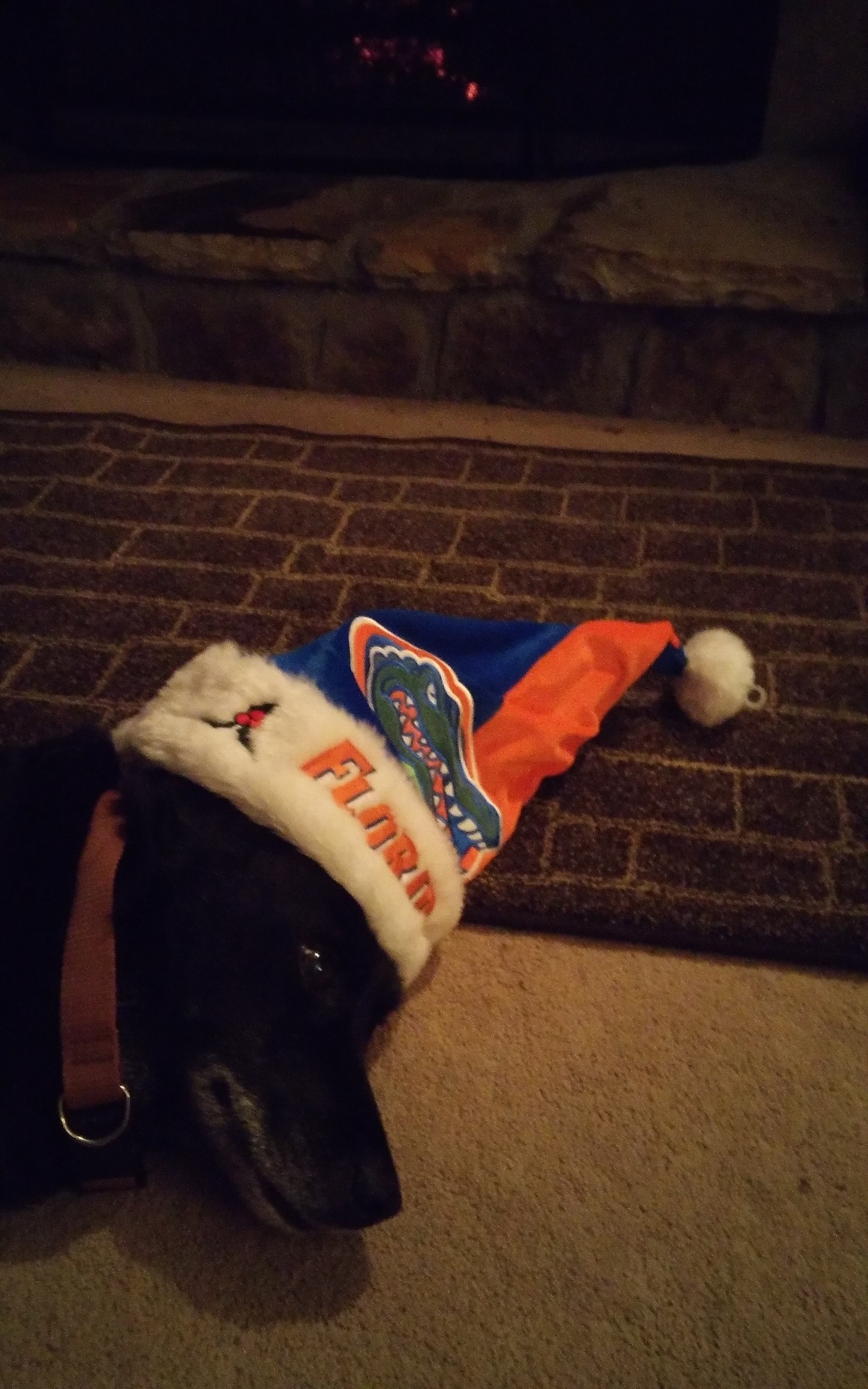 RASCAL
Rascal loves to wait for Santa's arrival by the fireplace on Christmas eve.
Pam Pierce/Gainesville, Georgia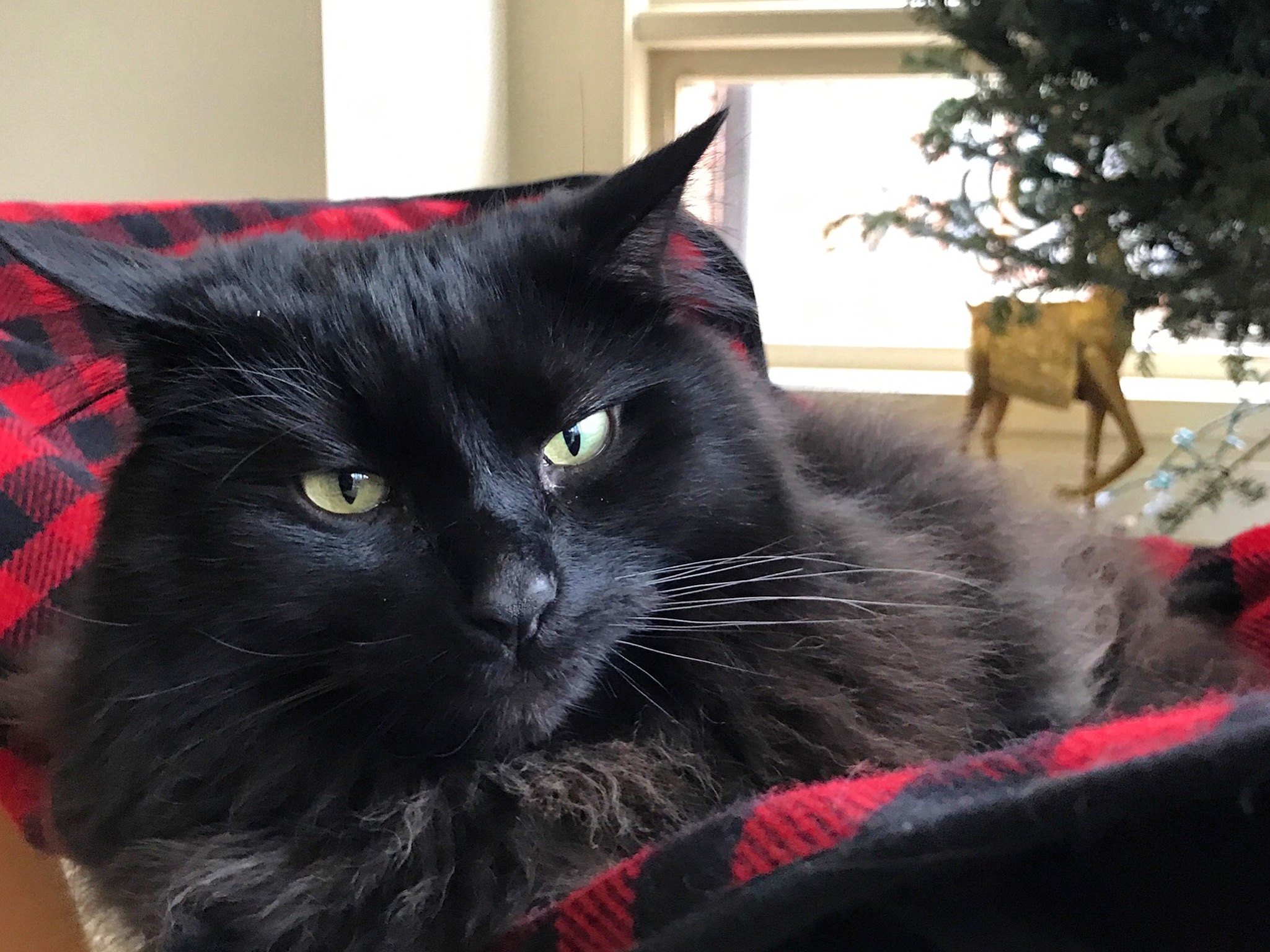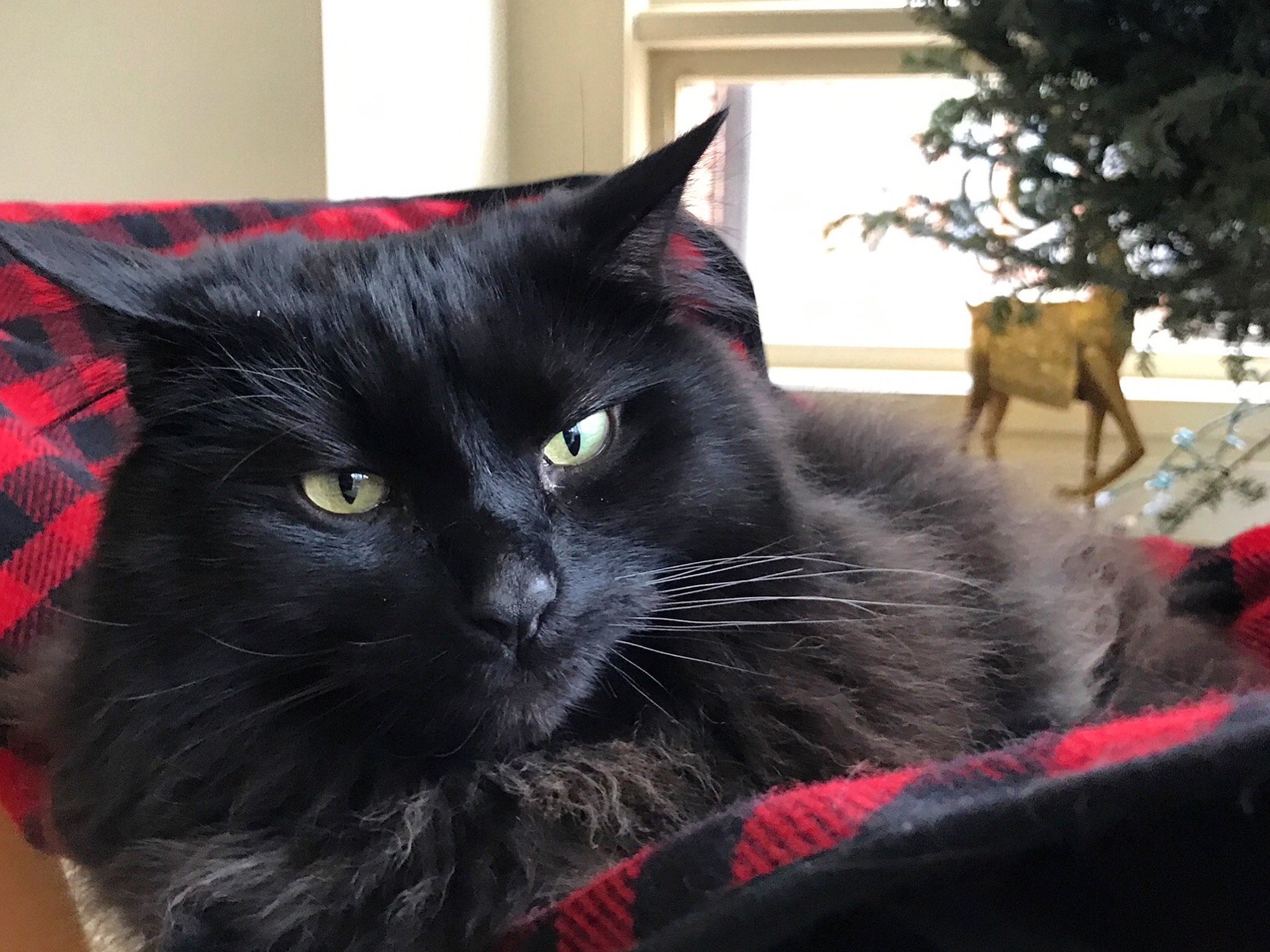 GEORGE CAT
This sophisticated rescue loves spending time with family and furr-riends over the holidays. He also knows what list he's on, and is expecting a plentiful Christmas bounty in his stocking.
John Lehman/Mountain Brook, Alabama