BIRMINGHAM, Ala. – It can be as simple as a random act of kindness. It can be as strategic as teaching students how to manage money wisely. It can be as compassionate as filling backpacks with food so children in need will have a nourishing meal over the weekend.
These are just a few examples of how Share the Good works.
The community investment initiative organized by Regions Bank just wrapped up its ninth year of service to cities and towns across the Southeast, Midwest and Texas — 15 states in all. Each year, as part of Share the Good, the bank's local markets identify creative and meaningful ways to make a difference through volunteerism, direct outreach or strategic community investments. Here are just a few of the opportunities they found over the last month:
Over the Edge
It would take a worthy cause – a very worthy cause – to prompt people to rappel off the tallest building in town. But that's exactly what happened at the Regions tower in downtown Huntsville, Ala., on Sept. 21.
 A local nonprofit, the Kids to Love Foundation, had been organizing an "adventure experience" to raise awareness and funding for the foundation's work to connect foster children with loving homes. Indeed, one great way to gain awareness is to send a high-profile list of daredevils and local celebrities and businesspeople rappelling off the top of the Regions building that has defined the Huntsville skyline for years.
When Regions learned about the event coming together, company leaders recognized it was a perfect fit for support from Share the Good.
"A lot of people love adventure. Now, personally, I love staying on the ground. Or at least somewhere other than the side of our building," laughed Ron Poteat, Regions Market Executive in Huntsville. "But that's what made the Over the Edge event so impactful. While several people from across Huntsville chose to rappel, many additional people stepped in to make donations or provide other support that will further the mission of Kids to Love. On top of that, more people are now aware of issues affecting children in foster care – and they're witnessing the incredible work of a nonprofit that's focusing each day on serving and supporting children facing a variety of challenges."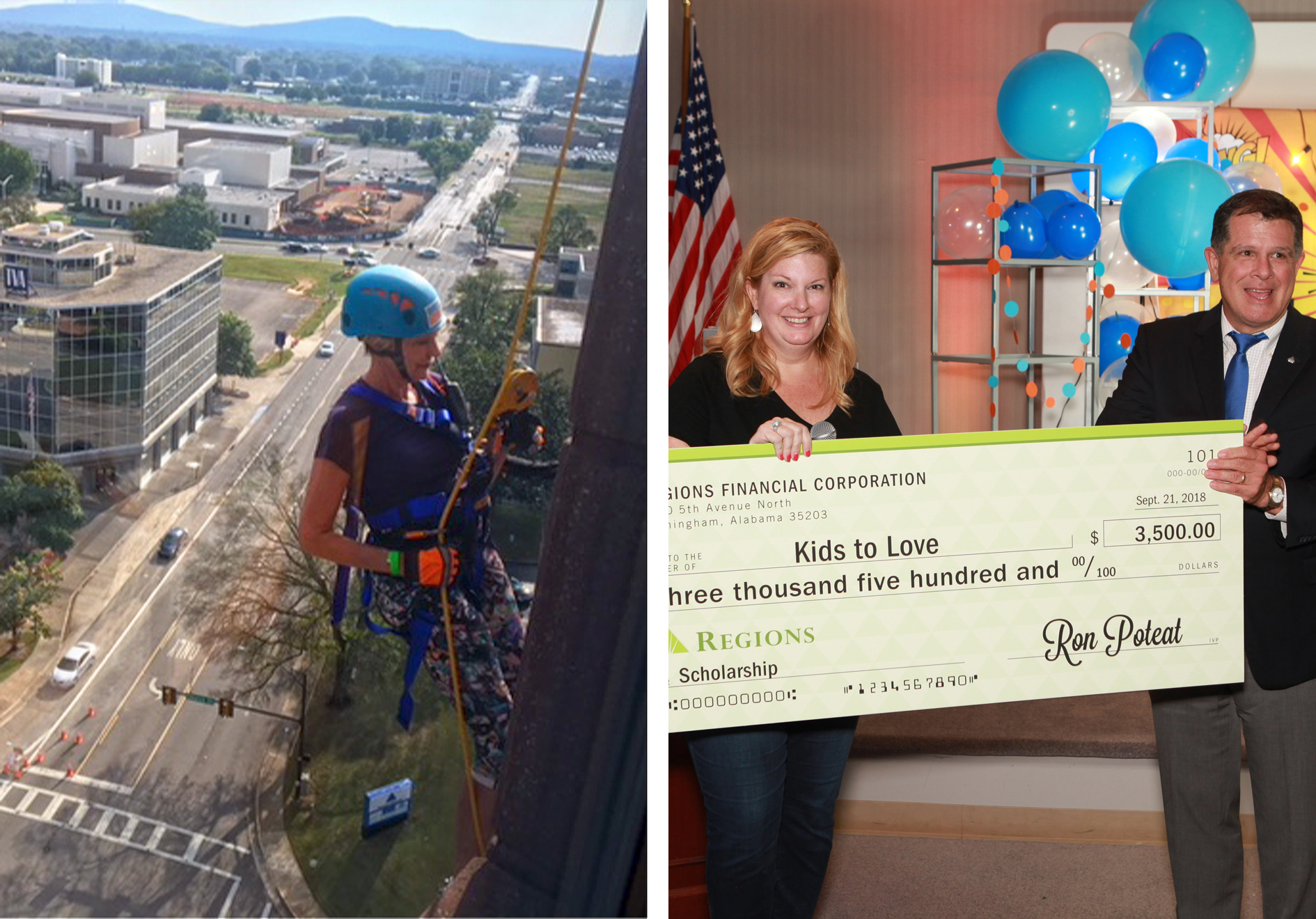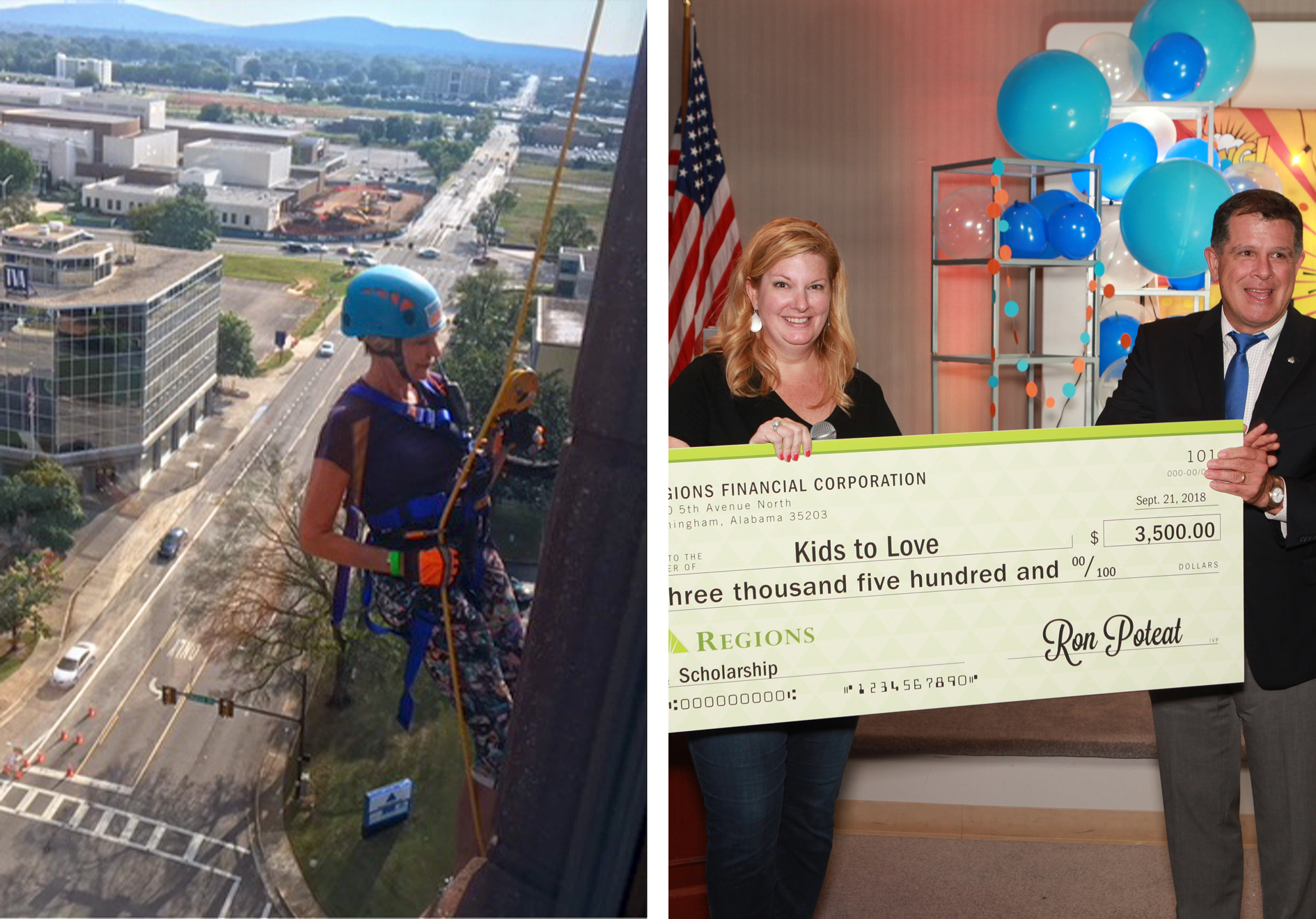 Poteat presented a $3,500 donation from the bank to Kids to Love Founder Lee Marshall. The money will support scholarships for foster children served by Kids to Love, reflecting Kids to Love's holistic approach. Not only does the nonprofit identify with children and provide a source of support; Kids to Love also supplements their education and helps children prepare for successful careers.
"We are thankful for Ron Poteat, Laura Sellers and the entire Regions team for their support of our kids," Marshall said. "It's community partners like Regions that allow us to serve children across our 10 outreach programs designed to meet their immediate needs. Without our services, children in foster care would go without, or age out without a plan. Thank you, Regions, for seeing the good we are doing, and Sharing the Good so we can continue doing it."
Greater Nashville Heart Walk
One of the city's biggest annual philanthropic events draws thousands each year and, in 2018, reached its goal of raising $2.1 million. The cause alone offers a myriad of reason for Regions associates to get involved.
"The Heart Walk is something that Regions has been heavily involved with for years," said Lee Blank, Nashville Market Executive for the bank. "It's something people feel passionate about, and it's important to us to be visible and make a viable contribution."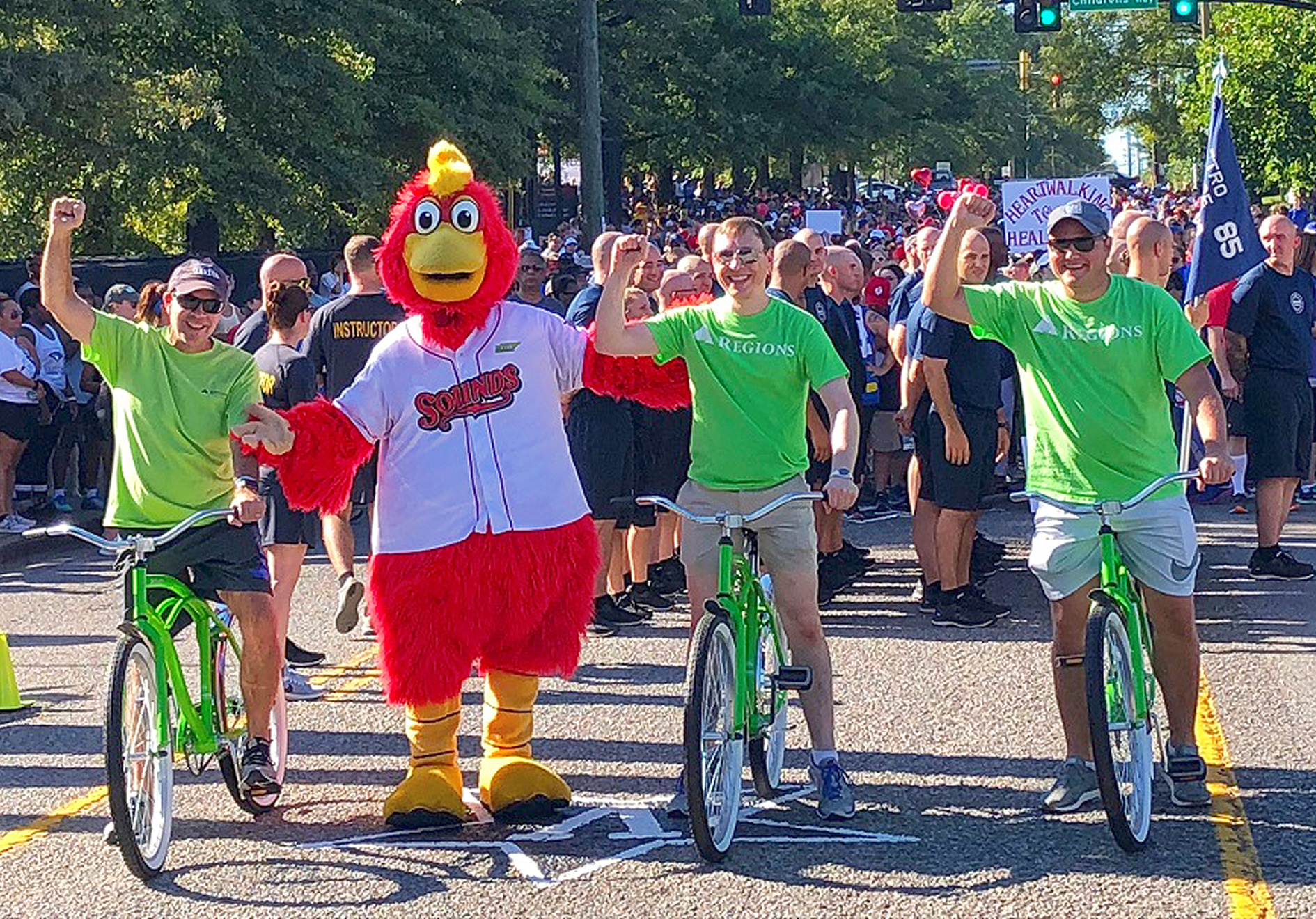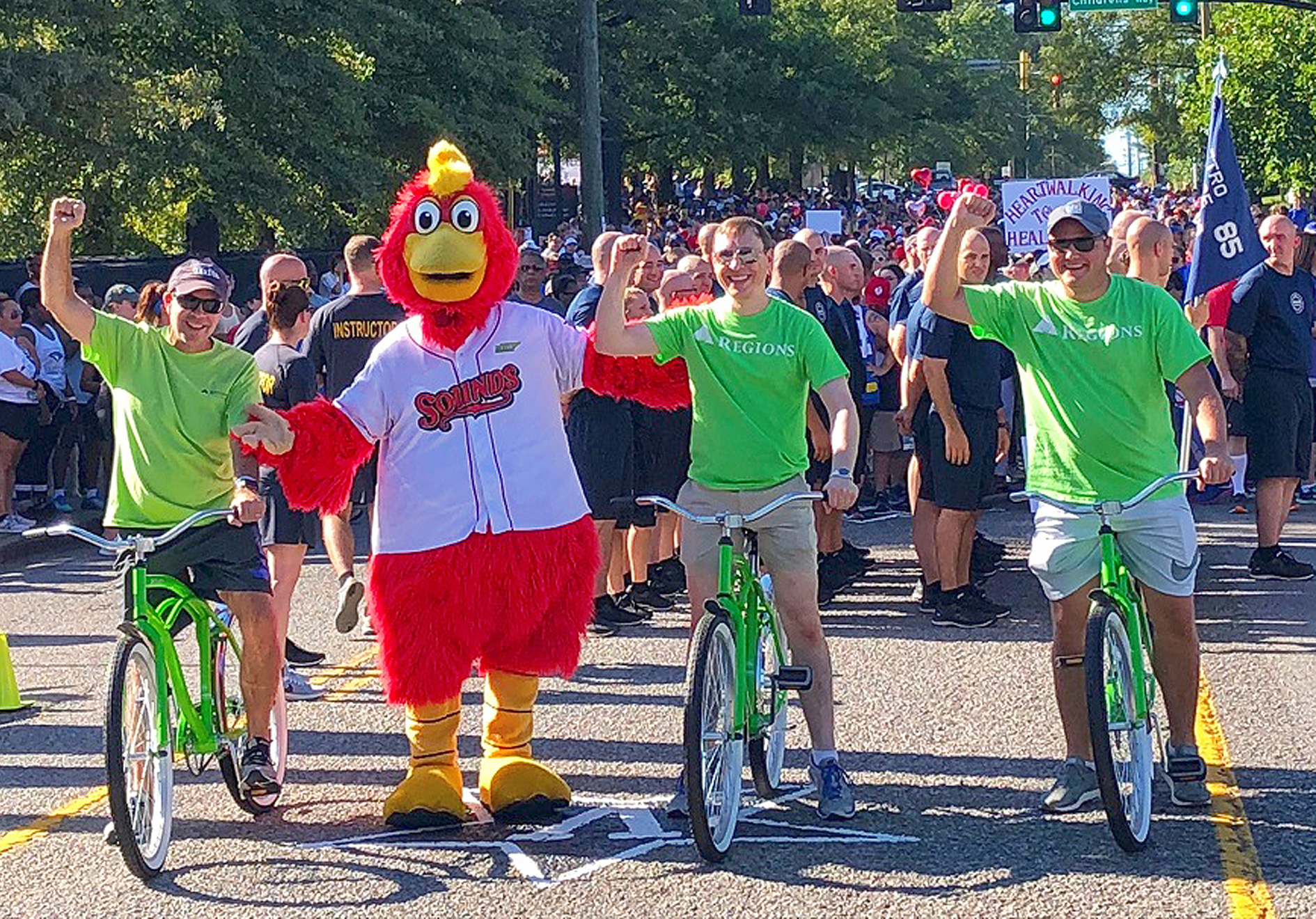 On average, there are close to 50 Regions associates volunteering and participating. But for Blank, the reason to get involved is far more personal.
"I lost my father to a stroke when he was 51 years old," Blank said. "So the American Heart Association has always held a soft spot in my heart because of the research they support, especially on strokes. And, because Vanderbilt is here in town, all the money raised at the walk stays here and goes to combating heart disease."
Indy Do Day
Each year, with an assist from the Indianapolis Downtown Rotary Club, volunteers come together to work on service projects for their neighbors and communities. And, for the second straight year, associates from Regions turned out to help Gleaners Food Bank of Indiana.
The volunteers from Regions helped Share The Good by doing landscaping out front. Inside, they prepared bags of food for the Indianapolis Metro Police Department to distribute to community members and stuffed backpacks to provide weekend meals for local students whose families struggle with providing nourishment. The backpacks are then discreetly distributed as the students head home on Fridays.
"Food insecurity in Indiana is a significant issue," said Regions' Kim Borges. "One in every six Hoosiers is deemed 'food insecure,' meaning they don't know where their next meal is coming from."
In all, there were 25 associates participating thanks to internal project director Arkita Lee.
"Everyone here loves it," Lee said. "It's a fun experience and it's a good feeling to give back to the community. In all, there were close to 200 volunteers from across the city, so it was a great chance to represent Regions."