Local ideas. Carried out by local teams. That's why Share the Good is so effective.
For the 10th consecutive year, Regions Bank teams across the Southeast, Midwest and Texas brought new ideas to the table and carried out creative, meaningful – and often personal – acts of service. Hundreds of activities took place as part of this annual Regions Bank program.
With school getting back in session, a common theme among Share the Good activities was donating supplies – and not just for the students; box after box filled with classroom supplies for teachers were delivered, too.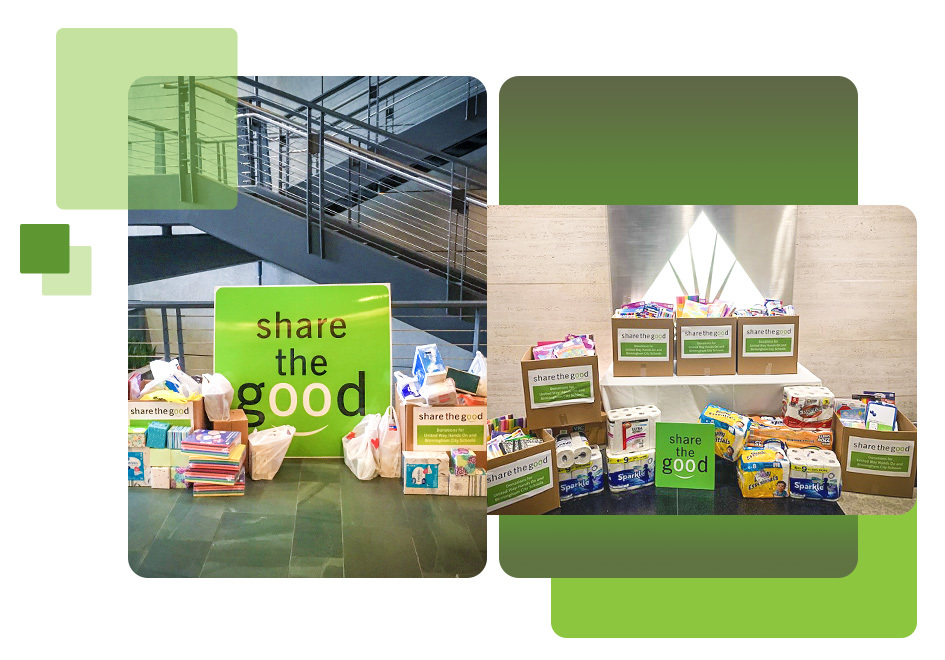 In Birmingham, a Regions branch manager thought of another way to help during the back-to-school season: haircuts. His team covered the cost of cuts for several children at a neighborhood barber shop.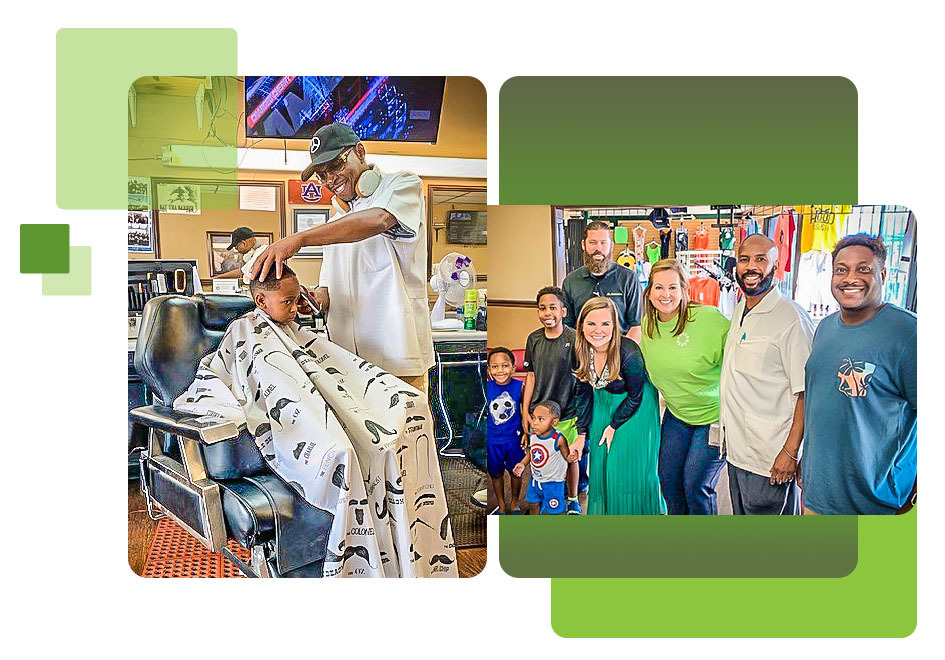 In New Orleans and Nashville, Regions associates sorted and packed boxes of food for local chapters of the Second Harvest Food Bank. Hunger is a pressing need affecting people in nearly every community; this was one way our teams could help as part of larger efforts to connect more people with nourishing food.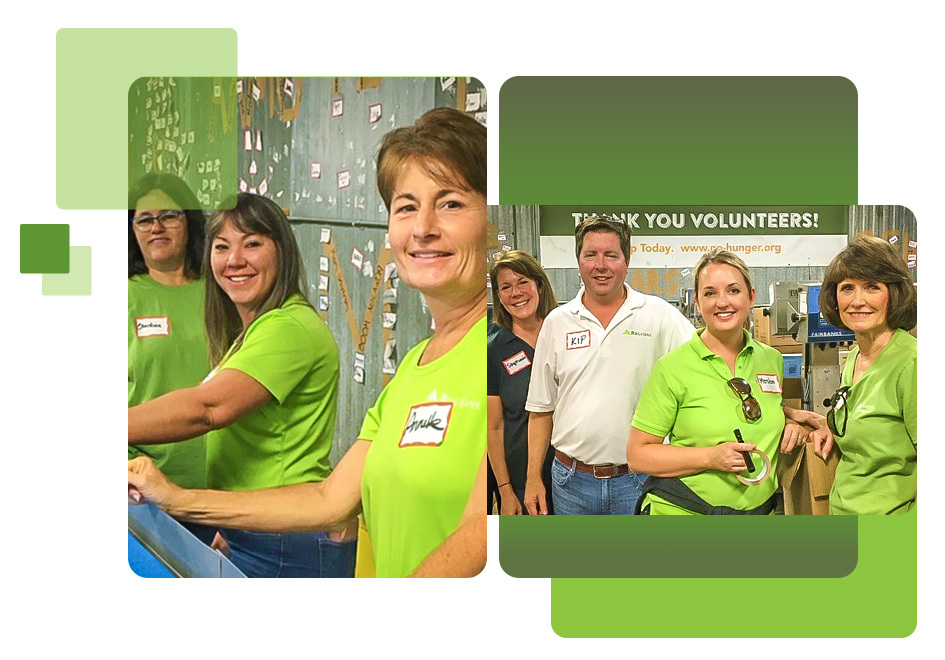 Showing appreciation to others is another important part of Share the Good. In many communities served by Regions, teams visited fire stations and shared meals and goodies for first responders who work day and night to serve our communities.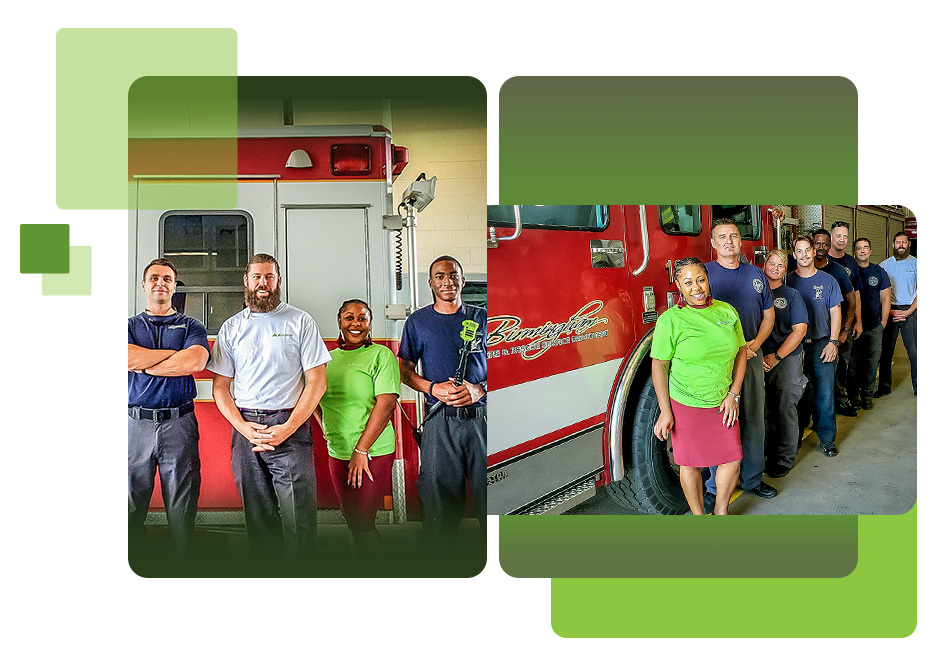 Cookies, in particular, were a big hit. As in fresh-baked, unbelievable cookies. Bank associates dropped by several nonprofit organizations, such as the Magic City Acceptance Center in Birmingham, to say hello and deliver some sweet treats.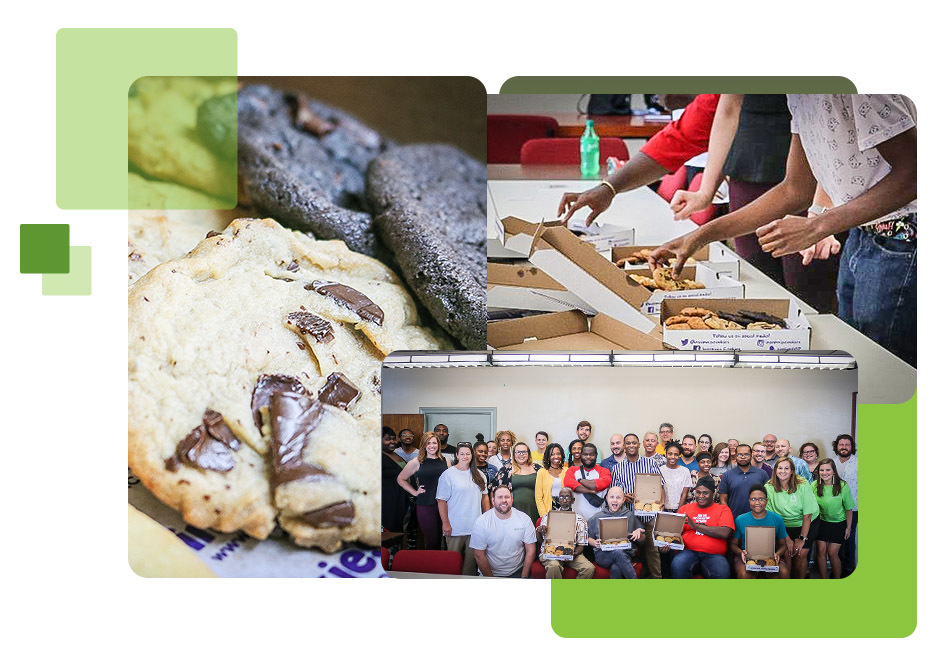 Regions teams also saw on-the-spot needs and jumped into action. For instance, Birmingham's Sidewalk Film Festival, a major summertime attraction, was underway as storm clouds gathered. No worries. The Regions teams who'd already planned to be there to hand out water bottles amid the summer heat simply tapped into their stockpile of Regions umbrellas, giving dozens away to film fans as the rains came down.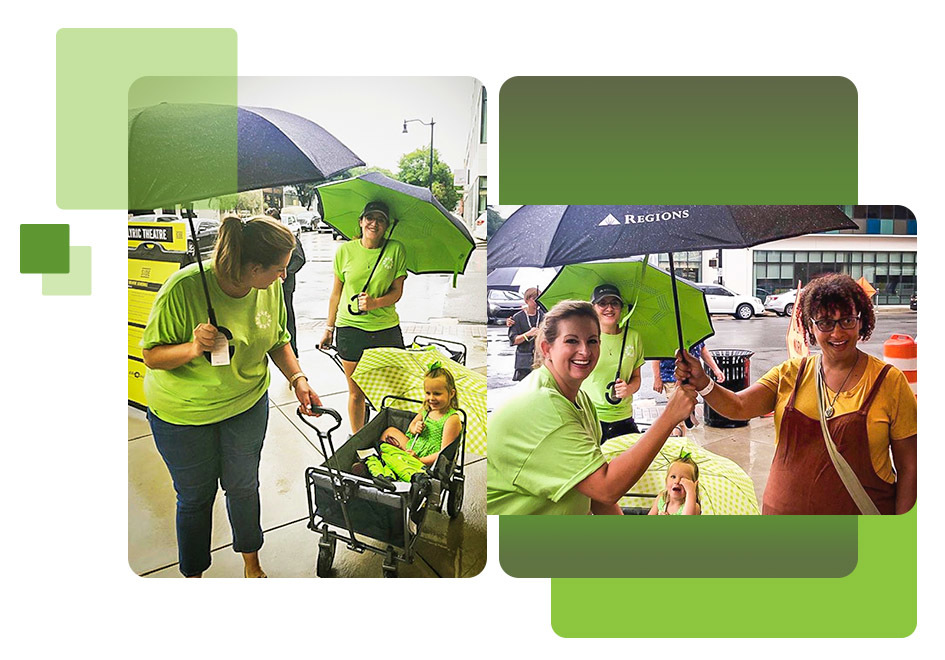 Share the GoodSM is a month-long program. But Regions' commitment to community engagement lasts all year. The company takes a strategic approach to serving others. And more details on Regions' comprehensive strategy toward community engagement can be found here.