We asked. You delivered. Once again, our readers have shared their stories and photos of their four-legged friends. Enjoy our first installment of Good Pets: Team Spirit. Don't see your favorite pet or team yet? Don't worry. There's more to come.
LILY GIRL  
Lilly was adopted from the Starkville Humane Shelter when her owner was a senior at Mississippi State University. Of course she's a State fan and loves the ringing of the cowbells and MSU deep maroon jersey. This 2-year-old black mountain cur mix loves playing with her toys, running around with other dogs, snuggling with her mom and rooting on the Bulldogs.
Shelbi Dunlap/Southaven, Mississippi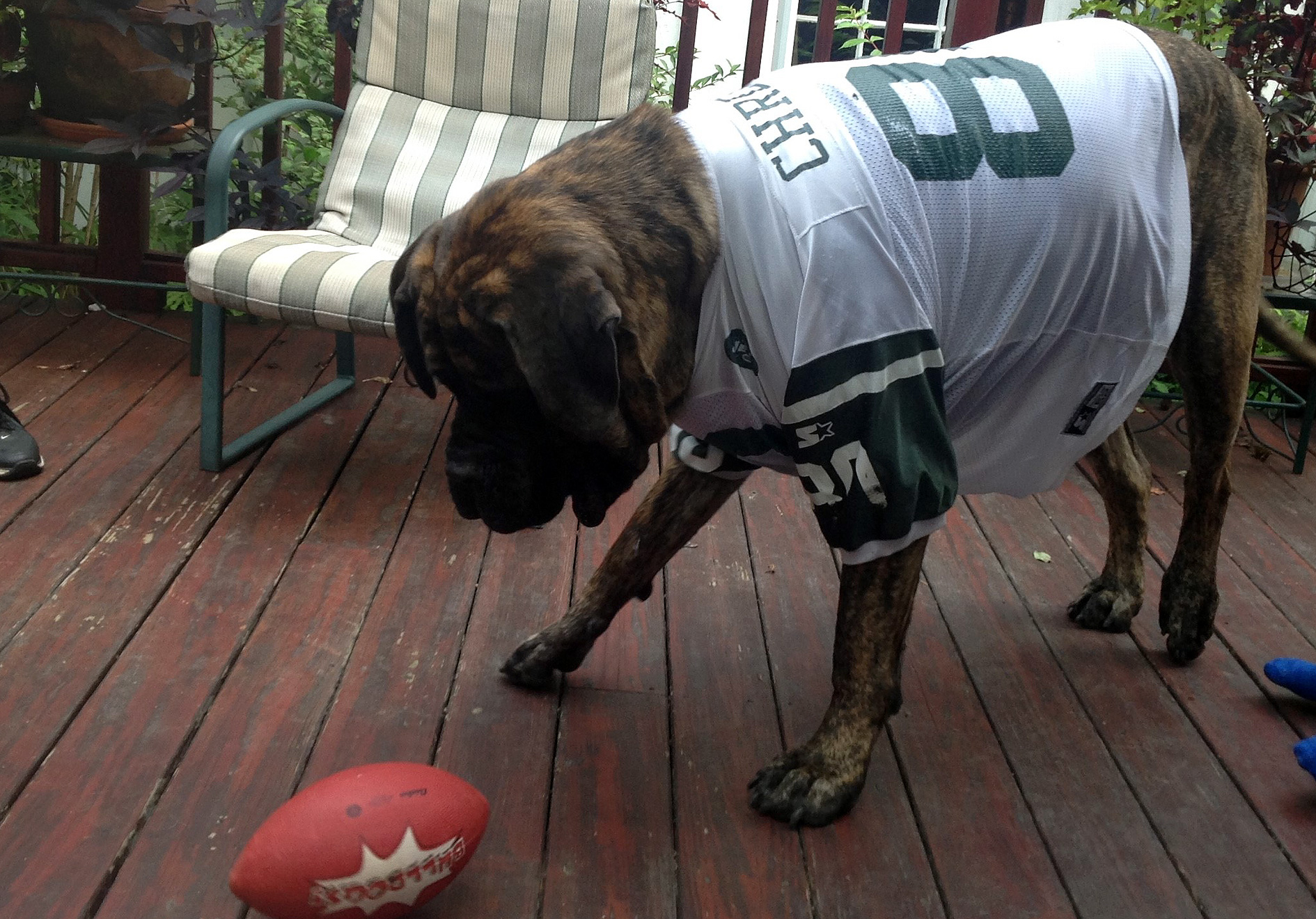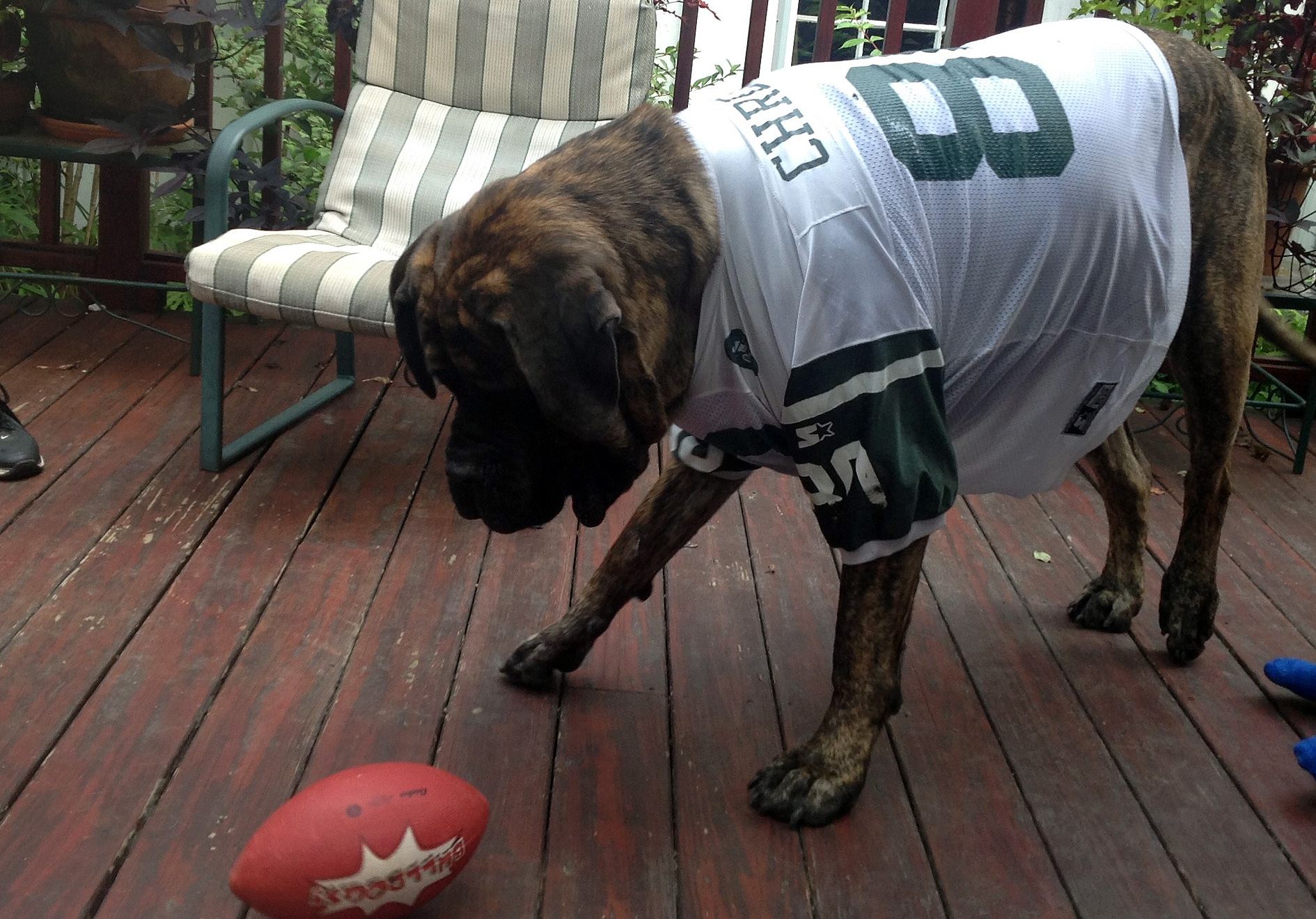 DUNCAN
This transplant from the Northeast has settled down in the South just fine. OK, not totally. He hasn't picked a college favorite yet. So Duncan is sticking with his top NFL team – the New York Jets — for now.
Limor Bernstock/Birmingham, Alabama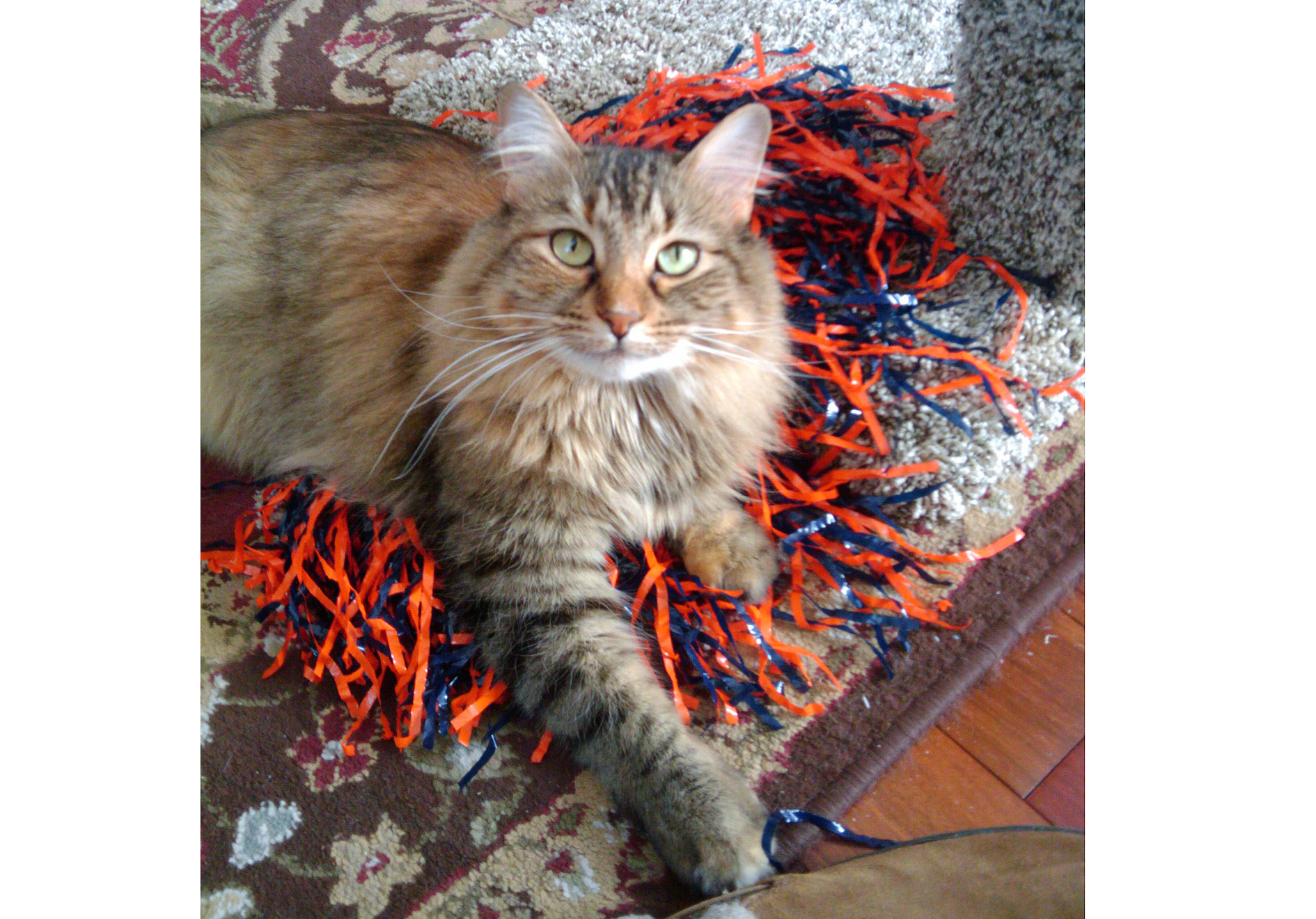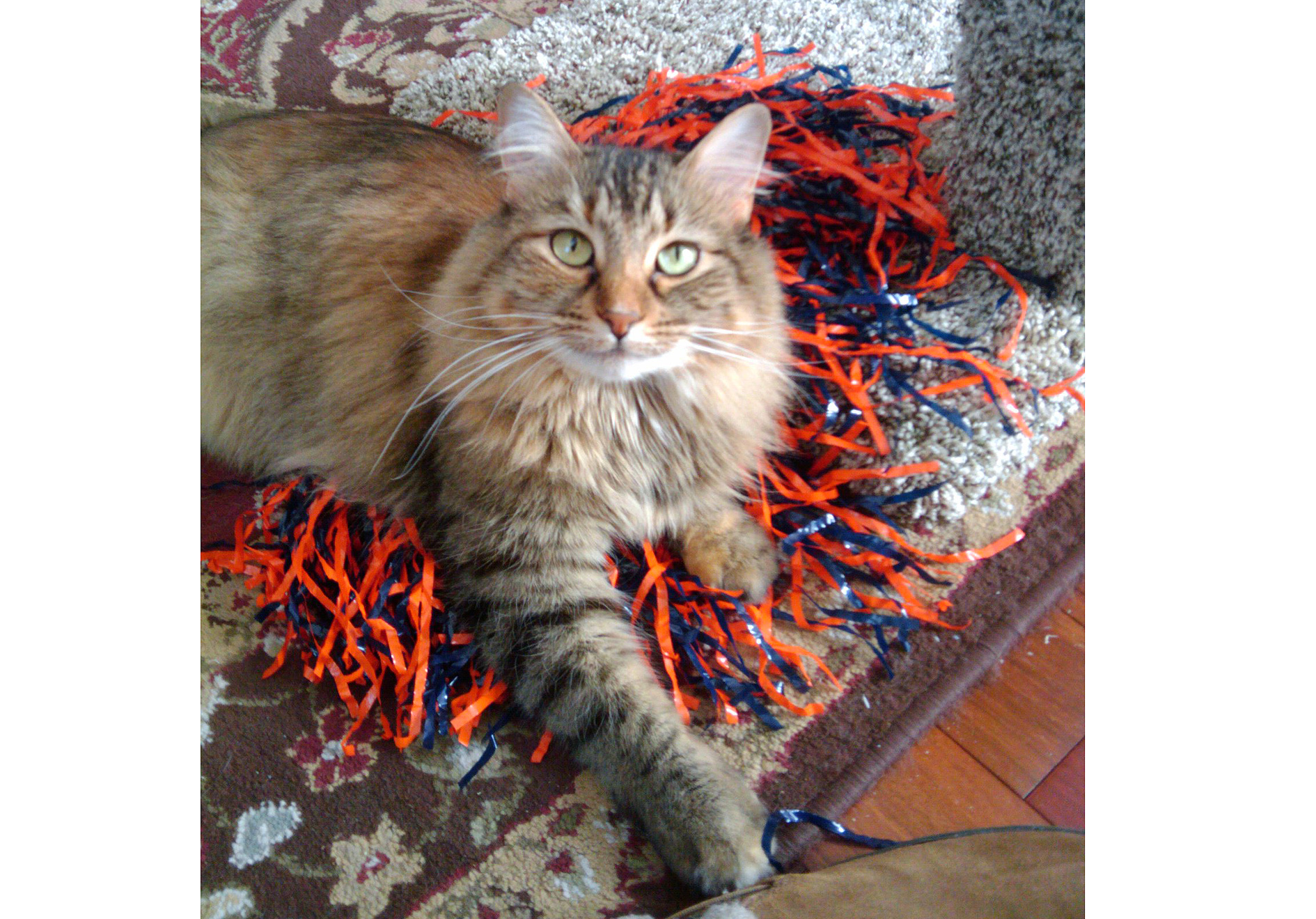 GABBIE
Nine-year-old Gabbie is an only child. She's a bit ornery and extremely protective as to who gets to pet her. She loves her Auburn shaker – the blue-and-orange really brings out her color. Why wouldn't she be a Tigers fan? After all, the mascot, Aubie, is her cousin. And he's a cool cat, too.
Alicia Porter/Birmingham, Alabama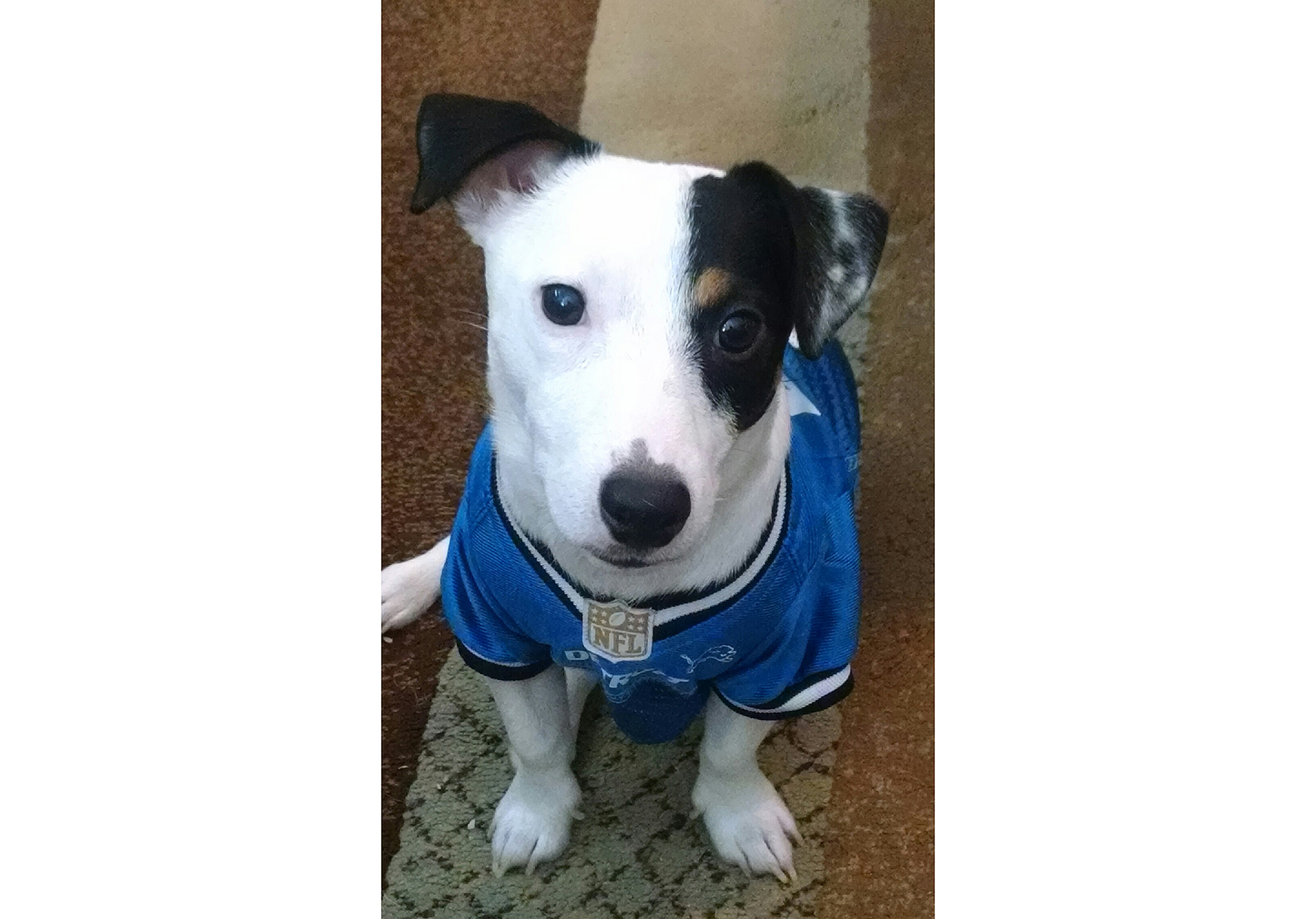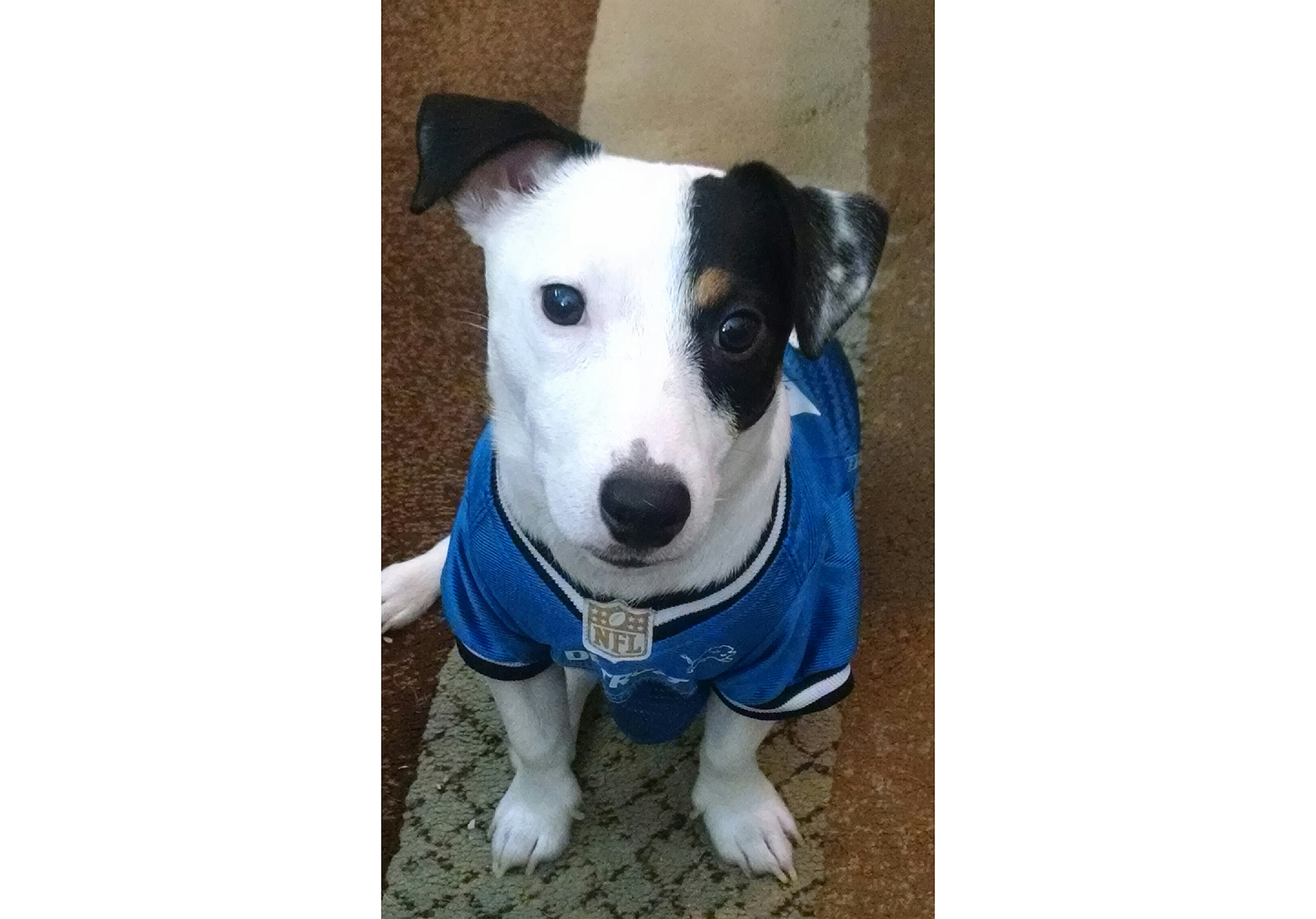 LOKI
This 1-year-old Jack Russell Terrier wears his Detroit Lions jersey because, like the Lions, he has that never-give-up team spirit.
Barrie Wood/Orlando, Florida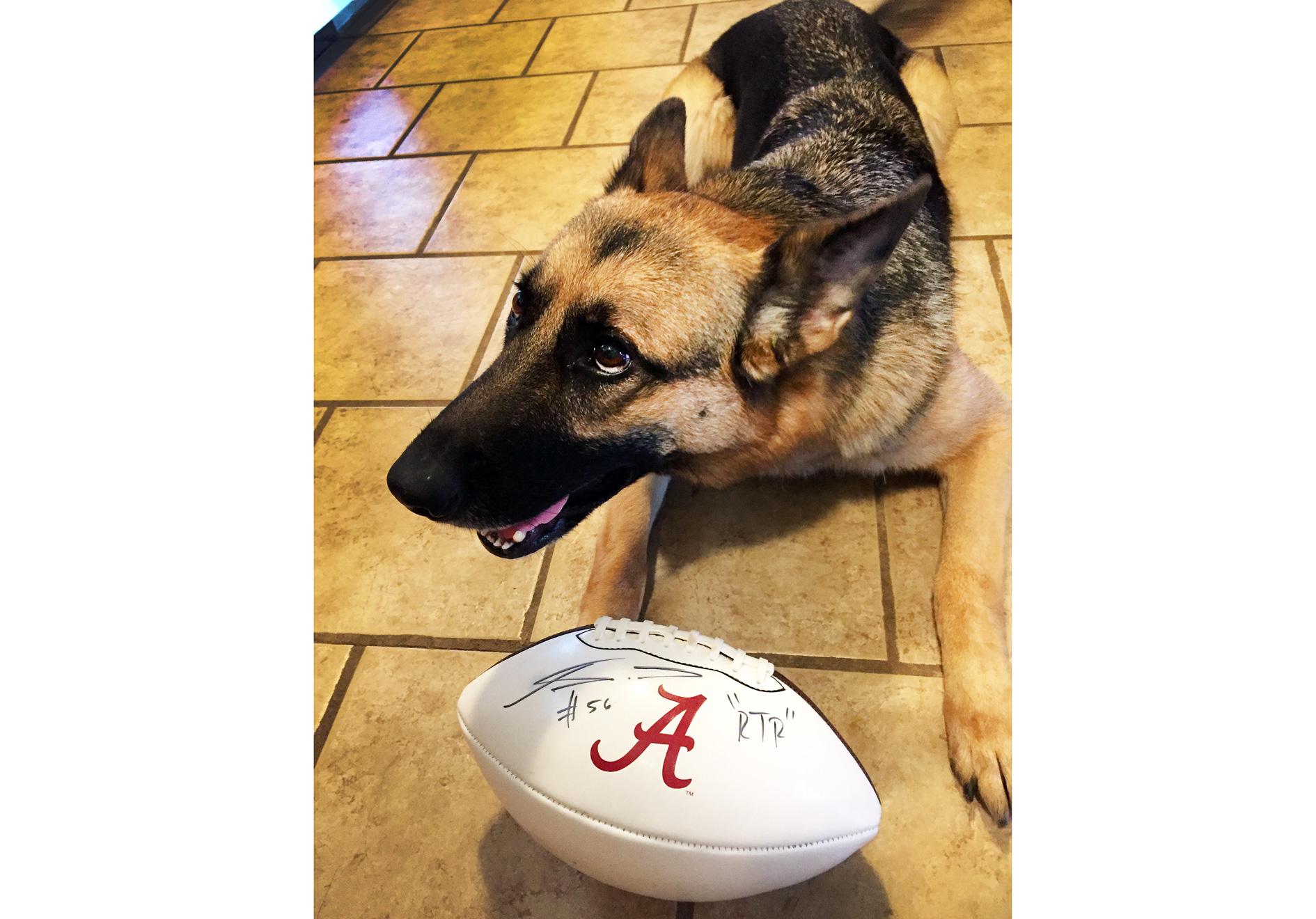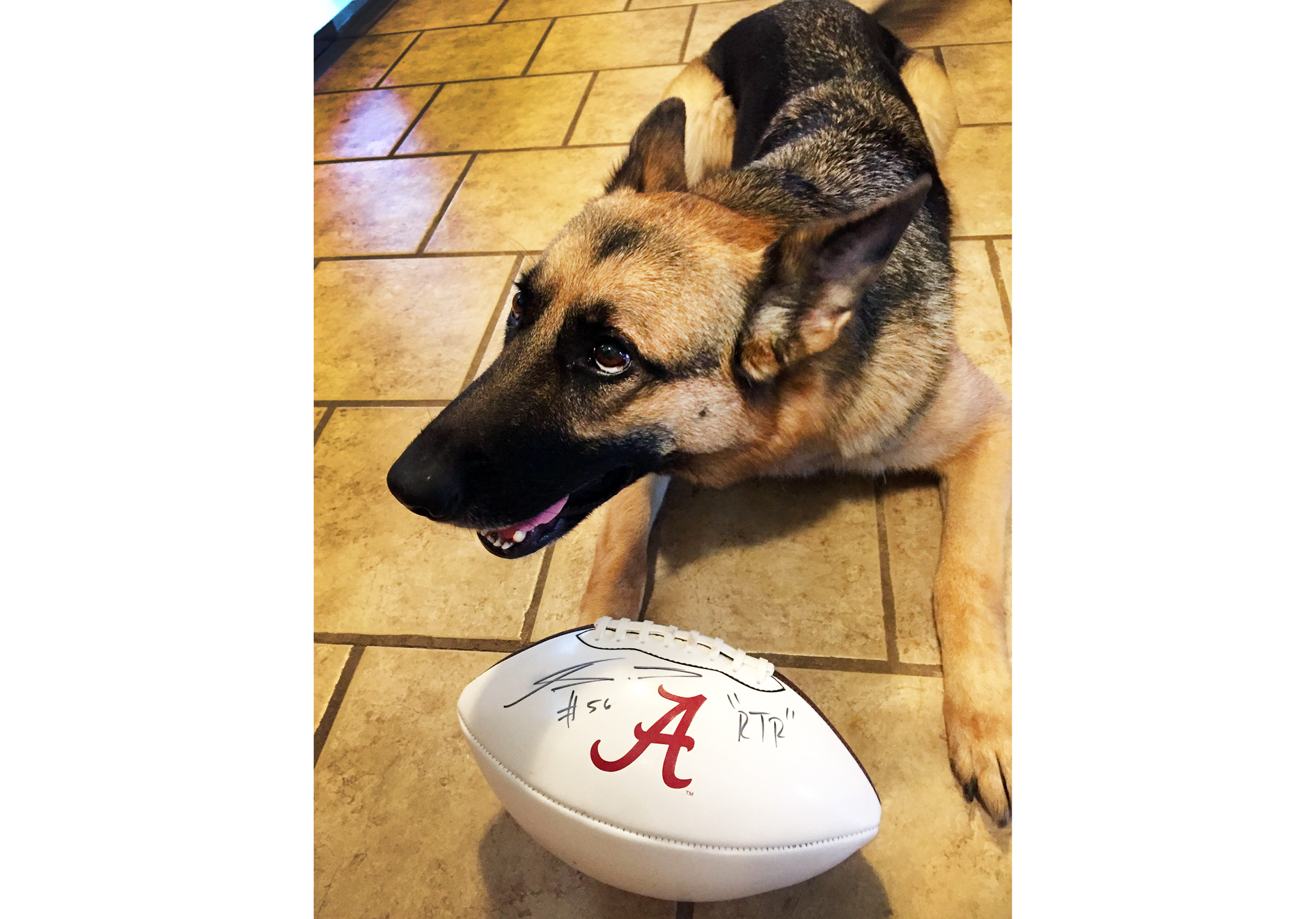 LAIKA
Now 4, Laika still behaves like a puppy. She's full of energy, which she needs to follow Alabama on another run in pursuit of the national title. Her Alabama fandom has never been in question, especially after meeting and getting an autographed ball from former Crimson Tide linebacker Tim Williams.
Lara Warren/Hoover, Alabama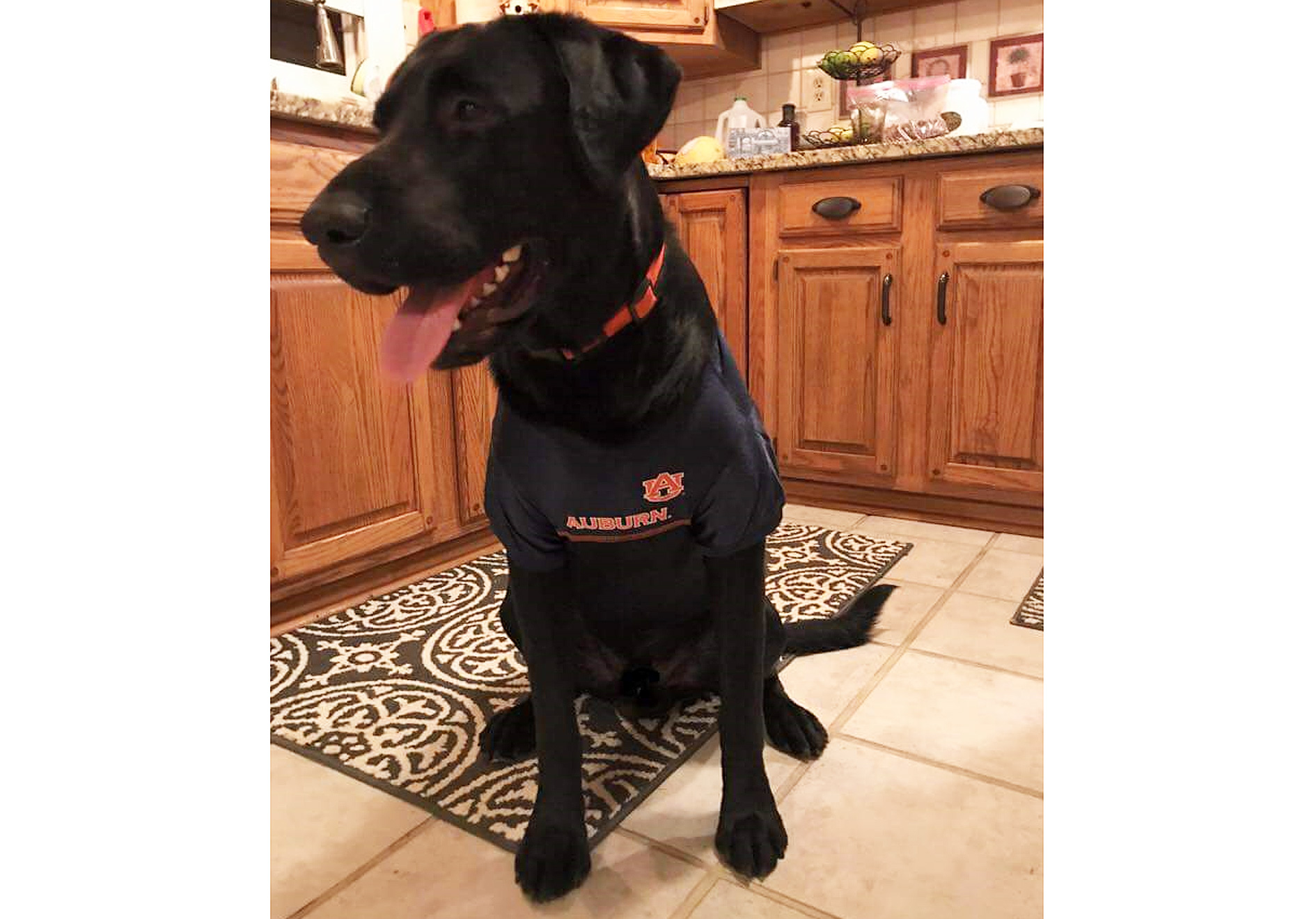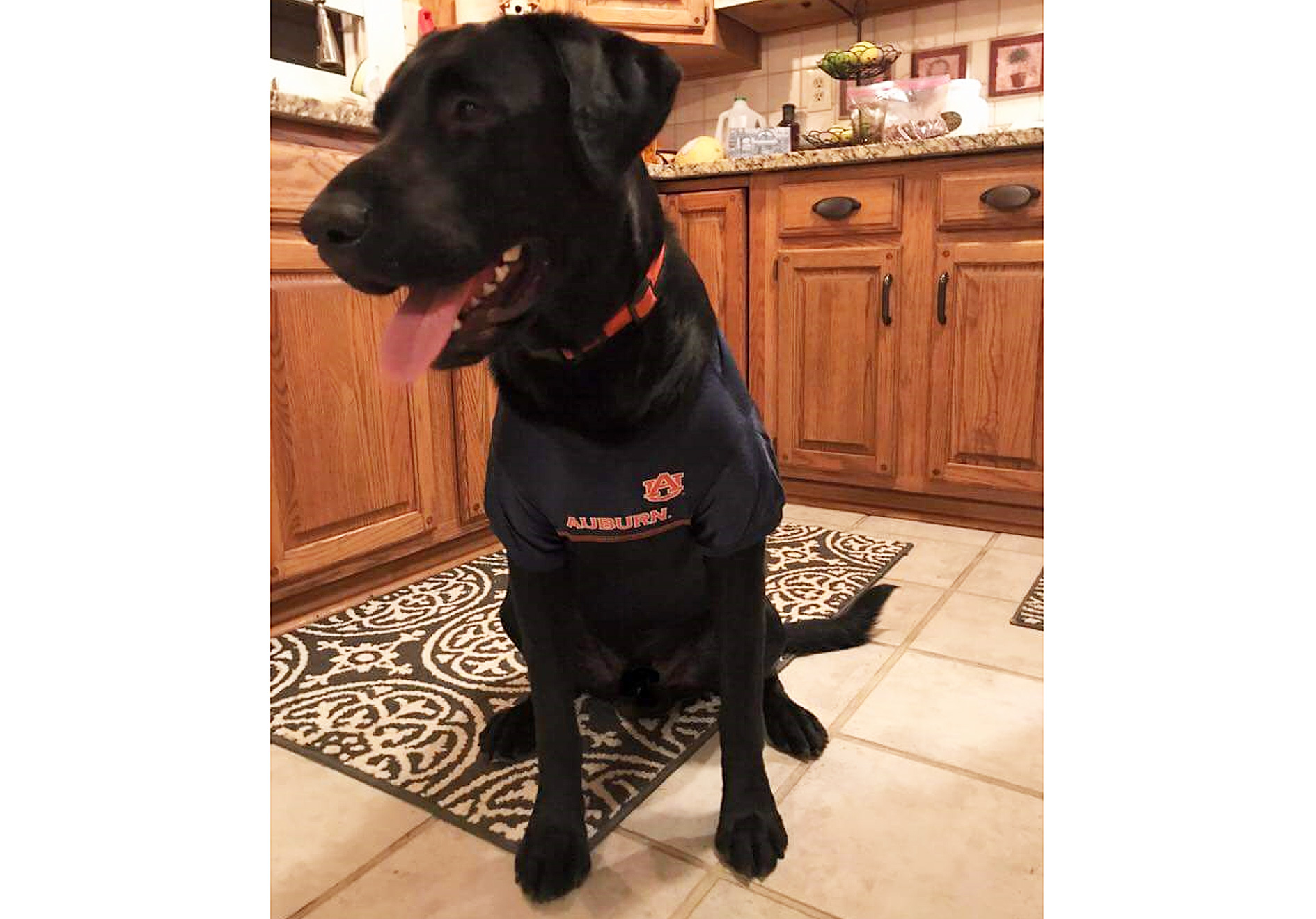 RUCKER
This outstanding Lab was named after Darius Rucker, the former Hootie & The Blowfish frontman and now a leading country artist. Rucker celebrated his recent birthday with a new Auburn jersey. His love for the Tigers runs in the family. War Eagle!
Vicki Faucett/Trussville, Alabama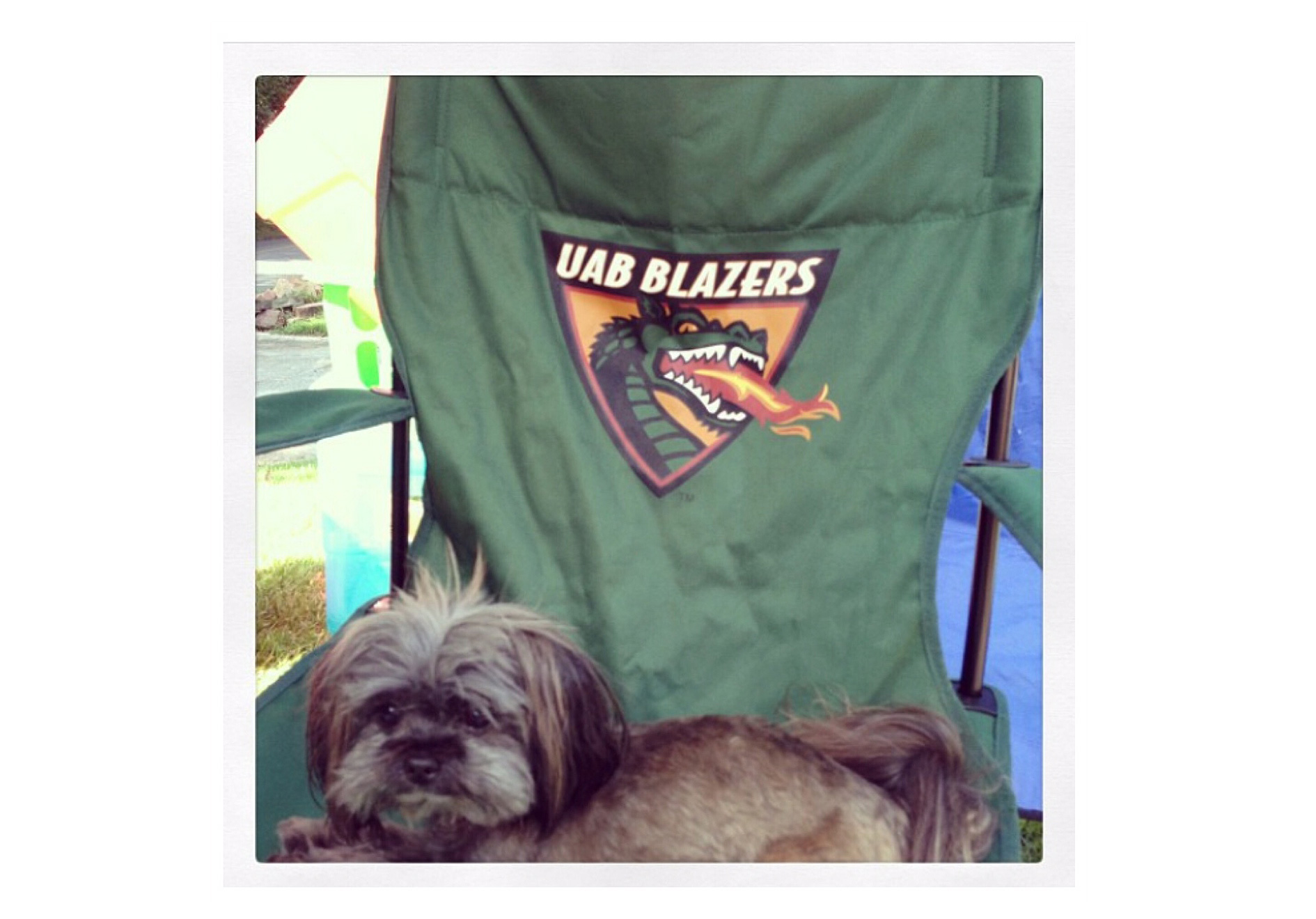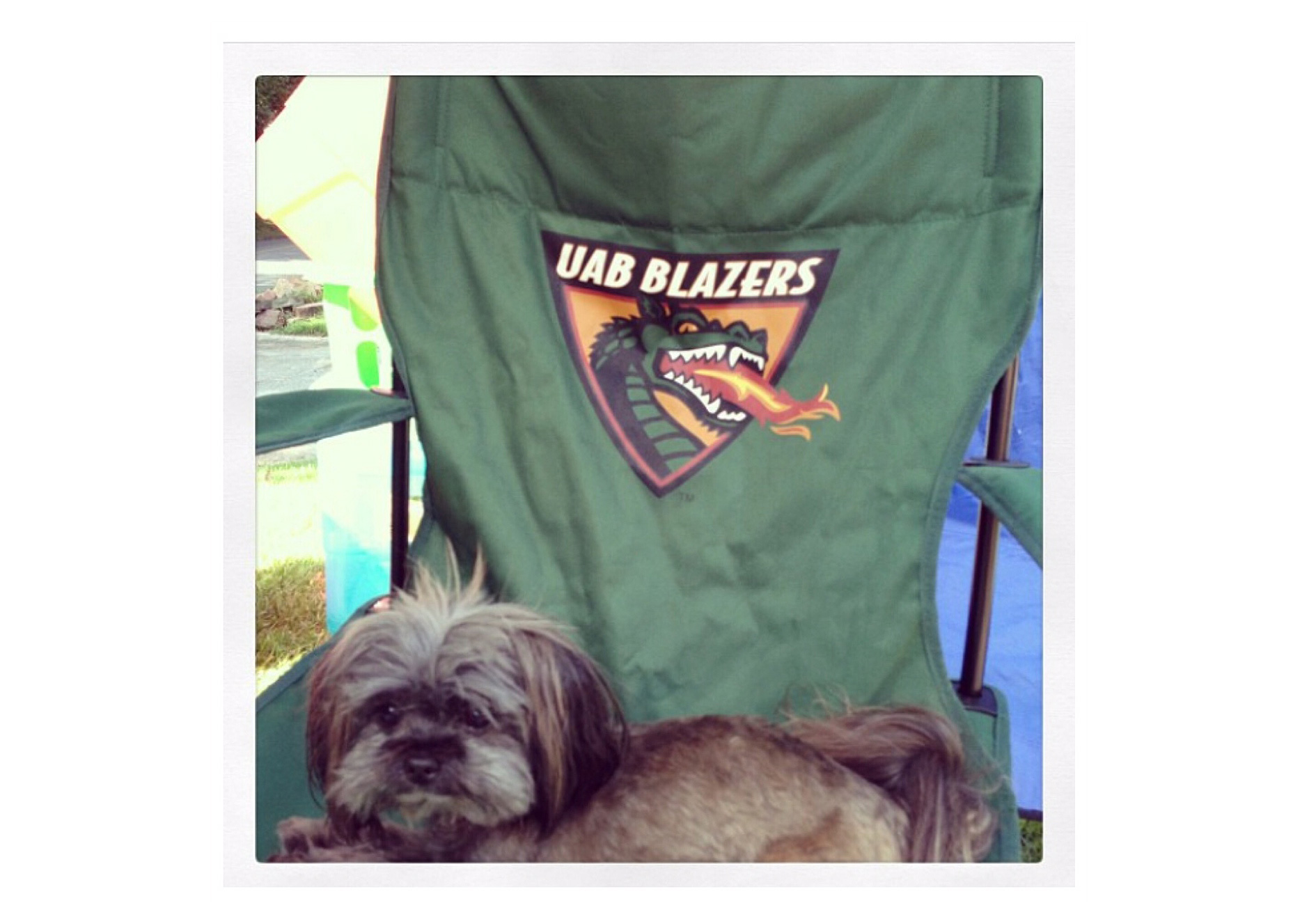 BENTLEY
This Yorkie Tzu has waited patiently the past two years for the return of UAB football. Now, with "The Return," he's ready to spend every autumn Saturday responding positively to "Go Blazers!"
Ana Ramsay/Birmingham, Alabama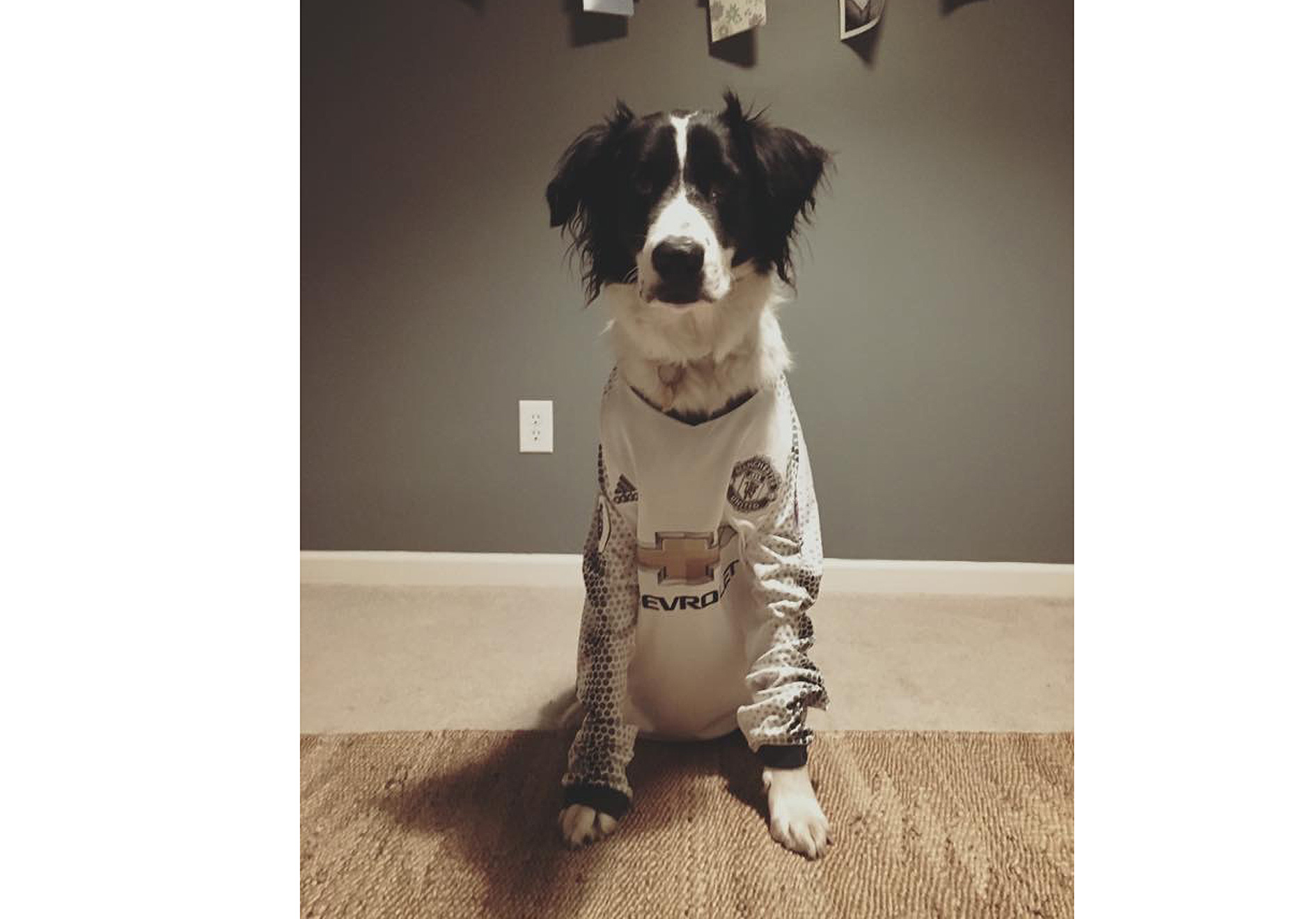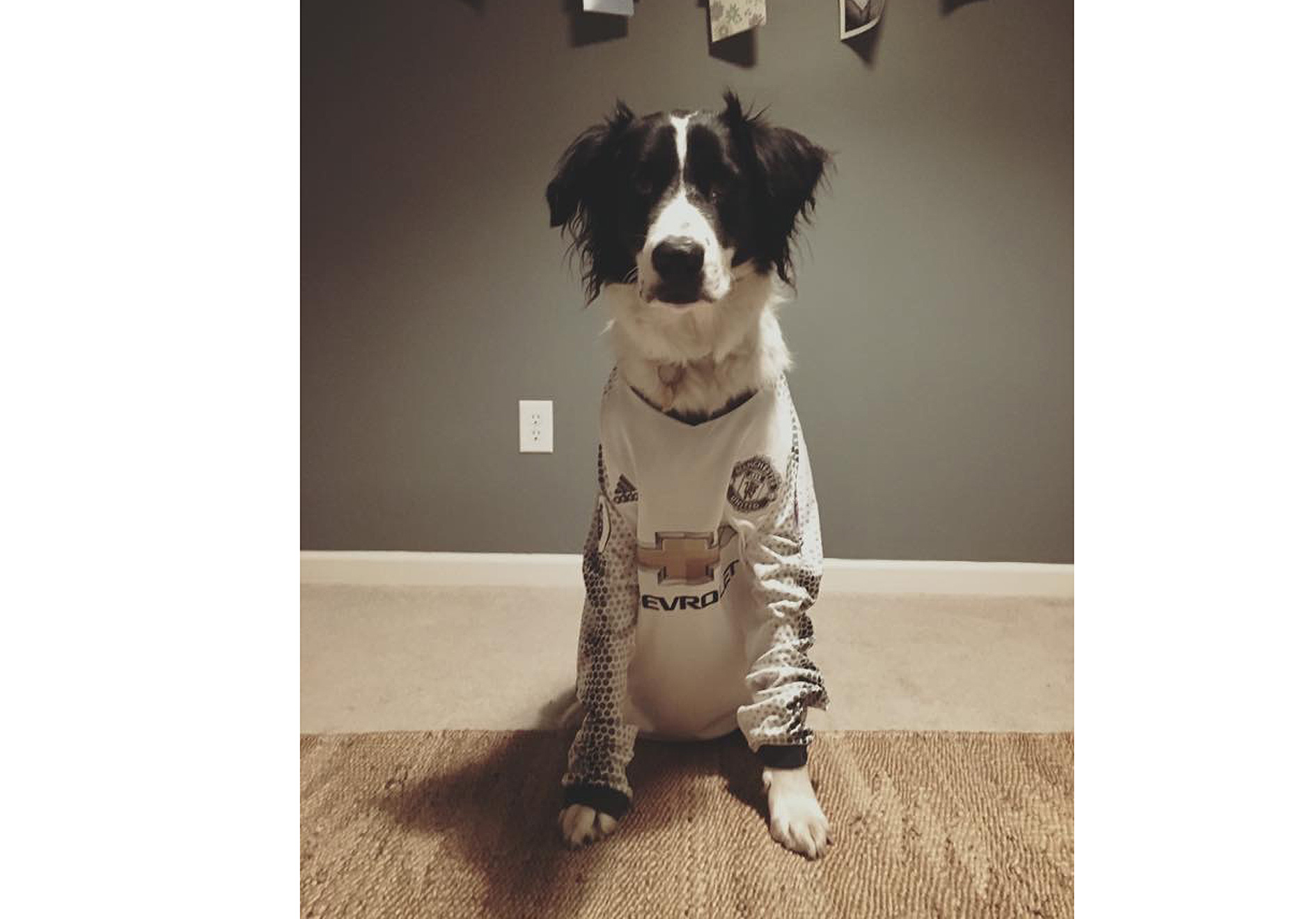 BRODY
A Newfoundland/Border Collie mix, Brody's parents met while playing soccer. On their first date, they went to an English pub Brody's grandfather managed for more than a quarter of a century. For much of that time, Manchester United matches were fixtures on the telly. Now that love for ManU has been passed on to Brody, who loves to cheers on his Red Devils.
Nicholas Patterson/Fishers, Indiana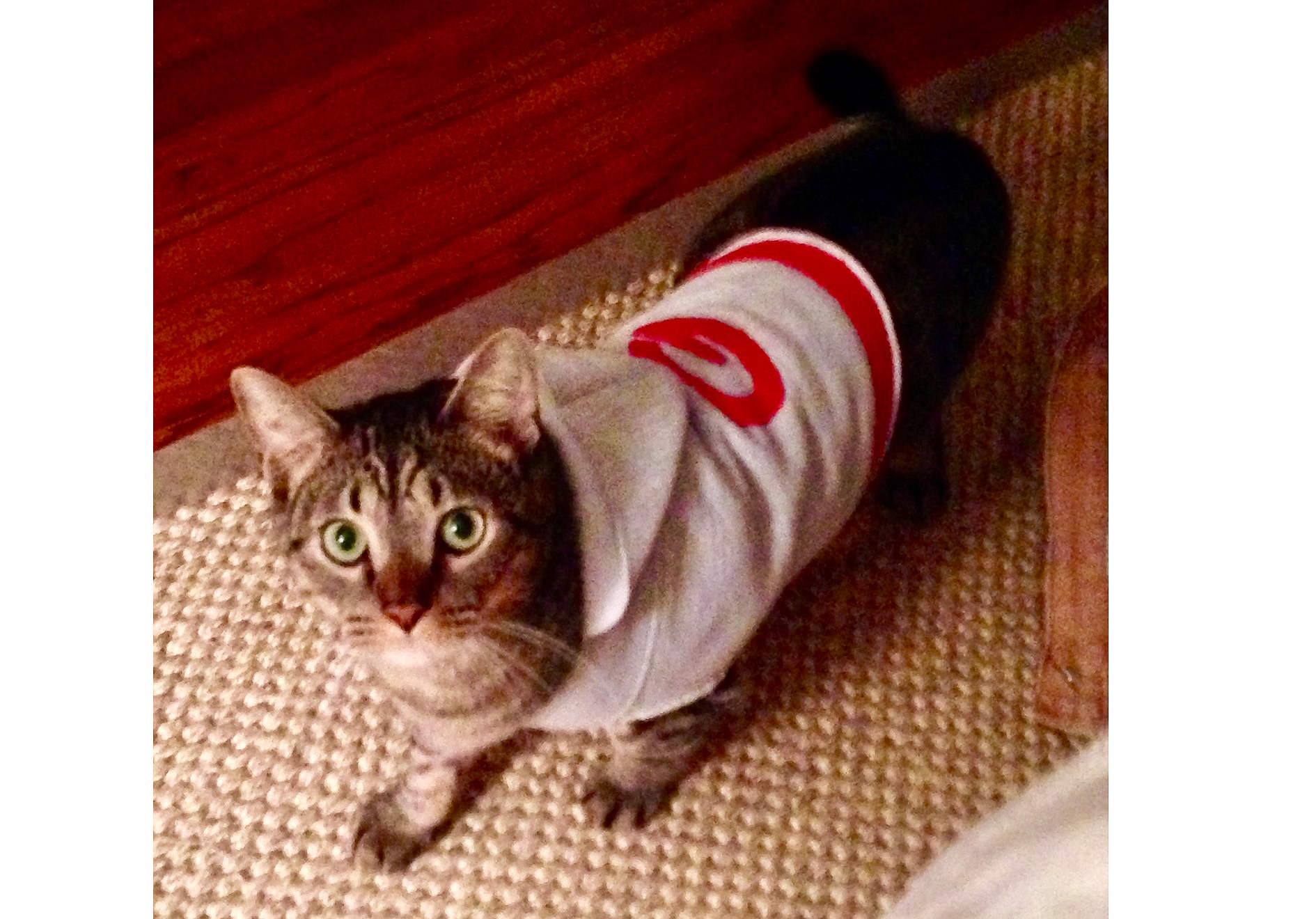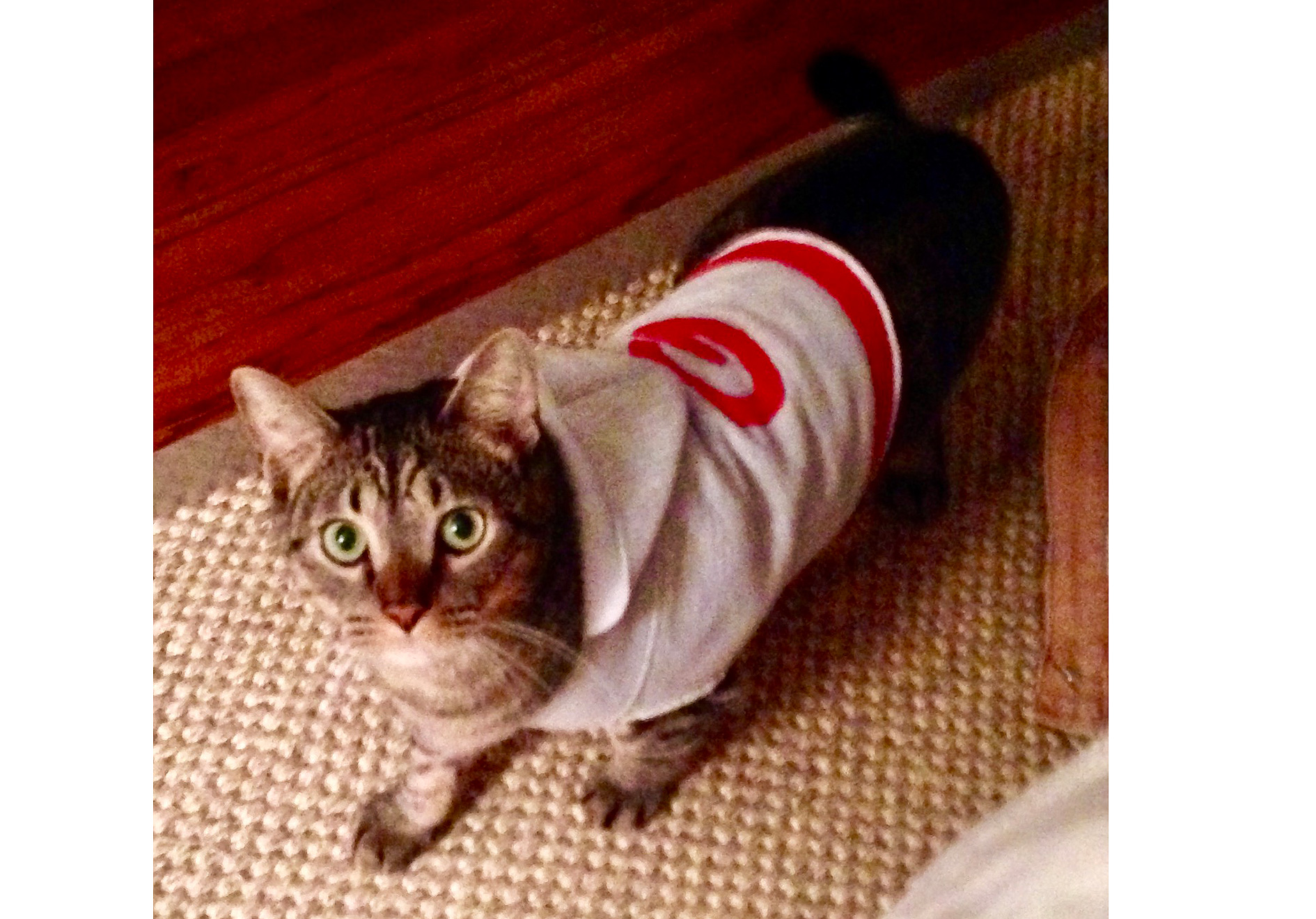 OTIS
Cats and dogs normally don't mix, but this feline is an exception. Otis lives in Alabama but he loves the Georgia Bulldogs and watches games every Saturday with his UGA hoodie.
Meriwether Martin/Birmingham, Alabama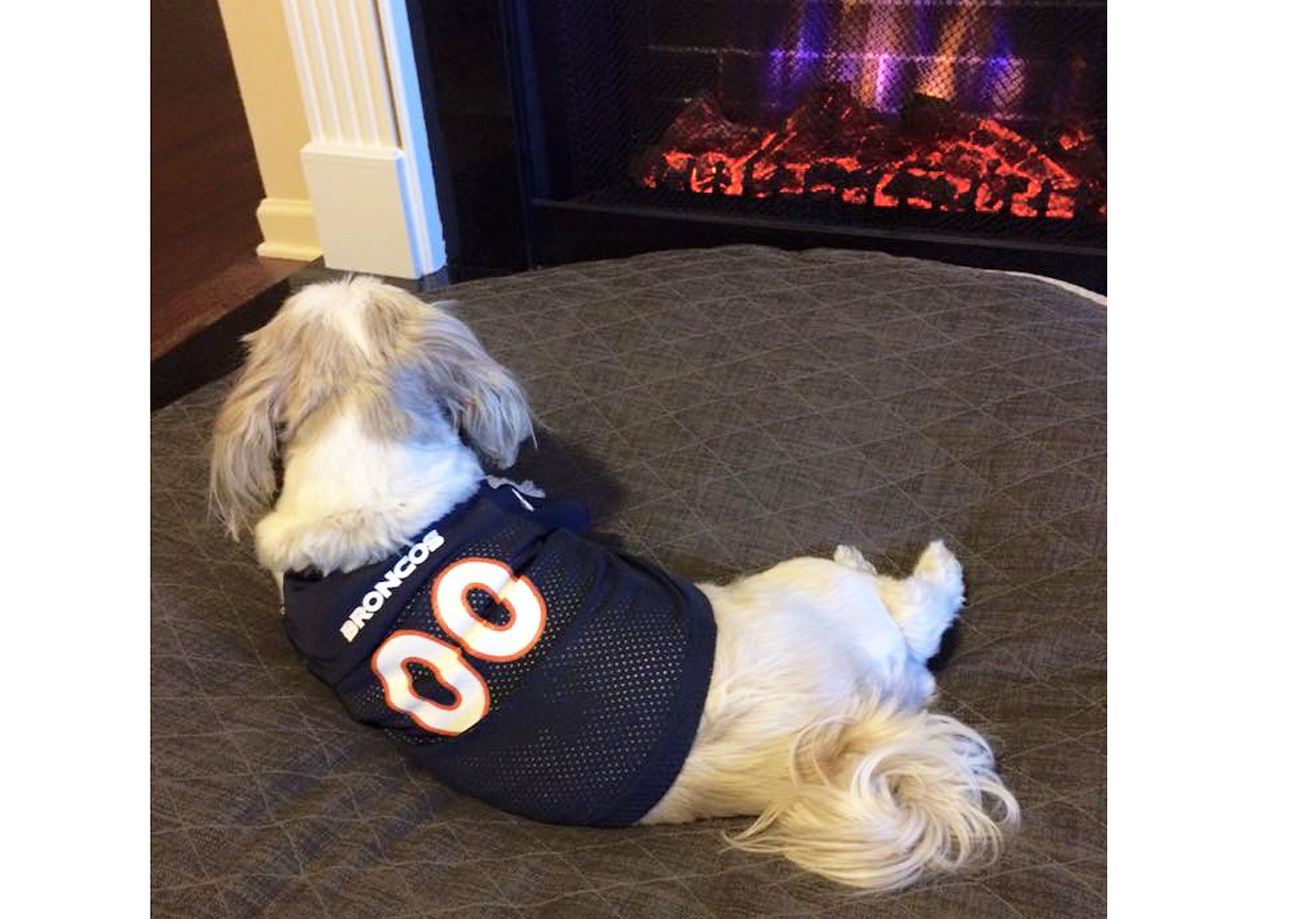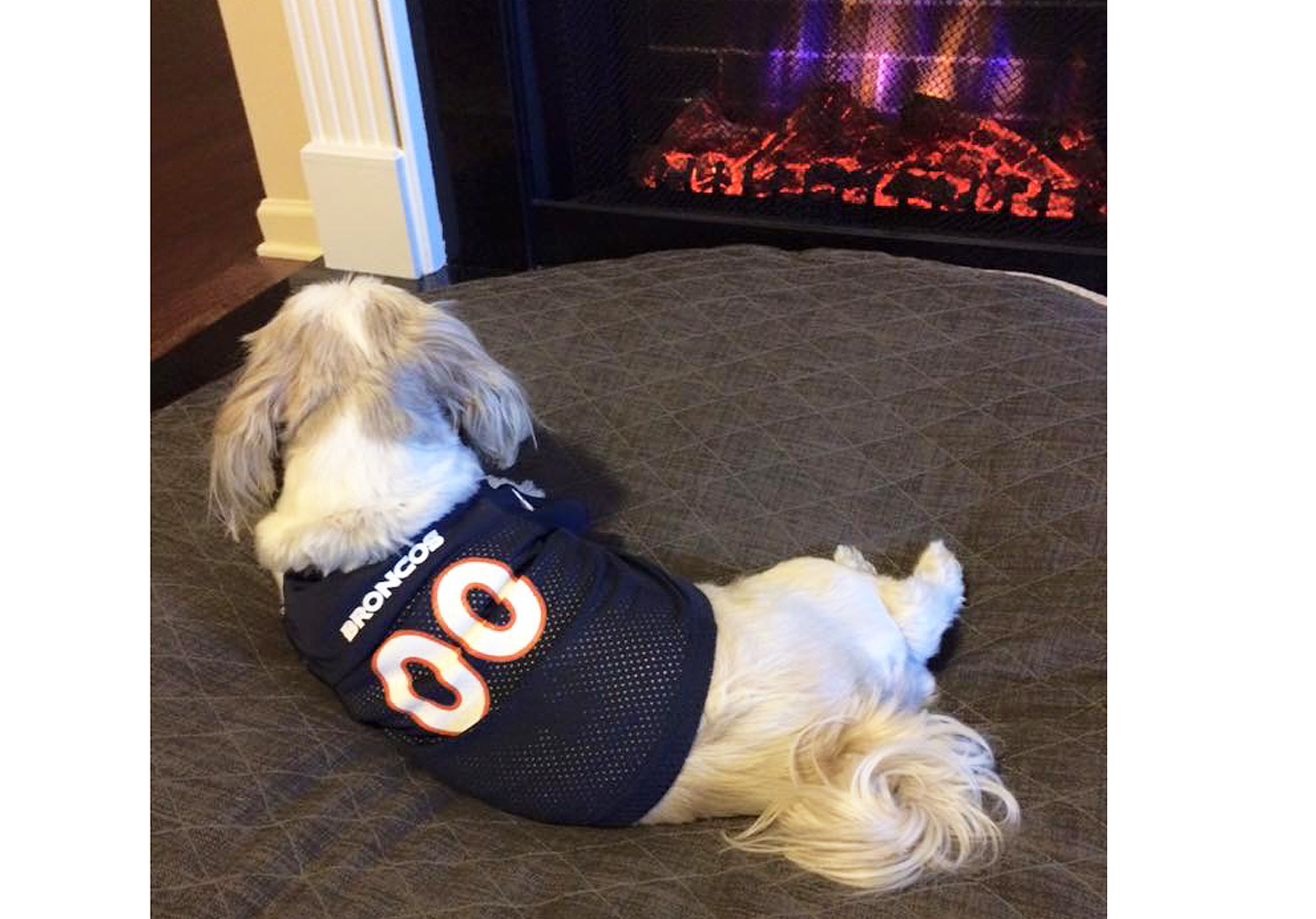 PISTACHIO
Rescued from a puppy mill, Pistachio – once scared and timid – has opened up and become the best pet ever. And, like her parents, she's now a diehard Denver Broncos fan. She really relates to the Broncos' mascot, a wild horse.
Mary Suazo/Alpharetta, Georgia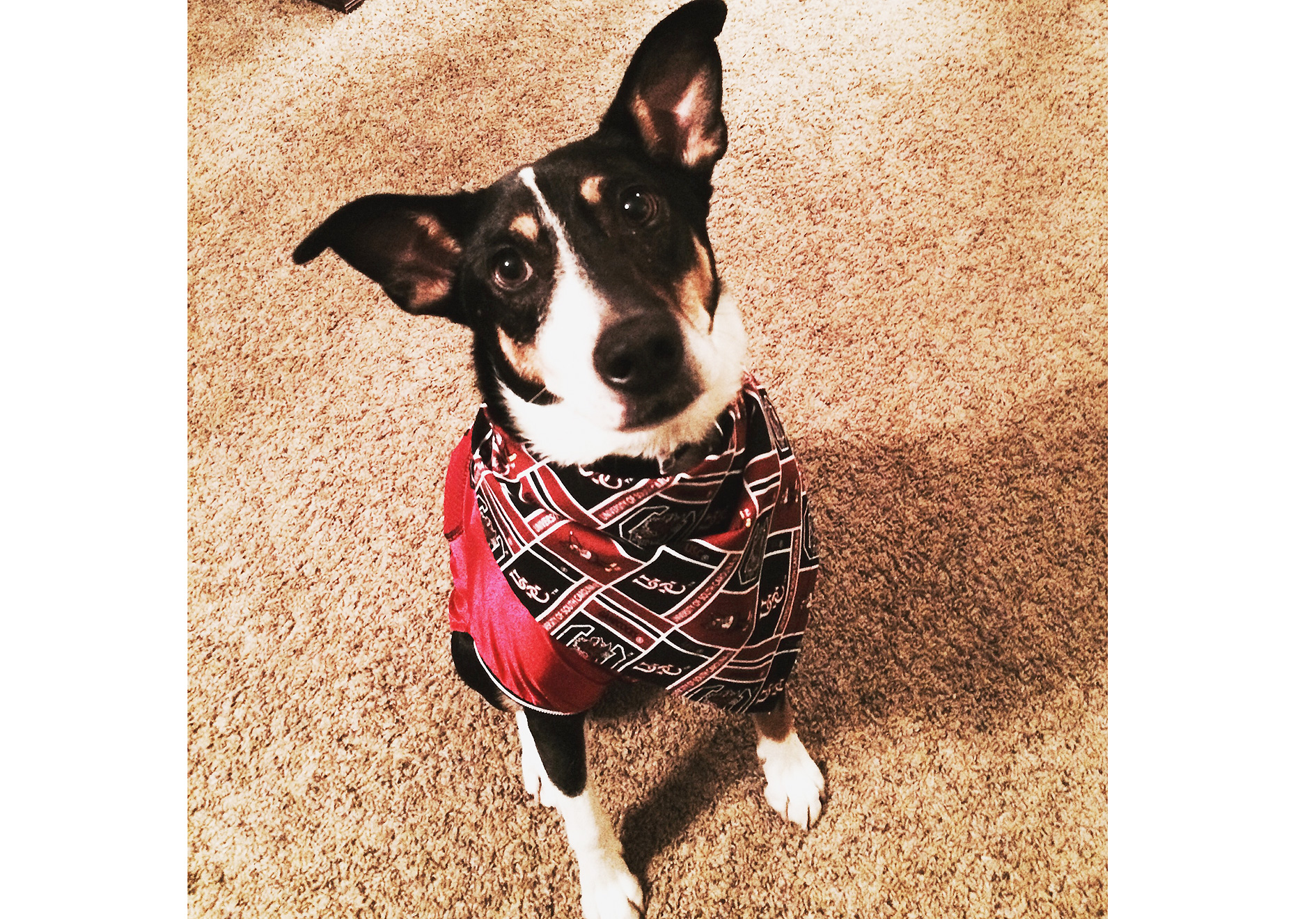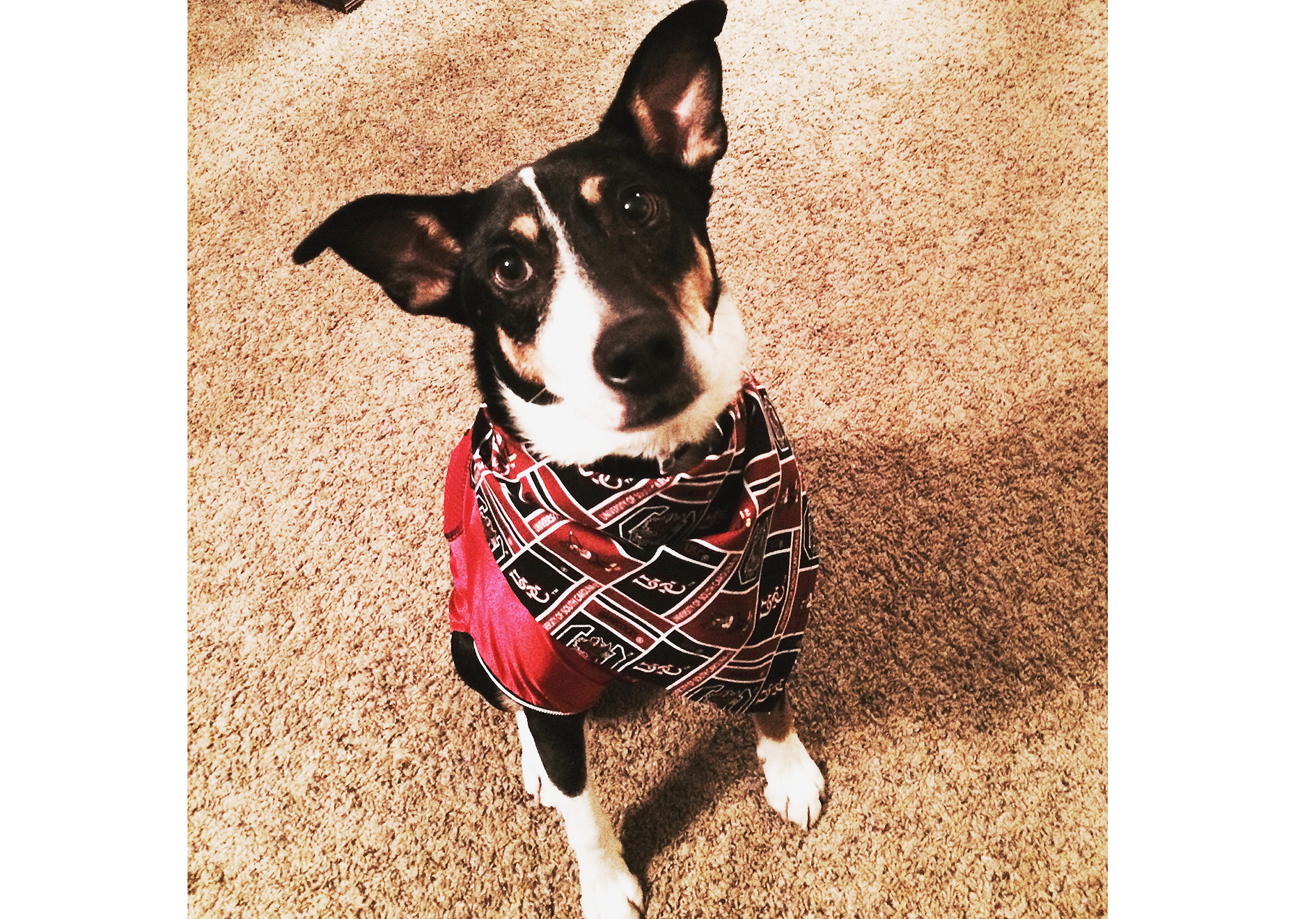 ARYA
Arya lived in North Alabama but never strayed from rooting for her favorite team, the University of South Carolina. Go Gamecocks! Unfortunately, Arya passed away on Memorial Day. "I sure do miss her," said her owner. "Football season won't be the same without her."
Angela Nash/Huntsville, Alabama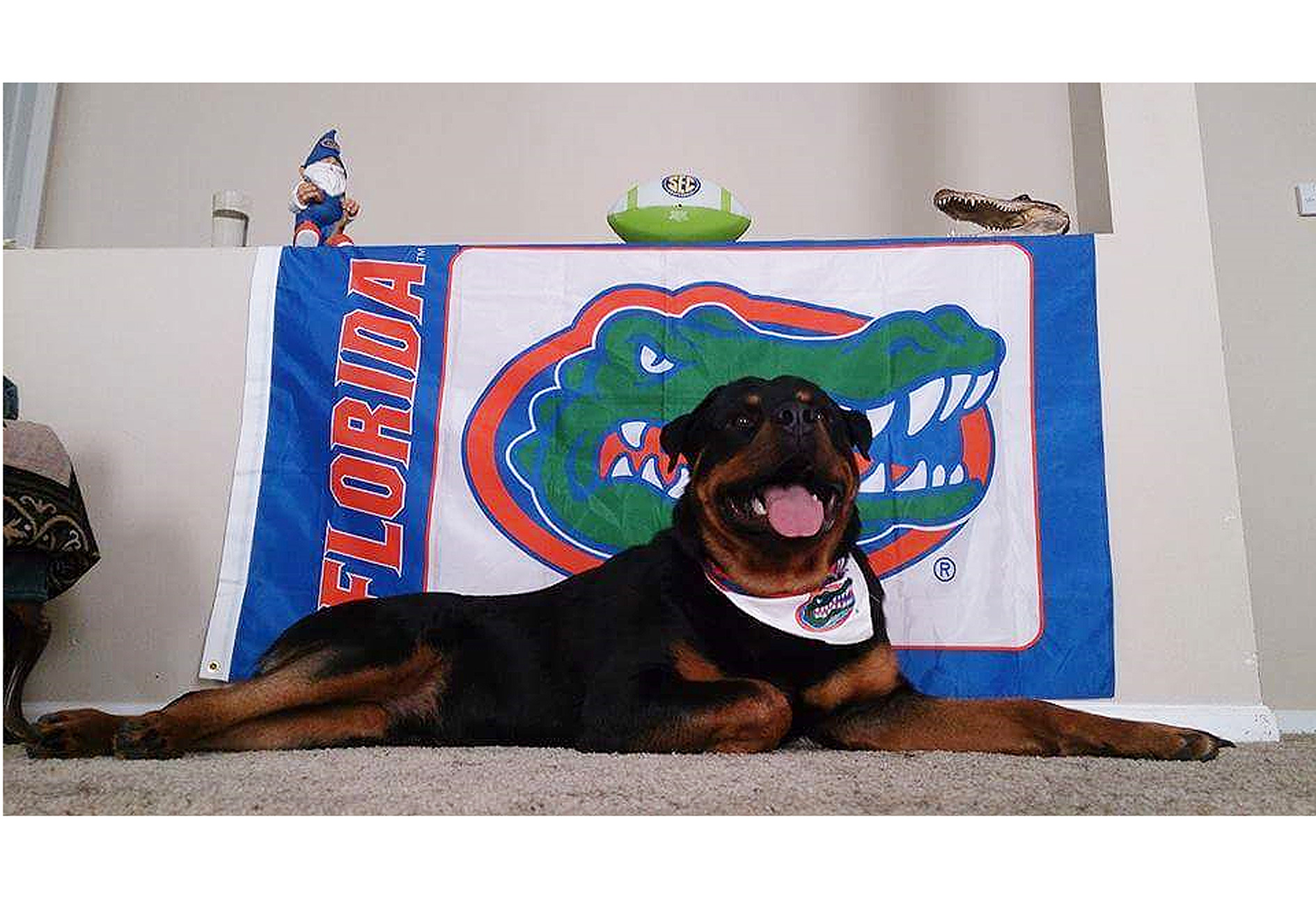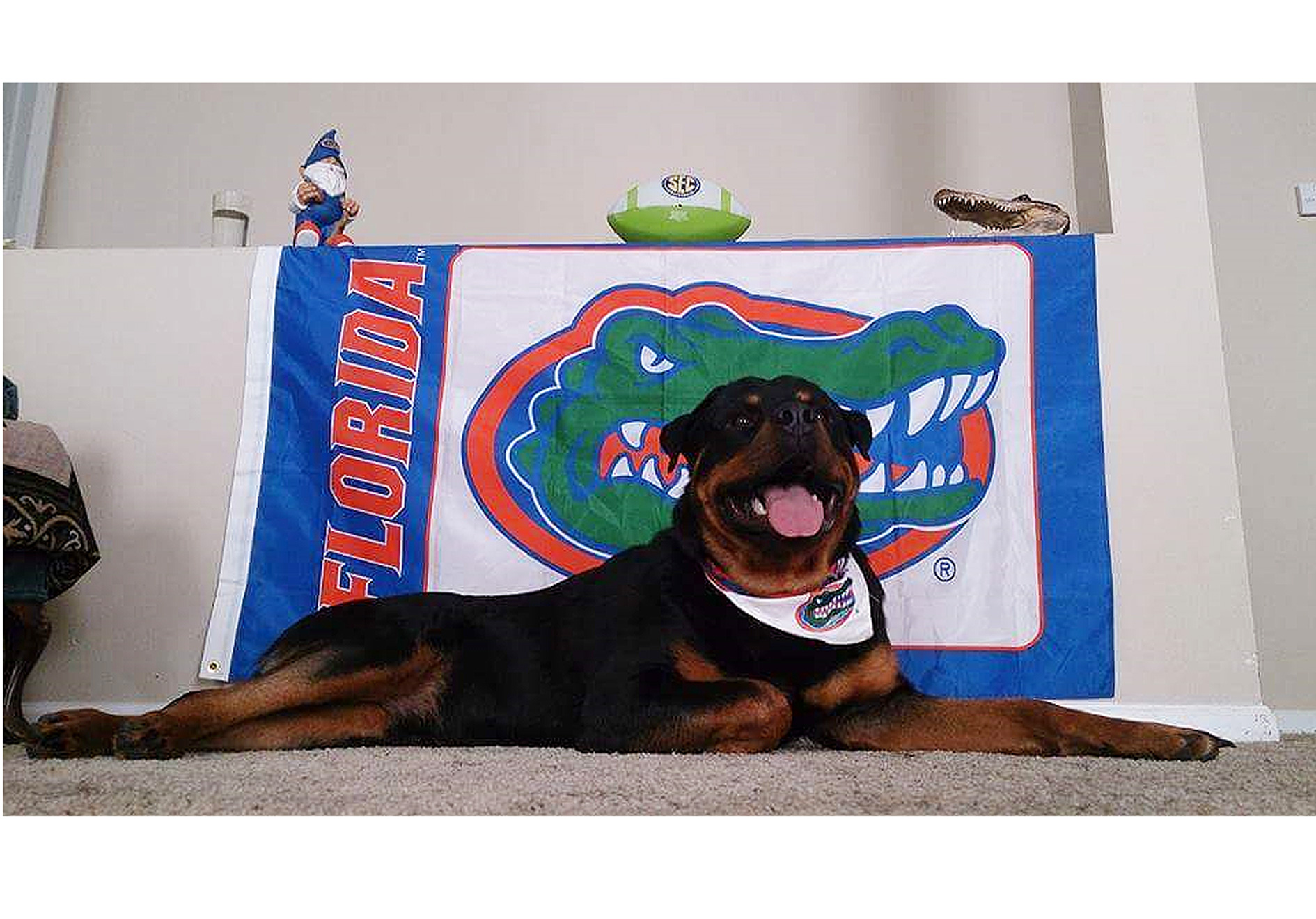 TITAN
From the time they first met, Titan and Joshua Denmark were inseparable: Through new cars, a courtship and marriage and even the Will Muschamp Era at the University of Florida. Titan was a fixture in front of the TV every Saturday for ESPN's College GameDay. When another family member struggled through an emotional crisis, Titan provided comfort. Due to a spinal tumor, however, Titan's time on this earth was short lived. He will never be forgotten. Nor will his love for the Gators.
Joshua Denmark/Jacksonville, Florida
Stay tuned! We have two more installments of Team Spirit: Good Pets coming this way soon!