We are already in the third month of the football season, yet the Good Pets keep coming. Here is our final installment in the Team Spirit edition. Enjoy!
BO
Bo, our cover boy, knows good football. That's why he loves putting on his New Orleans Saints jersey and attending tailgate parties to get a sample of the Cajun cuisine. On Saturdays, he's loyal to LSU. While he lives in Shreveport he also knows his way around the Big Easy music scene. Bo is truly a dog for all seasons.
Steve Fulco/Shreveport, Louisiana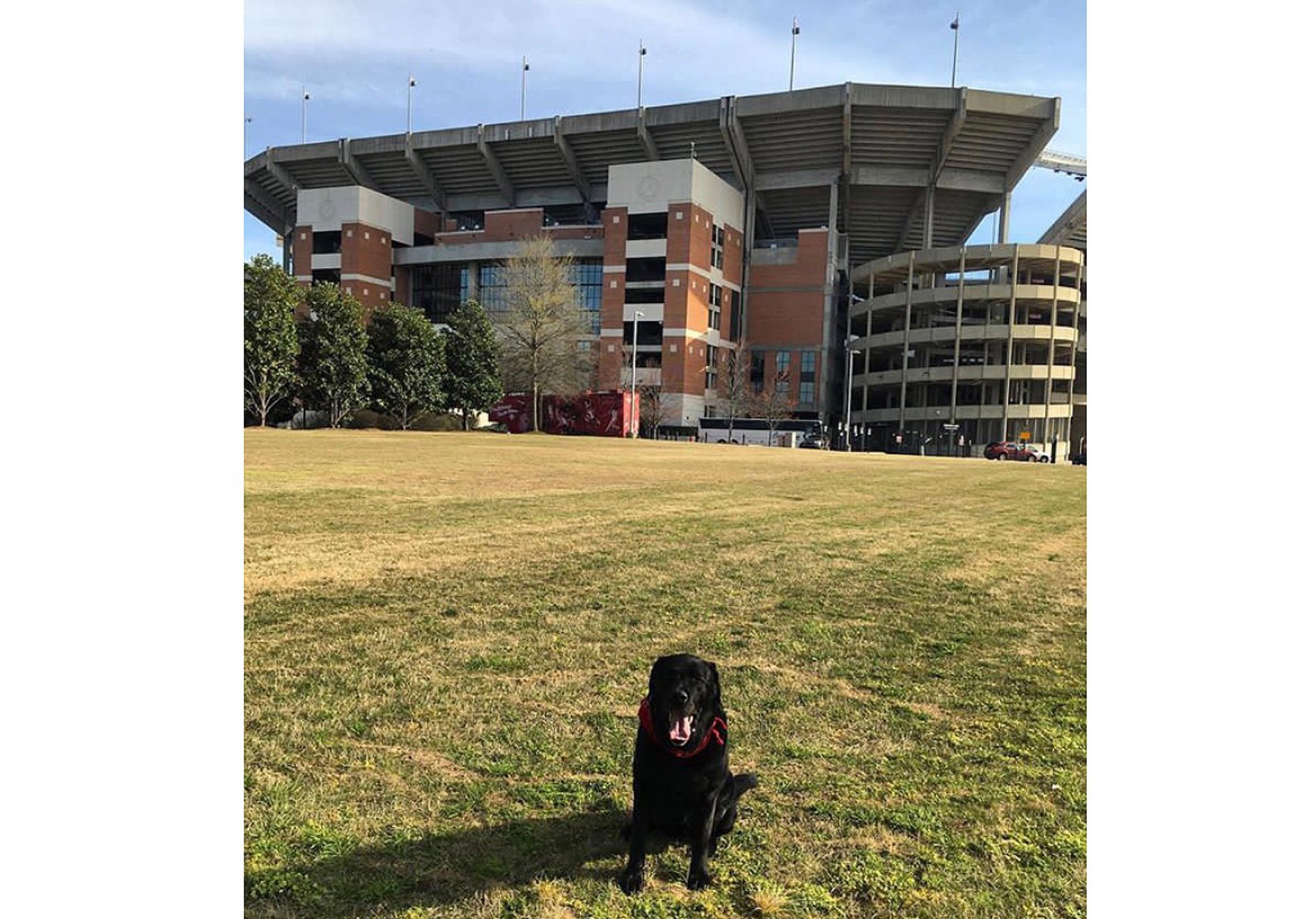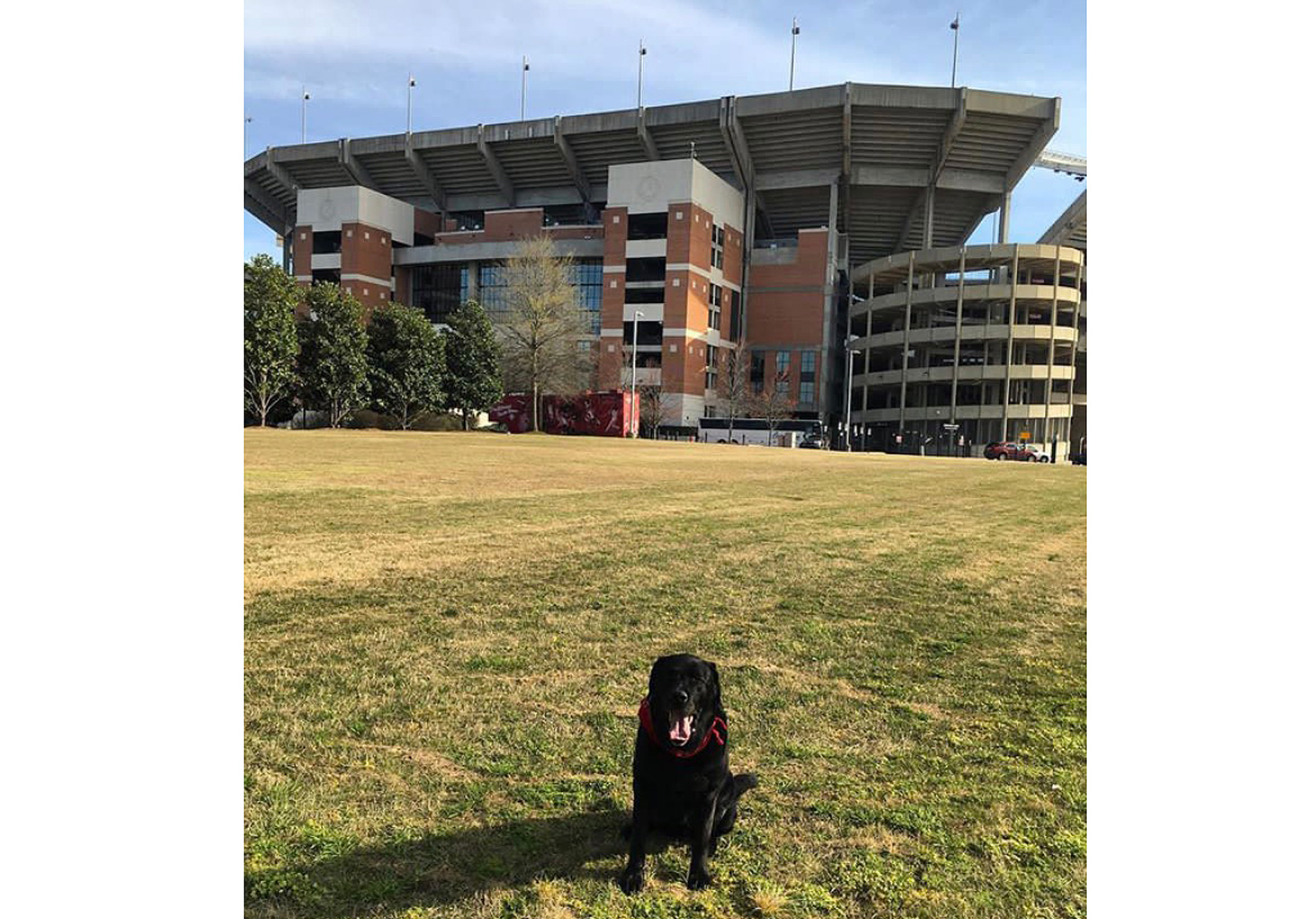 MAC
Mac is 10 years old, but his first visit to legendary Bryant-Denny Stadium had him perking up like a puppy. This black lab loves to be outside with his family. Honestly, he just looks amazing in crimson and loves the attention he gets from his Bama collar.
Ashley Werts/Birmingham, Alabama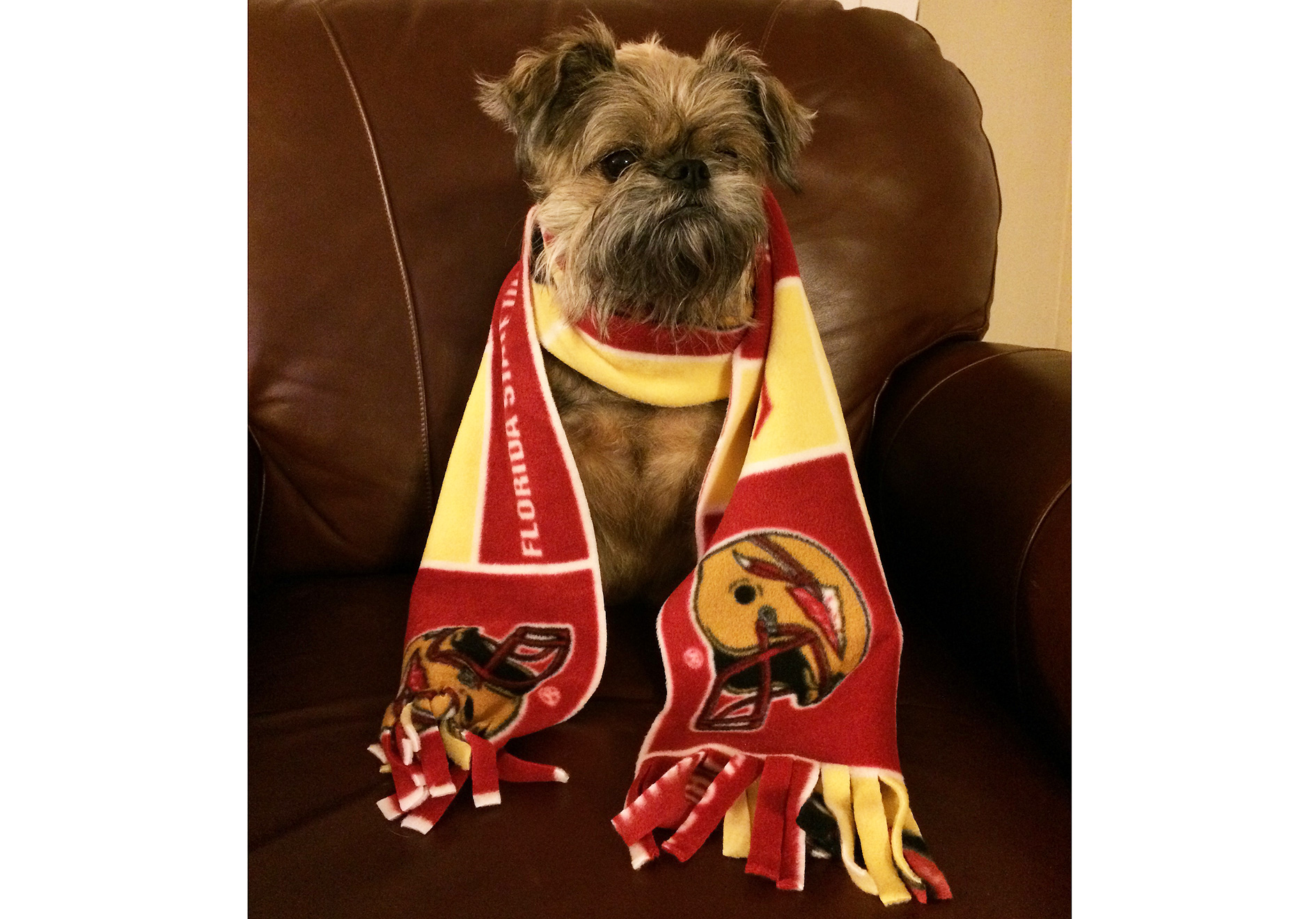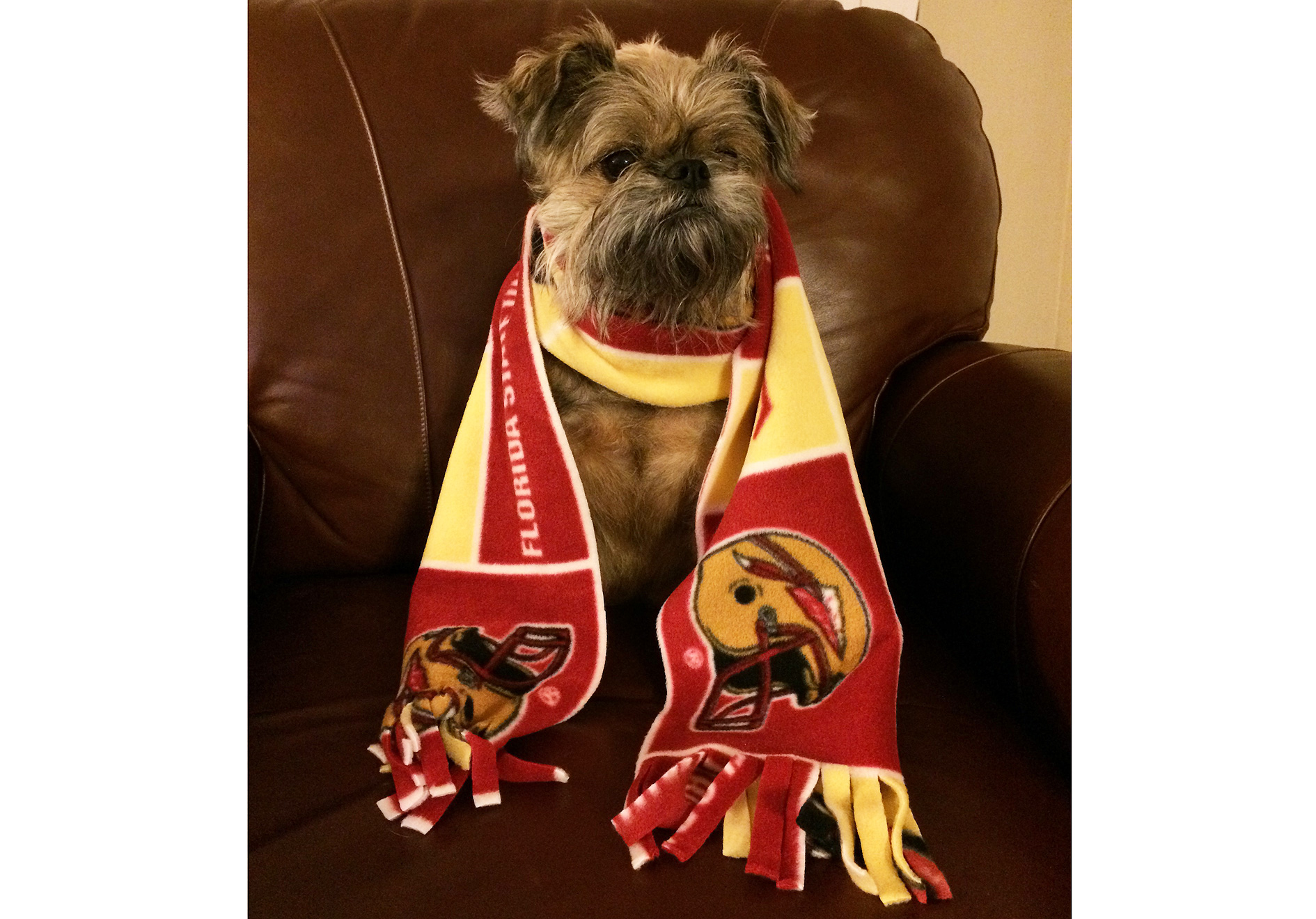 MOLLY
A 10-year-old Brussells Griffon, Molly enjoys throwing on her Florida State collar every Saturday during the football season and staking out her place near the food, just waiting for the guests to spill some.
Amanda A. Veach-Cook/Hoover, Alabama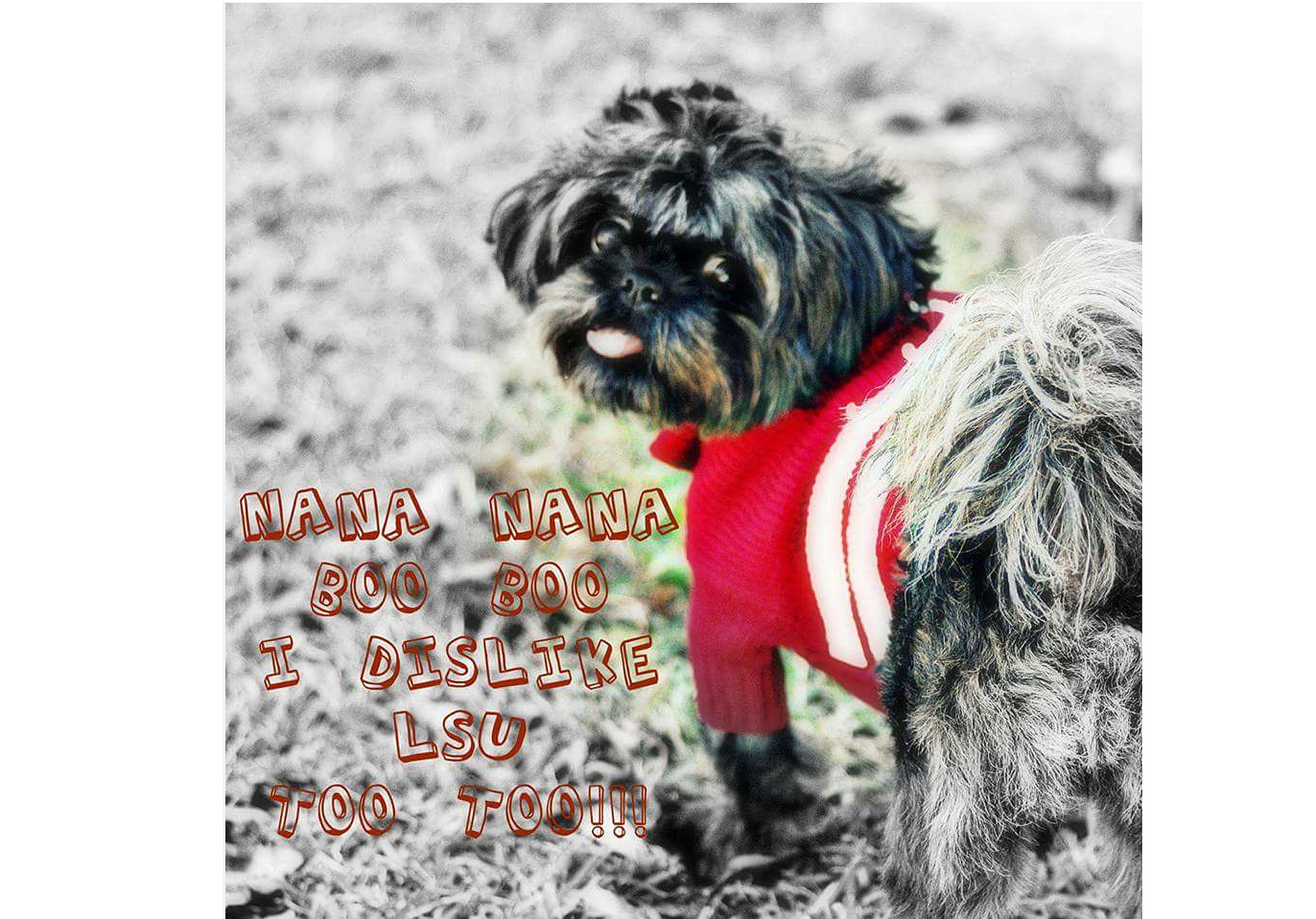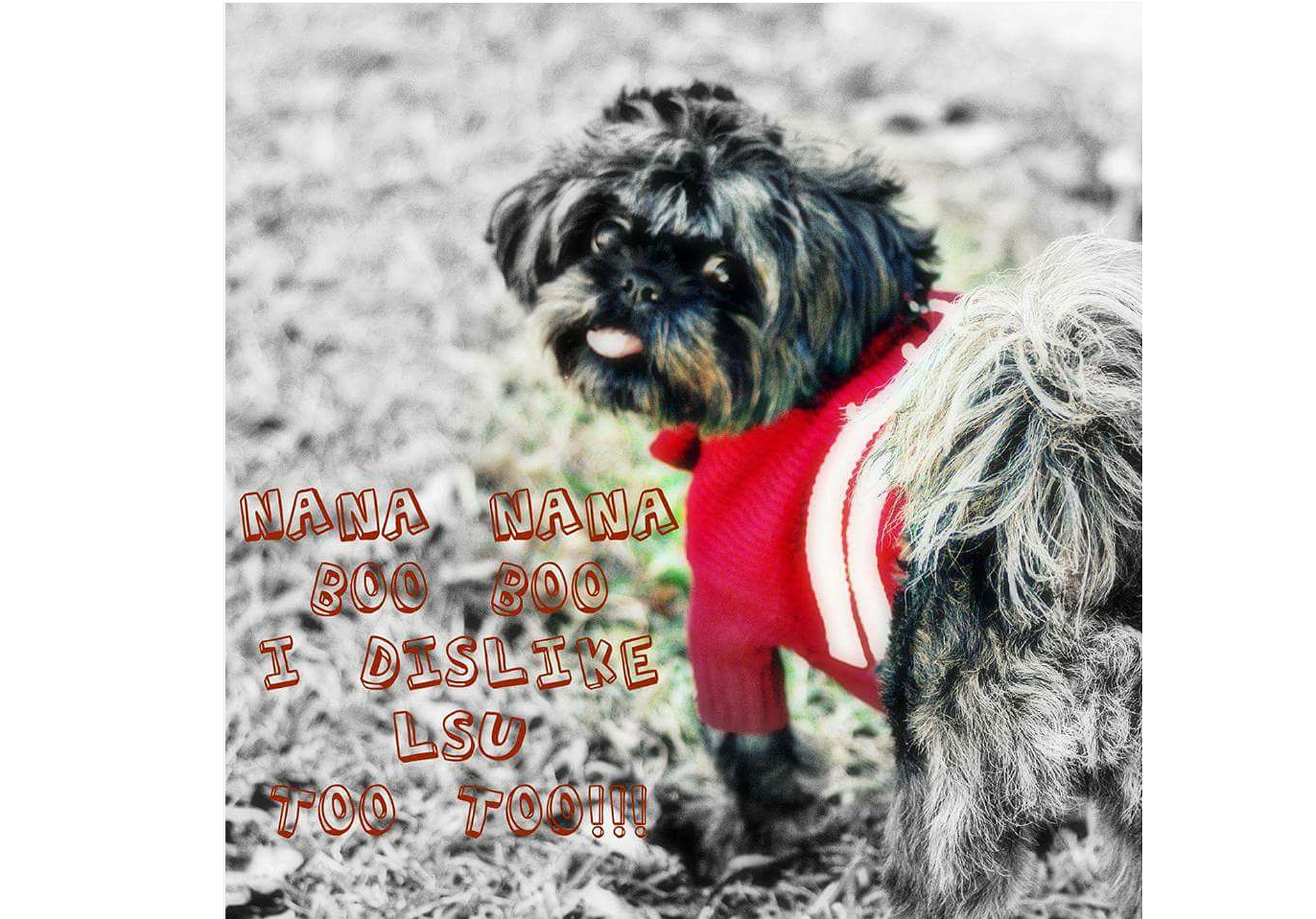 PANDEE ANNE
For two straight weeks, Pandee Anne had her game face on. Why? The LSU game. She's strictly a Roll Tide girl 365 days a year.
Katie Findley/Atmore, Alabama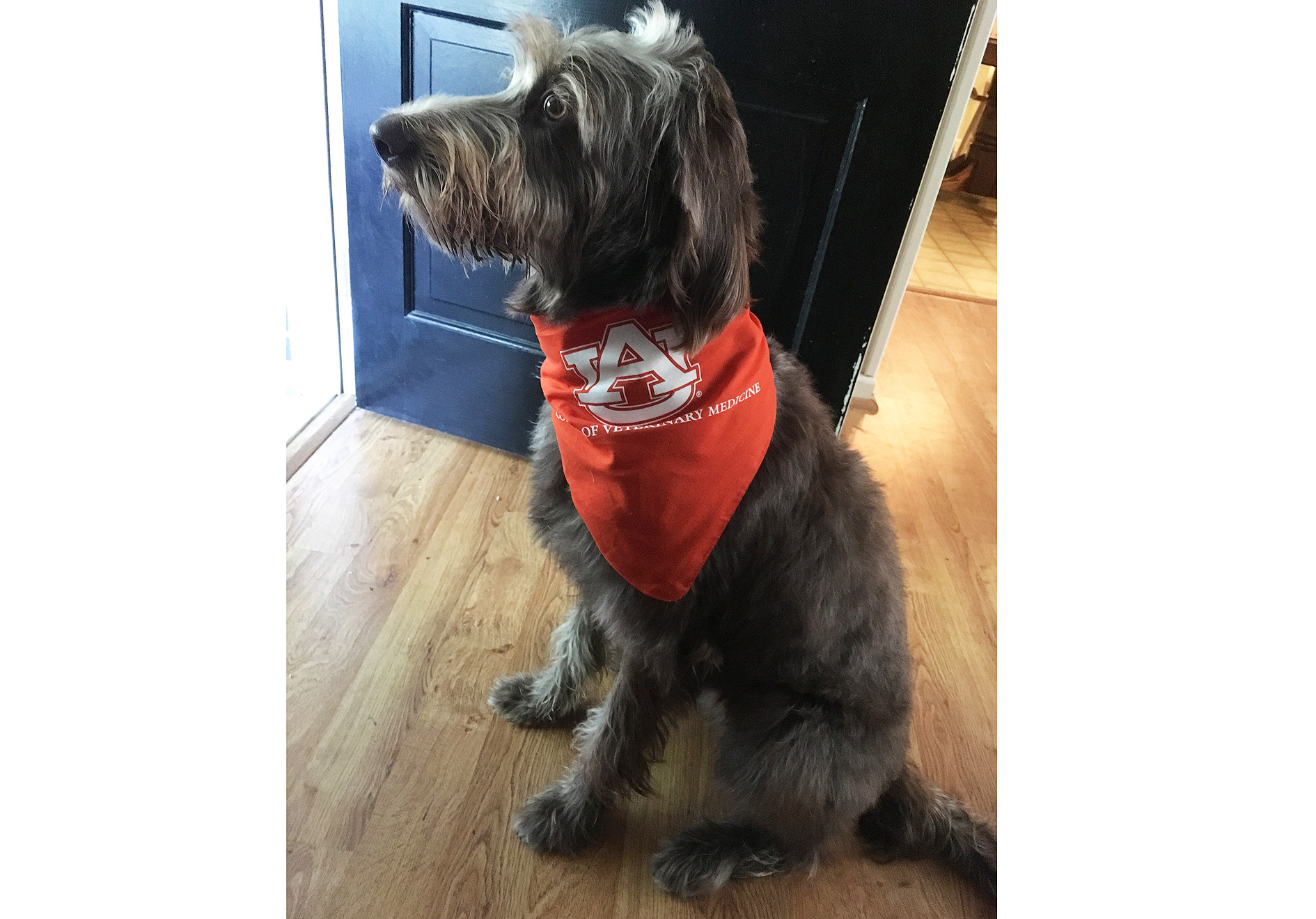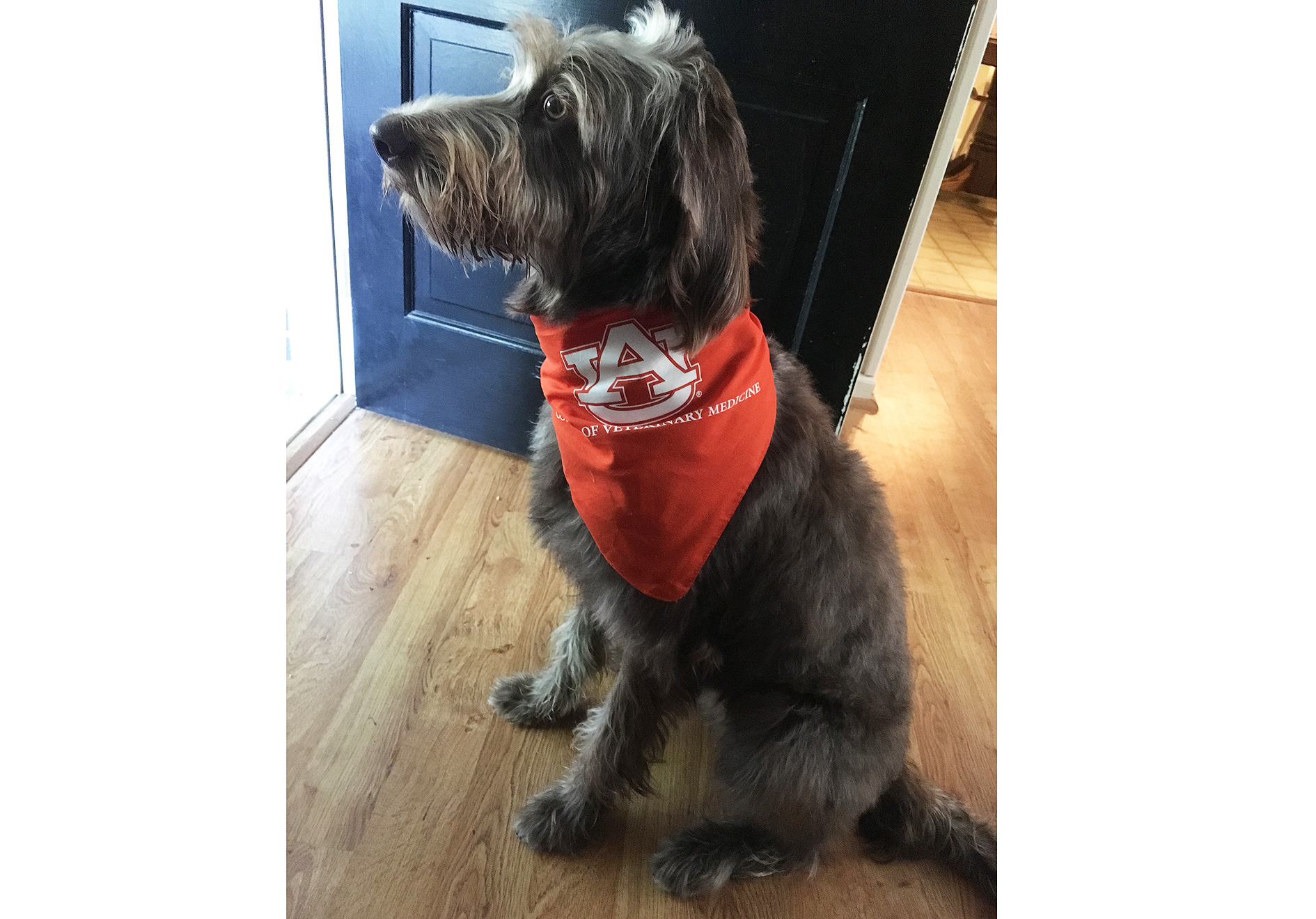 PANTZ
Pantz went to an Auburn baseball game when she was only 4 months old and has been a true- orange-and-blue Tiger ever since. She knows Auburn runs in the family and loves her stylish collar from Auburn Art, with her personalized dog tag. She also knows that Auburn people truly love dogs because of the great veterinary school.
Rebecca Shurtz/Birmingham, Alabama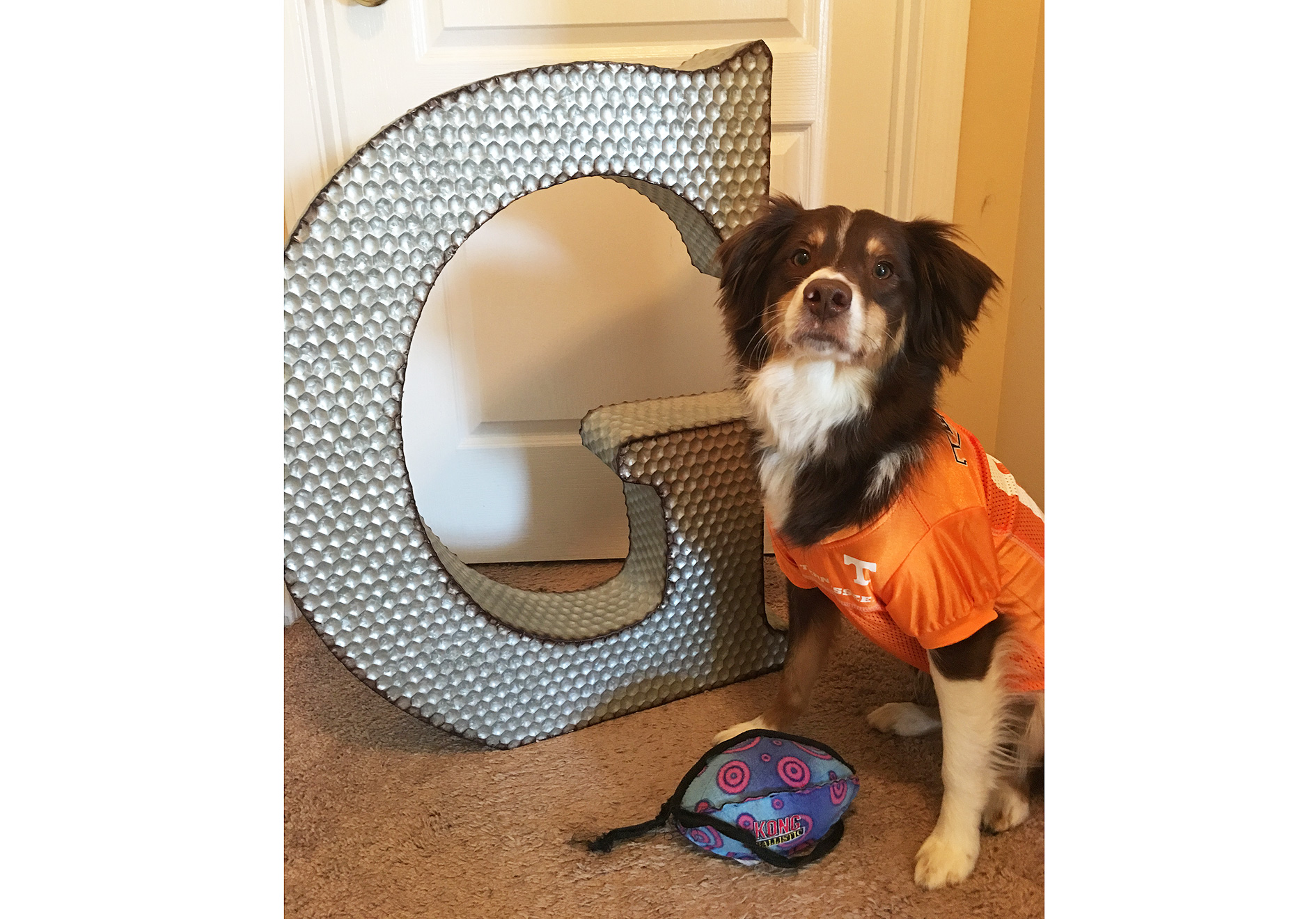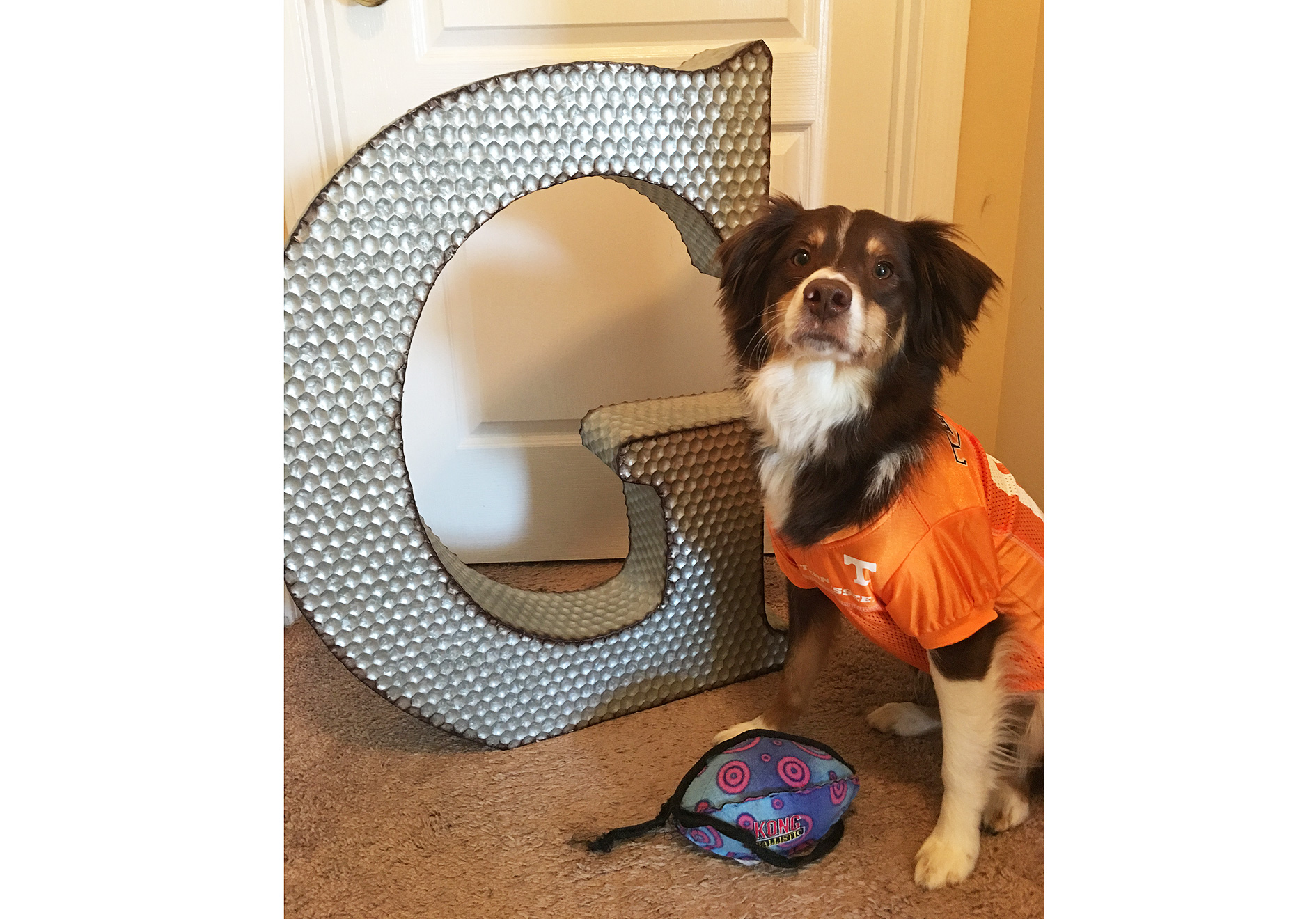 RHETT
A 3-year-old Australian Shepherd, Rhett loves wearing his Tennessee jersey on Saturdays. He even has his favorite stuffed football, though, frankly, it has seen better days. Rhett gets most excited when the Pride of Southland Band forms the Power T and when the Vols score a big touchdown.
Alex Greenway/Murfreesboro, Tennessee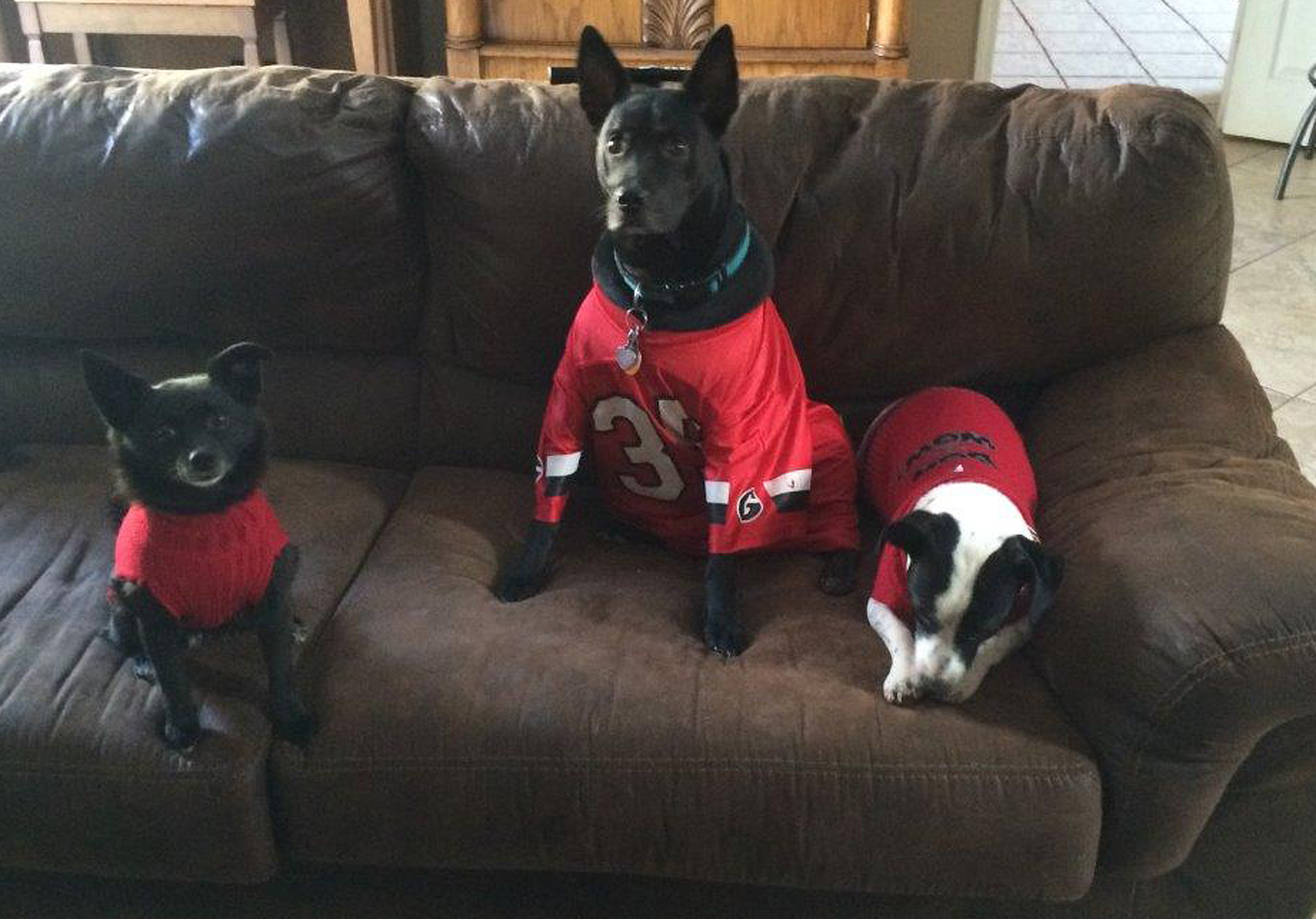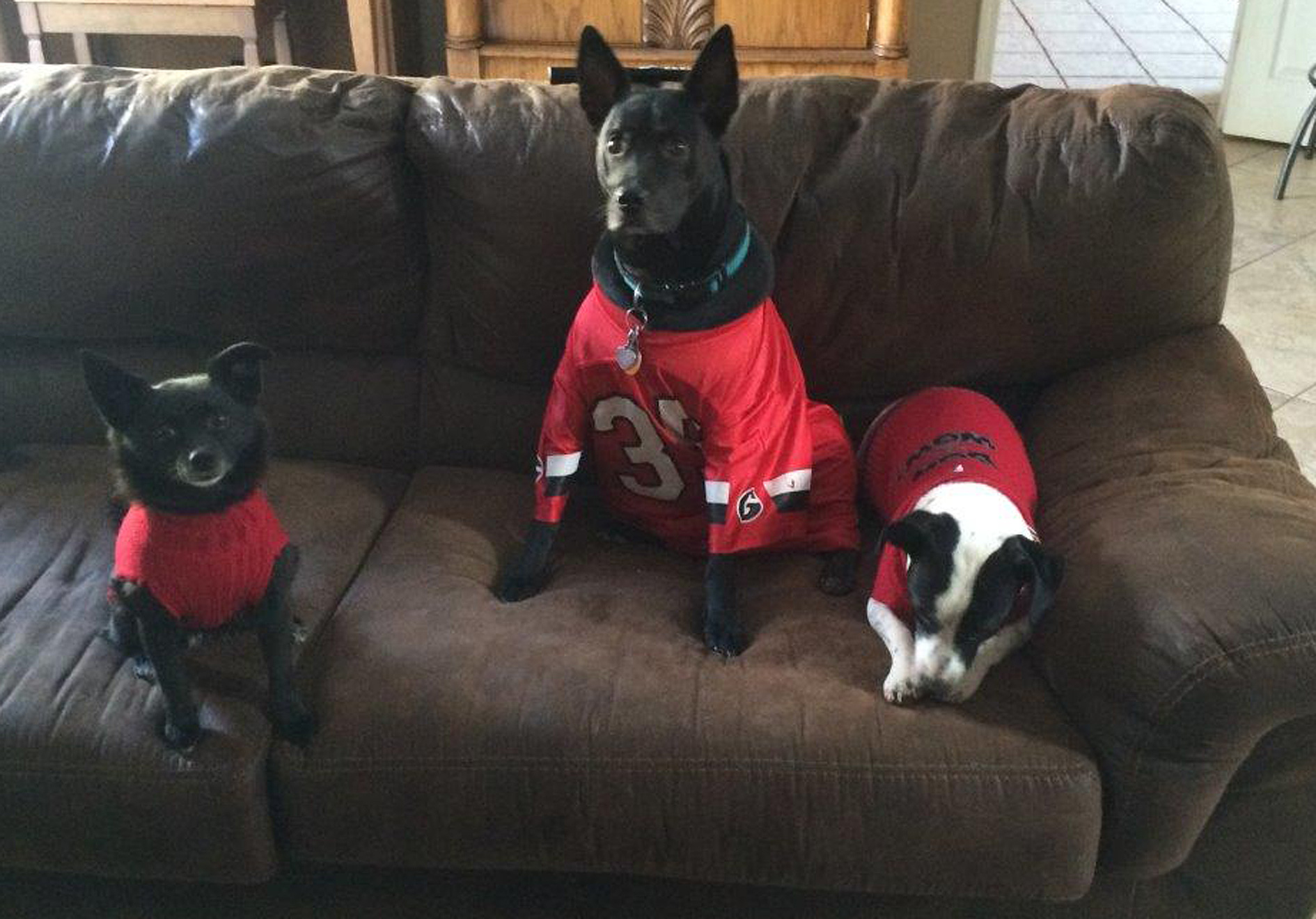 CHITTY, BAXTER AND WHITE DOG
Even before the season, Chitty, Baxter and White Dog were ready for 2017, knowing this was a breakout year for their beloved Georgia Bulldogs. They love to dress up in their Georgia shirts, then hunker down and cheer Georgia on to victory.
Jennifer Dewhirst/Gainesville, Georgia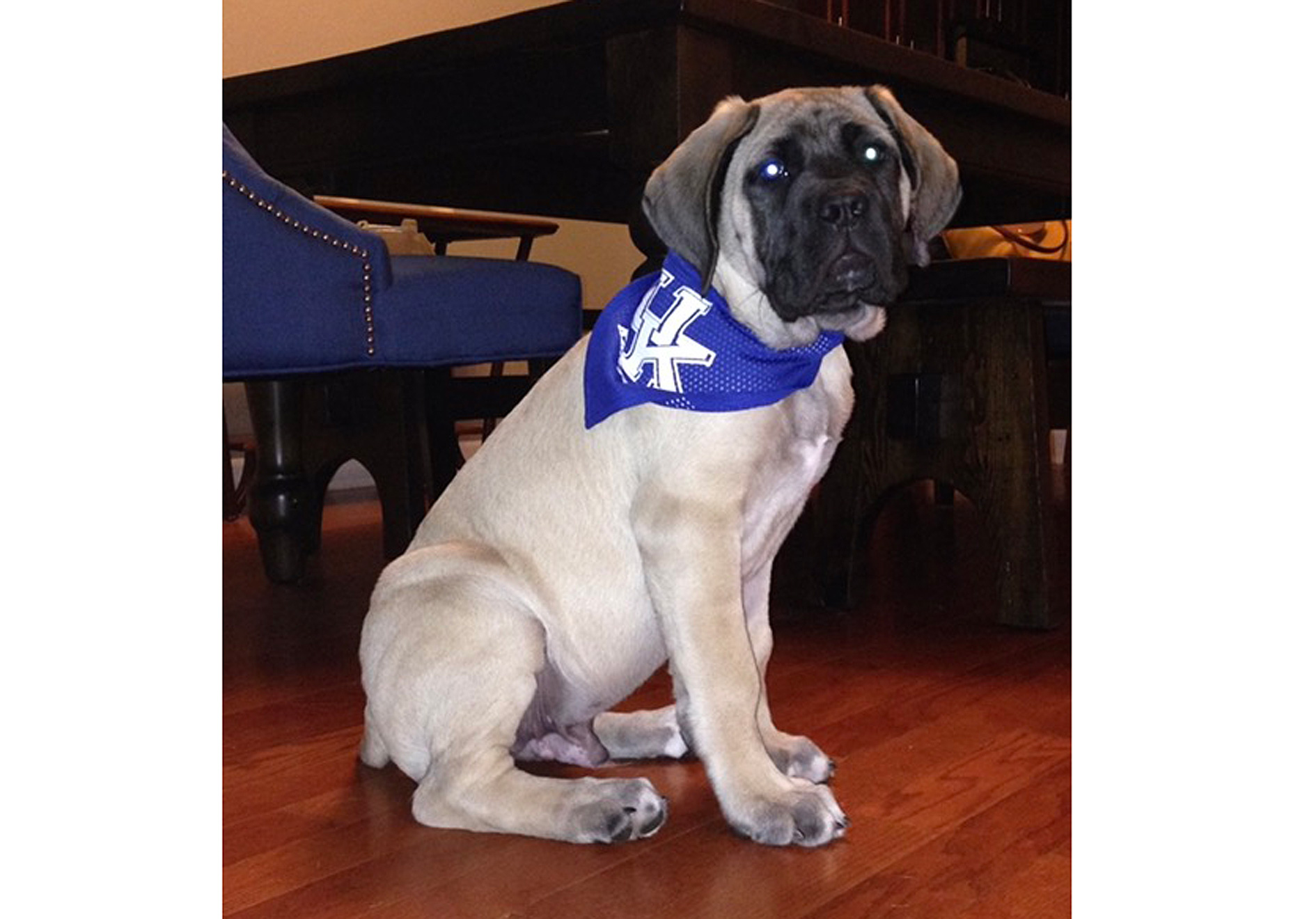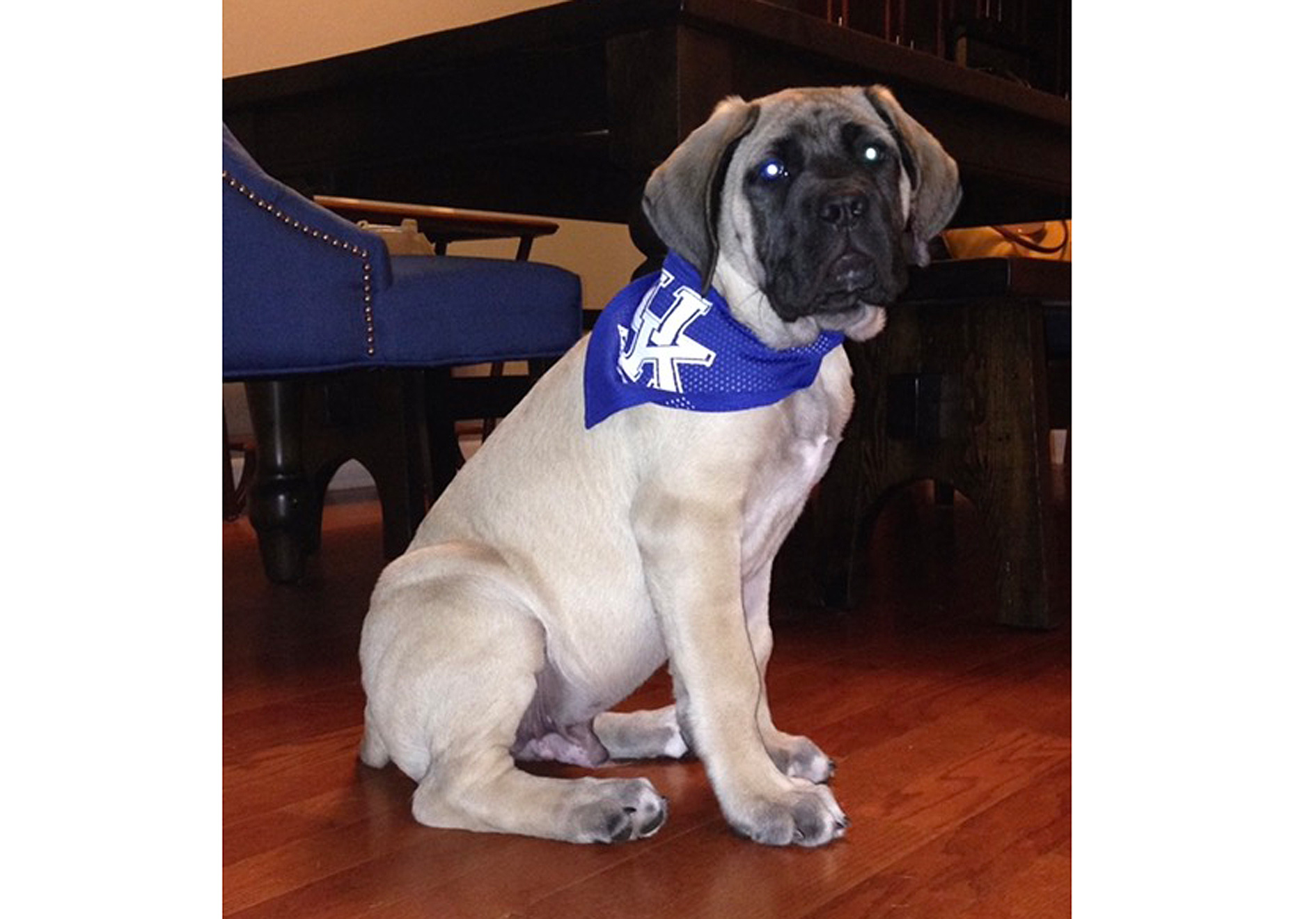 GUS
This English Mastiff has Alabama roots but bleeds blue – Kentucky blue. When the Wildcats play, Gus is all business.
Ryan Wallace/Nashville, Tennessee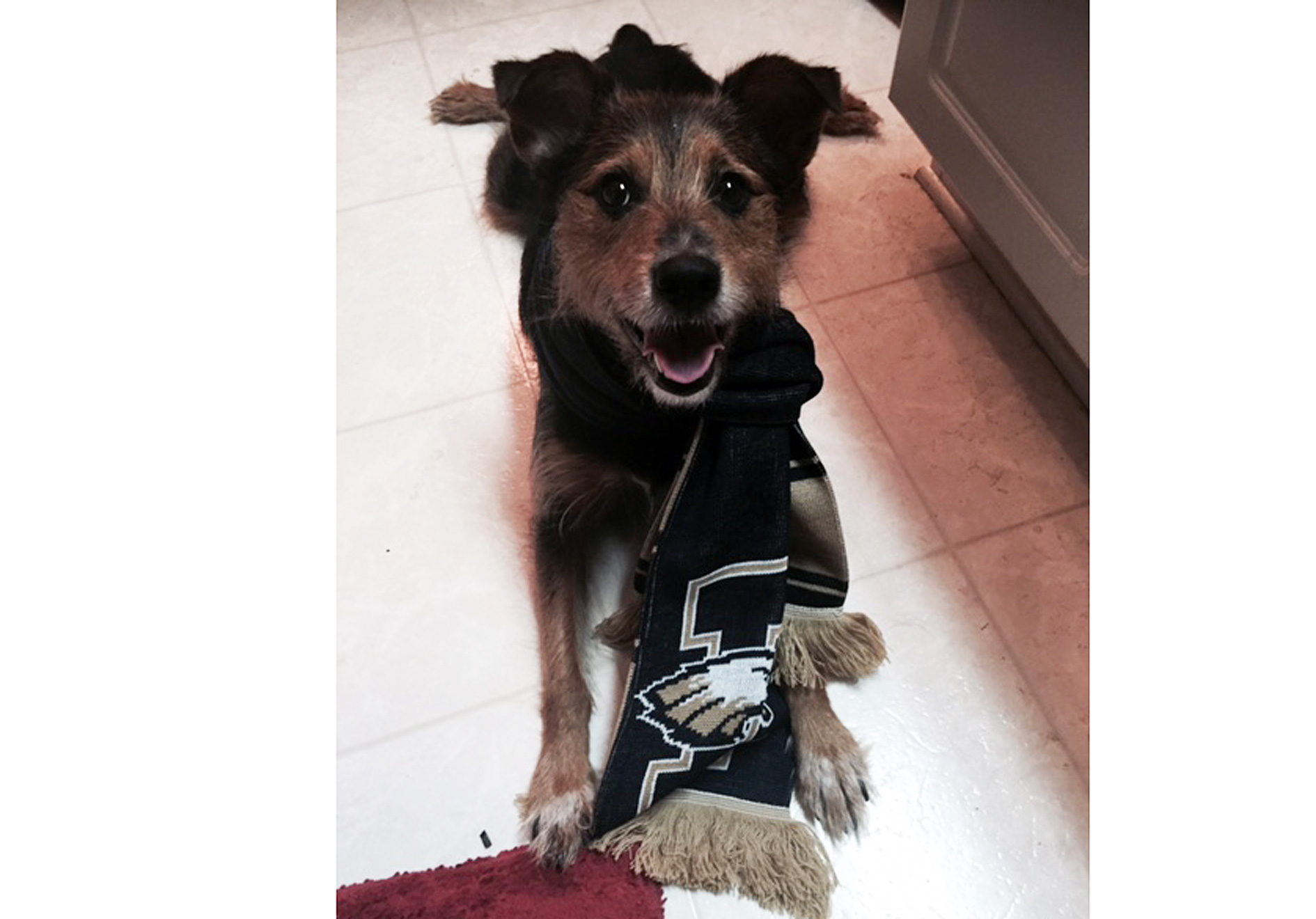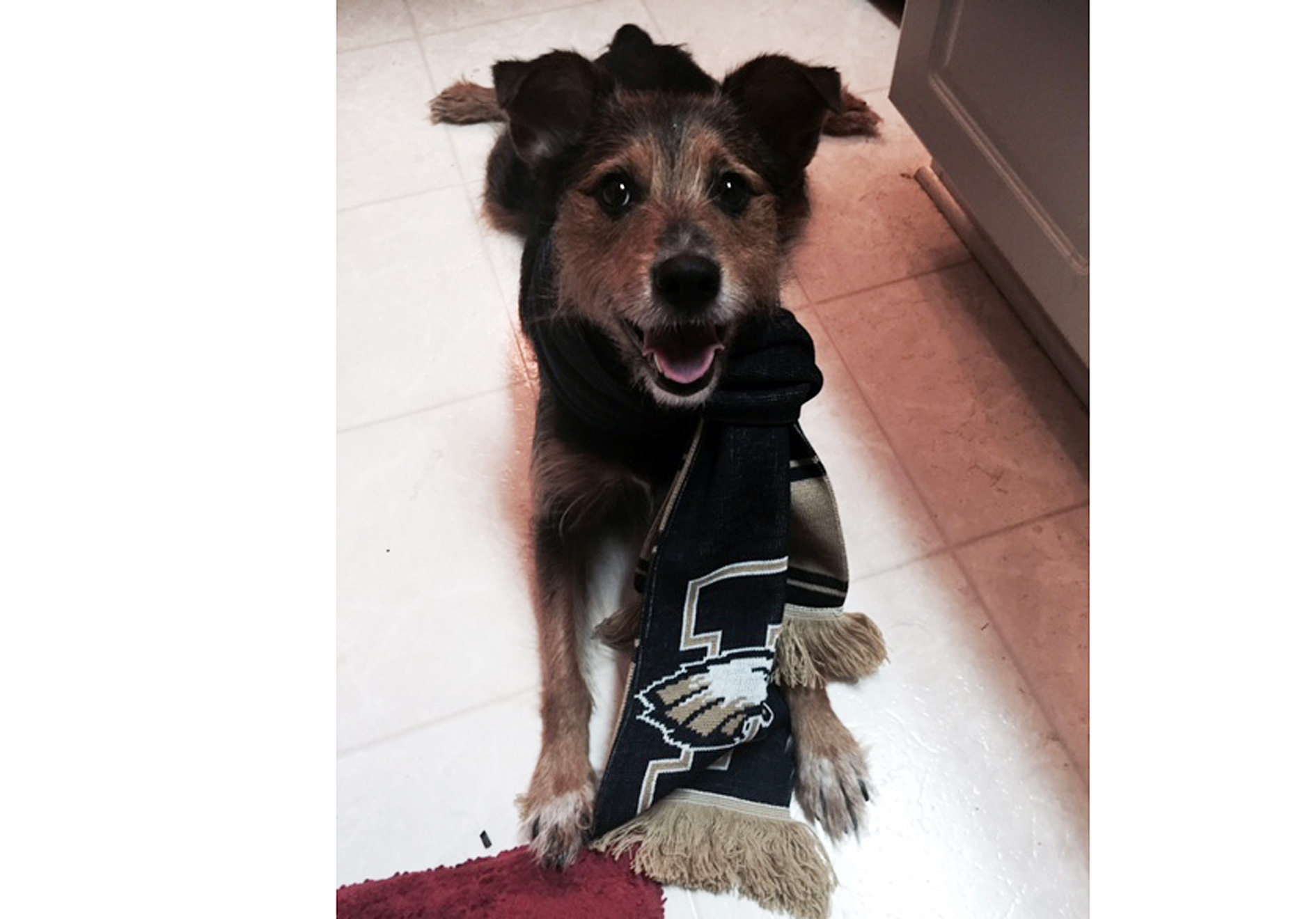 HARRY
A rescue from Williamson County, Harry in turn rescued others, including two kids with special needs and a Mom in need of a stable friend. Now home with his family, he delivers snuggles and hugs and does tricks to entertain everyone. The way he helps others makes him a true hero. And he loves to show his support for the teams of Independence High.
Andrea Latham/Spring Hill, Tennessee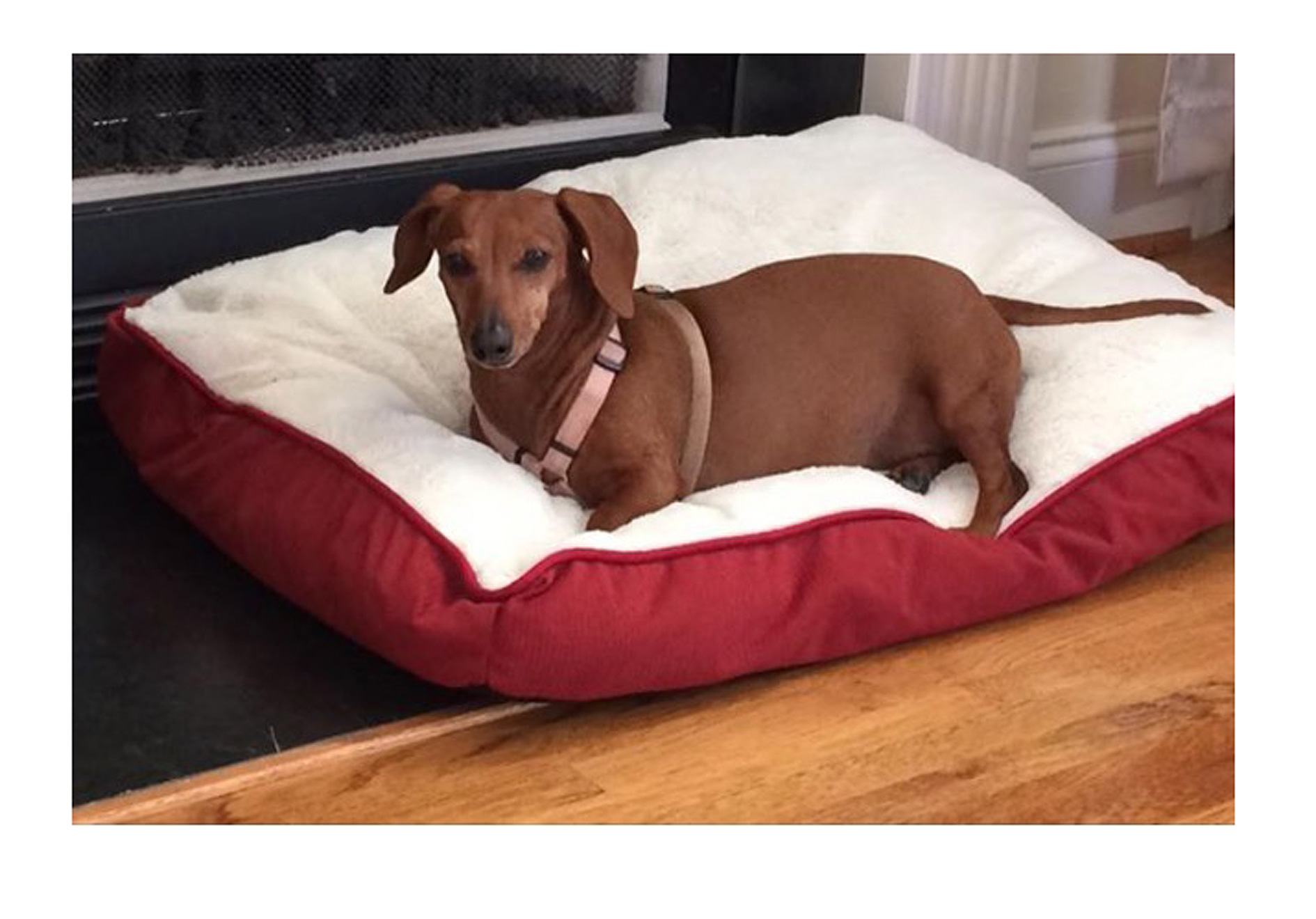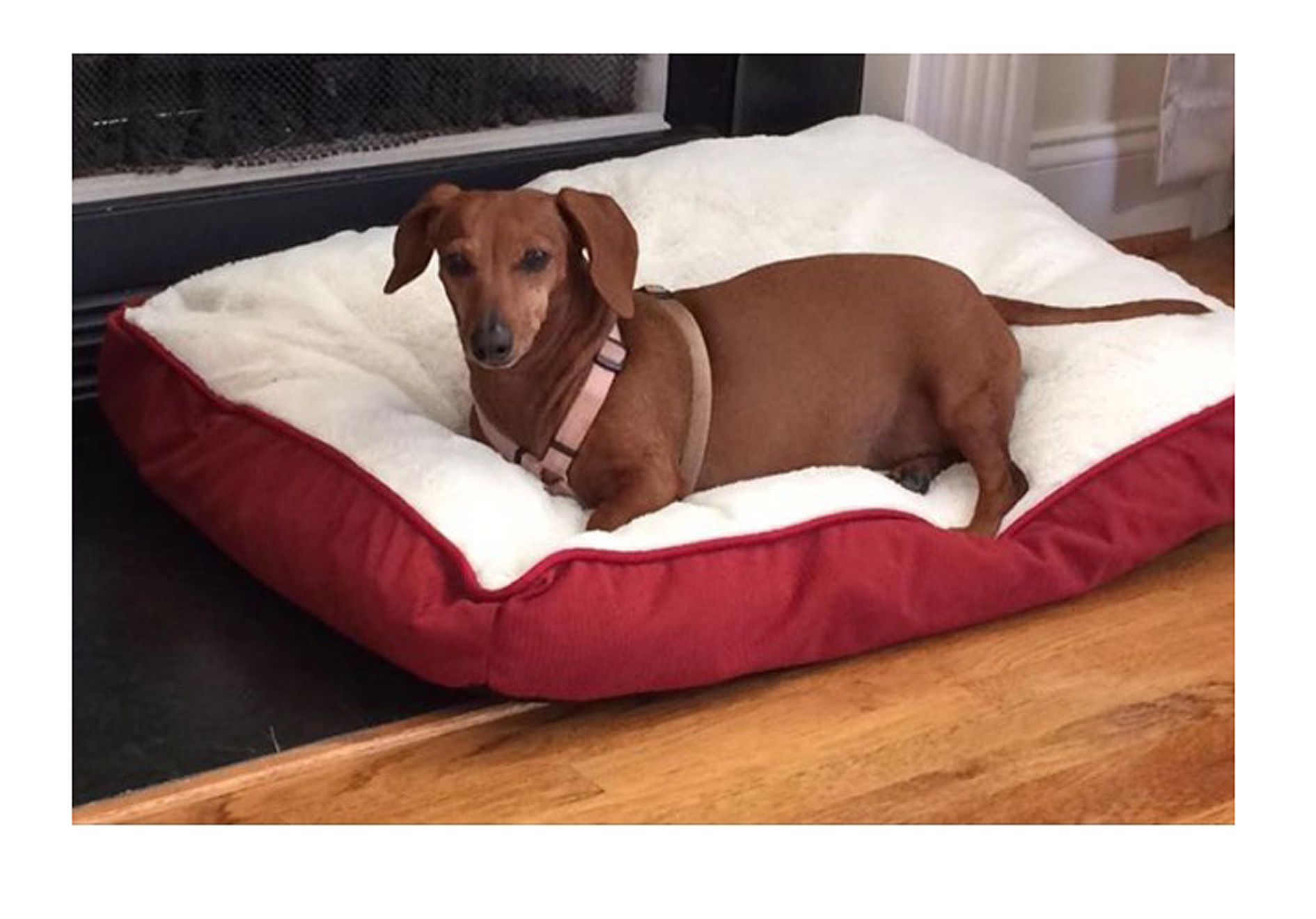 LADYBUG
When her family is watching Alabama, Ladybug is ready for the action. Just one "Roll Tide" provides her cue to action – running for circles until rolling over and waiting for her treat. While Alabama football gets her going, she is sweet and well behaved when the Crimson Tide isn't playing, preferring the warm sunshine and watching for bees, lizards and cats in the yard.
Debbie Streets/Birmingham, Alabama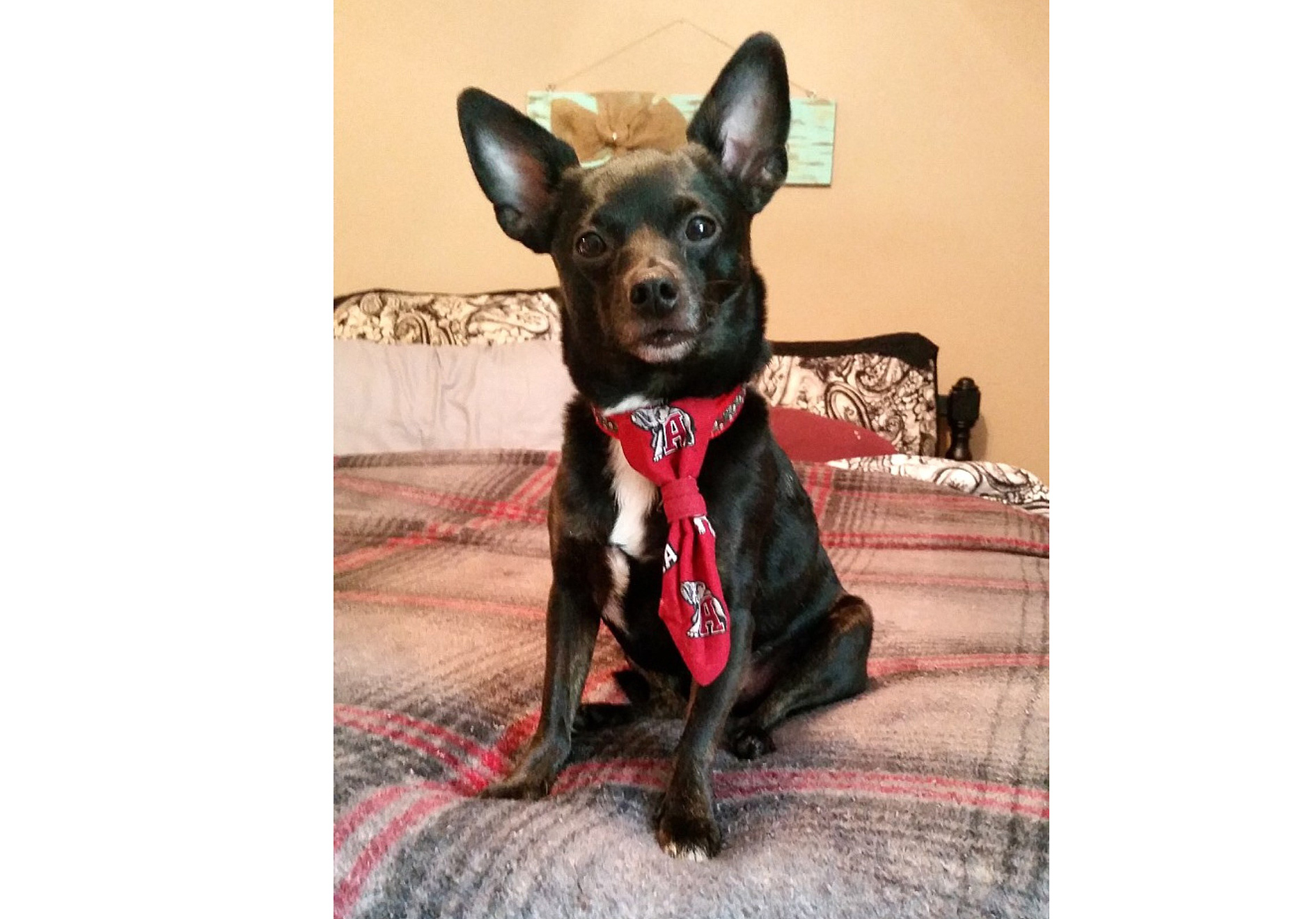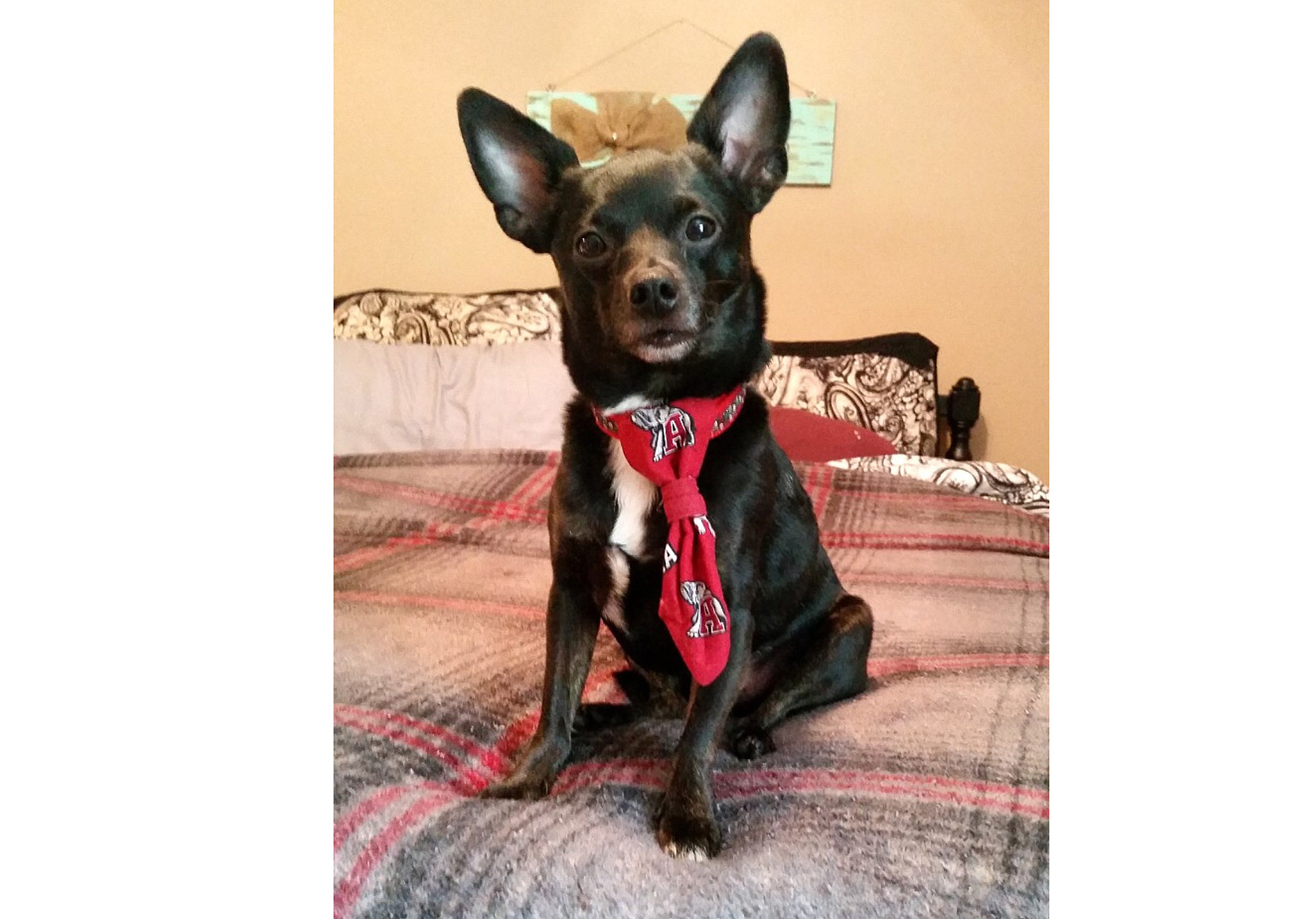 SPOOKY
This 6-year-old loves chasing squirrels and birds, hiking at Tannehill State Park and wearing her Alabama gear on game days to support the Crimson Tide.
Britini Black/Hueytown, Alabama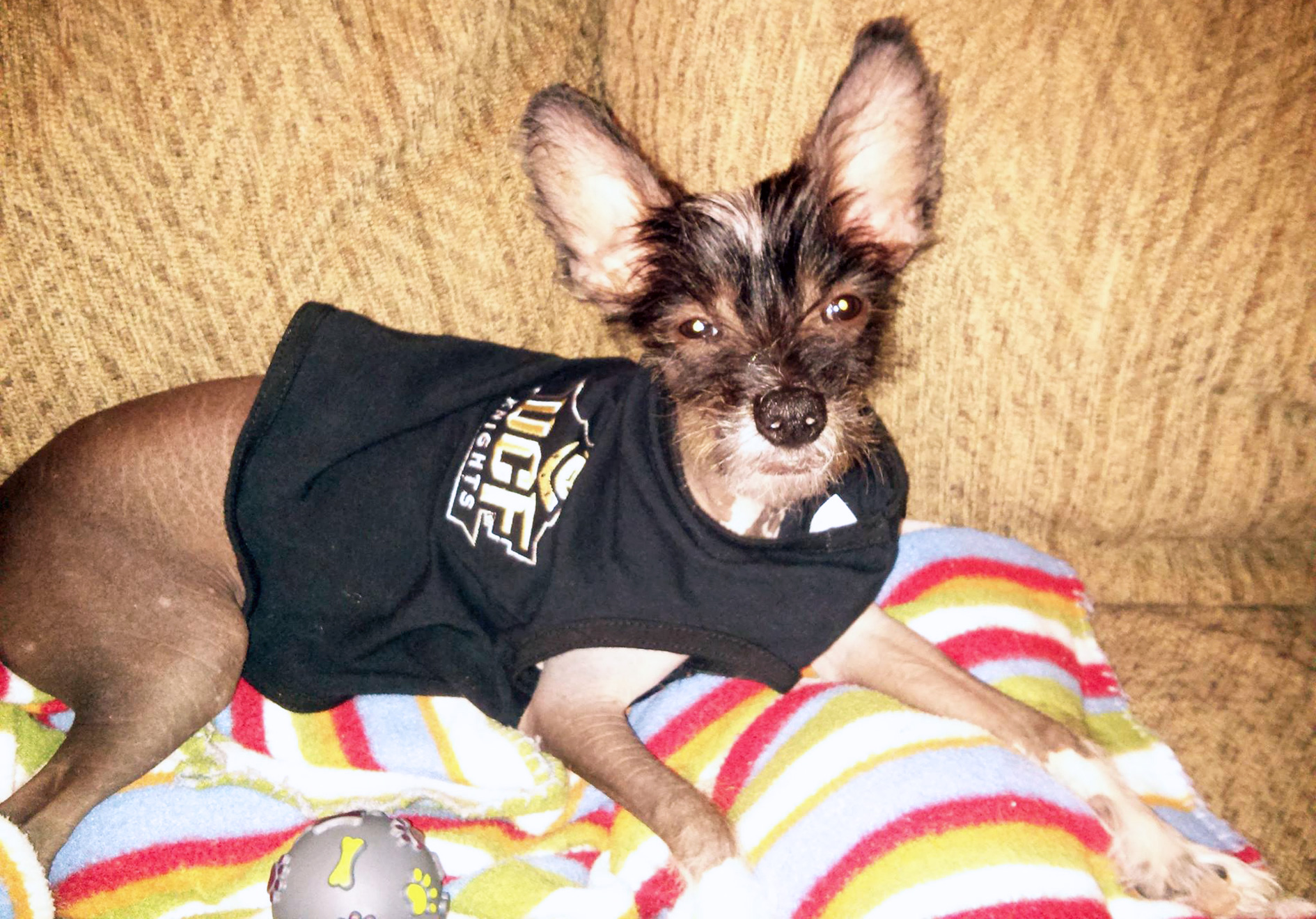 FLAMING JOE GRIZLY
A 9-pound Hairless Chinese Crested, Joe doesn't like to be called a "small dog" any more than his favorite team, the University of Central Florida, likes to be ignored in the College Football Playoff discussion. As things turn out, this may be the year Joe and the Golden Knights finally get the respect they deserve.
Bryan Smith/Birmingham, Alabama
Want to see more Good Pets?
Check out Team Spirit I
and Team Spirit II