With a group of Regions associates behind him, Deno Posey handed over a check in honor of injured veterans participating in Lima Foxtrot Programs at Lakeshore Foundation.
The check was huge – the size of a side door panel on a car. And the amount was big as well: $11,000, all raised through a T-shirt fundraiser among Regions associates at the bank's Riverchase and Lakeshore Parkway Operations centers.
"Without the support of Regions, we can't do as much for the number of veterans we reach," said Jeff Underwood, president of Lakeshore Foundation. "This is a very giving community. It says a lot about Birmingham."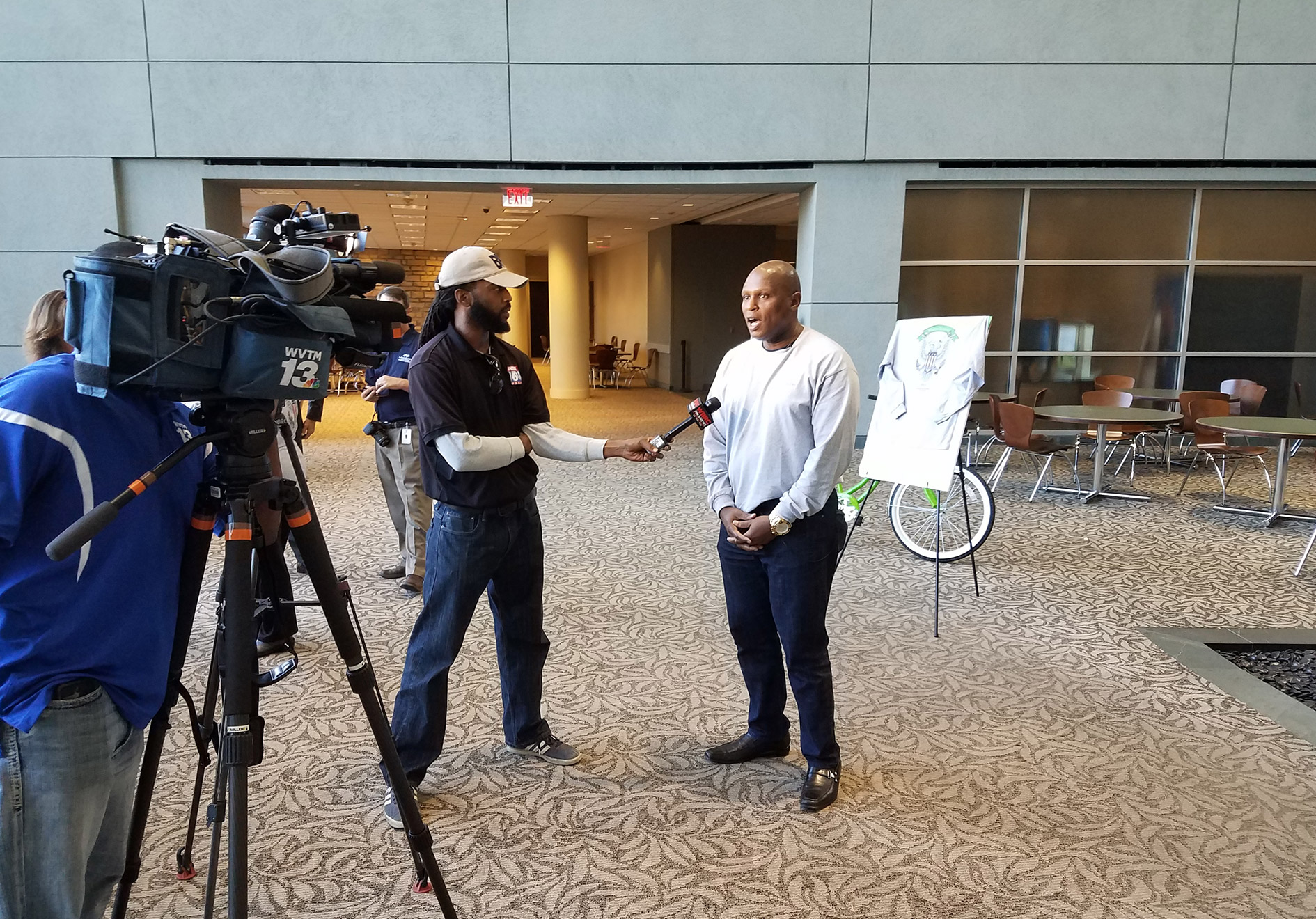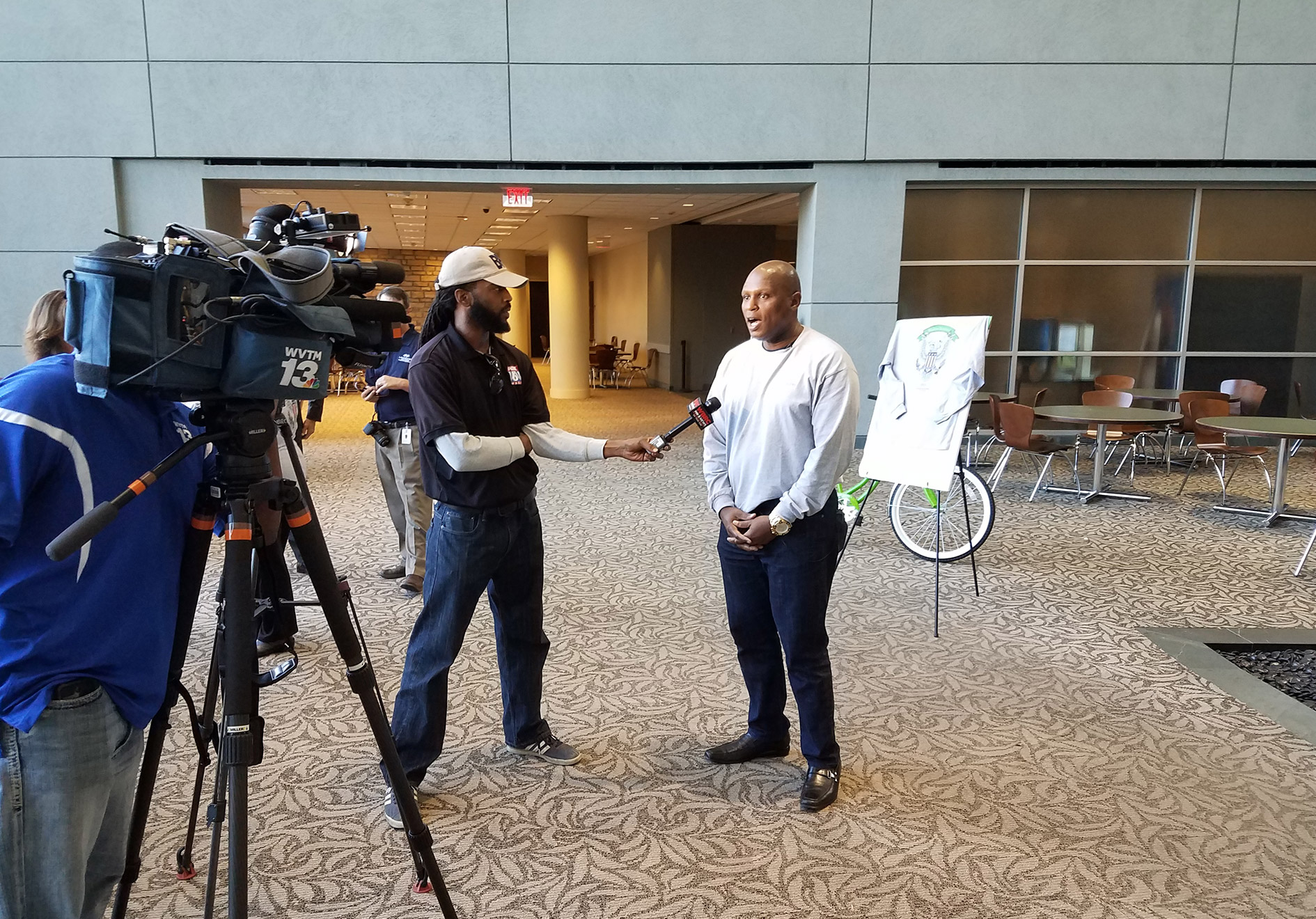 Lima Foxtrot helps injured military members with innovative recreation and fitness activities. Based in Alabama, Lakeshore Foundation is world-renowned for its sports and rehabilitation programs.
Regions associates have been involved as volunteers with Lima Foxtrot since its inception a decade ago. The T-shirt fundraiser began in 2013. In just four years, Regions associates have raised more than $40,000 through sales of custom-designed Lima Foxtrot T-shirts to their colleagues.
That's why Posey, the head of Deposit Operations for Regions and one of the organizers of the fundraiser, was proud to make the check presentation last Thursday, the day before Veterans Day.
"We are grateful for the service and sacrifice of our nation's veterans, and Regions associates are honored to support programs that give injured military members a great quality of life, while also helping them pursue new activities after their injury," Posey said.
Added Underwood, "Lakeshore Foundation has been helping veterans in various ways for more than 30 years and, in 2006, we held our first Lima Foxtrot program. Since then, more than 2,000 injured military personnel and their family members from across the country have benefitted from our sports and recreations camps."