A helping hand. A thoughtful gift. A sweet treat. A show of appreciation for serving our communities.
That's the essence of Share the Good. This August marks the 10th year Regions Bank is organizing Share the GoodSM to serve and support the communities we call home. As hundreds of service activities are currently underway, we thought we'd share some of them here.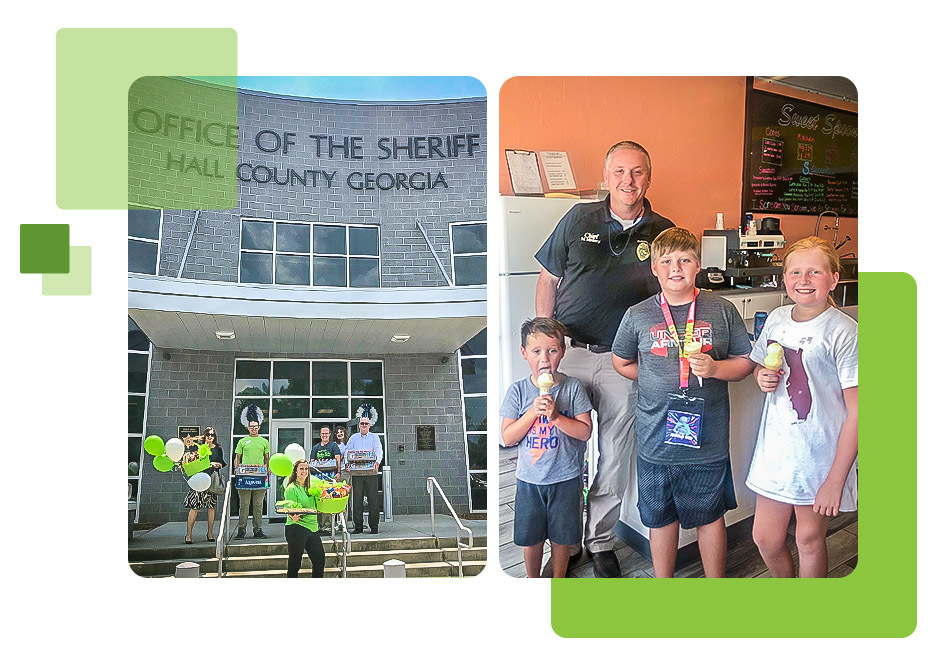 In places like Hall County, Georgia (above left), and Blountstown, Florida (above right), Regions teams are sharing goodies with first responders and law enforcement. (In Blountstown, schoolchildren got in on the action, too!) In fact, hundreds of fire stations, police departments and nonprofit offices across several states are getting snacks and meals provided by Regions teams during our Share the Good month.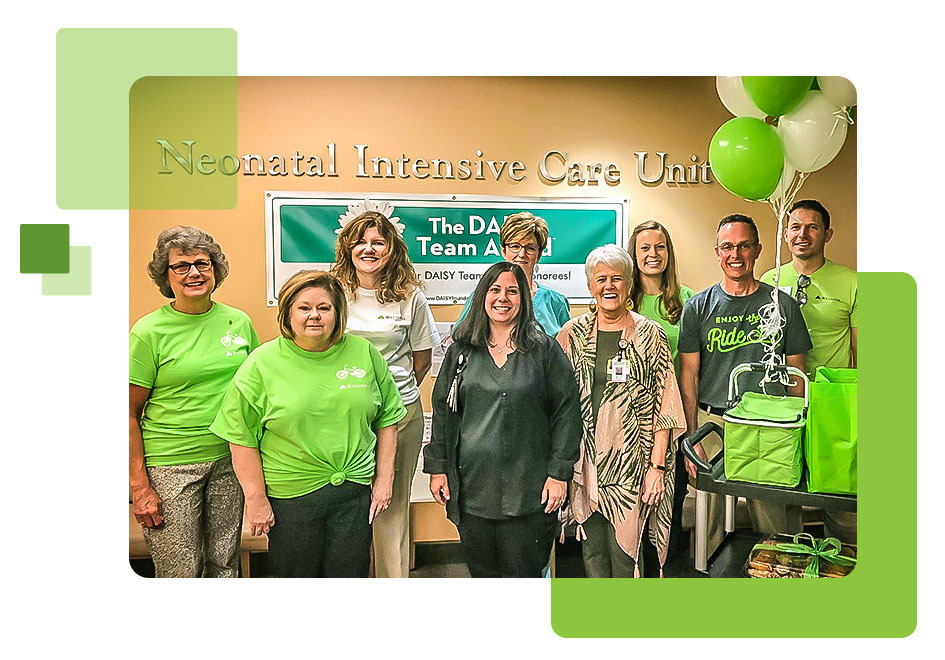 And let's not forget healthcare professionals. The Regions team in Gainesville, Georgia, delivered Share the Good treats to nurses in the neonatal intensive care unit at Northeast Georgia Medical Center (above) before visiting the Sheriff's Office with more snacks and goodies.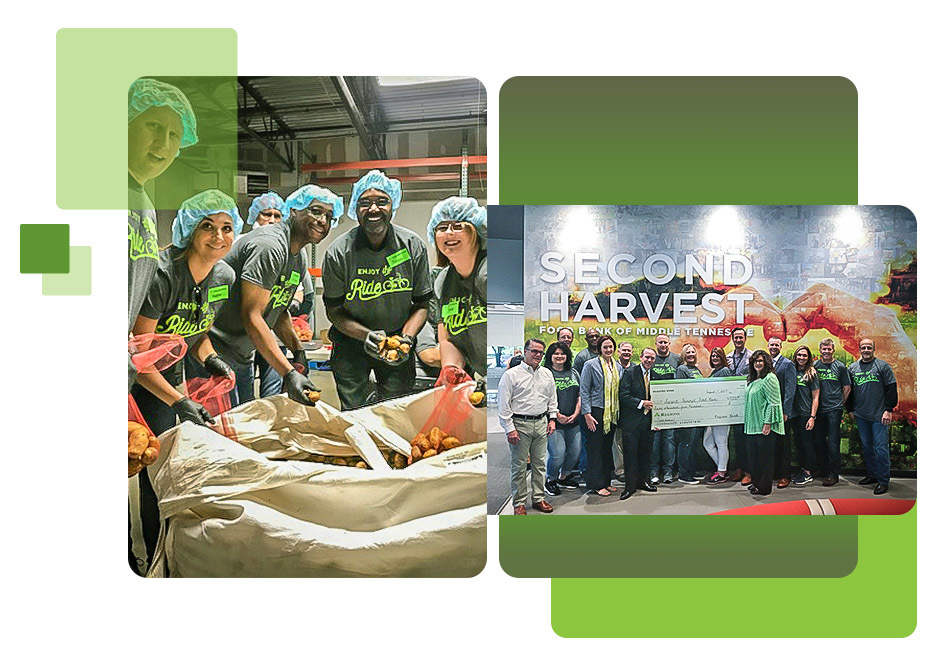 Regions teams are also nourishing neighbors through volunteerism with organizations that help more people have access to nutritious foods. In Nashville, Tennessee, the bank's associates bagged nearly three tons of potatoes (above left) that will help feed more than 1,100 families served by the Second Harvest Food Bank of Middle Tennessee. In addition to volunteer service, Regions teams presented a financial contribution to Second Harvest (above right) to support ongoing needs.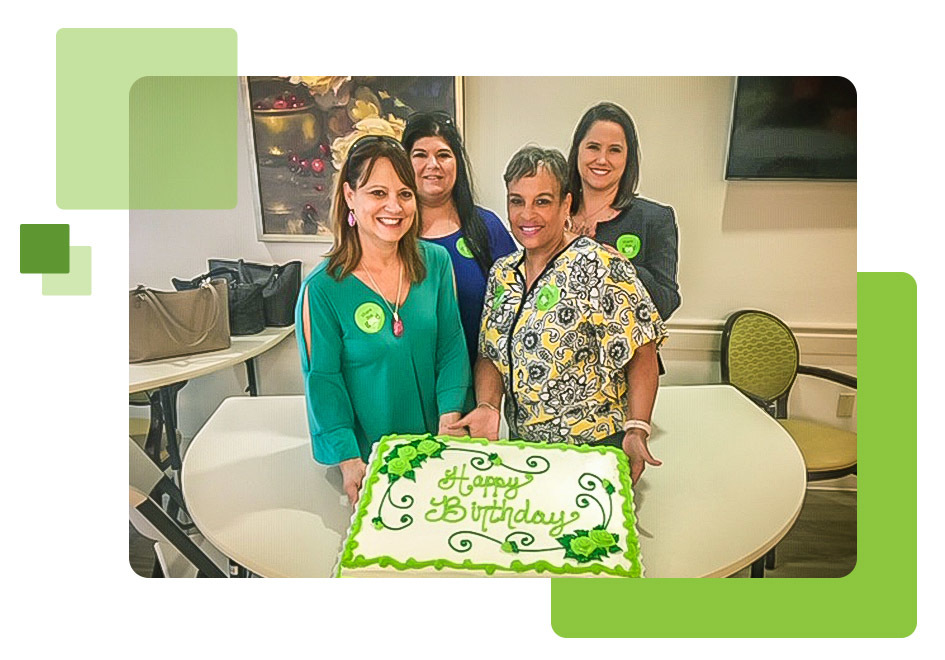 In Baton Rouge, Louisiana, associates from Regions Private Wealth Management learned about monthly birthday celebrations hosted for seniors in the Golden Age Nursing Home. So the Regions team pictured above served cake, danced and visited as residents came together to celebrate this month's birthdays.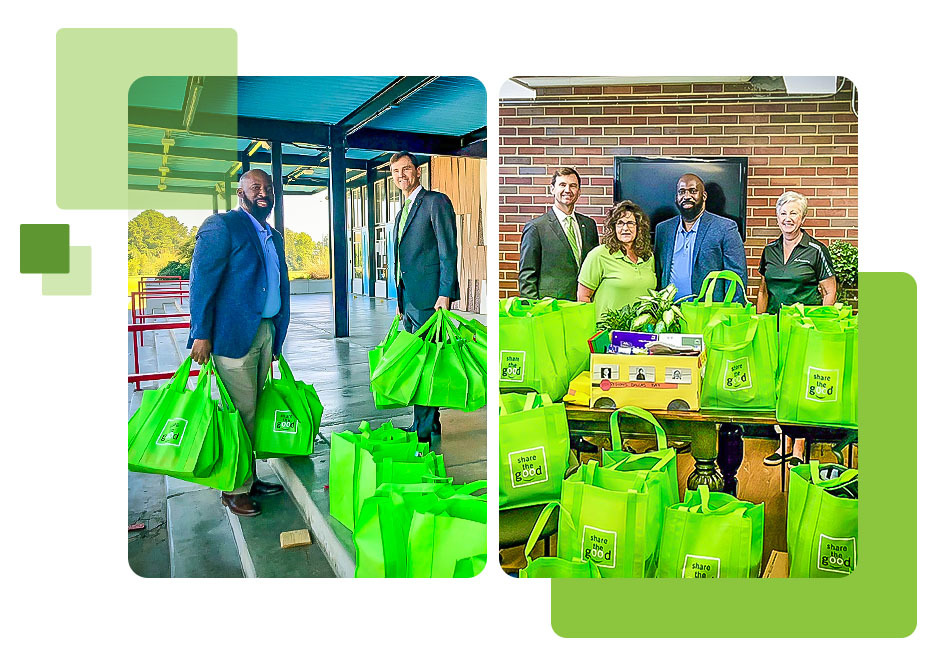 In Chattanooga, Tennessee, and other cities across the Southeast, Midwest and Texas, Regions teams are delivering back-to-school supplies for students. The photos above come from Brainerd High School, where Regions teams have also been working with others on a months-long restoration of the school's campus. More on their work with Brainerd can be seen here.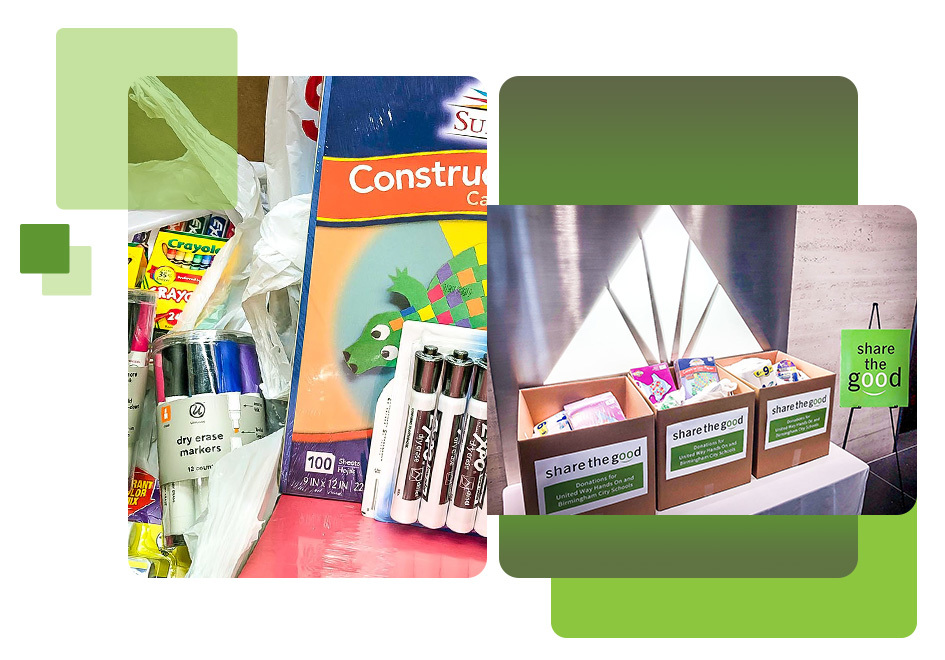 Regions teams in Alabama are currently donating classroom supplies for Birmingham City Schools (above). Corporate offices across Regions' headquarters city are collecting items that will help ensure teachers have the tools they need for a successful school year. The supplies will be delivered to several elementary schools in the coming weeks.
This photo gallery shows more examples of school supply donations and community events supported by Regions teams during August:
In summary, color us impressed with how Regions teams are celebrating Share the Good. Whether it's collecting thousands of boxes of crayons for students, stuffing backpacks full of supplies, teaching financial wellness – or any number of other activities – Regions teams are embracing how Share the Good inspires creative, impactful service.
"At Regions Bank, our mission is to make life better in the communities we serve. Share the Good is our mission in action," said Mike Hart, Greater St. Louis Market Executive for Regions. "We believe local ideas carried out by local teams are the best ways to meet local needs. Our team members are sharing their time and expertise to provide financial tools and resources for our neighbors and to recognize those who selflessly serve our community."
We'll highlight more examples of Share the Good in the coming weeks. And remember, while Share the Good lasts through August, Regions' commitment to community involvement is year-round. More details on Regions' community engagement strategy can be found here.