ST. LOUIS, Mo. – Jan. 29, 2019 – Regions Bank on Tuesday formally unveiled the latest branch to open as part of the bank's long-term growth in St. Louis.
The new Midtown location combines a historic St. Louis building facade with a unique blend of updated technology and personal service inside. While the location is already open for business, the public is invited to a customer appreciation event on Saturday, Feb. 2.
"Our Midtown location combines personal service and modern technology in a way that represents the future of branch banking," said Mike Hart, St. Louis Market Executive for Regions Bank. "Regions is working every day to make banking easier, more convenient and more meaningful. Our bankers are focused on having deeper conversations with the people we serve to help them reach their financial goals. We're also offering the latest technology so when a customer needs quick, efficient service early in the morning, in the evening, or even on Saturday or Sunday, this branch has what that customer needs with Video Banking and other services."
The open interior design in the branch at 7 S. Vandeventer Avenue does not include a traditional teller line. Instead of waiting to be called to a counter, when people walk into the branch, they are greeted face-to-face by a local Regions banker. In addition to helping people with general transactions, each banker at the Midtown office can help customers with in-depth needs, such as planning budgets, analyzing financial options and creating a personalized roadmap designed to help people accomplish their financial objectives.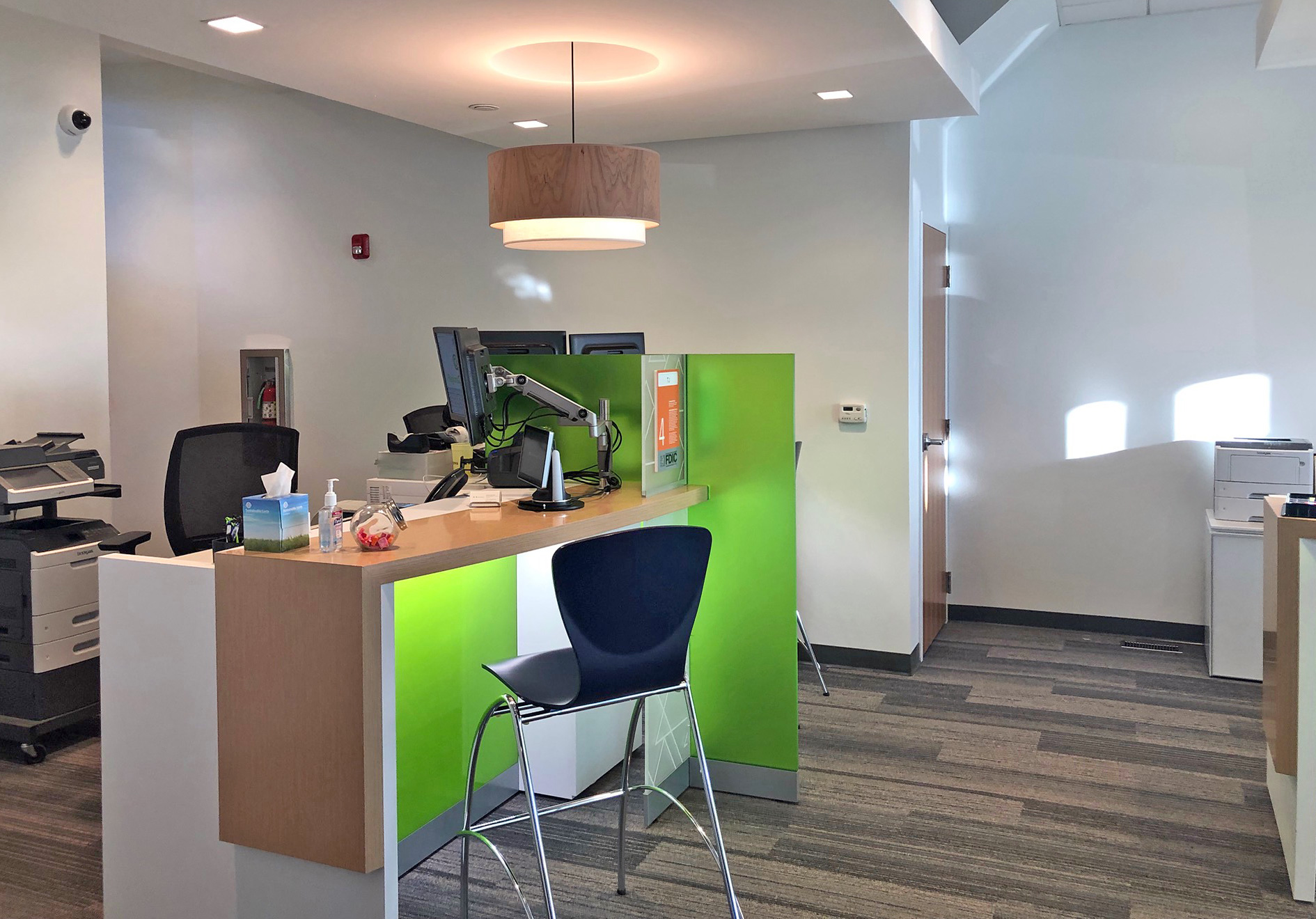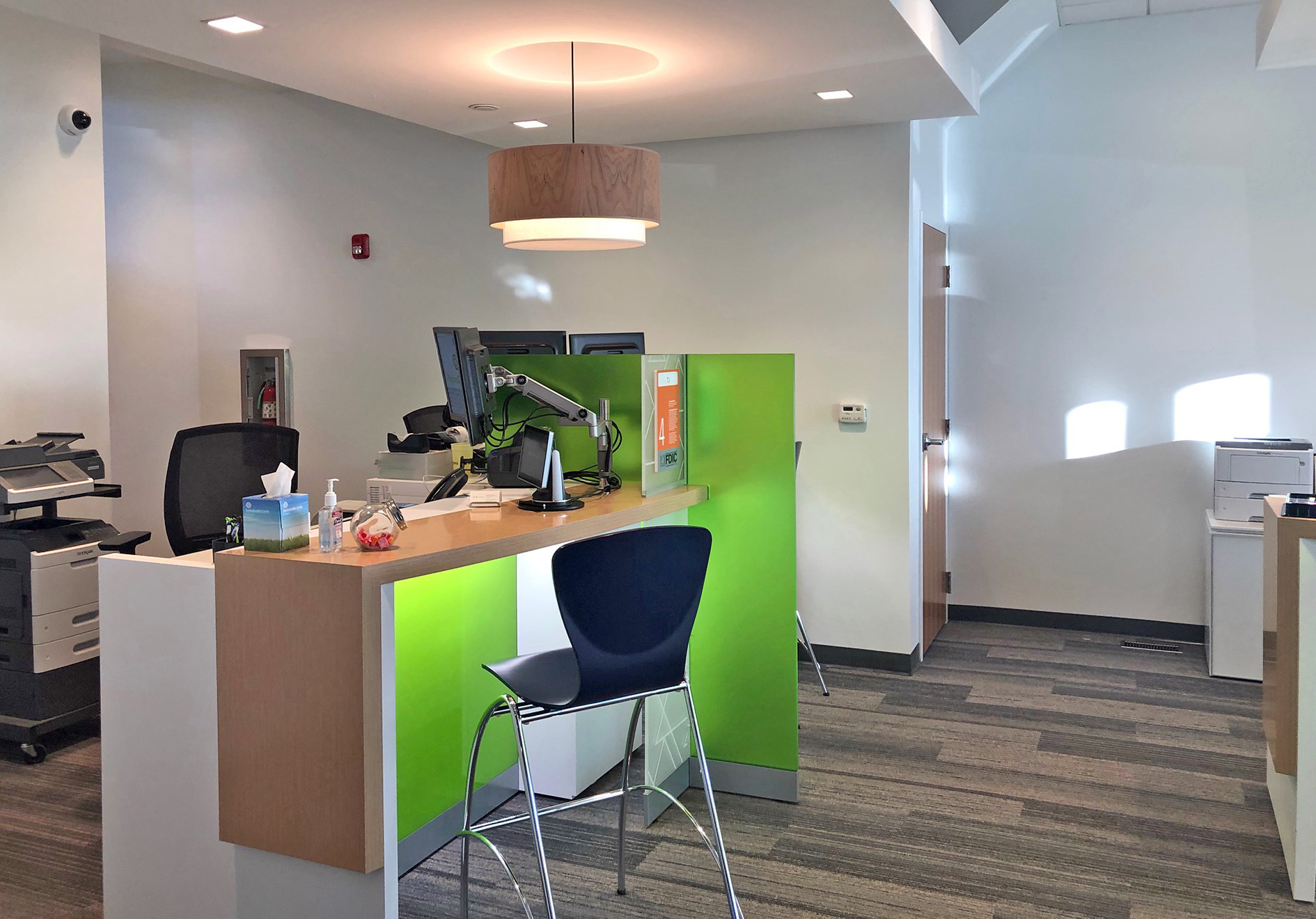 The branch also becomes part of a growing number of locations offering Regions Video Banking. In addition to standard ATM services, Video Banking ATMs allow customers to choose to connect with a Regions Video Banker via live, two-way video. Along with processing most general transactions, Regions Video Bankers help customers with account maintenance and general inquiries during expanded hours.
Regions Video Bankers are available on weekdays from 7 a.m.-8 p.m. CT.  They are also available on Saturdays from 8 a.m.-5 p.m., Sundays from 11 a.m.-5 p.m. and during most holidays.
The branch includes two Video Banking ATMs in the foyer. The foyer is accessible after-hours by scanning a debit or credit card with a magnetic stripe for entry.
Even outside of Video Bankers' expanded hours, the branch's ATMs can always function as DepositSmart ATMs if the customer chooses. In addition to dispensing cash and providing account information, DepositSmart ATMs can accept deposits of cash or checks at any time, day or night. They can also cash checks around the clock, providing another quick, convenient option for Regions customers.
"Regions continues to grow our digital banking options for today's customers. At the same time, branches are still the primary place where people prefer to have in-depth discussions about how to reach their own, unique financial goals," said Michael Dennis, Midwest Consumer Banking Executive for Regions. "People tell us they still want a branch to address individual needs and to have someone local who can offer customized, face-to-face service. This branch places a premium on that type of service while also providing technology upgrades that improve the customer experience."
The branch will host a customer appreciation event on Saturday, Feb. 2, from 9 a.m. until 12 noon. The branch team will provide overviews of the location's features and technology during the event. Drawings for a $500 Visa gift card and Regions LifeGreen custom cruiser bicycle will be held, and attendees may win prizes playing Regions' Pigs n' Pegs game. Complimentary coffee provided by Kaldi's Coffee will be served from 9 to 10:30 a.m., and lunch provided by Jimmy John's will be served from 10:30 a.m. to 12 noon while supplies last.
"Our customer appreciation event is the perfect chance to experience Regions' commitment to the latest in technology and the best in personal service," Hart added. "We look forward to serving longtime customers, and welcoming new ones, at this modern, convenient location."