Roller coasters. Bumper boats. Go-karts. All are part of the fun at Fun Spot America in Orlando.
The park's CEO, John Arie, Jr., personally recommends the Hot Seat, a ride that swings you 180 degrees – just to the point where you think you might go upside down.
"It is the scariest ride I have ever been on," Arie says, laughing.
Fun is serious business for Arie. So is protecting his park from fraud.
That's why his team is always on the lookout – such as that time a couple months ago, when two people tried to use a fake $100 bill at a concession stand. The clerk spotted it – and didn't fall for it. The park's security team caught up with the crooks as they were trying to pull the same scam with another clerk a short while later.
Escorted away from Fun Spot, the crooks found themselves in a hot seat of their own.
The attention to detail among park staff makes Arie extremely proud.
"Bad guys should be prepared that we will catch them if they try to do any funny business at our park," he said. "Our associates are educated, trained and prepared to act when they see something illegal trying to pass through our park."
Regions Bank tailored a financial-wellness program for Fun Spot to help employees identify fake IDs and counterfeit cash. As part of the training, Regions staff also educated Fun Spot employees on how to avoid quick-change artists, those who use a speedy series of money exchanges to confuse a cashier, and how to be more efficient and accurate when handling cash.
Much of what the Regions team shared with Fun Spot can apply to any business: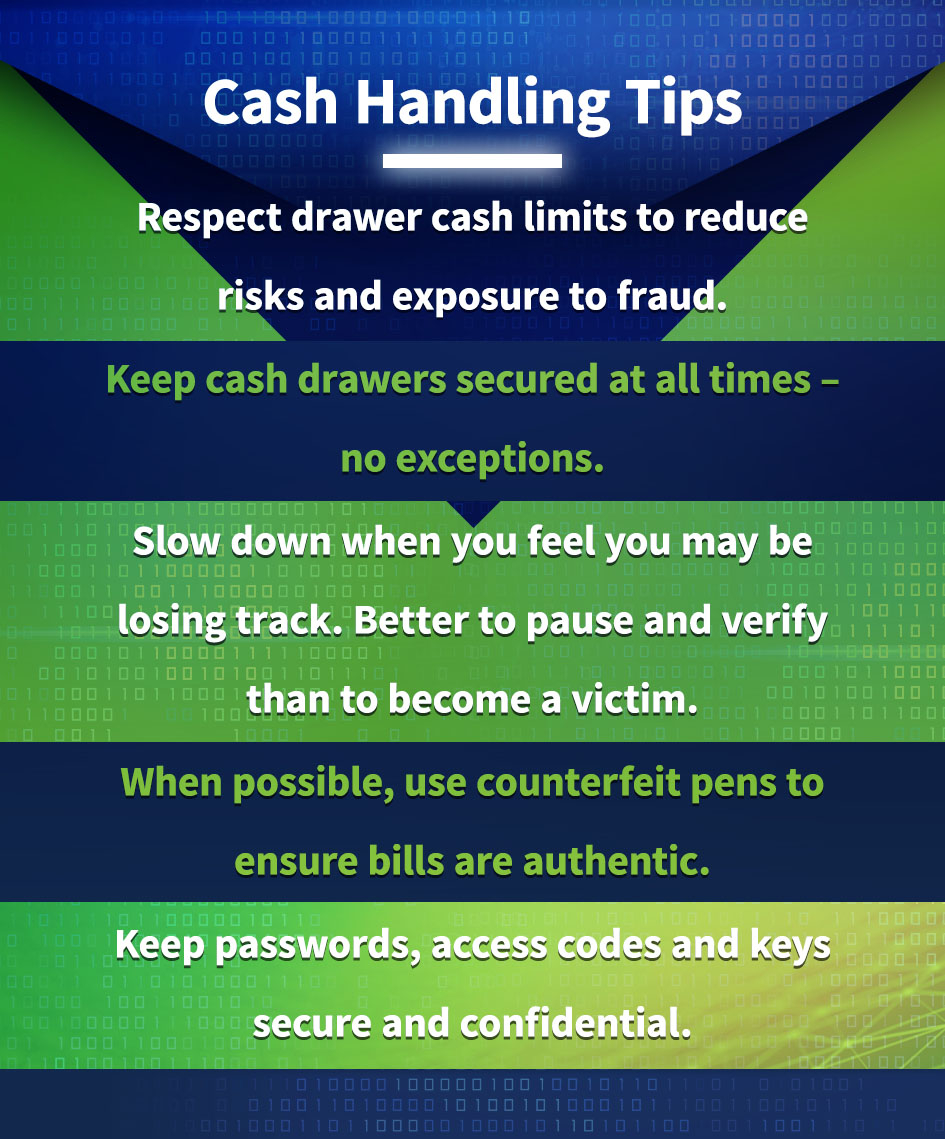 Regions' Orlando Market Executive, Chris Hurst, says training provided to Fun Spot is part of the bank's commitment to offering guidance and tools to a wide range of customers – including individual consumers and local businesses.
"It is a 'see-a-need, meet-a-need' mentality for Regions associates who work hard every day to help business owners protect their corporate accounts," Hurst said. "The training we provided Fun Spot has been multiplied hundreds of times across communities served by Regions in Central Florida and beyond."
In addition to offering customized training, Regions is hosting a series of fraud-prevention discussions across Florida to connect business owners with security experts who offer timely advice. While longtime scams, like counterfeit cash, are an ongoing concern for companies, so, too, is cyber fraud, which can be more difficult to detect and stop.
"A week does not go by when our associates are not contacted about a situation of cyber fraud," Hurst said. "Cyber fraud is impacting all sectors of our economy, so we must be on guard to protect business operations. It is impossible to completely immunize yourself against it, but there are ways to protect yourself and your assets."
In Orlando recently, associates from Fun Spot joined staff from nearly 50 other companies at a Regions-organized fraud-prevention seminar. There, an agent with the U.S. Secret Service, along with associates from Regions Corporate Security and Treasury Management, shared details on how fraudsters are targeting business accounts more than personal accounts – and what can be done about it.
"The balance in my personal checking account is very different from the balance in corporate accounts," said Randy Wilborn, Vice President of Treasury Management Products and Services for Regions. "That is why fraudsters are more interested in a company's money than mine."
Corporate account holders can often move money quickly using wire-transfer services and automated clearing house, or ACH, payments. ACH is a way to move money between banks without using paper checks, wire transfers, credit card networks, or cash. These efforts are available to make business operations run smoothly, but if something goes awry, it can disrupt business operations and severely impact a company's bottom line.
Our associates are educated, trained and prepared to act when they see something illegal trying to pass through our park.
John Arie, Jr., Fun Spot America CEO
Sometimes, criminals may have obtained company information or compromised a computer or email or payment systems. This gives them what appears to be inside information. Then, the fraudster – often pretending to be a customer, vendor or employee — pressures someone in the company to hand over information, quickly pay an invoice, or complete a wire transfer, usually citing some urgent deadline or insisting wire payments would be easier than other types of payments.
The following recommendations can help prevent fraudulent activity.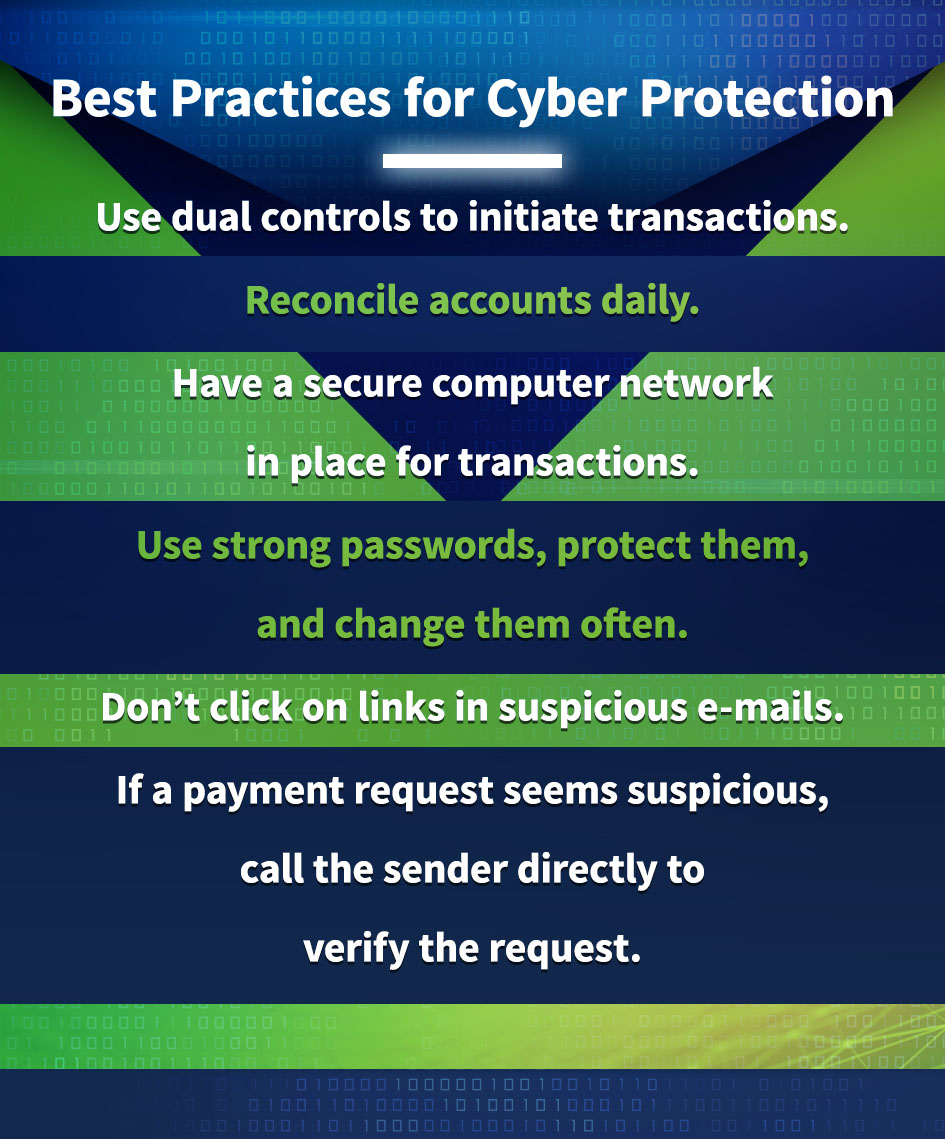 Arie says continuing education around fraud is important to the long-term success of Fun Spot.
"What you learn today may be different tomorrow," he pointed out. "We have to continuously educate ourselves to prevent any new ways that people could try to attack our business. We appreciate Regions supporting us every step of the way."
Regions Treasury Management has information available at this link for people and businesses interested in learning more about fraud prevention. For business owners looking to attend upcoming fraud-prevention events in Florida or receiving specialized training like Fun Spot received, contact a Regions Relationship Manager or Treasury Management Officer at a local Regions office.
And continue to check Doing More Today for additional information and resources as Regions continues its company-wide focus on protecting customers – and combatting fraud.