When Dr. Mia Ward, a counselor at Huffman Middle School, sat down with some of her seventh-grade students to discuss their idea for a new business, she knew she would hear something creative.
Yet after just a few minutes, even she was surprised at the depth of compassion and the thoughtful, personal approach her students had taken to develop a business idea that could make a meaningful difference for countless families during a difficult time.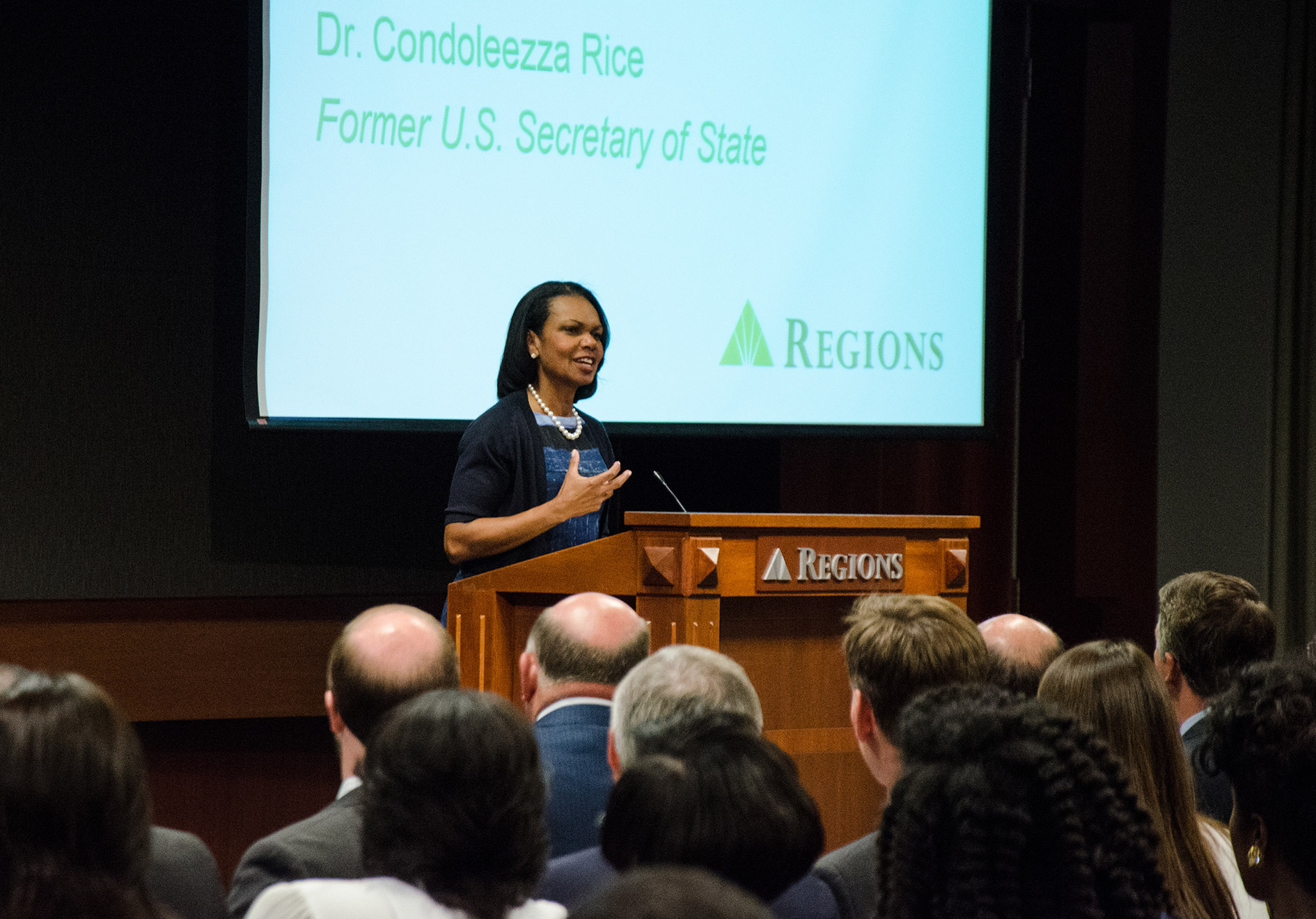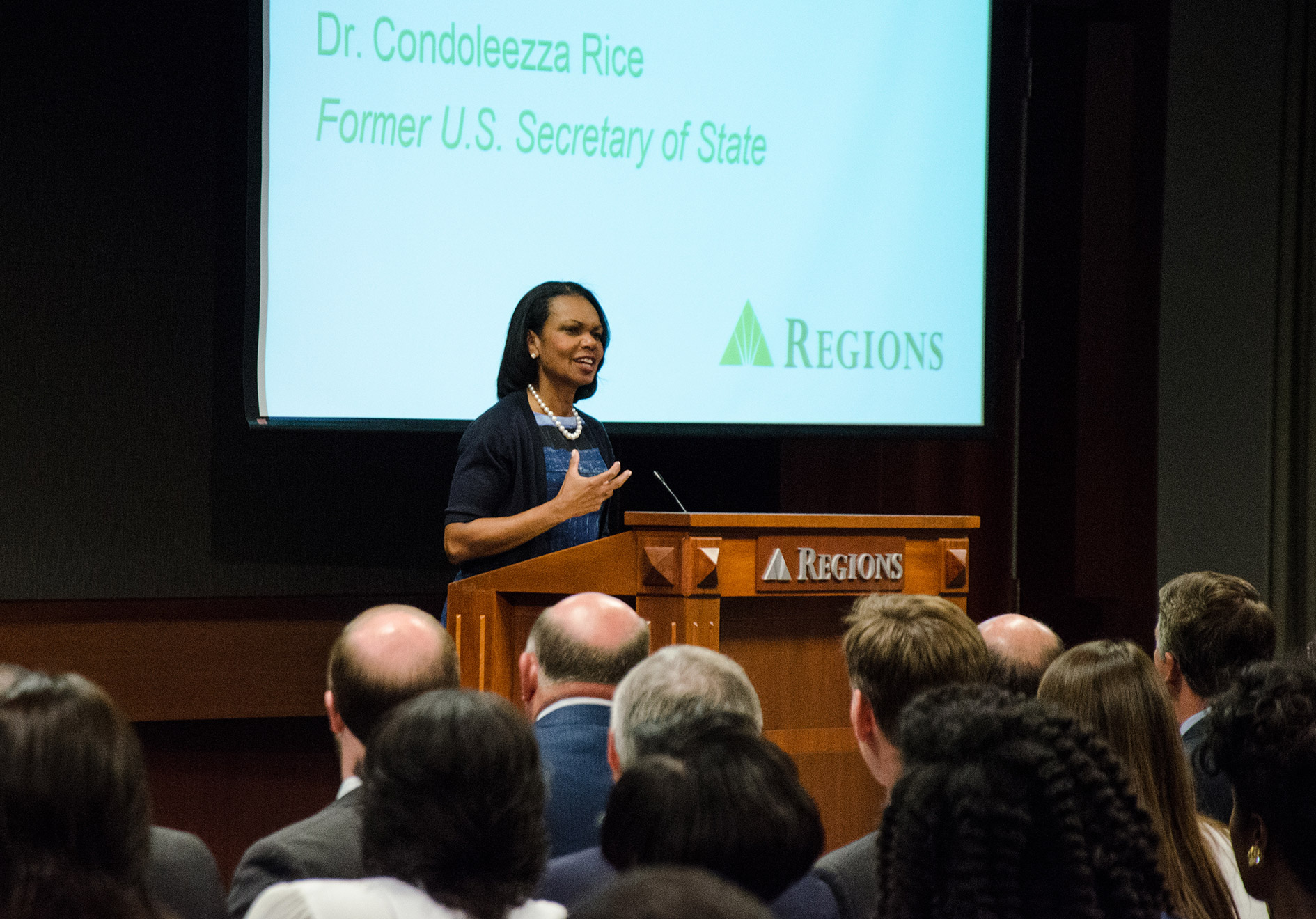 The idea: Ospedale di Famiglia, a combination hospital and hotel that would provide a gathering place for families of long-term patients at an affordable cost.
"We've all had family members who were sick," explained Huffman student Jayla Roper. "As a team we wanted to know, what could we do to help? How could we save the families money? How could we create a place where families could come together and support each other without being overwhelmed by the cost – and everything else that's going on?"
Ward heard the idea on another level.
"This is all about compassion," Ward explained. "Their idea was creative and service motivated, and it hits you in the heart."
The Huffman Middle students made one of six presentations of business ideas at the Regions Center in downtown Birmingham, Alabama, on Monday before representatives from the Birmingham Education Foundation, members of the Birmingham City School Board and top executives from Regions Bank, including President, Chairman and CEO Grayson Hall.
In addition to Huffman, the schools represented included John Herbert Phillips Academy, Ossie Ware Mitchell Middle School, W.J. Christian K-8 School, Wylam K-8 School and Bertram A. Hudson K-8 School. Each of the 26 students received Visa gift cards from Regions for participating in the Shark Tank-style competition.
Making it more special for the competing students was special guest Dr. Condoleezza Rice. A Birmingham native and former U.S. Secretary of State, Stanford University's Rice is an advocate of improved educational opportunities. Throughout the competition, she listened from the front row as the teams made their presentations. Afterward, she lauded the middle schoolers for their creativeness and courage in addressing a room full of strangers with confidence.
She then shared her own personal story and emphasized how important it was for the U.S. to maintain its status by providing a quality education to its youngest generation.
"The stakes are very, very high," Rice said. "They're high for our country, because without an educated,
innovative, creative population, the United States of America will not retain its position as the leader of innovation and creativity in the world."
The business ideas from the teams varied in scope and size, from a barbershop combining old-school service with modern entertainment to a water technology idea that proposes to save money on energy costs by converting H2O inside a home to electricity. Other ideas included a safe weekend entertainment venue for youths between the ages 12-17, a camera that can take someone's picture with a 360-degree range and a concussion prevention helmet.
"Indeed, America's best days are ahead of because their best days are ahead of them," Rice said, after listening to the middle school participants
The students are participants in Birmingham City Schools' GEAR UP grant program, which provides academic and social support to prepare students for post-secondary education. According to Andrew Mitchell, the program manager of the Birmingham Education Foundation, GEAR UP helps provide career development skills focusing on finance, marketing and branding.
Leroy Abrahams, North Central Alabama Area President for Regions, welcomed the students and guests, telling the middle schoolers that they had already made a positive impact, evidenced by the audience.
"Important people show up when other important people have something to say," Abrahams said.