Spotlighting special towns across the country, Good Towns is about the character, the history, the people and the unique things that make a town a special place.
It's 99 degrees in the shade on the Florida Panhandle, with humidity thicker than gumbo. So when Jacob Strickland seeks a respite from the heat, he merely heads down a flight of stairs just off a trail and goes underground.
Within seconds, the temperature drops to 68 – only because Mother Nature figured out geothermal cooling long before modern man.
Welcome to Florida Caverns State Park, where on a typical day visitors can explore stalactites and stalagmites on a guided tour underneath hardwoods and the sub-tropical floor above. It's a must-see for the eco-tourists who visit Jackson County.
The Doing More Today team first visited the park in September just a month before Hurricane Michael, a Category 5 storm, roared through and changed much of the landscape of the surrounding region, including devastating the centuries-old trees throughout Florida Caverns State Park. Work to restore this biodiverse treasure continues daily, but, for the time being, the park remains closed until it's safe for the public to return.
For outdoors enthusiasts wanting to explore, it's a temporary setback as the park, the town and the people get back to normal. This is Marianna's story, before and after Michael.
Off the Beaten Path
U.S. Highway 90 runs through the heart of downtown Marianna. The east-west passage covers the top half of the Florida panhandle, running parallel for much of its length with I-10. Folks heading to Marianna usually don't get there by accident, because most who pass by are headed to the Gulf Coast beaches to the south or the state capital in Tallahassee, more than an hour to the east.
Those who take a minute to explore Marianna are glad they did. Marianna has become a hot spot for eco-tourists, and a day trip reveals plenty of reasons why.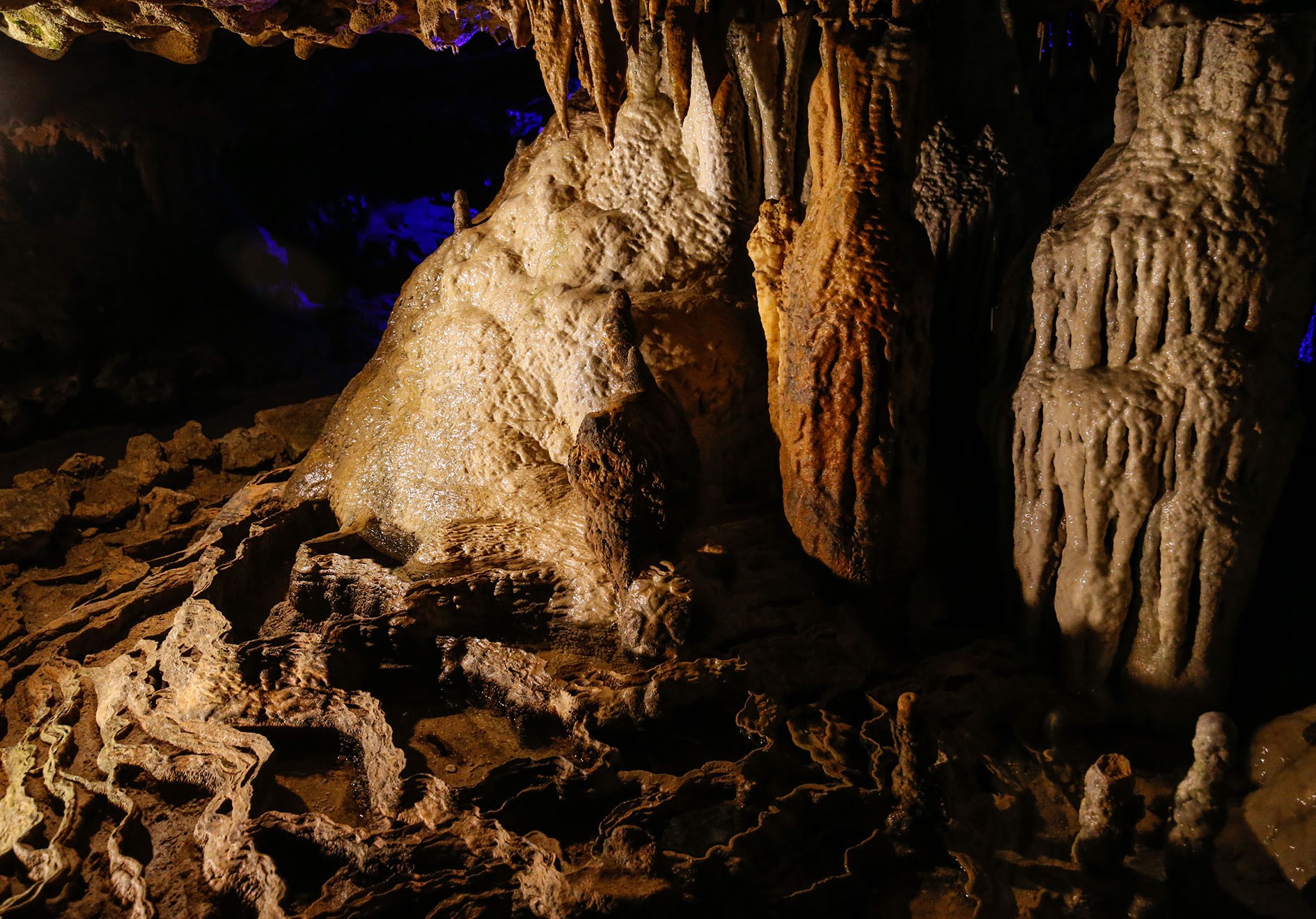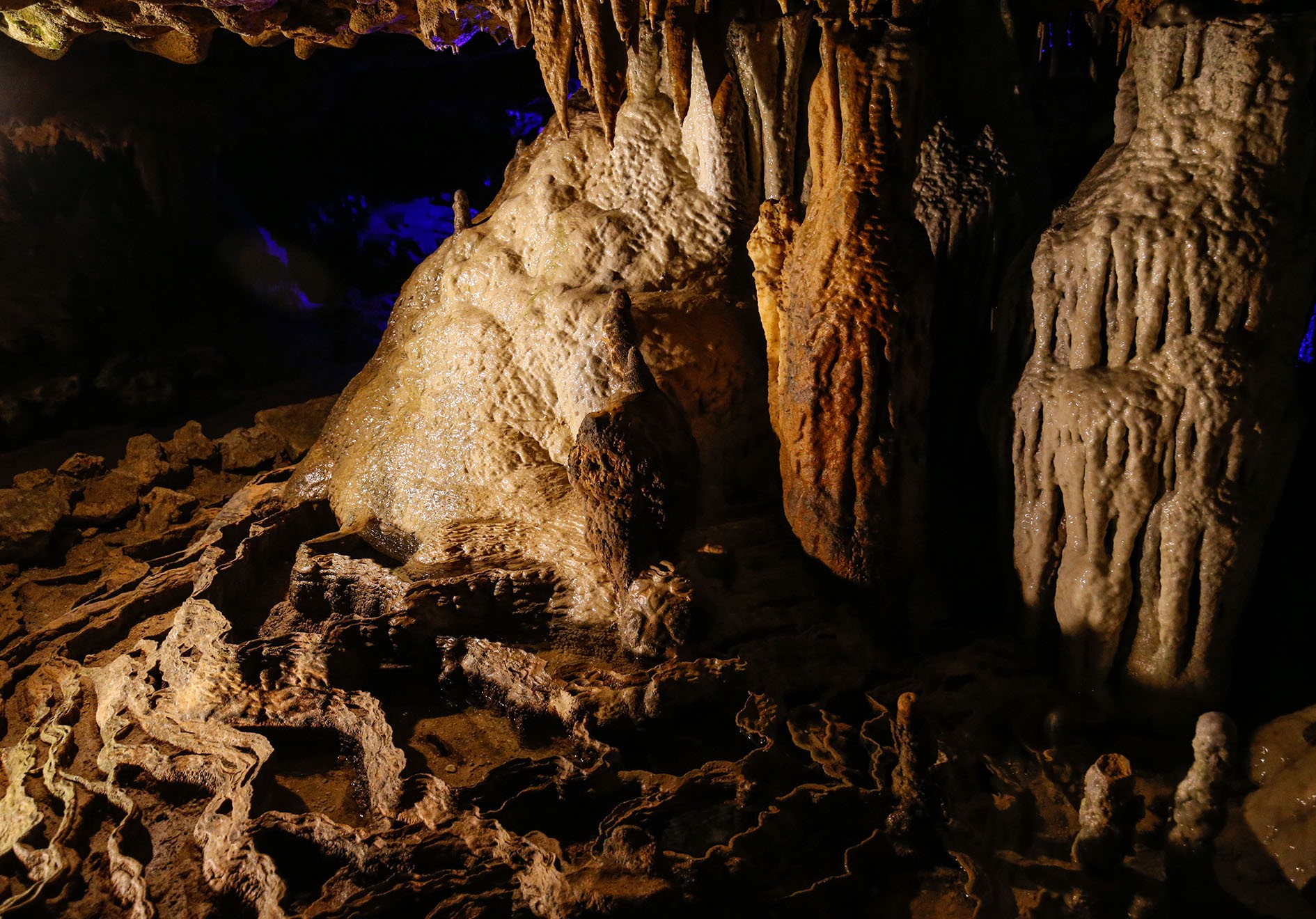 Start with what lies beneath Florida Caverns State Park. For centuries, Native Americans used the caves for storage and shelter, especially during tropical storms, and Seminoles escaped Gen. Andrew Jackson's troops by hiding out underground. Legend goes that a 17th century Spanish missionary held services inside for early settlers. Still, the caverns were mostly unknown by modern-day Floridians until locals stumbled on them in the late 1920s or early '30s.
Enter the Civilian Conservation Corp. Established by President Franklin D. Roosevelt to put Americans back to work during the Great Depression, the CCC sent workers to Marianna to explore and restore the caverns for future uses – namely tourism, beginning in the '40s.
Today, the cost of a tour is minimal, and park managers are looking forward to reopening soon. As they get ready to welcome visitors, here's a word of advice: Tours are sold on a first-come, first-serve basis, and group tours can be reserved for groups of 20 or more (with a maximum of 25 people).
Once you get down below ground, give yourself a few minutes to adjust to the darkness. As you do, picture how this geological wonder formed over millions of years. Once upon a time, this part of Florida served as a seabed. Scientists say as the ocean receded, the exposed limestone began eroding due to acidic rain water and the release of carbon dioxide, long before humans came around.
Those same forces of nature not only did their number through the cave, but left bluffs and sinkholes throughout the region.
Not content to focus merely on work underground, the CCC headed above ground to build the foundation of the large park. By the time they were done, Northwest Florida had something it could boast about for generations.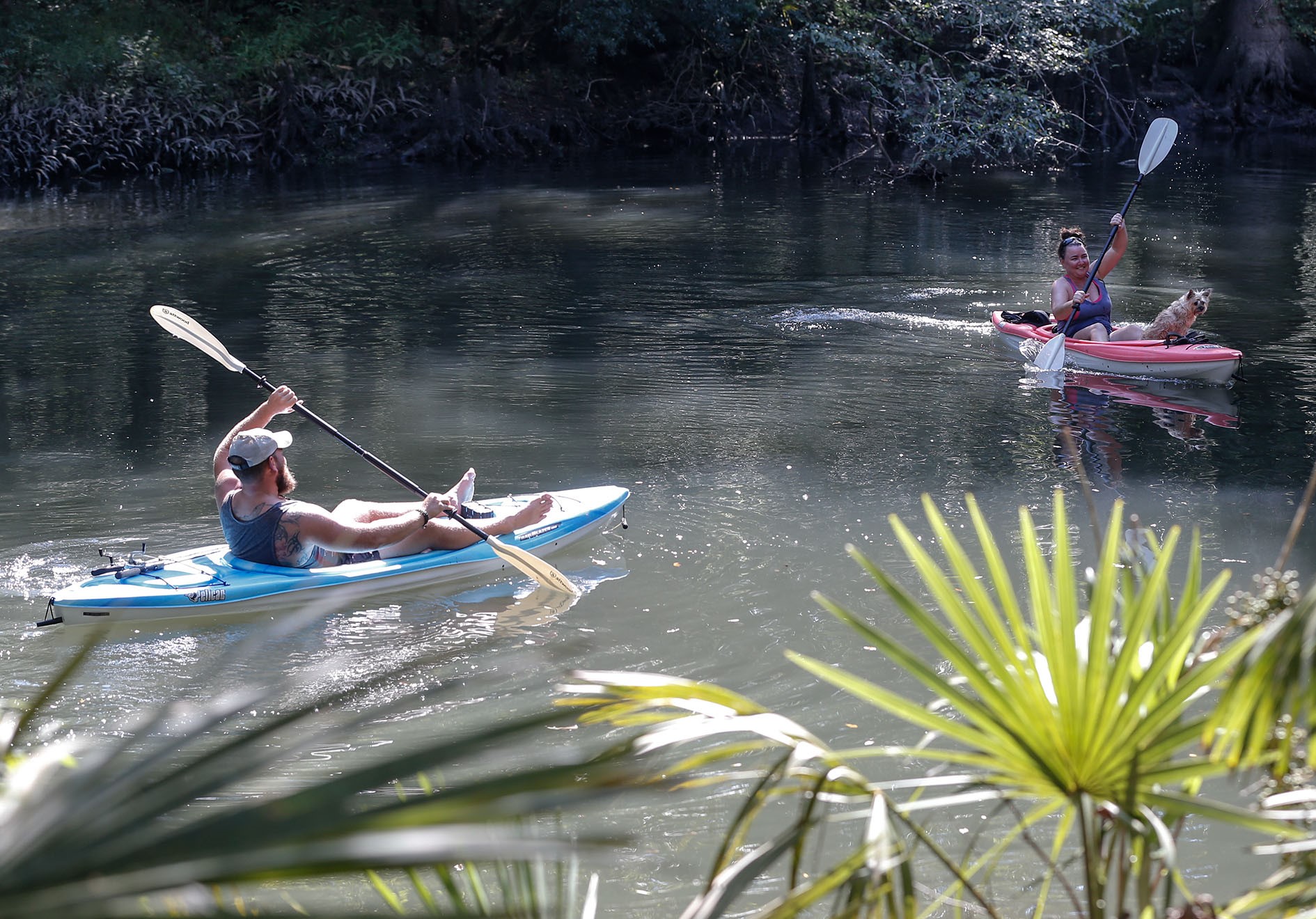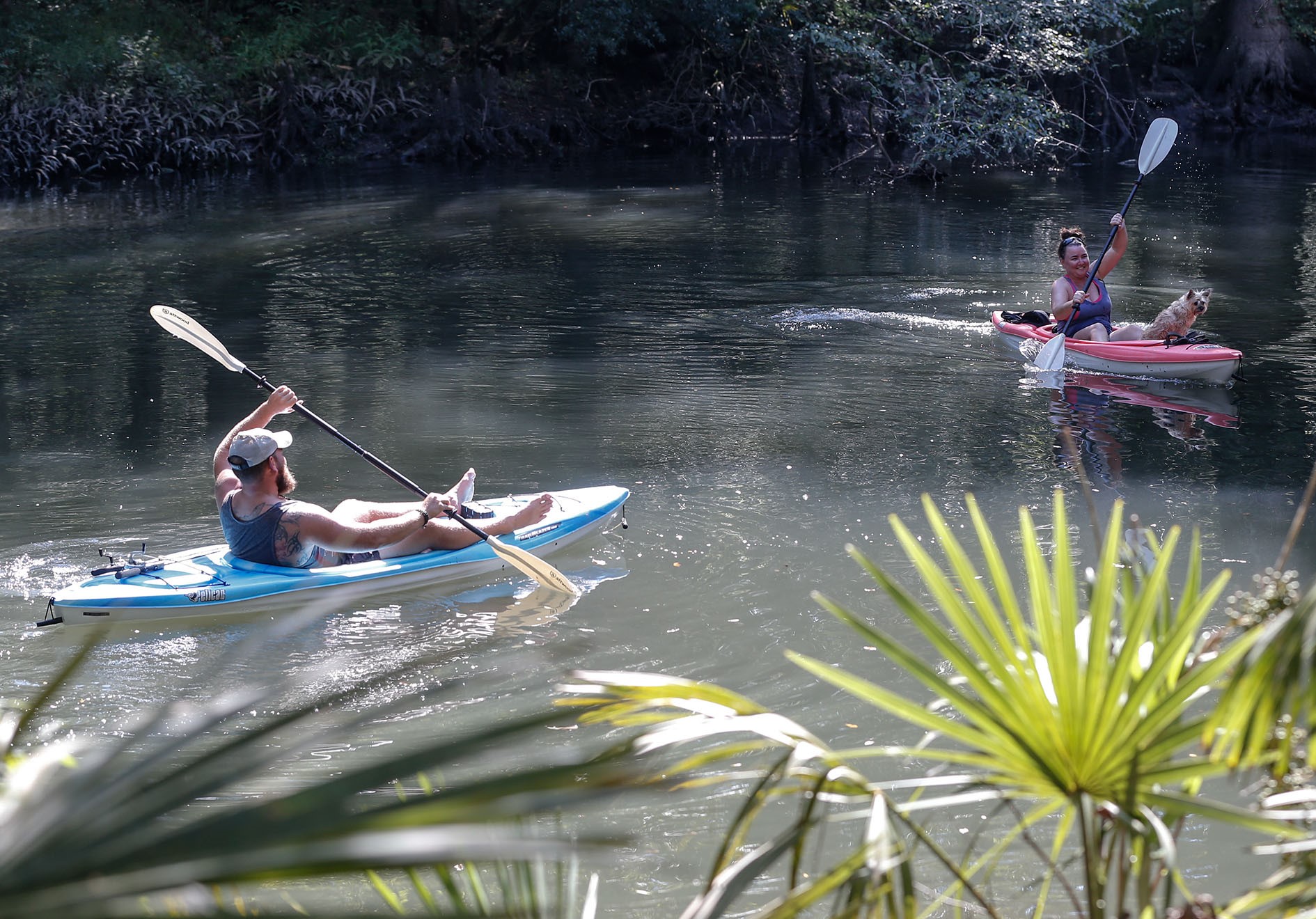 Now managed by the Florida Department of Environmental Protection, which shows the emphasis the state places on preserving its natural resources, plans are to restore the other amenities, including primitive camping, swimming, hiking trails and horseback riding. A new vision for the park, post-Michael, includes a contemporary campground on the uplands of the old golf course. Plans are also in the works for a destination-class set of trails – a request made by the International Mountain Bicycling Association — and a recreational getaway welcome center.
When restored, visitors can hike trails throughout the park, but the best way to get around is by kayak or canoe on the "Disappearing River." Part of the Chipola River winds through, disappearing underground before resurfacing upstream where it creates a natural bridge.
Illinois natives Cody Thomas and Michelle Smith chose Mariana as a new home after finishing a military tour overseas because of its climate and outdoor adventures.
"It has exceeded every expectation," Smith said after navigating the river on a fall tour with Thomas and their dog. "The town is just the right size; you can get anywhere quickly, and there's just so much to do."
In Florida, responding to storms like Michael isn't unusual. A year before Michael, Hurricane Irma forced 168 state parks to close. Using geographic information systems to pinpoint storm impacts, the state restored 166 parks within 30 days of the Category 5 storm.
Fortunately, there were few storms like Michael.
Underwater Exploration
A few miles east of Marianna is another must-see spot for eco-tourists. Blue Springs Recreational Area lures with its enticing crystal-clear water and a myriad of activities: A beach, water slides, paddleboats, playground and volleyball courts. But the biggest attraction is the chance to swim in the cold, 72-degree spring water, which has a reputation for taking the edge off the hottest day.
If you're of a certain age, having grown up on old black-and-white sci-fi movies from Hollywood's Golden Age, you can peer into the water, see all the way to the bottom, and imagine the Creature from the Black Lagoon emerging from the swaying weeds surrounded by cypress and magnolias.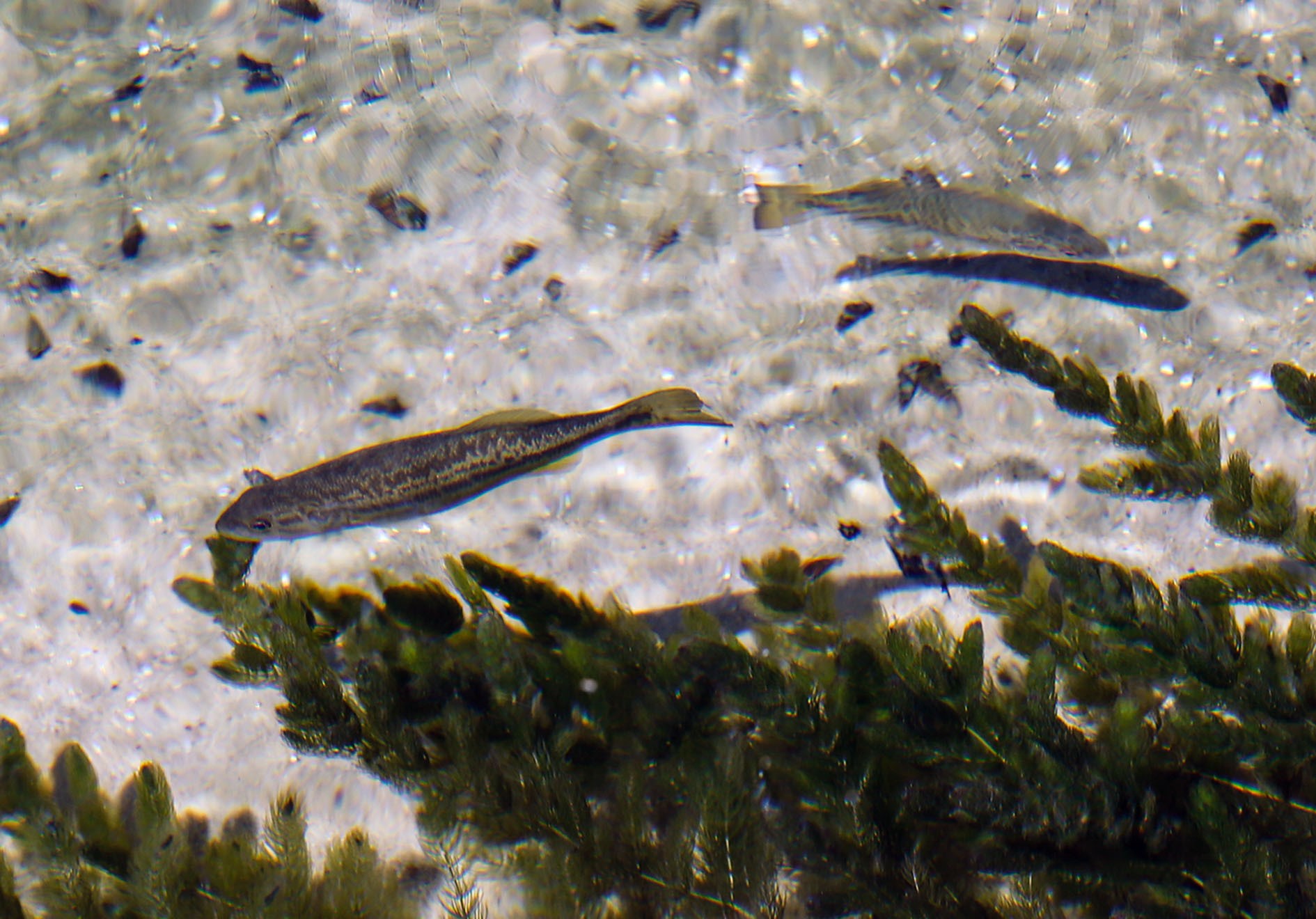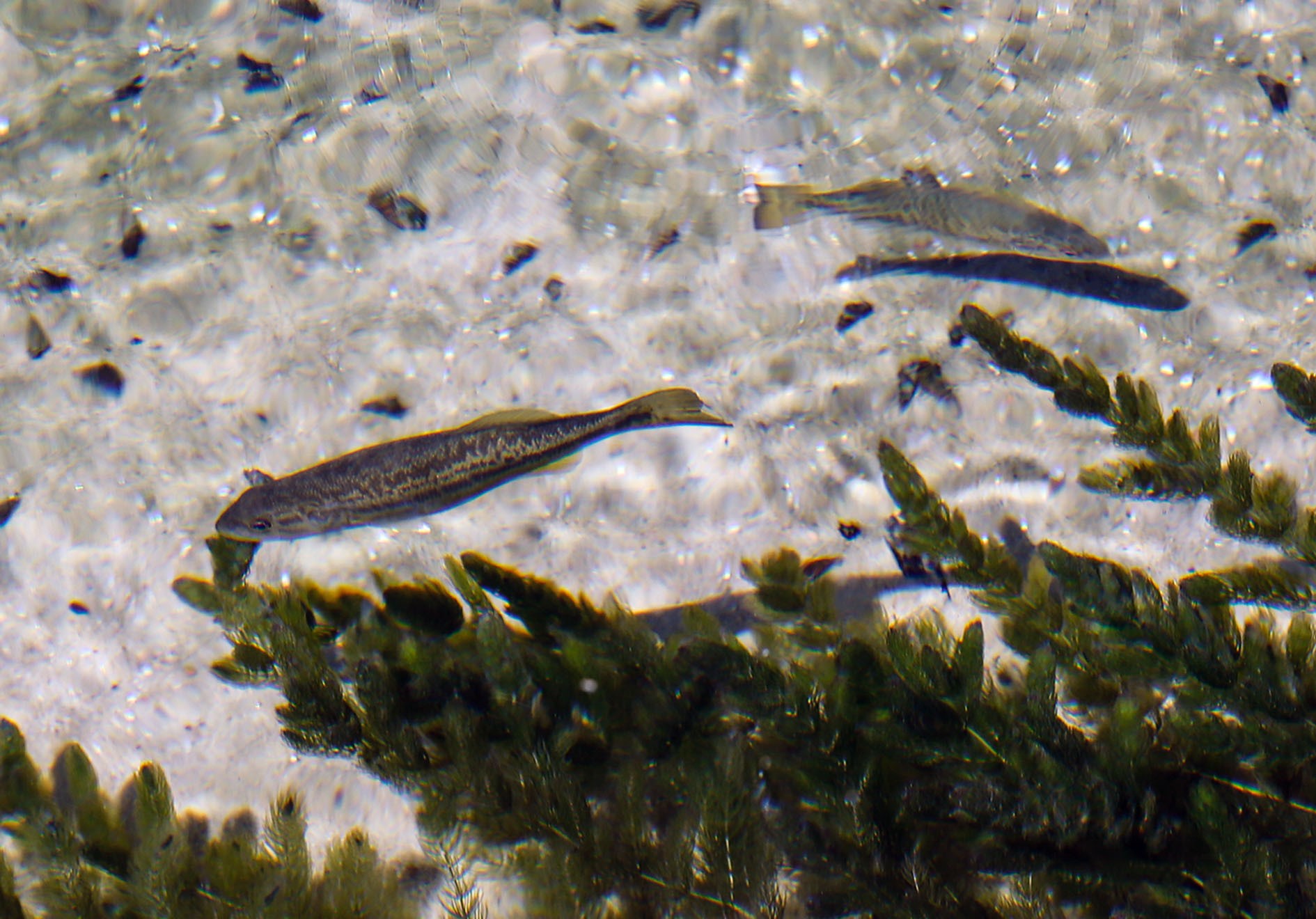 If you're more adventurous, you strap on an air tank and explore underwater caves for Georgia Blind Salamander and Dougherty Plain Cave Crayfish. If you're not certified as a diver, you can move toward that goal through SCUBA training offered onsite.
The springs pump millions of gallons of water a day, supplying fresh water to the Merritt's Mill Pond reservoir, a renowned fishing area.
You'll need a full day to explore. But keep in mind the springs are open to swimmers only from Memorial Day to Labor Day.
Back in Business
The road into downtown Marianna features a few antebellum homes and an occasional strip mall before arriving in the town's center. Marianna is an official Florida Main Street town due to efforts to restore the commerce district to its original character.
Occupying adjacent storefronts on Lafayette Street are two family-owned businesses: Smith and Smith Jewelers and Bespoken Gifts and Antiques. The former is upscale; the latter offers funky local treasures from Marianna artisans.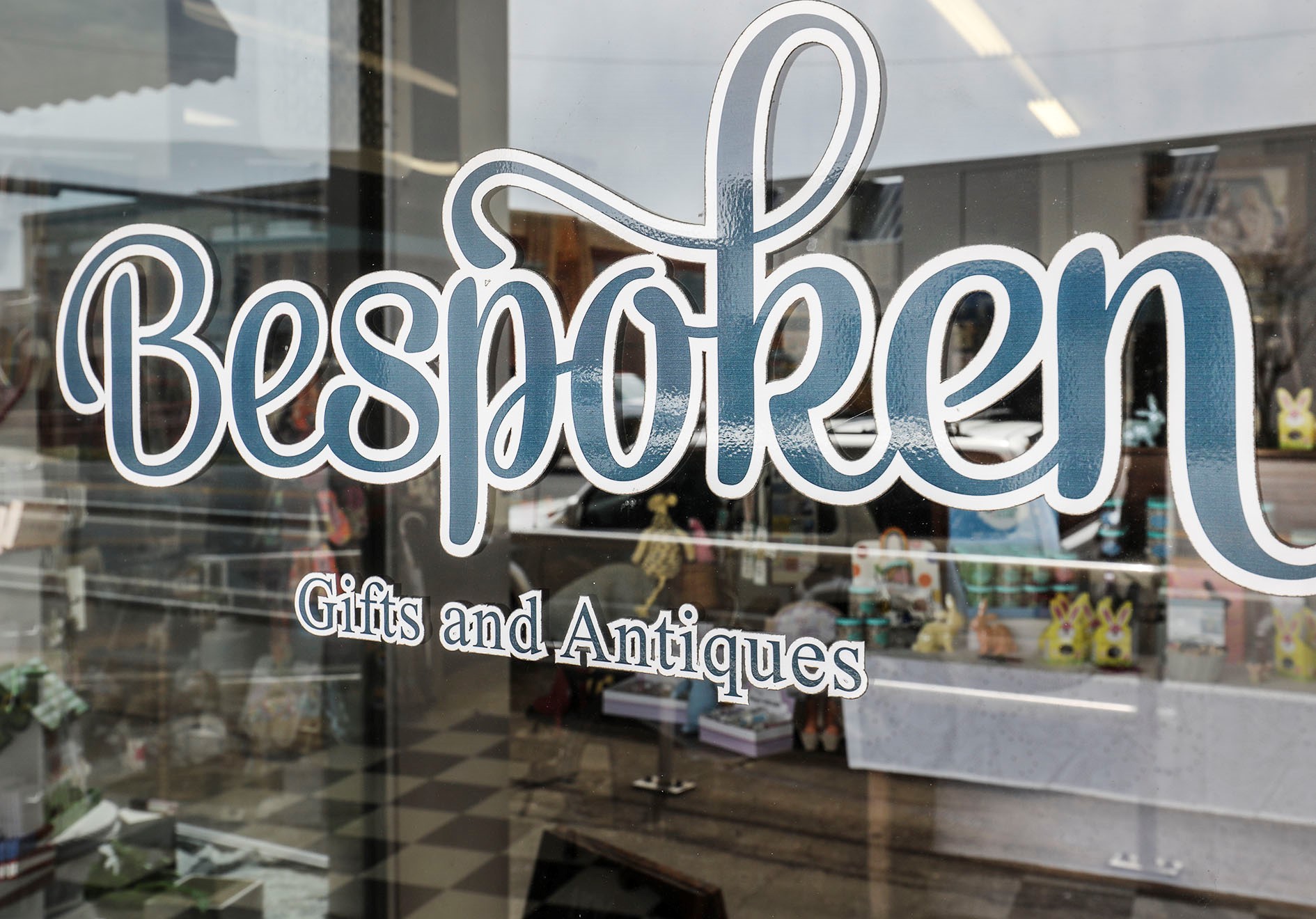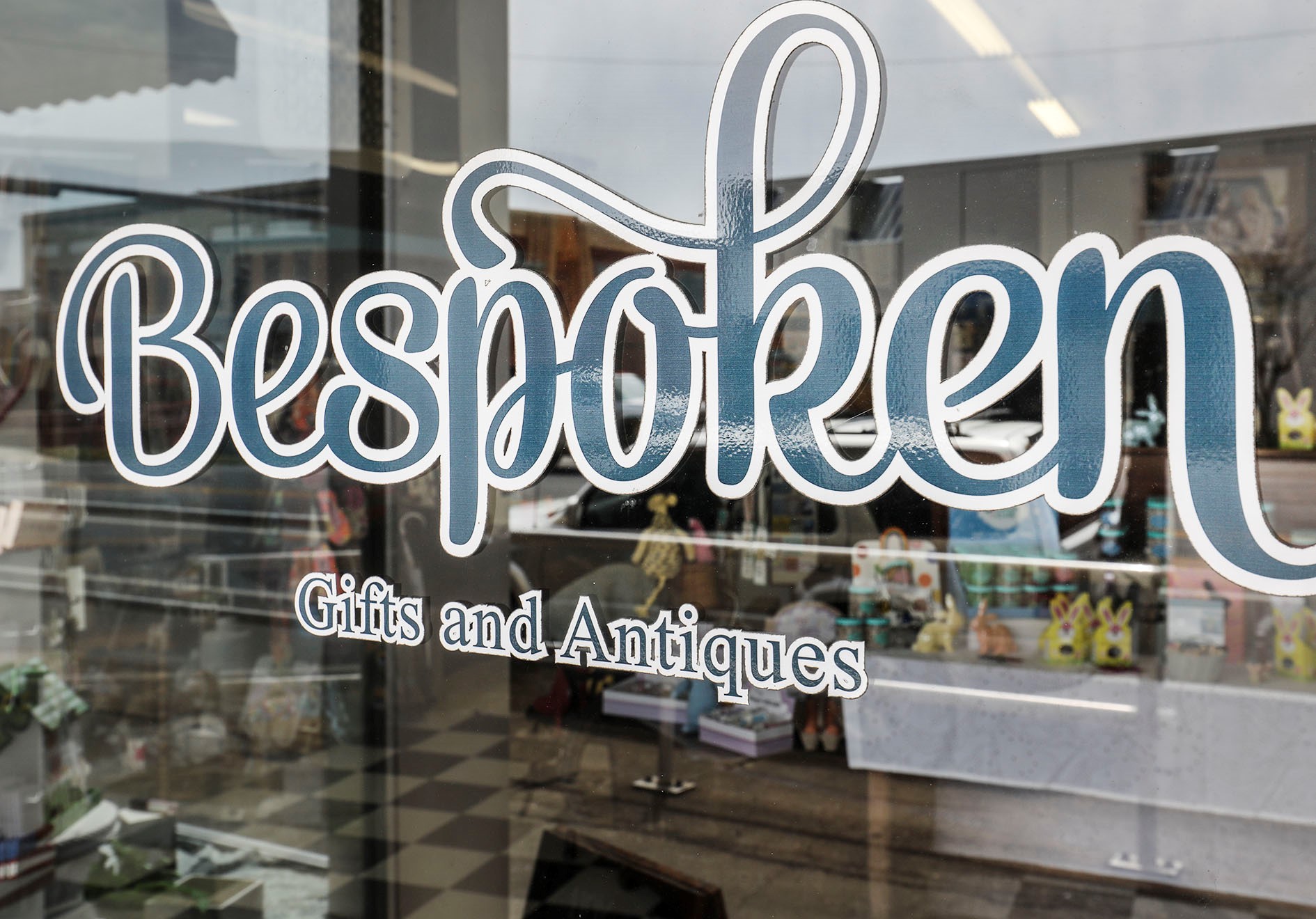 Six months ago, Cindy Smith wondered if either business had a future.
Cindy owns both stores with her husband, Chuck. When Michael hit, it took them days to cut enough fallen trees just to get out of their driveway to access the road to town. "When we got downtown two days later, everyone just met up and decided, 'let's get to work.' It was so unexpected, yet so heartwarming," Cindy said.
As locals furiously tried to restore everything, others arrived with food, water and equipment for the cleanup. A friend of the Smiths drove all the way from North Carolina with a generator, chainsaws and, most important, cash.
"Getting back to work helps you get back to normal," she said. "It took about 11 days until we had Internet, electricity and running water again."
Against all odds, Smith's businesses had a surprisingly strong Christmas season as people from all over came shopping to support their community.
"It has been a very humbling experience," Cindy Smith added. "After Michael, you had search parties going door to door to find out who's alive. Now, it feels pretty normal, especially at work. At home, it's still a little different because we've still got 400 to 500 trees down."
"Great Ice Cream Starts with Vanilla"
When it comes to genuine, homemade ice cream, the first step is vital. Just ask Dale Eade. He and his wife, Cindy, along with their daughters and sons-in-law own Southern Craft Creamery, a Marianna-based business that earned Garden & Gun's 2013 Made in the South honors in both the food and overall winner categories.
"Great ice cream starts with vanilla," said Eade.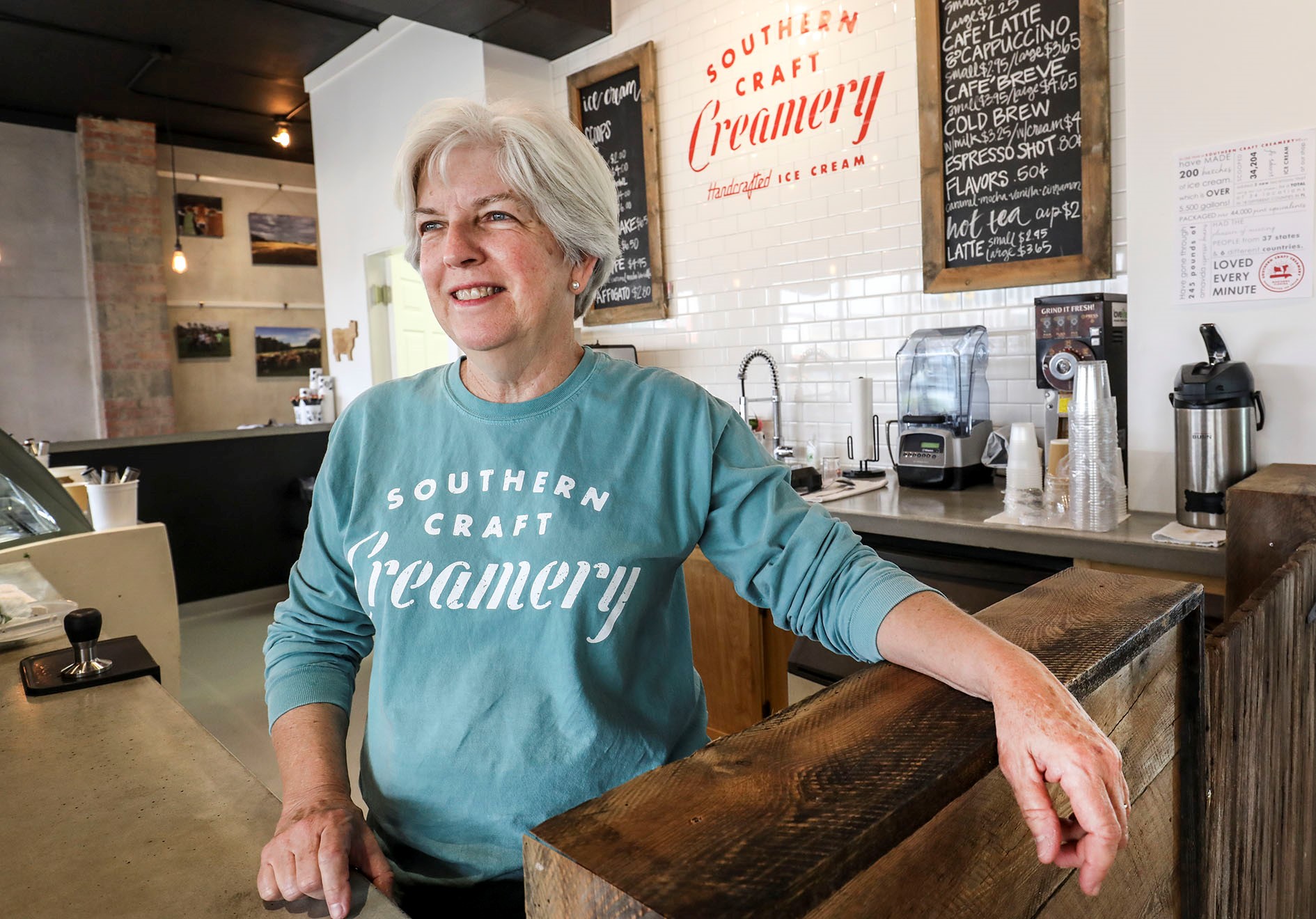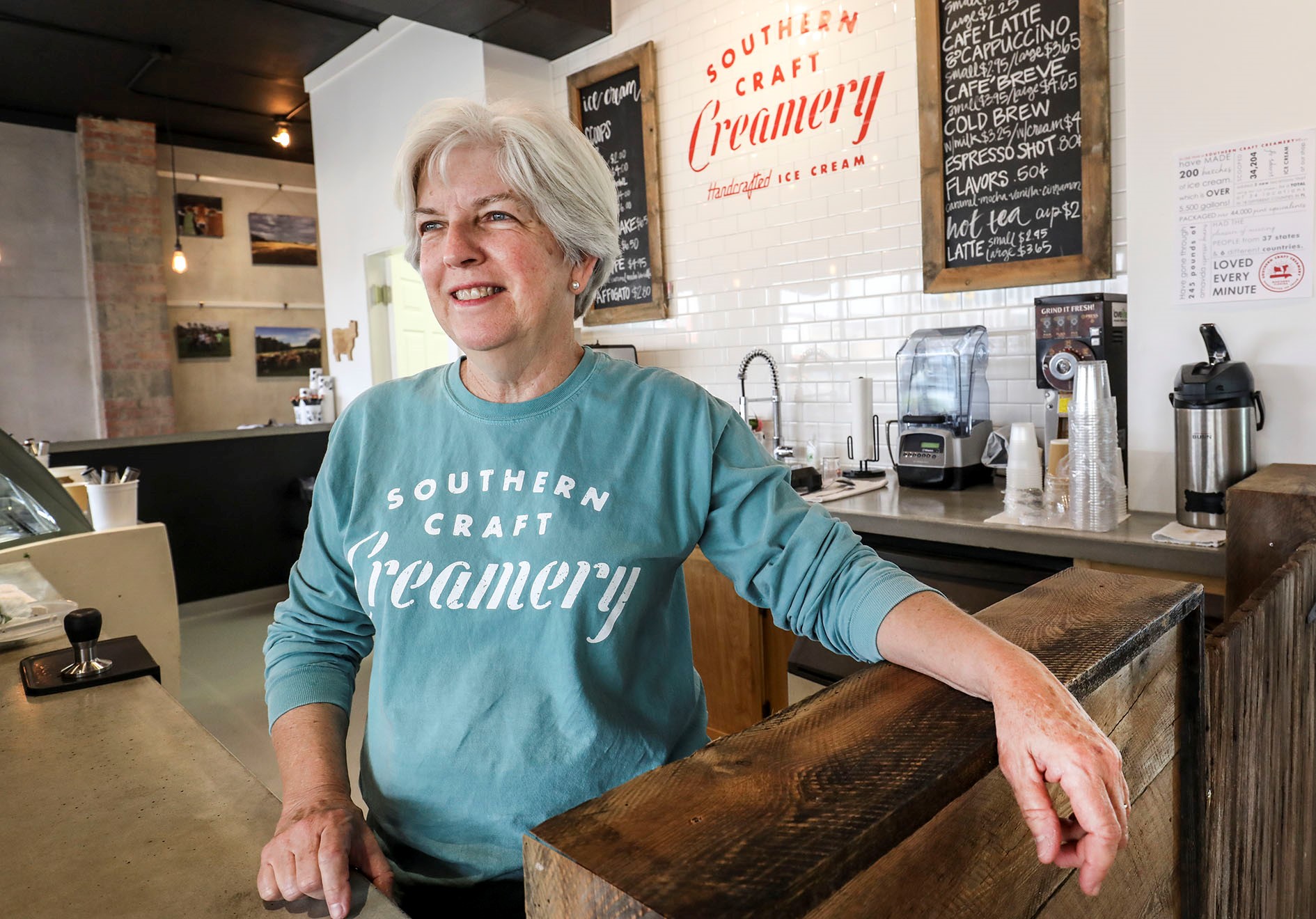 Luckily for visitors to Southern Craft Creamery's website, it doesn't stop there. "We wanted to create flavors," Eade noted. Thus, signature flavors include Tupelo Honey, Coconut Cream and Salted Dark Chocolate. And the list of seasonal flavors seemingly scratches every taste-bud itch, from Sweet Corn to Blackberry Buttermilk to the delectable Bourbon Butter Pecan.
The Eades rode out Michael in their downtown store. "At one point, I'm watching that wall," Cindy Eade said, pointing to the interior wall next to windows that were boarded up before the storm, "and it's buckling as the wind changes direction. I don't know how it held up."
Things were more dire on their dairy farm, which they opened in 1980. Michael claimed four cows, but the barns remained intact. "The morning after the storm, I wondered how anyone survived," she said. "Yet all our calves did."
Southern Craft Creamery became another rallying point, opening two days after the storm. Relief workers and search parties stopped by daily for a chance to relax. Within a week, the business had its Wifi up and running, luring more people.
It validated what the Eades felt when they first took their ice cream wholesale seven years ago.
"We've been in the dairy business since 1980," Dale Eade said. "And we've been in the ice cream wholesale business since 2012, and it's been, by far, our greatest business venture. We opened the retail shop in February because we wanted to spend time with consumers face to face. We wouldn't be able to compete if we weren't highly efficient."
Certainly, Hurricane Michael devastated much of the panhandle, leaving physical scars that remain evident and emotional wounds that will take long to heal.