We are highlighting El Dorado, Arkansas, this month in the Good Towns series. Spotlighting special towns across the country, Good Towns is about the character, the history, the people and the unique things that make a town a special place.
Richard Mason and his wife, Vertis, didn't mean to start a revitalization movement in El Dorado, Arkansas. They were just coming home.
"It's just one of those things. We just got involved deeper and deeper," he says, walking down East Elm Street, one of four streets that bend around the majestic Union County Courthouse in the heart of downtown El Dorado. During the week, the district brims with energy and the quirky charm one expects from a small Southern town, with restaurants, boutiques and antique stores.
On weekends, the square becomes the site for popular events like the Symphony on the Square; the award winning MusicFest El Dorado; and the unofficial Shortest Parade in the Country (a.k.a. the Krewe of Mary Lou), which drew a scant but lively crowd at its second-annual event last February.
But, downtown El Dorado wasn't always the pulse of the city, Richard explains. At one time, it was pretty much flat lining.
"It was dead. No, it was worse than dead. Just a bleak place," Richard recalls.
Richard was born and raised here in Union County before moving away to work for an oil and gas company as an exploration geologist. He scouted wellsites and oversaw drilling of new wells in the barren land of south Texas to the desert in Benghazi. After several years, he decided to form his own business, Gibraltar Energy Co., and literally struck it rich after discovering a plentiful natural gas field in Mississippi. Armed with financial security, he could set up his business anywhere in the world. He and Vertis decided to move back home to El Dorado.
What Richard remembered of downtown El Dorado as a kid in the '50s and '60s was a town reveling in prosperity. The city was one of the wealthiest in the state at the time with a peak population of close to 30,000. Downtown was a destination for those from neighboring tiny communities like Norphlet (Richard's hometown) and Smackover (Vertis').
"I remember sitting in the balcony of the Rialto Theater with Vertis the day before we got married, dreaming about the kind of life we would have together," he says.
But in 1975, when the Masons moved back to El Dorado, what they saw was a far cry from the bustling city scene of their childhood. Business had escaped downtown in search of strip malls on the outskirts of town. "I was looking for office space downtown, and it was like a ghost town. Only 15 percent occupancy."
Richard didn't care if his office was in an unappealing location. He just needed a place to set a few desks and a shelf for his collection of cut-and-polished geo stones. He decided to buy an old bank building on North Washington Avenue downtown. And since the property was so cheap, he kept buying up buildings in the district, including, for sentimental reasons, the 1929-era Rialto Theater.
Each year that followed, Richard and Vertis tackled another improvement project, from renovating building space to planting trees to placing vintage English phone booths on corners to serve as community book exchanges. His motivation? Making the area more appealing would lure more tenants, which, in turn, would increase the value of his properties.
Vertis became skilled at negotiating deals to get tenants in their buildings. It was also her idea to convert some of the space, including many of the second-floor offices and apartments, into luxury guest suites for visitors, a venture called the Union Square Guest Quarters. It remains the only downtown accommodations for guests – for now.
Through the years, the Masons have purchased and renovated about 17 buildings in the area, and planted at least 1,000 trees in the green space to add more curb appeal. Their hard work eventually paid off. In 2009, El Dorado was one of five communities in the nation to receive the Great American Main Street Award, a program of the National Main Street Center/National Trust for Historic Preservation, which recognizes communities that demonstrate exemplary achievement in the process of strengthening their downtowns and commercial districts.
Last year, the Masons recounted the revitalization process in a book, From a Dead Downtown to America's Best Downtown. In it, Richard recalls the moment he realized they had transformed downtown El Dorado: "A couple of years back, Vertis and I were two among several thousand people attending the Symphony on the Square when I looked at the courthouse lawn… 'Vertis; look!'. She looked and smiled at me. Children were playing around the monuments on the courthouse lawn. Yes, it was at that very moment that we realized downtown El Dorado was once again the center of our town."
It would be fine enough for locals if the city's progress remained in its downtown district. But to Richard's surprise, it was just the beginning.
Near Death
Richard Mason is an environmentalist at heart, an odd passion for an oil and gas guy who "grew up in the middle of an oil field and worked at a refinery all through college." But he also grew up hunting, fishing and trapping in the vast forests of Union County. He remembers how the saltwater waste from oil wells was dumped into creeks, killing fish and vegetation downstream. He assumed the crunch of crusted salt under his feet was "the natural order" of things in south Arkansas.
And, for a while at least, it was.
"The practice was in those days to just let the brine go down the creek. Until a group of well-to-do hunters and fishermen and sportsmen in north Louisiana sued the state of Arkansas," says Robert Reynolds, an El Dorado-based engineer and geologist who drills oil and gas wells for a living.
Reynolds "knows where the bodies are buried and why. That's what I do." And in the case of El Dorado, the bodies he'll point you to are hard-to-find tree stumps on desolate swatches of land along the county roads that lead into town. He says they're the best places to "see historical brine devastation and the natural re-vegetation." In other words, where the near-death of El Dorado has been strangely preserved.
More than a century ago, the rich alluvial soil here secured Union County's fate as a cotton-growing region. Then Dr. Samuel T. Busey, a physician and oil speculator, moved in and changed the direction of this small town. He had a hunch about the area and purchased a hotel and an oil well interest. On January 10, 1921, Busey hit pay dirt when his well erupted with a thick column of oil that reportedly soiled clothes hanging on wash lines a mile away.
Busey's success brought in oilmen from Louisiana and Texas, and turned the rural market center into an instant boomtown. Hotels and rooming houses overflowed into tent-covered cot spaces. Downtown El Dorado became a place where one could buy anything from shoes to automobiles to interests in drill tracts, as well as get his fortune told.
A second oil boom in Union County – this time in nearby Smackover – was confirmed in July 1922, and by 1925 nearly 3,500 wells were pumping 69 million barrels of oil in the county, the greatest rate in the world at the time, according to Ben Johnson, Professor of History at Southern Arkansas University, who published a history of the town for the El Dorado Chamber of Commerce. For the rest of the 20th century, Union County remained at the top of the state's per capita income. But the success was taking a grievous toll on the environment.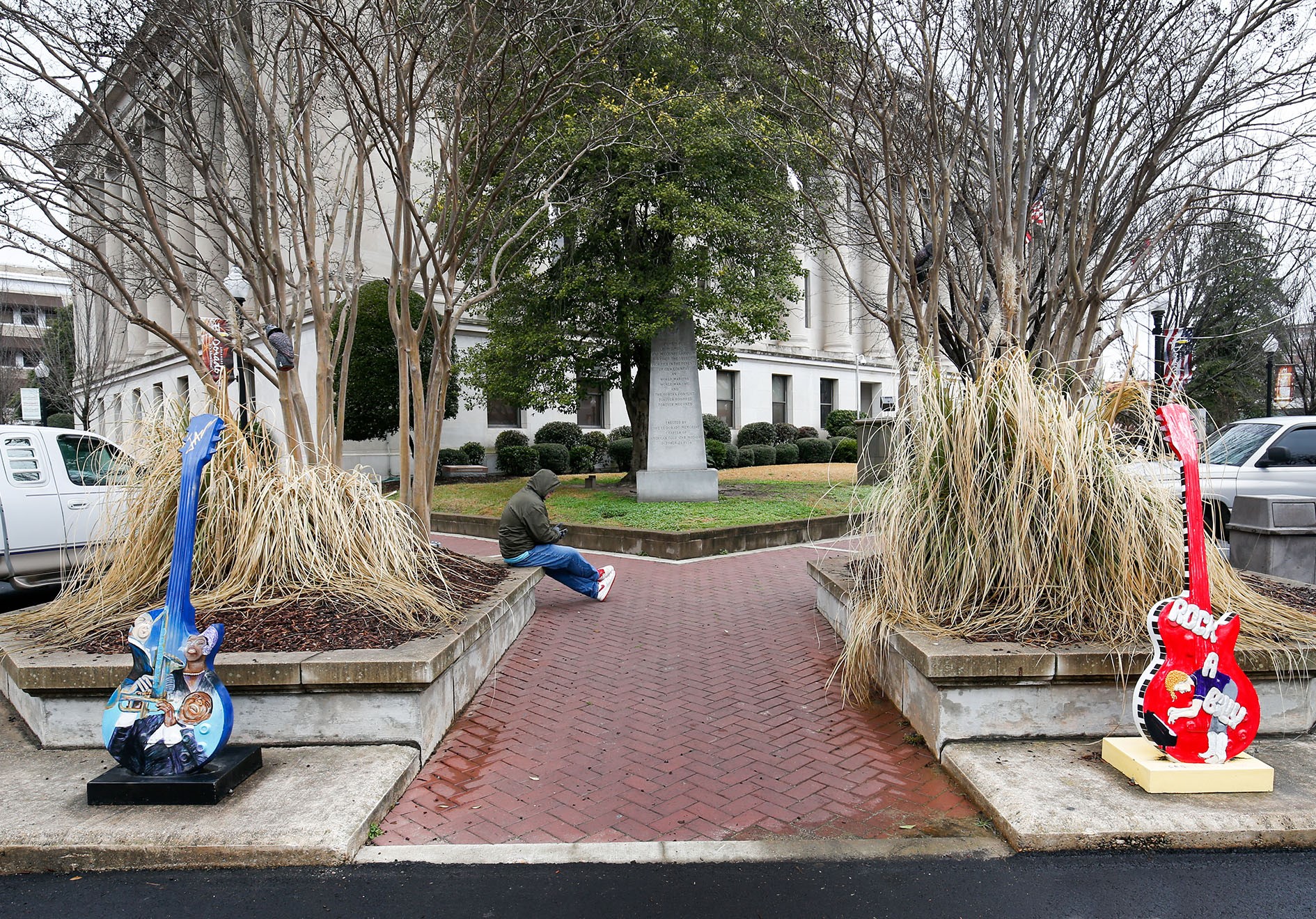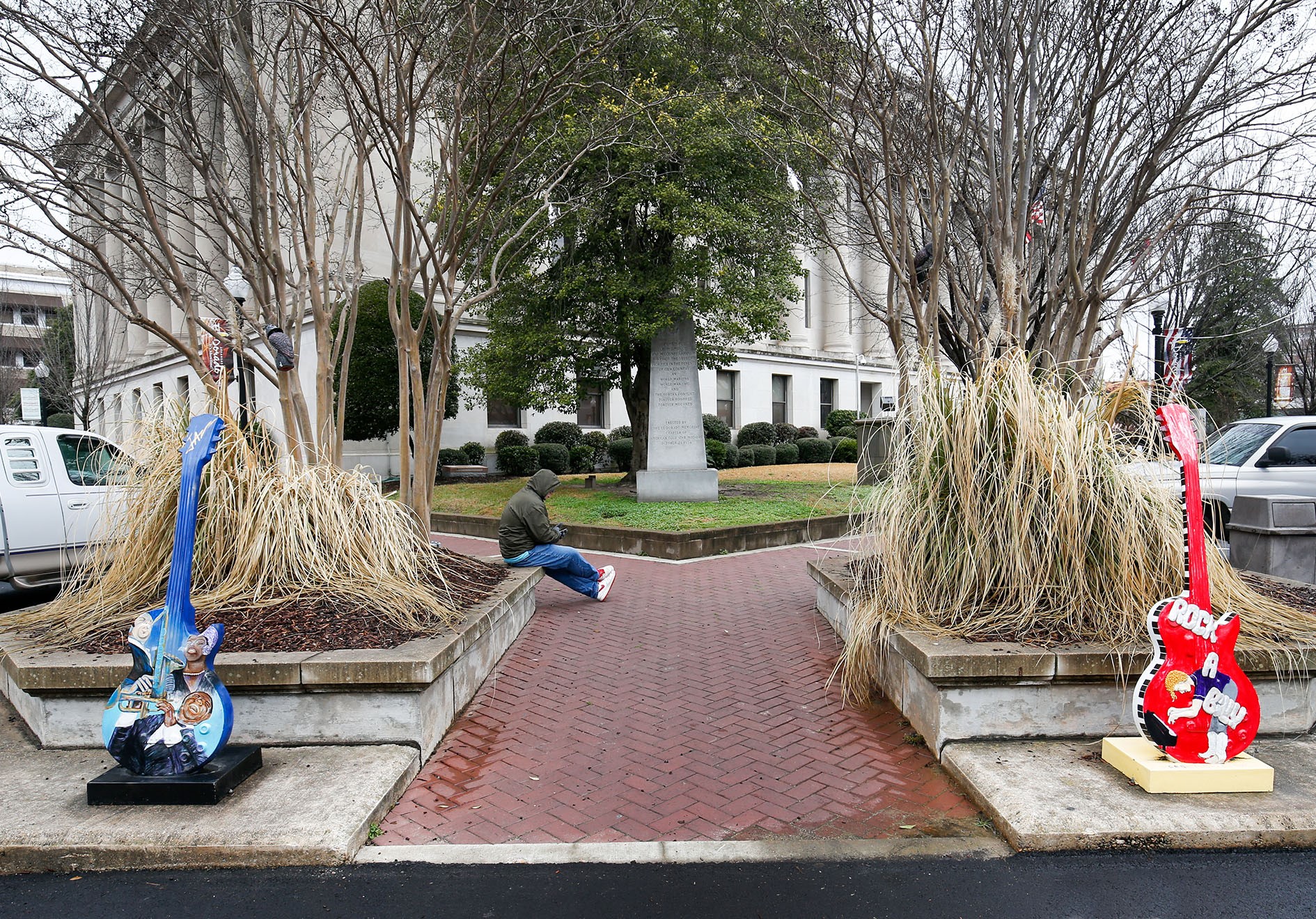 The saltwater that surfaced with the oil was dumped into nearby waterways, turning them into undrinkable bogs, choking out wildlife, and scorching nearby forests. Those who visited the area likened it to a moonscape.
Regulations to protect the environment didn't begin until the 1950s and gradually continued through the years. But a lot of the effort to restore the land was taken on by local residents and businesses. "There was a local interest in that. Just naturally curious people turning out to help restore the land," Reynolds says.
Those efforts included planting coastal, salt-tolerant grasses and trees, plants that naturally thirsted for saline-rich soil. This greened up the desolate spaces, gradually re-vegetating the so-called moonscapes. But the brine devastation is still apparent in some century-old tree stumps that have been perfectly preserved in salt.
"In some places, you can tell something weird has happened, something unnatural. But, it's about 97 percent re-vegetated now," Reynolds says. "We have been largely forgiven. Mother Nature has smiled on us."
A Second Chance
El Dorado's economic and environmental revitalization is even more remarkable when you consider how far the town had fallen into despair.
In the 1930s, with no effective state regulations, basic recovery practices were ignored and oil production dropped off considerably. But persistence was epidemic in El Dorado even then. An industrial movement brought manufacturing companies into the area adding hundreds of jobs, including a lighting manufacturer and a chicken processing plant, which became the largest employer in El Dorado. And while downtown district was slowly becoming a ghost town of sorts, the city's population – thanks to varied industries – continued to flourish through the rest of the 20th century.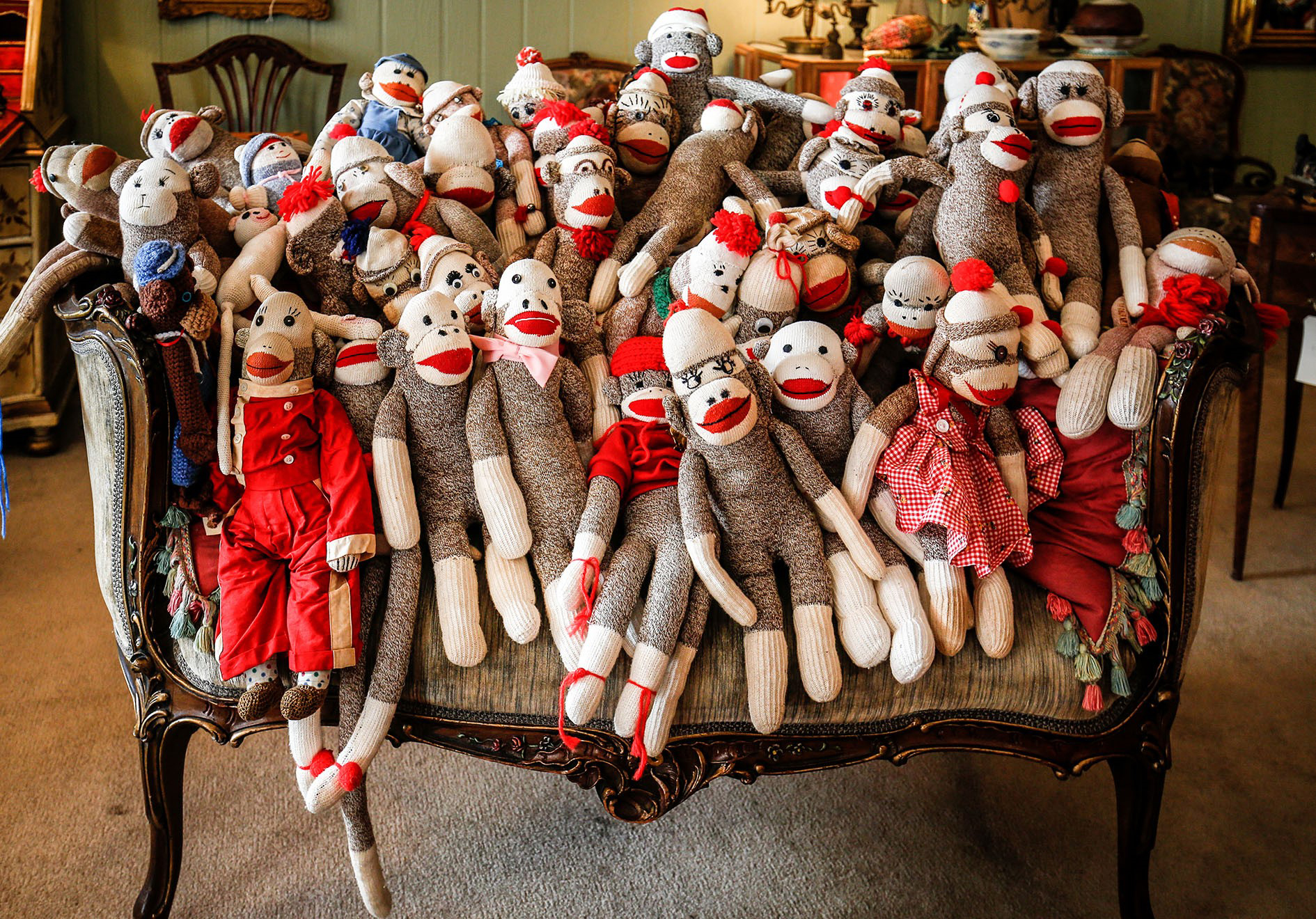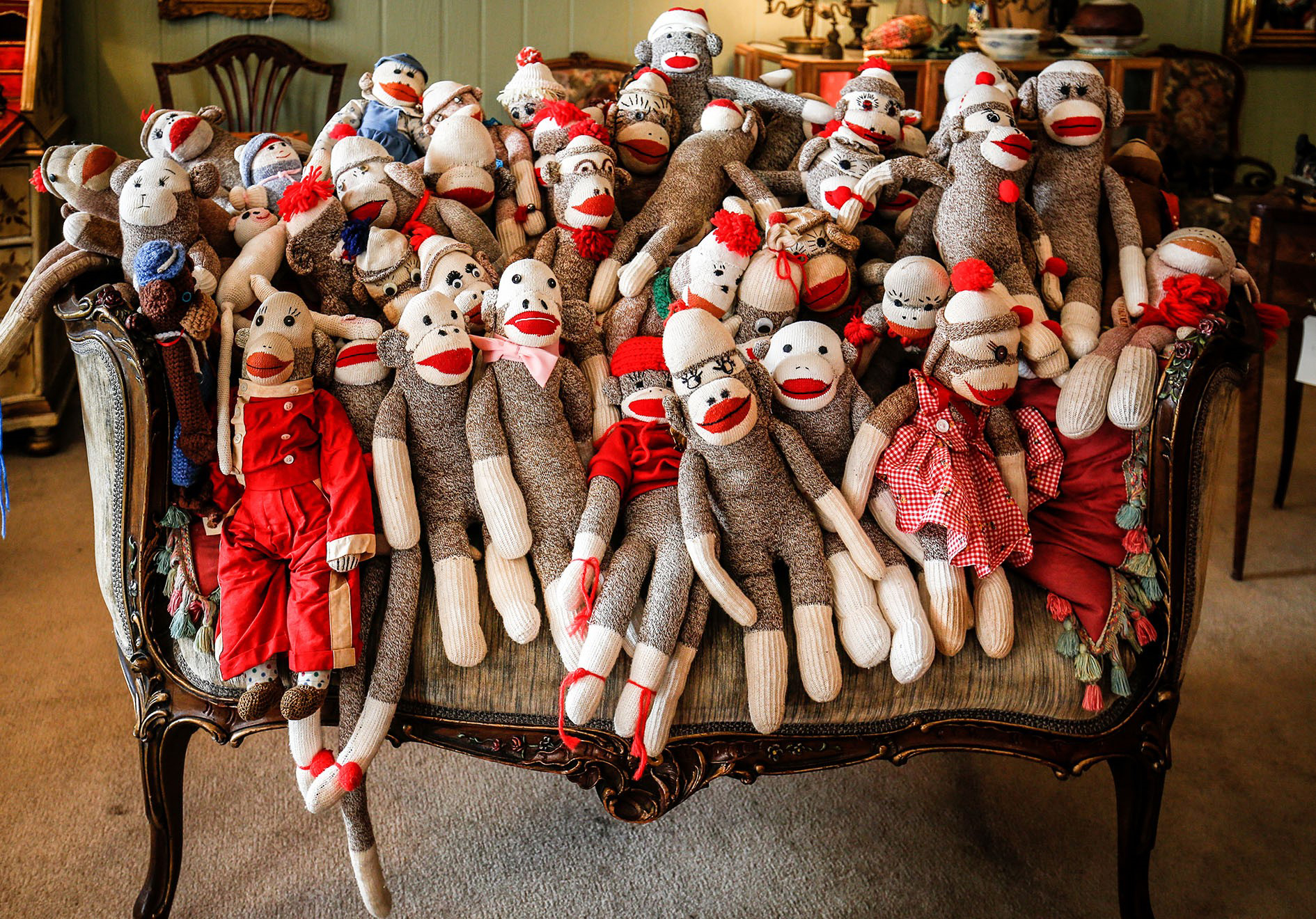 But time took its toll on manufacturing. In the calm before the 2008 housing market crash, factories began to shutter – including the chicken processing plant – and those left jobless fled to other parts of the state. El Dorado's population tanked by a third – to about 18,000 – and its per capita income slumped.
Still, not all ventures in town suffered. Two longtime, El Dorado-based companies – Murphy Oil Corporation and Murphy USA – are among the six current Fortune 500 companies headquartered in Arkansas. Murphy Oil focuses on oil exploration and production around the world, and its former subsidiary, Murphy USA, is now an independent retail company that operates gas stations at Walmart Inc. stores, another Arkansas-based Fortune 500 company.
Murphy Oil proved it was committed to El Dorado when nearly a dozen years ago, the corporation made a promise to the students here, which changed the mindset of the entire community.
The Promise
In 2006, a newspaper clipping was creating quite a buzz as it made its way around town and eventually – by way of oilman Robert Reynolds – into the hands of Claiborne Deming, then-CEO of Murphy Oil. It was an article about the Kalamazoo Promise, a pledge by a group of anonymous donors to pay up to 100 percent of tuition at any of Michigan's state colleges or universities for graduates of public high schools in Kalamazoo, Michigan.
Could a similar program be done in this small town? Claiborne thought it was worth looking into. The company was doing well and could afford making a generous offering. Besides, a scholarship program would provide benefits not only for the residents of El Dorado, but serve as an incentive to prospective employees. Claiborne crunched the numbers, then took the idea to his board of directors. Their support was unanimous.
On January 22, 2007, just three months after Robert handed Claiborne that newspaper clipping, the students of El Dorado High School were assembled and told that Murphy Oil had created the El Dorado Promise, a $50 million investment that provides scholarship money to El Dorado High School graduates to cover the cost of any accredited two- or four-year college or university in the country. (The maximum amount payable is equal to the highest tuition cost payable at any Arkansas public university, and is given on a sliding scale based on the number of years a student has attended an El Dorado public school.) The surprise announcement took down the house.
"I remember looking around and seeing students in tears. They were very emotional," recalls Becky Ward, a former counselor at the school. "It was life-changing, really. It was just so unexpected and so much bigger than anyone could have imagined."
"It's basically a small-town story when you think about it," says Sylvia Thompson, executive director of the El Dorado Promise. But it had a big impact on El Dorado. For one thing, it created a college-going culture among students. Eighty-five percent of Promise Scholars who graduated in May 2017 were enrolled in college last fall, compared to 60 percent before the program was introduced.
In the 11 years since the Promise launched, the program has sent 2,200 El Dorado High School graduates to 138 different colleges and universities in 31 states. From there, the students have become medical professionals, lawyers, teachers, and accountants. And some have even returned to El Dorado to give back to their community.
Kelsey Smith used the Promise scholarship to attend the University of Arkansas in Fayetteville and the University of Central Arkansas in Conway. She is currently teaching Kindergarten at Hugh Goodwin Elementary in El Dorado, the same school she attended as a kid.
Gregory Crew combined his Promise money with other scholarships he had earned and attended Missouri State University without having to take out any school loans. He now works as a Tutor Coordinator in the Test and Learning Center at South Arkansas Community College in El Dorado.
The Promise became the impetus behind the city's passing of the first millage increase since Richard Nixon was president to fund a new state-of-the-art high school. The city also passed an economic development sales tax, which funded the addition of a Conference Center to South Arkansas Community College.
Claiborne was also the driving force behind the creation of the El Dorado Education Foundation, a $1.6 million endowment fund established to improve the quality of teaching and learning in El Dorado public schools. Through a partnership with the El Dorado School District, the Foundation has established Chairs in math, science, literacy and foreign language.
Providing programs to improve education in El Dorado is a logical outreach for Murphy Oil, Claiborne says, because "education is the one thing you can provide people that can permanently change their lives."
Eleven years ago, the El Dorado Promise was established with a goal of bringing renewed economic development to the community, revitalizing the school district, improving enrollment numbers, and increasing college attendance rates. "It's exciting," Sylvia says, "because the fruition of each of those things has been seen."
Going MAD
Five years ago, the quality of life in El Dorado had improved significantly, but the population remained stagnant. Richard Mason, the unintentional revitalizer of the downtown district, knew that if the city could lure more residents and visitors, it would be a tremendous boost to the local economy. He pulled together local business leaders, including Claiborne Deming, and founded the group Fifty for the Future with the goal of reversing the city's population decline.
The organization, along with the City of El Dorado, hired Seattle-based destination expert Roger Brooks to reinvent the small town. His plan set the community in an unexpected direction. Using the award winning downtown district as the plan's foundation, Roger suggested rebranding El Dorado as the Festival City of the South.
What happened next was MAD, specifically the formation of the Murphy Arts District, a $100 million arts and entertainment complex aimed at making El Dorado a cultural mecca. The district fell under the umbrella of a newly formed nonprofit called El Dorado Festival & Events Inc.
The nonprofit tapped former El Dorado resident Austin Barrow to serve as president and COO of MAD. Barrow, a Master of Fine Arts, had performed on stage and screen in Los Angeles and Chicago, and was initially skeptical about El Dorado being an entertainment destination. "I pretty much told them they were all crazy," he says. But after seeing the board's commitment to the project and the tremendous support of local business leaders, "It just made sense to come home and do it."
The board also lured Terry Stewart, former president of Marvel Comics and the Rock and Roll Hall of Fame, out of retirement to serve as MAD's Chairman of the Board and CEO.
"When I was offered this opportunity, I saw it as a chance to do something around arts and entertainment – which I love – and make a difference in a fashion I couldn't do otherwise," Stewart says. "That's been very transformative for me."
The first phase of Murphy Arts District was opened last fall in conjunction with MusicFest El Dorado. The kickoff included concerts from a variety of bands including ZZ Top, Brad Paisley, Ludacris, Train, and the Migos. Performance venues include an 8,000-person capacity outdoor amphitheater, a 2,000-seat indoor music hall, and Griffin Restaurant, a farm-to-table eatery with an impressive wine list that serves up free live music every Thursday evening. This spring, the district will add the state's largest outdoor children's playscape, which will be free and open to the public daily.
The second phase includes a 10,000-square-foot art gallery with traveling exhibits, art classes and events, as well as the renovation of the historic Rialto Theater, which will be used for musical acts, plays, film festivals, and performances by the South Arkansas Symphony.
MAD hopes to entice tourists from larger cities like Little Rock, Memphis, New Orleans, and beyond. Richard has tremendous faith in the plan. "It's going to change the town like nothing has since the oil boom."
Barrow agrees. "A lot of tiny towns are slowly withering away. But El Dorado and its people have persistence and determination. MAD is another example of that," he says. "I knew it would work. I knew the board and the city would make sure of it."