We're highlighting the special city of Covington, Louisiana, as our newest feature in the Good Towns series. Spotlighting special towns across the country, Good Towns is about the character, the history, the people, the unique things that make a town a special place. We hope you enjoy this story about Covington.
When one goes to Southern Louisiana, it is helpful to know the local lingo. Tchefuncte, Bogue Falaya, Abita, Jahncke (That's Chuh-funk-tuh. Bo-guh-Fa-lie-uh. A-bee-tuh. Jayn-kee, if you're still learning): tongue twisters to outsiders that soon become commonplace evidence of familiarity. Covington bids those visiting from near or far to stick around, spend some time alongside the bayou, and become an insider—perfecting the vernacular is simply a lagniappe.
Even with a wide variance of settlers and passers-through—from the founding Englishmen, to visitors from the Crescent City across the Causeway, to Katrina transplants, to curious tourists—Covington has maintained an exceptional sense of self.
Covington's uniqueness and quiet grace have allowed for a thriving, artistic, and generous community, and it's no surprise. There is color and texture in the town that have been earned by more than 200 years of people and personalities.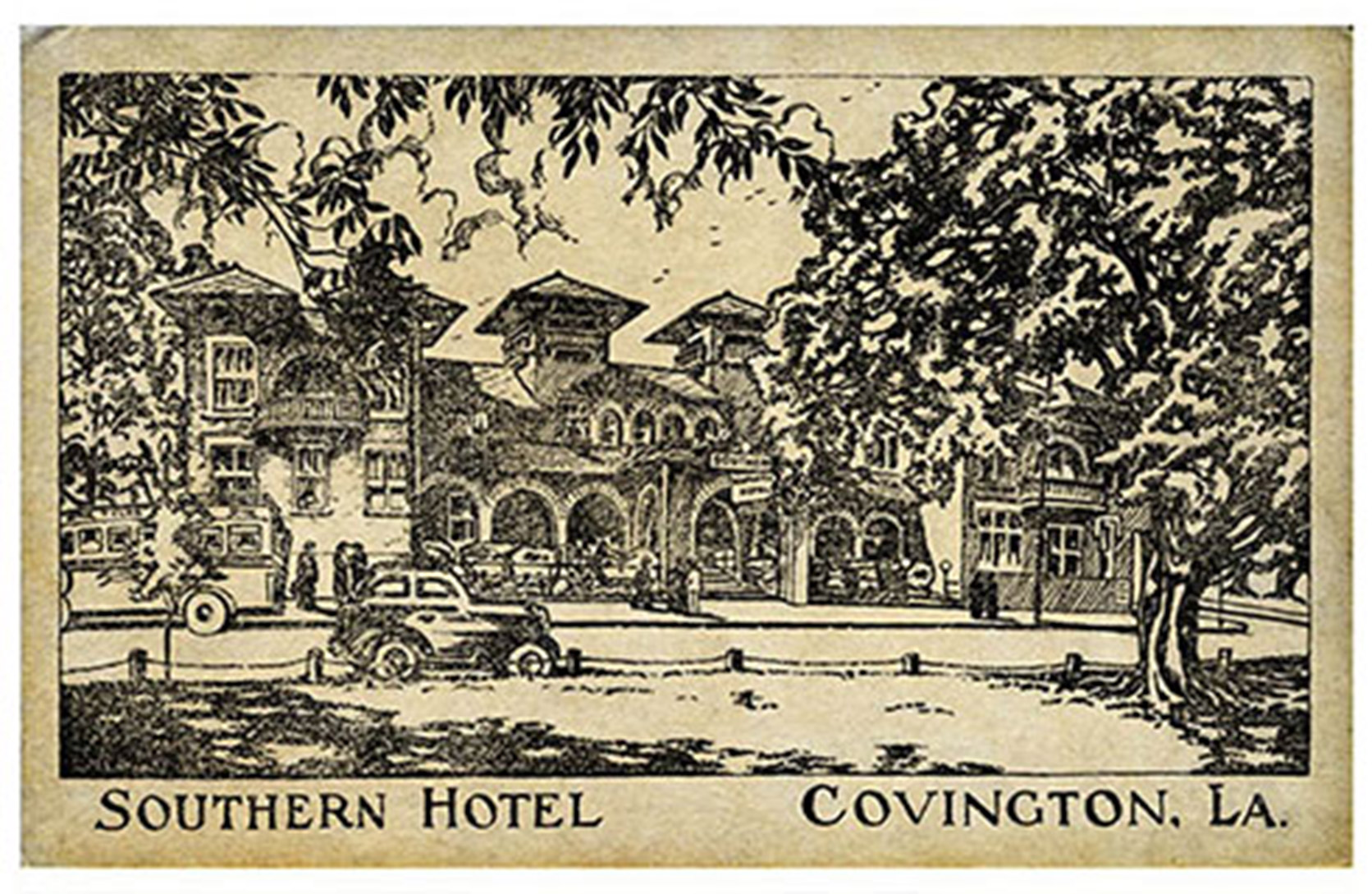 A Hostess' History
Near the time when Covington was praised and renowned for its fresh air and healthful environment, the restorative resort town welcomed the Southern Hotel in 1907 as a way to further pamper this quaint town's multitude of visitors. When the hotel opened, it was an embodiment of grandeur— electric lights that twinkled within the windows, running hot water, fine china and table linens, grand balls, and even exotic animals roaming the lobby. It must certainly have been a site to see in its stateliness, hosting guests for more than 50 years. 
But there would come a time when those lights and fine china would not glisten, as the hotel fell upon challenging times and served as a shell in which various public and private organizations took residence. No longer the capstone of luxury in the town, a piece of Covington's heart was only remembered in glory as it stood as a grand façade.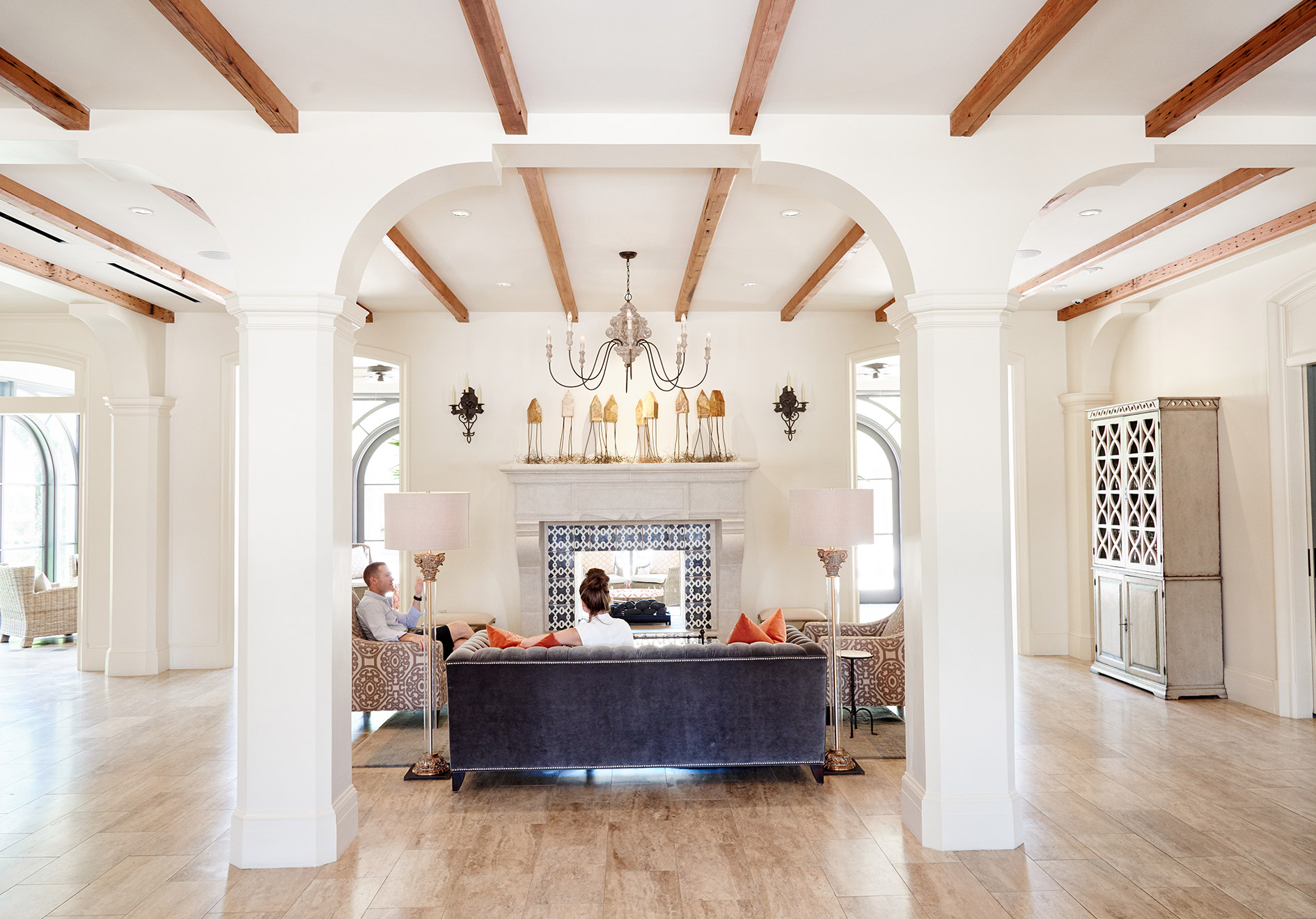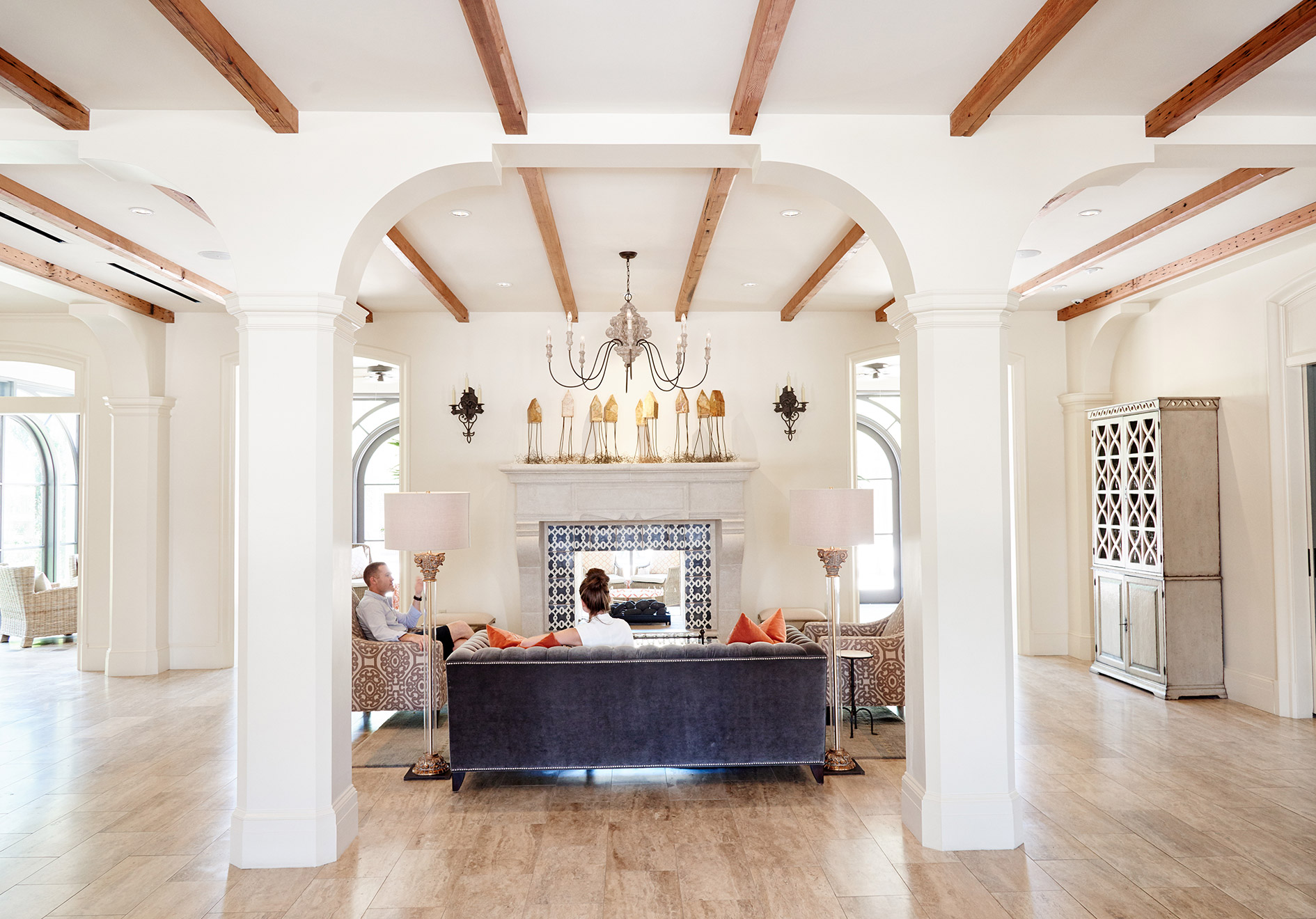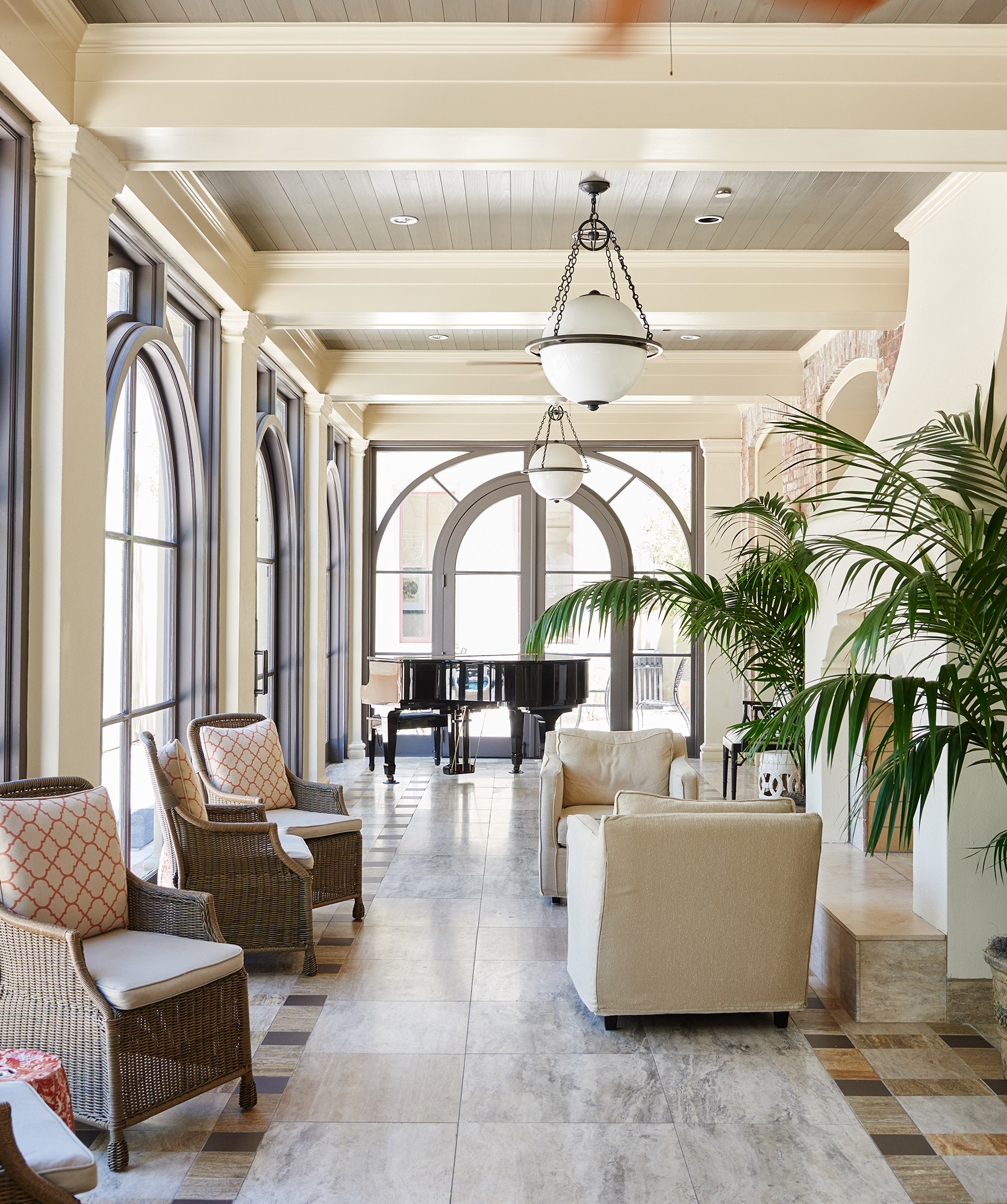 But when Lisa Condrey—an attorney who has been restoring historic properties since she was 21, bought the hotel in 2011, much hope was found in the plans for its renovation. "Covington needed something like this, and it really tipped the scales on our small town. Covington was wonderful already, but the hotel has allowed us to reach into our full potential." 
Hospitality and history both run deep with Lisa, and she worked to restore Covington's long-standing penchant for being a hostess. The hotel now accommodates guests from all over the world. The interiors are clean and bright with bold punches of personality; each piece of furniture is thoughtfully chosen and artwork wrought by the hands of a Covington local. From the inspired seafood dishes served by Chef Jeffrey Hansell at Oxlot 9—the name inspired by the original architecture of the town which included squares called ox lots in which oxen and carts were parked—to the historical murals framed within a blanket of sage-green walls in the Cypress Bar, the hotel appreciates it's history and presents those old, good bones with a modern skin.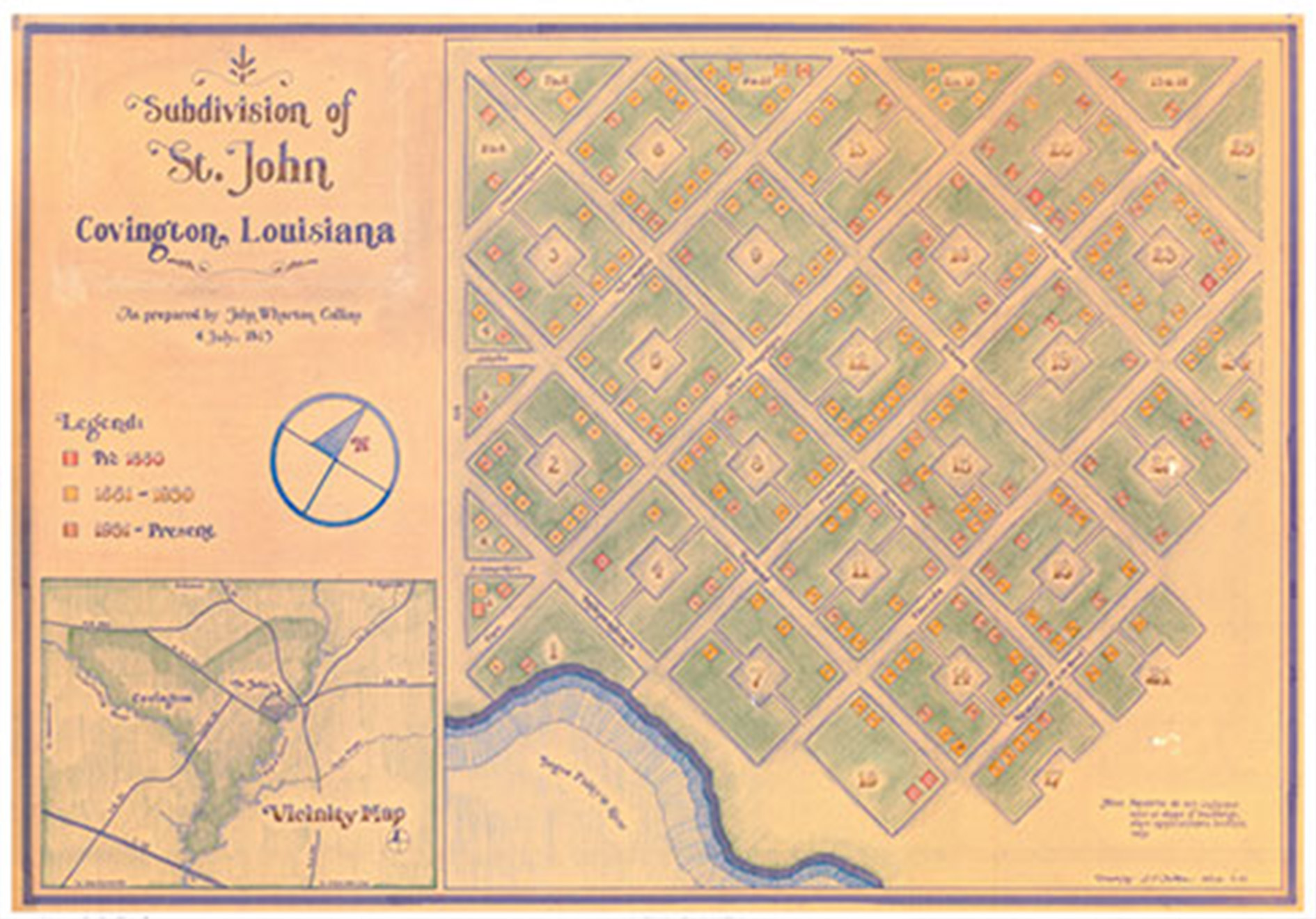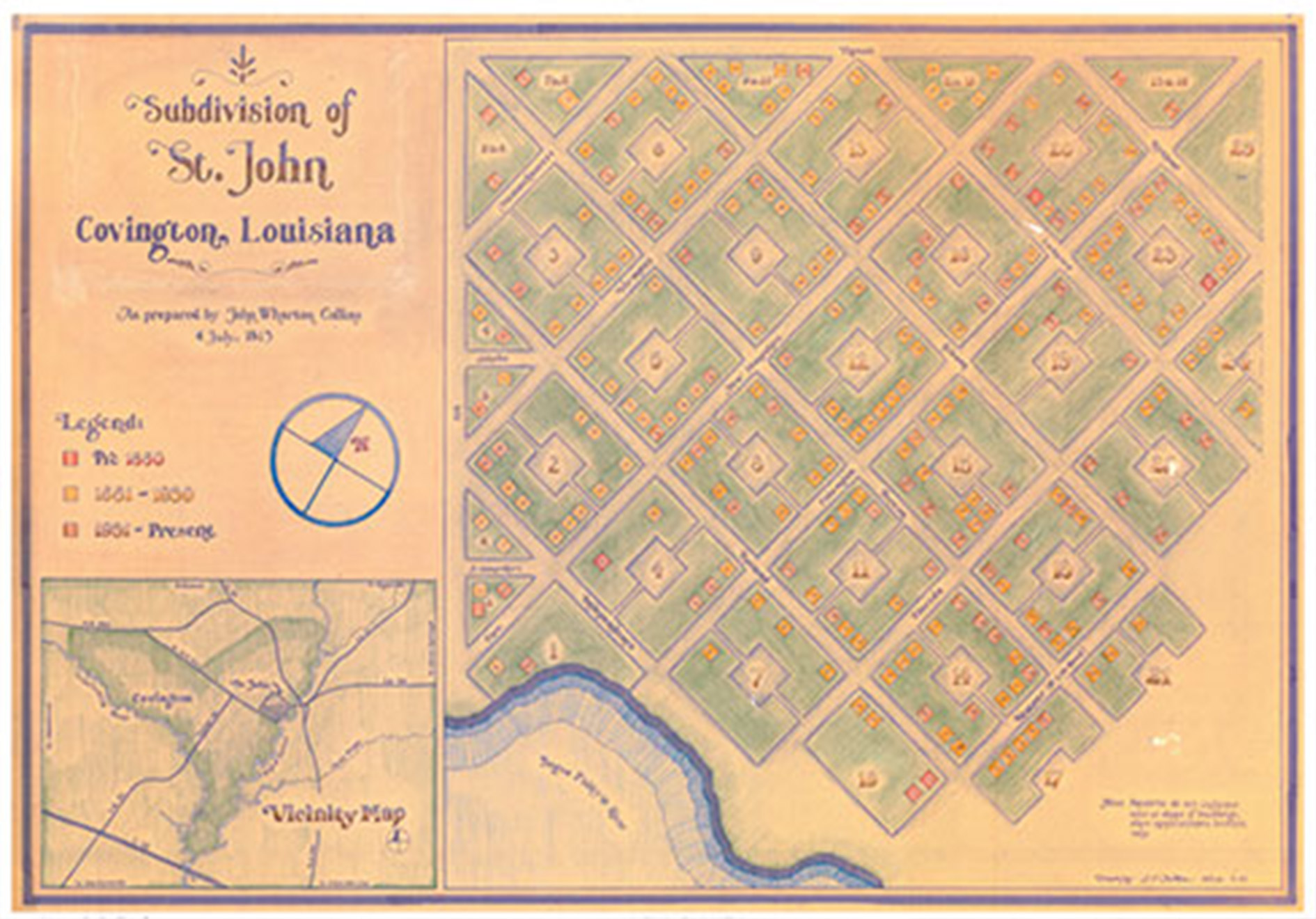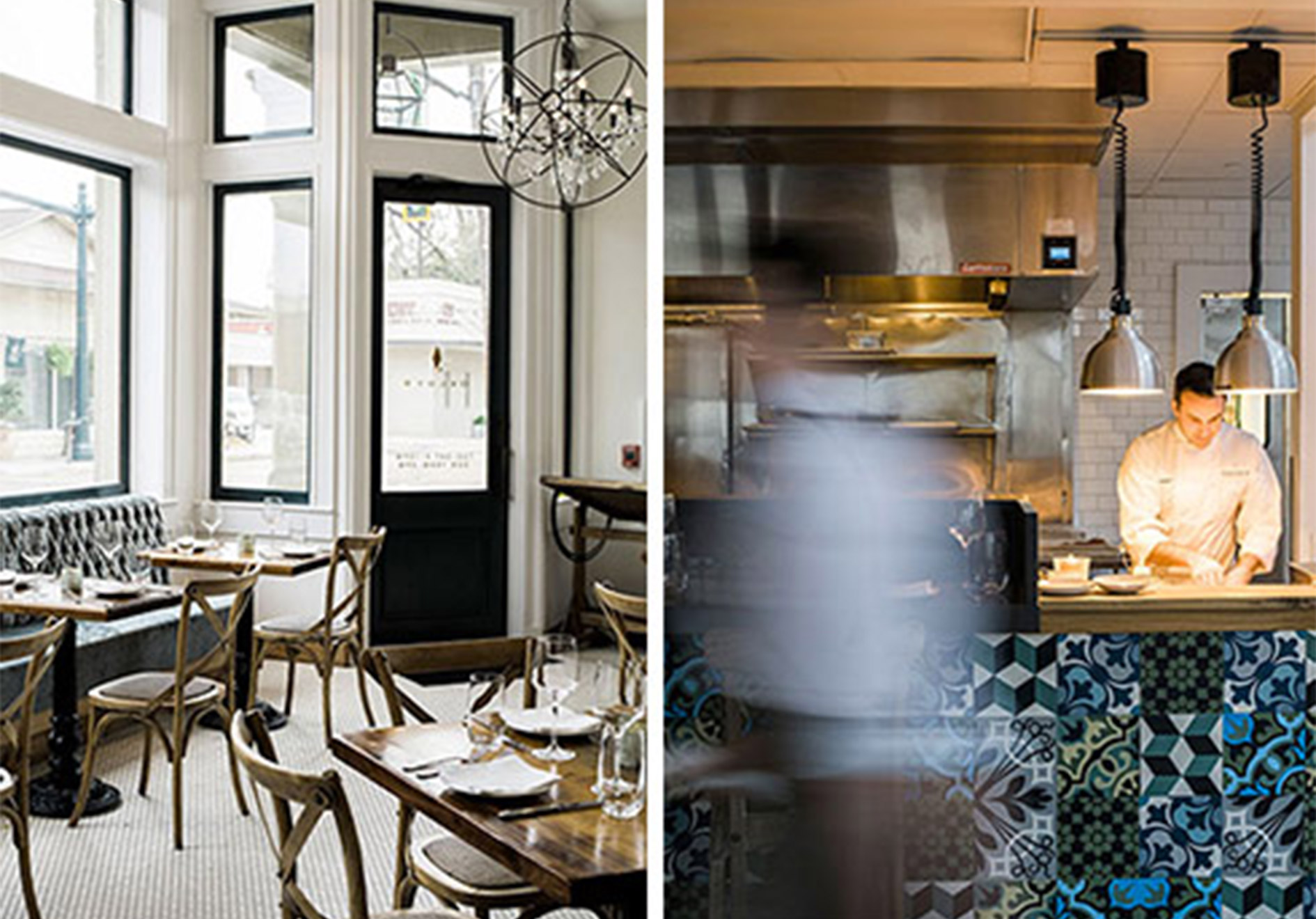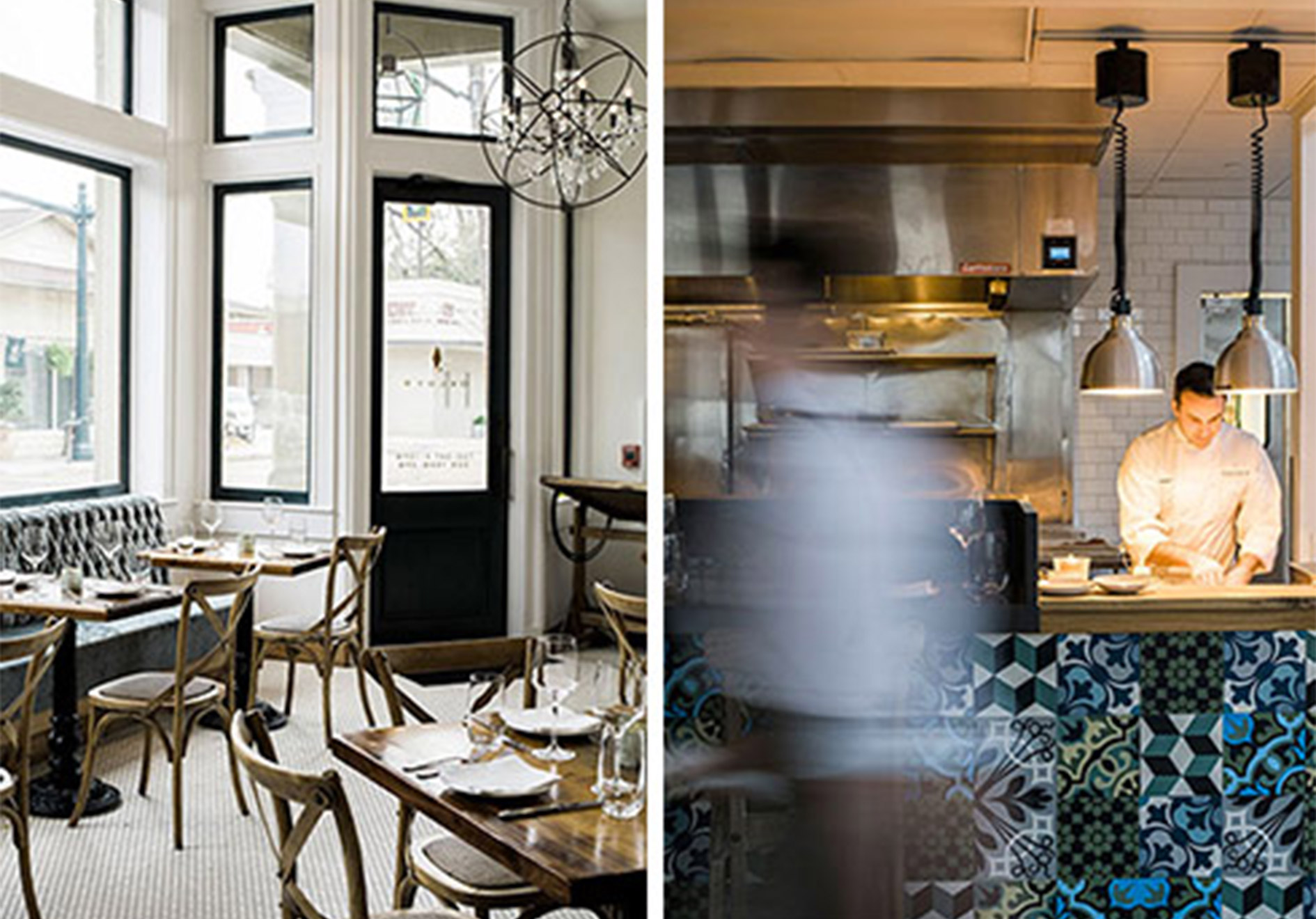 A Simple Look at History, A Fresh Vision for the Future
When the Southern Hotel glittered its electric lights for the first time, it was the "new kid on the block" to H.J. Smith and Sons, founded 139 years ago. A general store in the truest sense of the word, this hardware store, lumber yard, and museum provides practically any item one could need, want, or imagine. 
Step up onto the long, lazy front porch, and one is instantly transported back in time. From this vantage point, it's not hard to picture that the Vespas and Volvos parallel parked along the curb are oxen with wagons filled with loads of Mississippi cotton for barter. 
Inside the store and the adjacent museum (which was once the original store), fans whir overhead and mix the musty air that's breezed in and out of this shop for 139 years. Each creak in the board was earned by the footfall of a loyal customer or an intrigued passerby. In the store and the museum, you'll find the basics. Screwdrivers, hammers, spray paint, and buckets. Light bulbs, brass knuckles, a swamp monster holding a rack of furs. A stagecoach, swords, a cast-iron coffin, and a skeleton. Maybe this isn't just an everyday general store?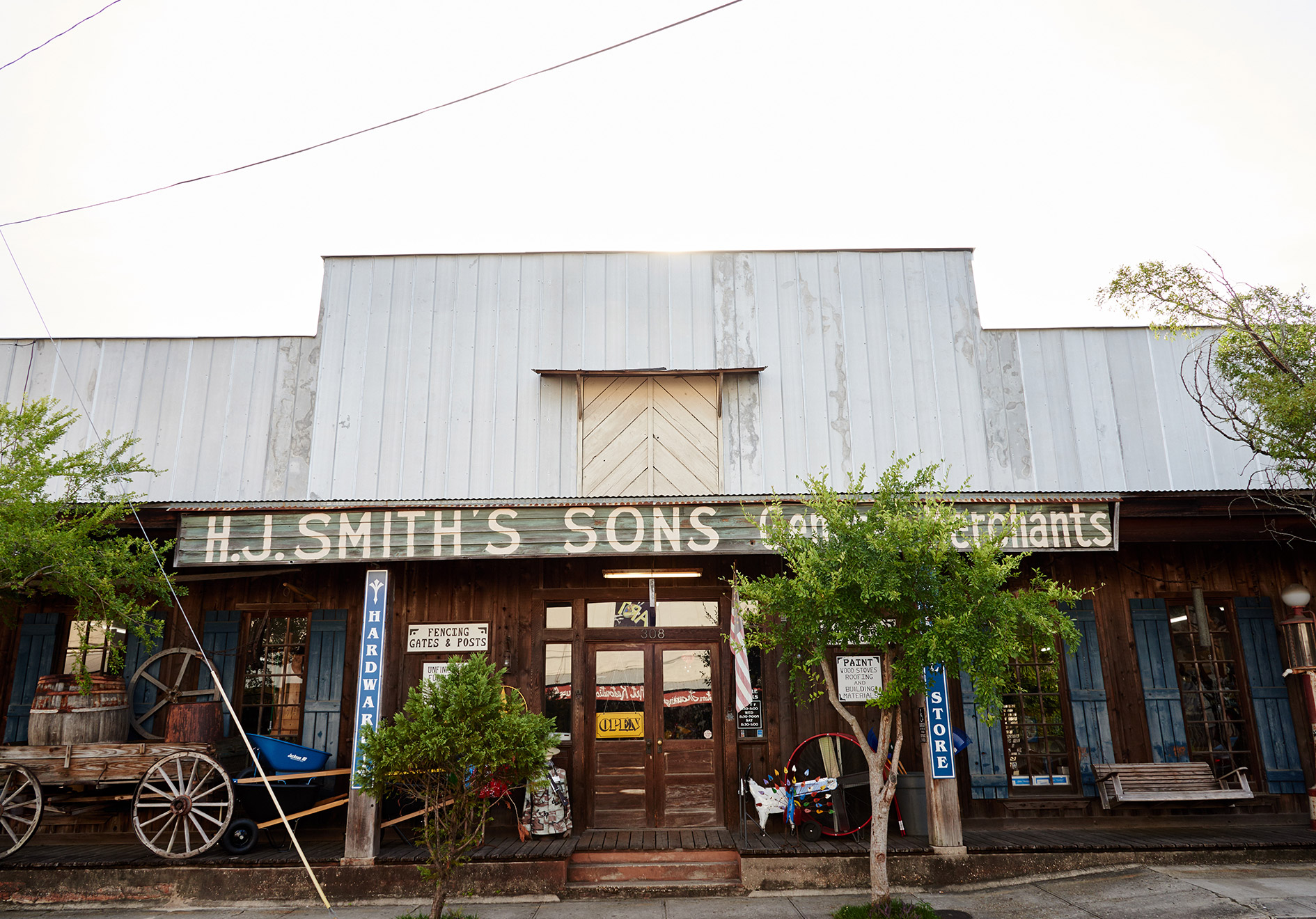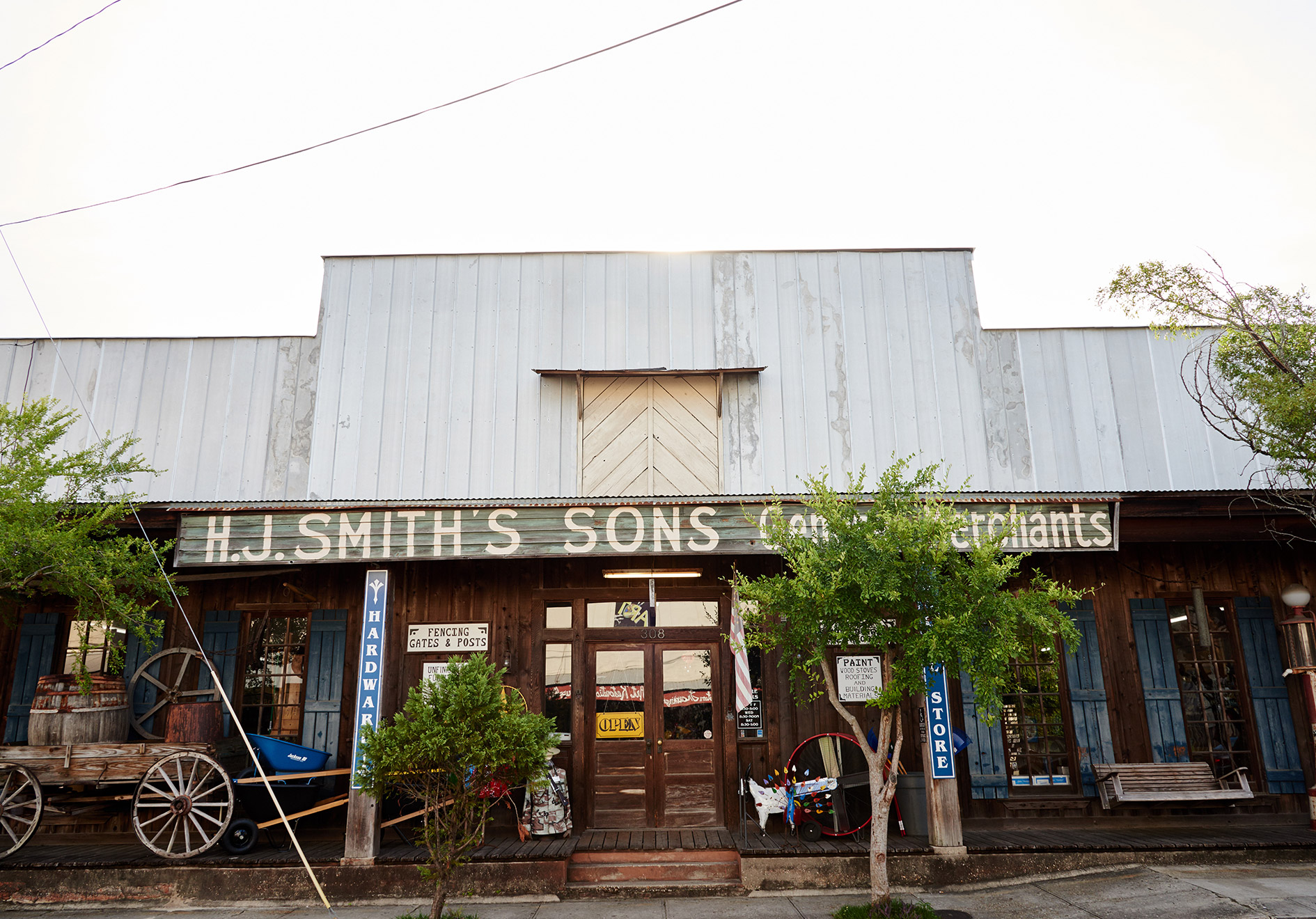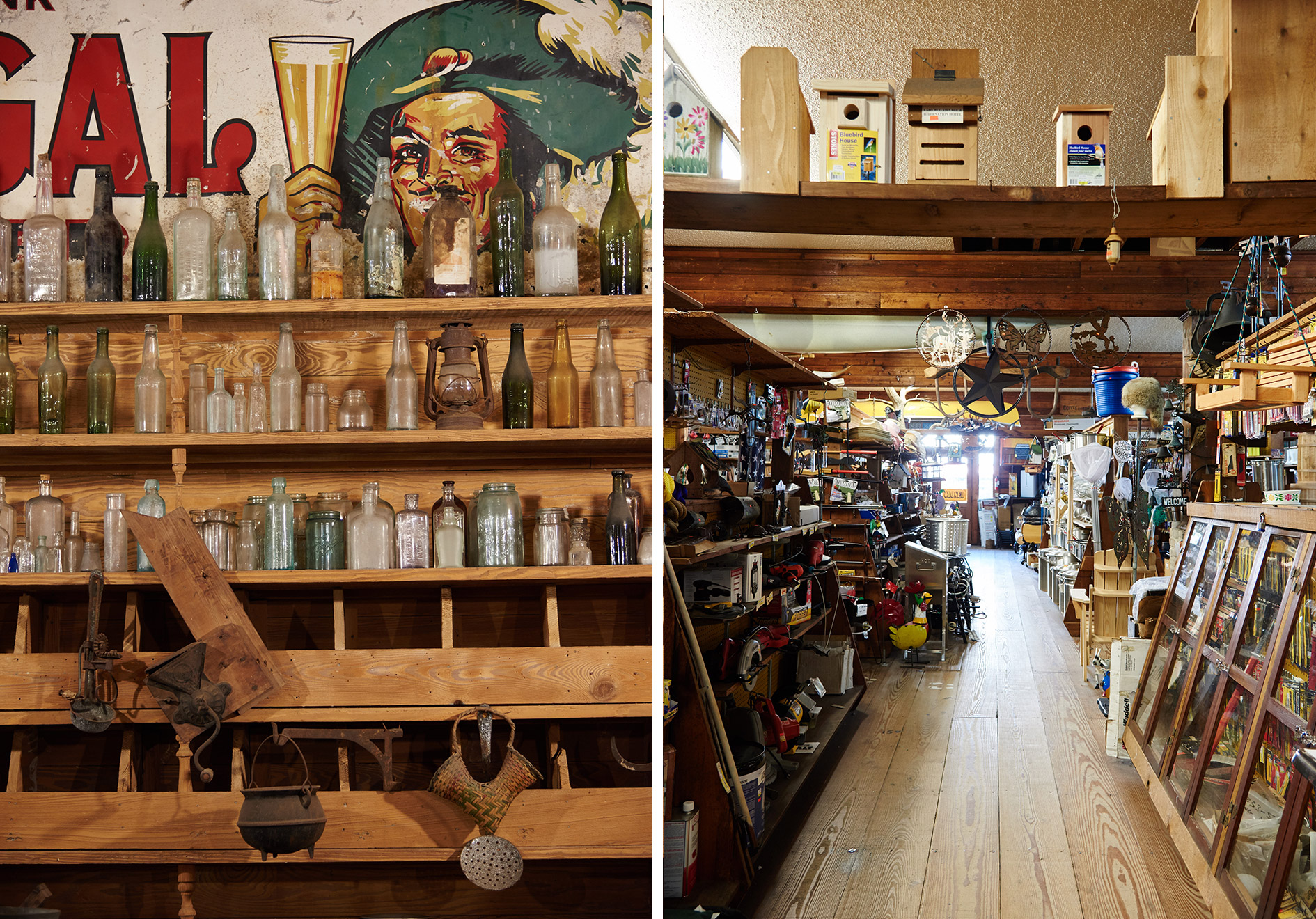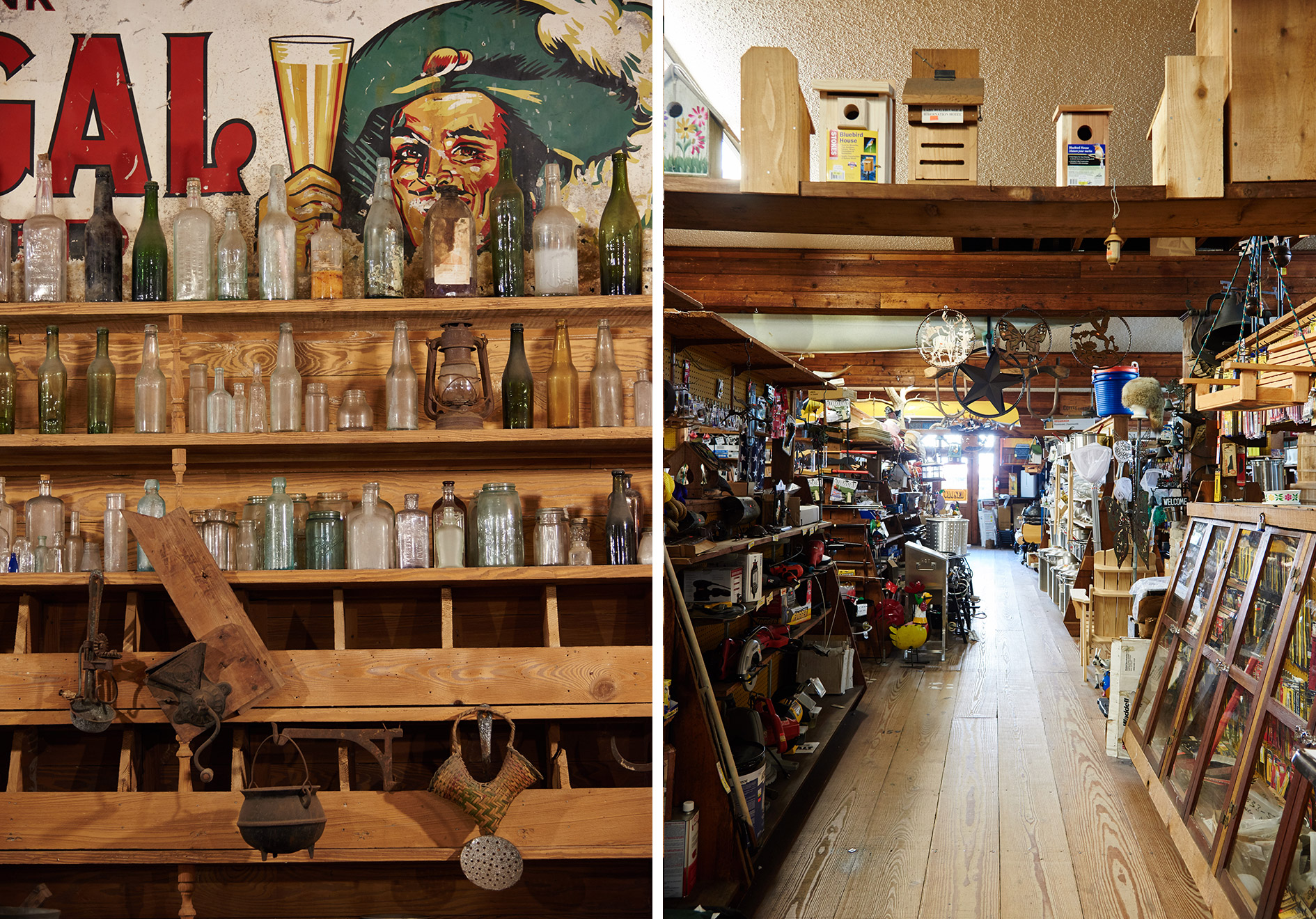 H.J. Smith was the owner of the store, and current owner, Larry Smith, is one of the "sons," a great-grandson to be exact. There's a lot of H.J. still in the store, from the values of the business, to the insistence on great customer service, and even as far as the actual contents of the store. H.J. systemically never threw anything away, thus the assemblage of miscellany in the store and museum, which has been supplemented by locals with their own nostalgic heirlooms, trinkets, and talismans.  
Larry reminisces about growing up in the store, which hasn't changed all that much since his great grandfather founded it. The town had one of the first radios, and around it, children and adults alike huddled to hear the great Babe Ruth at bat. Covington locals still congregate here to chat about local politics, town news, or to talk sports. You'll find families sitting on the shady porch swing during town events and festivals, taking in the scene. H.J. Smith and Sons has been welcoming it's own and those from afar for years. 
"We're doing business the way we always did." There's no computer, and the focus is truly on service. Old traditions remain strong at H.J. Smith and Sons; there are no computers, all work is done by hand, and the store still closes at noon on Wednesday, just like it always has. 
"Before the government did everything for us, the town used to have to take care of itself. Holes in the streets and upkeep of the bridges fell upon the residents, and Wednesdays were town workdays. So naturally, I've continued the tradition by closing on Wednesdays at noon," says Larry, though he grins when he admits he's not out fixing potholes. 
The people of Covington together have mastered preserving their rich traditions. In fact, just down the road, you'll find a local spot that harkens back to its English roots. 
When many people think of Louisiana, they think of the French settlements. Tim Lantrip has long been aware of the Northshore's English ancestry, and he was raised drinking traditional English tea with his grandmother. Inspired by that personal history, Tim and his wife opened the English Tea Room. 
The Union Jack flies from the porch of the bungalow-style cottage in downtown Covington, and a vintage red phone booth takes residence outside as naturally as it would on the streets of London. Inside the English Tea Room, a collection of vintage and new china is perched on open shelves and in cupboards—teacups and saucers, beautiful pots, and silver spoons, though none breathe a stuffy air of formality while standing among cardboard cutouts of Downton Abbey characters and Alice in Wonderland murals. The carefree whimsy of the tradition is not lost on Tim, as he is an aficionado of the tea ritual performed in the United Kingdom in palatial to perfectly pedestrian settings for ages.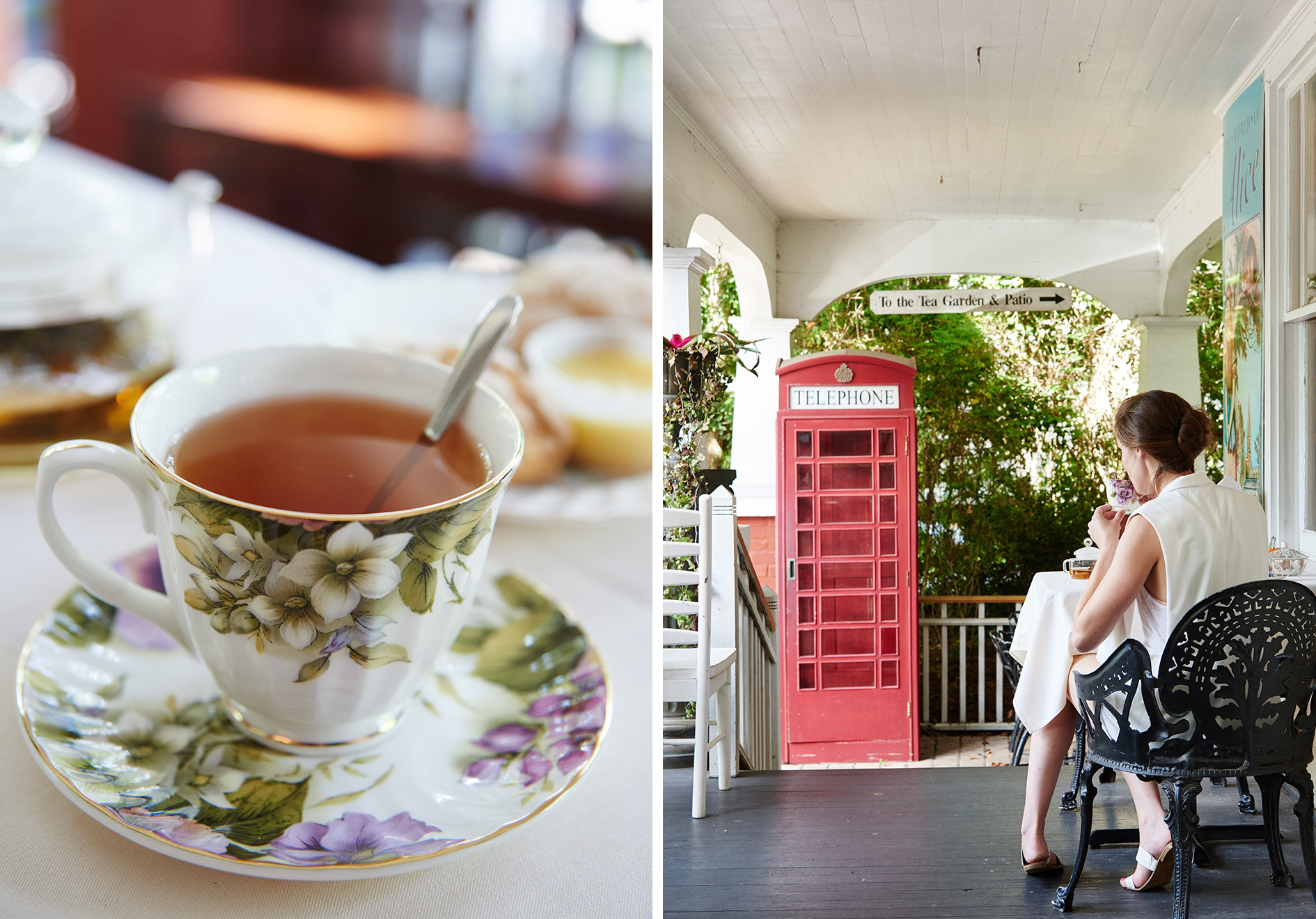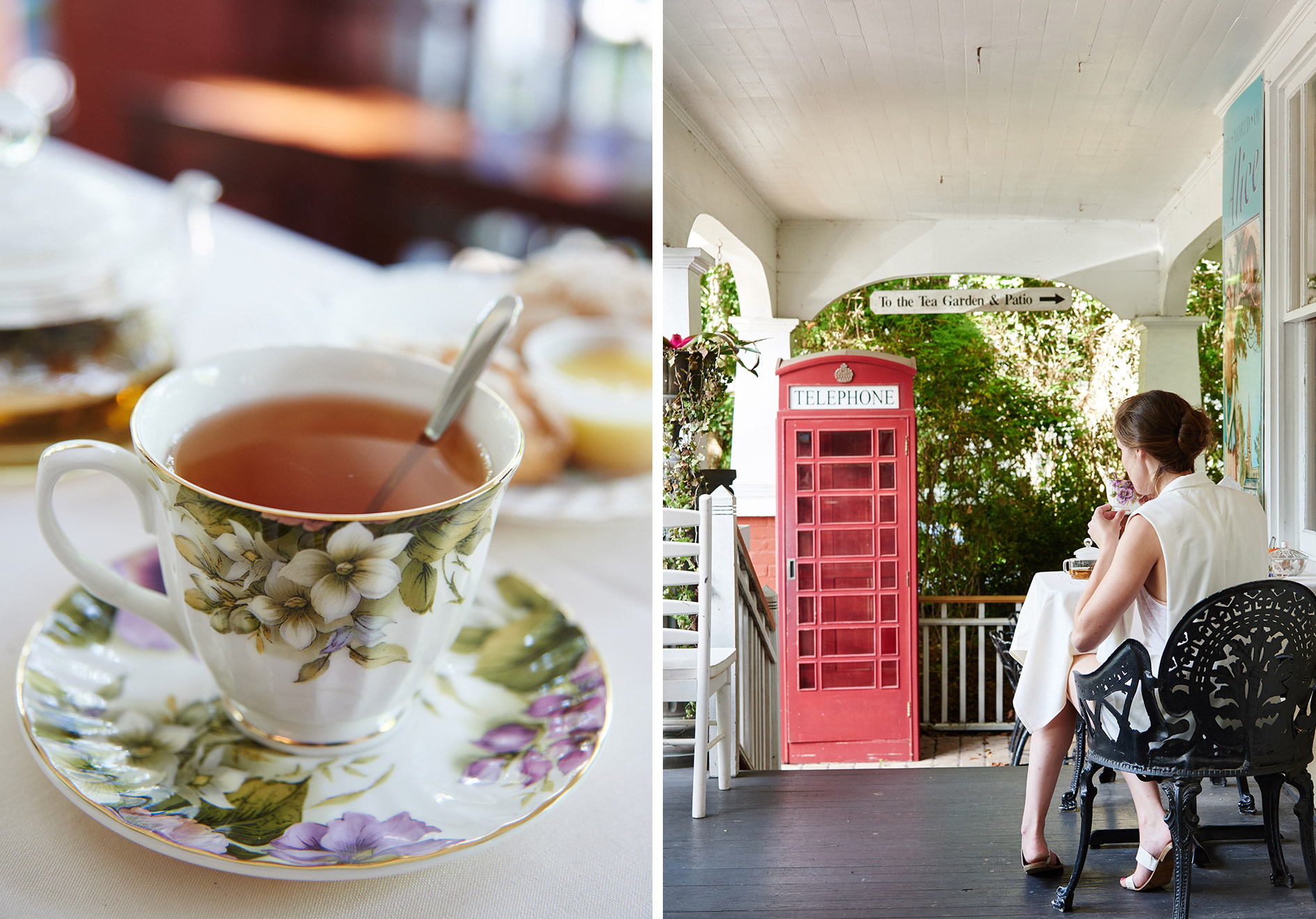 "We don't do fast food here," says Tim. He believes in the pause in the day provided by the tea tradition, and he's acquired quite a company of tea-drinkers and scone-nibblers who would agree with his ideology of slow living.
And while so much of Covington quietly reflects upon the slower pace and simpler times in its history, there is an interesting balance in the past, the present, and the future found in Covington. Perhaps it's the simplicity of the past that encourages a path to the future.
Just down the street from H.J. Smith and Sons, a business that has remained generally unchanged in 139 years, Chris Cretin and his business partner Corey Cleland are creating a new community based upon a fresh, simple philosophy on fundamental health. Their juice, smoothie, and healthful food store, Wildcrafter, is new to the downtown Covington scene, and their delicious, vibrant products are already the talk of the town. "Wildcrafting"—the practice of going into the wild to harvest plants from nature—is the simple age-old tradition of nourishment that drives the forward-looking shop. Grab a whole coconut, whacked open at the top with a candy-striped straw dipping in to enjoy the freshest water within, or drink in the vibrancy of a cold pressed juice. Chris and Corey hope to create a movement that will help educate customers about the ways food can power the human body and remind them that "healthy can taste good!"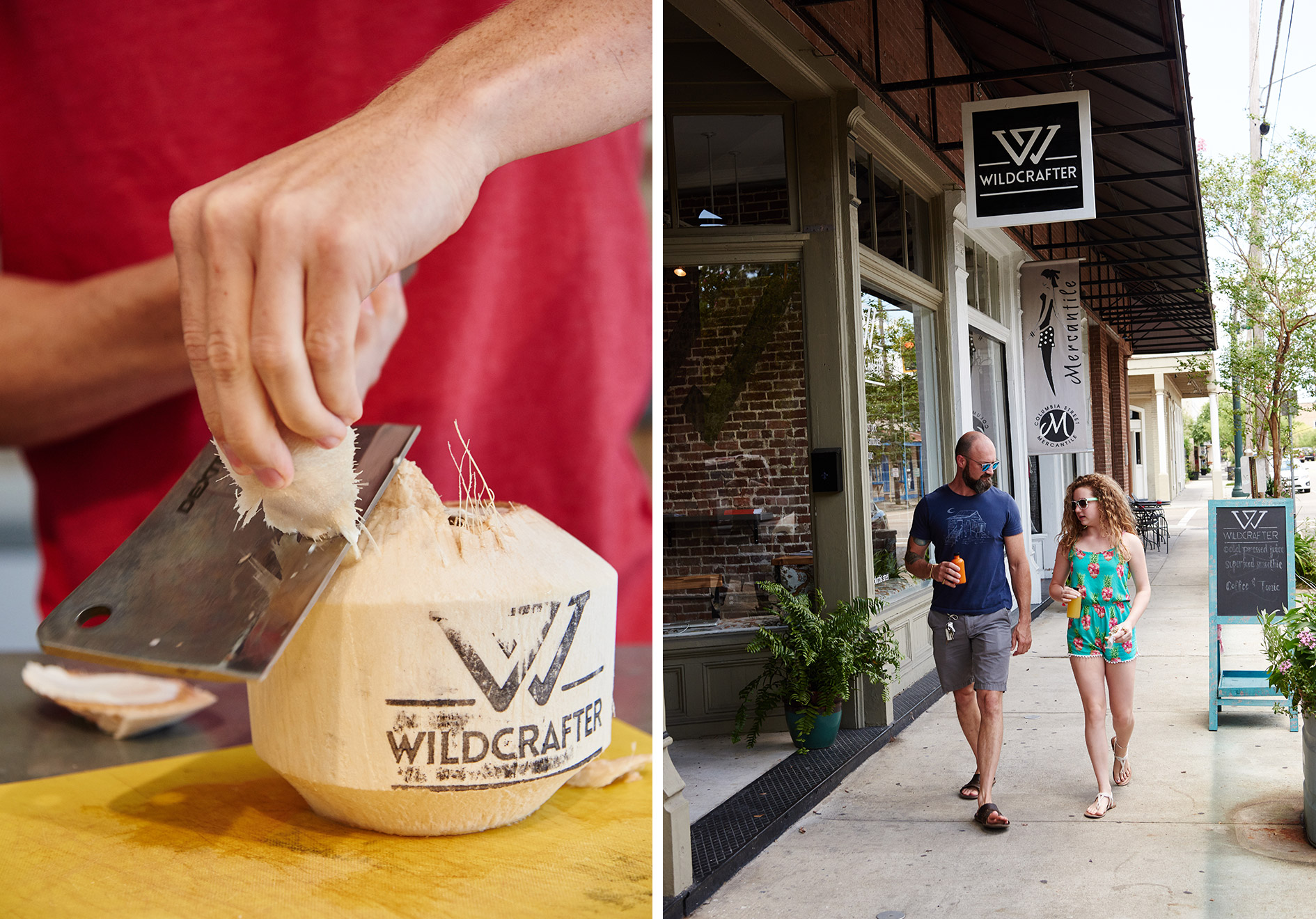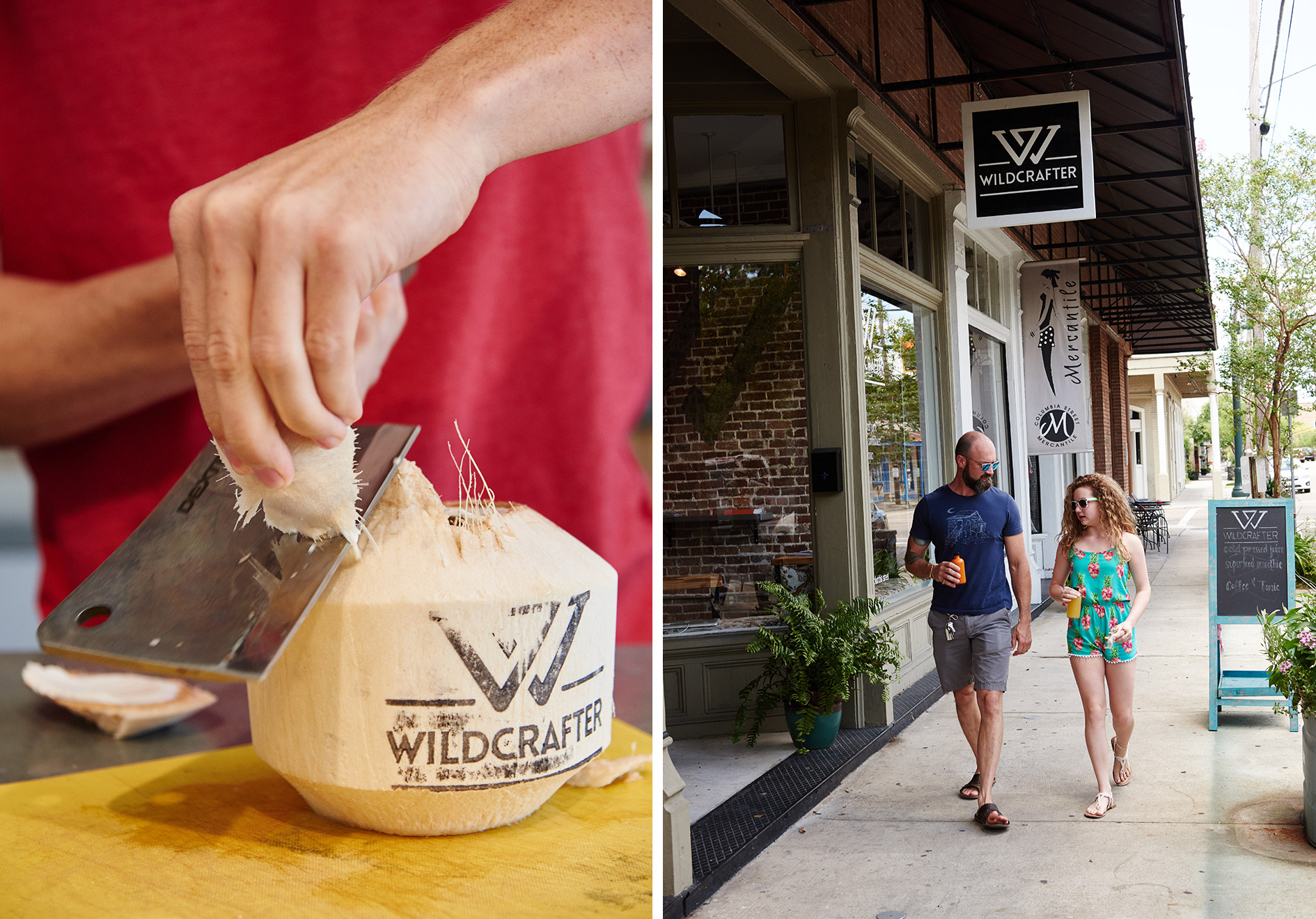 Covington's Artistic Consortium
"There is an equalization happening between the old and new right now; now is the time we are exploring how we can all work together to make the community even greater," says local artist and artist representative, Danny Saladino. The way the old and new coalesce can only mean good things for the future of the artistic community in the town. Saladino is in the process of opening his own space, SALADINO Gallery, which will feature works of 15 or so artists at a time. 
Throughout downtown one can find galleries and stores featuring local artwork, and the St. Tammany Art Association, founded in 1957, works to support the art community and enhance the quality of life in Covington while supporting existing artists and promoting emerging artists. To have such a center of creativity in Covington has established a love and respect for the creative history of this small town, which perhaps has provided a continuing cycle in which artists beget still more artists. 
In a stucco building just outside of Covington, Bill Binnings is one among the lively forms that haunt his shadowy, light-spackled studio. Within this space is this master sculptor's ethereal collection of art figures, all under sheets—ghosts and spirits it seems. Miniature studies line the studio, dwarfed by greater-than-life-size forms, each as detailed as the other, whether large or small. 
Though produced in the modest monastic space—transformed from broad sweeping sketch, to clay, to bronze—his pieces have found homes from New Orleans to Buffalo, to New York, to Italy, each of the pieces taking with them a spirit of creativity born straight off the Northshore of Lake Pontchartrain. 
Sculpture, though fulfilling, didn't always make ends meet, and there were, in fact, fourteen years in which Bill took a hiatus to work stints in international construction, as a firefighter, and working various other occupations in between. He did these things for a living, but they were not what he did for life. When he was able to return to his art, his passion, he did so in faith, a faith that inspires his daily creative work as well.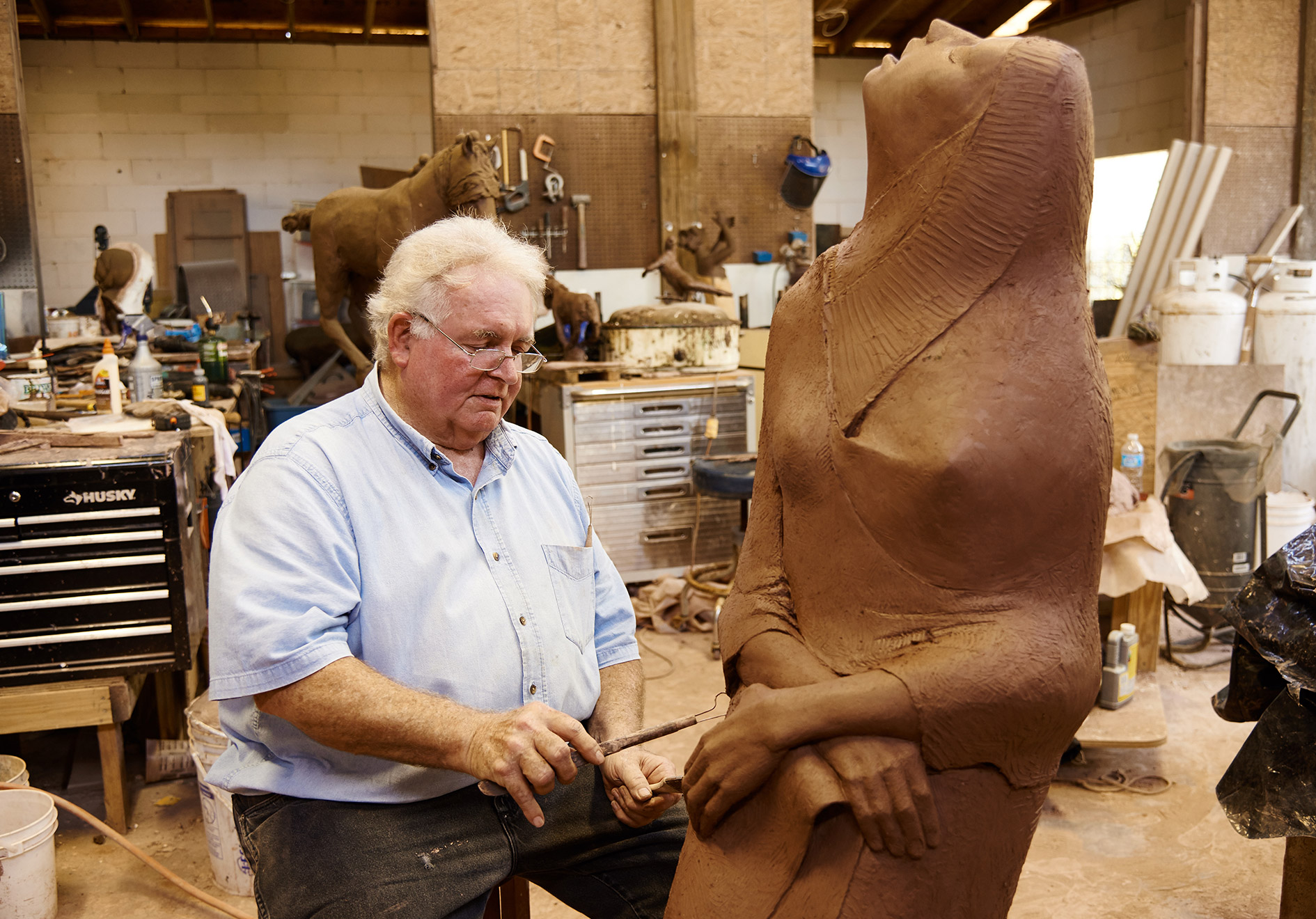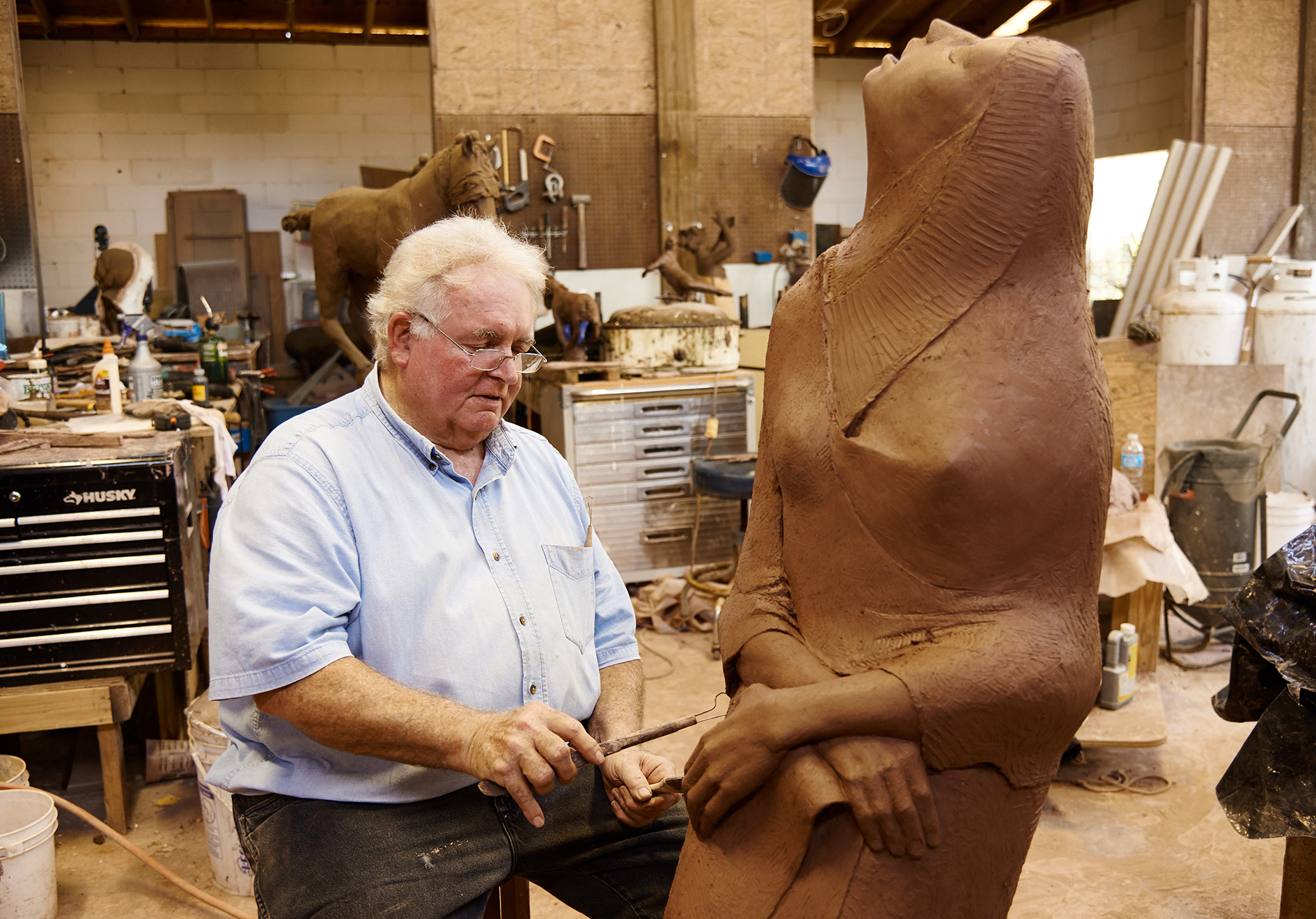 As he places his own hands upon the folded hands of a clay woman, her head thrown back in anguish, he explains his process. "This is Hannah. This piece is called 'The Supplicant.'" In Biblical times, Hannah was a childless woman who prayed fervently and desperately for her future with nothing to lean on but her faith. Bill explains, "She believed and prayed that she would be provided for, no matter the way it made her appear to others."
He seems to understand this sense of trust well.
"I think of my work as a visual song, a piece of music and movement," as he traces the complex folds of her dress, the artistic tension that builds upon each contortion toward crescendo until the eye lands on the smooth, sweet face that searches skyward. "Her form is in a seated position but is resting on nothing, nothing but her faith," Bill says. 
"In 50 years of sculpting, I suppose I hope it is remembered." Within his community, within the homes where his pieces now live and provide proof of creativity in the world, his work and his passion will certainly not be forgotten. 
A Bunch of Part-Makers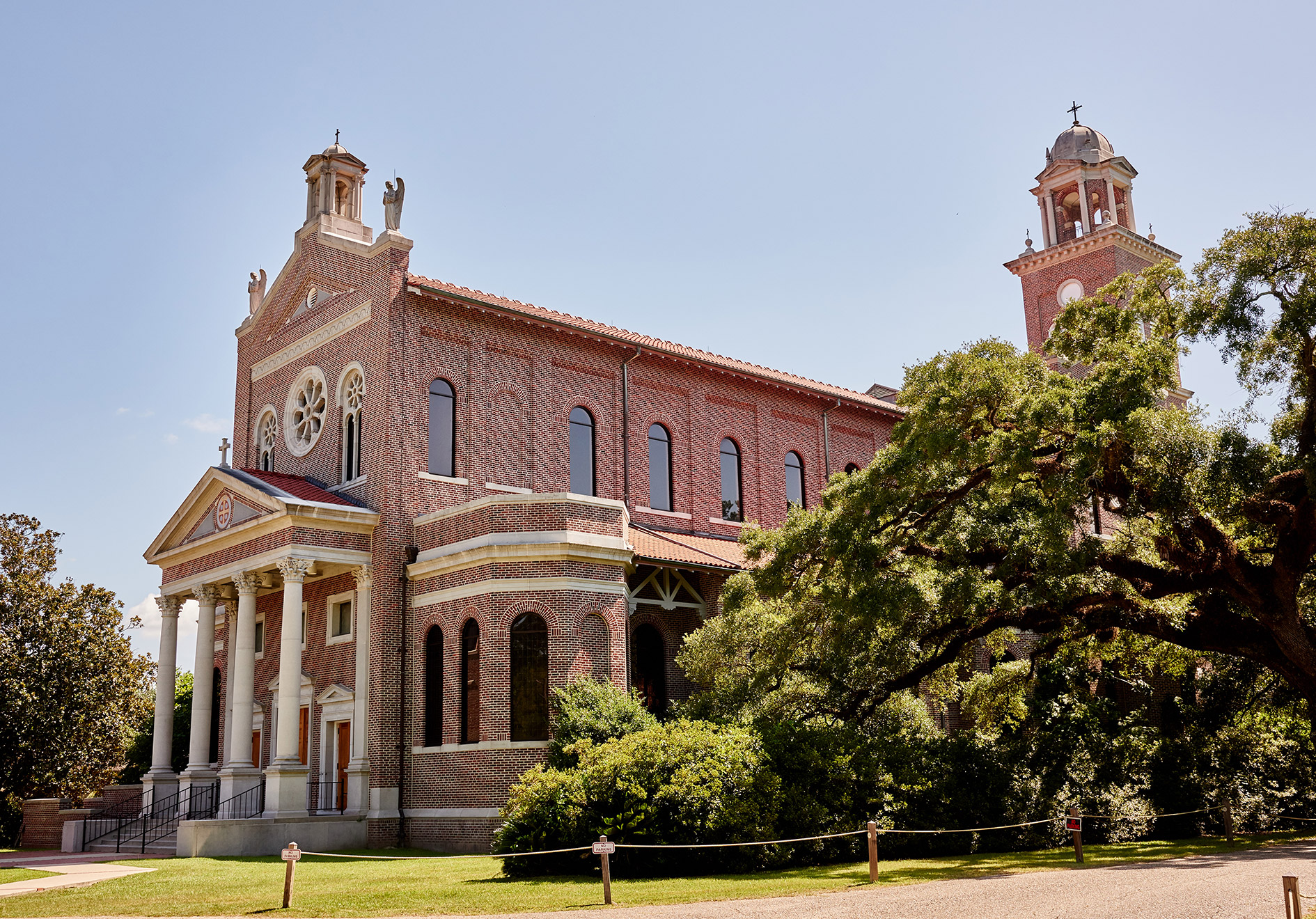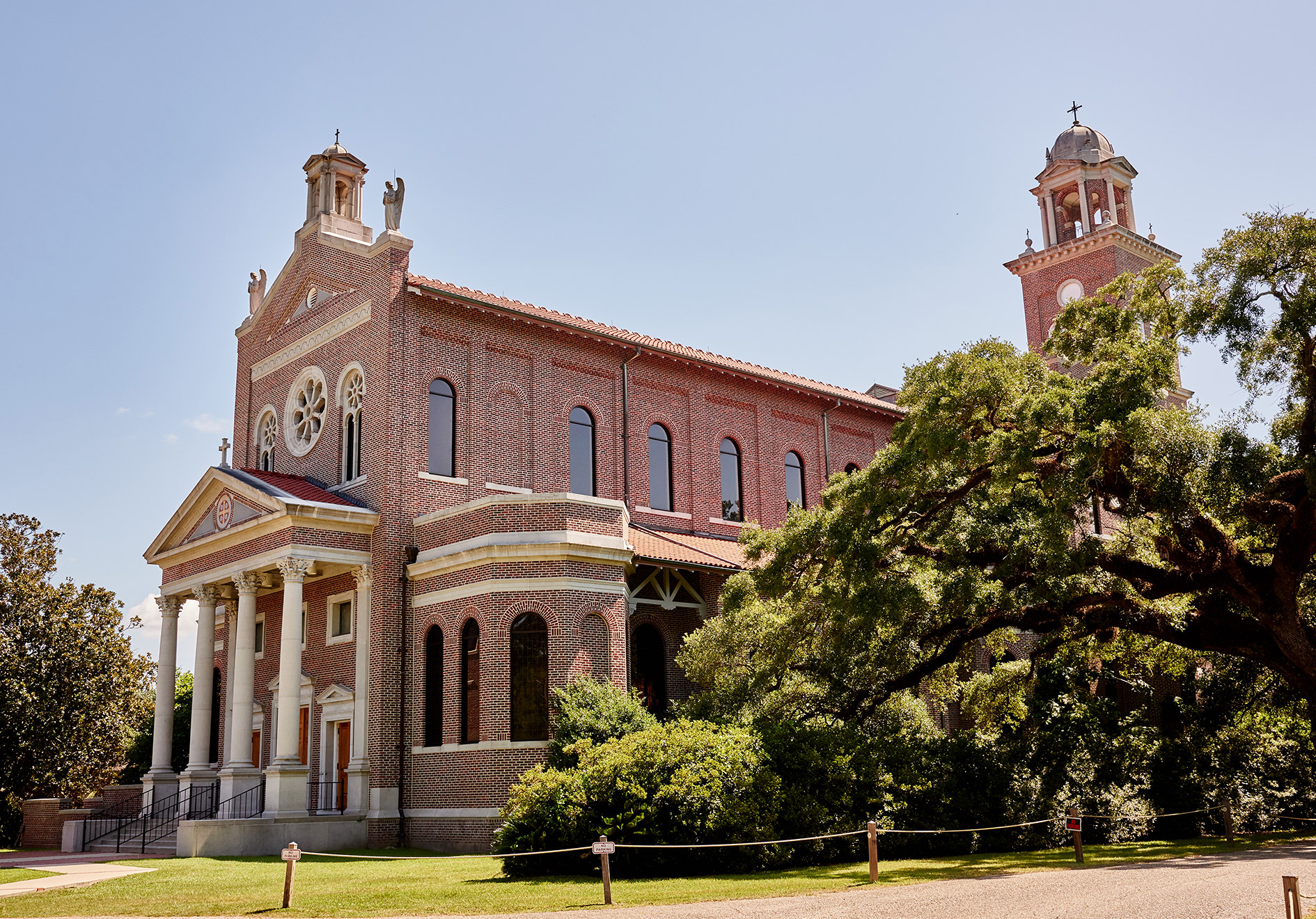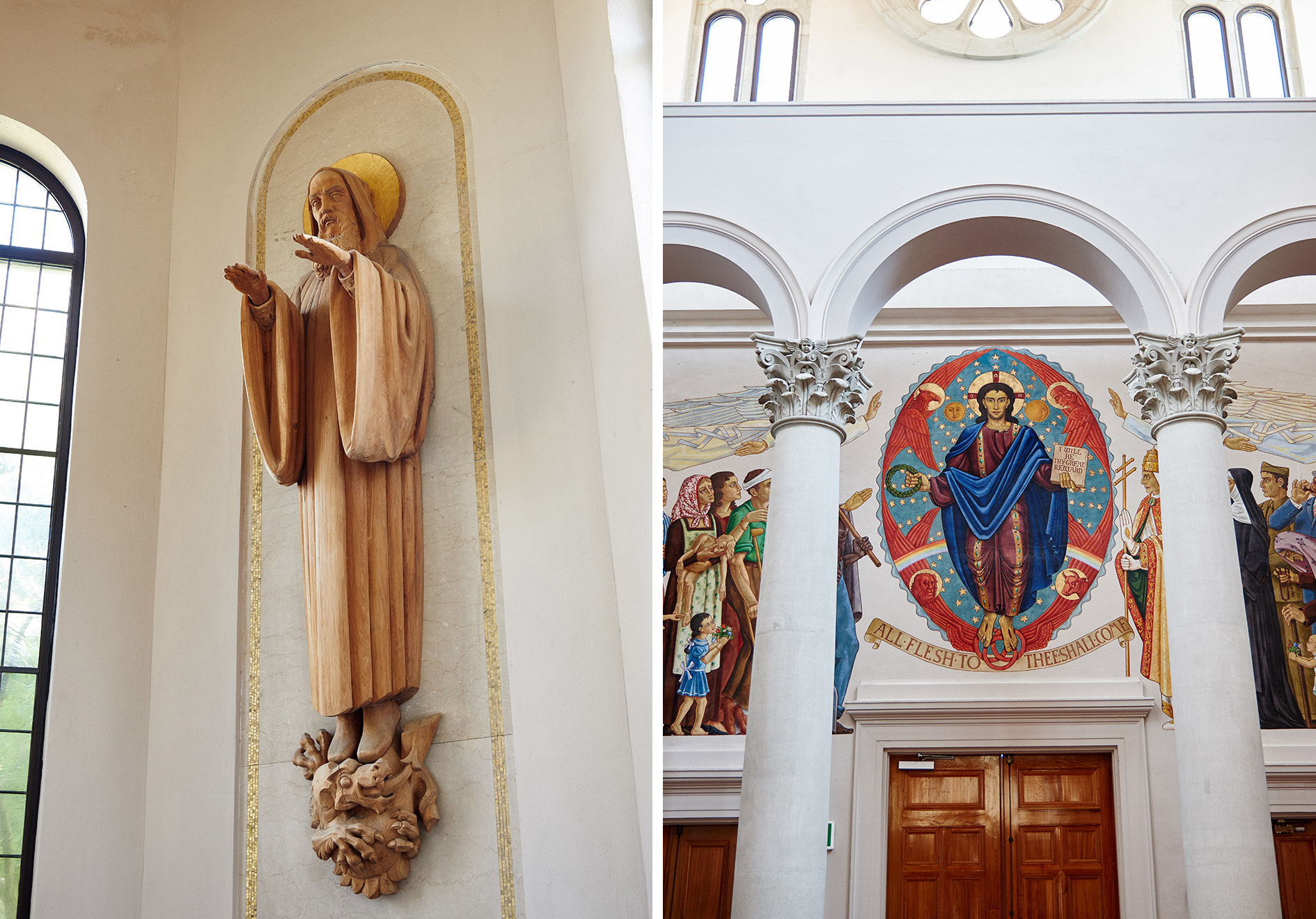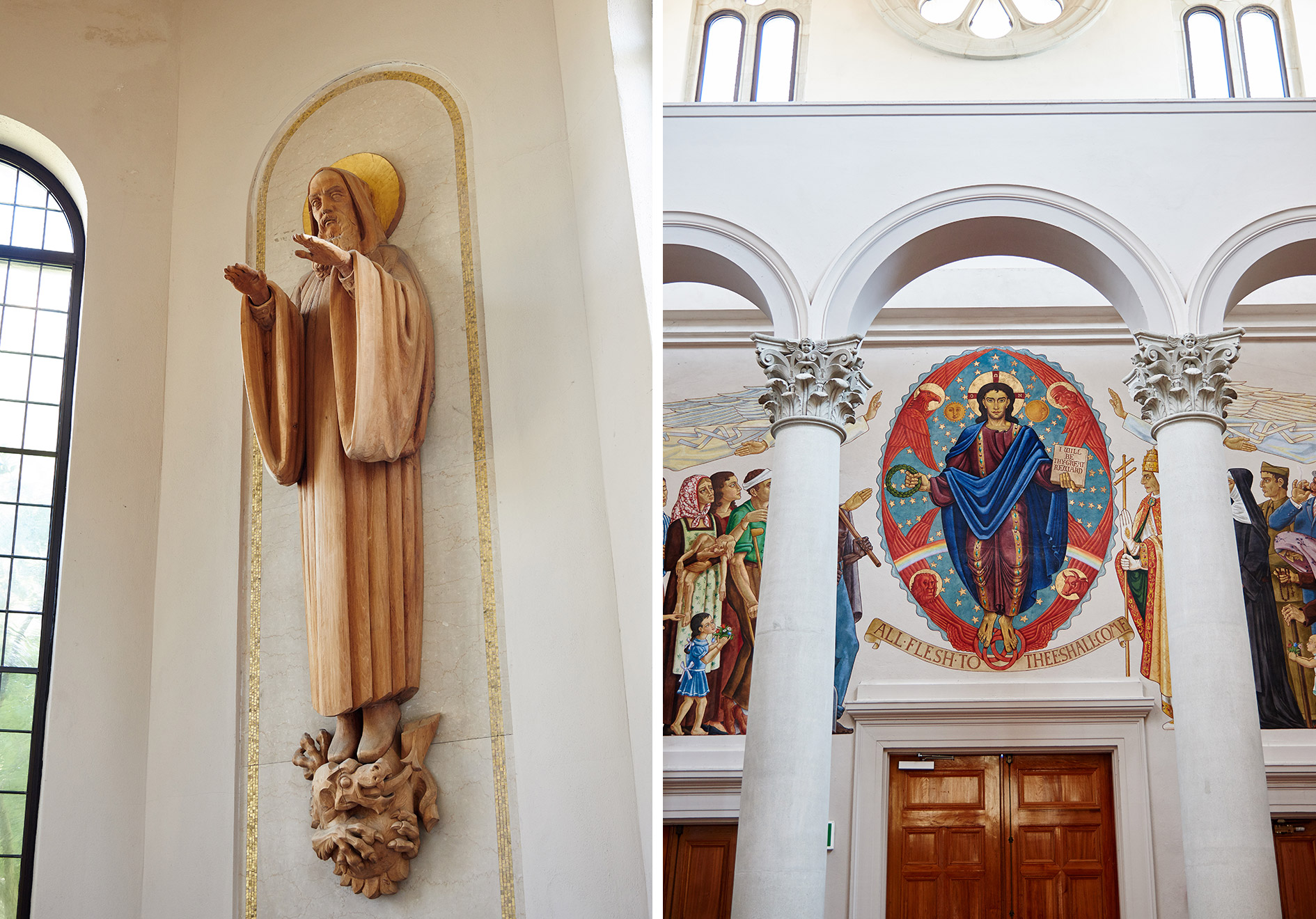 Saint Joseph Abbey and Seminary, founded in 1889 by Benedictine monks from Indiana, still sits in service and gracious solemnity providing respite for many right outside downtown Covington. The abbey church, built in 1931, draws community members daily as the saints watch from the murals that grace the walls. Hand-painted by Dutch monk, priest, and artist, Dom Gregory de Wit, these figures create a scene of serenity and story—all connected under a common theme and connection, not unlike the visitors from all walks of life who find peace and connection within the walls of the abbey church. These murals are a hallmark of the abbey landscape, and none better show Dom Gregory de Wit's masterful work than those in the refectory. From an artistic perspective, Dom Gregory de Wit established a complete, intertwining story through his individual murals, those murals begging the admirer to view the vignettes within the context of the rest as part of a larger story.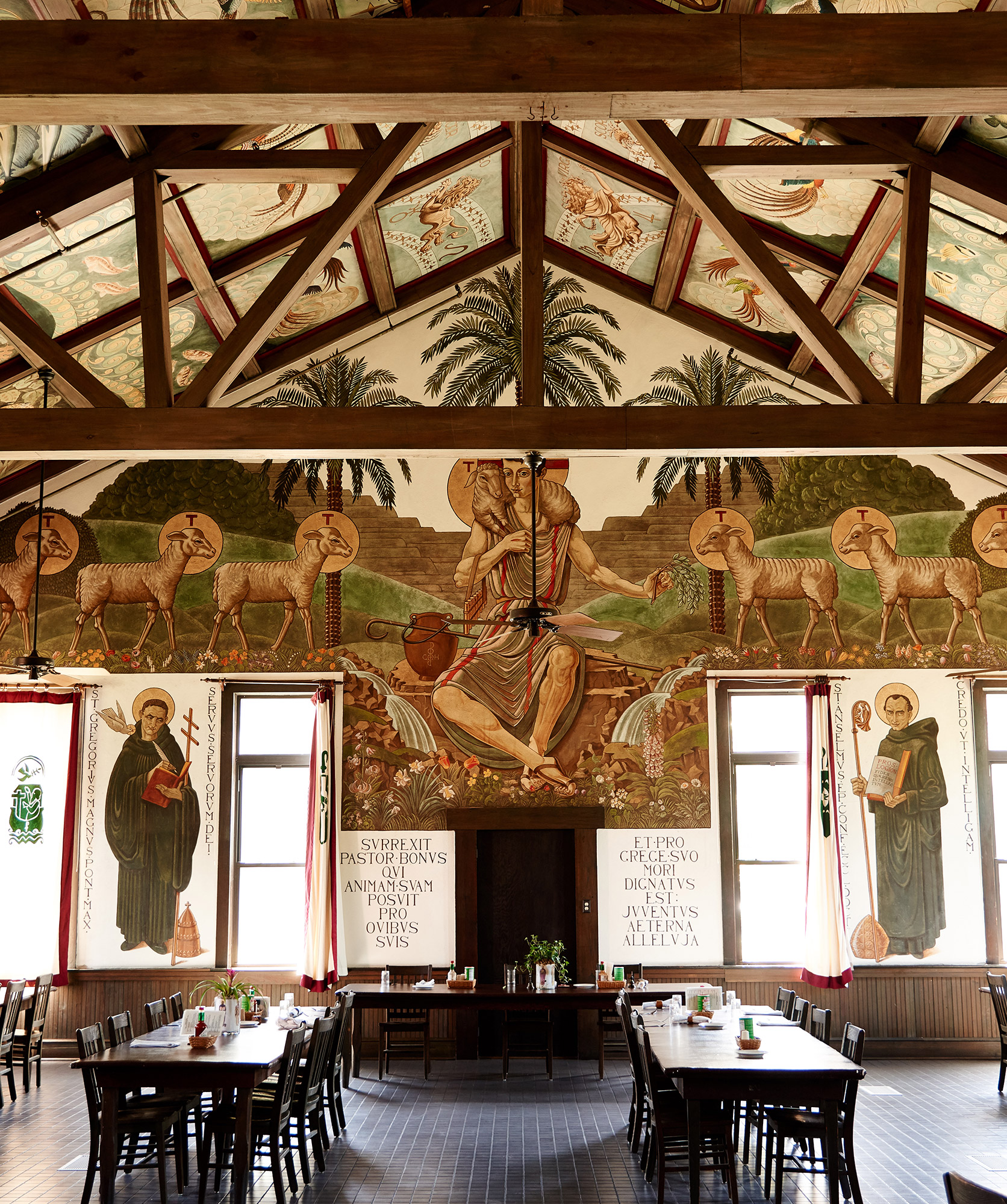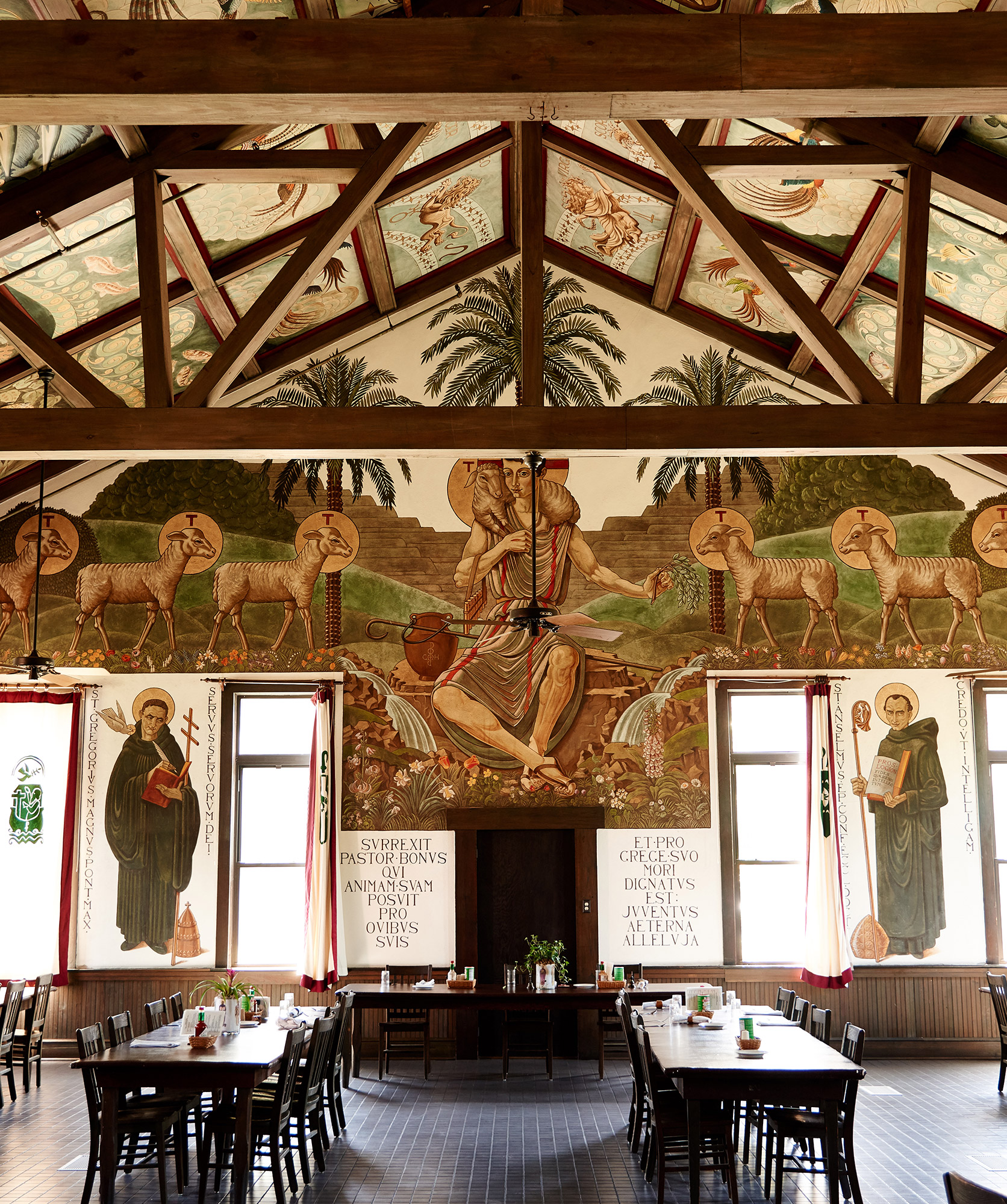 Behind the refectory, one will find a woodshop, but not just any woodshop. Abbey Woodworks has the humble and profound mission of creating a specific, simple, and universal product: simple cypress caskets. 
The abbey produces roughly 300 caskets per year, and though they were initially made just for the monks, the abbey now offers caskets for sale to the public after countless requests. 
Jeff Horchoff, a retired letter carrier for the United States Postal Service, spends several days a week volunteering at the abbey's workshop, Abbey Woodworks. He begins every day with a prayer and a remembrance of those grieving people with whom they'll be meeting. Jeff's smiling face and his kind demeanor are reflective of a heart set upon things that are not petty and worldly.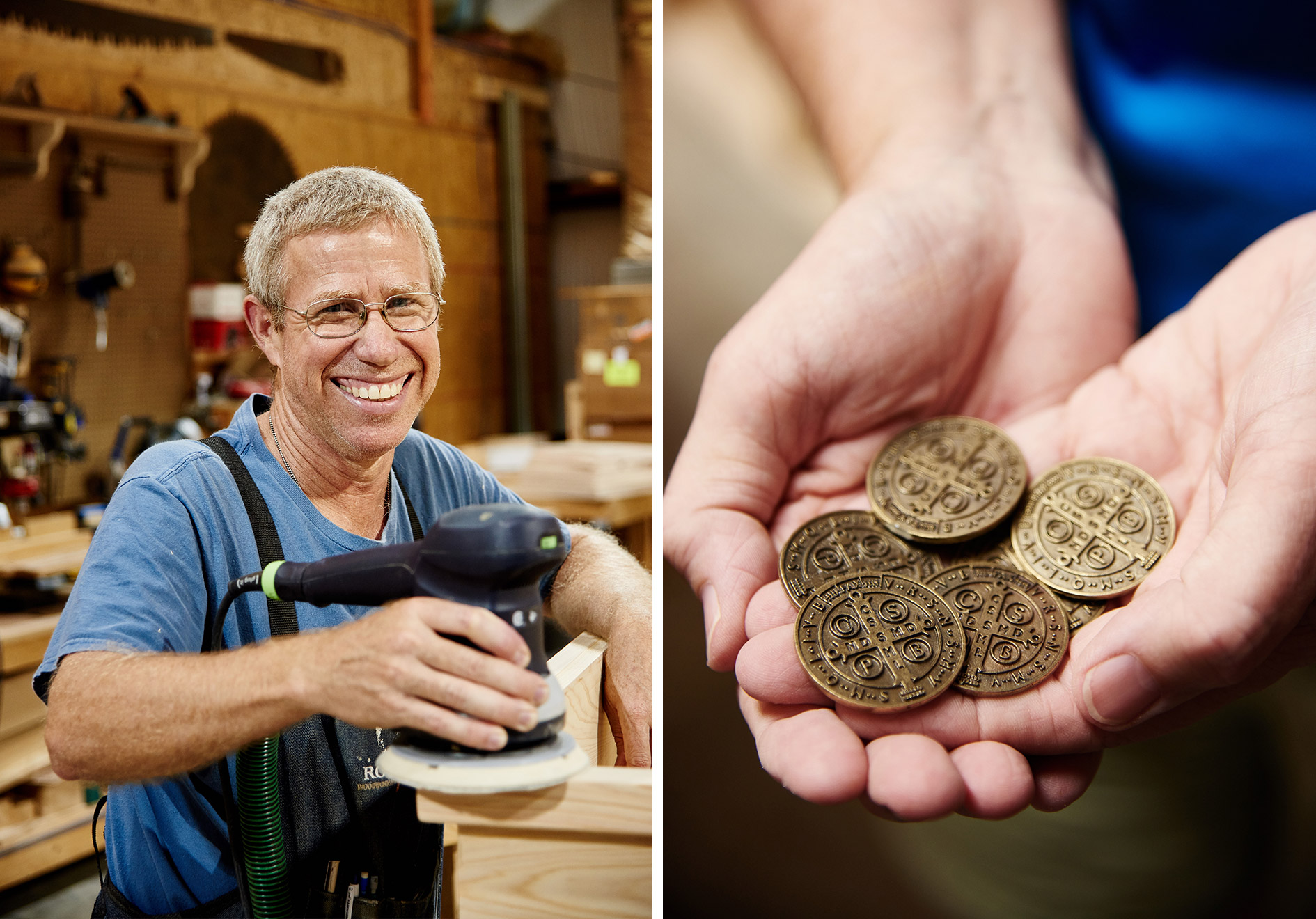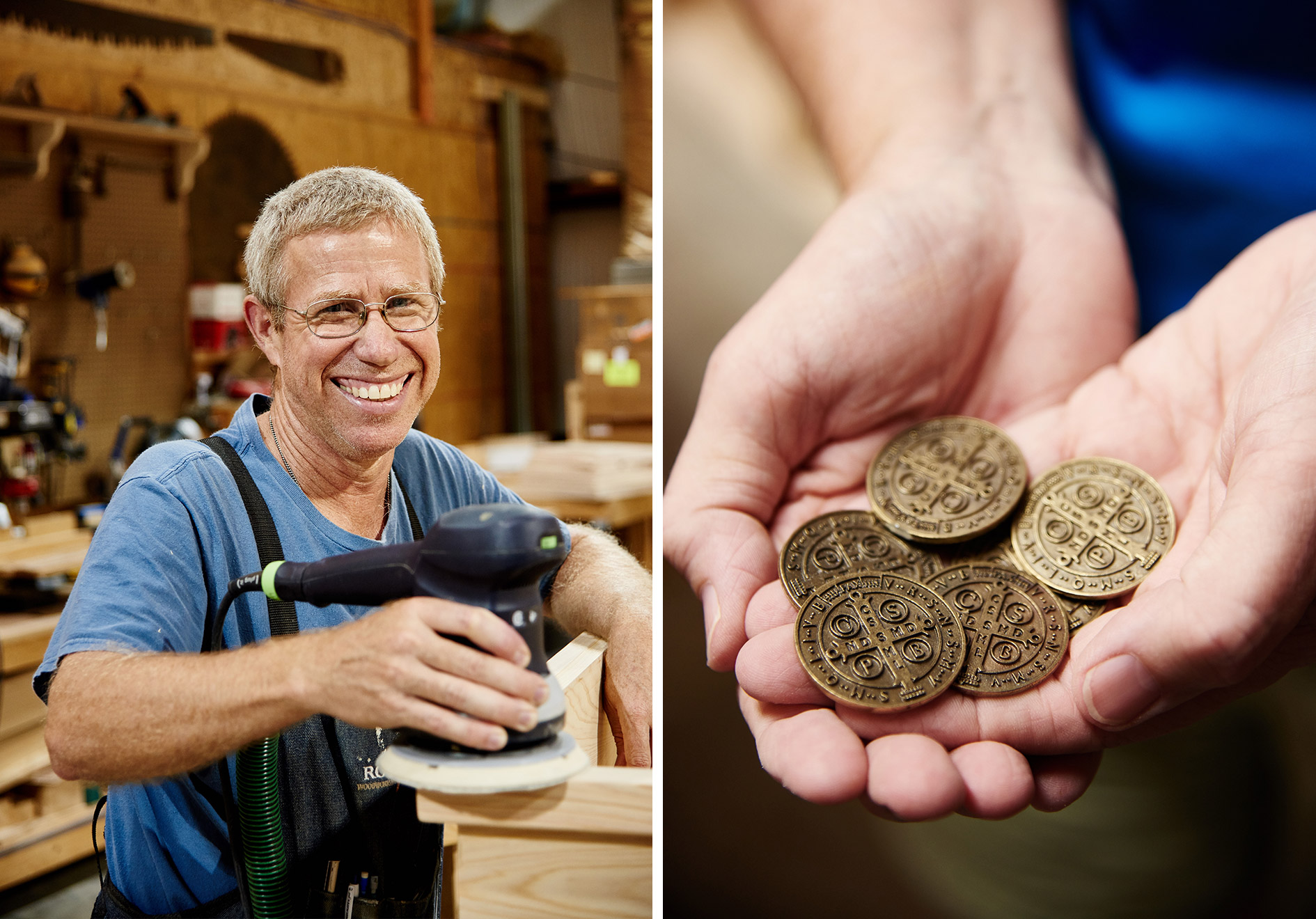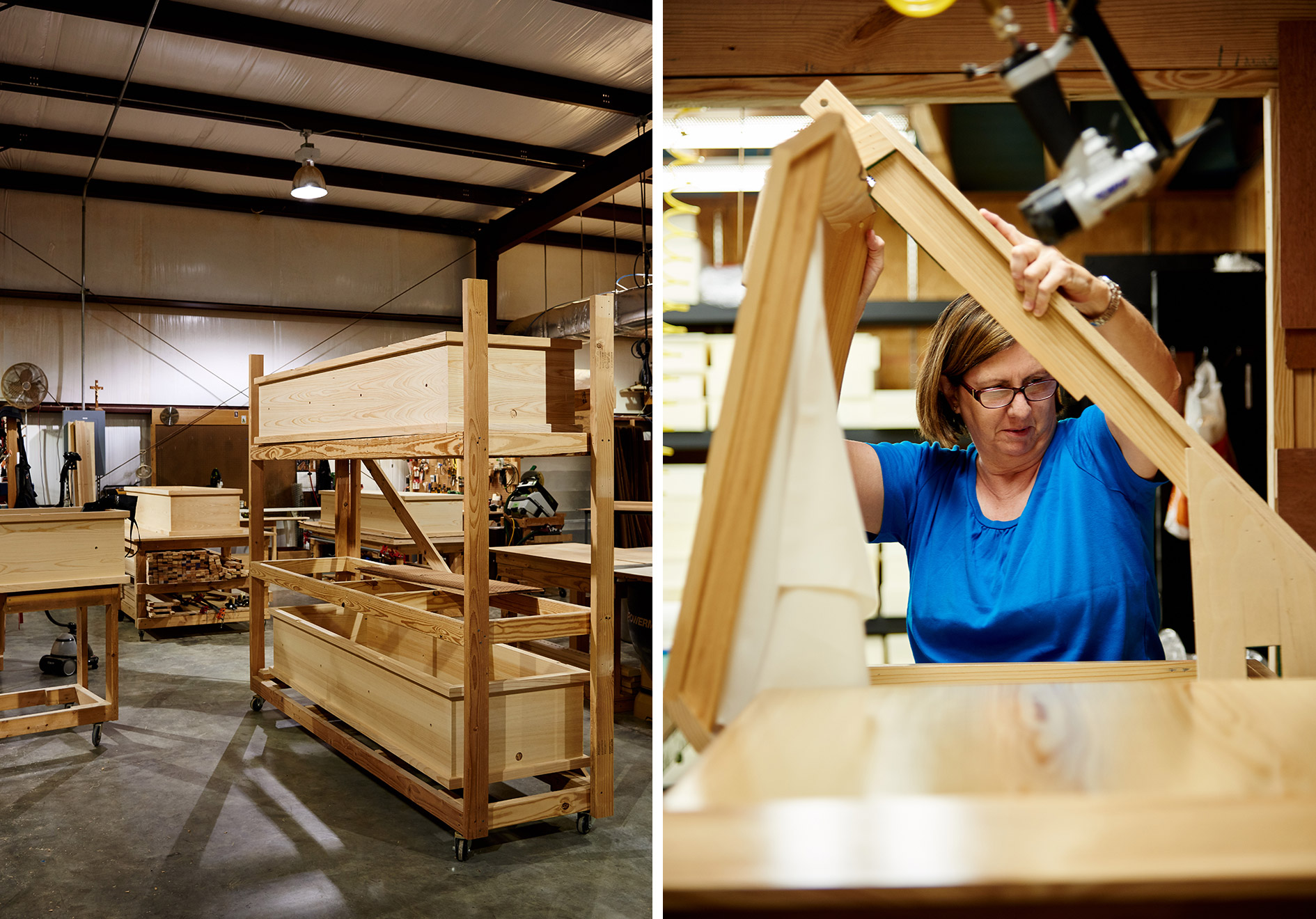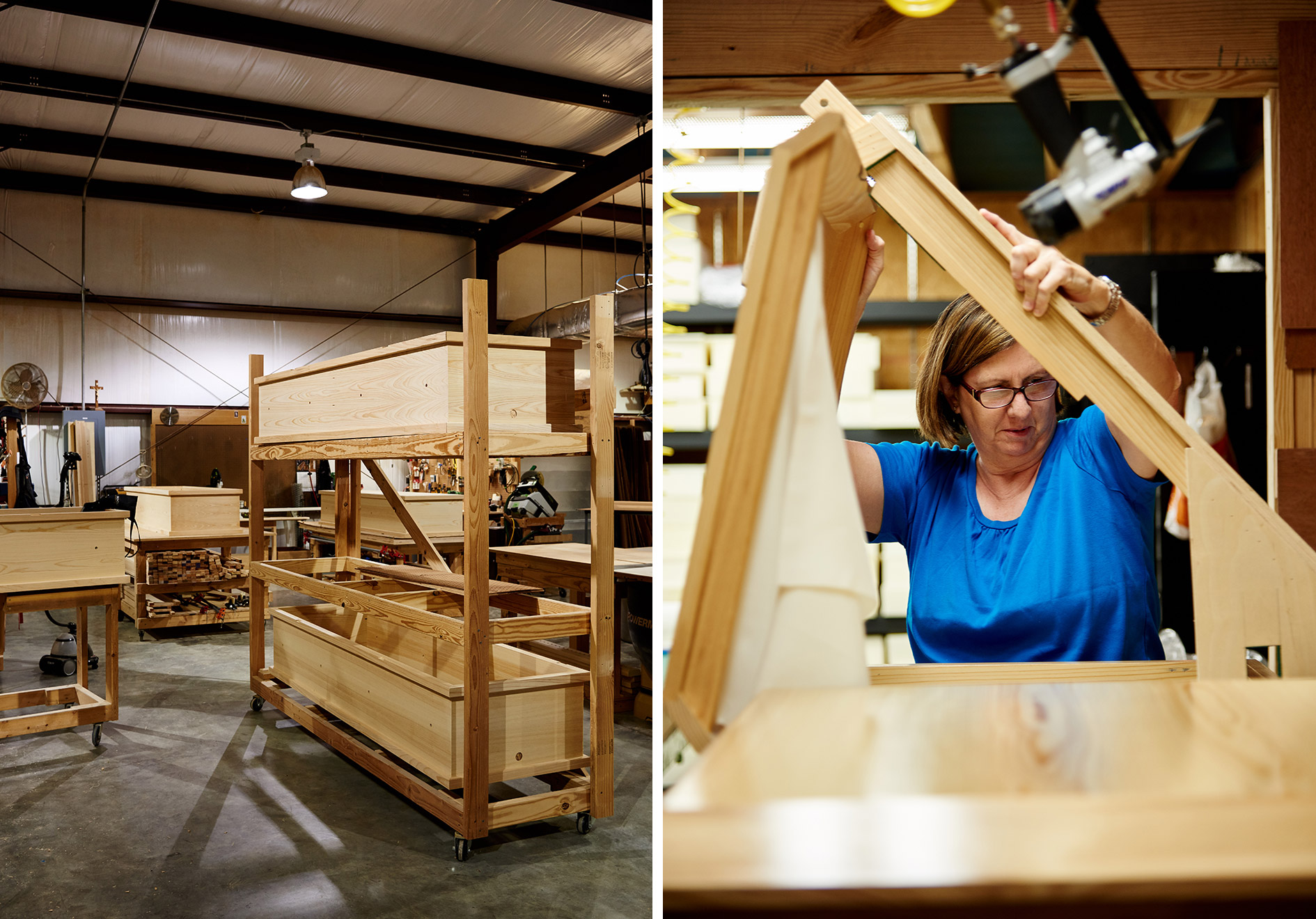 It is a unique ministry, of course. A casket to most seems morbid, and to spend one's days dedicated to the making of them might seem less than uplifting. But while these simple caskets have no bells and whistles, they serve a purpose and they provide a practical need during a difficult time.
Jeff is not only a skilled woodworker, he's also a beekeeper, and he's brought that skill to the abbey as well. Now in addition to other works of service, the abbey makes its own honey. 
"We are a bunch of part-makers," says Jeff. They are parts of a whole, arms and legs and heads and hands of a body, working together as a whole. And in the monastery's self-sufficient community, you'll find artists, musicians, craftsmen, cooks, and soap-makers, each one bringing their skill, acquired near or far, to the group and offering it to each other, within the community, and outside. Really, not so different than the close-knit community of Covington, the city in which it is built and to which it serves. 
Walker Percy's View
One Covington local who found much rest and comfort at Saint Joseph Abbey was literary great, Walker Percy. 
After living a stint in New Orleans, he rounded Lake Ponchartrain to focus his work and his life in the three-river town where the people inspired him most.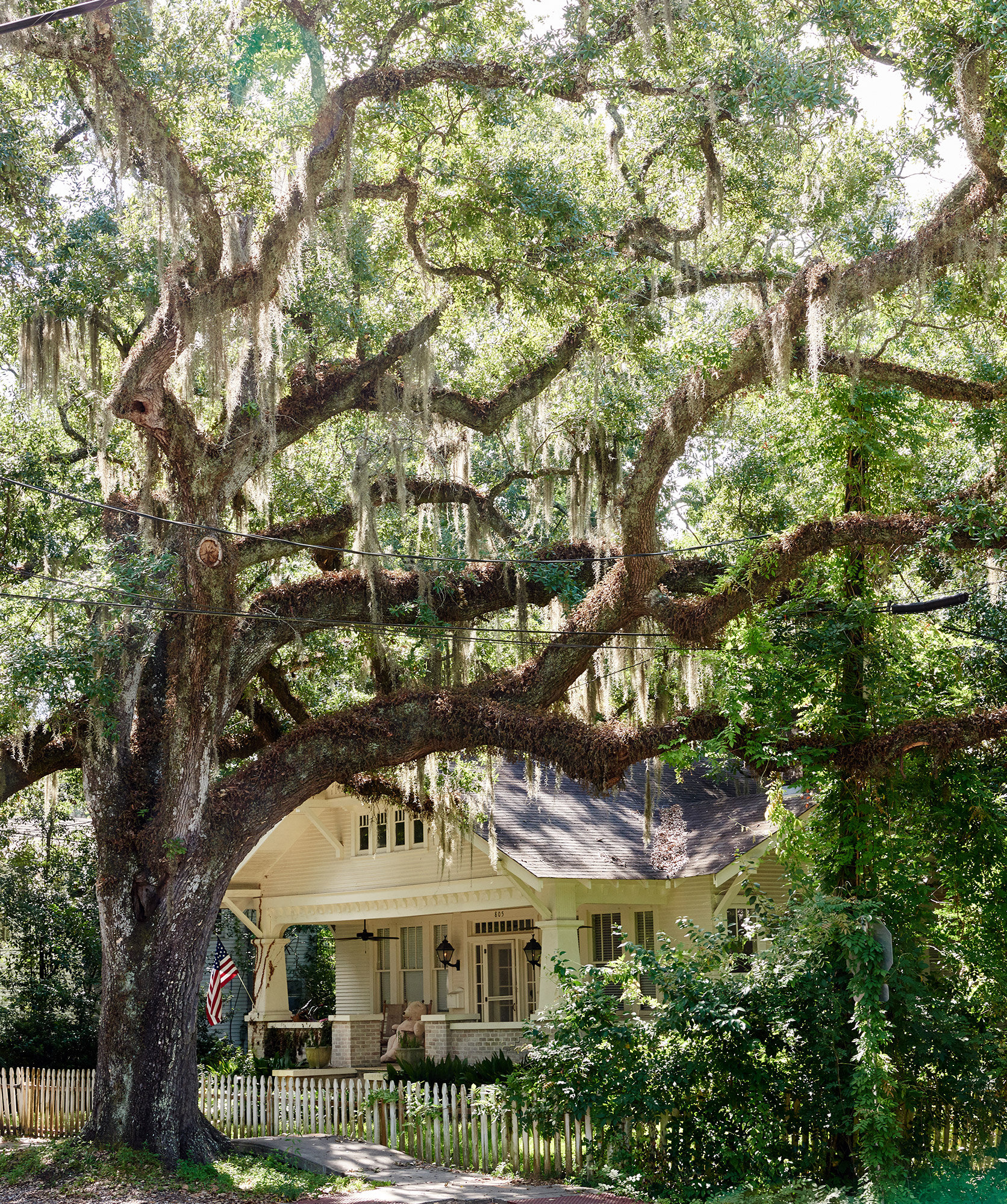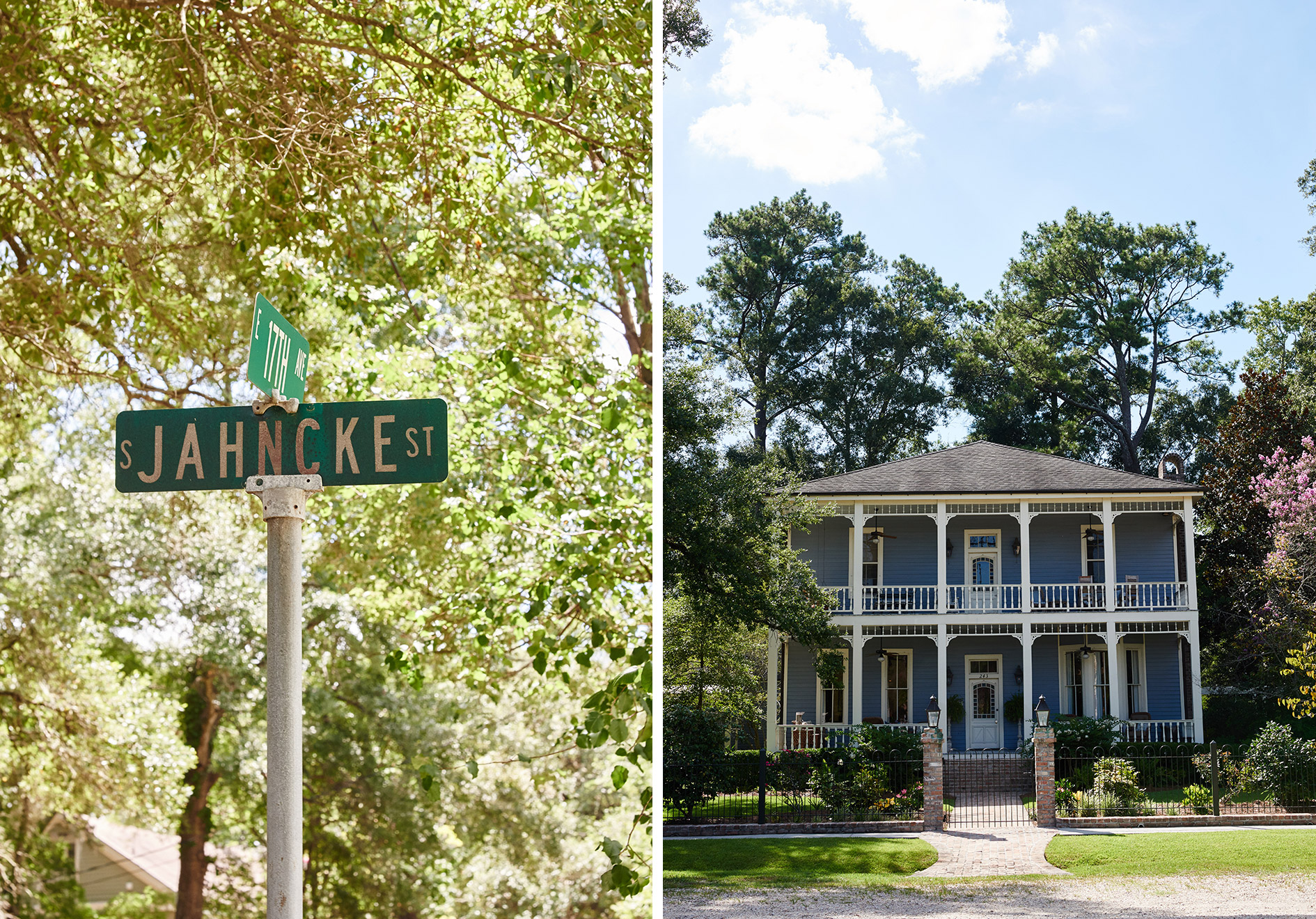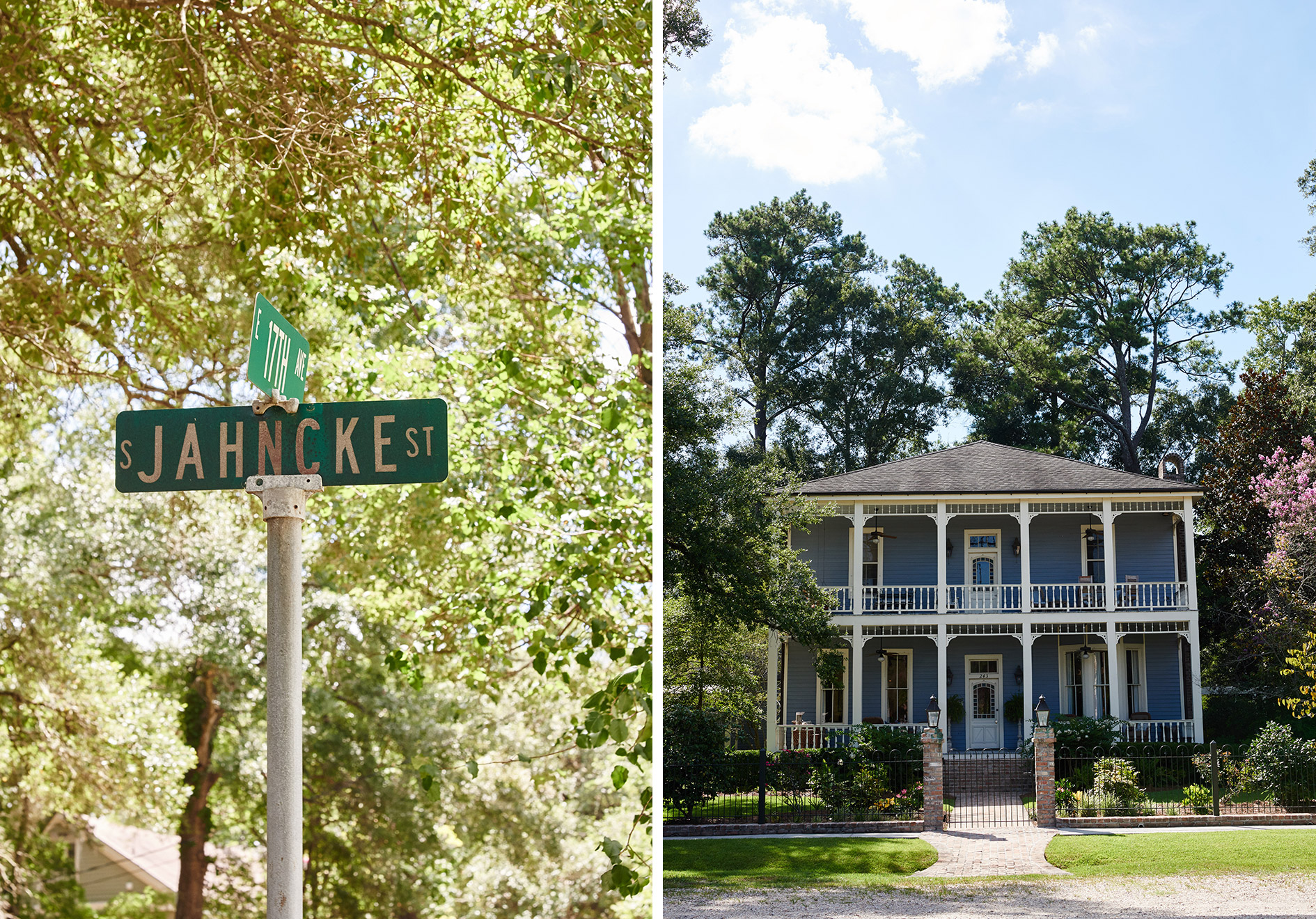 He wrote from his picturesque home on Jahncke Avenue upon the banks of the Bogue Falaya. He wrote from his loft above The Kumquat, his family's bookshop on Lee Lane (now lined with quaint boutiques and antique shops), where fans lined the front steps for signed copies of books. He wrote from the Waffle House, to which he often walked with his Corgi, Sweet Thing, to people watch. 
Hints of Walker Percy can still be found around Covington; from a corner suite at the Southern Hotel, named after the author, to a plaque in town proclaiming his residency, to his final resting place at Saint Joseph Abbey, where he was buried alongside his wife.
Percy, like the city of Covington, knew who he was. He appreciated the people and the community in Covington, but he also appreciated its being set apart. Percy often took note of what "Southern-ness" meant, particularly small-town-Southern-ness. "All I know is that there is still something about living in the South that turns one inward, makes one secretive, sly, and scheming, makes one capable of a degree of malice, humor, and outrageousness…[Southern writing] comes from being close enough to have a good look at one's fellow Americans, fellow Southerners, yet keep a certain wary distance, enough to nourish a secret." 
Secrets of Southern-ness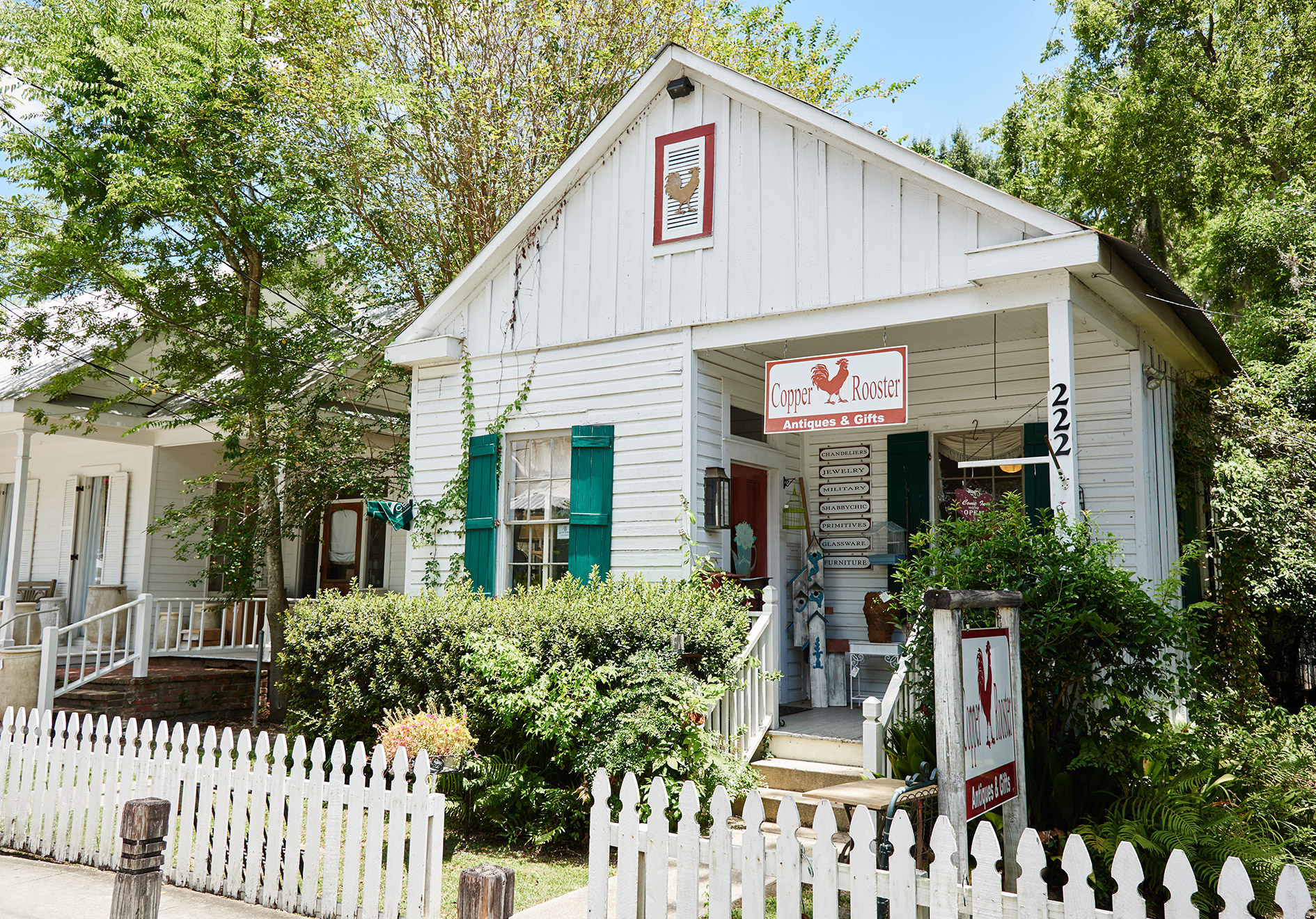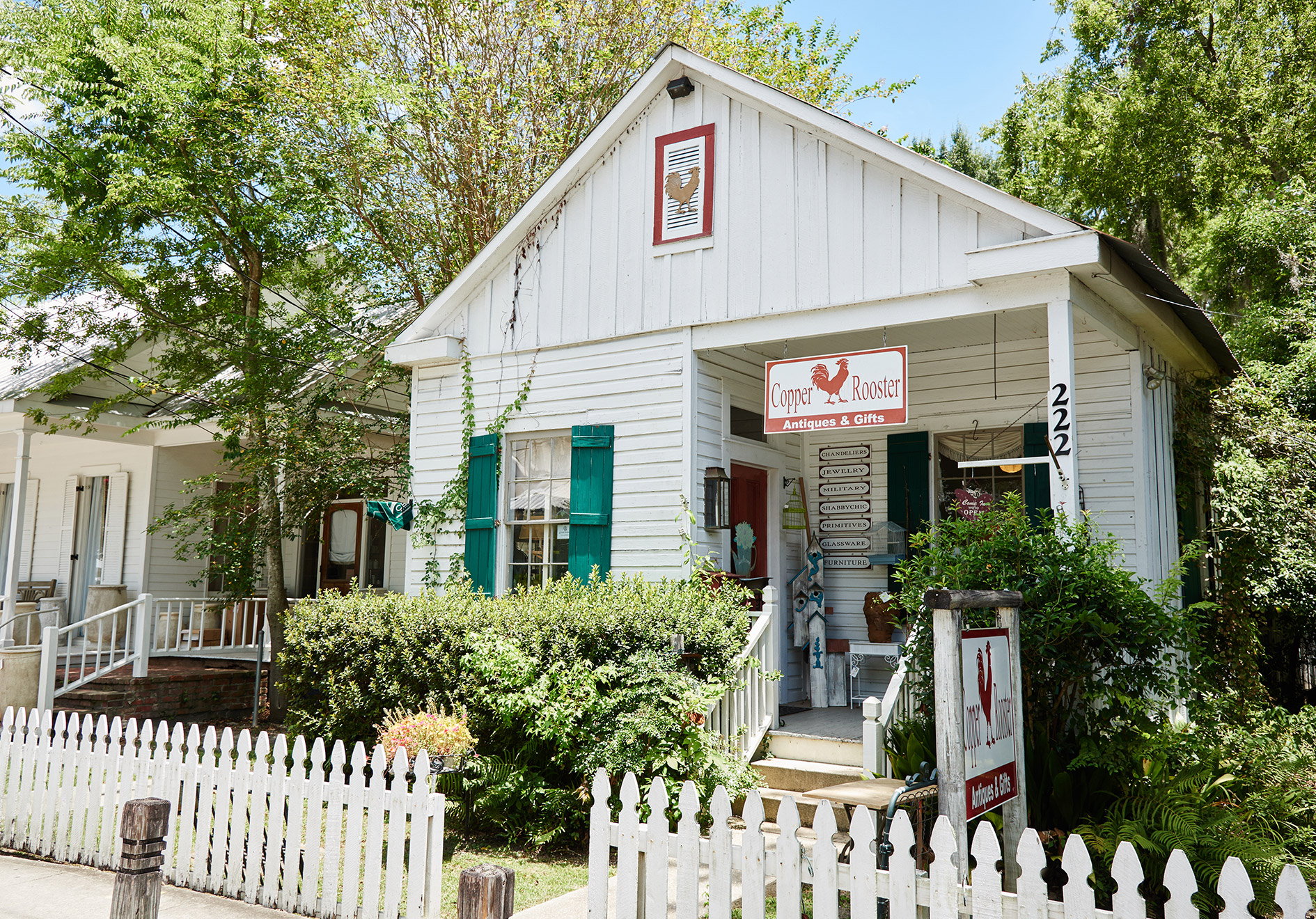 A sense of humor and an appreciation for outrageousness are required to gain admittance to one artist's exhibit. Just down the road from Covington is another quaint town of the Northshore, Abita Springs. A few blocks from the downtown square sits a roadside attraction that can only be described as, "you've got to see it to believe it." The Abita Mystery House, owned by artist, producer, musician, and creative thinker, John Preble, is entered through an old roadside filling station. Once inside, you'll find walls covered, every inch of space utilized, with everyday and unexpected items. The items are gathered by John or given to him, and for fifteen years, the Abita Mystery House has grown upon itself.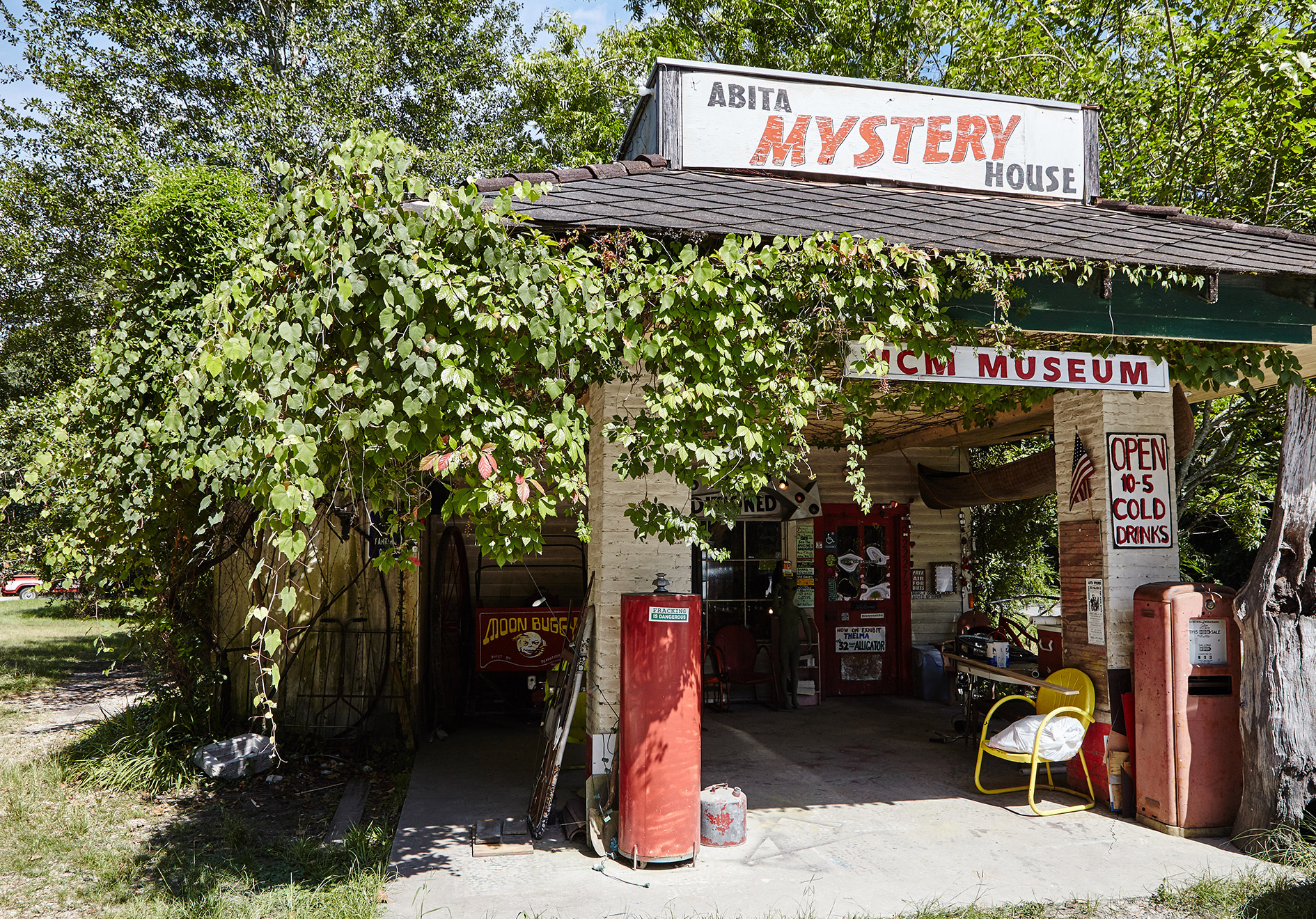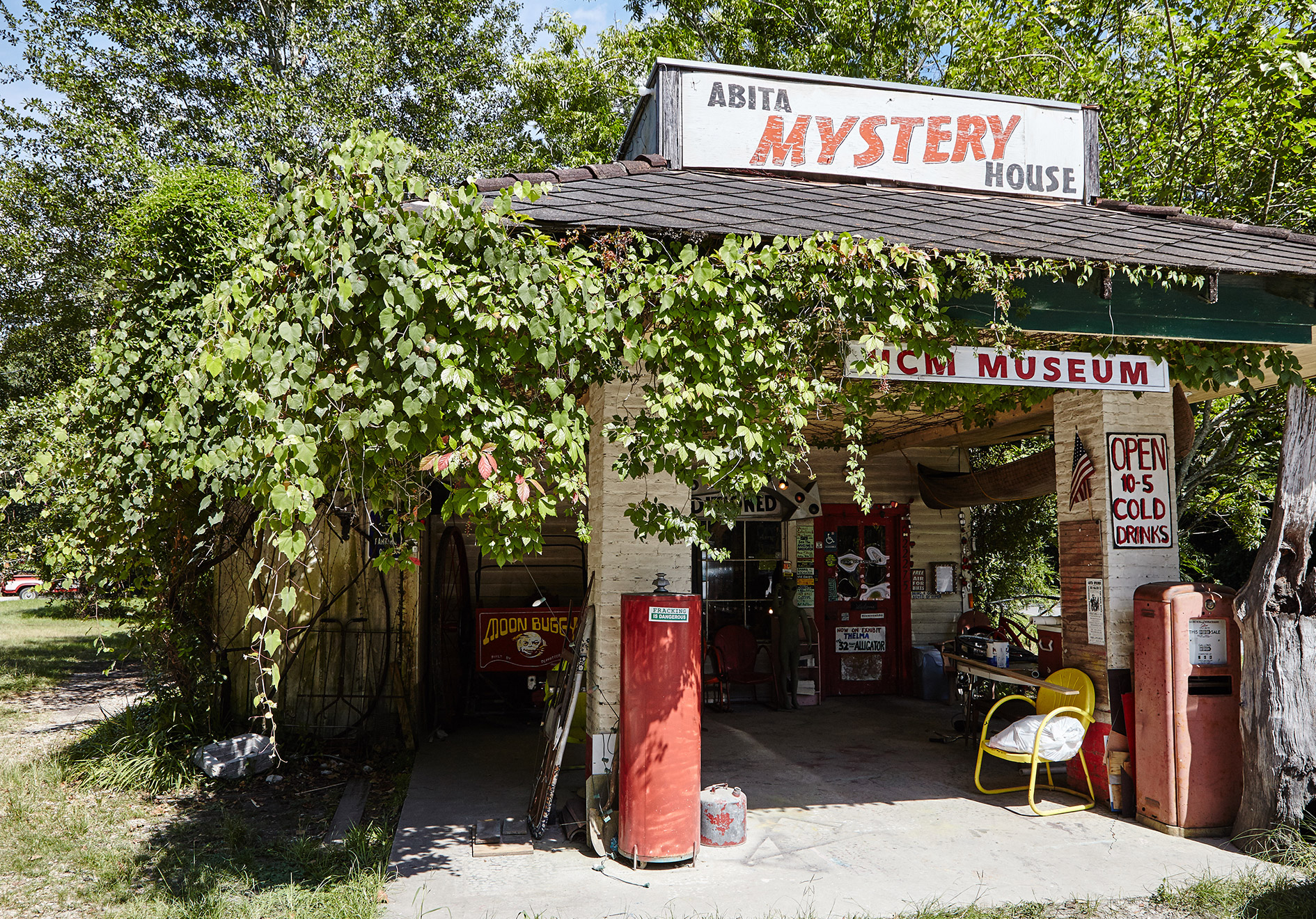 Throughout the indoor-outdoor labyrinth, one finds the mind meditating on and marveling over the collections of bottle caps and robots, antique pinball machines, vintage posters, and baby-doll heads, all working together to form an out-of-this-world psychedelia that only draws you deeper into the project. You'll find Darrel the Dogigator (which is what one might imagine in a dream if two such animals were combined), Feejee the mermaid, a house full of hot sauce, and Buford the Bassigator living in her carport like an RV pulled behind the house.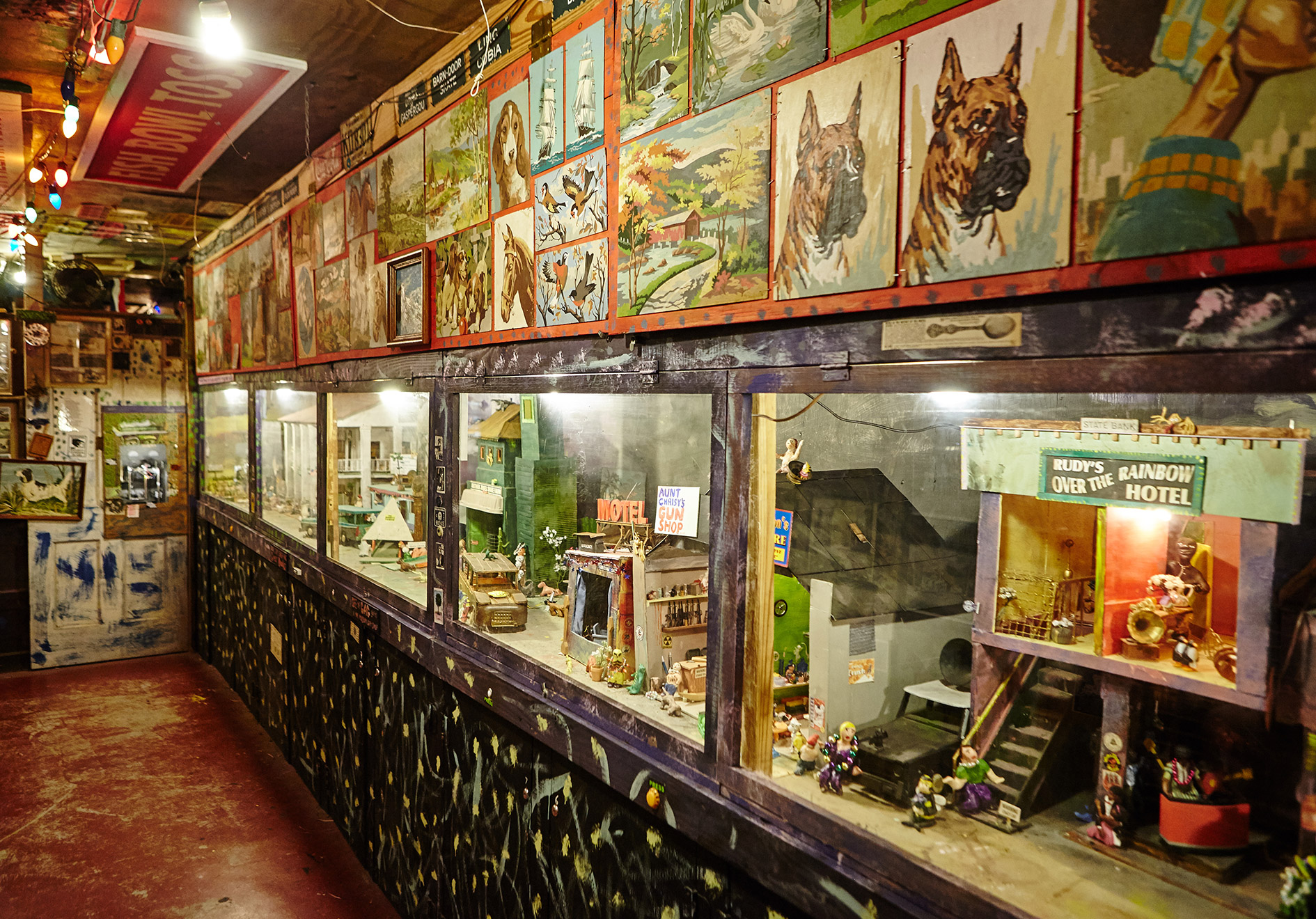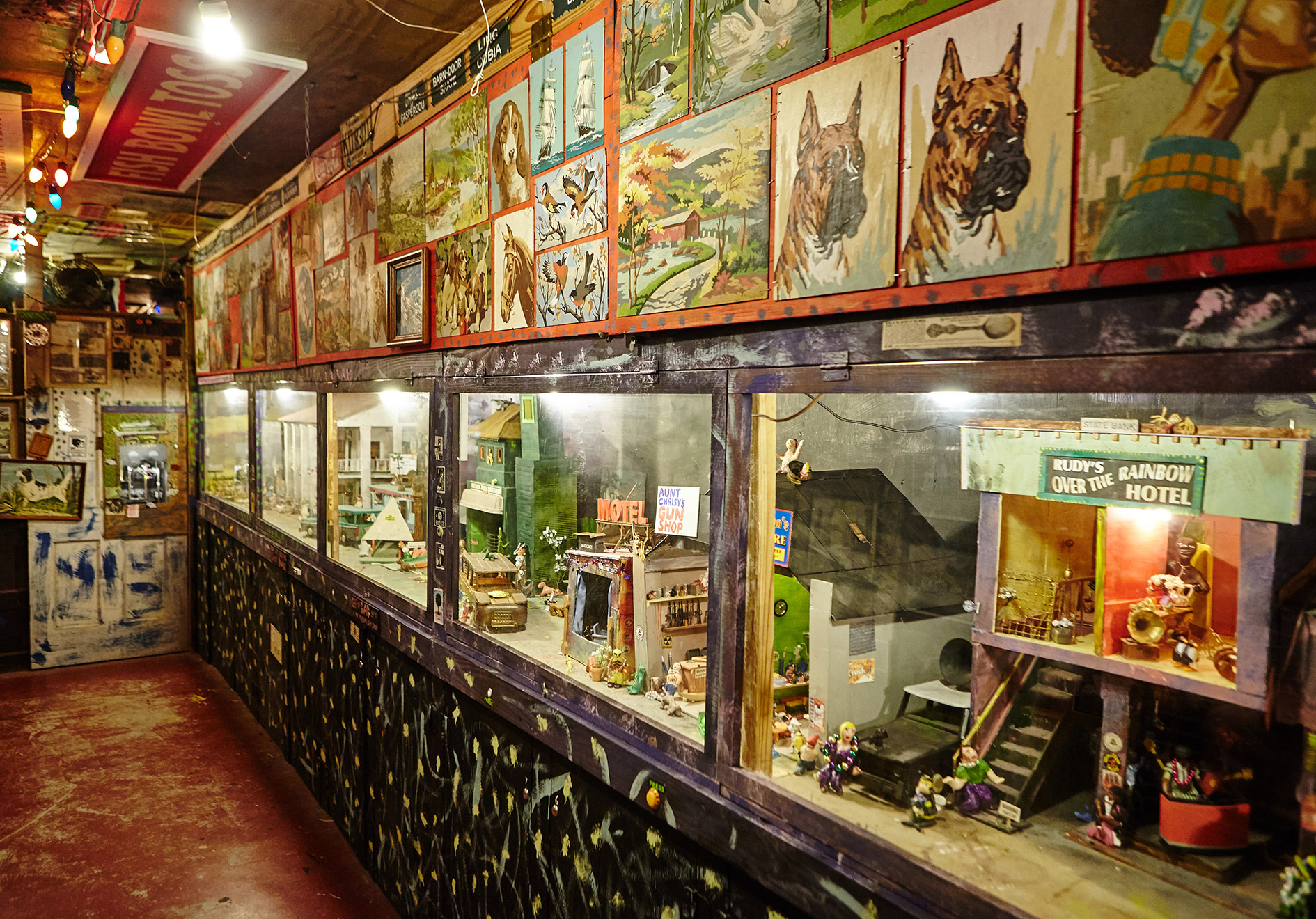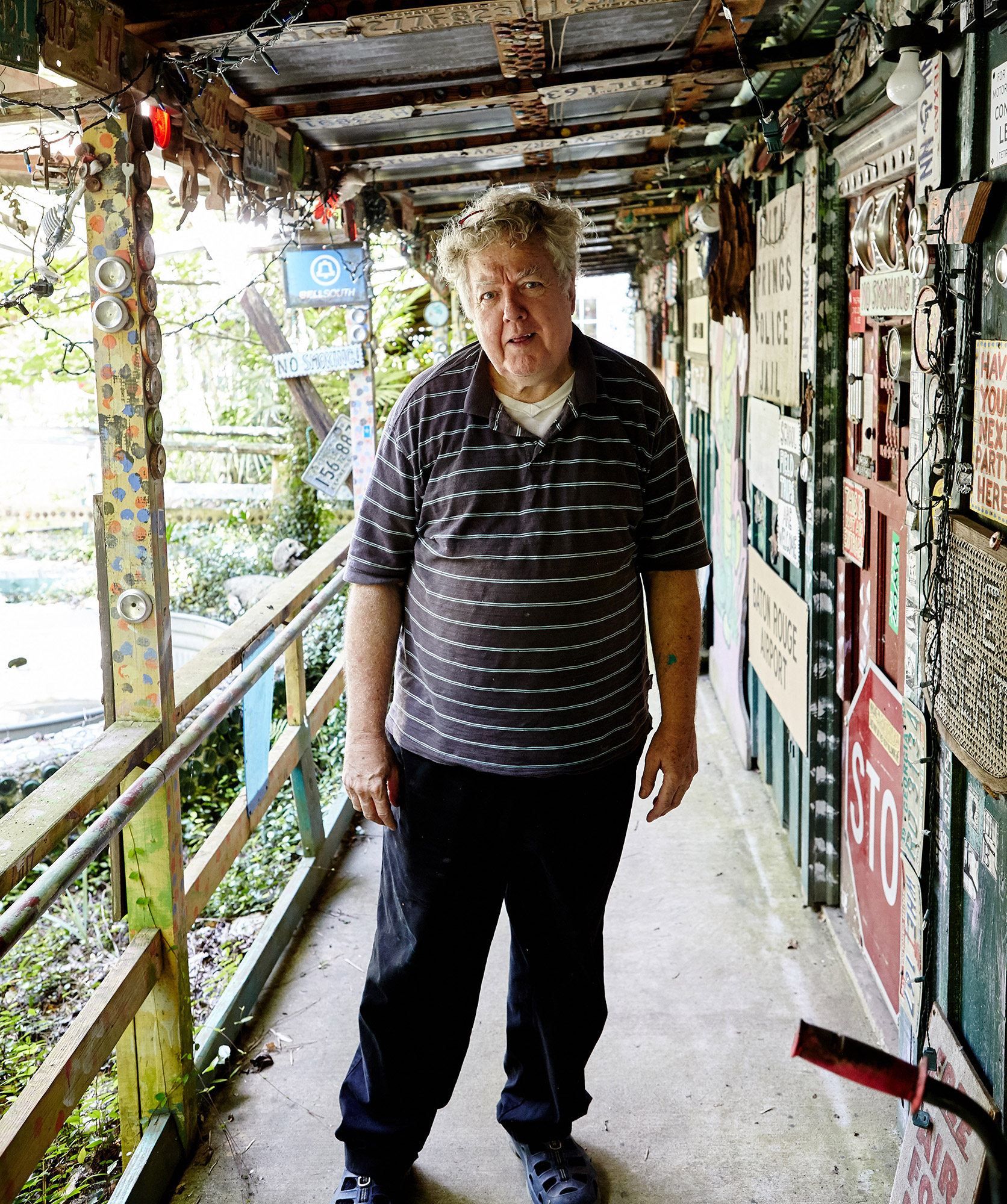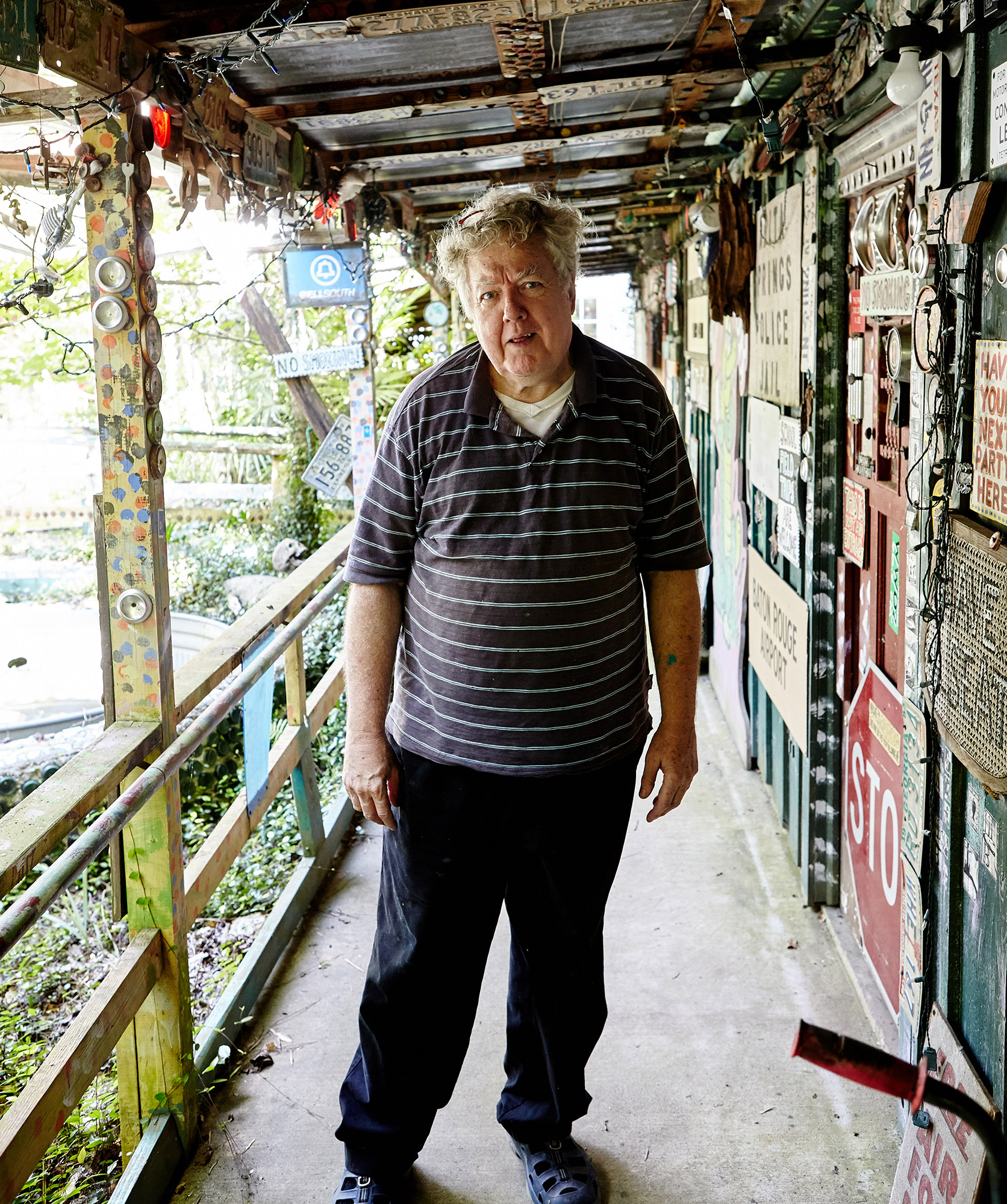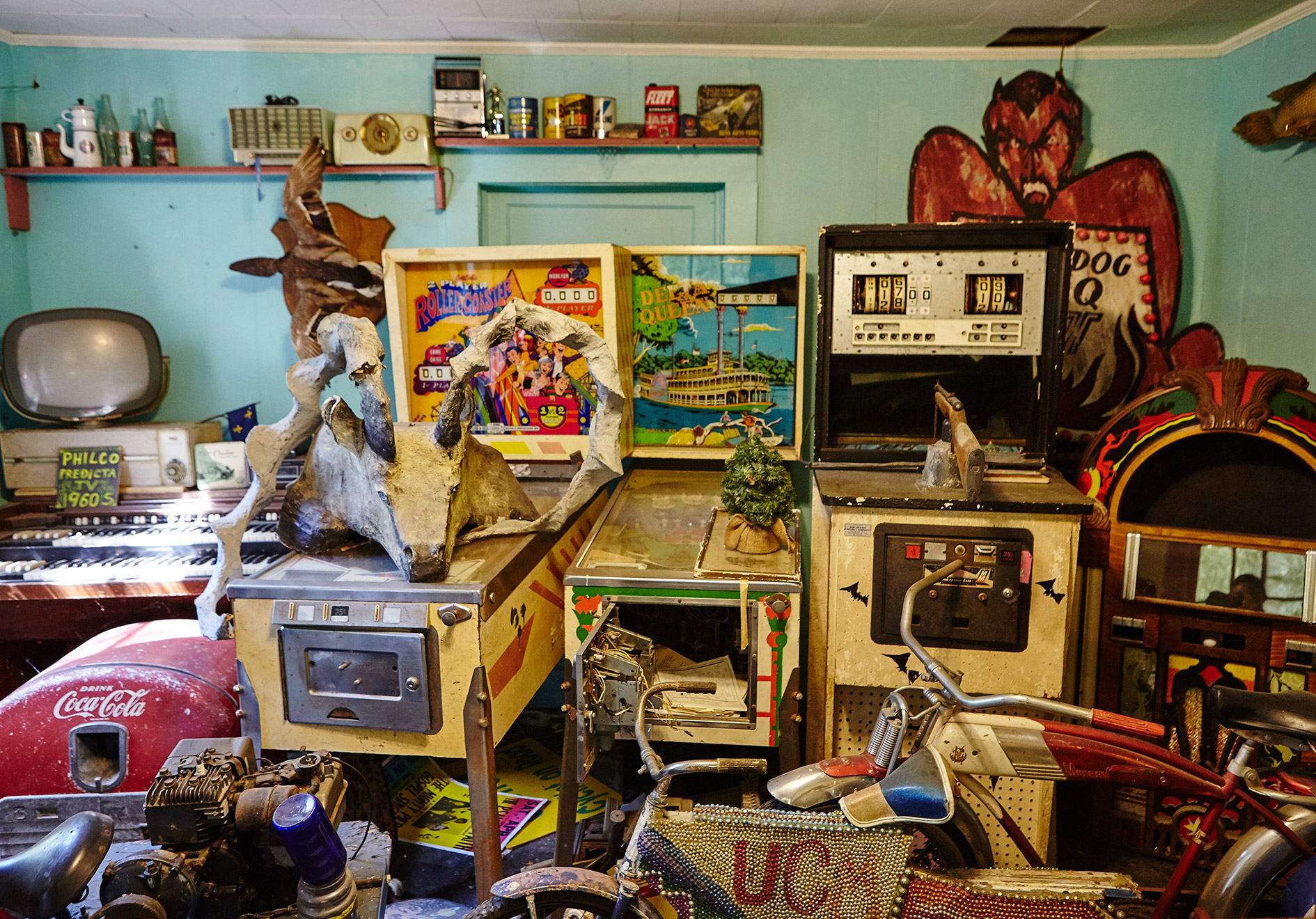 This mega-collection of the absurd and the bizarre are John's commentary of the South he knows—it is mindful, collective, honest, and exploratory. John moved to Abita Springs in 1972 from New Orleans with his wife, jewelry designer Ann O'Brien and several of their creative artist friends, with hopes to establish a consortium of artistic minds within a community that is just the right size and shape for exceptional creativity.
"Writers and creative people in small towns have always found each other, and they've congregated. They cross-pollinated, and you have a network of creative people working together," says John Preble. 
Through his dioramas, collages, and meticulous mish-mash, John has created work that is humorously irreverent, while at the same time, in its own way, exceptionally reverent of the cross-pollinated collection that is Southern Louisiana.
Landscape of Southern Louisiana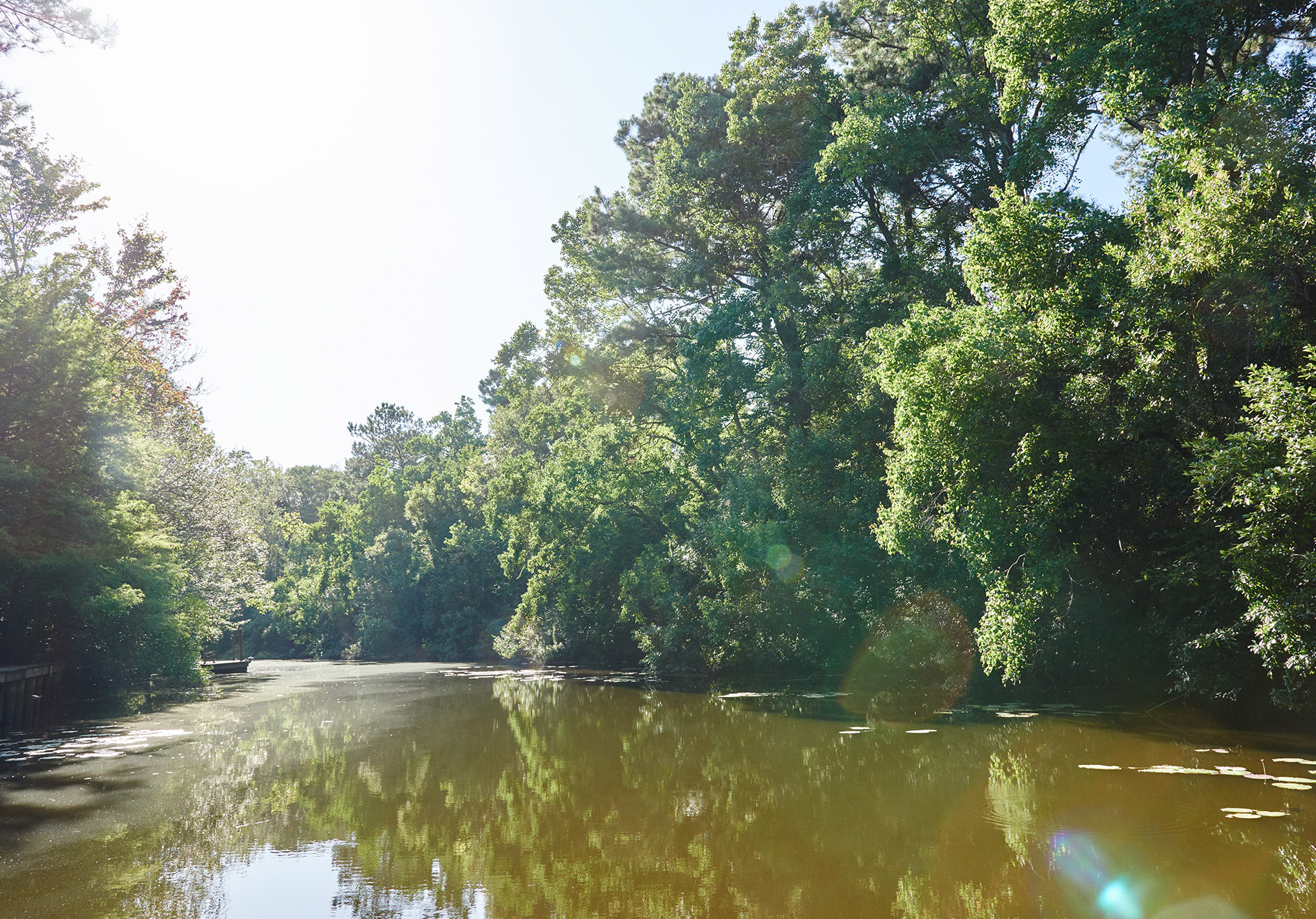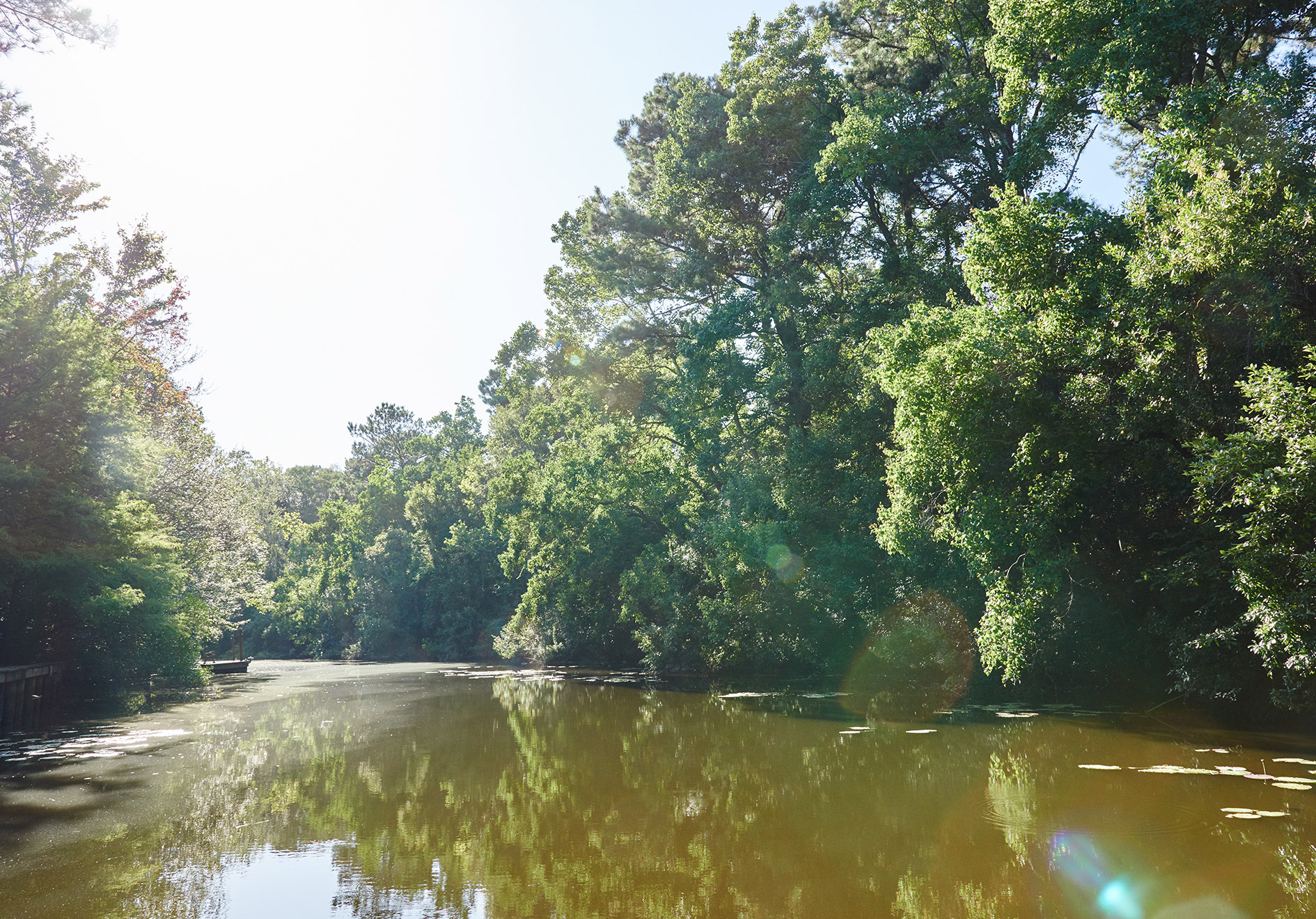 The landscape of Southern Louisiana is varied, and the Northshore of Lake Ponchartrain is indeed special. Three rivers come together in the area, the Abita, the Bogue Falaya, and the Tchefuncta, and these waters bring people together—an embodiment of the community.
The bayou, that still water that takes a breather from the busy flowing river is not so different from Covington, sitting under the shady live oaks listening to the brassy echo of jazz bands and second lines of New Orleans in the distance. You're there, but you're not. You're close, but you're far enough.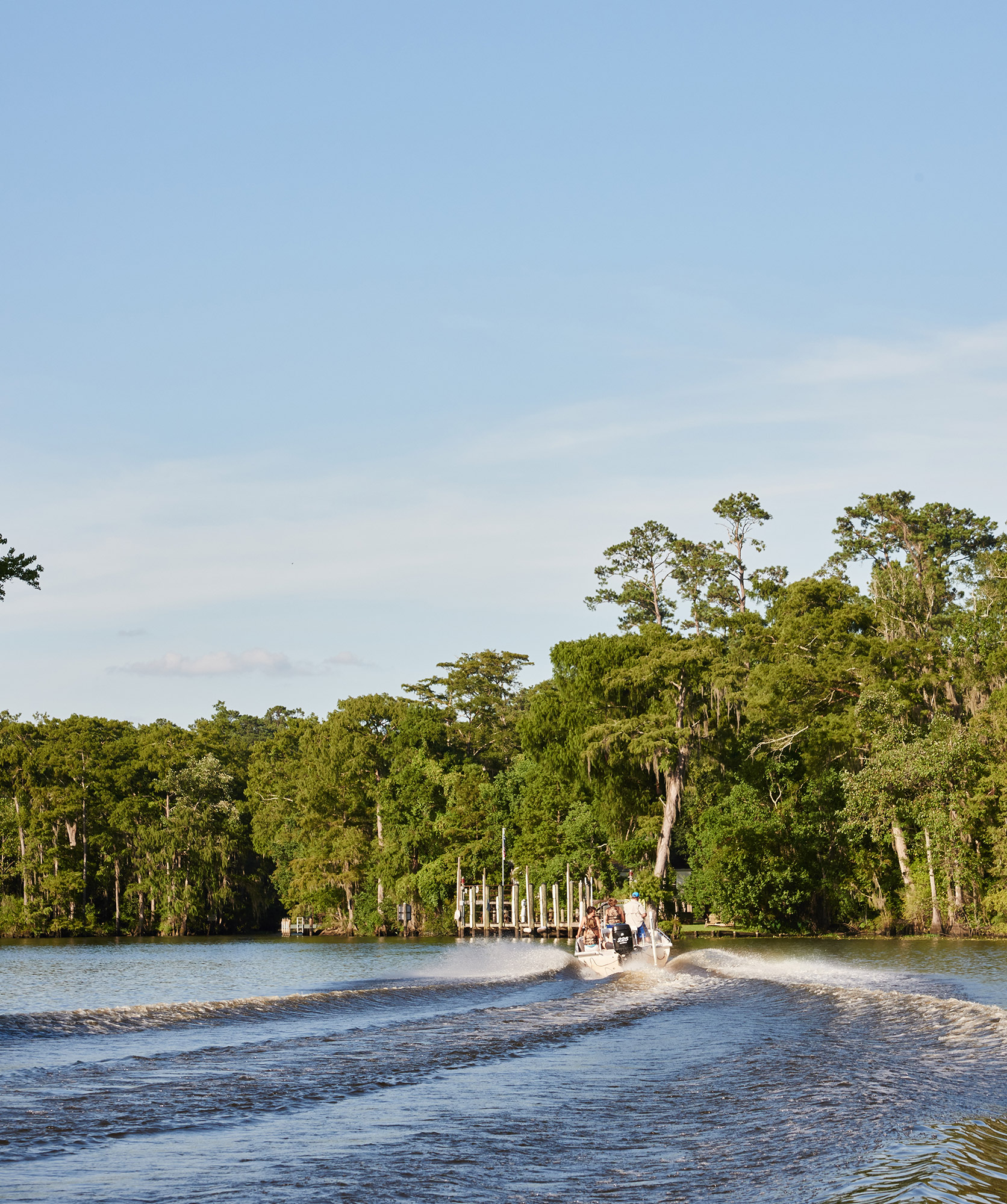 These rivers are dotted with "camps," houses along the water that provide recluse from the busy days of work and travel and stress, and boaters, kayakers, and paddle boarders make use of the water as a means to get away as well as a means to get somewhere. Cypress trees wade in up to their knees, dipping their long branchy fingers tipple toppling upon the blackish water creating a fingerprint of ripples. The smell of the fishy, muddy, earthy water lingers in hair and upon clothes and under the nose in the most pleasant of ways, entering the body up through the nostrils to soothe the soul like a sweet, balmy perfume. 
One favorite riverside destination is The Chimes restaurant, which sits among a canopy of shore-side trees along the water. Goats and chickens and oysters, oh my. The goats and chickens at The Chimes are just for looks. They wander the lush underbrush by the river as dinner entertainment, but the oysters…the oysters are the stars of the show. Charbroiled and plated and best enjoyed upon the wooden, two story deck overlooking the river. Each briny slurp out of the half shell is like inhaling in a bit of the local waters.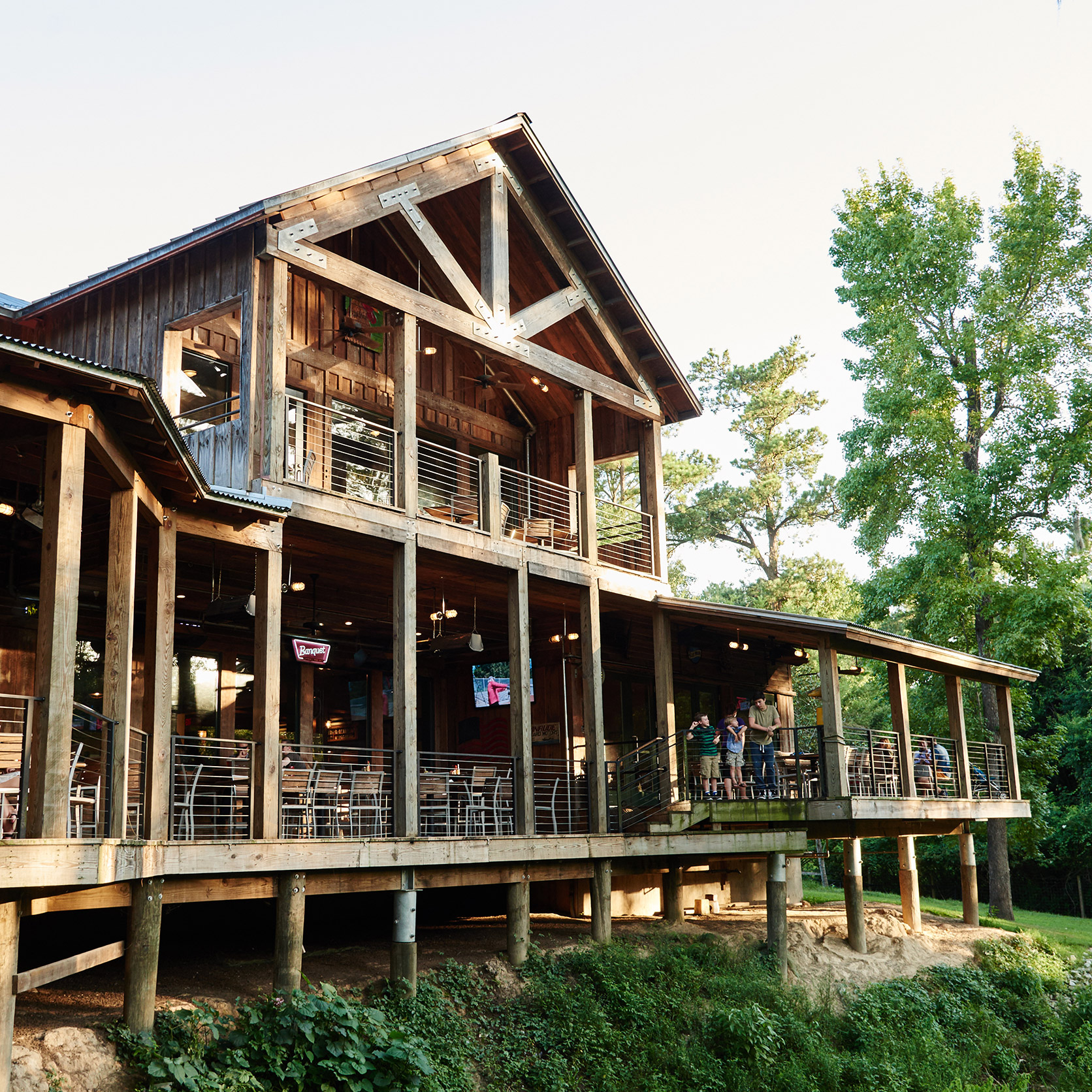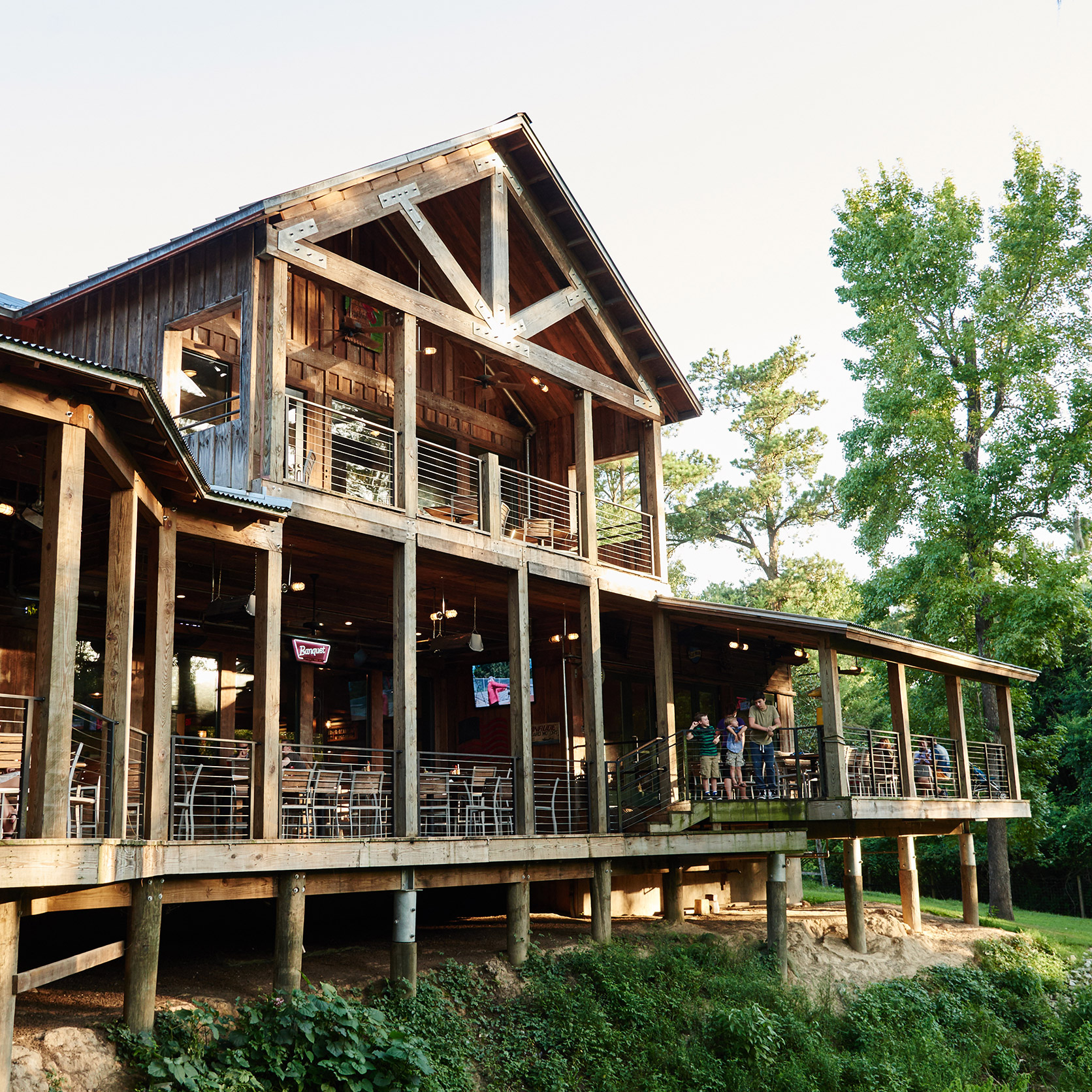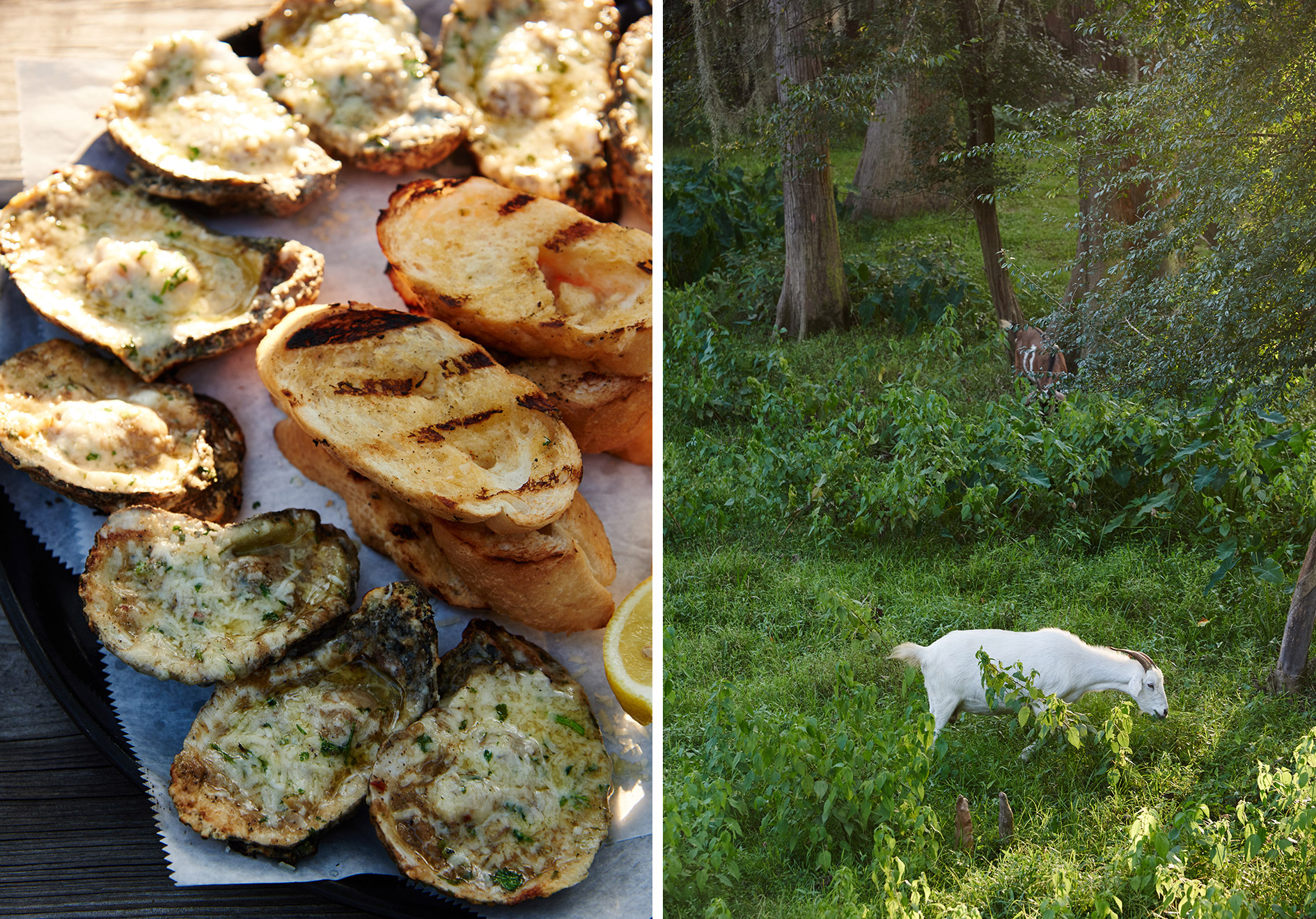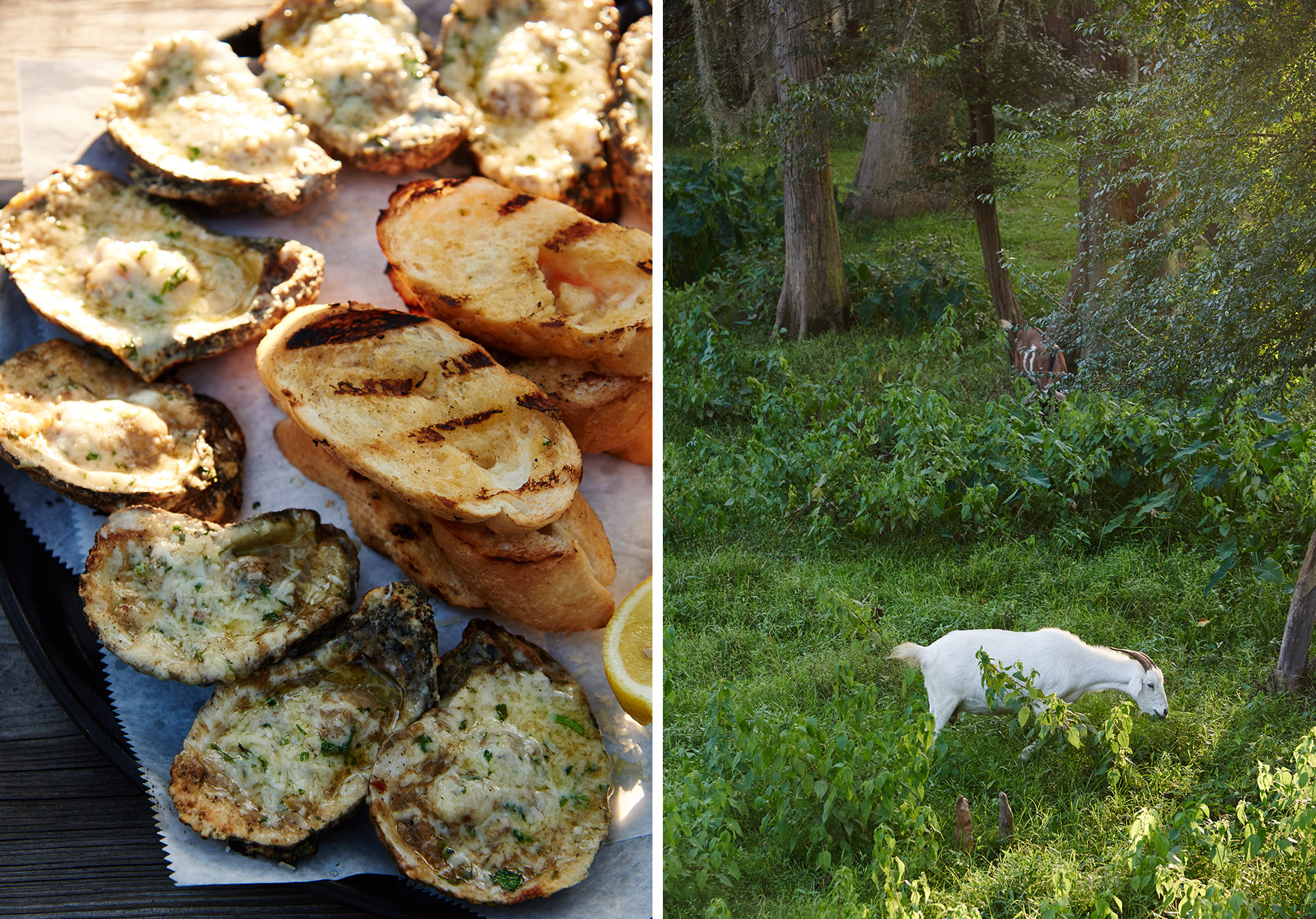 A Connected Community
The Northshore of Lake Ponchartrain is connected through its waterways, but was also at one time connected by a railway system. Though the city once relied on the river and the railroad for transportation of goods and people, both are now special pathways for recreation and exploration. 
The Tammany Trace, a 31-mile paved trail along the old rail line that begins in Covington and connects the town to its neighbors, Abita Springs, Mandeville, Lacombe, and Slidell, along woodlands and wetlands with plenty of restaurants and breweries as pit stops along the way.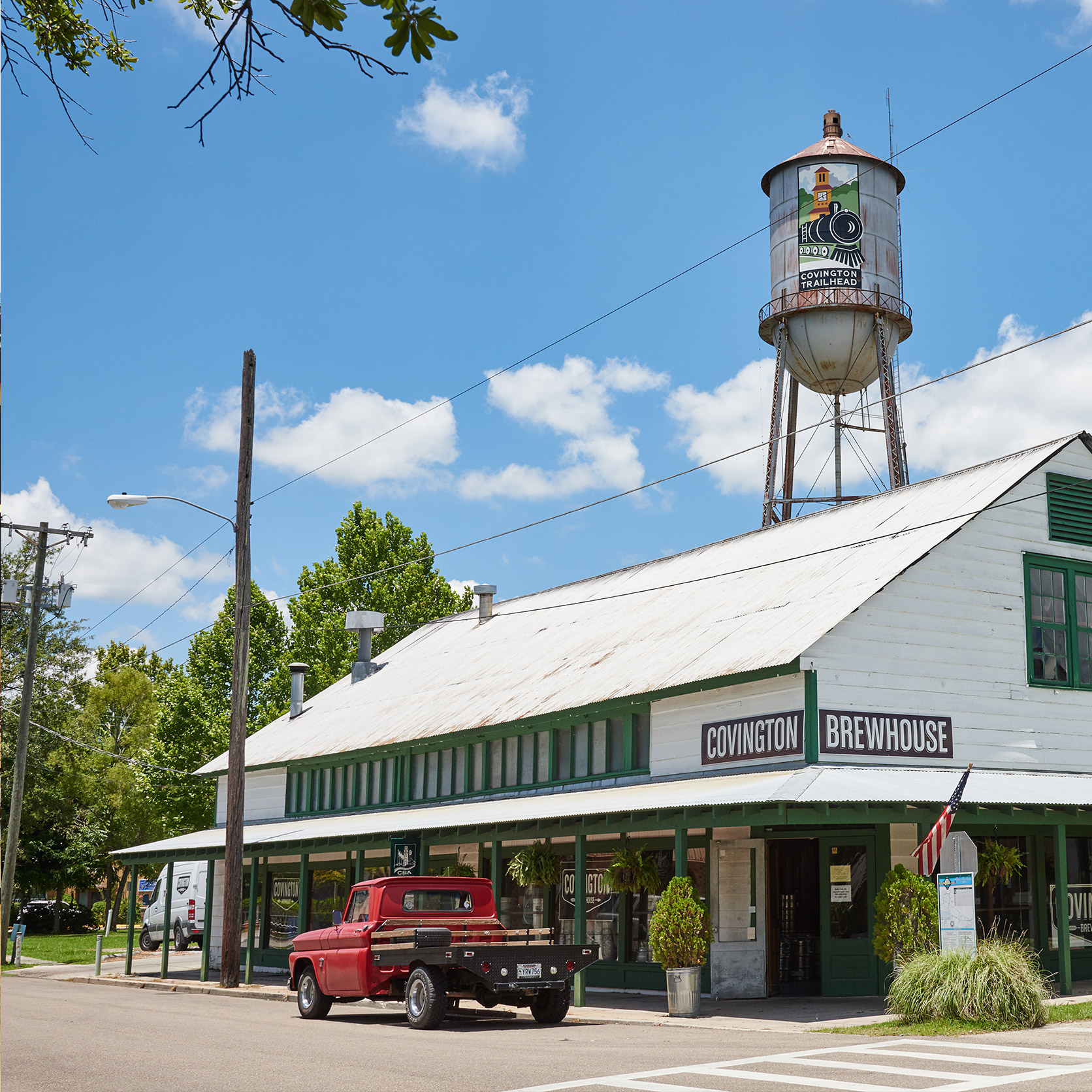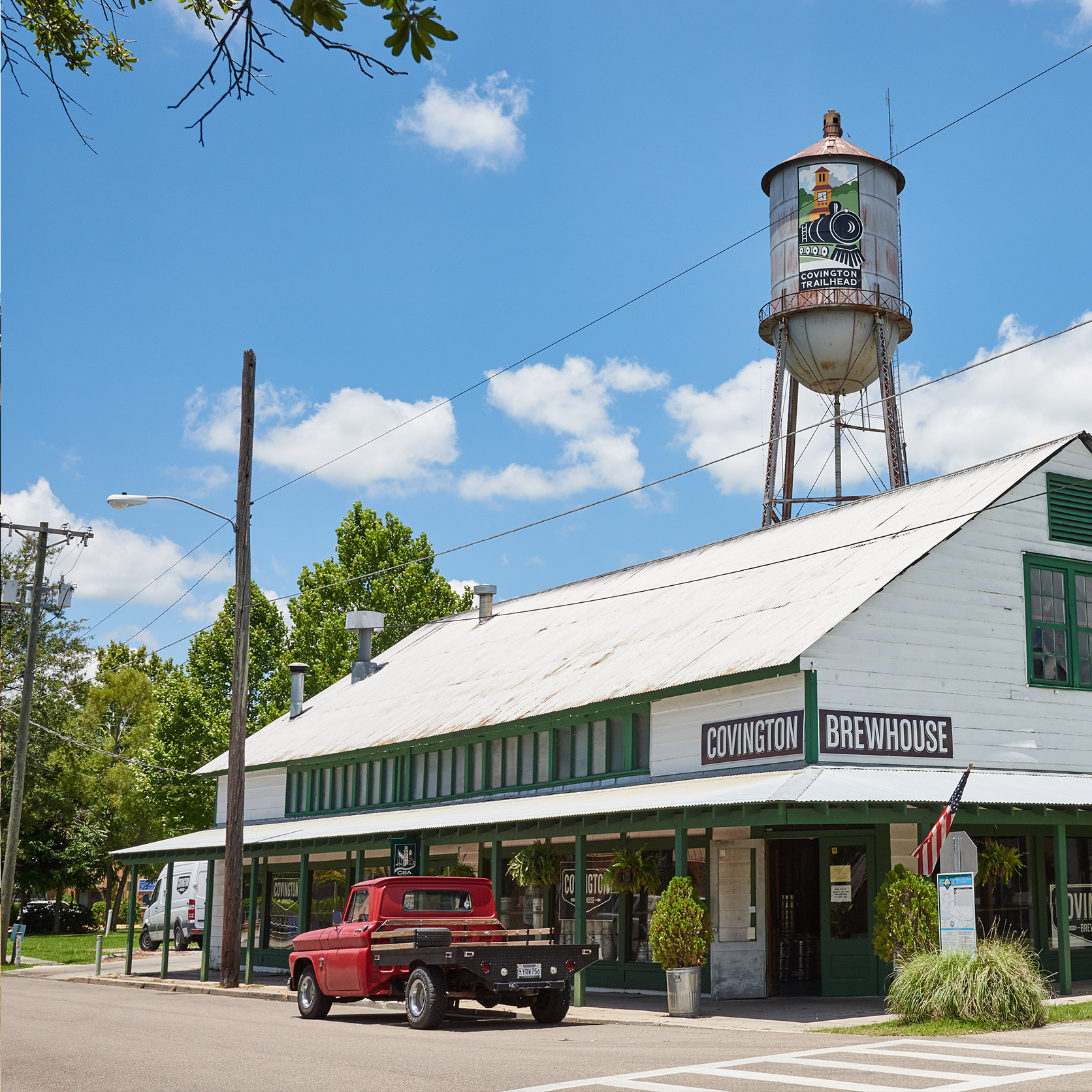 Ride just a short jaunt down the Tammany Trace and you'll roll into one of the largest breweries in the country, Abita Brewing Company. Welcoming over 35,000 visitors per year for brewery tours and tap room tastings, the quality of the beer speaks for itself, but the ethos of the company is one that draws attention as well. The 21st largest brewery in the United States sits just within the Northshore, and as it considers itself a resident of this place, Abita Brewery makes great efforts to give back to the place it calls home. In addition to being good stewards of their resources, investing in solar technologies, and supporting green practices, Abita uses its beloved product as an avenue for giving back.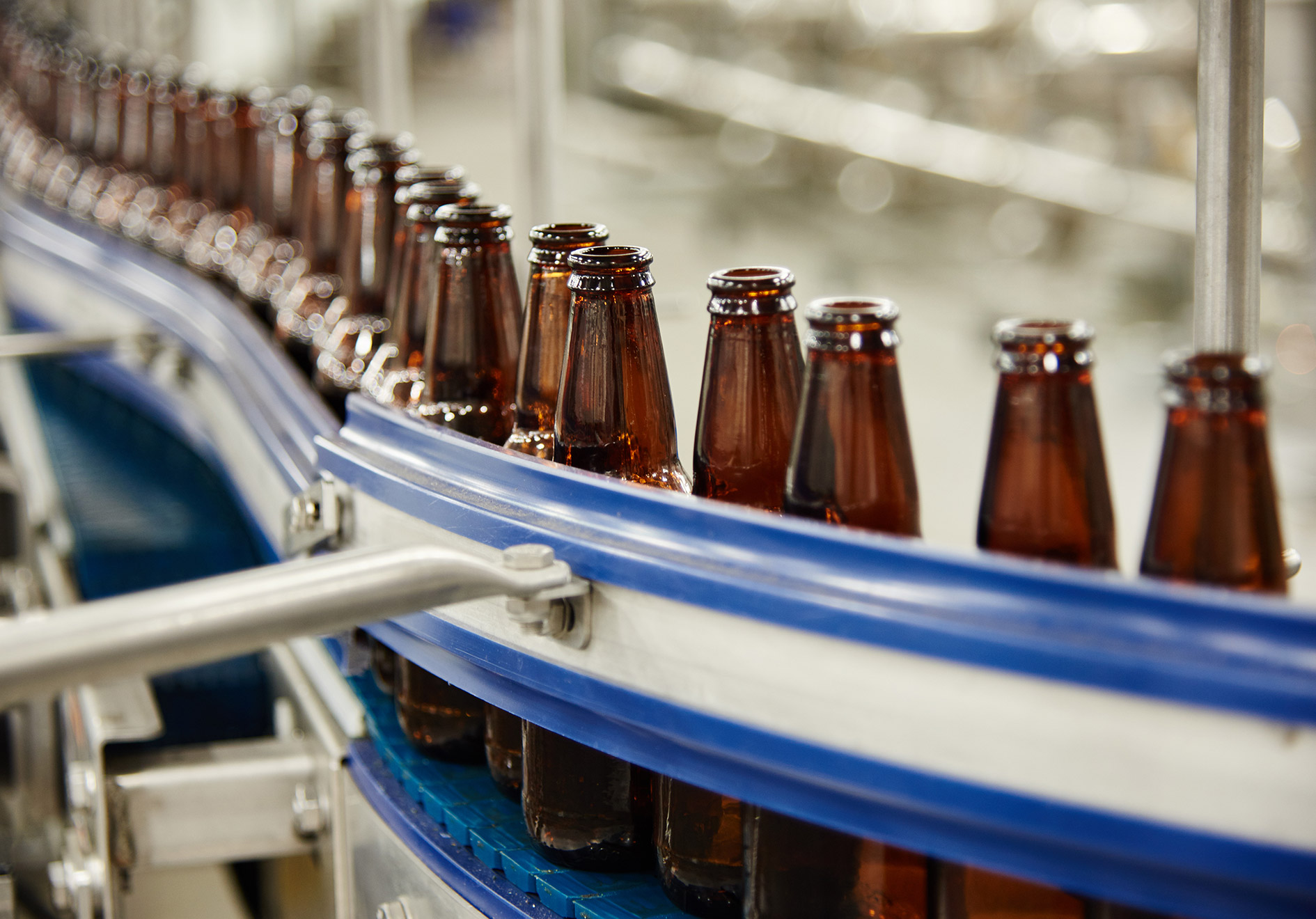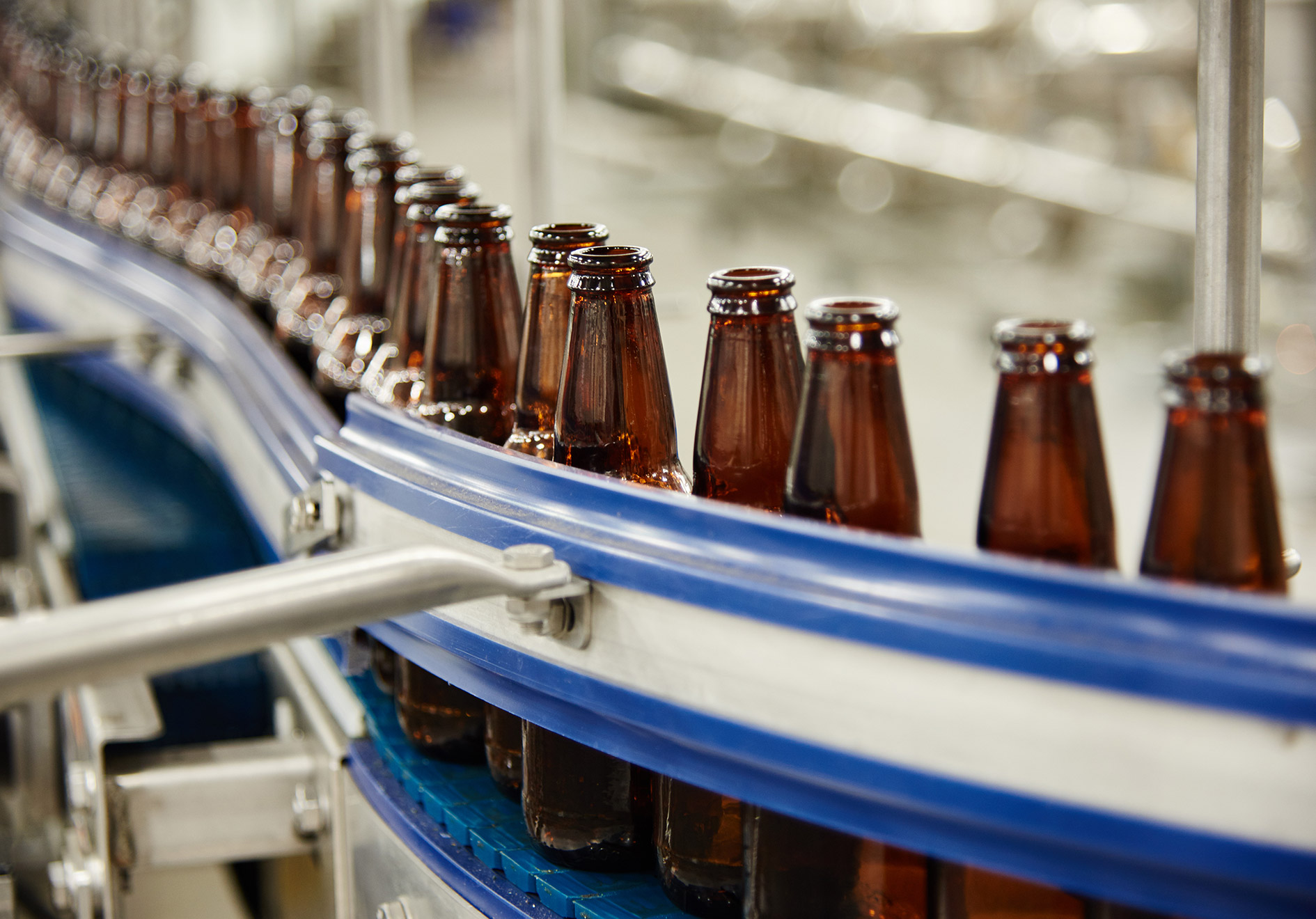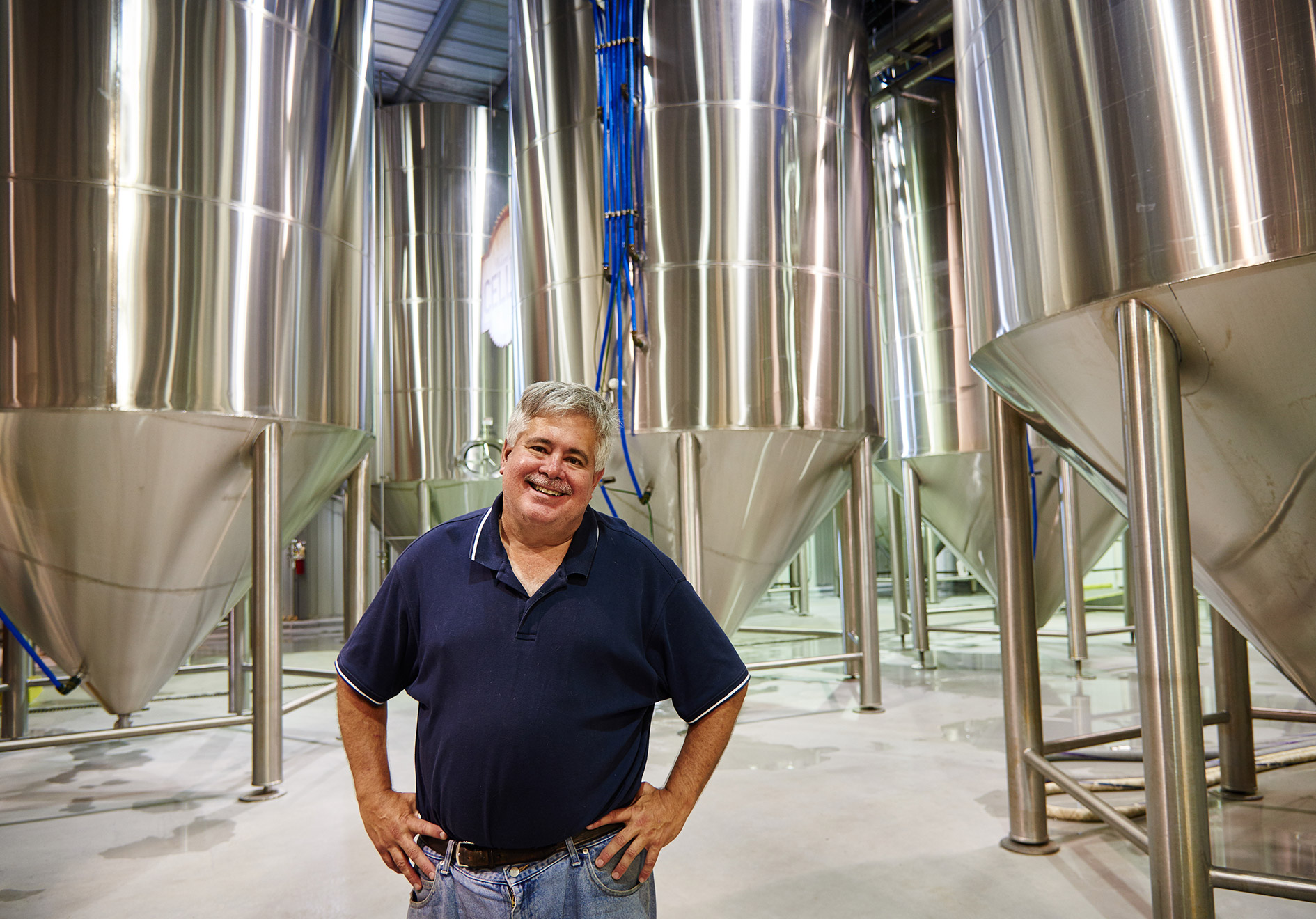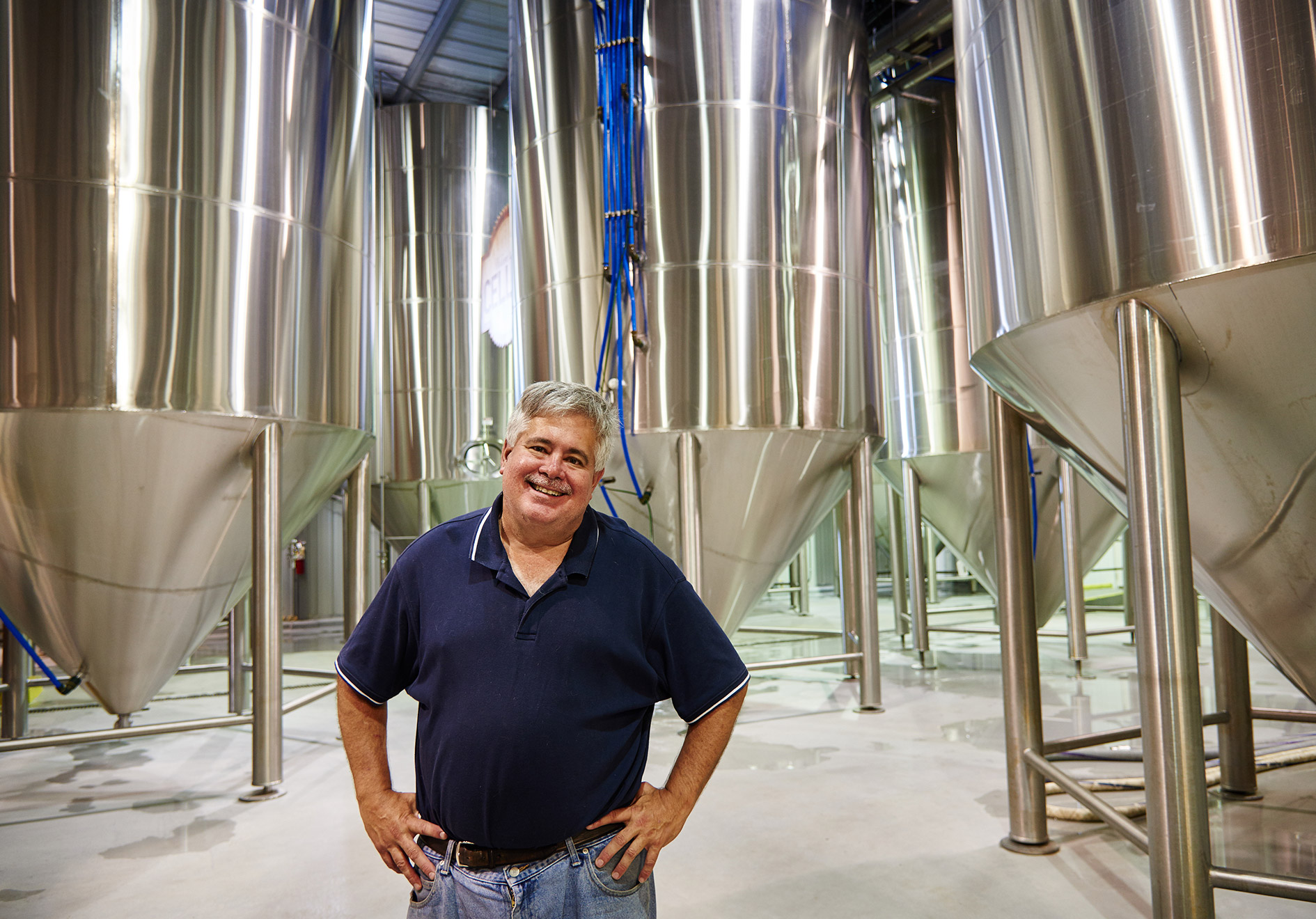 From their SOS: Save our Shore beer, which donates 75 cents per each bottle sold to assist with recuse and restoration of the environment, to the Abita Restoration Ale which raised $550,000 for the Katrina recovery effort, to the Abita Abbey Ale which supports the neighboring Saint Joseph Abbey, Abita Brewing Company considers it a responsibility to take care of their town. 
Back down at the Trailhead in Covington, people from all over the Northshore gather each Wednesday and Saturday for the Covington Farmers Market. This community of producers and consumers is a vibrant one, as locals connect through the homegrown and the homemade, great music, great food, and great atmosphere. 
Upon a small stage overlooking the market, a rag-tag group of musicians pull their folding chairs into a circle, plucking strings and keeping beat as the music leads them. They are part of an open jam session that happens weekly at the farmers market. These musicians range from men and women in their 70s all the way down to five-year-old Seth Clark, who's been bringing down the average age of the group since he was two.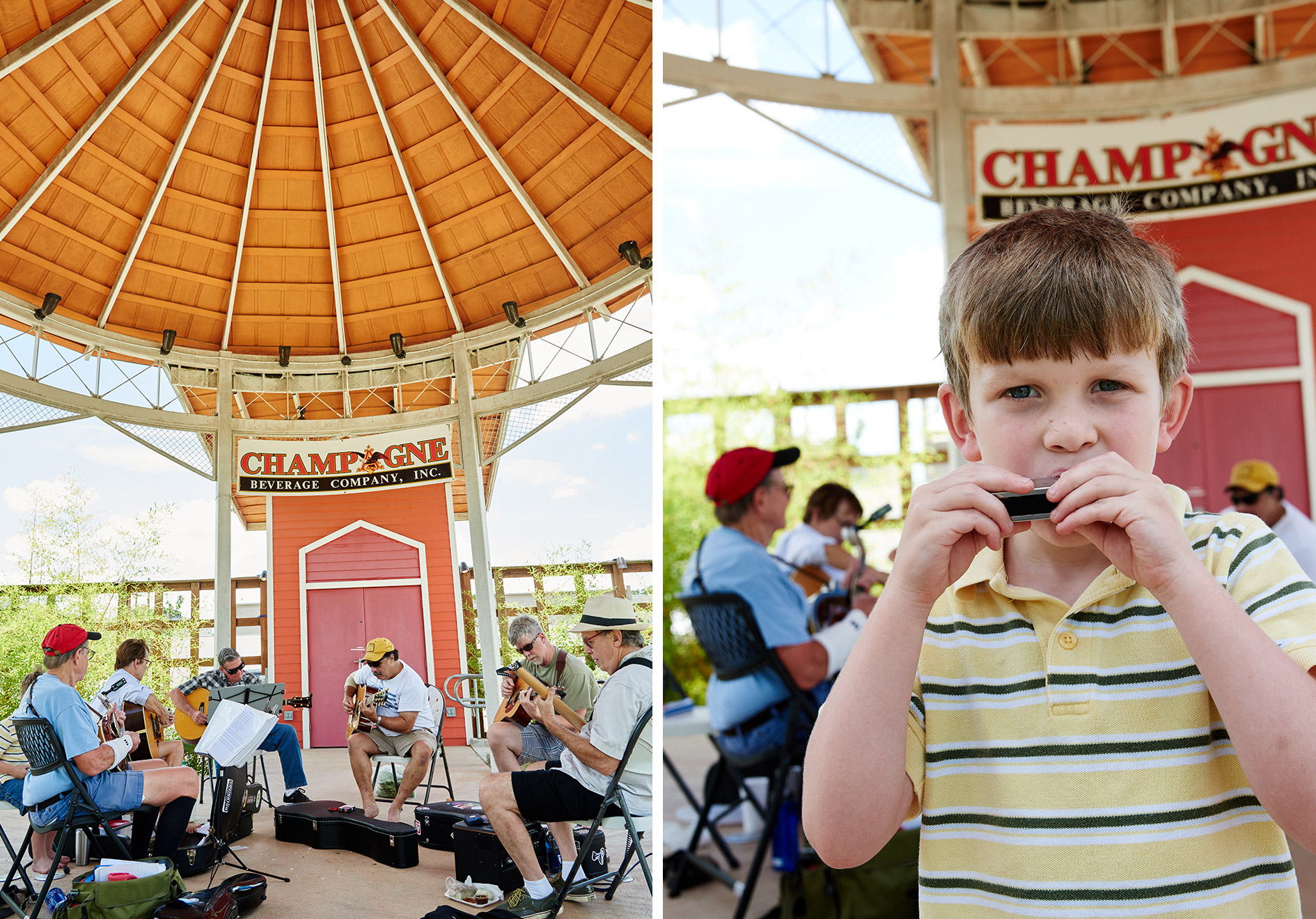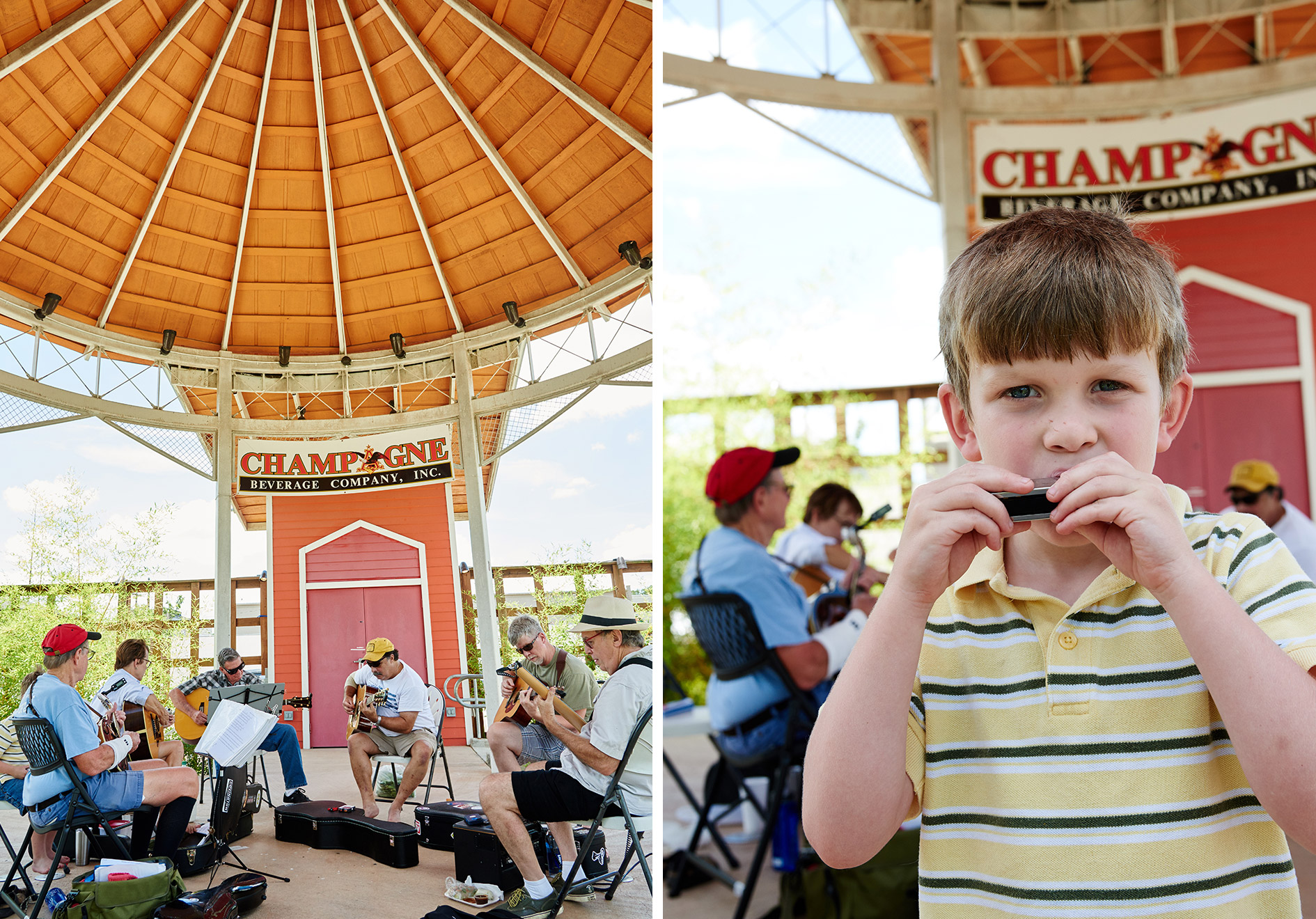 With great local goods, good conversation, some music, and the beautiful surroundings near the wetlands and the woodlands, the farmers market might just be a modern-day ox lot in today's Covington, a center of gathering and exchanging of goods and good times in the town center. 
Covington Remembers
Covington is the kind of town that knows who it is. It welcomes outsiders; it could be said it is a collection of years worth of outsiders coming together. Ralph Menetre, part of the seven generations of Menetre Covingtonians, has seen the town transform throughout his 87 years here, and one must wonder what stories his grandparents and great-grandparents who lived here before him would have to share.
Ralph is somewhat of a legend here in Covington. He was a teacher at the elementary and junior high school, a football coach, a running back for the LSU Tigers ("I was a lot faster then," he says. "And football players were a lot smaller!"), a junior high school principal, a supervisor of instruction, and an assistant superintendent before retiring. He had hundreds of students in his classroom and watched their children grow up, too. 
As he sits perched upon the original horse-stall pews at the Christ Episcopal Church, built in 1846, he knows that this town and this church in particular have made him who he is. The church is considered the oldest continuously occupied, non-residential building in St. Tammany Parish. The flags that hang from the honey wood walls are those that have flown over this church in its history. There are eight of them, from English to Confederate to the United States flag, all holding influence over the town and caring for it as their own in their own ways. 
This church is more than special to him. It is here that he was baptized, confirmed, married—his children, also. A pew is dedicated to his parents, who loved this church before him. For Ralph, it will be his final resting place.
After Ralph retired in 1986, he made it his mission to established and take care of the gardens around the church, which serve as a memorial garden for those who loved and were loved by this church. He tends to the garden, it was his idea after all, and the peace and joy it brings him are evident. He beams with pride, taking in what he's created, knowing this place will be special to him forever, to his family even longer as they will come here to remember. 
"Covington remembers," he says.
He and his wife Winifred celebrated their 65th wedding anniversary at the Southern Hotel and her 87th birthday. They stayed in the Walker Percy Suite, the same room his wife once stayed in as a child. She used to sit in the window and watch the people and horses pass by on the street. Some things have stayed the same, some things have changed. She remembers. Covington remembers.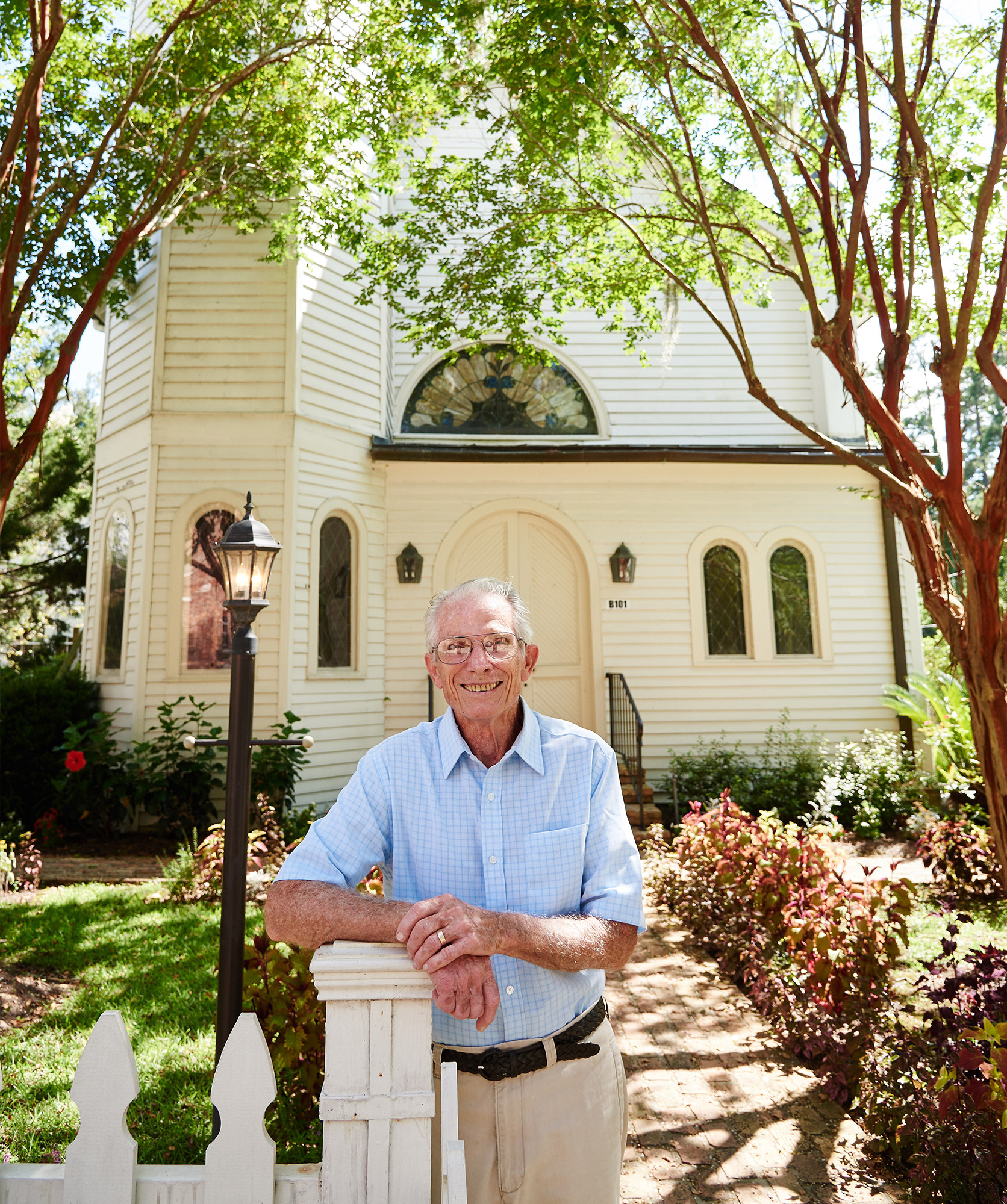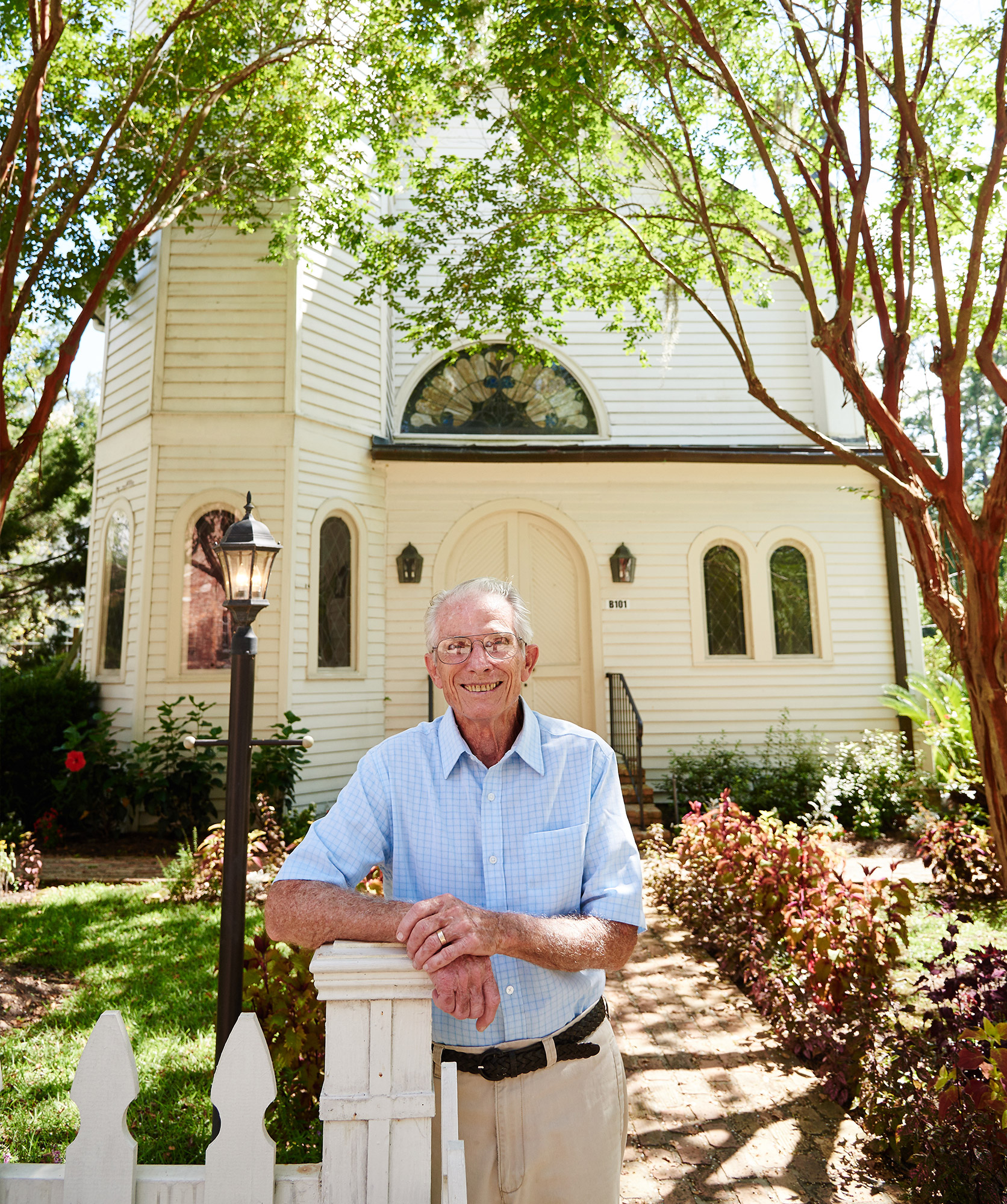 Regions is proud to be a member of the Covington community. The English Tea Room is a customer of Regions. 
Have you been to Covington? Share your favorite spots and memorable stories in the comments section below! 
Know a Good Town? We would love to explore it! Send your ideas to [email protected].