Sometimes the things that surprise us in our lives turn out to be the most beloved. And our Good Dog of the Month, Ollie, is one of those wonderful surprises. This affectionate beagle came to owners Elena Nava and Joe Montefusco by a chance rescue, and he has found a home with them and a life full of love and belly rubs. 
Elena, a long-time dog lover (and a lifelong owner of beagles), and Joe, who'd not owned a dog before, had been talking for some time about getting a dog. The idea of getting a dog was a big decision that they anticipated would require much planning and discussion. But as fate would have it, on a drive to visit Elena's grandmother in Town Creek, Alabama, planning and discussing went out the window when they saw a thin, gaunt beagle on the side of the road in need of rescue. 
They pulled over, and right away, Ollie came right up to them, affectionate and happy to be in their company. They took the dog to Elena's grandmother's house where it was clear the dog had never been indoors. Joe laughs as he remembers, "In a matter of seconds, Ollie ran full-speed inside, jumped on the coffee table, knocked everything off of it, snagged some food, and dug into the garbage!" So they kept the dog outdoors as they decided what to do with him. 
Ollie was thin and malnourished, had missing patches of hair, and looked to be in terrible condition. They decided to take him to the vet for an evaluation, where they discovered he had an advanced case of heartworm that would require treatment and a great deal of supervision as Ollie recovered. But Elena was dedicated to Ollie and took care in providing a safe and loving environment for this dog who had been through so much. 
Joe, Elena, and her family planned to foster Ollie until he was heartworm-free and then find him a home. While Ollie recovered, however, Joe and Elena debated keeping Ollie themselves. Elena was sure he was meant to be their dog; Joe was nervous. They wondered, would he like living in an apartment in Birmingham? Would he want to be outdoors instead? But as time went on and Ollie healed, it was clear that he was meant to be with Elena and Joe.
Ollie loved his new home in Birmingham with Elena and Joe, and he settled in quickly. But one week after Ollie arrived in Birmingham, Elena and Joe heard a terrible noise in the middle of the night and found Ollie seizing on the floor. These seizures recurred weekly, and after a trip to the vet, Ollie was diagnosed with epilepsy. Elena and Joe, in their short time with Ollie to that point, had cared for this resilient dog, and they were intent on helping him once again. Ollie is now on medication for his seizures, and he has such a pleasant, sweet attitude that you would never know the hard life he lived before Elena and her family found him.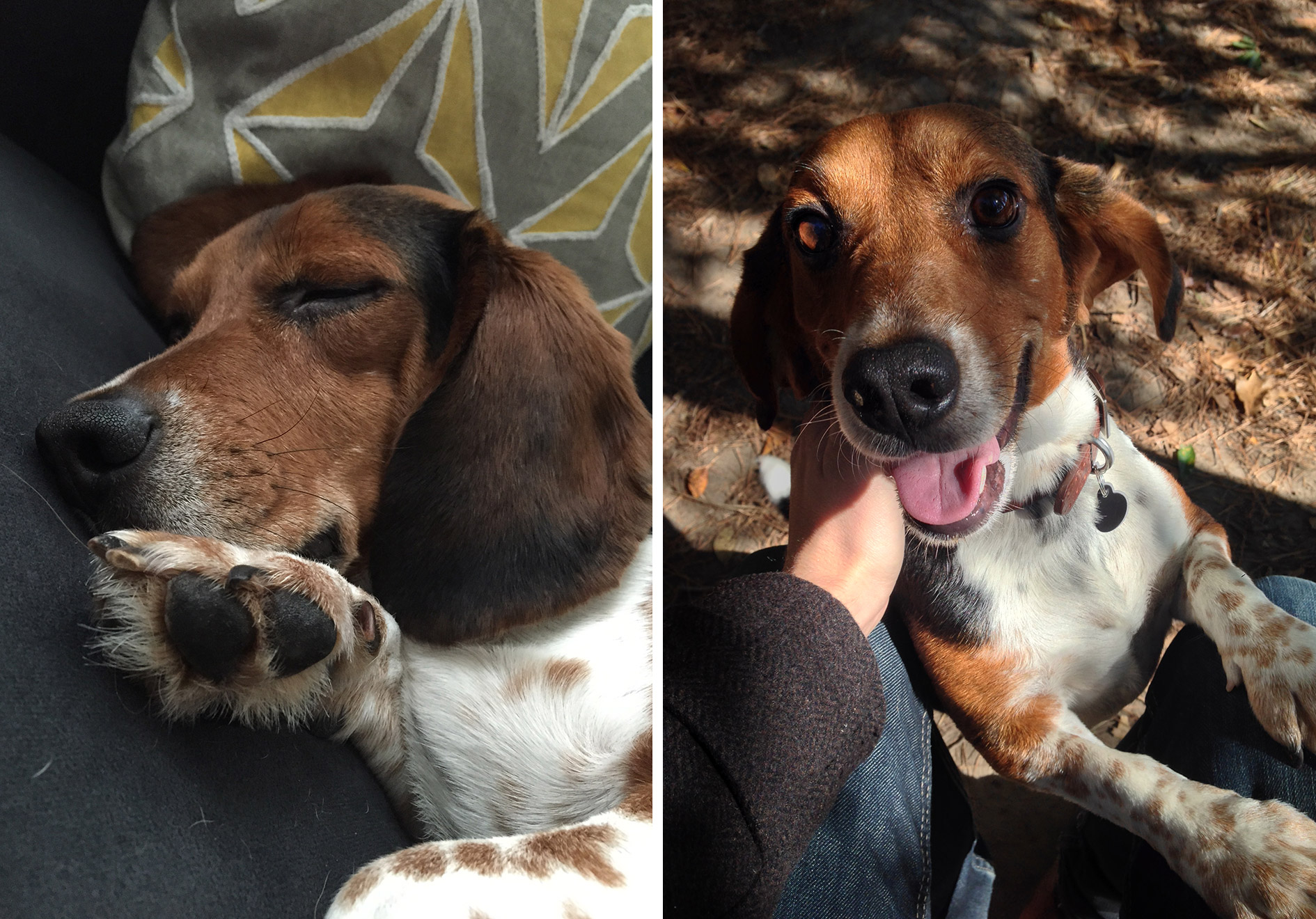 Now Ollie enjoys trips to the dog park and hikes with Elena and Joe. He is friendly and affectionate. He rarely barks and loves to play. Even though he had such a tough beginning, he is not scared of people, and he always welcomes a scratch on the back or a rub of the belly.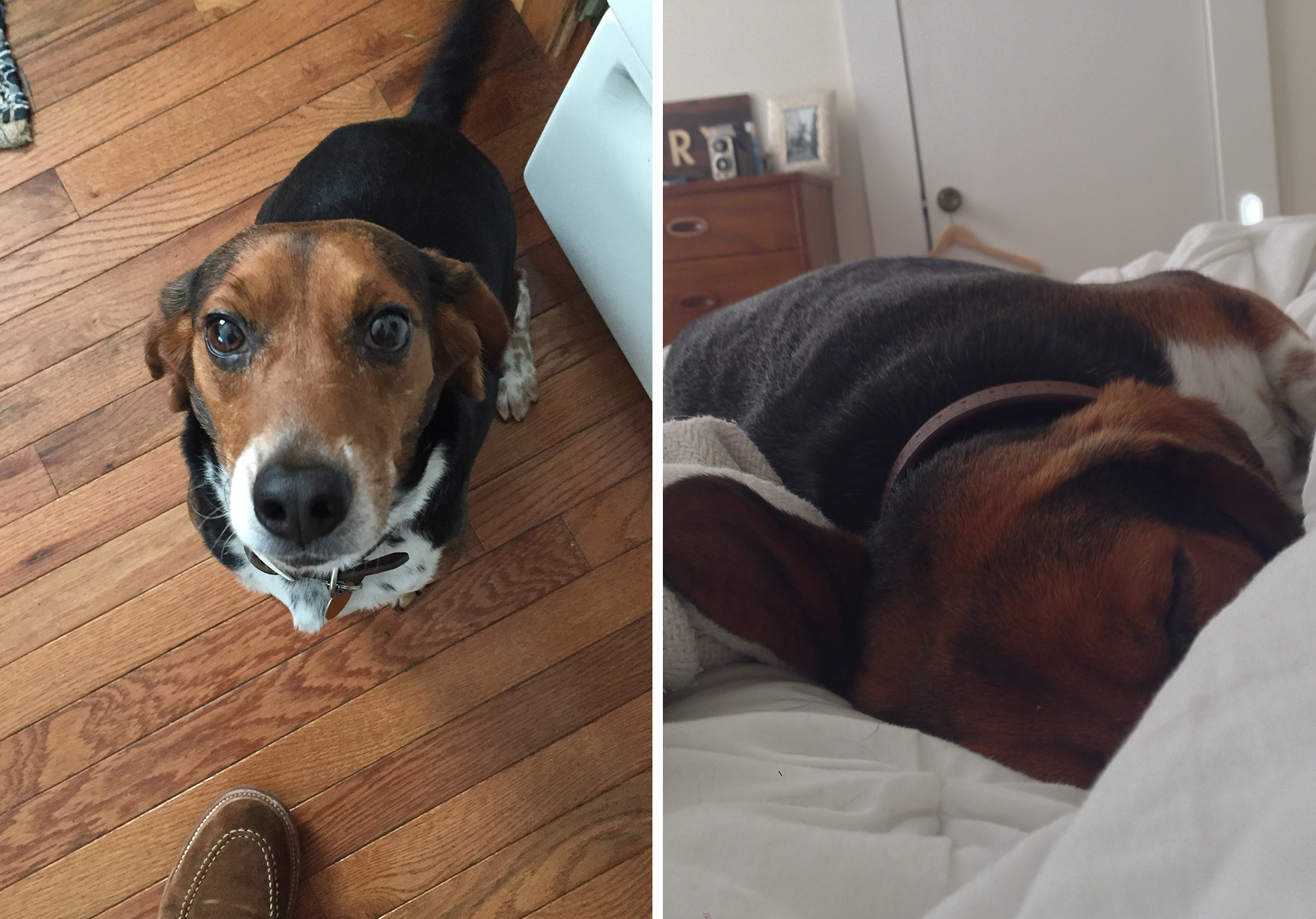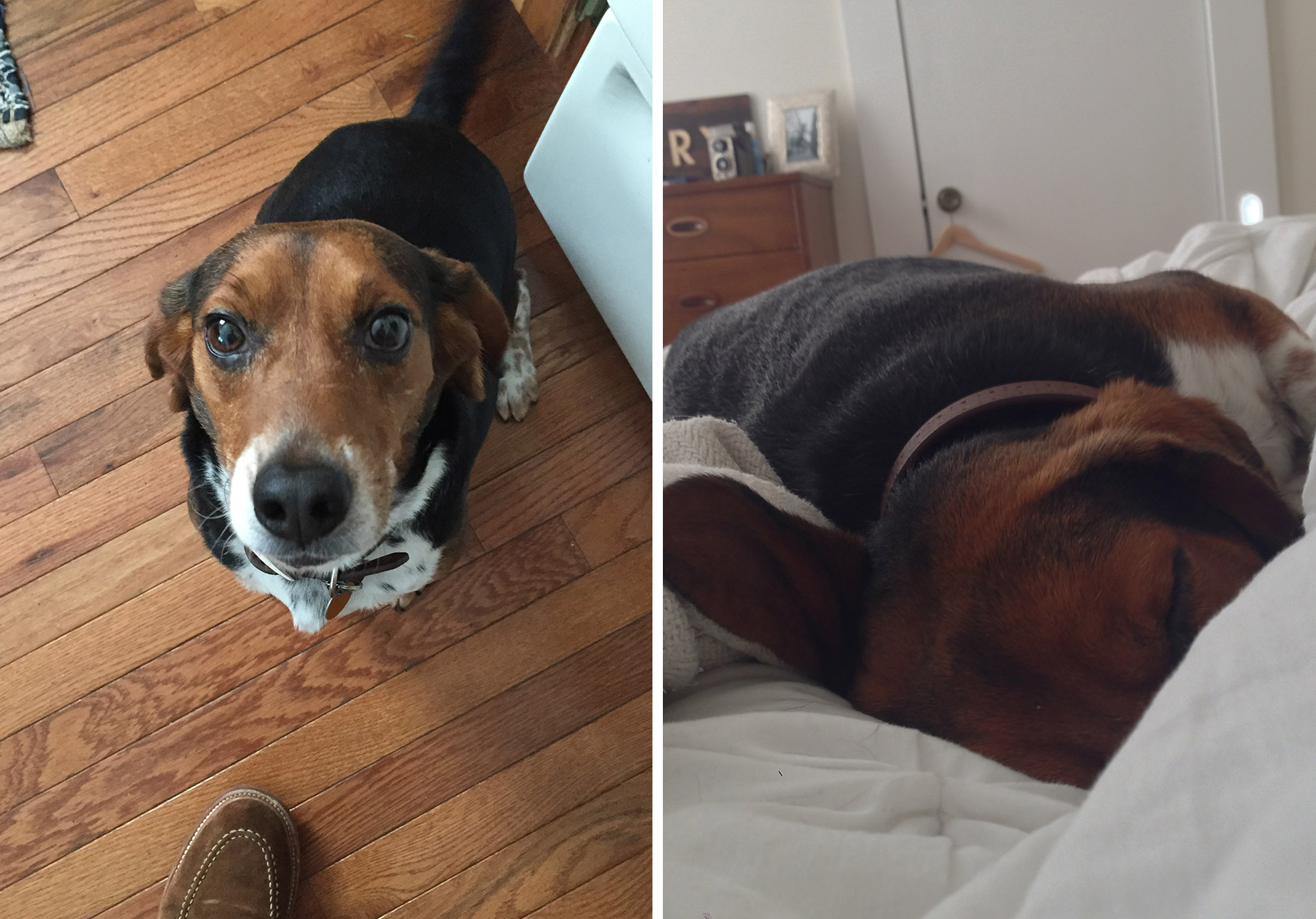 Ollie was a surprise that was meant to be. He won the hearts of Elena and Joe, and has been an important companion for the both of them. This spring, Elena moved from Alabama to Tennessee to attend Physician Assistant school, and Ollie still lives with Joe in Birmingham. They keep each other company, and Ollie has been the best buddy to Joe while Elena is away. Though Elena and Joe were initially uncertain if Ollie would be the dog for them, there is no doubt now that the surprise on that fateful day in Town Creek was one of the greatest. Ollie is a very good dog, indeed. 
WE WANT TO HEAR ABOUT YOUR GOOD DOG! After all, your dog is the best dog ever, right? The funniest dog? The cutest dog? The smartest dog? The weirdest dog? The most courageous dog? So tell us your dog's tale, and send your favorite photo. We'll post it on our gallery, and once a quarter, we'll showcase one of our special Good Dogs.
So let us see the good — the good dog, that is! (share your story and photo)