Donya Catlett of Hot Springs, Ark., didn't have any experience starting a charitable foundation, much less raising money for and custom-designing a park designed to meet the needs of kids with special needs.
But after losing her seven-year-old daughter, Ali, in September 2014, to a rare condition known as Batten disease, Donya was determined to do something positive to honor Ali's memory. A state-of-the-art, fully accessible park seemed like a natural start. After all, it was Ali's condition that first opened Donya's eyes to the need for such a place in their hometown.
Batten disease, for which there is no known cure, causes progressive neurological impairment, leading to blindness and loss of speech and motor control. When Ali—who had always been a healthy, active child—began showing symptoms at age four, her family traveled extensively to find new therapies and hope for their little girl. Donya believes their efforts improved her quality of life, even if it couldn't save her. She passed away before she turned eight.
While the pain of the family's loss can be nearly unbearable at times, Donya decided to channel her grief into a tireless effort to turn Ali's Wonderland—which will be Hot Springs' first fully accessible, barrier-free playground—into a reality. "Ali was so strong through everything," she remembers. "She was fighting a disease that was robbing her of her abilities, but she was always smiling and happy. I know she would want me to do the same thing by giving hope and joy to the others who need it if I can."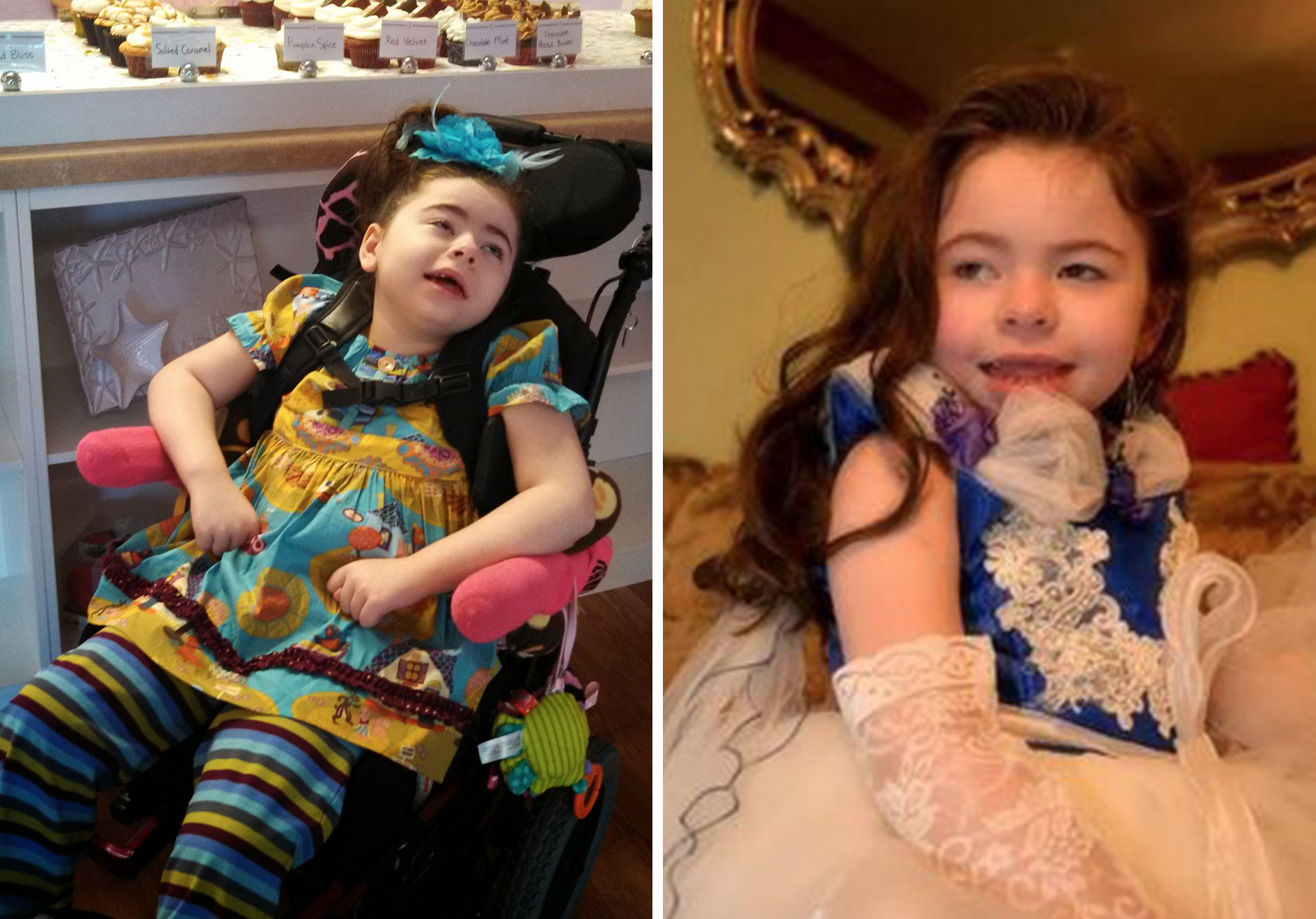 A Mother's Inspiration
One experience in particular helped to plant the idea in Donya's mind. Ali had been chosen to receive the vacation of her choice through Grant Angel Wishes and Travel, a charity that grants wishes to children with terminal conditions. Ali chose to visit Morgan's Wonderland, a theme park in San Antonio, Tex., that is designed to accommodate individuals with special needs. "When we arrived, the owner of the park was waiting for us and made us feel so special and welcome," Donya remembers. "The experience there sold me. I can remember standing there with Ali and saying, 'I'm going to bring this concept to our community.'"
The park stood in stark contrast to how Ali and her family had often felt at home, where there weren't any playgrounds to accommodate children with special needs. Donya remembers on several occasions taking Ali to local parks and realizing her daughter, whose motor skills had deteriorated as the disease progressed, was unable to join her friends on the playground which they had come together to visit. "It felt so unfair," Donya remembers. "It made me feel so bad as a parent."
They were far from alone. Rachel Tapp, who has a son with special needs and now serves on the board for Ali's Angels Foundation—which under Donya's leadership is raising money for Ali's Wonderland—describes similar experiences. "It's terrible to have to see the look on your child's face watching all the fun other kids are having," Rachel says. "So having a special-needs park here will be tremendous."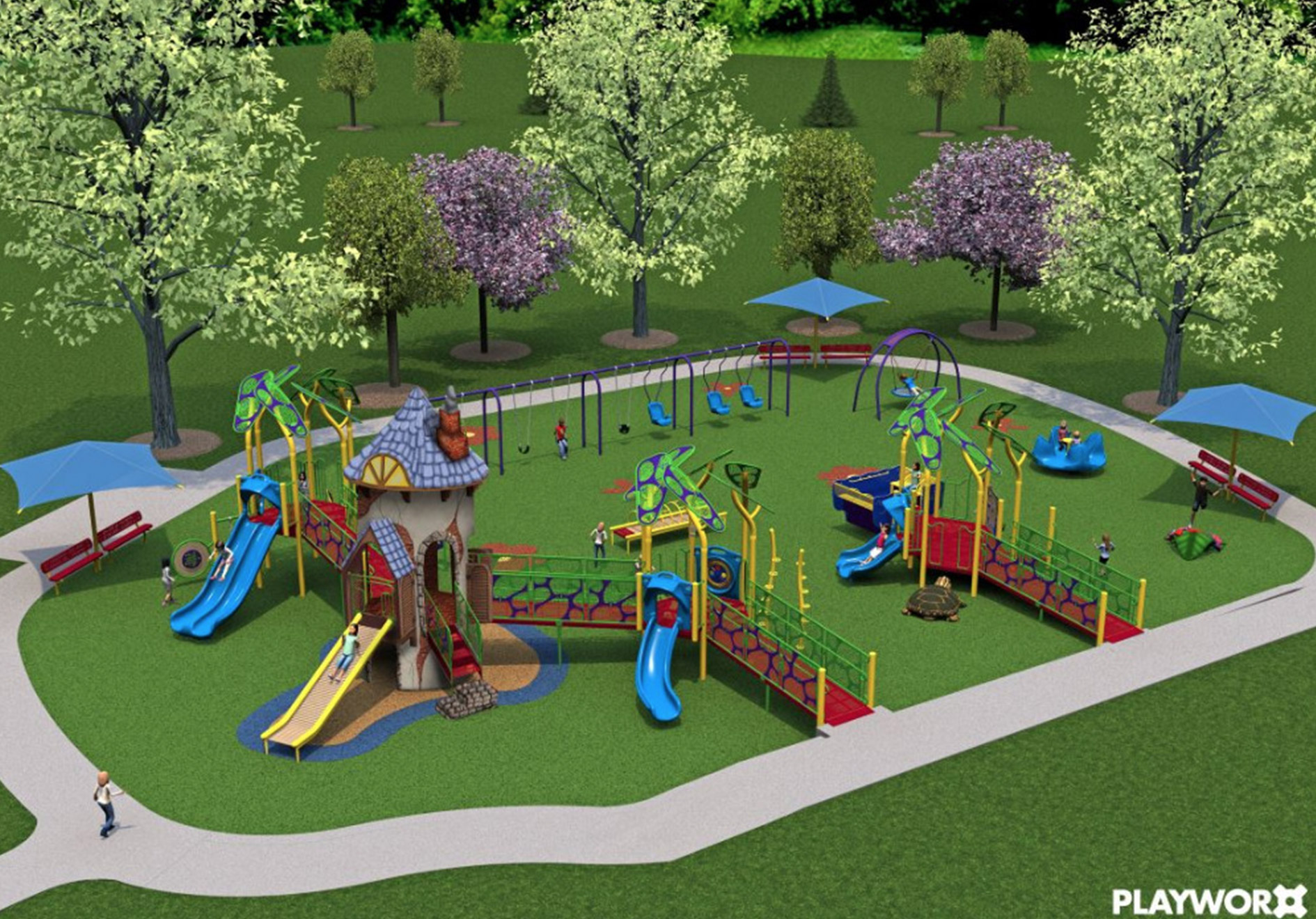 A Steep Learning Curve, but Fierce Determination
Donya is the first to say she knew nothing about starting a foundation, much less launching a fundraising campaign and jumping through the hoops required to build a brand-new city park. "I have no experience in any of this," she says. "But I'm very passionate, and if I don't know something, I'll dig into it and figure it out."
Ali's Angel Foundation and the city of Hot Springs are working in collaboration with the Hot Springs School District to bring Ali's Wonderland to life. Donya has designed the playground to be very unique, having learned much from the special-needs community with which she has grown close over the years. "Some of the things you'll see in the park are not in any other park in the world," she says. "This will be a one-of-a-kind place, and it will improve the quality of life for children with special needs in our community.
"No children should have to feel like they don't belong," she adds, "because they truly do belong."
Ali's Legacy
During her life and to this day, Ali rallied supporters from all over as she battled this rare, fatal illness. People all over the country and beyond followed her story on Facebook, and some even came to meet her and her family in person. One man in Nevada learned about Ali and presented the family with a special-needs van on Christmas.
Donya says she'll never truly recover from the grief of losing her daughter, whom friends describe as a happy little girl with big, beautiful brown eyes and porcelain skin. But the people Donya has met through the small community of families battling Batten disease, as well as others with disabilities of all kinds, have helped give her support and a strong sense of purpose.
"Every day with Ali was a gift," Donya says, "because we knew how short her life could be. We miss her terribly, but her spirit is very much alive in the hearts of her family and everyone whose life she touched. She helped bring this awful disease to the forefront, and because of Ali, there are countless people around the world who are now aware. It's the first step to finding a cure.
"That's why I am doing what I can to give hope to others who need it," Donya continues. "That's what Ali would want me to do."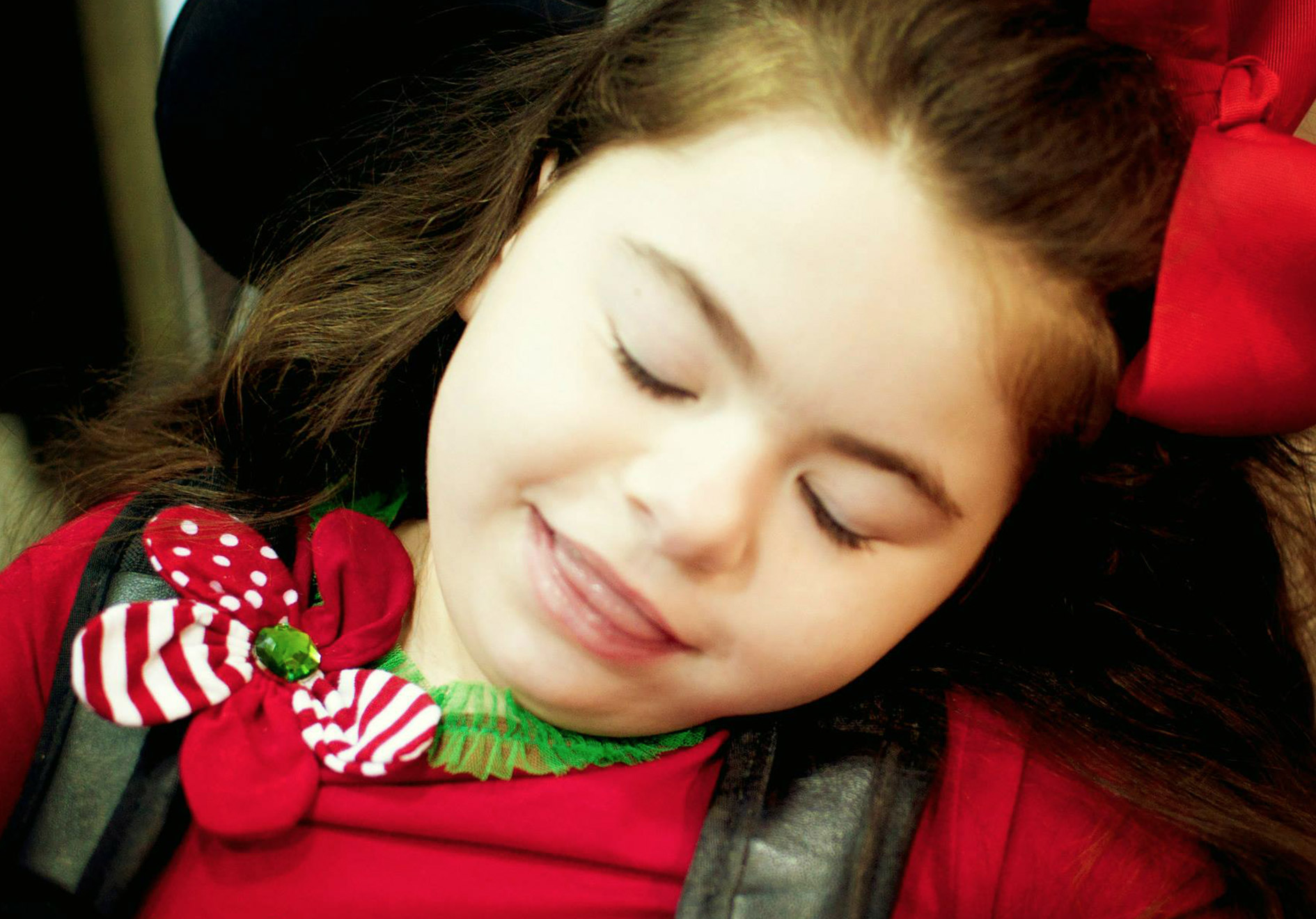 Donya Catlett was selected as a winner of the 2015 #SeeTheGoodContest.