MEMPHIS, Tenn. – Dec. 13, 2019 – The Alabama-based Regions Foundation, a nonprofit initiative of Regions Bank, on Thursday announced a donation of $50,000 to Tech901 – a nonprofit providing information technology training for low- or moderate-income Memphis students seeking employment.
The Regions Foundation's contribution will fund instructional and course materials for two complete Tech901 training classes in 2020. The courses will serve a total of 60 students.
"When we invest in workforce readiness programs, we are investing in the economic future of our communities," said Marta Self, Executive Director of the Regions Foundation. "Tech901 is providing a path for students to learn valuable skills in a specialized, highly competitive field. This organization is also creating an employment pipeline by connecting program graduates with career opportunities that will serve Memphis for many years to come."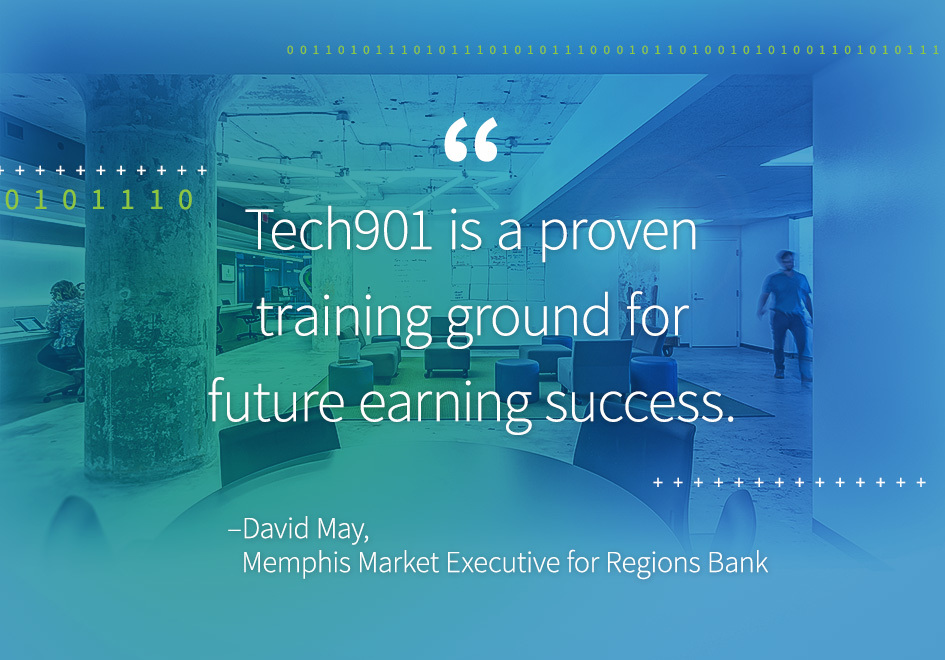 Founded in 2015, Tech901 provides training in a variety of information technology specialty areas, including foundations, networking, security, programming and coding, among others. Courses also address non-technical skills such as communication and project management.
According to Tech901, one-third of course graduates will quickly transition to an information technology role following completion of the program. Those who do are projected to achieve more than an 80% increase in their annual income.
"Tech901 is a proven training ground for future earning success," said David May, Memphis Market Executive for Regions Bank. "We've seen the positive results this program yields for its graduates and for our employers by connecting talented professionals with gainful careers."
Tennessee State Rep. Hoyt "Mark" White notes the important role Tech901 plays in connecting workforce education and resources to nontraditional students seeking to advance their careers in this specialized industry.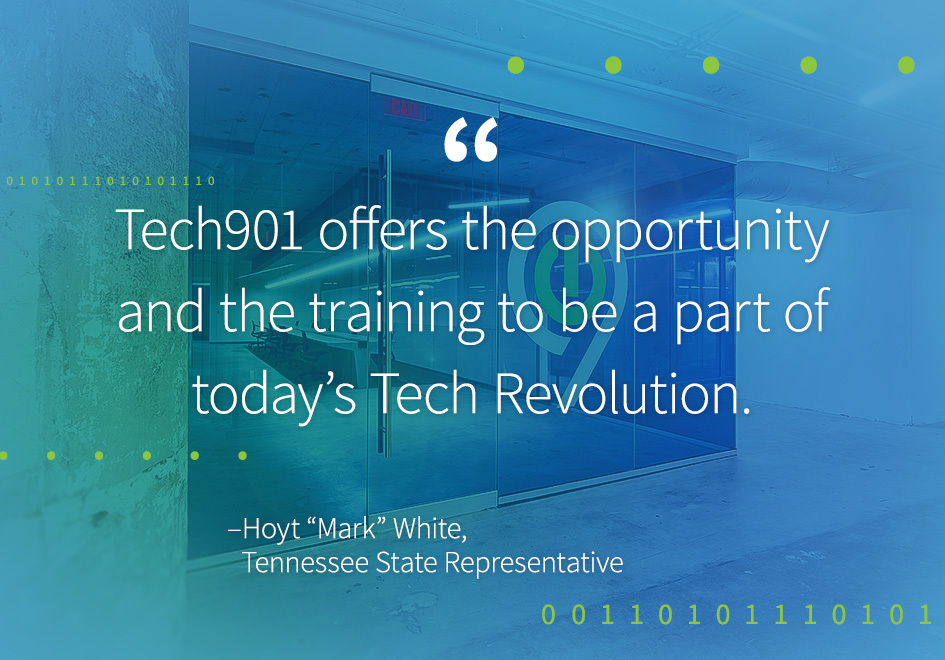 "Today's technology is creating new jobs exponentially, but only for the skilled," said White. "Each individual can achieve for themselves a prosperous future through education. Tech901 offers the opportunity and the training to be a part of today's Tech Revolution."
While Regions Bank has partnered with Tech901 since its beginnings, the Regions Foundation's contribution continues the support of a worthy nonprofit. The organization's commitment to education and workforce readiness programs aligns with the Regions Foundation's and the bank's key investment priorities.
"We appreciate the Regions Foundation's support of Tech901, and particularly of our students," said Robert Montague, Tech901 Executive Director. "This contribution provides underemployed Memphians an accessible opportunity to launch rewarding new careers as they fill vital IT workforce needs."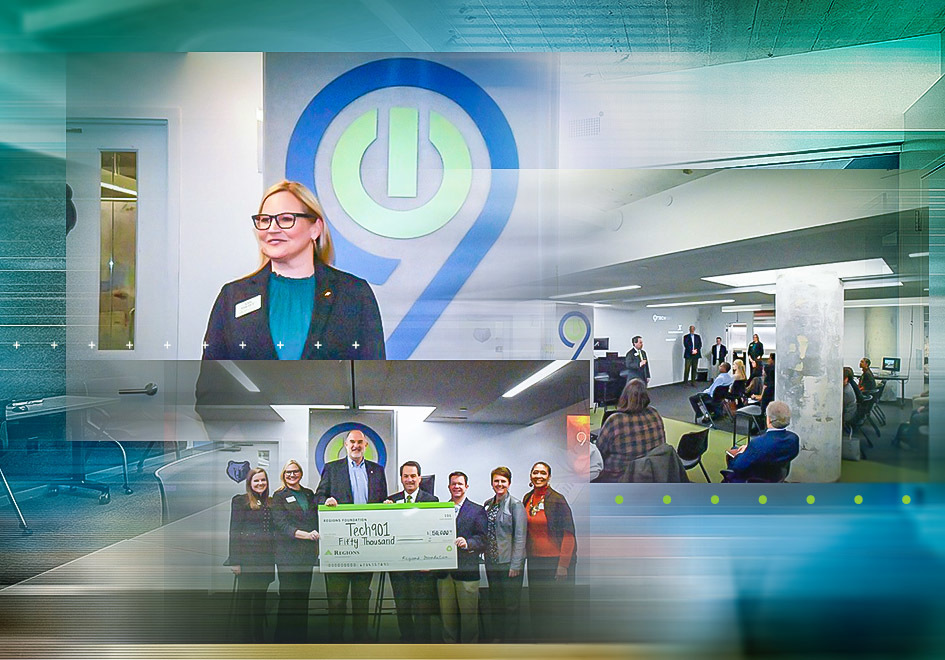 About Regions Foundation
Regions Foundation is committed to making a positive, meaningful difference in the communities served by Regions Bank. The Foundation's approach to community engagement involves the investment of time, talents and resources in causes and partnerships that support its strategic priorities: economic and community development; education and workforce readiness; and financial wellness. Regions Foundation is a nonprofit 501(c)(3) organization funded primarily through contributions from Regions Bank.
About Regions Financial Corporation
Regions Financial Corporation (NYSE:RF), with $128 billion in assets, is a member of the S&P 500 Index and is one of the nation's largest full-service providers of consumer and commercial banking, wealth management, and mortgage products and services. Regions serves customers across the South, Midwest and Texas, and through its subsidiary, Regions Bank, operates approximately 1,500 banking offices and 2,000 ATMs. Regions Bank is an Equal Housing Lender and Member FDIC. Additional information about Regions and its full line of products and services can be found at www.regions.com.
About Tech901
Tech901 is a nonprofit that was founded in 2015 with a goal of training a Memphis workforce to meet local IT hiring needs. Working with Memphis' leading businesses, Tech901 offers corporate-quality IT job training tailored to fit local hiring needs. Tech901's unique structure pre-tests applicants for aptitude and alleviates common impediments to success (e.g. training cost, program length, and location). Today, Tech901 grads are filling employers' needs for a trained IT workforce.