To understand Glenn Nash's personality and the inspiring physical journey he has taken, one has to understand one thing. He will never walk away from a challenge—whether it's for his own sake or, even more so, to help someone else.
Growing up in Hephzibah, Georgia, in a family of four boys, Glenn (who now lives on the Gulf Coast in the small town of Diamondhead) graduated with a degree in engineering and served a total of six and a half years in the Army and Army Reserves, establishing his academic and physical mettle many times over. But what could have been the biggest test of his courage was really no test at all: the decision to donate a kidney to his younger brother, Shaun, who suffered from a life-threatening kidney disease. Shaun had already lost one kidney as a child, and by 2002, the other had lost so much function that he required a transplant.
Glenn readily stepped up to the plate, seeing the chance to help his brother as a gift rather than an obligation or sacrifice. "There wasn't a whole lot of thought to it," Glenn explains. "It was like, 'You need this. Do you want mine?'"
It was not the last time Glenn would feel the call to go the extra mile for a young person facing illness. Having watched his brother grow up with kidney disease, he had special empathy for children living with chronic conditions—compassion that would later turn into a motivating factor when Glenn decided to improve his own health.
Overcoming Complacency
The Nash brothers came through their transplant surgeries well, but Glenn experienced an unexpected consequence. Once he'd been cleared to exercise again, Glenn—who had always been fit—found it difficult to pick up where he'd left off. "I'd lost my routine," he explains. "I didn't adjust my diet, either, so I went from being around 180 pounds and strong and athletic to 265 pounds and neither strong nor athletic."
He spent nearly 10 years moving in the wrong direction, gradually becoming demoralized. "My energy levels were down, I wasn't as confident, I certainly didn't like the way I looked." Other times, the mental shift was more subtle. "As time passes, you kind of settle into complacency."
That complacency was shattered during the holidays in 2012. Glenn's two other brothers, Travis and Brent, along with Brent's wife, Jessica, had run a U.S. Marine Corp "Mud Run" together earlier that year and planted a bug in Glenn's ear. "They said, 'This is the kind of thing you used to do. Why don't you do one with us?'" Glenn remembers. "They were kind of prodding me, needling me. So you know how egos are—I said, 'Of course I'll do one with you.'"
Once it sunk in that he'd just agreed to take part in a grueling physical challenge that he was hardly in shape for, he set his mind to at least taking the first step. Glenn talked to some people at work who invited him to join them at their gym for an upcoming 12-week Get Fit Challenge.
"That was the competitive environment I needed to keep me focused," he says. Glenn lost 50 pounds over the course of the challenge—and won. That was followed by a Spring Training Challenge, which Glenn also won. Now he'd lost 75 pounds and decided he was ready to try a Reebok Spartan Race, which combines sprints with obstacles like a rope climb and monkey-bar segments. It was another eye-opener for Glenn. "When I arrived at the race in October, I knew I was ready," he states. "When I came off the course, I knew I was not ready." He'd come a long way, but sorely disappointed with his results, Glenn doubled down on his routine—hitting the gym three or four times a week, taking spin classes and running, and continuing to hone his diet to lose more body fat.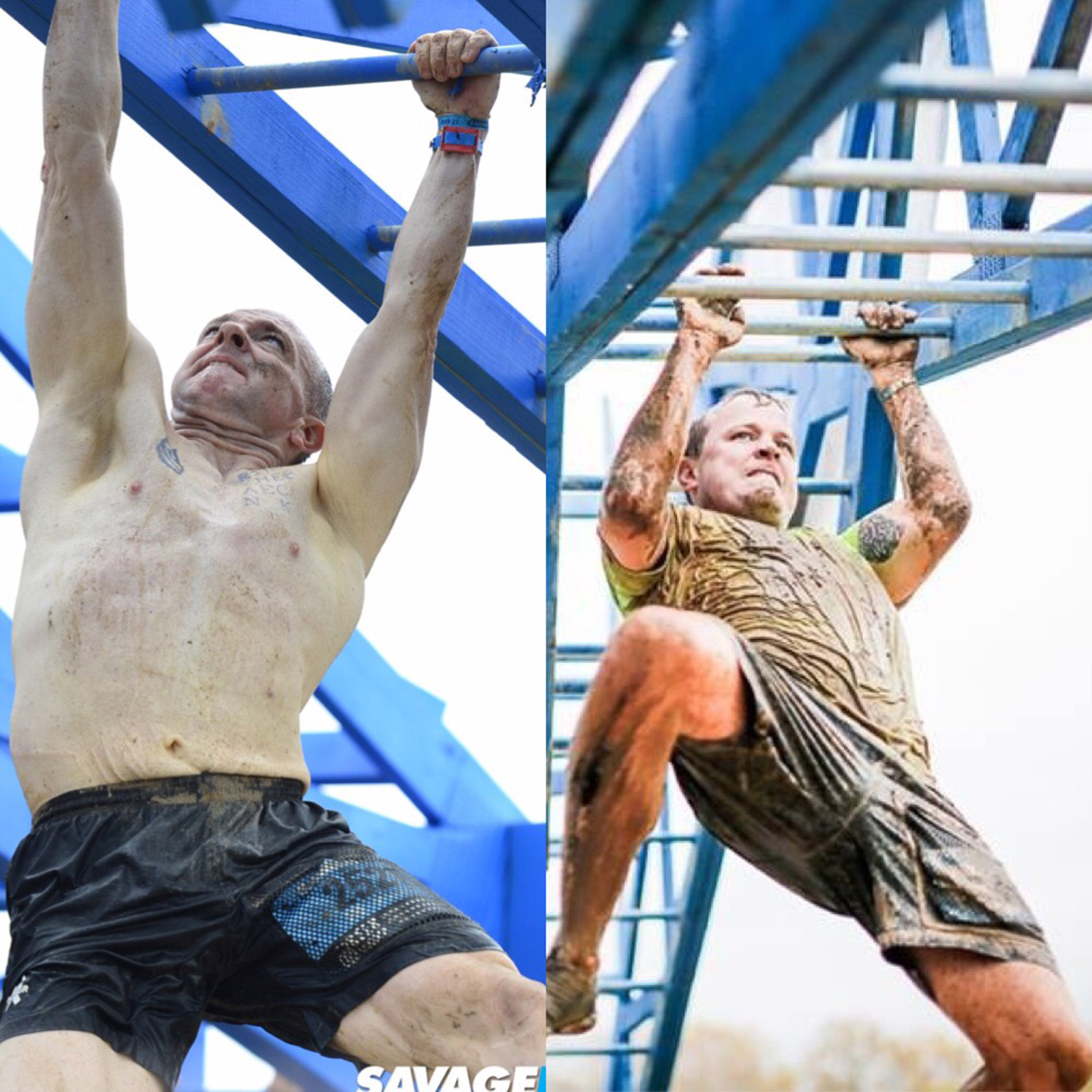 Running for Ryan and Avery
Along the way Glenn also found motivation even above and beyond his determination to get back into fighting shape. He learned about two children in his community who were fighting debilitating and life-threatening conditions, and their courage in the face of adversity affected him deeply.
The first was a boy named Ryan who had cancer that was in remission. He was the nephew of someone in Glenn's exercise group, and Glenn was struck by what his friend shared about Ryan's bravery. "We started talking about how Ryan and his family didn't have a choice but to be strong," Glenn says. "That resonated with me. And whenever I didn't want to push any harder, I would think of Ryan and get right back to it." He started writing Ryan's name on his arm before races. When Ryan's cancer later returned, Glenn visited him and gave him the medals he had won. Ryan passed away last fall, and Glenn continued to run in his honor.
Later, he met a little girl named Avery who has Rett syndrome, a rare genetic disorder that gradually takes away patients' control of their muscles and ability to speak. Another of Glenn's workout buddies had heard about Avery and introduced Glenn to her in the spring of 2014. Glenn joined his friend in forming "Avery's Army"—a group of runners from at least six different states who use their Facebook page to raise awareness and money for Rett syndrome and for Avery specifically. Together they have raised enough money to buy Avery a computer to facilitate her communication, a special-needs van, and an upgraded wheelchair.
Back in Fighting Shape and Always Looking Ahead
Today it's impossible to imagine Glenn as anything less than a warrior. He's nearly as fit as when he got out of the military, holding his own against 17- and 18-year old guys at his gym. His workout routine combines races, Crossfit workouts, swimming, rock climbing, and more. And Glenn now weighs in at about 160 pounds—100 pounds lighter than he was at his heaviest.
Along the way, Glenn has had his share of injuries—once breaking his hand in a Savage Race® and more recently suffering a knee injury that required surgery. But in both cases, he's been well prepared to avoid the rut he hit following transplant surgery several years ago by turning to his physical therapists, coaches, and exercise community for help finding ways to work around the injuries until they had time to heal. "I stay focused on the task at hand by always looking ahead to the next challenge I want to meet or event I want to do in the future," Glenn explains.
And if his motivation ever lags, he has medals from the last two Spartan Races® he ran after Ryan lost his battle to cancer to remind him. "They hang in my car," Glenn says. "So I still remember Ryan every day, and I know that always pushing myself is the least that I can do to honor his memory."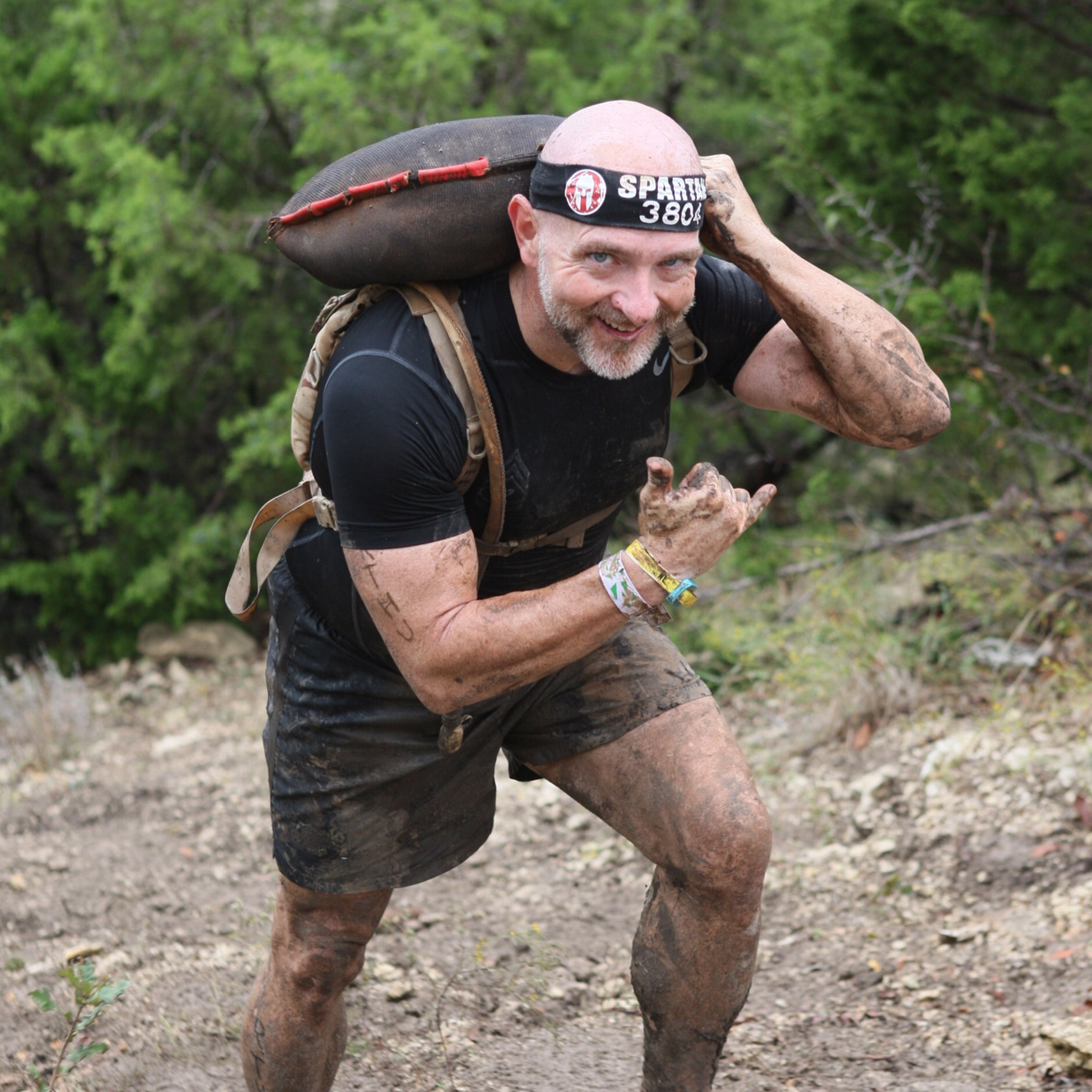 Glenn Nash is an associate of Regions.