Youth athletic fields are training grounds for the world's future sports stars. While they may each be the charge that could someday spark a hall-of-fame career, Keith Boling thinks athletic fields can be launching pads for success in all areas of life.
Boling, a Commercial Banking Relationship Manager for Regions Bank in Nashville, Tennessee, is a volunteer baseball coach for East Nashville Athletics, a nonprofit committed to providing quality sports training for youth from various ethnic and socioeconomic backgrounds. While helping participants hone their athletic skills, Boling teaches life lessons, too.
"Participants come from a big cross section of America," Boling said. "We don't turn any child away. It's important to me that these young people continue to see proper role models in their lives who can continue to shape their thought processes in the right direction."
In addition to coaching for ENA, Boling heads the organization's finance committee and has developed a teen referee program that hires former youth athletes who have aged out of participation, giving them a chance to continue reaping the benefits of ENA.
"Without the referee program, we lose contact with them; with the program, they stay in the park with the right role models and earn some money for additional motivation," Boling said. "This is a skill that they can use for as long as they want to be involved in sports. Hopefully, these young men stay on the right path and pay it forward."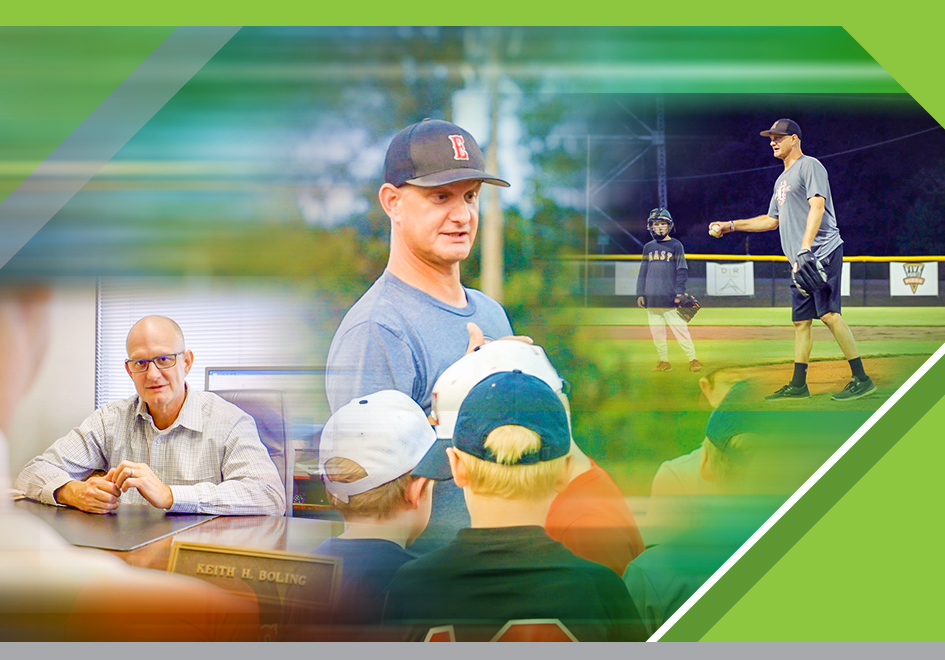 Commending his pledge to build youth leaders through athletics, Regions presented Boling the Better Life Award on Wednesday. The Better Life Award is the top honor given to a Regions associate for outstanding dedication and job performance, as well as exemplary involvement and commitment to the community.
In addition to the Better Life Award, Regions donates $1,000 in the name of the recipient to a nonprofit of the winner's choice. Boling chose ENA.
"Donations help us take care of the fields and provide scholarships for kids who may otherwise not be able to participate," Boling said.
While funds are necessary to run ENA programs, Boling says the volunteer coaches and mentors are the lifeblood of the organization, and he's proud to be a part.
"My mom used to say, 'It's easy to throw your money at a problem, but much harder to give of your time. Choose to do that in something you enjoy,'" Boling said.
He urges others to follow their passion, just as he has.
"If you're concerned about people being fed, look for volunteer work in a soup kitchen or pantry," Boling said. "Choose where you already have an interest, and give your time. It will help you meet like-minded people and dial in the thing that's best for you."
See Boling's passion in action through this video on Regions' YouTube Channel.