They were organized for a critical mission.
Their enemy? Fraud.
Their plan of attack? Engage. Educate. Mitigate.
The group, spearheaded by Gerhard Toth, Sarasota Market Executive for Regions, began as way to bring together bank leaders along Florida's western Gulf Coast to discuss and share best practices around fraud prevention. The team's effort has since evolved into a broader focus statewide, and additional teams throughout the Regions footprint are constantly evolving how the bank protects customers.
"We have to get ahead of fraud," Toth said. "Traditional fraud and cyber fraud are hitting all sectors of the economy."
A research analysis by Security.org identified Florida as the number-one state for formal reports of fraud to the U.S. government in 2018. Nearly 205,400 fraud reports were generated, amounting to an average loss of $400 (meaning that many lost a lot more). That reality has opened the eyes of businesses and individuals across Florida to the constant need to enhance security and protect their assets.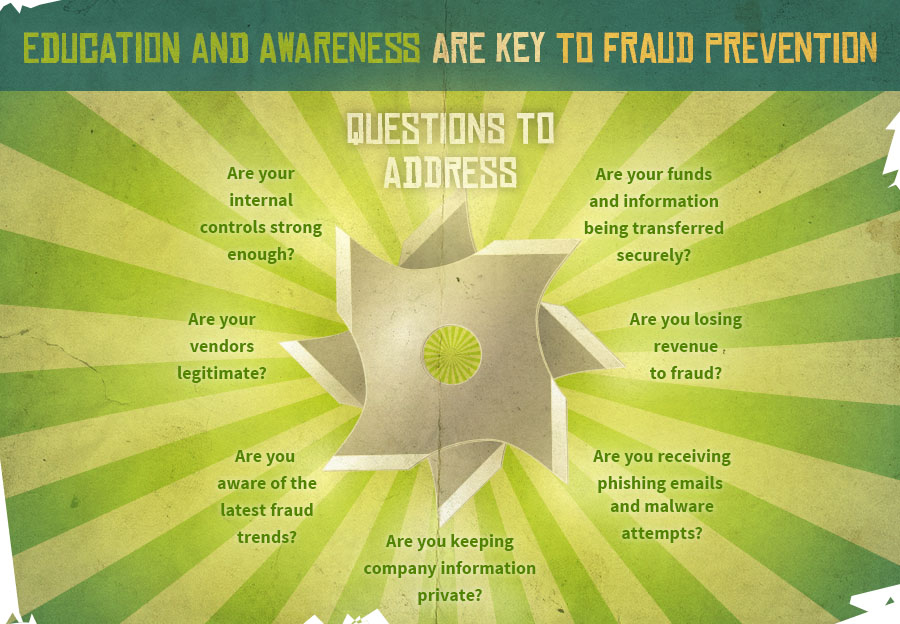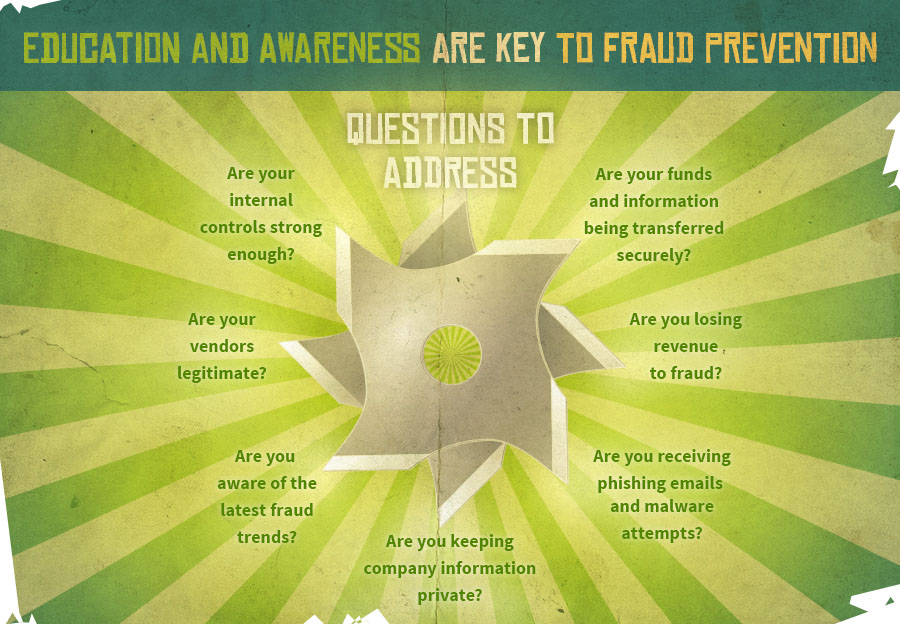 And that's precisely why Regions teams are actively working not only with individual consumers, but also with small businesses and others, to help them protect their accounts. Through a series of fraud-prevention events across Florida, the bank is providing experts who share insights on what fraudsters are doing to attack accounts and what companies should be watching out for when conducting business online.
"Everyone is at risk for fraud. It isn't a matter of if; it is a matter of when," Toth said.
At a recent fraud-prevention event in Fort Myers, small-business owners learned several safeguards. While many had some protections in place, such as procedures to guard against bookkeepers moving company money to personal accounts, others were unaware of the precautions needed to limit exposure to cyber fraud.
Jim Milford from Regions Corporate Security shared four key takeaways for companies:



Do not allow employees to access personal email or social media accounts at work. While this may seem restrictive, outside email platforms and social media forums introduce cyber risks when employees click on links containing malware, receive SPAM emails or conduct any number of other personal communications on their employer's networks.


Verify email requests to transfer money with the sender, especially if the request is urgent.


Links and PDFs are not your friends. Verify links are accurate and meant for you before clicking on them.


Never use free WiFi when accessing company files. Consider a Virtual Private Network, or use a cell phone hotspot for an added layer of security.
The bottom line, Milford says, is this: "The fraud landscape continues to evolve. You must be prepared."
Regions has further fraud-prevention resources online to help businesses reduce their risks. Those resources can be found at this secure link. Also, fraud-prevention insights for individual consumers can be found here.
As this team will tell you, fraud education can even prove to be the difference between the success and failure of a business.
"Regions associates in Florida have been working for many years to help our clients understand the risk of fraud to their bottom line," said Dan Eveloff, who leads Regions' Florida Treasury Management team, which launched fraud education events around the state. "We value being a part of the success of our clients, and we are doing our part to raise awareness of fraud and help prevent it. Our success will mean the success of the companies that are important to the long-term growth and development of communities in Florida and beyond."
For business owners who are interested in upcoming fraud-prevention events in Florida, contact a Regions Relationship Manager or Treasury Management Officer at your local Regions office. And continue to check Doing More Today for additional information and resources in the coming weeks and months as Regions continues its company-wide focus on protecting customers and combatting fraud.